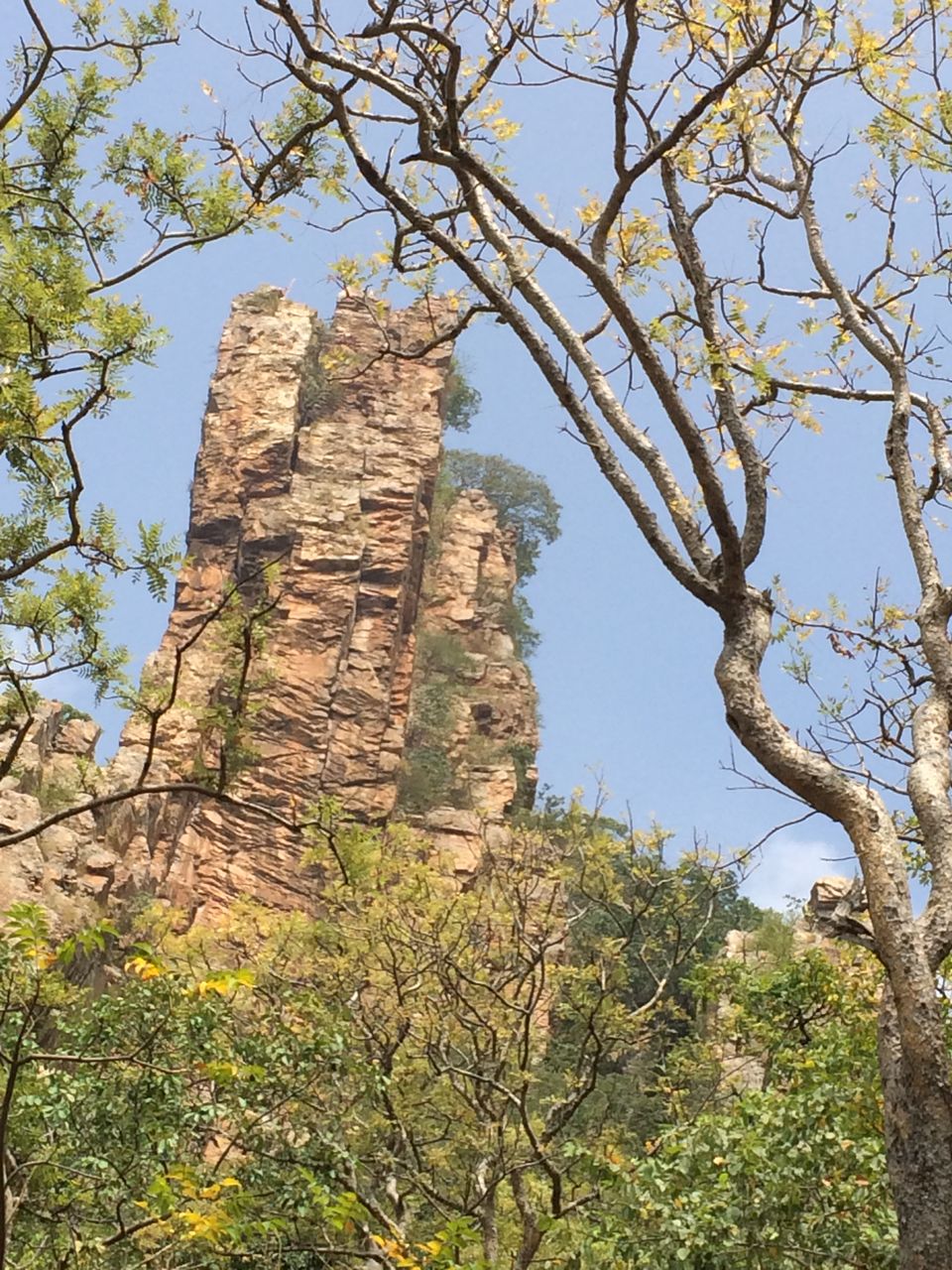 I wish to share in brief my experience for the people who wish and plan to trek first time in there life, I recommend this place.
How I reached ? Its a over night bus journey from Hyderabad to Allagadda, Kurnool(via Nandyal). First bus to reach upper Ahobilam, 30km from Allagadda is at 0530hrs.
Why I have dropped 8km walk from Lower Ahobilam to Upper Ahobilam? As its a forest area, though I earlier decided to walk the 8km, and being alone I took the suggestions form three local people is there any risk in reaching upper ahobilam by walk. They strongly recommended me not go by walk, the entire 8km is dense forest area bears and rarely cheetahs will we be seen.( again it not all the time, its a fortune and life time opportunity).
Its good to carry a basic trekking pole and not mandatory, at the upper Ahobilam you can hire a bamboo pole before proceeding to trek. Wear a solid foot ware, carry water bottle, though out the trek we cannot find the water. I recommend to start the trek by 0700hrs, so that you can reach Ugra Sthamba by 1000hrs, before the noon. Trek from Jwala to Ugra is difficult, till we reach to the summit of Ugra, it is fully rocky and slope terrain. Rainy season is not suggested and also not permitted. Once you reach to the top most point of Ugra, one can really enjoy the roaring wind sounds, big hills rounding you. At the top most point of Ugra be very alert, as its a very narrow path. Beware of the monkeys all the way.
Getting down from Ugra to Jwala is relatively difficult, it take nearly 40 minutes.
As I wish to spend time close to the nature, I have request the officials there to stay over night in my tent, but its not allowed to stay in tents at Upper Ahobilam.