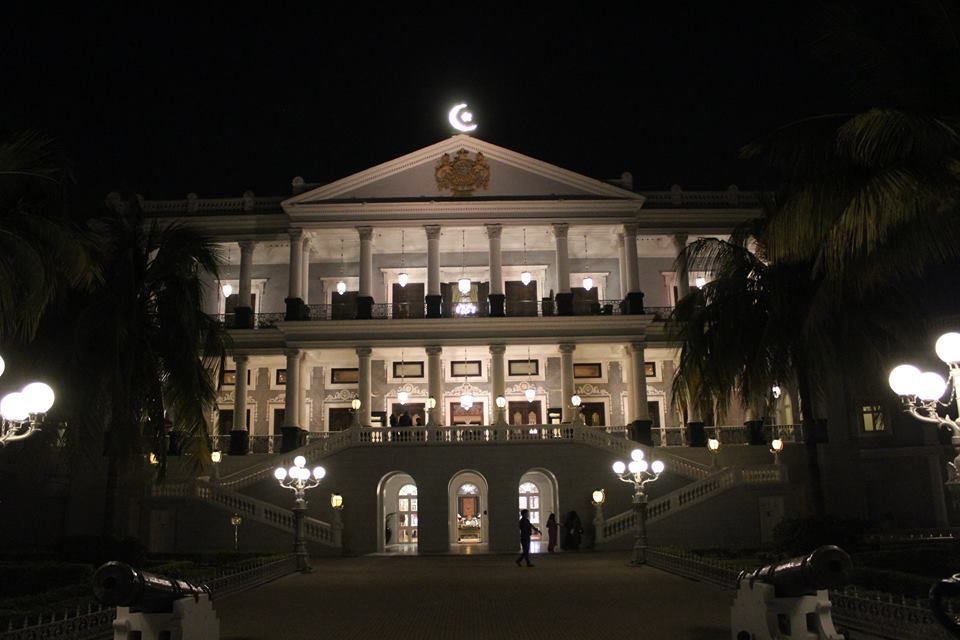 Hyderabad is a city that has heritage and royalty written all over it! Palaces and museums that have gladly protected history for so many years, makes it a coveted tourist place. But, the highlight of my trip to this city of Nizams, was undoubtedly the high-tea tour to the Taj Falaknuma Palace.
How to go about it?
Make reservations first. It is required. You can contact them on 040 6629 8585. Also, it's mandatory to dress up in formals.
How deep should the pockets be?
Well, not too deep! It costs INR 3500 + taxes for the tea,snacks and tour.
What time to reach?
The tour starts at 3, followed by the high tea where they serve variety of snacks and tea. And you can also saunter around later . So, be there at least before 3 p.m.
Why are we so excited about it?
It is truly an exquisite experience.It is said that the palace is in the shape of a scorpio, the zodiac sign of the architect (and mine too!!!) You can roam around and try to figure out the shape.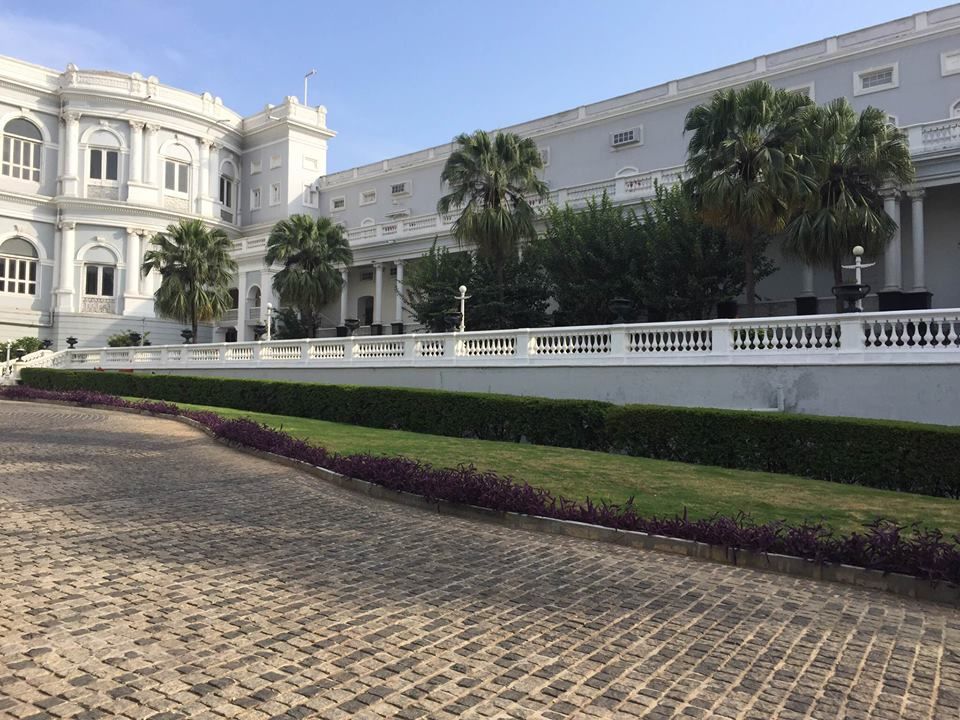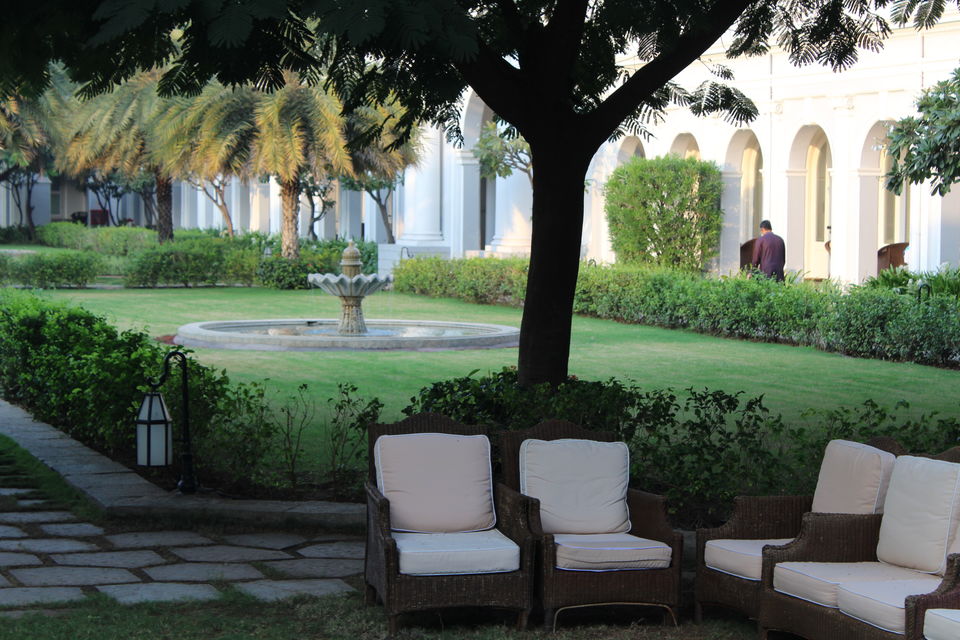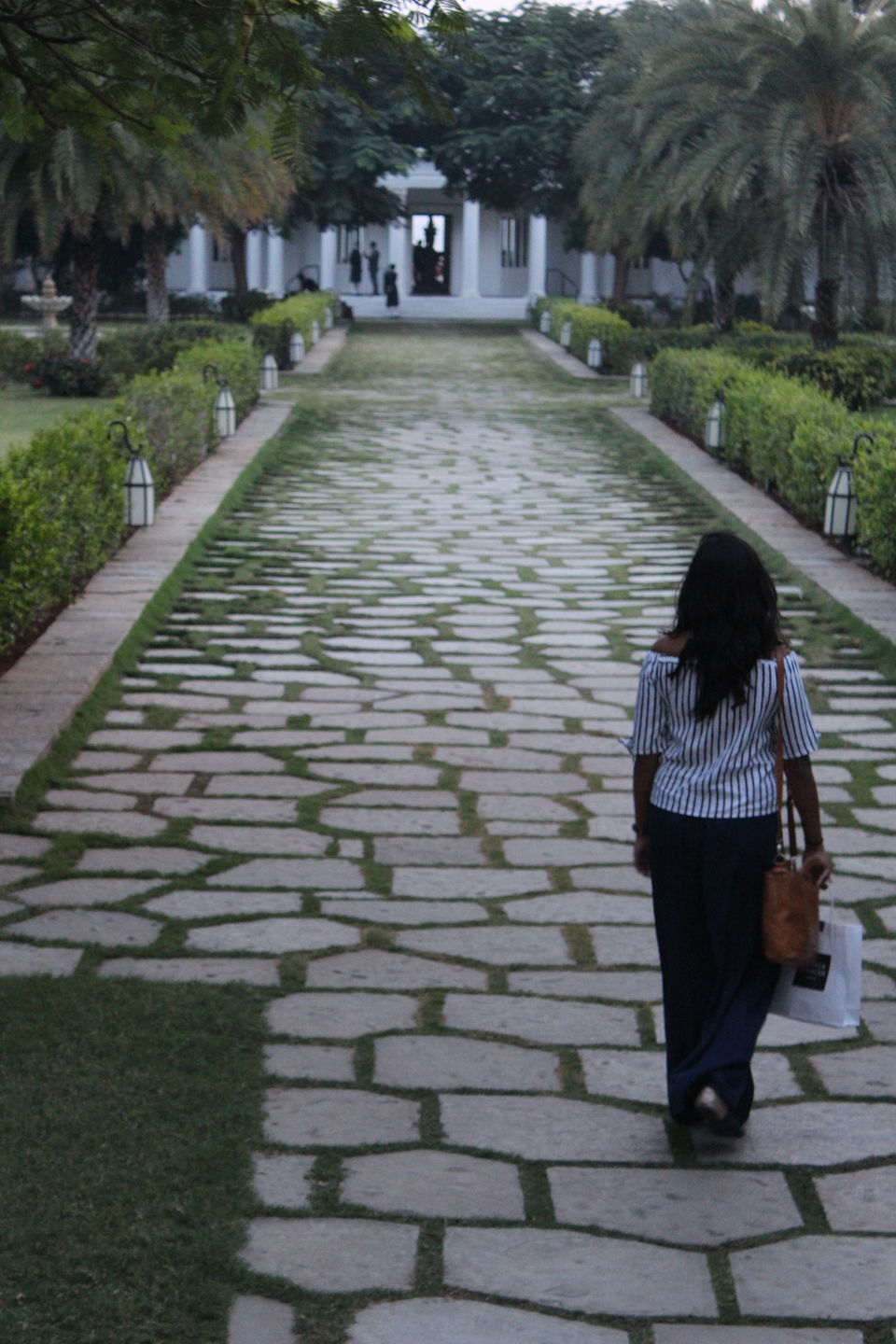 The palace has 60 rooms and 22 halls. It has considerable collections of the Nizam's artifacts including paintings, statues, furniture, manuscripts, books, an extensive jade collection, and Venetian chandeliers.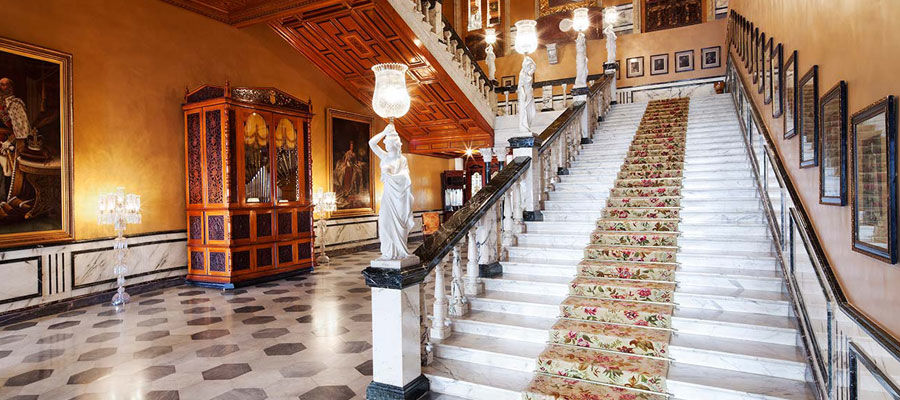 The ballroom contains a two-ton manually operated organ said to be the only one of its kind in the world.
One of the highlights of the palace is the state reception room, where the ceiling is decorated with frescoes(a technique of mural painting executed upon freshly laid, or wet lime plaster. Water is used as the vehicle for the dry-powder pigment to merge with the plaster, and with the setting of the plaster, the painting becomes an integral part of the wall.)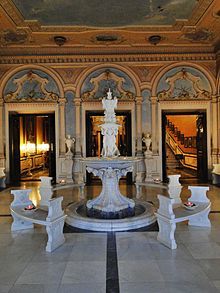 It has a library with a carved walnut roof, a replica of the one at Windsor Castle. There are around 5000 books and some of which are very rare editions like the first edition of Titanic and the finest collection of Quran.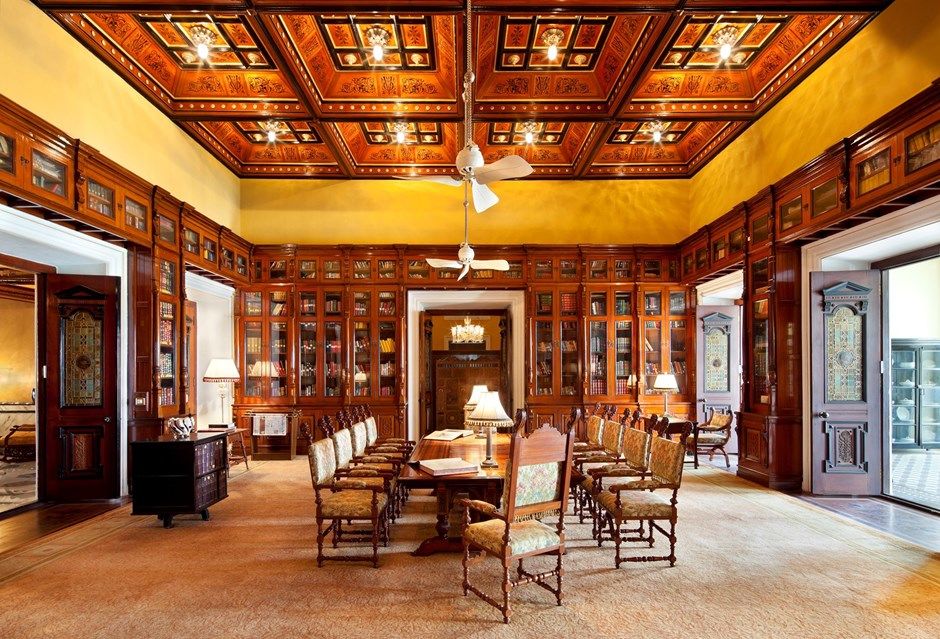 The dining hall can seat 101 guests. It is the world's longest dining table. The chairs are made of carved rosewood with green leather upholstery.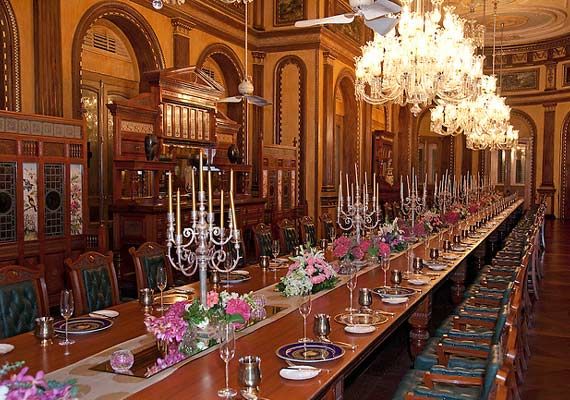 Burroughs and Watts from England designed two identical billiards tables, one of which is in Buckingham Palace and the other in the palace's billiards room.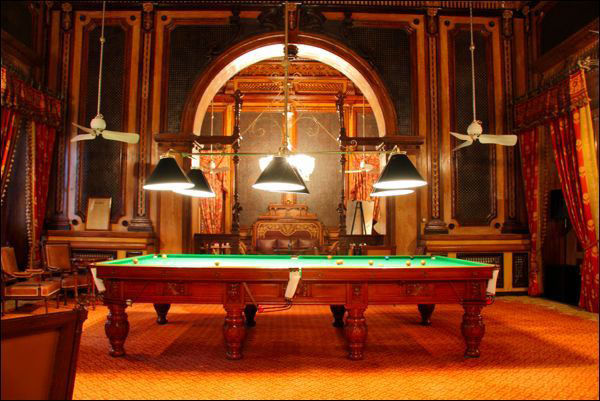 Roam around, look at the city from atop, sea the sun setting as you are there, admire the intricate carving and look how fancy our royal past was!