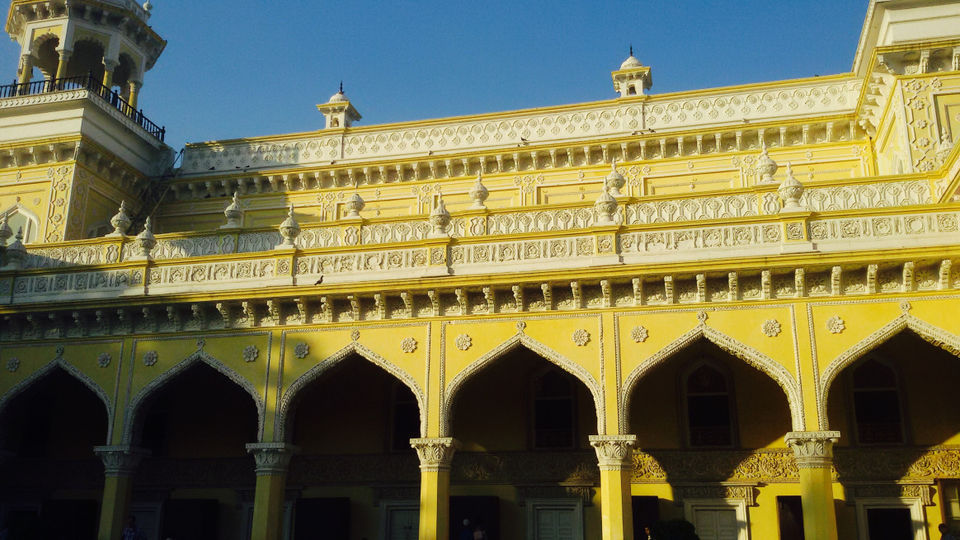 Hyderabad is a unique city as it is the twin capital of the states of Telangana and Andhra Pradesh. Hyderabad is the perfect blend of the old and the new-it is known to the world for its 400 year old Charminar and now for its emerging IT companies.
For most of the people the first that comes to their mind when you mention Hyderabad is either Charminar or Pearls. But for me Hyderabad = Biryani ???? Going to Hyderabad and not eating Biryani is like going to Agra and returning without seeing the Taj Mahal. Not possible !
Besides Biryani there are other interesting things to do in Hyderabad.
I have a list of places that you GOTTA VISIT when in Hyderabad :
Salar-Jang Museum : Salar-Jang Museum is the third largest museum of India. It has a great collection of manuscripts,books and antiques.It promises a rich experience to all its visitors. The museum remains open on all days except Friday.
Lumbini Park : This place is famous for Laser show and musical fountain show. Both the shows are scheduled in the evening from 6.30 till 8.30. This place is definitely worth visiting.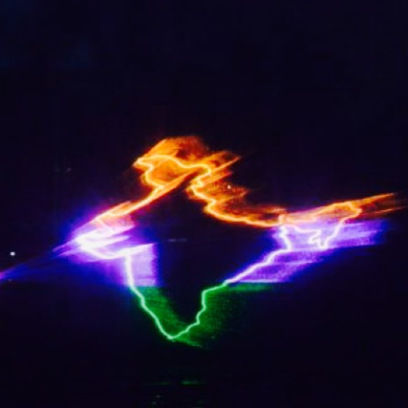 Birla Temple : The architectural style of this temple is a blend of North Indian and South Indian styles of temple architecture. The statue of Lord Venkateshwara is about 11 feet in height. Scenes from Ramayana and Mahabharata are carved on the walls and ceilings of the temple.
Golconda Fort : Golconda Fort is the perfect example of brilliant engineering and magical architecture. The perimeter of the fort is 11 kilometers and the walls are as high as 18 foot. One interesting fact about the Fort's architecture is the system of acoustics. The sound of clapping at the entrance can be heard at the Bala Hissar which is one kilometer away and also the highest point. It is believed that it was used to alert the king in case of any attack.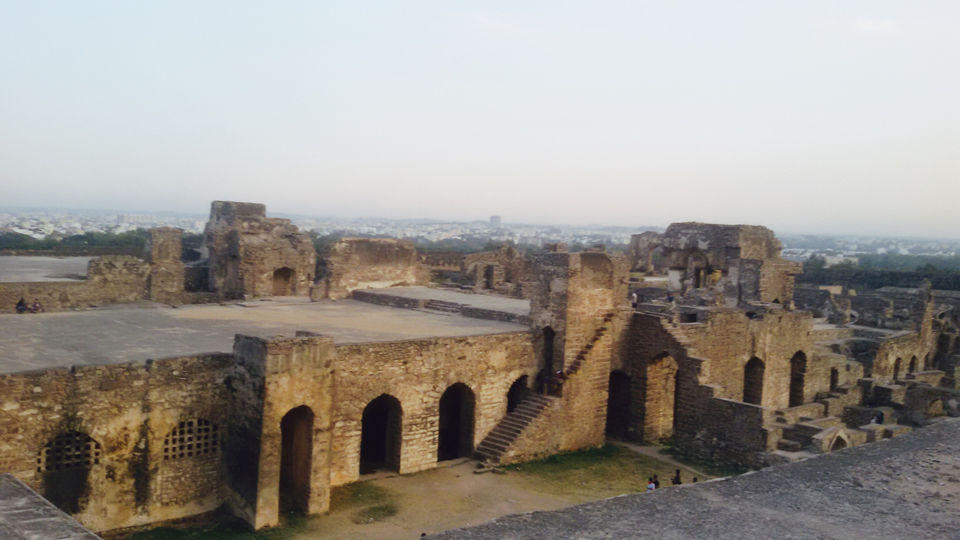 Chowmalla Palace : Visit this palace to witness the glory of Nizam. This palace has a beautiful Darbar hall. The palace also has a museum which showcases the weapons used by Nizams. You can also find Vintage cars. It is a must visit place for all History lovers.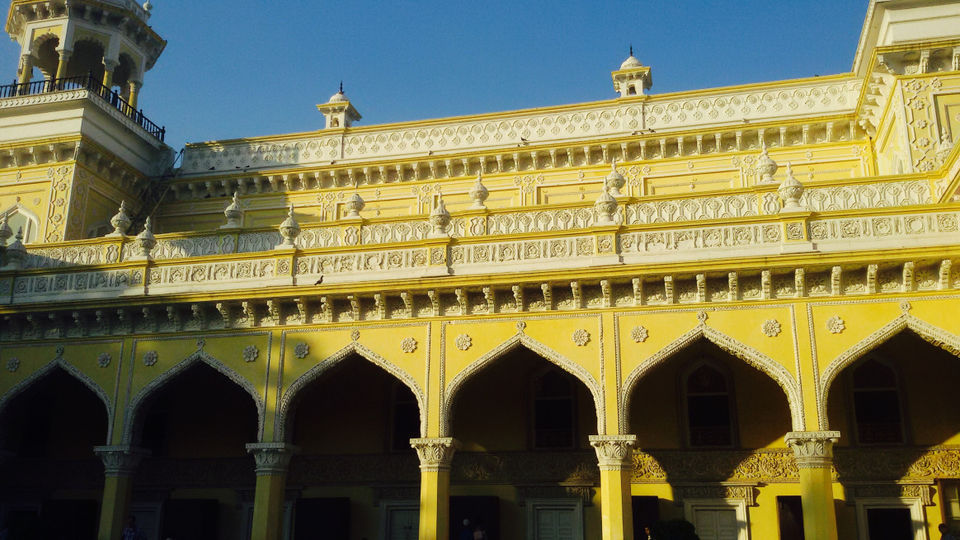 Charminar : Any Hyderabad tour is incomplete without a visit to Charminar. This monument is called Charminar because the structure consists of four pillars one on each side. Charminar is more than 400 years old. The monument looks mesmerizing with the lighting in the evening. The roads leading to Charminar are one of the busiest streets in Hyderabad.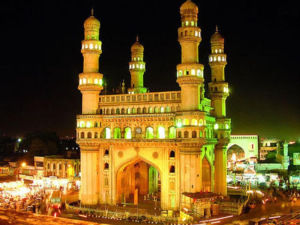 Ramoji Film City : Now this place has something for all age groups be it little kids or senior citizens. It is one of the largest film studio in the world and also has a place in Guinness Book of World Records. It is a must visit place for all Bollywood lovers. Get amazed by seeing the location where your favorite movies were shot. Remember the Train scene from Chennai Express ? Or the iconic scene from Sholay in which Basanti rides a horse cart ? Get to know more about the film making experience. I can guarantee you cannot get bored in this amazing place. Ramoji also has few insane rides to offer,it also has a haunted house. The best way to explore this magical land is to take the Film city Red Bus. It is better to book the entry tickets online if you don't want to stand in long queues.
Sudha Car Museum : This quirky museum is one of the craziest and the most interesting car museum I have ever been to. It is the first and the only wacky Handmade Car museum in the world. There are cars of almost every shape you can think of. Ever imagined a Christmas tree car, or a tea cup car or a Toilet seat car. Be ready to get amazed here.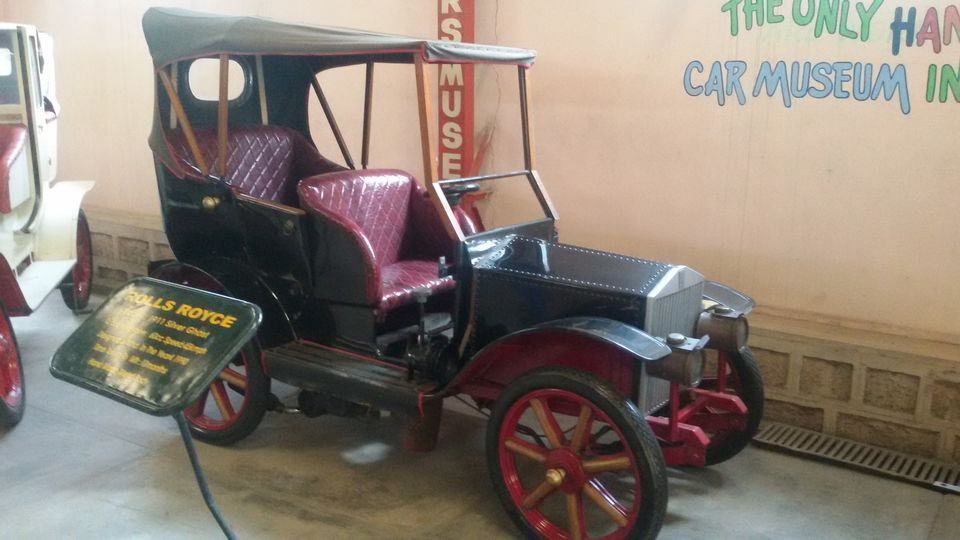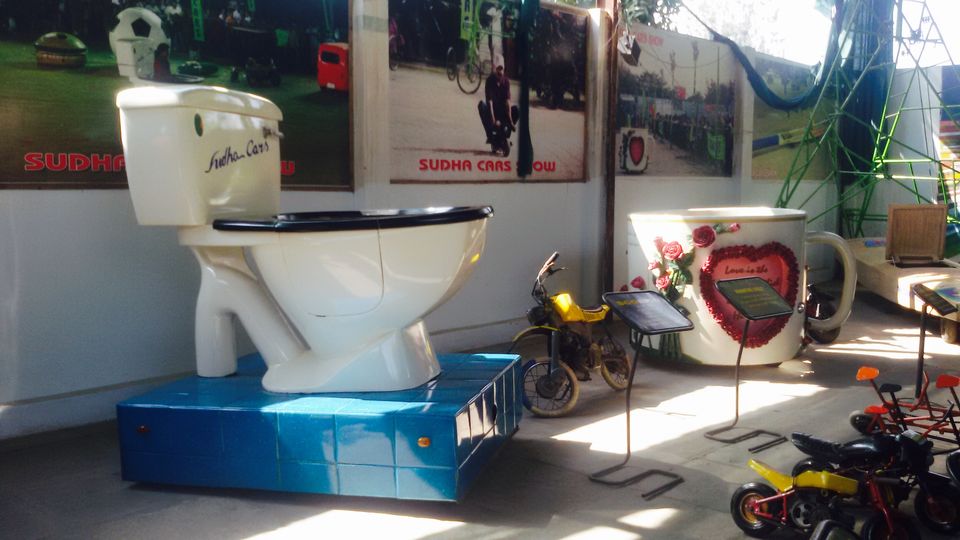 Eating in Hyderabad :
Fall in love with the Hyderabad Cuisine. Some of the dishes that you must eat in Hyderabad are Hyderabadi Biryani , Dum Pukht Biryani, Keema samosa, Boti Kebab, Tunday Kebab. After eating Biryani and Kebabs to your heart's content make sure you end your meal on a sweet note,because no meal is complete without desserts. Shahi Tukda and Sheer Khurma are the desserts to end your meal with.
Though you can find variety of Biryani in almost all restaurants across the city. But my personal pick is Green Bawarchi. Hyderabad has a number of bakeries, with the most famous one being Karachi Bakery.
Shopping in Hyderabad :
Since Hyderabad is known as The City of Pearls, one item you must shop when in Hyderabad are the Pearls. The Charminar area has a large local market where can you get almost everything. Though this area remains crowded,the best thing about this street is both the sides of the street look so colorful because of the bangle shops.
Hyderabad remains one of the finest tourist destinations in India when it comes to sightseeing and local cuisine. So visit Hyderabad for your next vacation and let your taste buds fall in love with Biryani.
For more travel stories follow my blog :