You must know that India has got no active volcanoes by now but do you know that there's a hill that could turn volcanic any day and the one thing that is stopping it is feeding it with jaggery? Yes, that is what the locals of Mangalagiri, Guntur, believe to be true and they have got some interesting facts to support their theory too.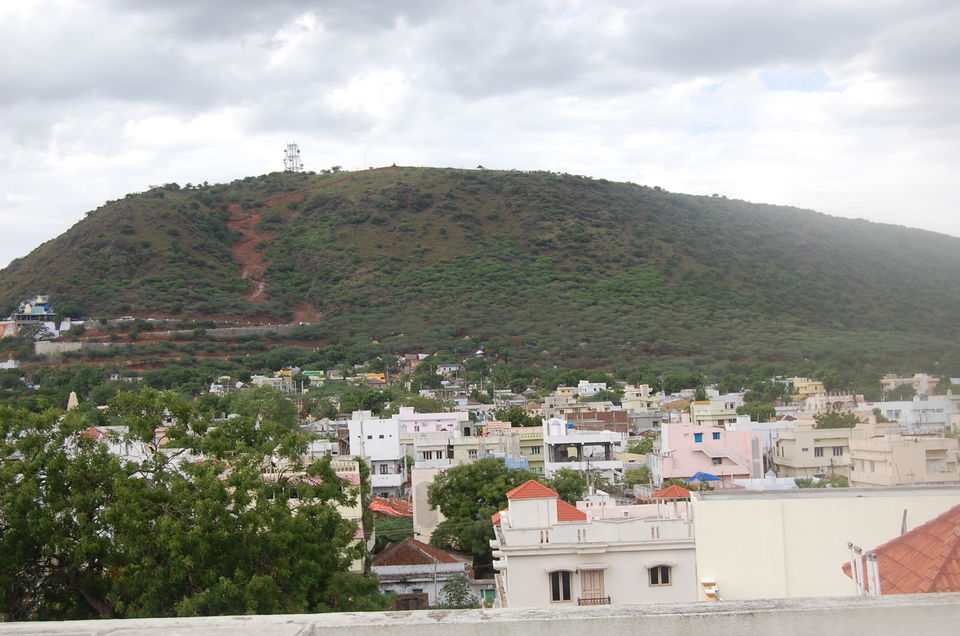 This temple town is known for its famous Lakshmi-Narasimha temple which has plenty of visitors to it each year. This temple is built atop the hill which happens to be an inactive volcano and it is this volcano that the locals believe is kept calm and inactive by pouring lots of jaggery water over the hill. This is a tradition that began centuries ago and is also known to have a scientific theory behind it – in the fact that the Sulphur compounds of the volcano are neutralized with the jaggery-soaked water.
Where is the Mangalagiri volcanic hill temple?
In Andhra Pradesh's Guntur district, Mangalagiri is a small town which is just a half hour of drive away from Vijayawada and about 40 mins away from Guntur, which are two of the major cities of the state. Once you reach the town, getting to the hill is really easy and it takes just a very small trek or a drive towards it.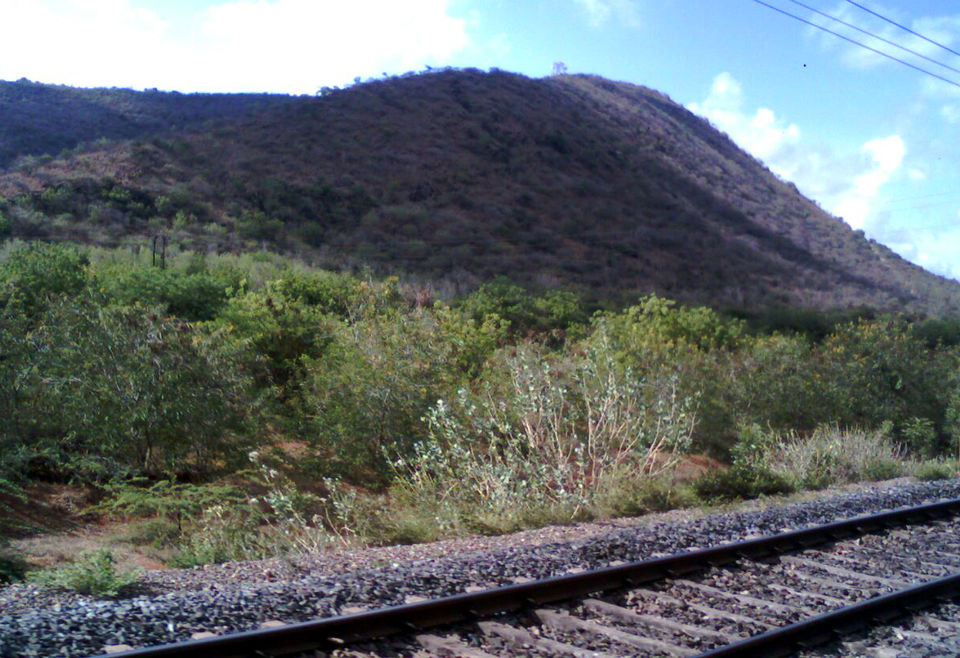 Things to do around here
Pay a visit to the temple and the site within where the jaggery is poured on the top of the hill. The Undavalli caves that were built on the top of the hill are also quite popular for the history and the architecture associated with them. While you are here, you can pay a visit to the caves as well.
The Anantha Padmanabha Swamy temple and the Undavalli cave temple which are also really ancient are worth a visit. The Hinkar Thirtha Jain temple of this town is also popular and draws in a lot of piligrims each year. This is however a more recently constructed marble temple. Mangalgiri is also known for the hand-woven dyed textiles which have been made here from years.
Cuisine on offer:
Apart from all the jaggery (just kidding!), there's a good amount of local cuisine that you can get to sample in this tiny town and around here such as the idlis, dosas and especially the pesarattu. Along with that, most of the cuisine we get here is Indian.
When to go:
The summers can be quite hot around this town, so the best time to visit here is during the winter months, which happen to be from November through to the early March.
Getting there:
The town of Mangalgiri is well-connected to all the big cities and towns that lie around it by bus, rail and road. Guntur and Vijayawada are the closest cities.
The nearest airport is the Gannavaram airport which lies next to Vijayawada. It takes you about half an hour to reach the town from here. The town has also got a railway station and bus-station with well connected transport.
Getting around :
From walking around to hiring auto rickshaws, there are plenty of ways you can get around in this small town and it's quite easy too. The local public transport in the form of buses can also be used as a means to get around.
Where to stay:
While Mangalagiri does not have too many stay options, staying in Vijayawada or Guntur which are both just half an hour away can be a good option. The Gateway is a hotel in Vijayawada that you can stay in where as Hotel Vijaya Sri is a budget friendly option in Guntur . For more places to stay in and around Mangalagiri, look up here.
Do you know more of this volcanic temple town? You can share it here.
Why should English readers have all the fun? Tripoto is now available in Hindi.