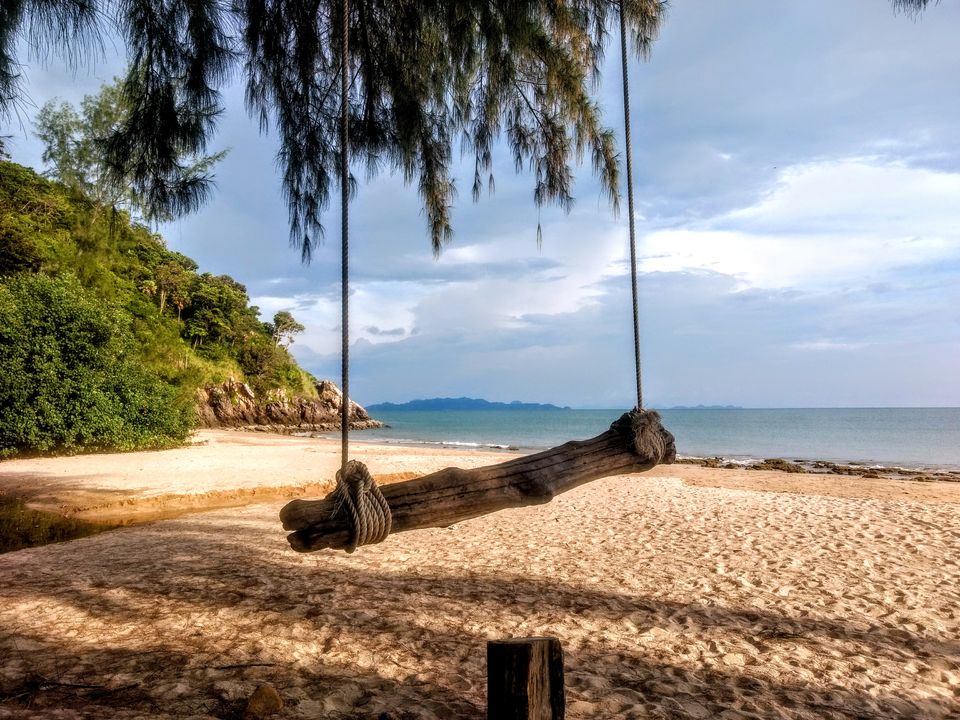 About 90 kms away from Krabi, Koh Lanta is the only island that can be reached by road (Bus+ferry to be precise). It is definitely the biggest island around Krabi and also more quiet as compared to the likes of Phuket and Phi Phi. The island's eastern rocky side inhabits the local thai muslims while the western beach side was first discovered by a team of Swedish backpackers. As of today Koh Lanta has the name of an island visited by peace lovers though there are the odd parties on some beaches. We quite naturally decided to skip Phi Phi for its crowd and parties and instead spent 5 days in the peaceful Koh Lanta island during the end of November 2017.
Getting to Koh Lanta
Koh Lanta is accessible through boat (400 baht) and through bus (300 baht) from Krabi (Ao Nang & Krabi town). The minibus would ideally pick you up at your hotel/hostel in Krabi and drop you at your destination in Koh Lanta if it's along the main road from Saladan pier to Klong nin beach to the south. The journey is about 3 hours end to end with some variation depending on traffic at the pier for the ferry.
See
Phra Ae beach or Long beach
Phra Ae beach (or long beach as it is popularly called) is actually quite long stretch of white sand between Klong dao and Klong khong beach around 6-7 kms from the Saladan pier. Its one of the most popular places to stay on Koh Lanta with many stay and eating options of all kinds of cuisine. The best part of the beach is the it is so long that you would never feel it is crowded. You can always find your place here. This beach is arguably the best beach for swimming and the sunsets on the beach are one of best you can see world over.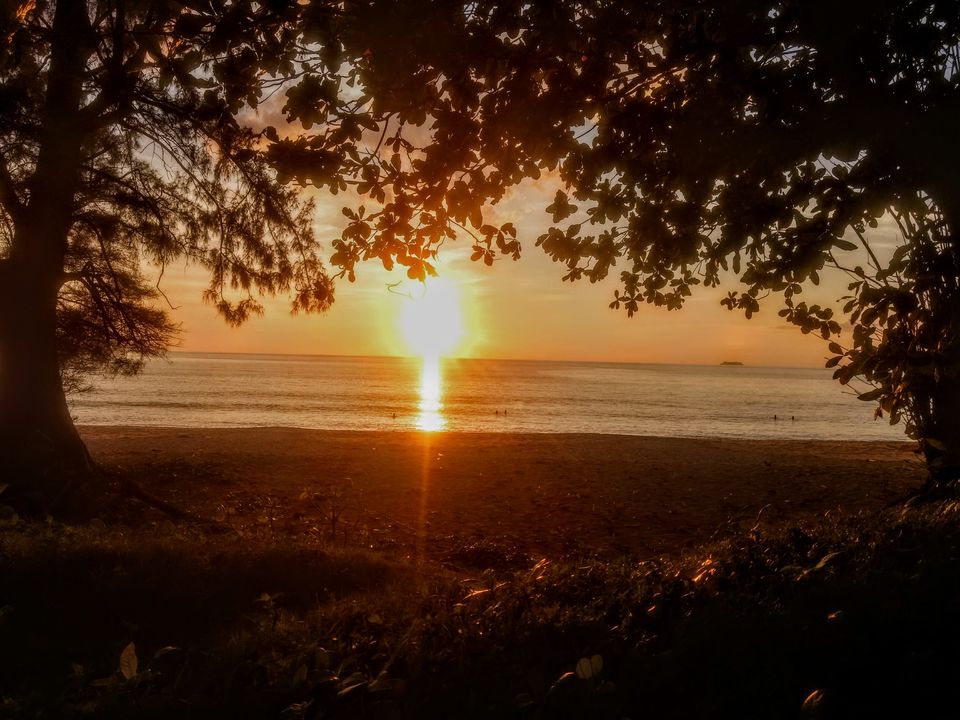 Mu Ko Lanta National Park
Far down south (at least 30 kms from Phra Ae beach) of Lanta is the famous Mu Ko Lanta national park that offers a window into the vast marine and wildlife and innumerable varieties of trees on the island. The park is best visited late in the afternoon. It is open until 6 pm. There is an entry fee of 200 baht for foreigners which is slightly on the higher side but I would it's worth it for the sheer views you get from the southern most tip and the picturesque watch tower located at the bay. The park is well maintained and has options to camp as well. It has a shower for those swimming at the epic beach and restroom facilities. Be super careful with belongings especially if you are carrying food. The monkeys do get aggressive and jump for food if you have any. There is a small nature trail that runs from the side of the epic beach and back to the ticket counter but it's not too big and is a paved pathway. Can be skipped for some extra time at the beach. The route towards the national park is up and down and through the forest. It is one hell of a ride. Prefer to hire at least 125 cc bike as the lower ones can struggle over steep inclines.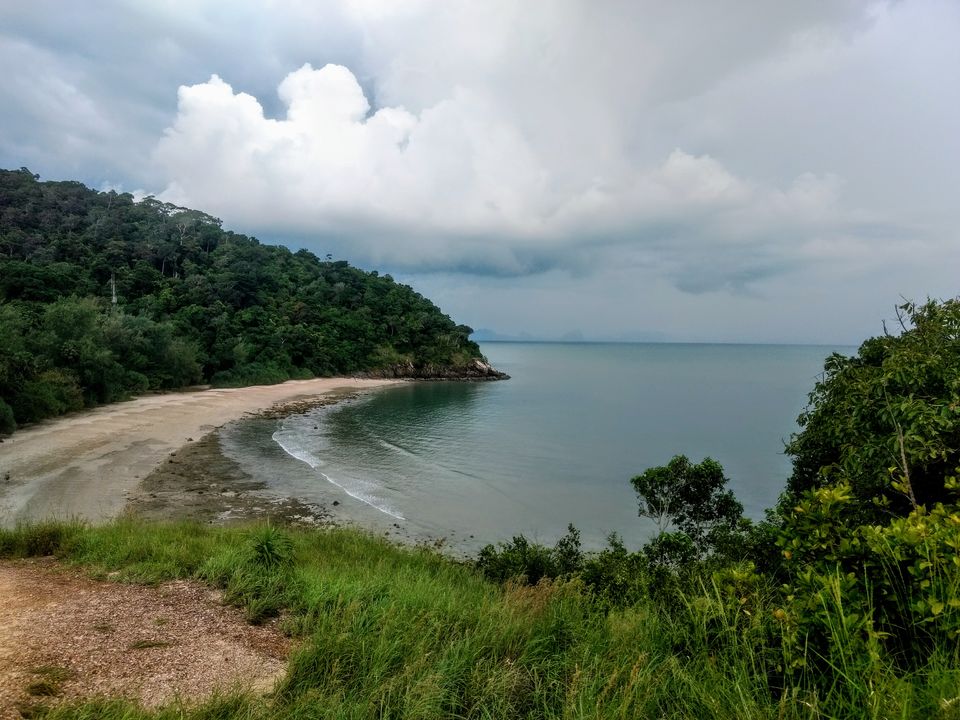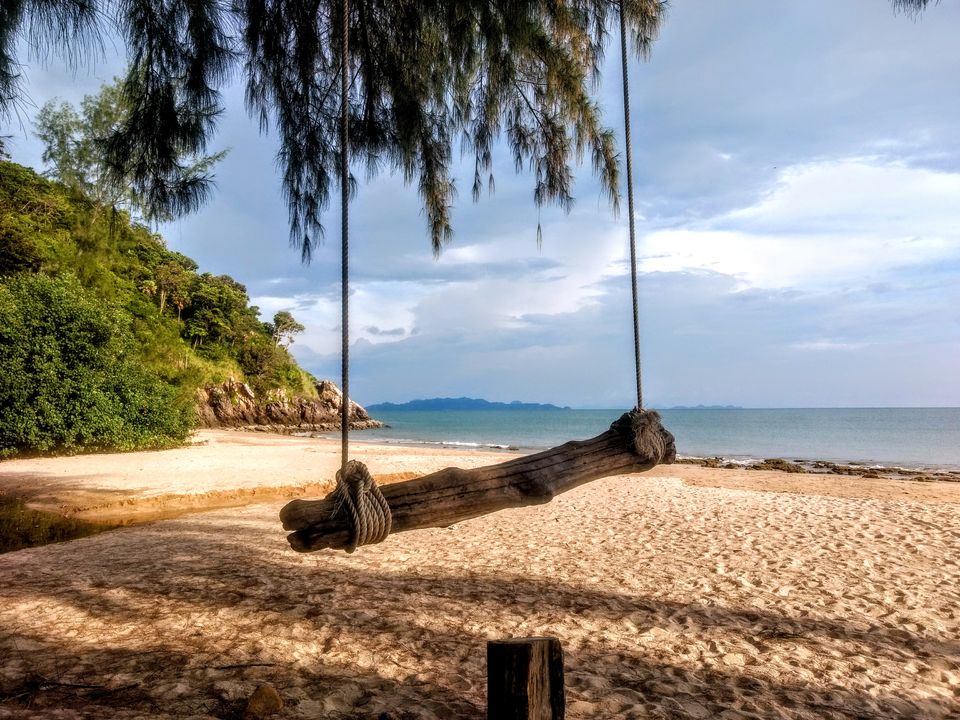 Tungyee peng Mangrove Village
Far towards the eastern end of the island is the mangrove village of Tungyee peng which is open for tourists to visit. The ride to this place going through forest on both sides is equally enjoyable as the place itself. There is an entry fee of 40 baht for a stroll in the village. There is an elevated path through the mangrove forest. If you love to see wildlife, you are in for a treat here with so many colorful varieties of crabs, fish. There is an option of taking a kayak inside the forest for 300 baht per hour but I feel the water level can get very low and there can be problem of mosquitoes. Reserve your kayak ride for the island. The mangrove village is a good escape from overdose of beaches on the island and offers a great sneak peak into the mangrove ecosystem.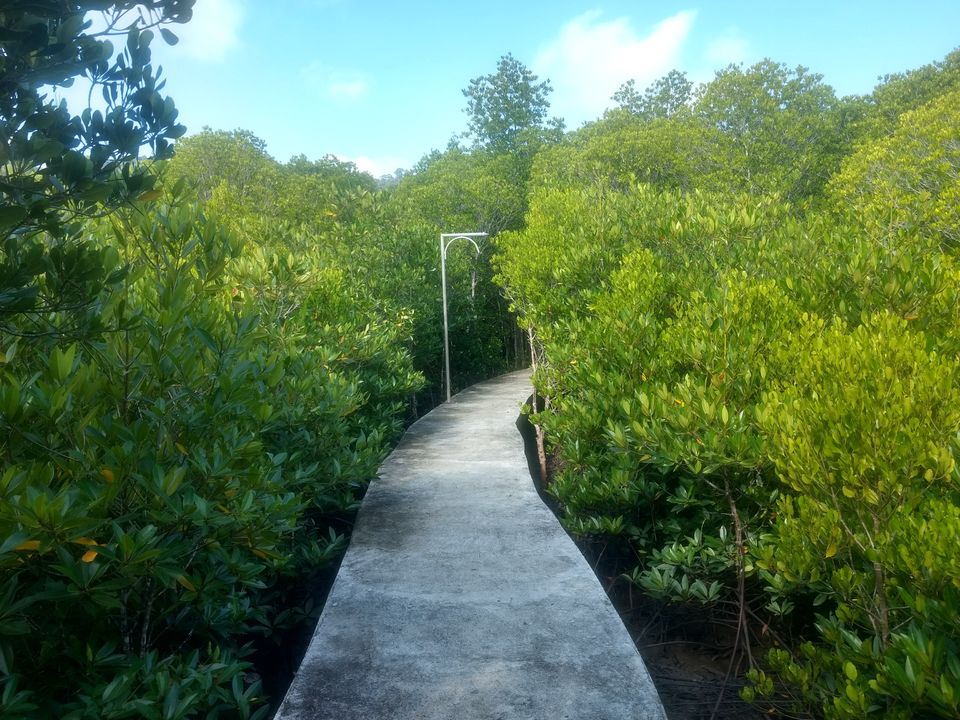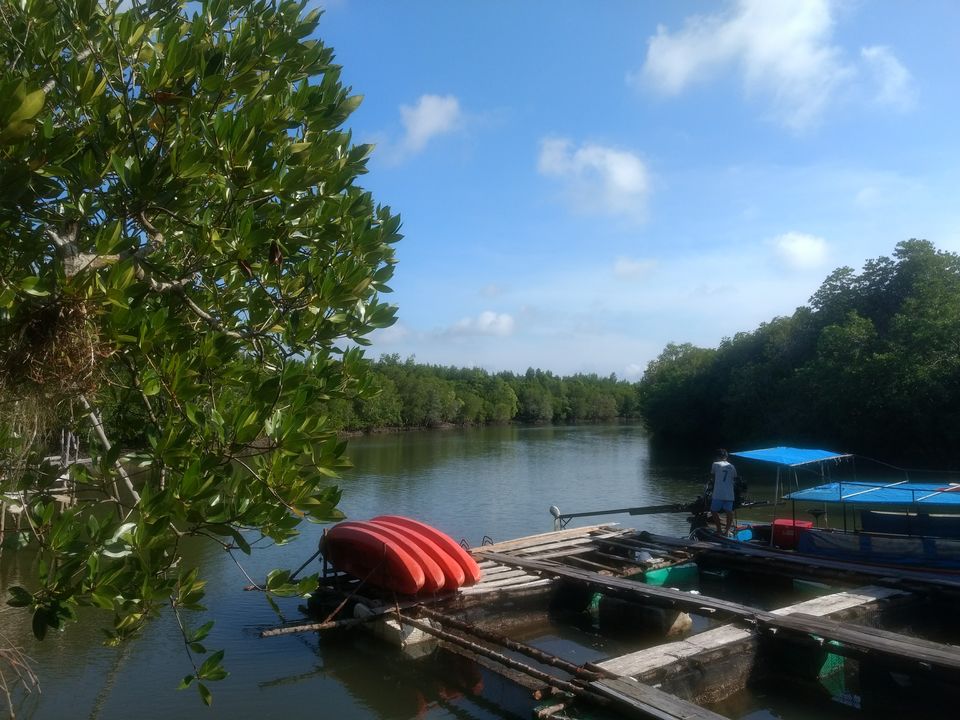 Drive to the far eastern side of the island on a Sunday morning can land you at the local vegetable and fruit market set up by locals and for the locals. Great varieties of tropical fruits and vegetables are on offer. It's a great way to understand the life of the local inhabitants of the island. What they eat and how they dress.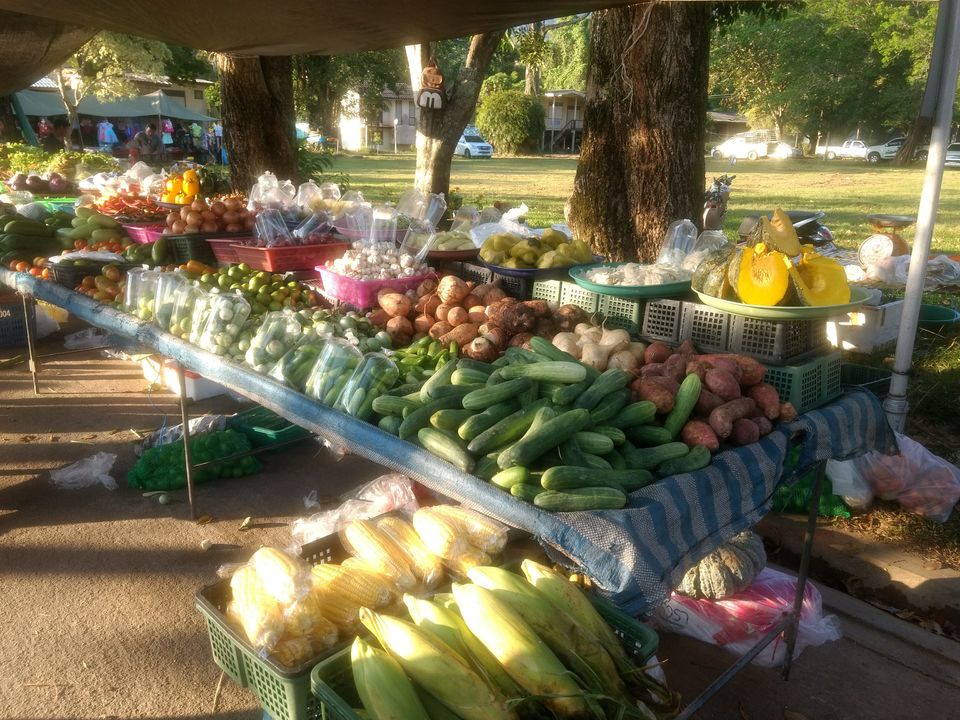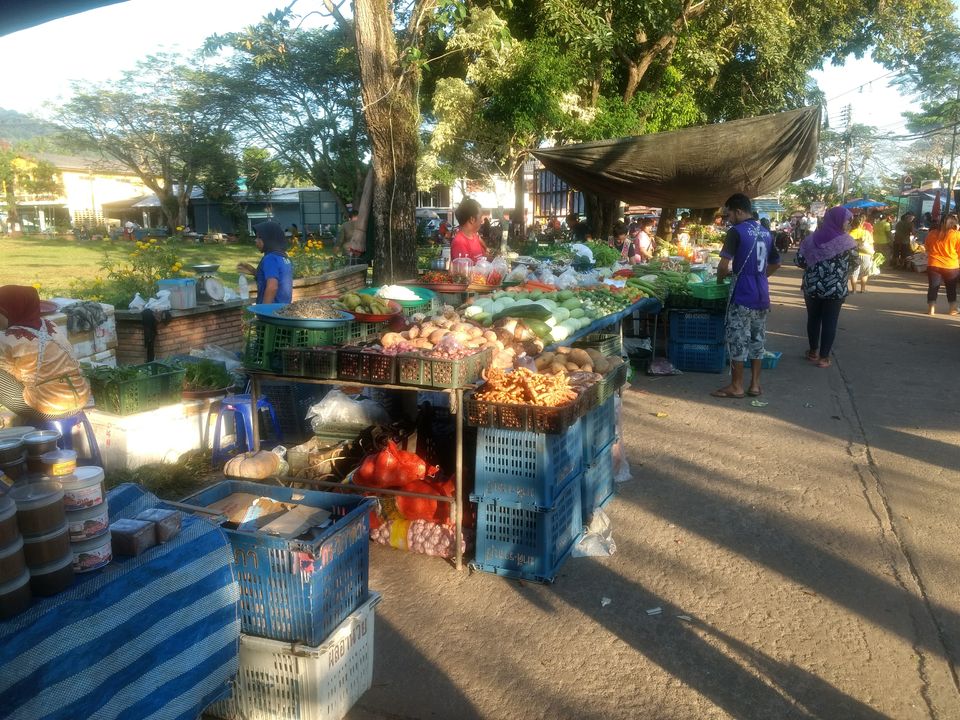 Stay
Finding cheaper accommodation for budget travellers is the most feasible on Lanta than any other island for its huge size and traveller preference. The cost of accommodation is a function of distance from the northern end and proximity to the sea with property rates going down as you go south from north. It is easy to find good accommodation with swimming pool in the range of 600-1000 baht. Be aware of beach huts and bungalows as mosquitoes can play havoc. The long beach and Klong khong beach house the widest varieties of value for money stays. Klong khong beach is closer to the backpacker hub and you can expect some degree of noise with parties.
Eat
Contrary to some articles on the internet about food being costly in Lanta, I found it otherwise at least in the Phra Ae beach area that I stayed in. If you are able to choose the right restaurants, you can get value deals. A lot of beach side restaurants also run happy hour promotions. Prefer the thai food over western mix and you will get fresh food at cheaper rates. The Sunday night market near Saladan town to the north is a must visit. It's a huge market with so many shops and so much variety in food.
Sunday night market at Saladan Sunday night market at Saladan
Getting Around
Motorbikes are available in large variety on the island starting with 200 baht per day for automatic 125 cc bikes to 600 baht for the more powerful 500 cc ones. There are no gasoline stations on the island but gasoline can be ubiquitously found in shops and vending machines.
Alternatively you can board running songthaews along the road from north to south for a private ride or a sharing one. Expect to pay a premium after 6 pm both ways.
Other Info
Virtually all hotels or hostels or resorts will make an offer to book day tours with them. While there is no problem with the tours not being genuine but you can get a much better bargain for the same tour if you go to the Saladan town which has a marketplace for tour operators. For an example, The 4 island tour sold for 1000 baht per person can be booked for 700 baht if you travel a little further up to the town.
For more travel stories, you can visit my blog here.