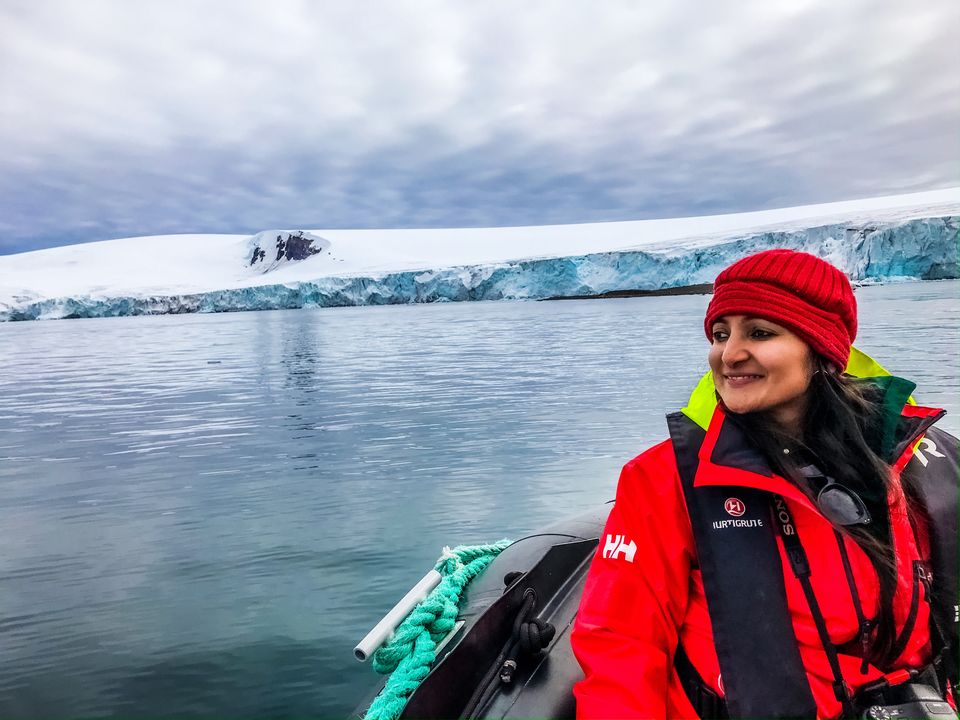 If Antarctica were music it would be Mozart. Art, and it would be Michelangelo. Literature, and it would be Shakespeare... and yet it is something even greater; the only place on earth that is still as it should be. May we never tame it.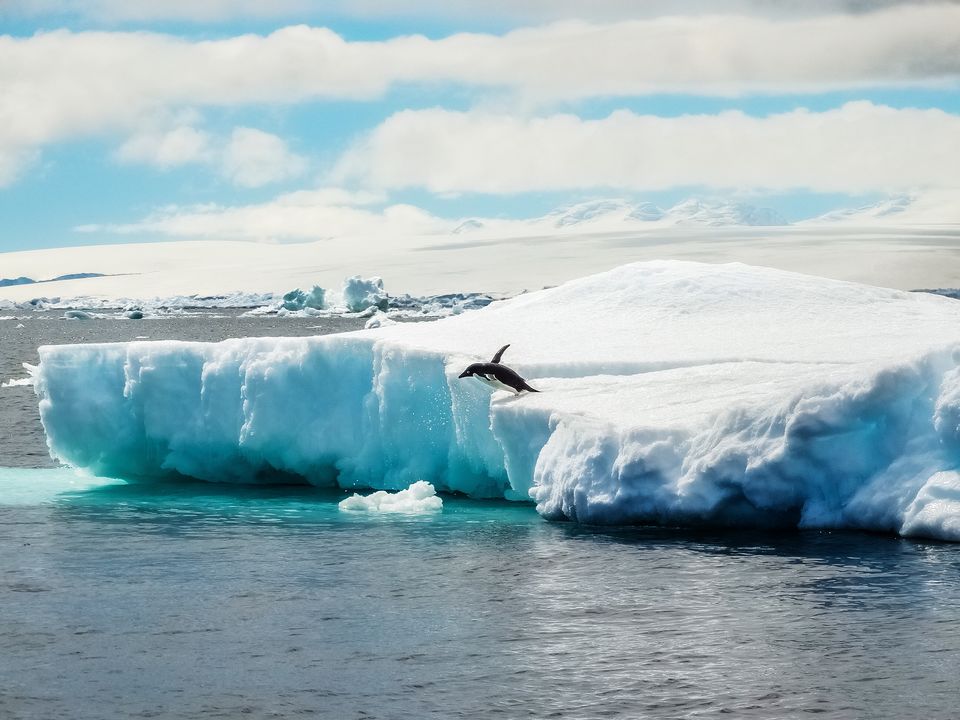 This quote for me summarizes our journey to the final frontier.
The last continent for us. I couldn't be more grateful to be able to say this at 31. When we started telling colleagues and friends about our trip, we were met with a lot of "Why Antarctica"? "What are you going to do there for 2 weeks"? "Oh but isn't it just all icy"? I am mildly amused by how people "visualize" the less-frequented places.. maybe it's ignorance? After all, nothing could be farther from the truth about the Antarctic!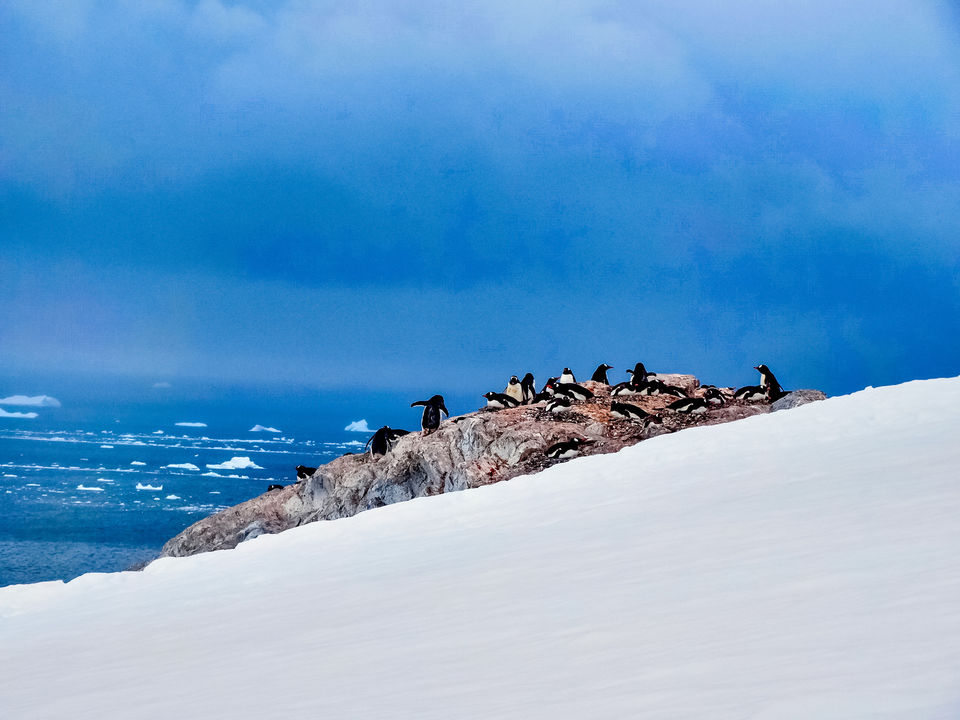 What could be more fascinating, humbling and gratifying than being in the most pristine isolated places in the world? Why have we decided to go there now when we still have countless more accessible countries to experience? Well, I for one have never been enthralled by man-made wonders. Yeah, they are cool but it has always been about the natural phenomenon. From the Japanese Cherry Blossoms to the towering mountains in NZ. I want to feel insignificant in front mother nature, only then can we respect it. I went there to be humbled by the smell of what could possibly be the purest air found anywhere and by the tranquility from being surrounded by nothing but wildlife and big boulders of living breathing ice. I knew this trip was going to change my view about travel and help me unlearn everything I think we know.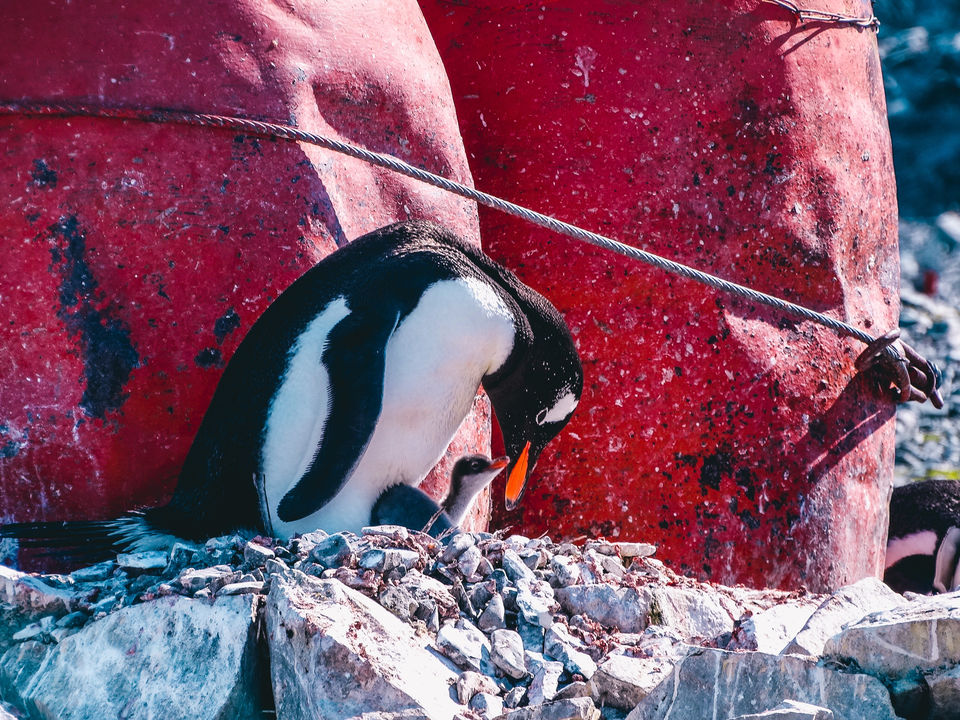 A lot of people have said to me they didn't know the continent can be visited. I guess on some level people find it overwhelming to think about traveling to places this remote. These places capture your imagination, make you wonder - but since it is so intimidating, it goes into a "bucket list" and quickly gets pushed to the back of the list only to never be explored. This post is meant to change that.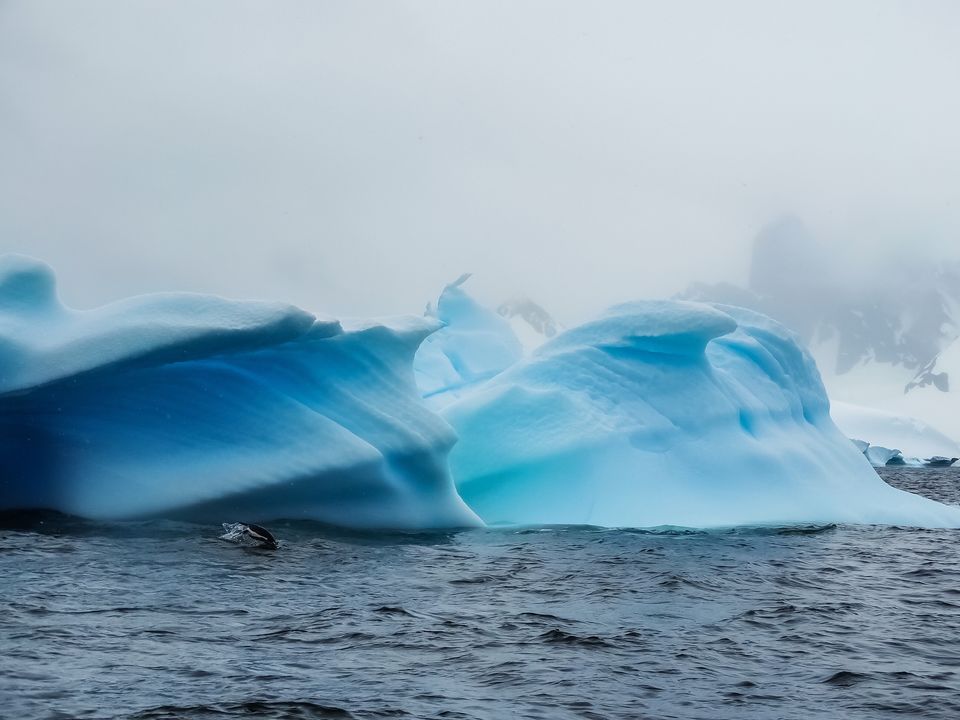 What we did in the West Antarctic Peninsula
Day 0 - Ushuaia
Day 1 & 2 - at sea, drake passage
Day 3 - Arctosky Station
Day 4 - Yankee Harbor
Day 5 - Antarctica Sound
Day 6 - Esperanza station
Day 7 - Pendulum Cove
Day 8 - Neko Harbour
Day 9 - Chiriguano Bay
Day 11 - Demoy Island
Day 12 - Lemaire Channel and Cuverville Island.
Day 13 - Fournier Bay
Day 14 & 15 - drake passage
Day 16 - head back to Ushuai
Best time to visit
All expeditions run from October through to late March. Each month offers something different - from slightly varying weather conditions, to ice-scapes and of course, wildlife. Once you decide what you want to see, half your work is done.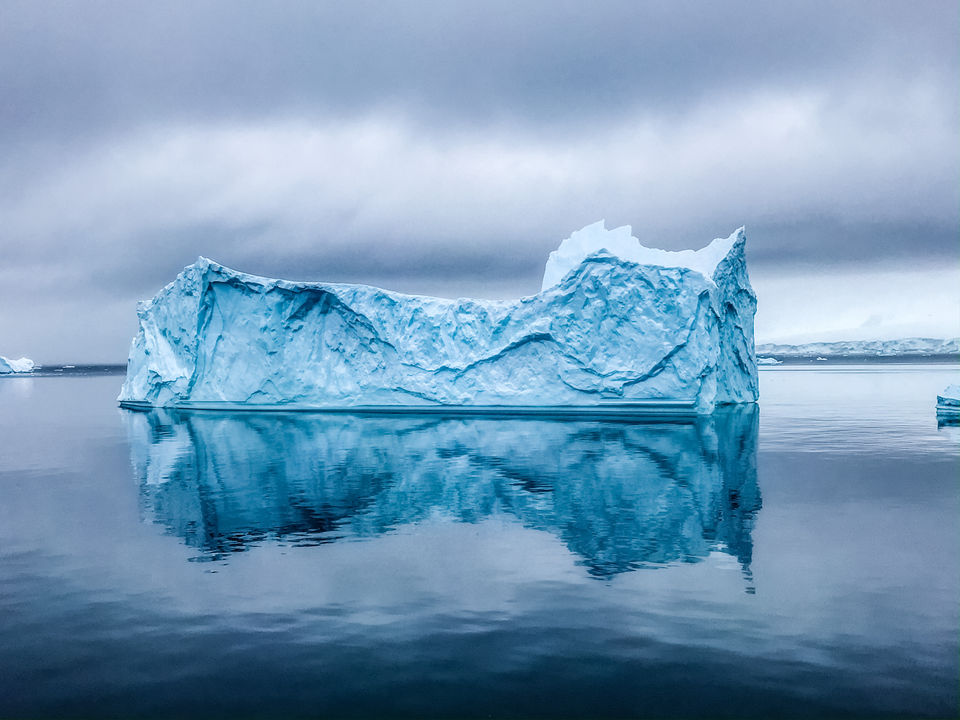 Most voyages start with a minimum of 10 days.. some are as long as 22 days. Pick the one that works best for you. A and I can't take off from work for more than two weeks at a time, so we went during the December festive season. I would have preferred to do the trip in February. We traveled in mid-December when the weather was at its warmest and the penguins were nesting. We were even lucky enough to see a few chicks. That being said, no matter when you travel to Antarctica, you're in for an unforgettable adventure.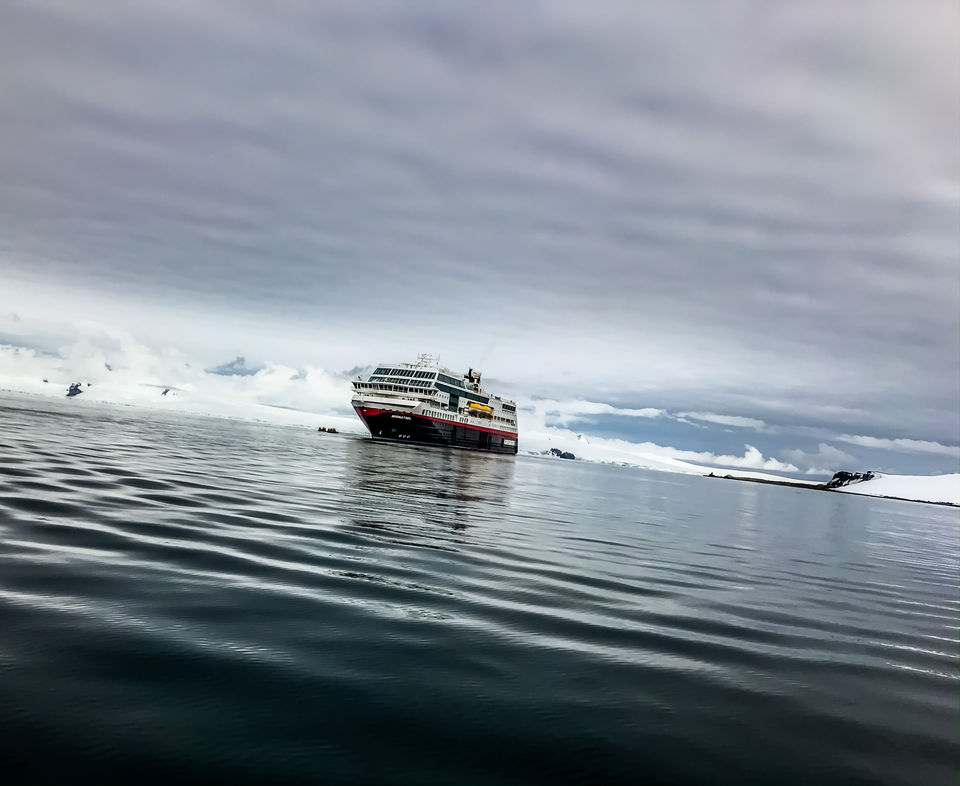 Flights and Visa
Your flight would depend on where your cruise starts. Ours started in Ushuaia, Argentina. We flew direct with Emirates to Buenos Aires.
Our package with Hurtigruten included an internal transfer from Buenos Aires to Ushuaia, so we didn't have to book that. If your cruise line does not offer the internal transfer, you would need to fly from the capital to Ushuaia.
Language
The staff and expedition team are articulate - everyone speaks fluent English. The second language on board was German, followed by Norwegian. Most of the staff on the cruise were Filipino, so we were perfectly at home speaking to them in Tagalog.
Travel and Medical Insurance, Currency
You would need a special travel and medical Insurance to travel to Antarctica. I would recommend World Nomads. Currency on board the ship is NOK (Norwegian NOK) - but all major credit cards are also accepted on the ship.
Cost
A lot of people have asked me about this. I don't usually like to talk about the costs of a trip because it is all relative. That being said, this trip is going to cost you - no matter how early you reserve your seats. Of course, the cost also depends on the cruise line you go with, the time of year you choose to travel and the size of the ship. The smaller ships offer a more "premium" experience but this will cost more.
Most mid-size cruises start at around US $7500 per person for full board for a twin inside/outside view cabin. Suites and luxury cruise lines can go up to US $15,000. Depends on your cabin choice. Of course, as always, solo or single supplement cabins cost more. If you are traveling solo but want to save, find yourself a cabin-mate.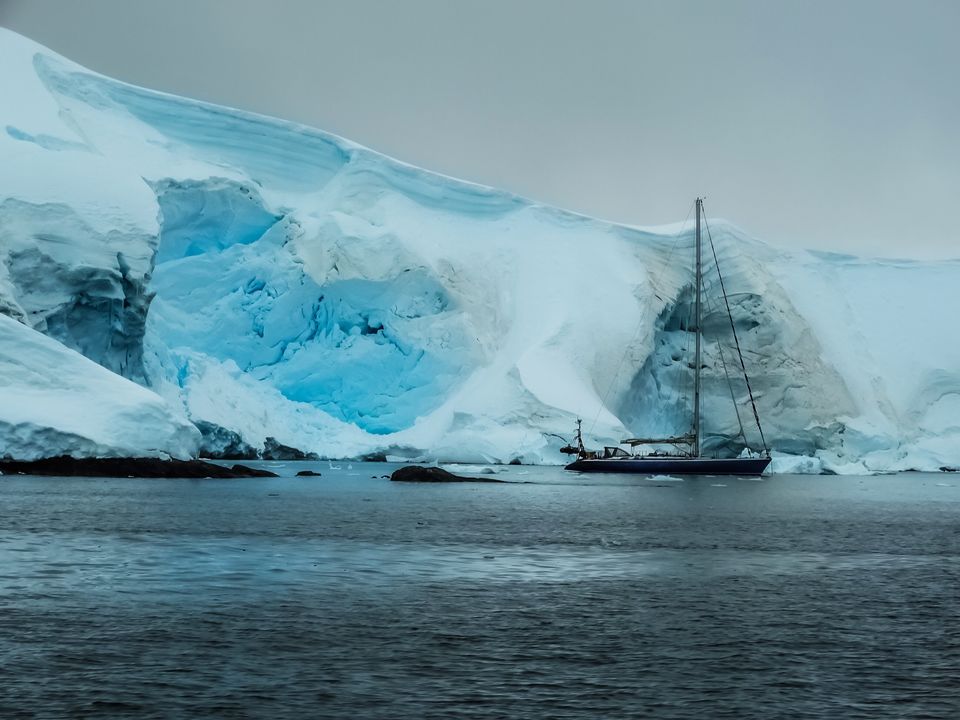 Something else to be mindful of are the extra activities on board. While most cruises offer you the opportunity to set foot on the continent, all other activities like kayaking, camping, hiking come at an additional cost.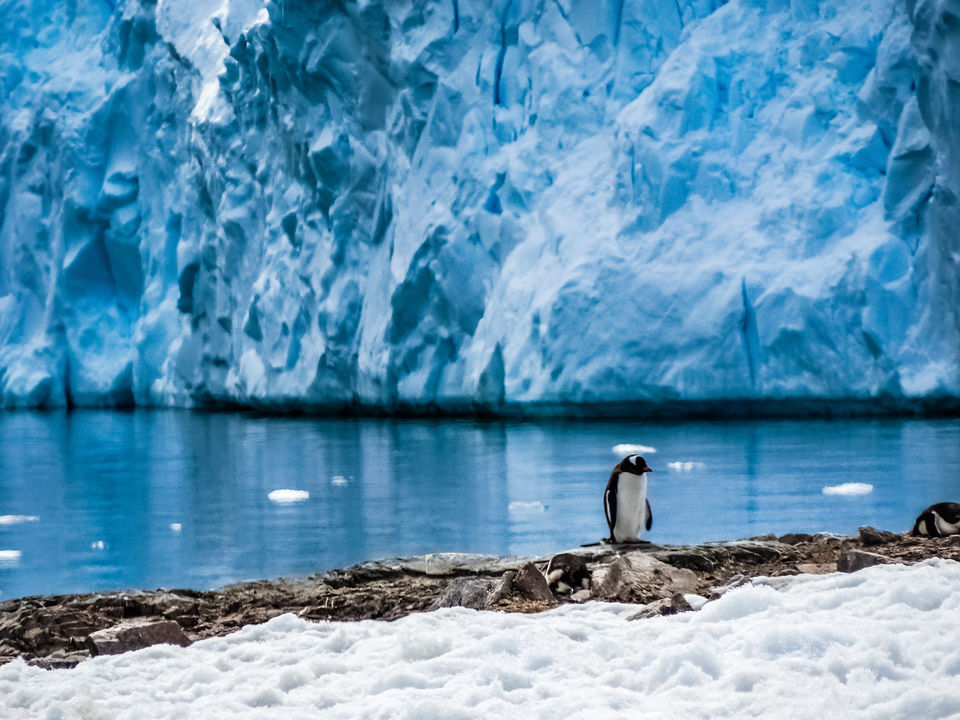 Choosing a cruise for your expedition
There is an overwhelming amount of information available on cruises to the continent. How do you pick one that works best for you? Well, it's actually not that complicated.
First, pick a time of year and your budget - like with any trip, work around dates that would be most suitable for you (within the limited window you have to travel down South).
Second, what sort of experience do you want to have: are you interested in a luxury cruise line? are you ok with any experience? Are you a photographer? Do you absolutely need to see the Emperor Penguins? There are cruises that can you fulfill all your dreams. For instance, there are ships that go exclusively to South Georgia and Falkland Islands, which is one of the few places on the continent where you will find the Emperor Penguins.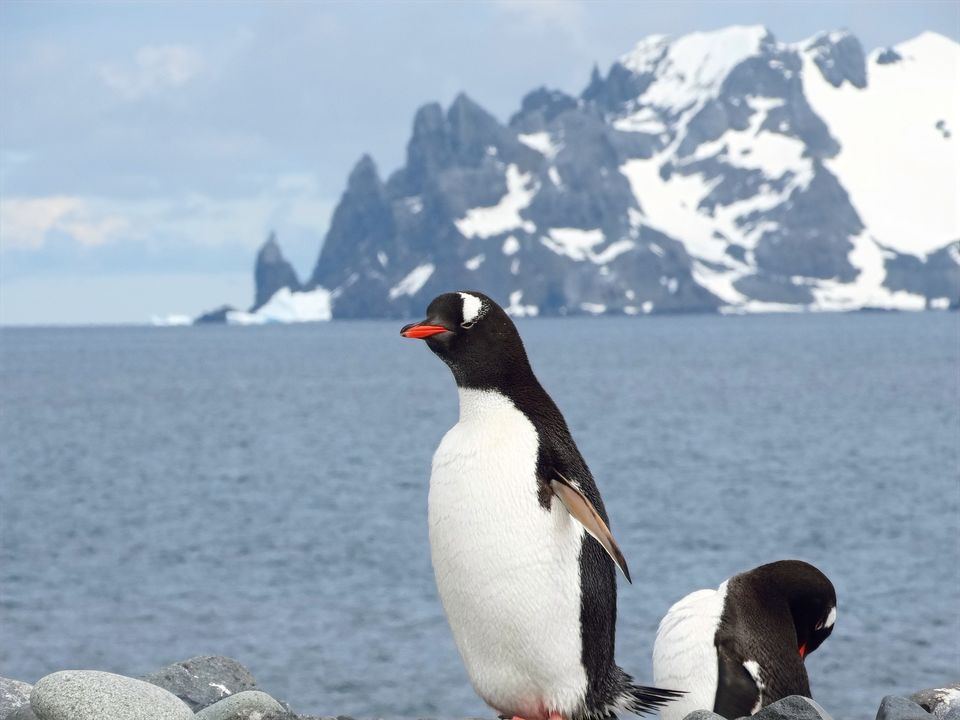 Third, size of your ship. When you have 500 people on your ship, the lesser the chances of you making frequent landings. There is a limit on the number of people who can be on land at a time. Go for a small to mid-size cruise to make the most of your trip.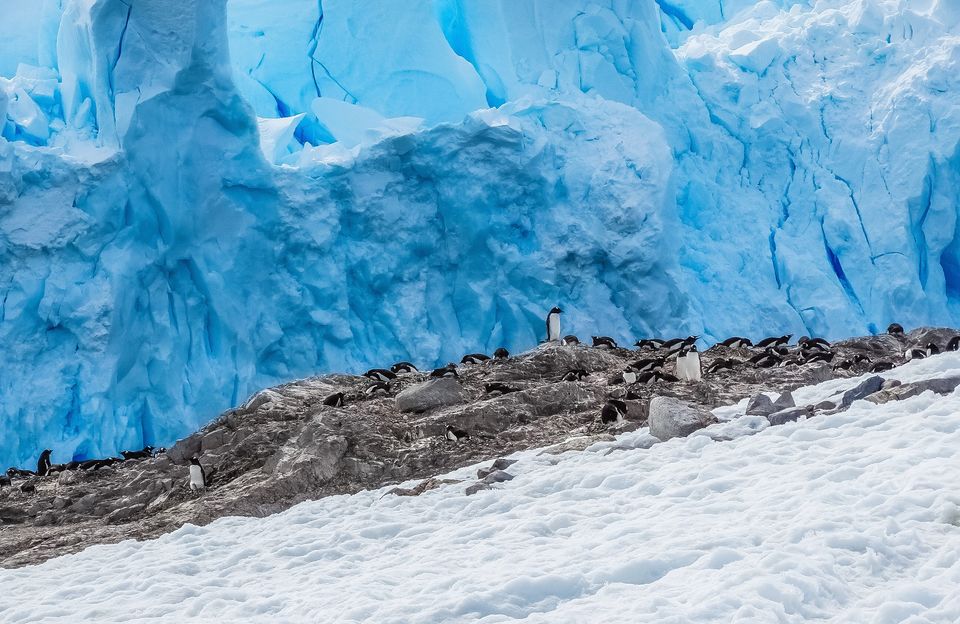 After months of research, I finally went for Hurtigruten. Why did I choose them?
1. The MS Midnatsol is a mid-size cruise i.e. the ship was going to be bigger than usual, which meant it would be sturdy on the drake passage, should we get sea sick.
2. The timing was perfect - it was a longer trip and it was a slow period at work.
3. They are sustainable - they are the greenest expedition cruise fleet. This was definitely an influencing factor for me.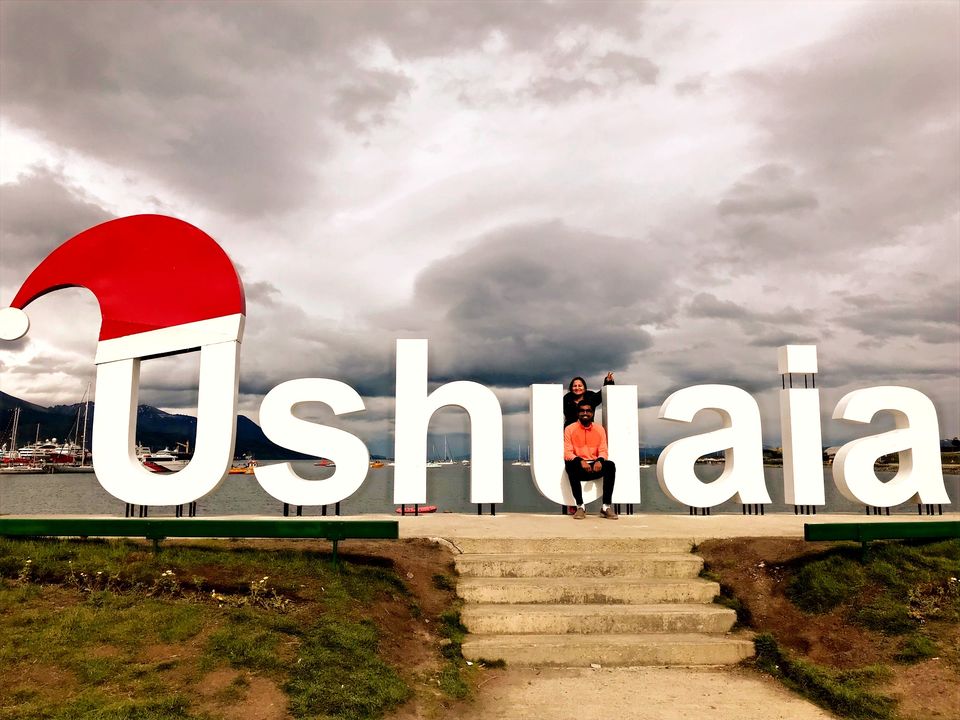 Ours was a twin cable - so two comfortable beds/couches with an attached bath. Amenities on board included two viewing decks, library/board game room, gym, Jacuzzi and a pool. I highly recommend going with a reputable cruise line. This guarantees safe, organized landings. I was more than satisfied with the experience. The service fantastic, the crew was fabulous and knowledgeable, the landings extremely well organized. I could not recommend it highly enough.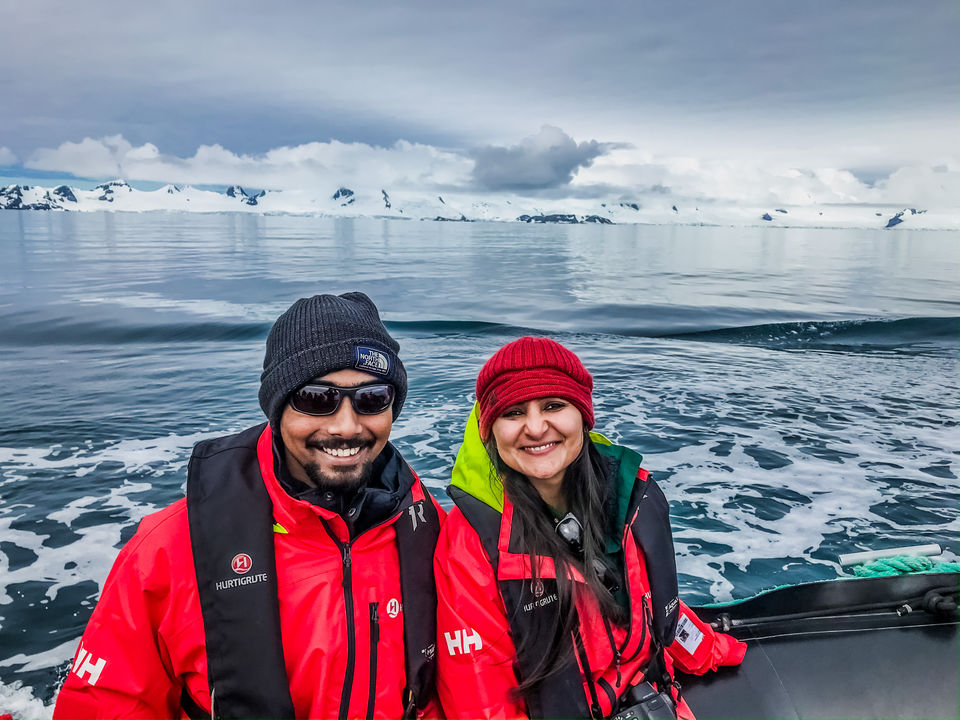 Sustainable travel in Antarctica
While I am by no means anywhere close to calling myself an "eco-friendly" traveler, I do try to minimize our footprint. One of my biggest concerns going into this trip was the impact our trip to the South would have on the fragile ecosystem.
Having been there and back, I can tell you that nature dictates everything there and human influence is practically negligible. There are extremely strict riles for brown water waste disposal, food waste to exhaust fumes. Nothing gets disposed off in Antarctica (they bring everything back to Argentina).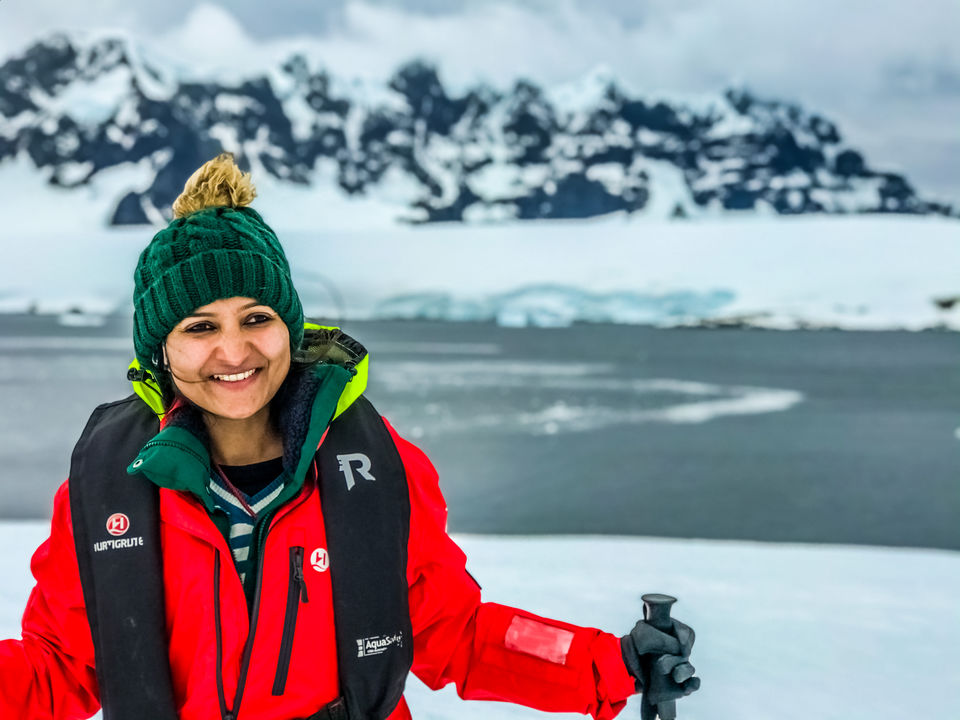 The animals and the environment are protected by IAATO, which means you will be disinfecting yourself every time you go on shore and get back. You will also be required to maintain a distance of 5 feet from all animals - yes, including penguins. I strongly recommend not giving into the urge to pick up one the little penguins (I know it's going to be real hard)!
Traveling with an environment-friendly carrier also minimizes your footprint substantially. For instance, for every day you don't change your lines or towels, Hurtigruten donates to a sustainable charity organization.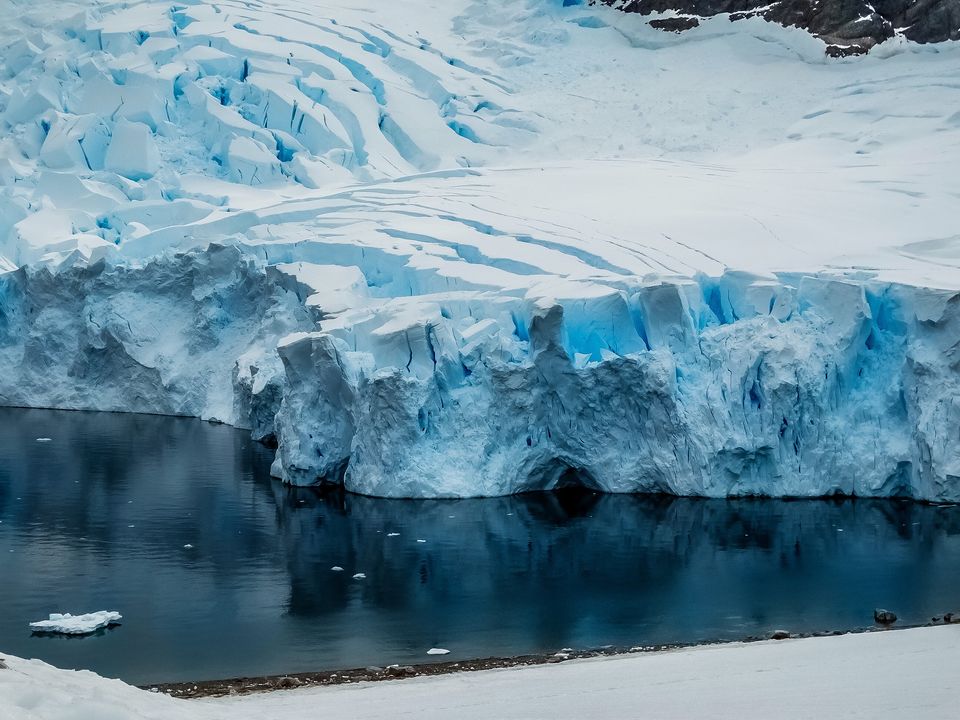 Internet connectivity
The internet on board is paid (was around $20 per night). We decided to only pay for it once a week; we would have skipped it altogether if it wasn't for work. The connectivity was not great; I was barely able to use WhatsApp. Choose wisely - don't pay for it if you can go a few weeks without internet.
Food
Most cruises are full board meaning there are meals served three times a day (also, a light tea/coffee snack at 4 p.m.). The spread was generous - think huge four-course meals. Being vegetarians while traveling is always a struggle - this time was no different. You should be alright if you eat seafood/meat. If you are vegan, it is NOT going to be easy. Plan accordingly.
Activities and days on board
One of the other most common inquiries has been about "travel plans and itineraries". News flash: there is NO itinerary and no plan for a cruise to the continent. Things can change in an hour down there. There will be an expedition team who have done this a 100 times - you just to have show up on time!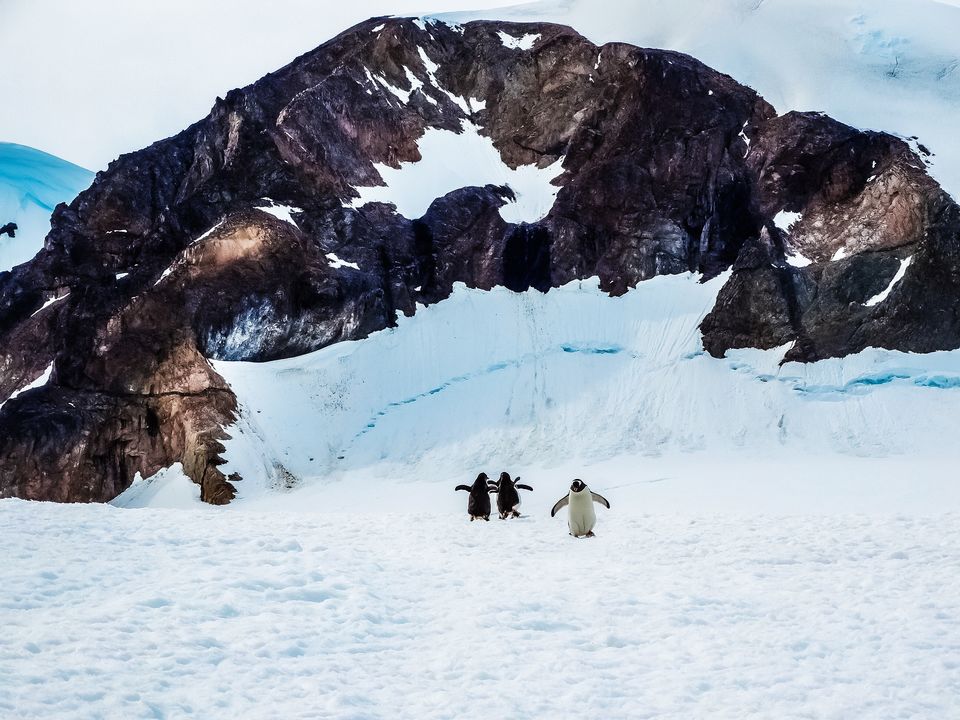 Choosing to go an expedition cruise means you get to step onshore to experience the white continent up close . Days are split between landing and cruising - most of the times it will be both, sometimes just one. The landing and cruising activity depends on where the ship docks, weather and ice conditions. If the water is icy, it won't be safe for the zodiac boats to take us ashore.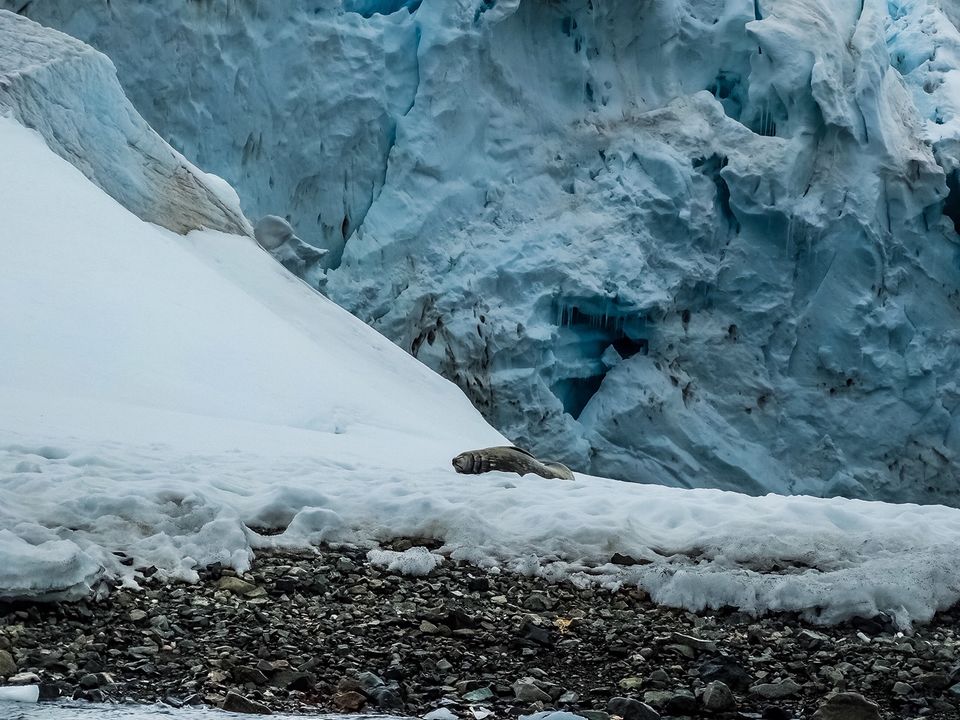 Once you get to the peninsula, there will be an activity planned. If you have your extra activities like kayaking or camping booked, there will be time for these as well. All you need to do is relax and wait for the expedition team to take care of the arrangements.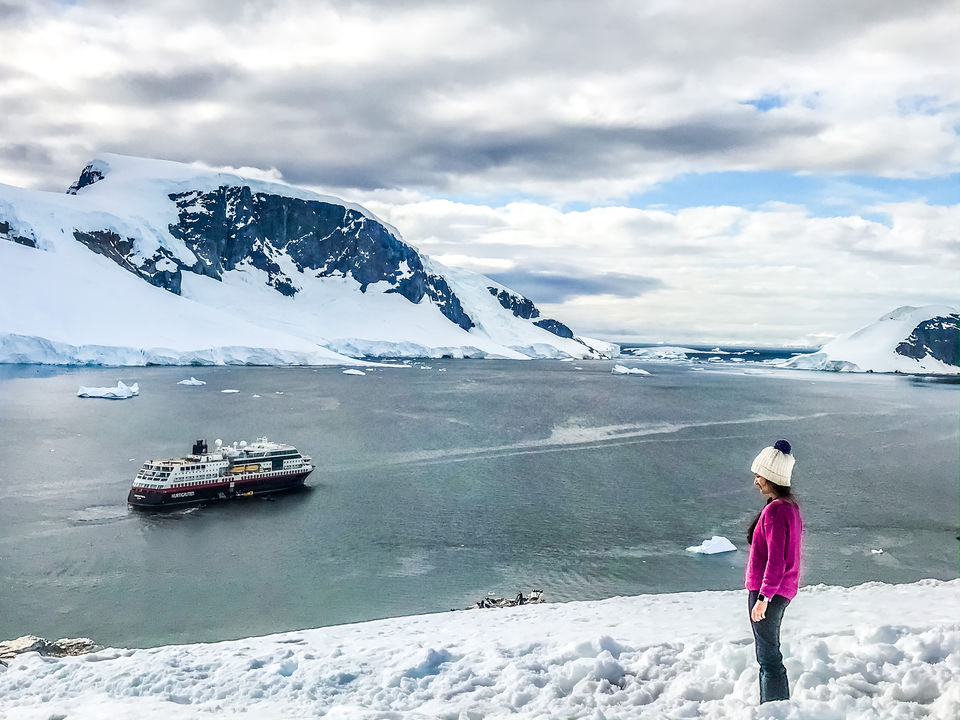 What to pack for a cruise to Antarctica
This is important, so listen up - DO NOT OVER PACK. Mr. A and I already travel light, so we had no issues doing this but I can tell you right now you can leave your gowns and fancy shoes at home. You will NOT need them on this trip. One way to minimize your footprint is to pack sensibly and just carry a backpack.
This is what you will absolutely need: (yes I fit all this in my trek bag)
Thermal inner-wear
Waterproof pants - this is an absolute MUST but just pack one of this!
Shoes - gum boots; our cruise line was going to give us this so we did not pack it. Please check about this with your ship before packing
Jeans or light pants to wear when inside
Layers - one sweater to wear over your t-shirts
Jacket - I recommend bringing a parka or thick winter jacket. The jacket the cruise gives you is just water and wind-proof, not good enough for the cold.
Swimsuit - if you want to use the common pools
Gym wear - if you plan to work out
Thick beanie, Scarf or balaclava to keep your face and lips from drying up in the wind
Sunscreen - minimum of 50SPF
Moisturizer and chap-stick
Final thoughts
Our first emotions from being here were indescribable... the spaces overwhelming, the sound of the cracking popping ice as the ancient air releases into the icebergs endlessly fascinating, the mystic undeniable. Pure. Untouched. Magic. Mother nature as it was meant to be. There is no other way to feel it but deeply and completely. Everything else just felt unimportant.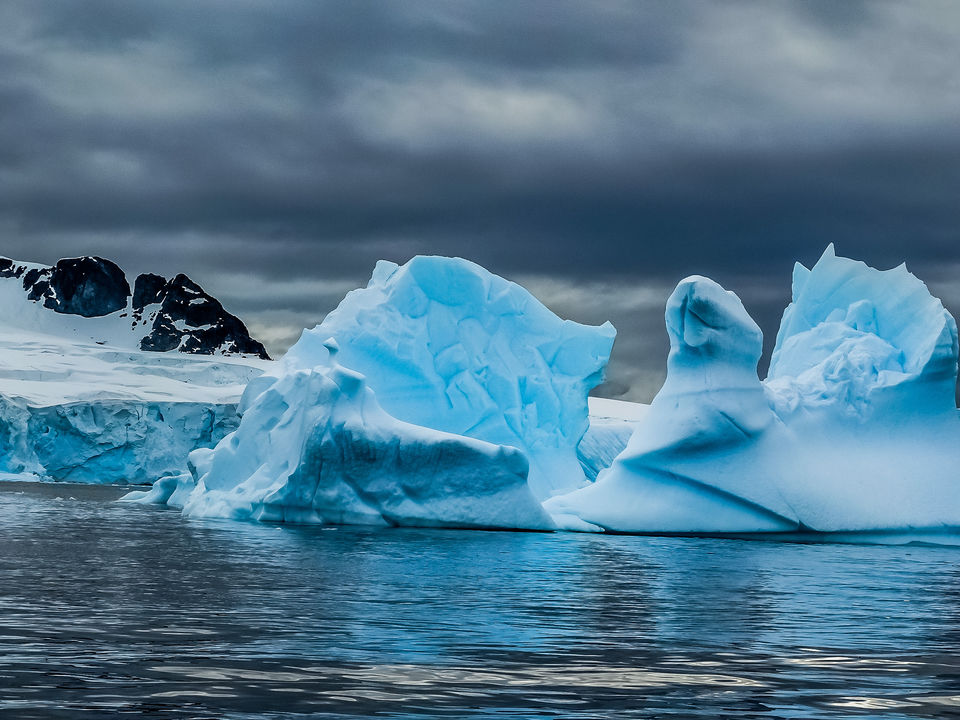 When I think about our trip to the last continent, I have just one thing on my mind - for the first time in our life we were in a place that had no owner. This place belongs to nature - it truly is the land of superlatives. It is the closest we have felt to being in another universe.
This place is dramatic and distinct at the same time. At first, you don't know what to look for but as you settle in, the nuances come into play; from the antics of penguins, to the deep diving whales, to the palettes of the infinite ombre skies, to the colors of the icebergs.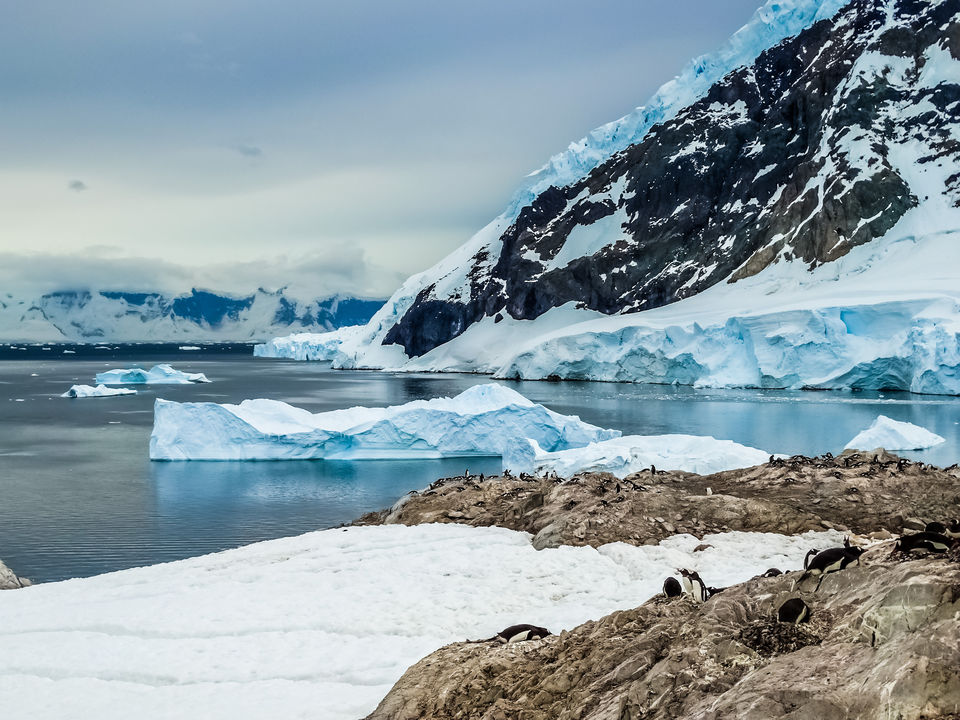 I hope we get to revisit this place someday in the near future for it is in the South that we learnt a whole other way of looking at the world. Its overwhelming beauty touches the soul.. leaving a longing for a pristine perfection far beyond the reach of the human race.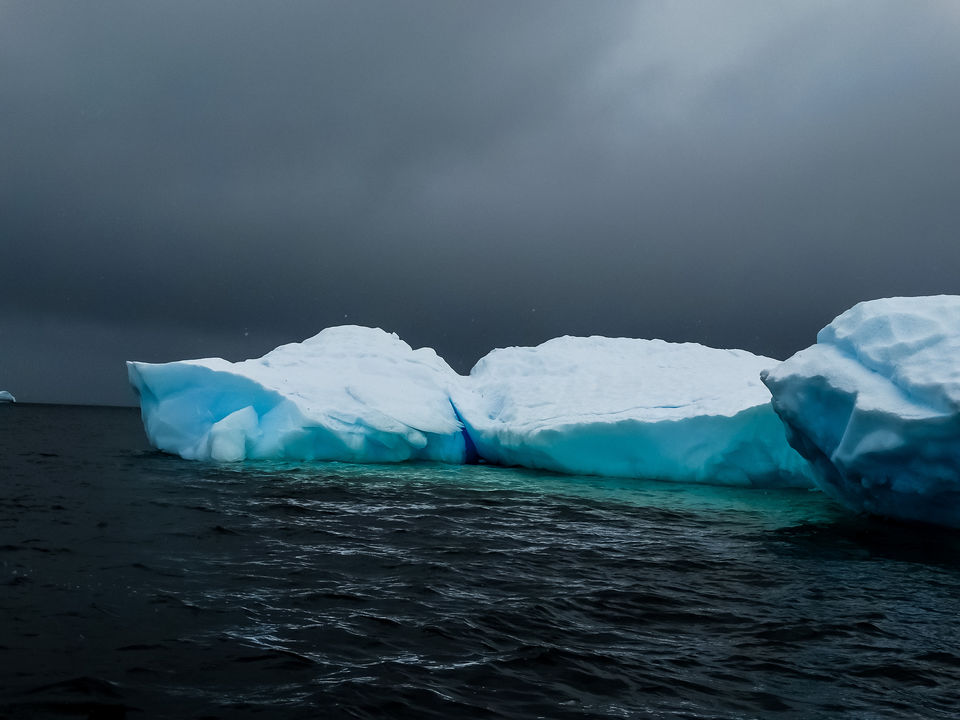 The vast glacier arena was vibrant and awe striking. The ice gets to your soul, finding a permanent spot in your heart and your psyche will never be the same. We spent two weeks at this place and it changed us forever. We are still trying to grasp the immensity of what we witnessed.