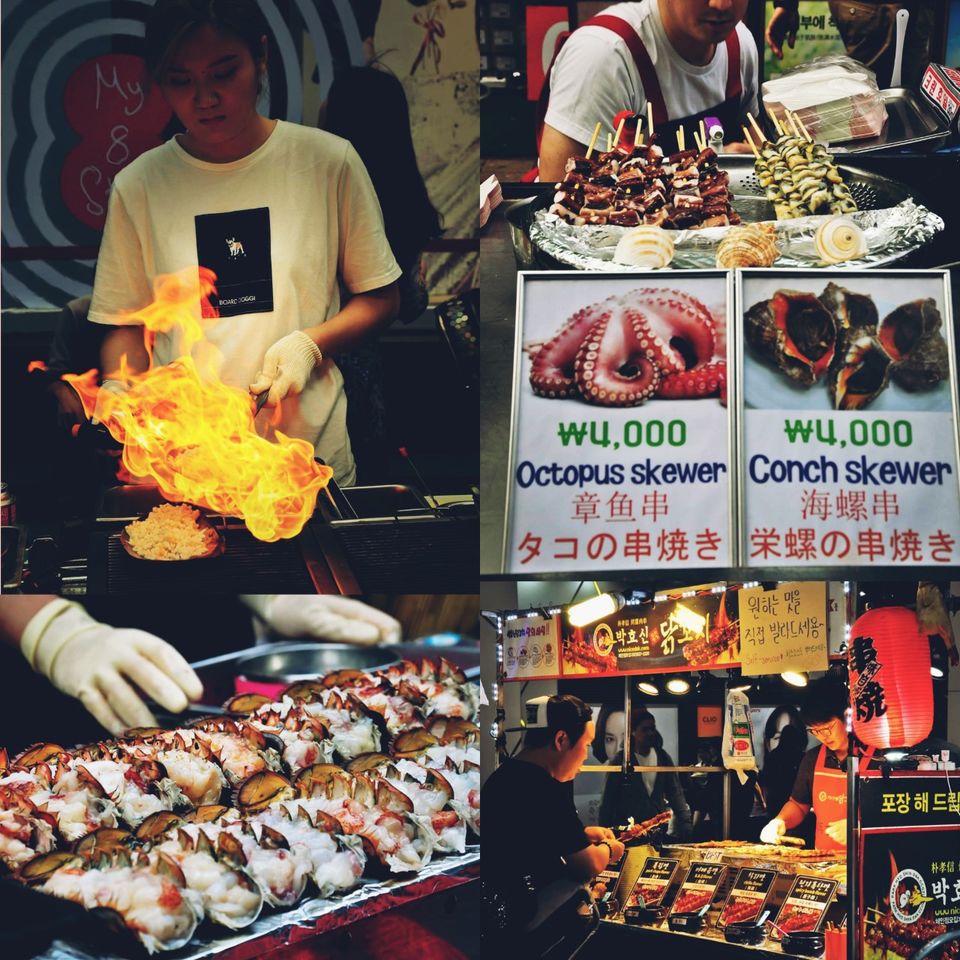 With seemingly countless number of vendors serving up lip smaking street food such as Gyeran-Bbang (egg bread), Tteok-bokki (spicy rice cakes), and Yangnyeom Tongdak (Korean fried chicken )... The South Korean capital of Seoul is essentially an open-air restaurant in itself.

If you looking for diversity in street treats, along with it being inexpensive, hearty and delicious – Myeong-dong street in Seoul is one of the places you should never miss!
Know before you go - Where is Myeong-dong (명동)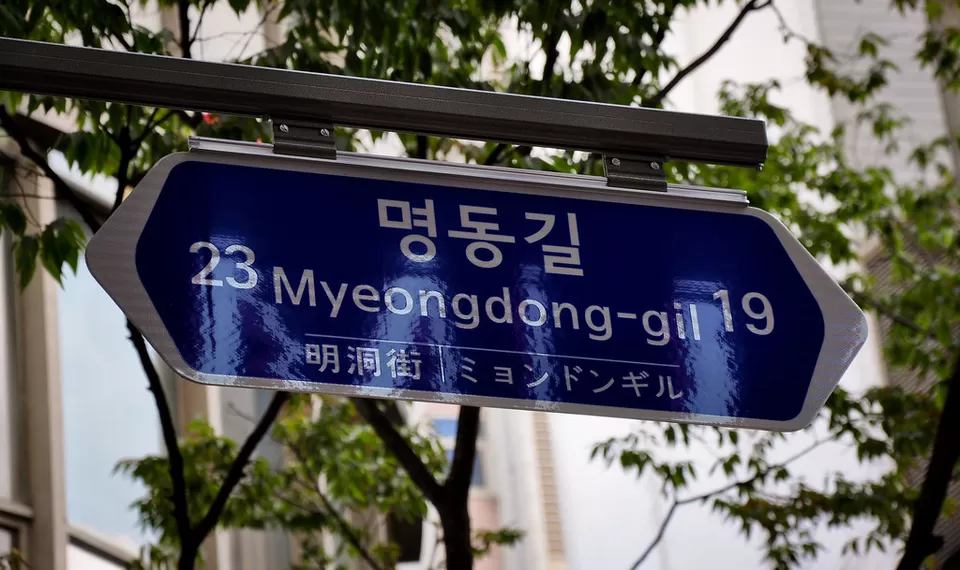 Myeong-dong (명동) one of the most important shopping and food districts in Seoul, is lined with almost every major beauty shop (majorly Korean brands) , department stores and of course…. Street Food.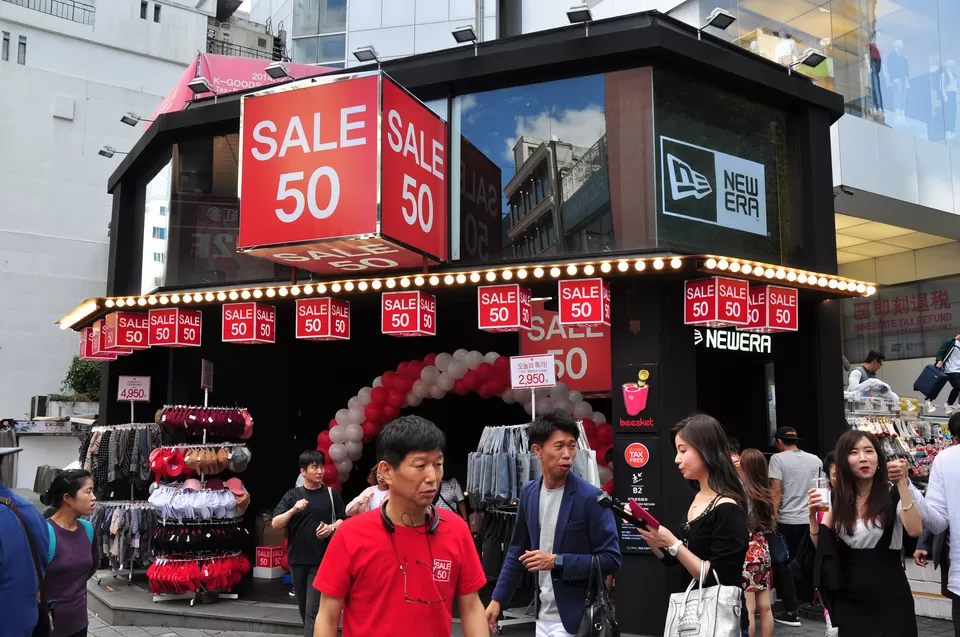 It literally means bright cave' or 'bright tunnel on Korean language. It is actually a dong (neighbourhood) between Chungmu-ro, Eulji-ro, and Namdaemun-ro
In 2011, 2012 and 2013, Myeong-dong was listed as the ninth most expensive shopping street in the world!!! * source wikipedia
How to reach Myeong-dong (명동)
Myeong-dong is easily accessible from any part of Seoul. One can reach the street by using the Seoul Subway network (Line 4 - Station #424, Myeong-dong)
A Walk down the Myeong-dong Street food alley
A walk down the Myeong-dong Street is sure to surprise you with the never-ending number of stalls, and countless types of street food available.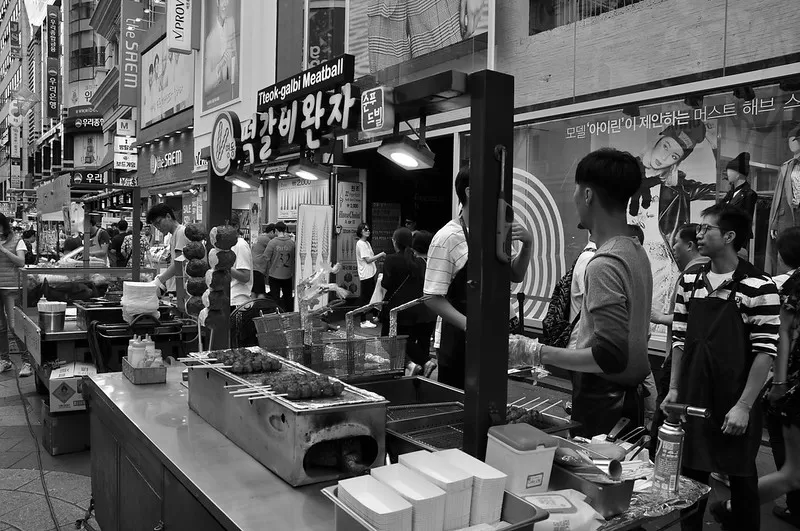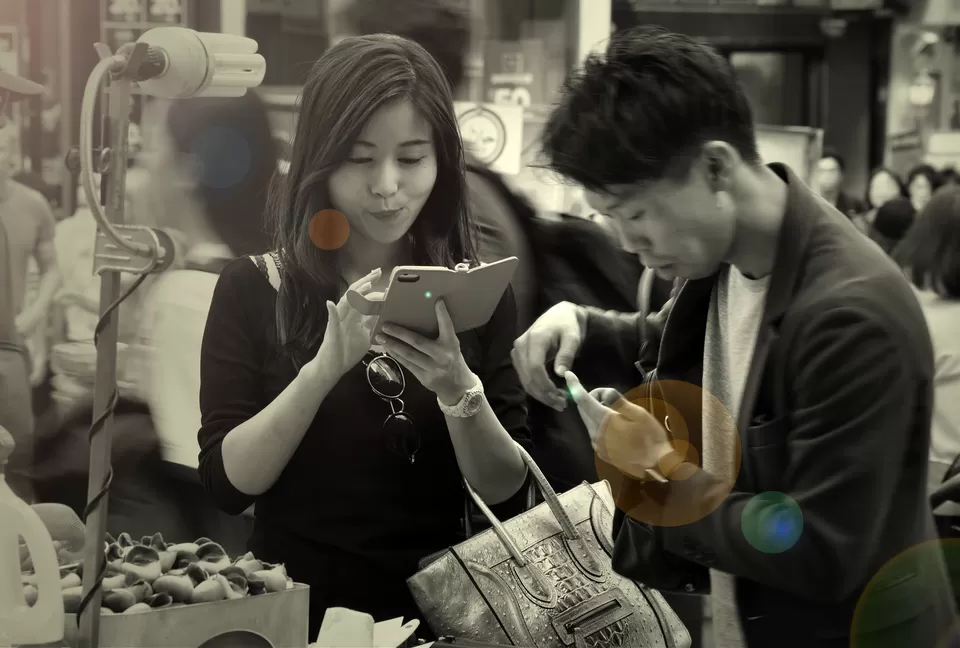 Walking from one end to another – you could easily visit around 90- 100 stalls and cosy tents (also known as pojangmacha)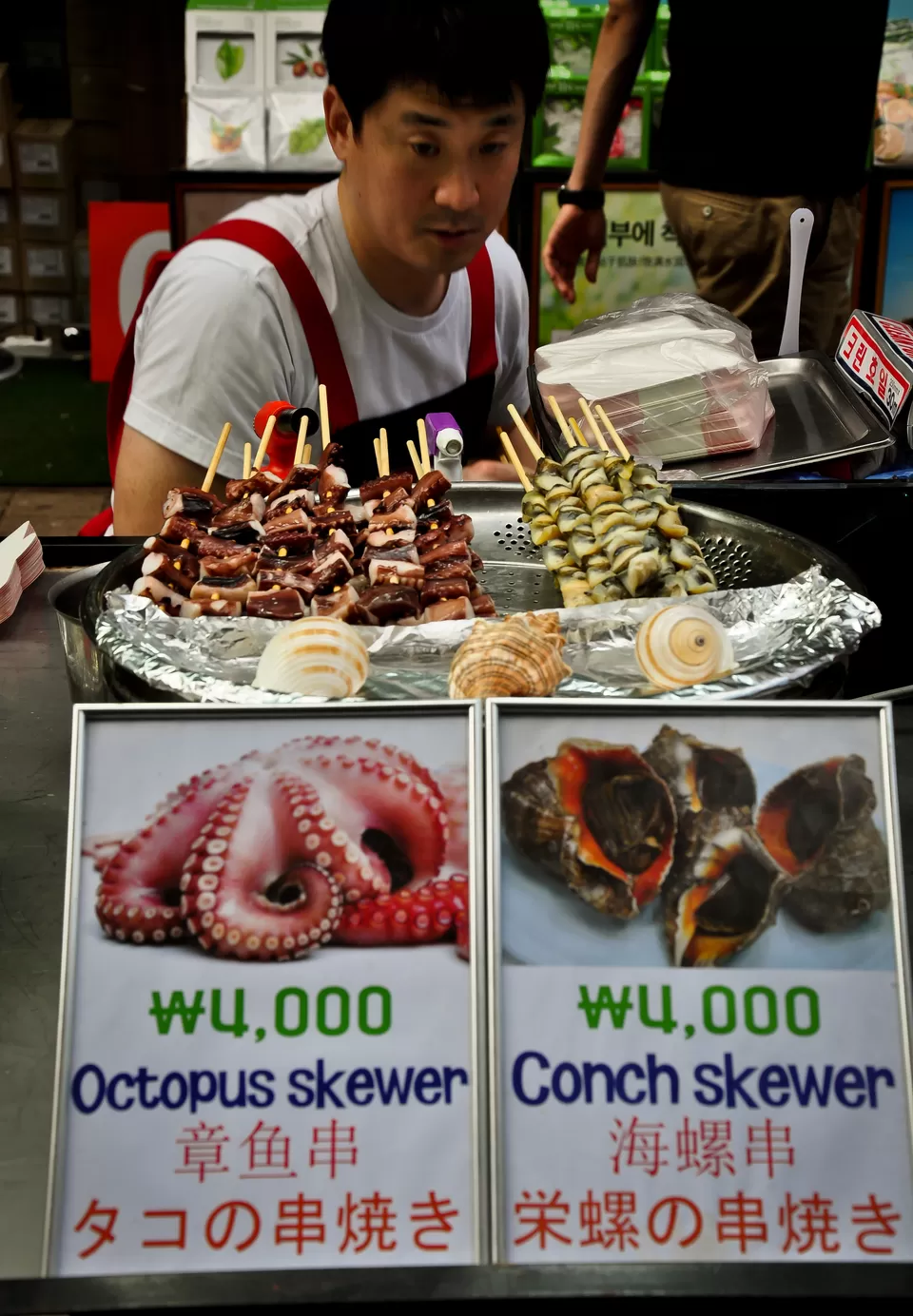 P.S. – Please carry cash as they do not accept credit or prepaid cards of any type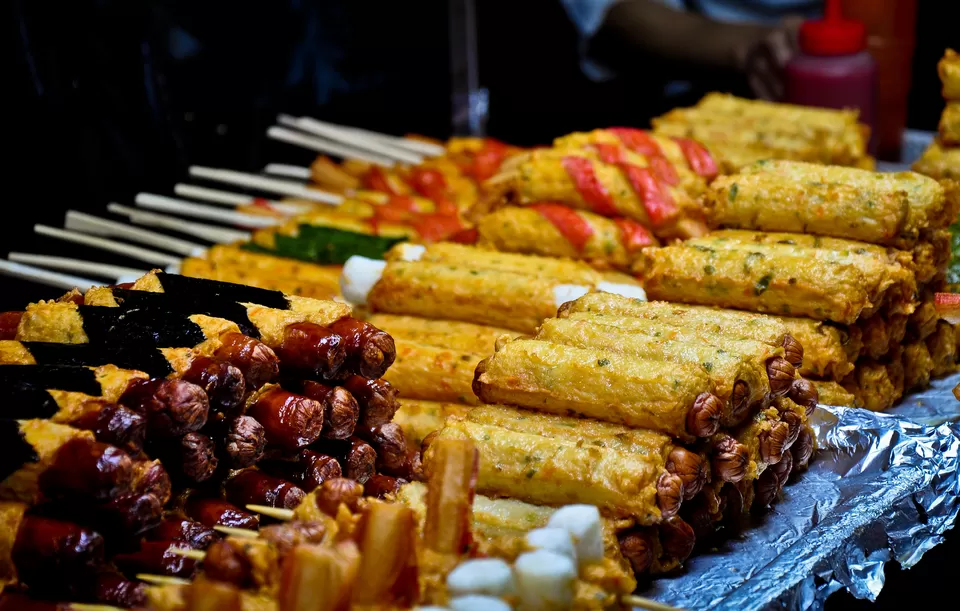 Must Have (Seoul)- ful Street Food
Here are the top must have items (although the list is is random order)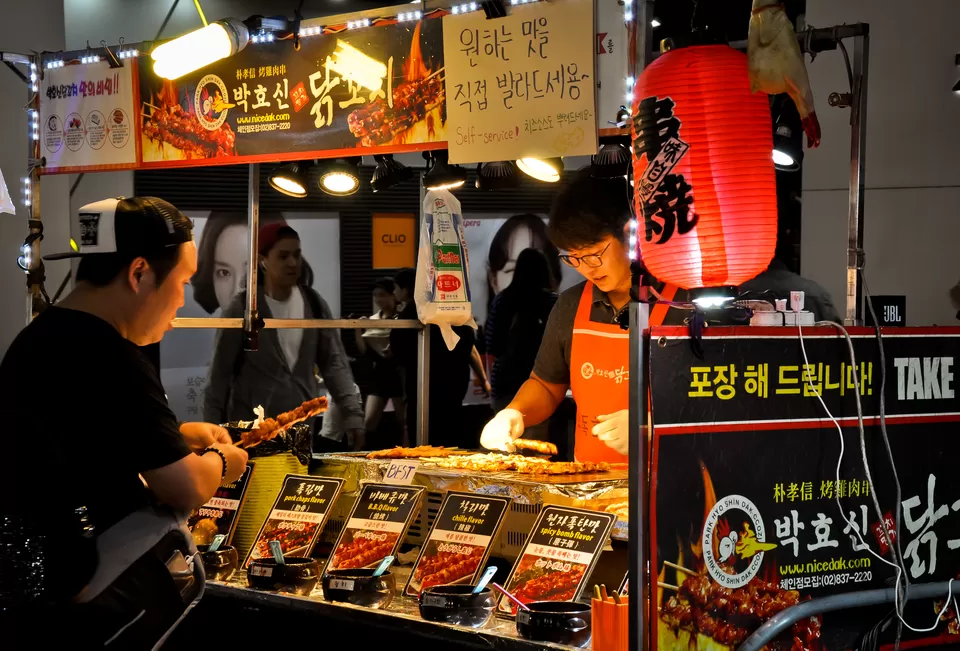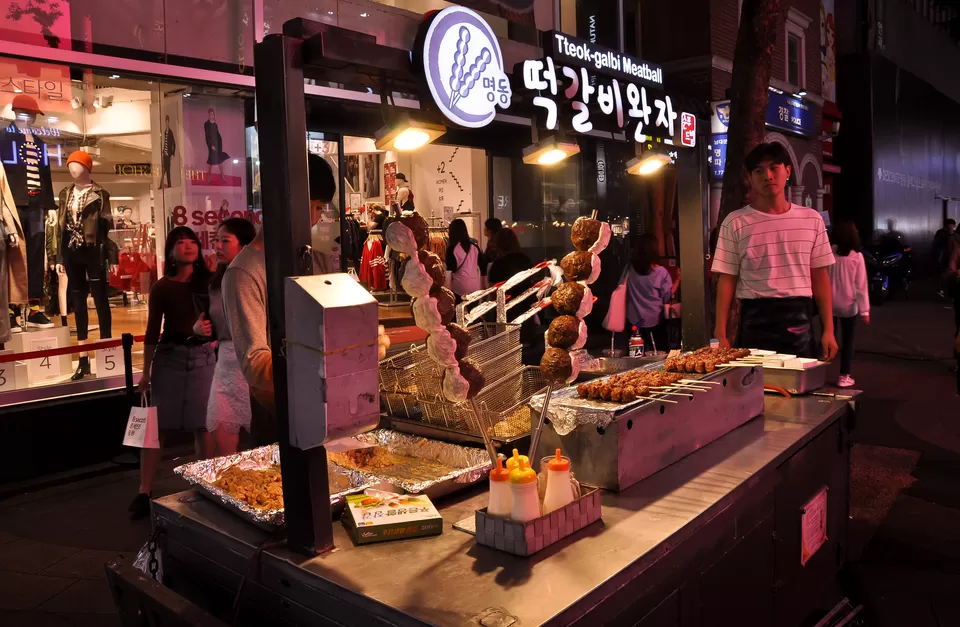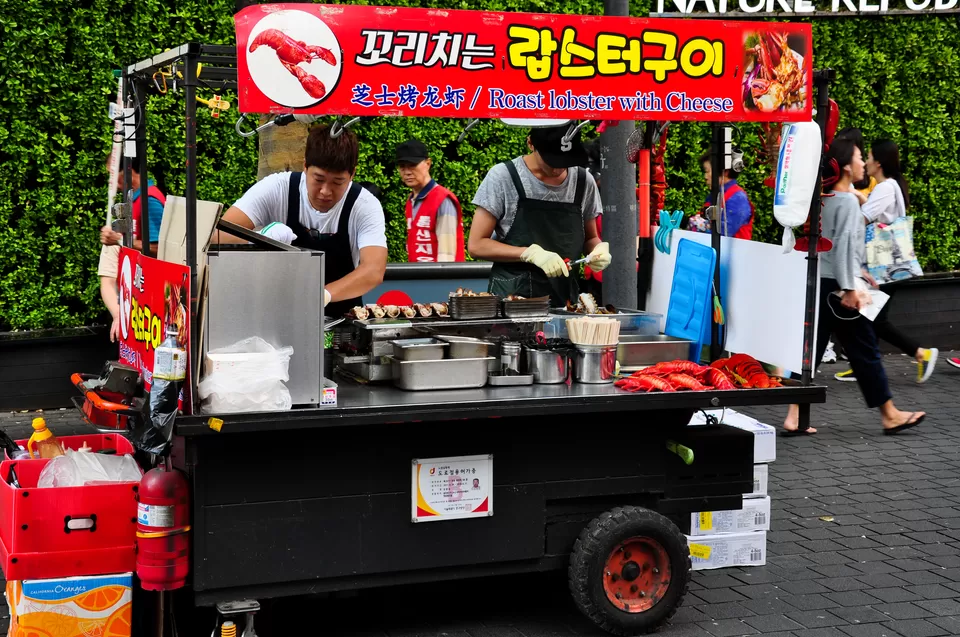 Korean Grilled Cheese Lobster
Street food goes upmarket with this dish…. A very very indulgent snack available for you to gorge on…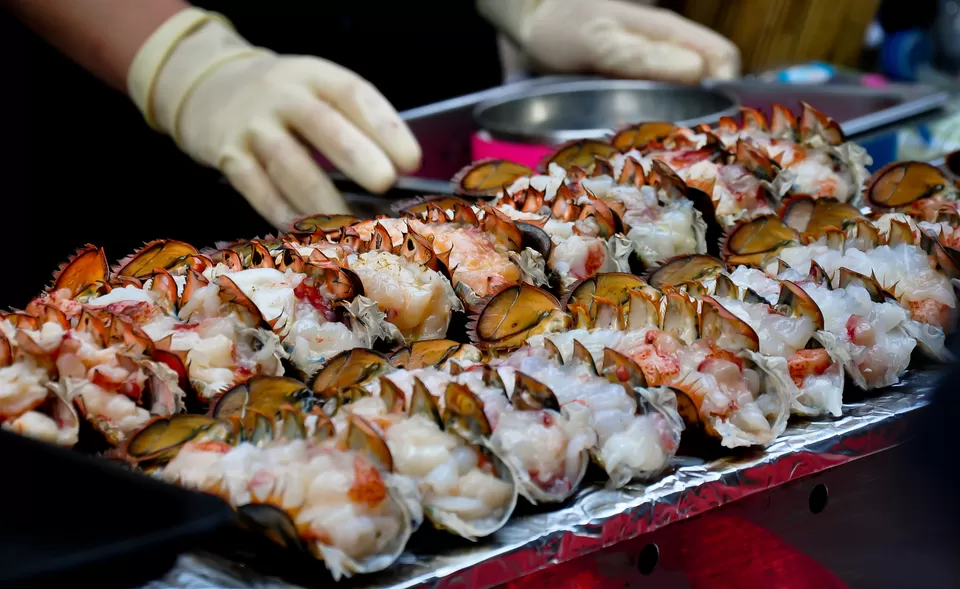 I do not even know how many of these I have gobbled up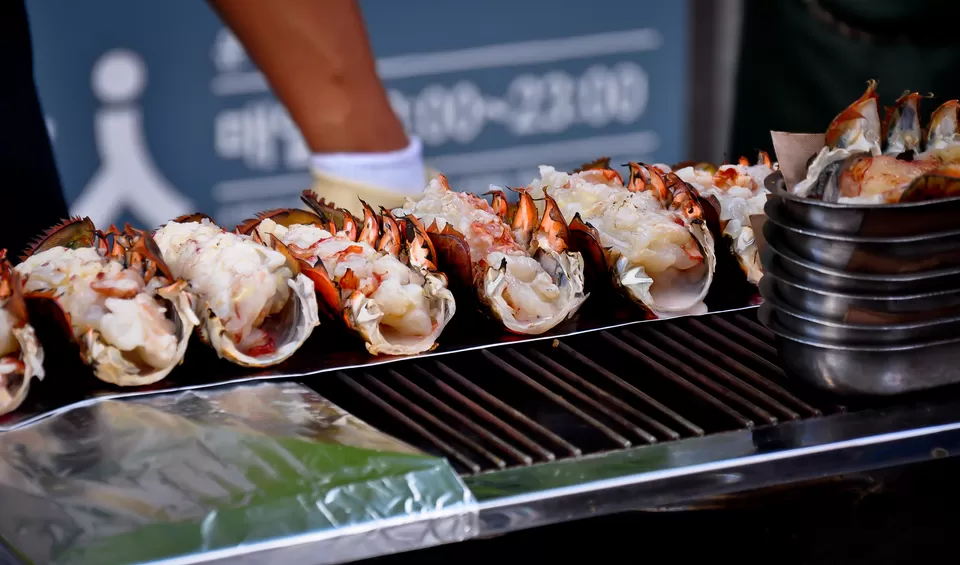 Gyeran-Bbang (Egg Bread)
One of my favourites… Little loaf of bread steamed with a whole egg inside, and they taste both sweet and fluffy.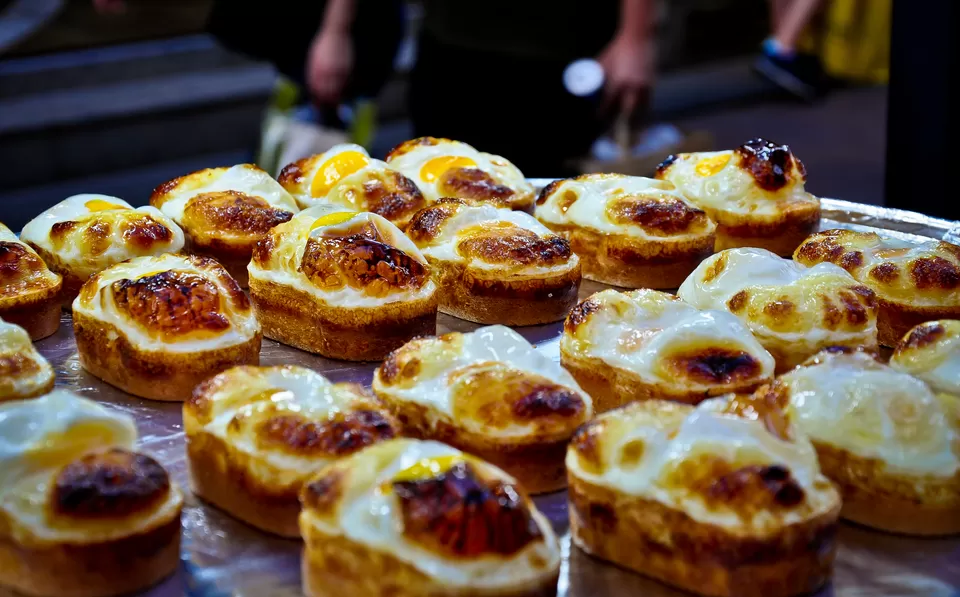 This can be used as an appetiser as well as a dessert.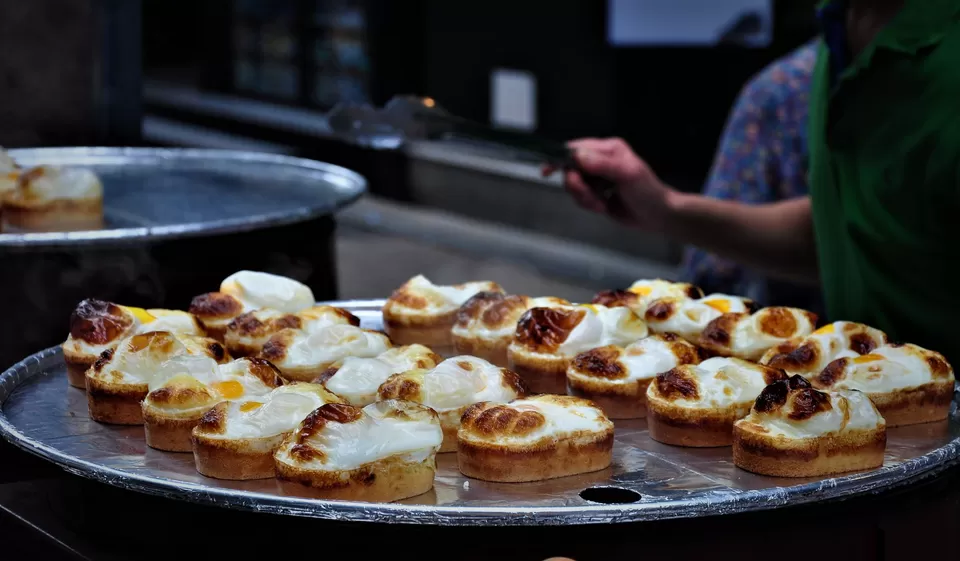 Tteok-bokki (Spicy Rice Cakes)
These cylinder-shaped rice cakes are cooked in gochujang – a sweet, spicy red pepper sauce. Served with either noodles or cheese, a portion of Tteok-bokki is surel to open up your taste buds.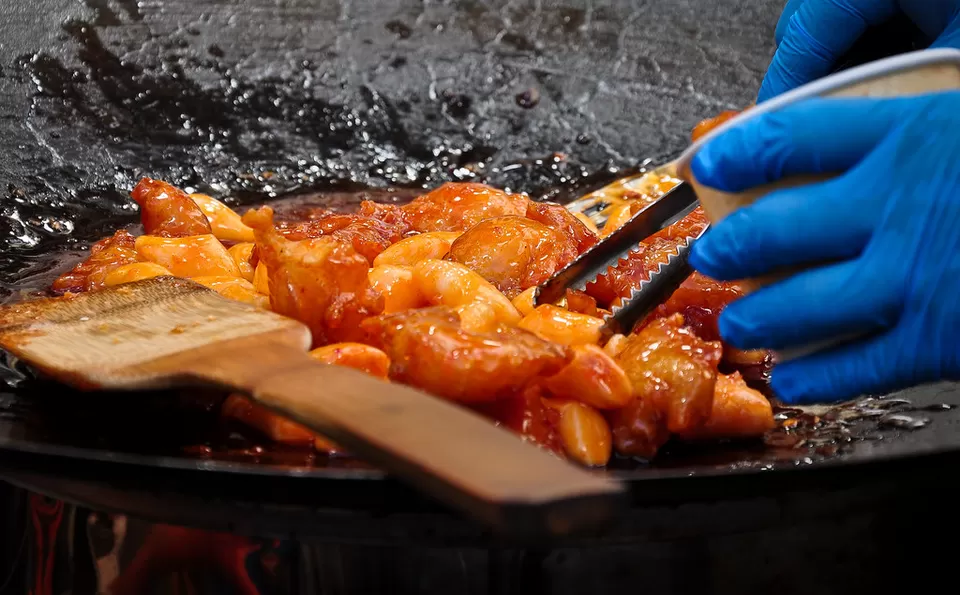 You are likely to find them in every alternate street food stall in Seoul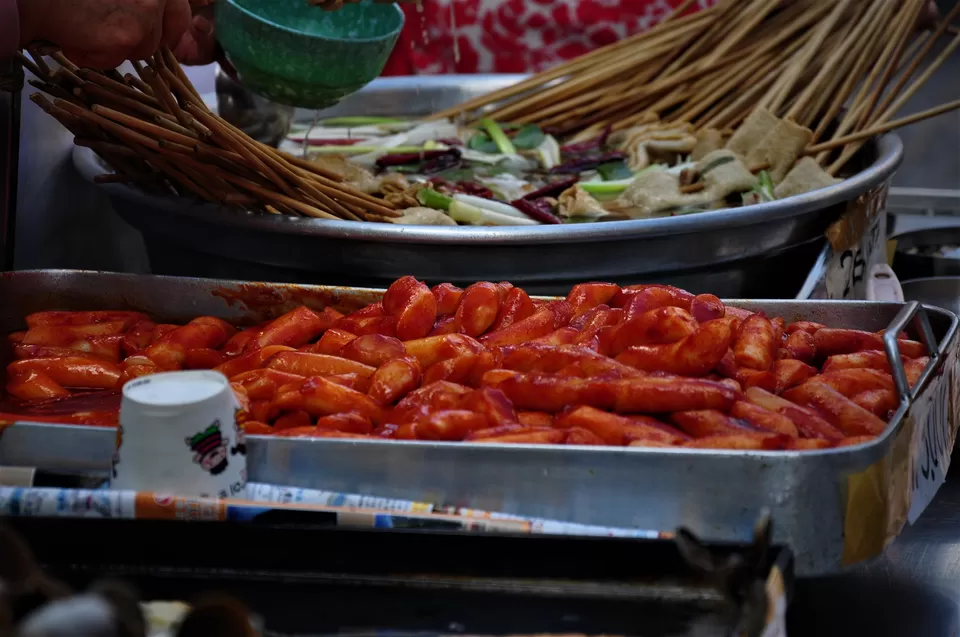 Yangnyeom Tongdak (Korean Fried Chicken) and Chicken Skewers
These are just heavenly ….. Double-deep fried chicken pieces, which are again tossed in sticky sauces in a perfect blend of sweet and spicy taste.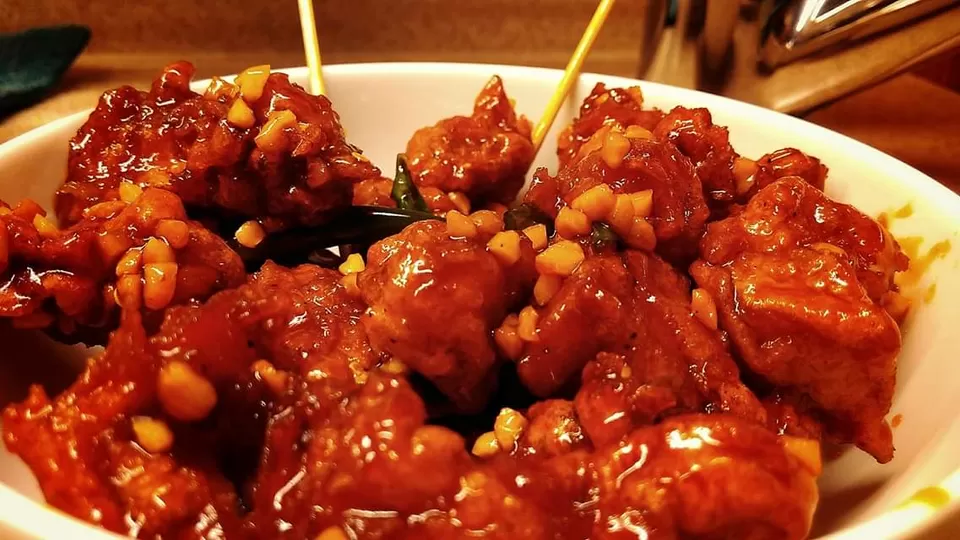 A trip to Myeong-dong Street food alley is not complete without a cup of the traditional Korean Fried Chicken
Tteokgalbi Meatballs
A classic Korean dish made from meat ribs.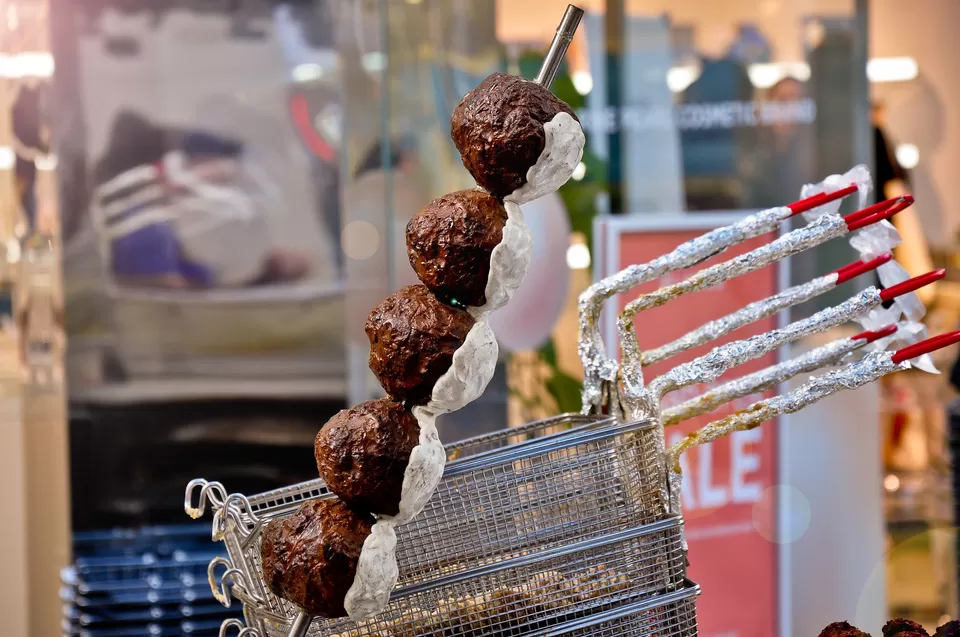 The meat is minced and pounded on the bone, marinated in a sweet savoury sauce. It is then rolled into balls then deep-fried.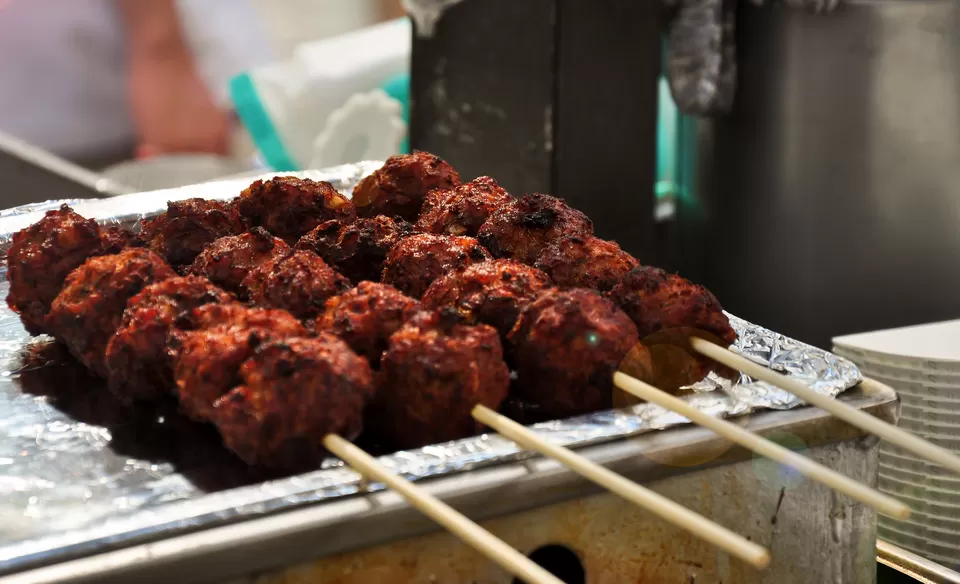 A Few other lip-smacking dishes available for you to gorge on.. take a look at the below pictures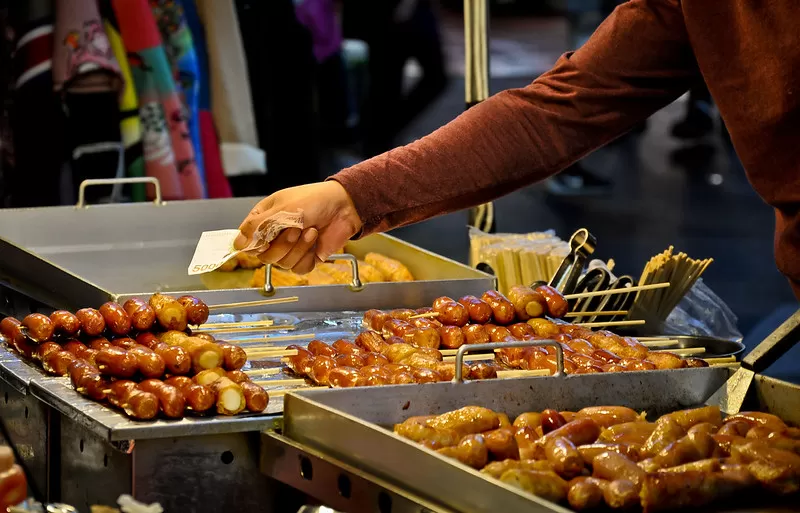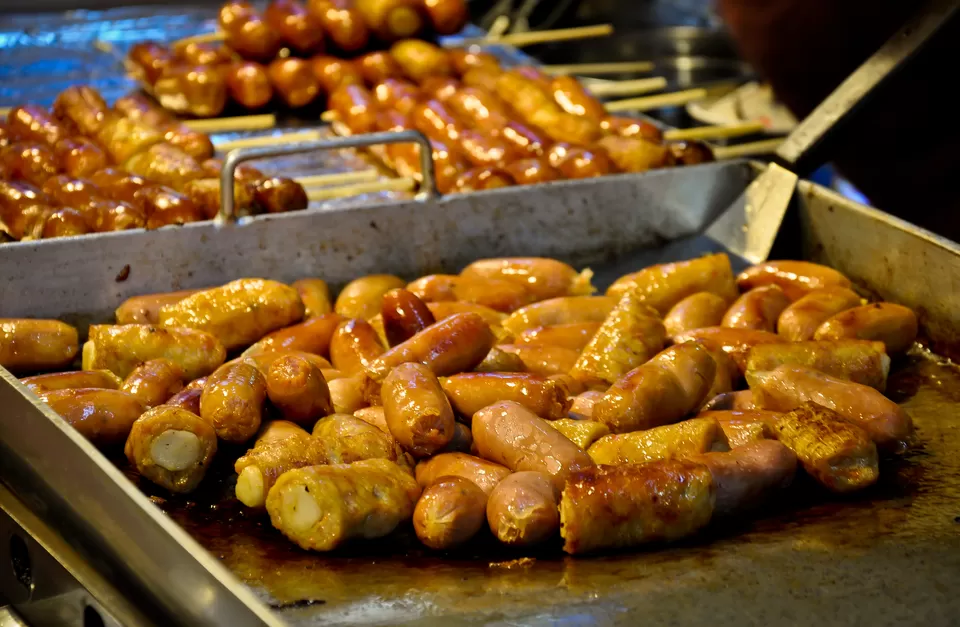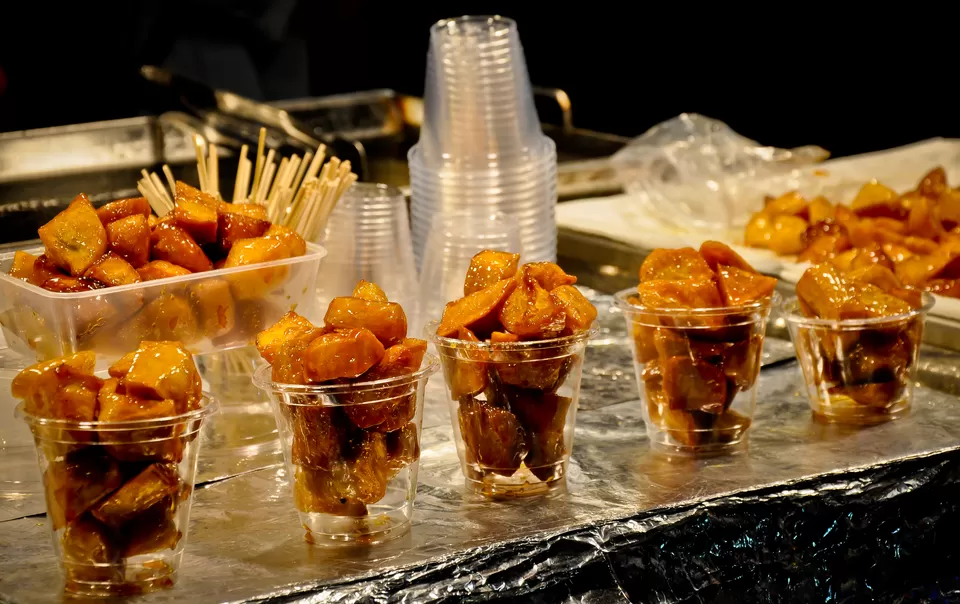 There are even lip-smacking desserts which are available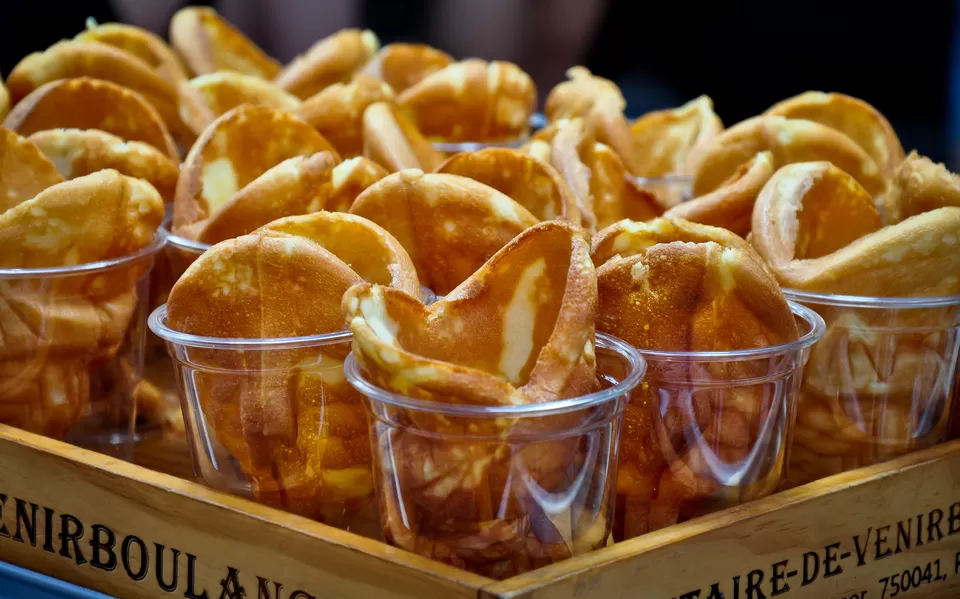 You can find a variety of sea food available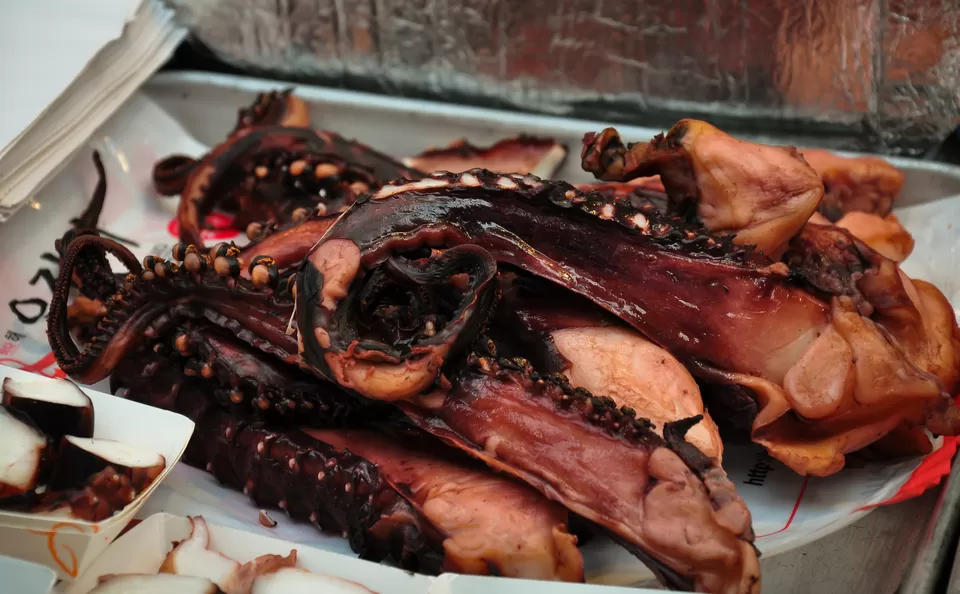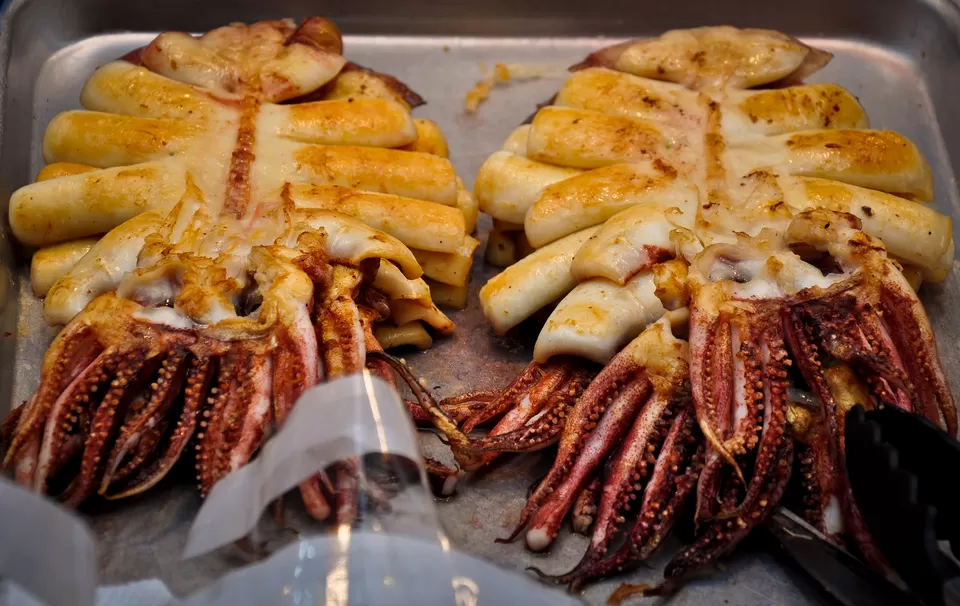 Truly , a visit to Myeong-dong street food market is a must for any street food lover!
For more such travel stories, please visit my Travel Blog here (please do not forget to like/subscribe for regular updates and interesting travel stories)