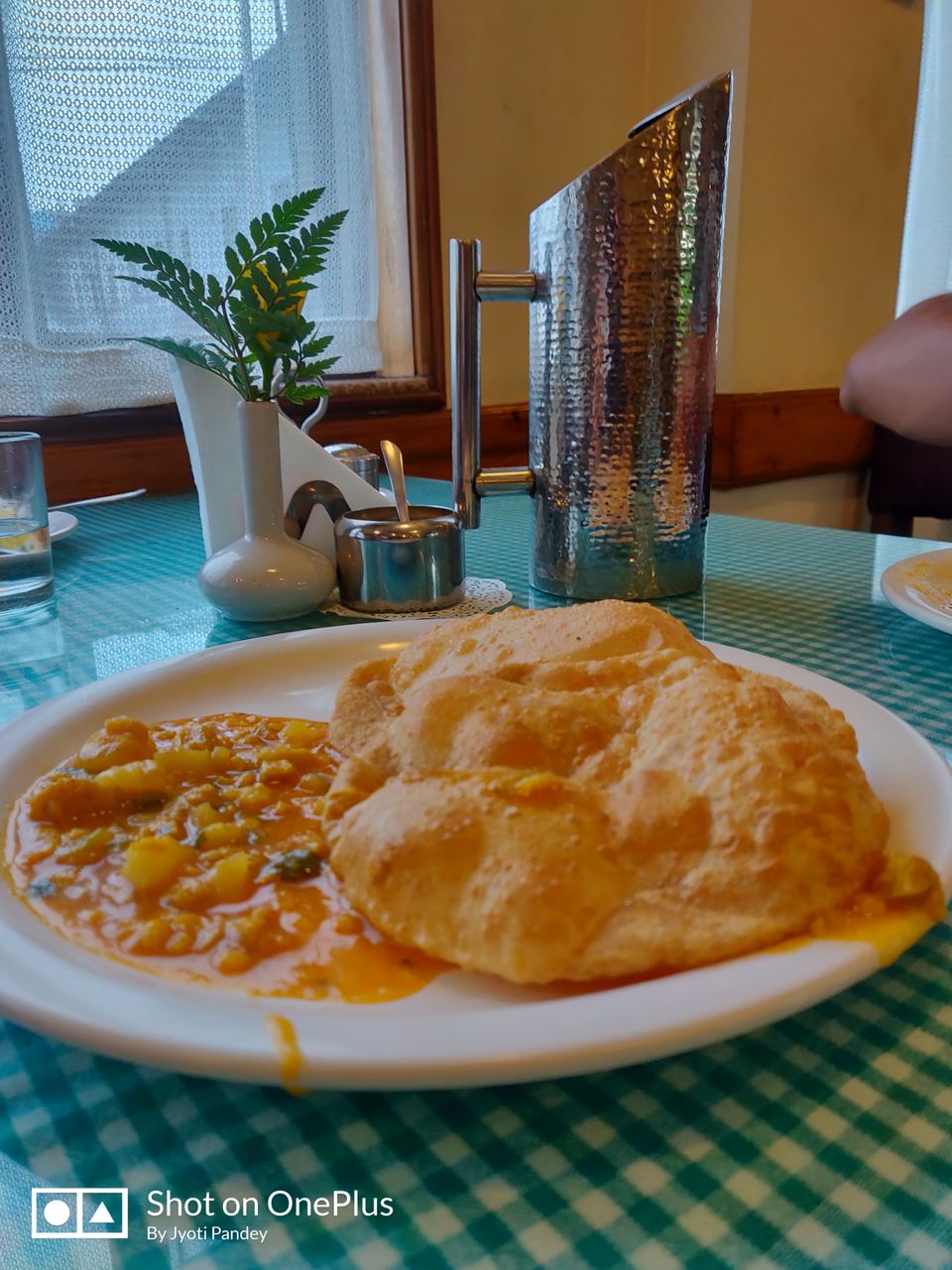 This restaurant is on the way to Guwahati to Shillong. It's beautifully decorated by plants and surrounded by mountains.It's a vegetarian restaurant, it has South Indian, North Indian & Chinese cuisine. We ordered Mushroom Manchow soup, Brown Garlic Nan & Achari aloo. The soup was perfect for the misty cold weather.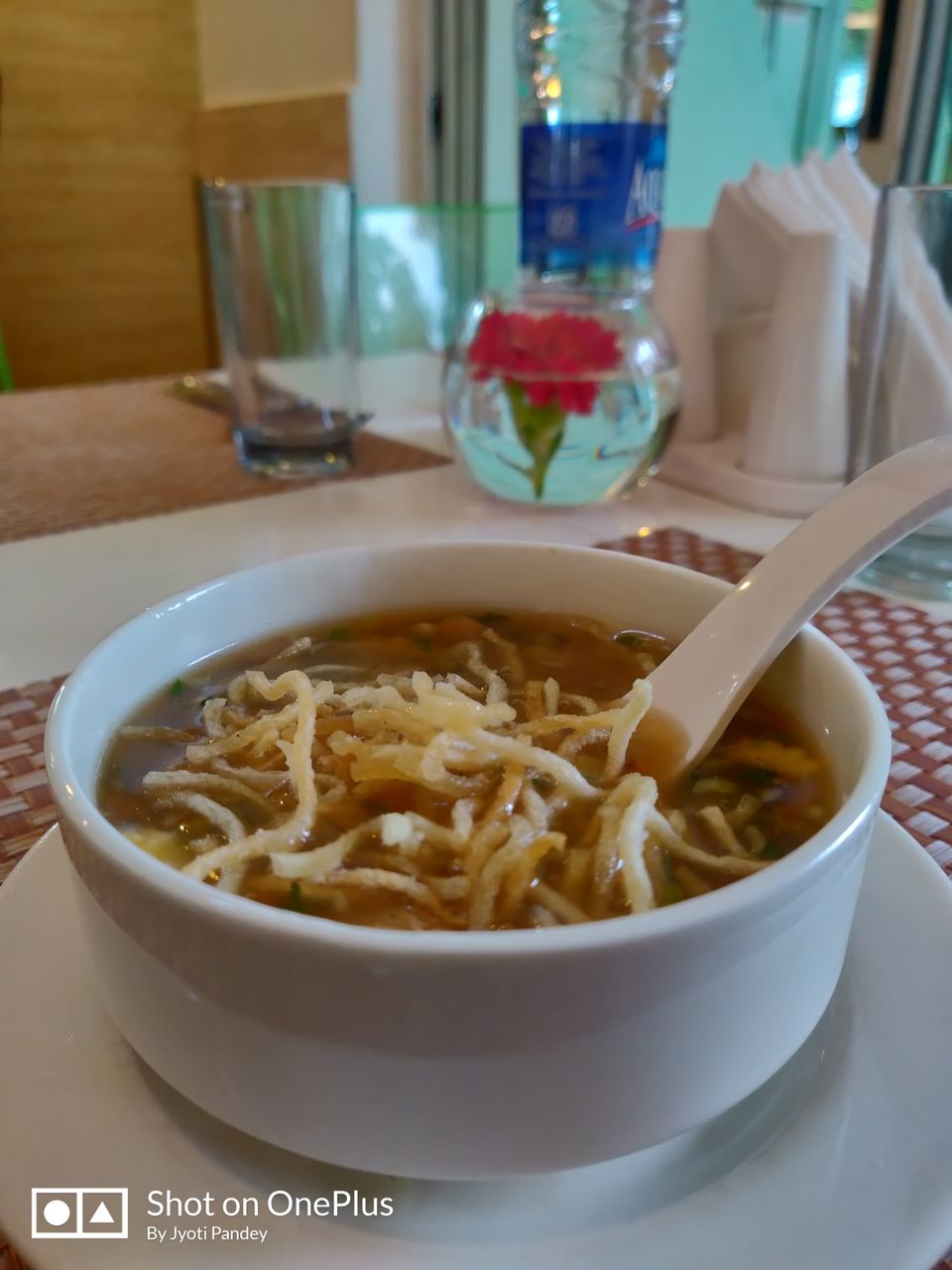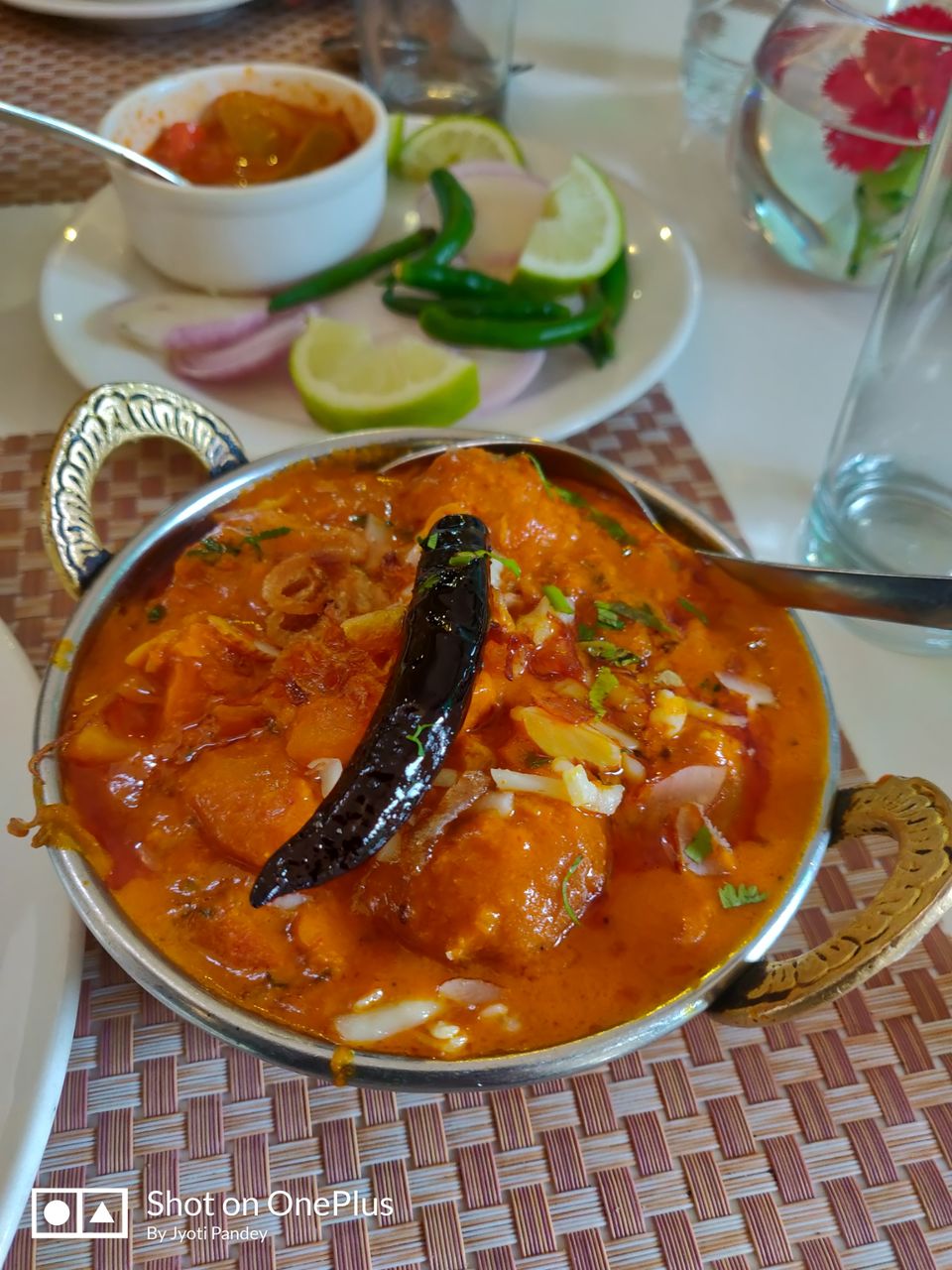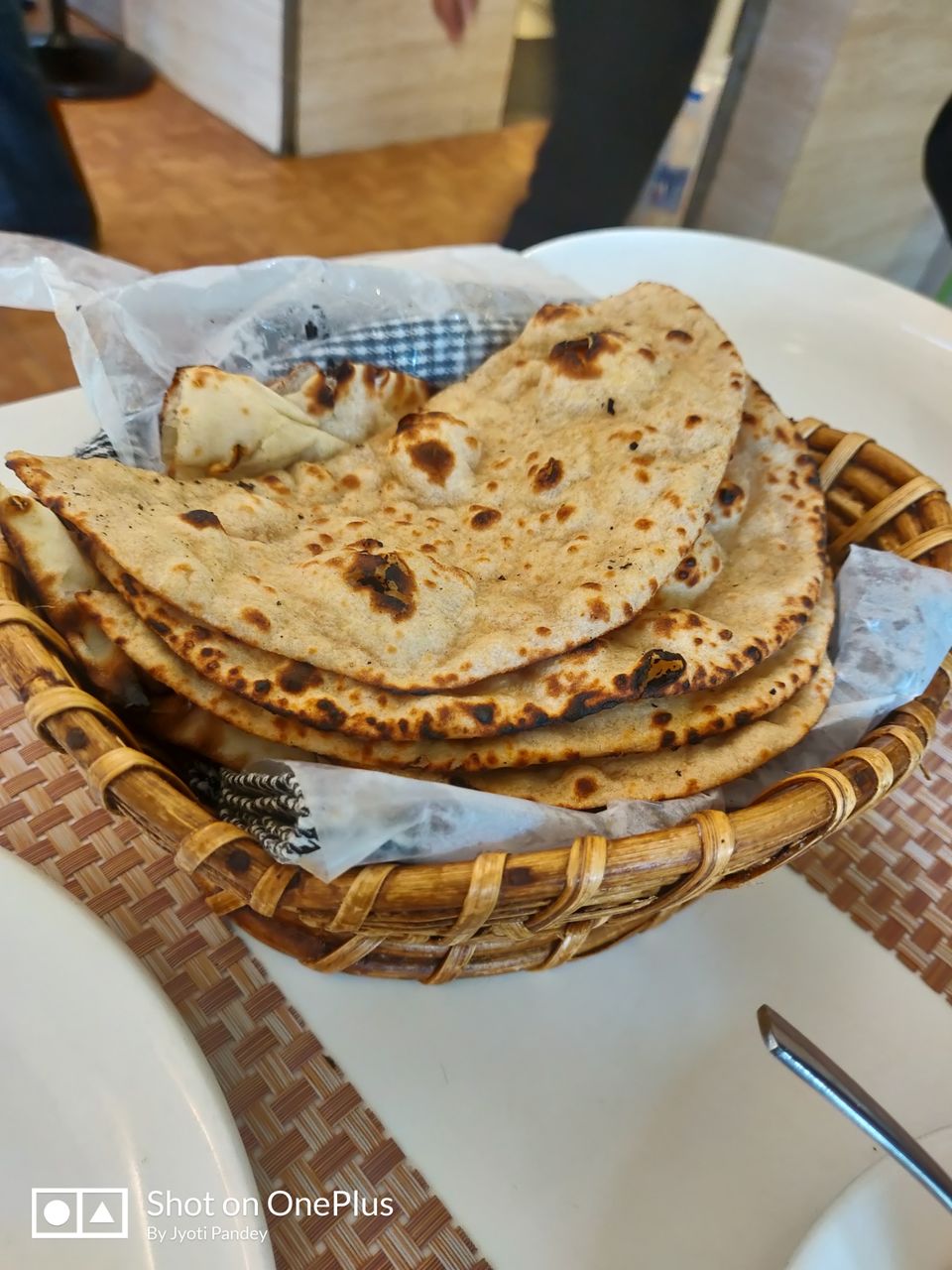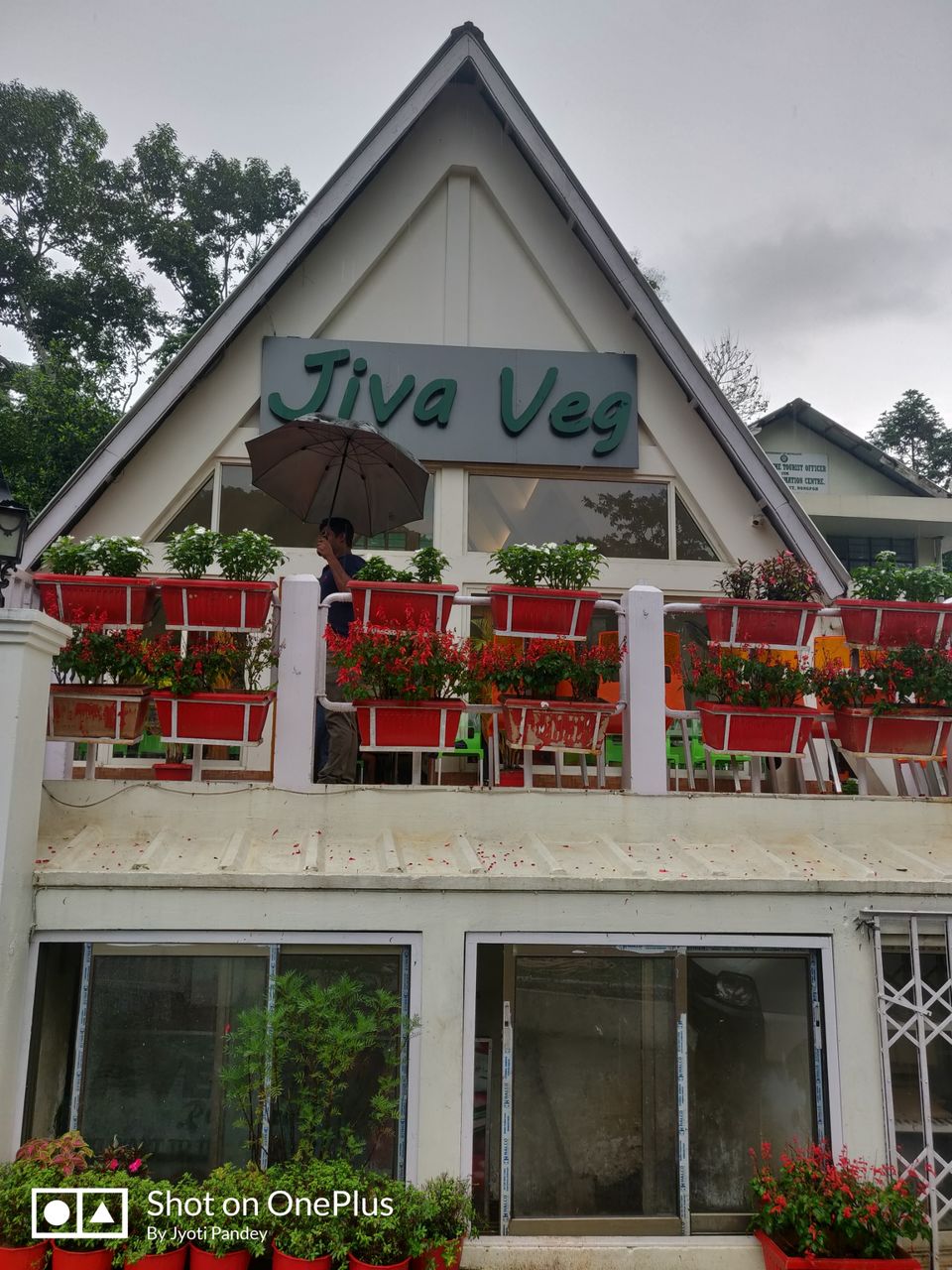 While roaming in the street of police bazaar, we found this place which serves crispy jalebis. If also offers lots of Bengali sweets , chats, chole bhature and snacks item. Jalebis are must try at this place.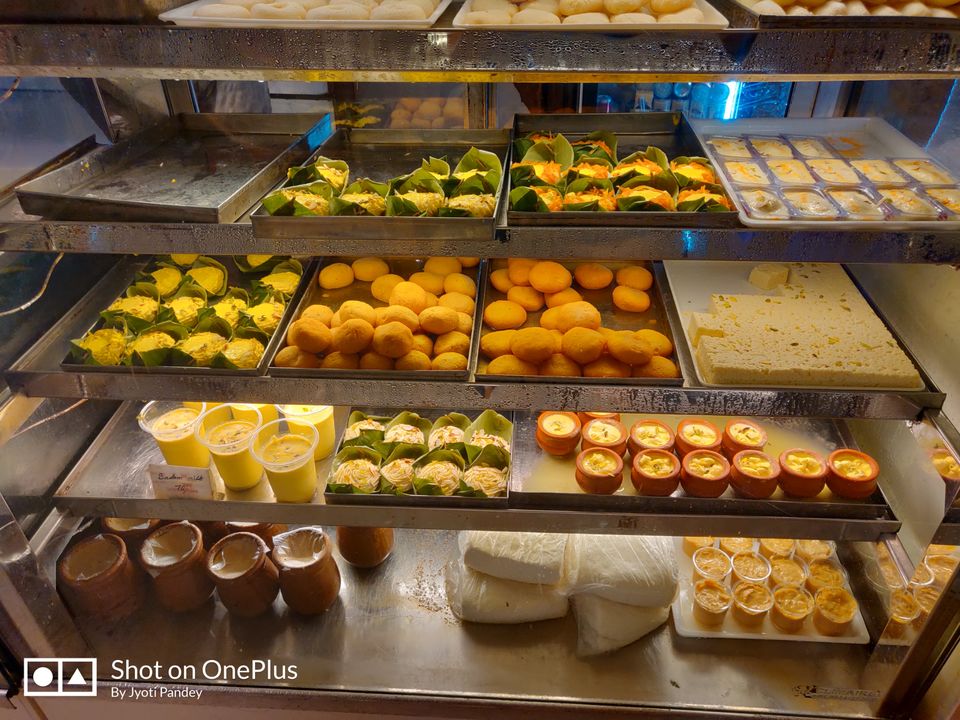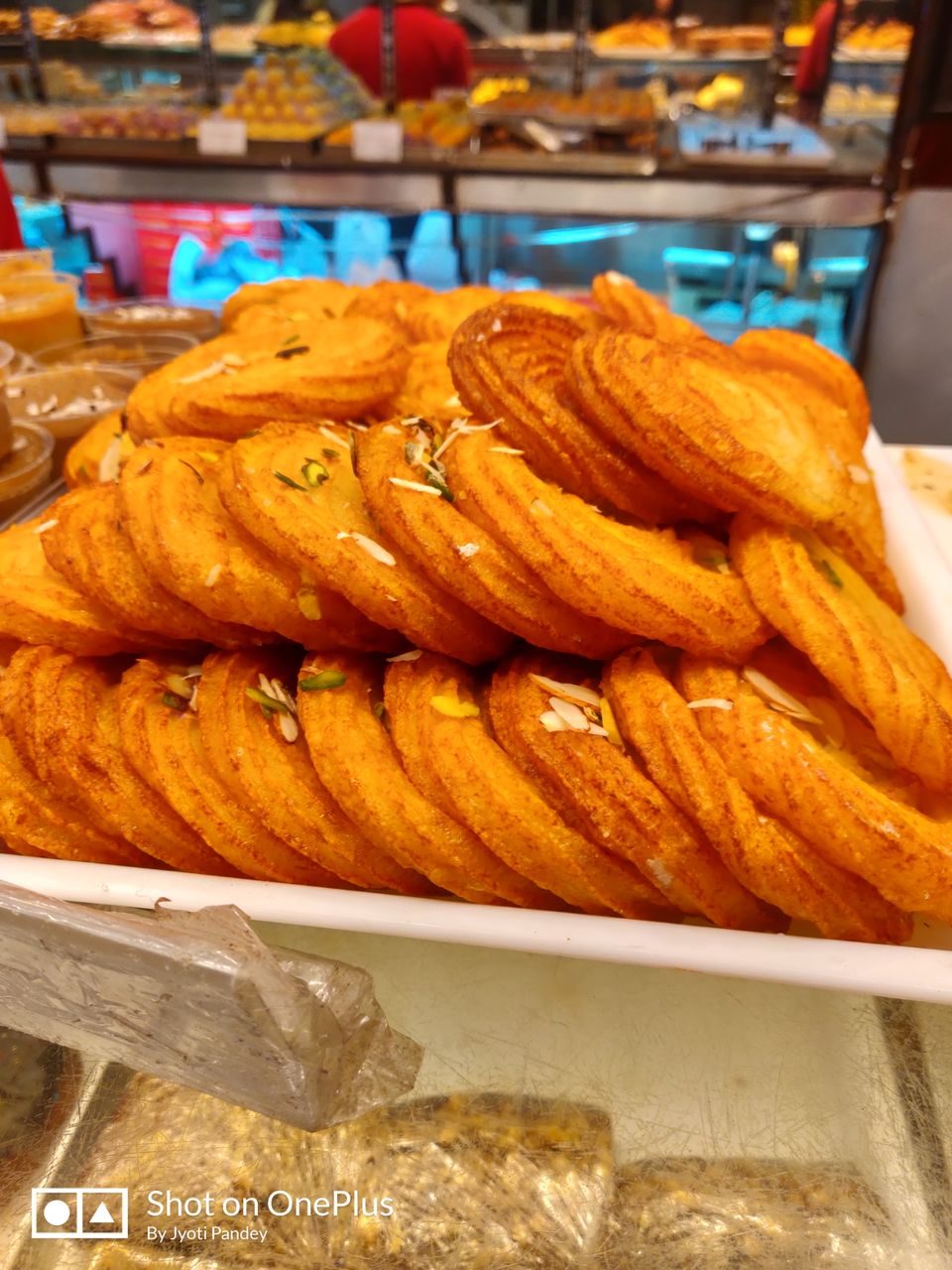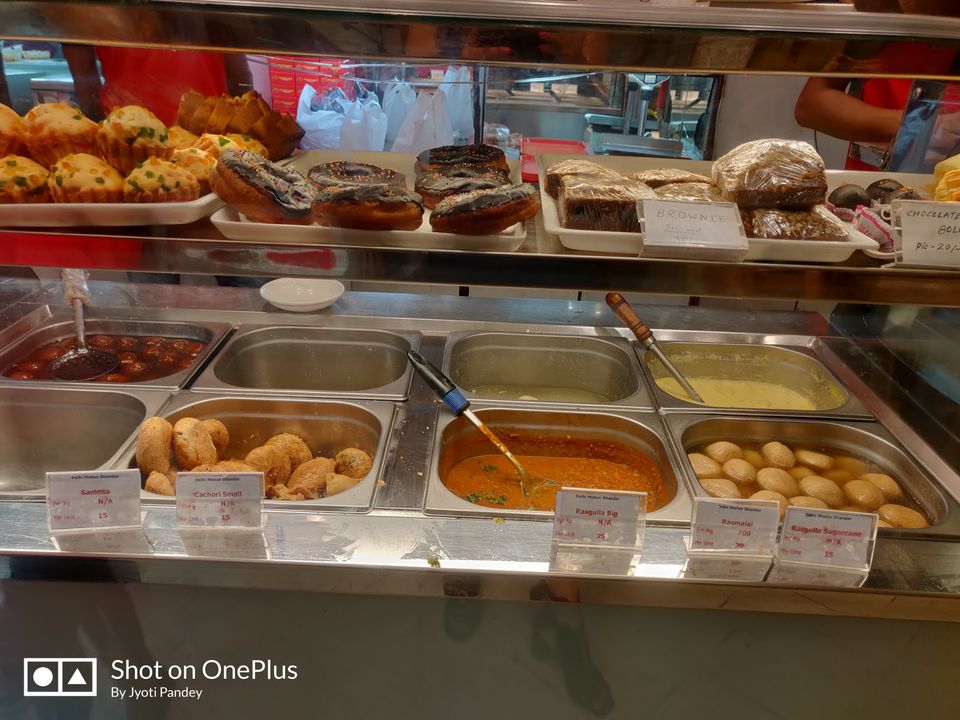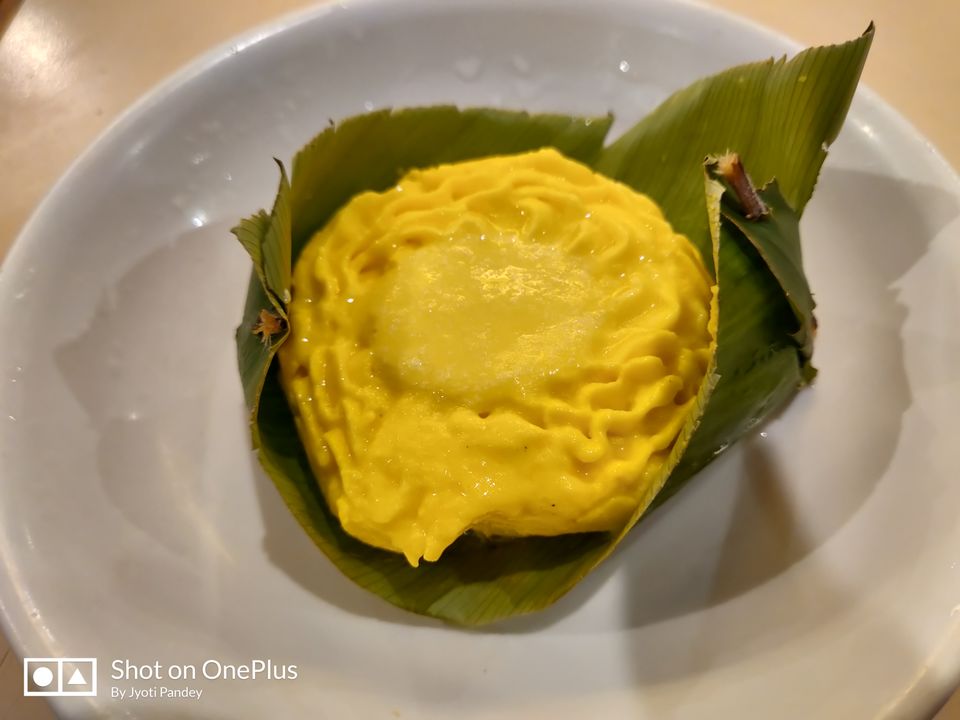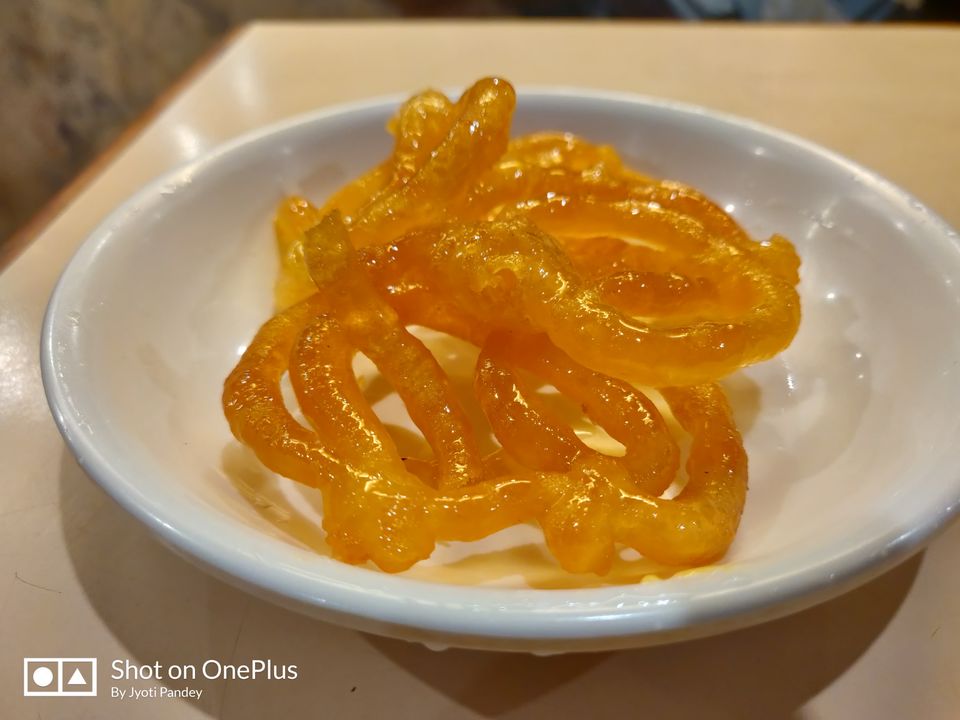 Police Bazar street food offers a lot of options like panipuri, Momos, aloo muri grilled chicken and pork, Rice & pork gravy etc. It also has vegetables and fruit market. We tried grilled chicken, aloo muri and plum.
If you are visiting this place must try local fruits and momos.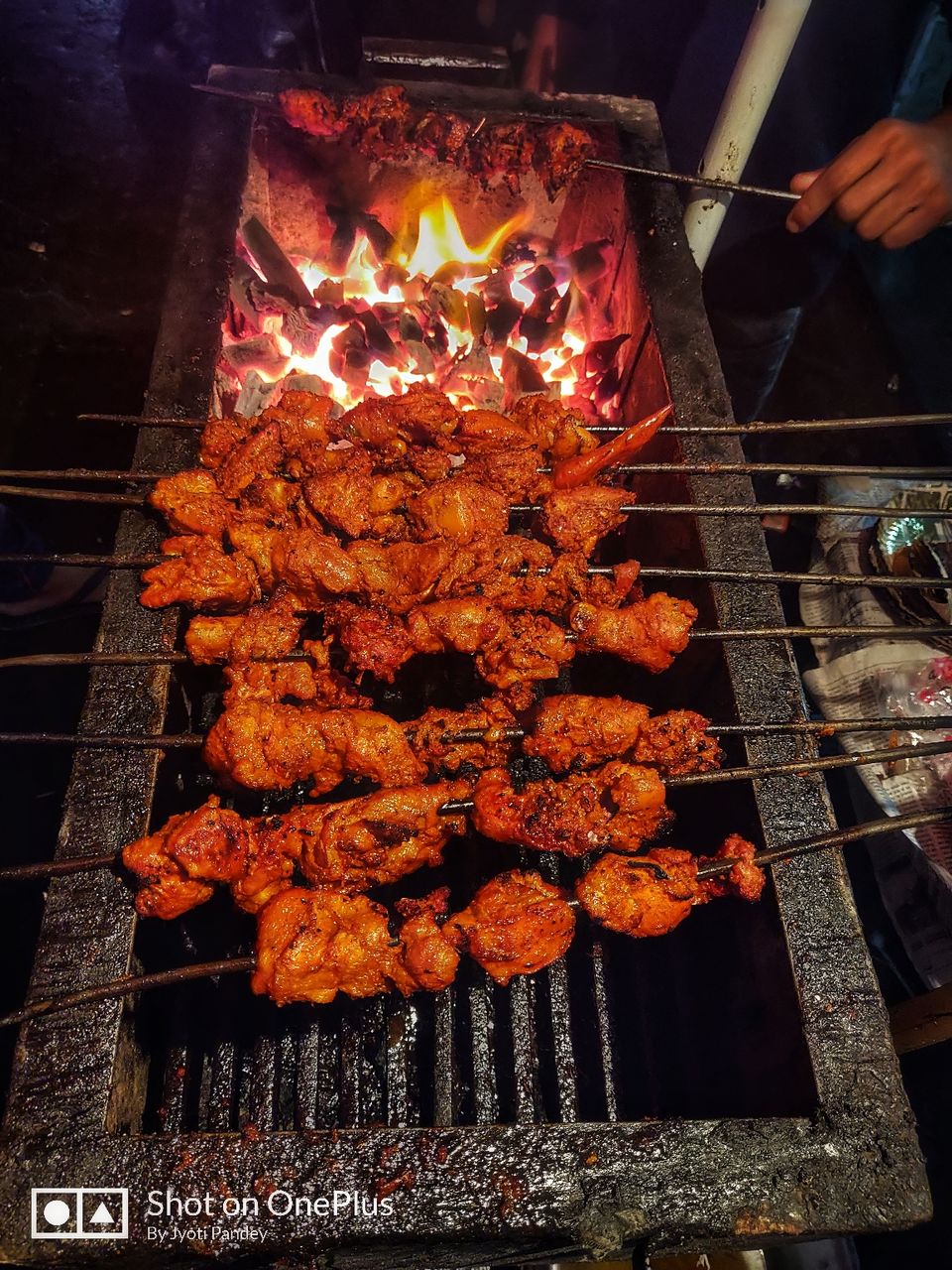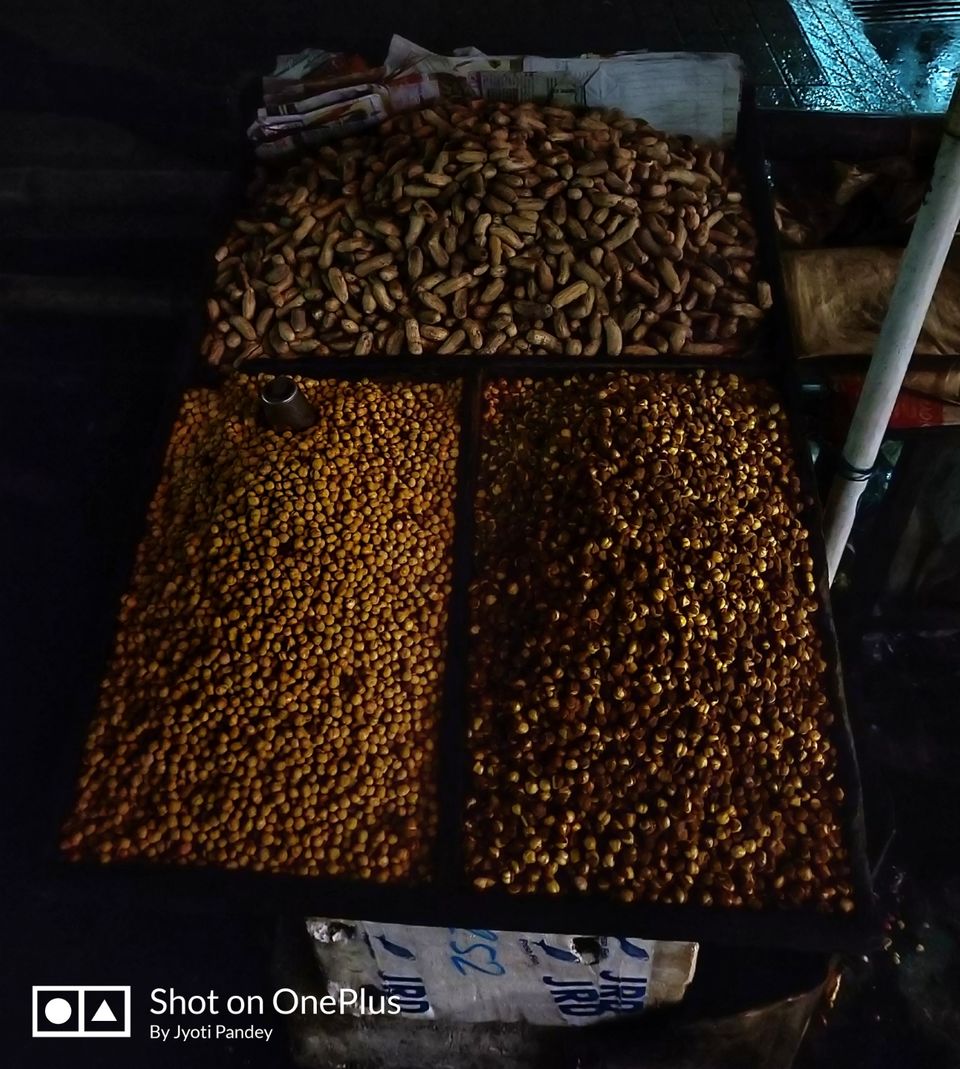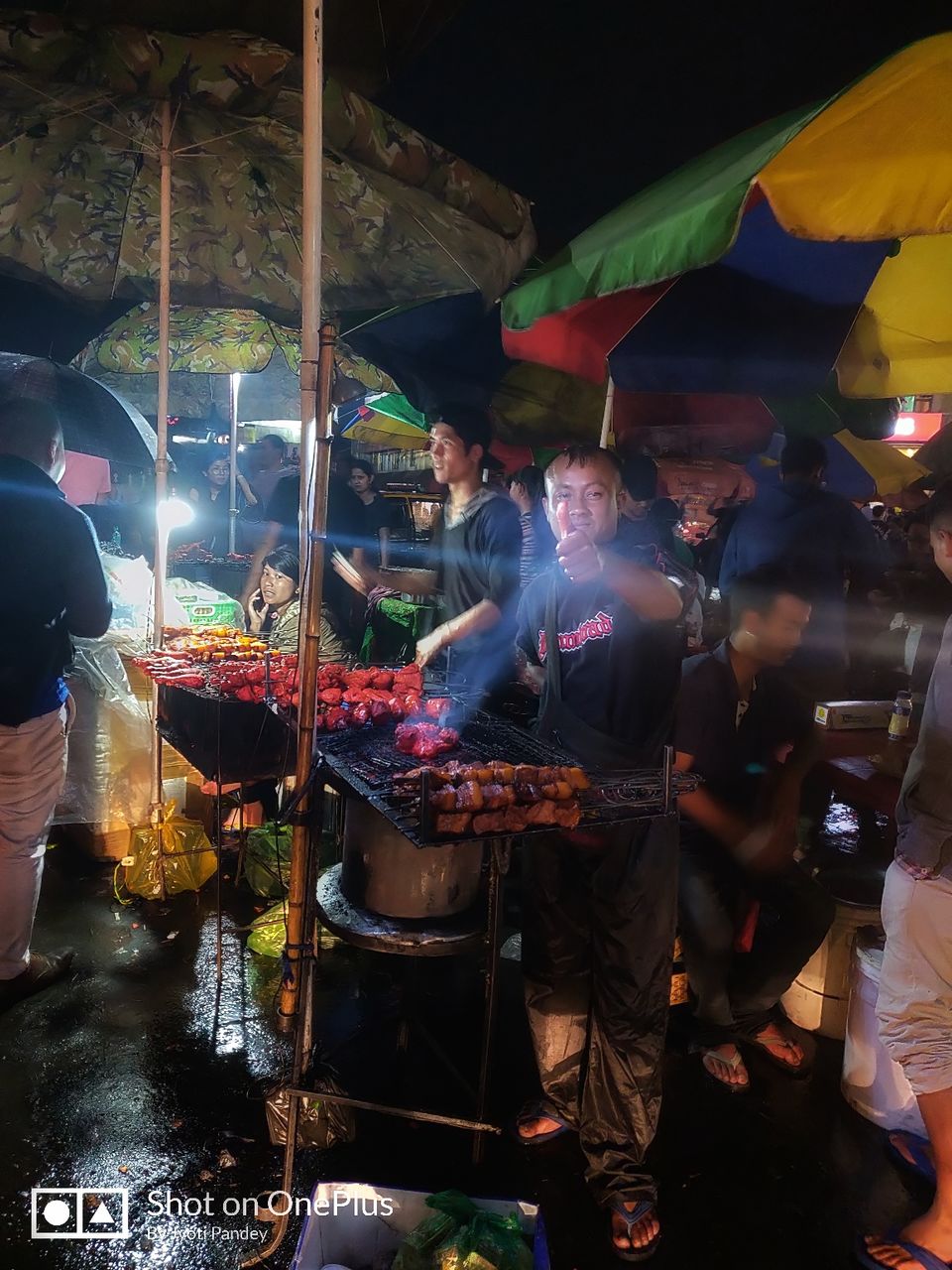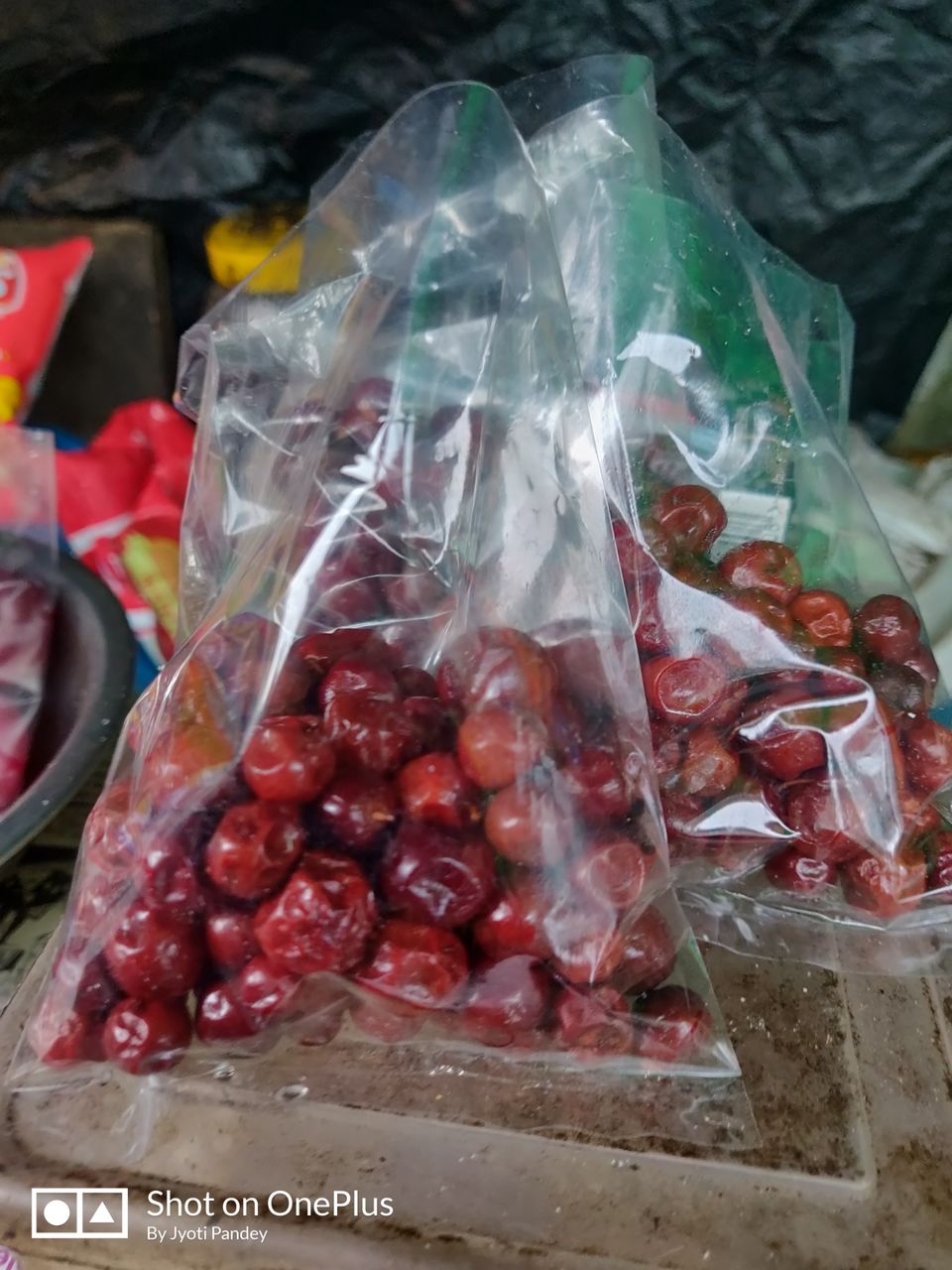 We opted this place as this was walkable to our hotel & opened till 11:30. It has beautiful ambience and delicious food options.It offers the best view of police bazaar.As we had filled our stomach with street food , we ordered only Drumstick chicken.
It was yummy.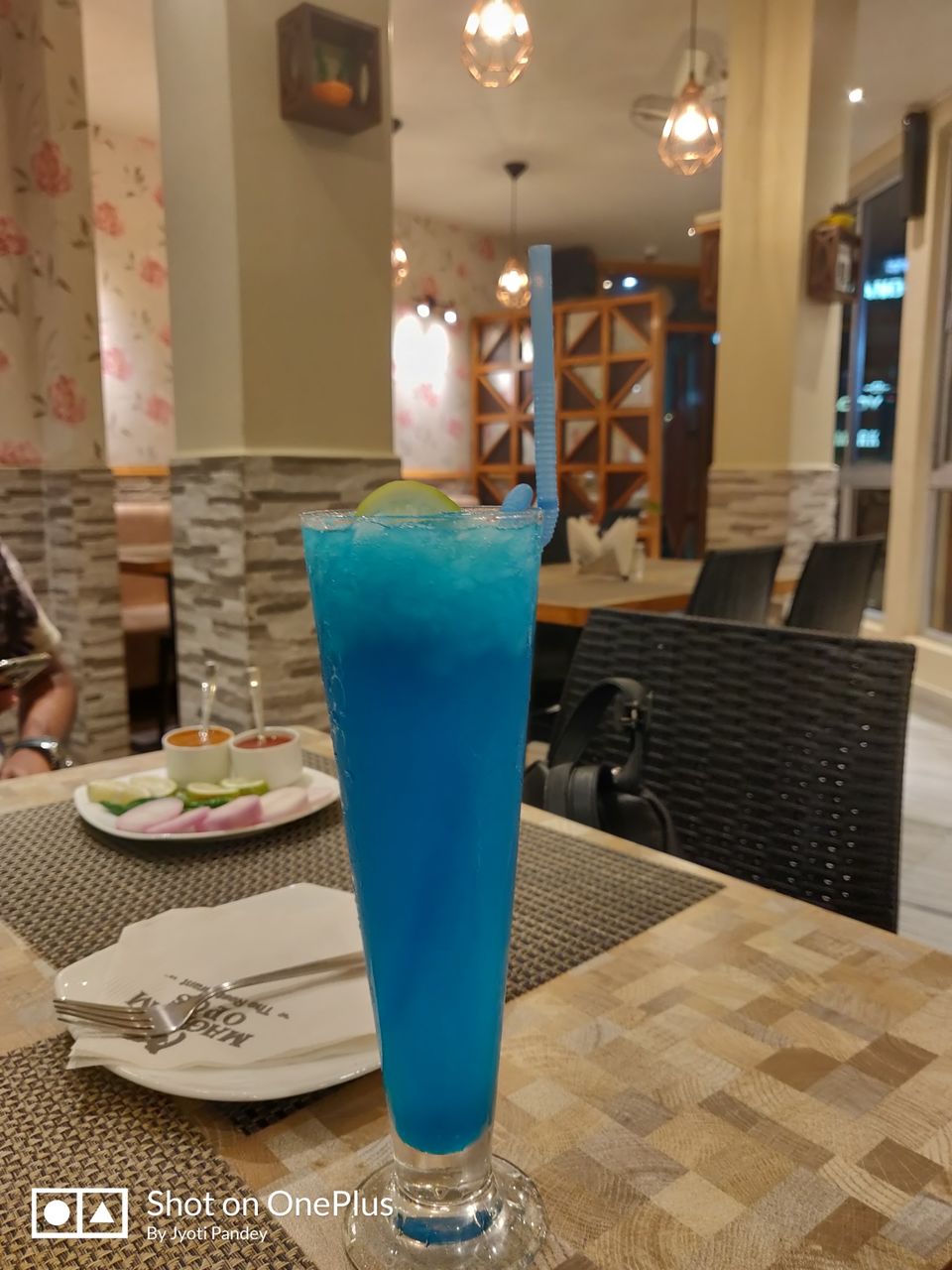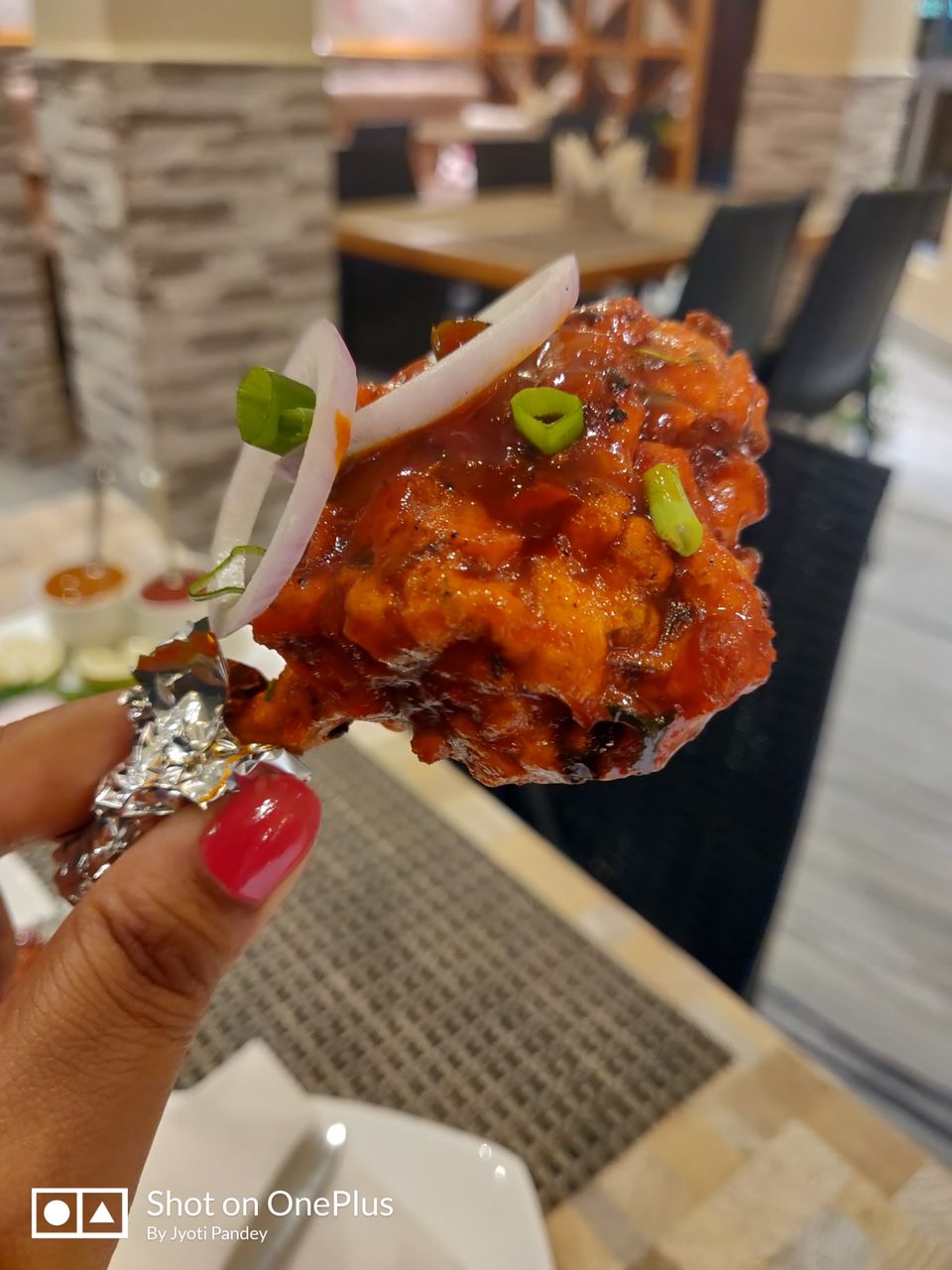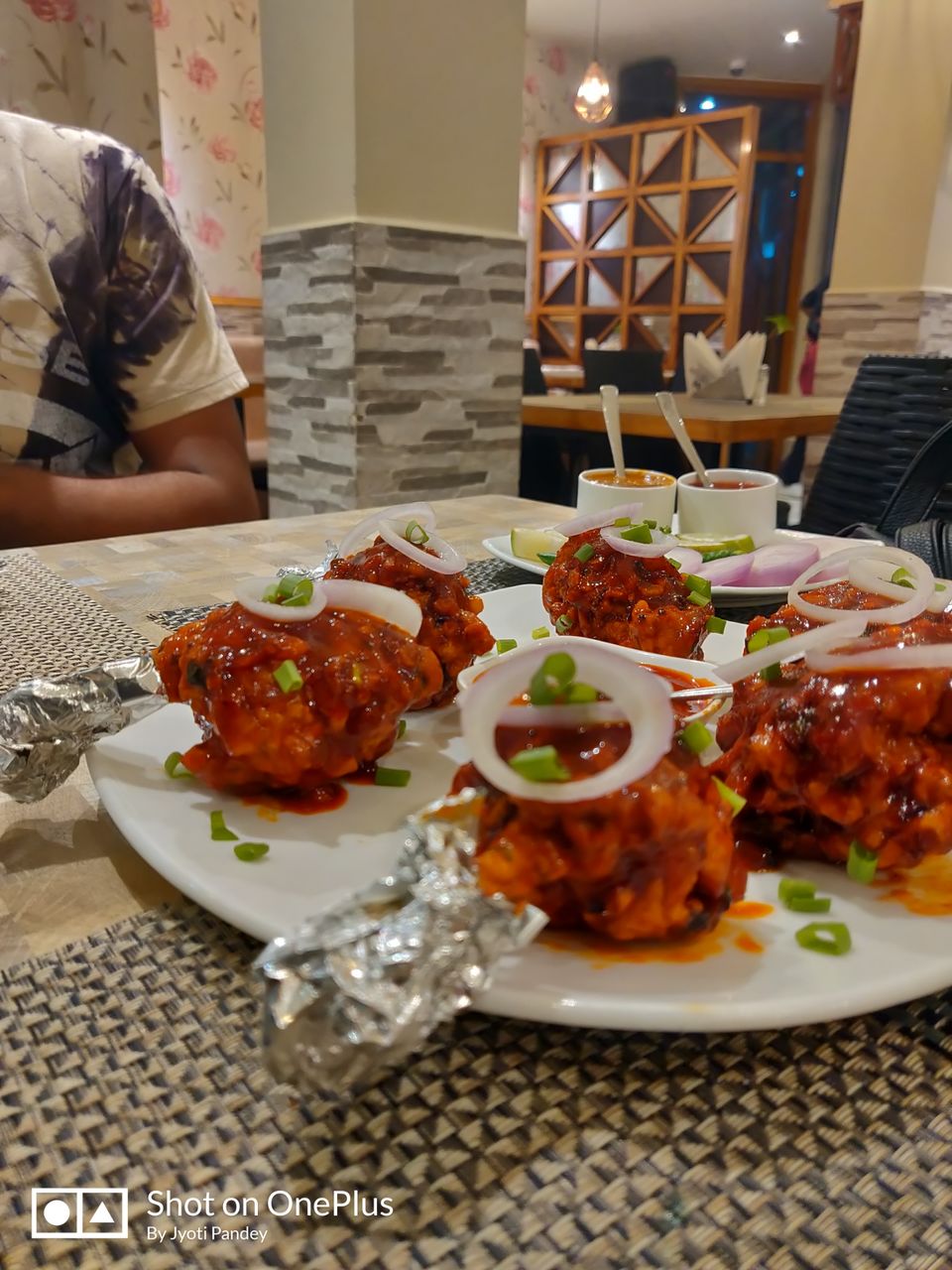 After a mesmerizing eye treat at Arwah cave tracking, it was time to feed our hungry stomach. We spotted Orange Roots, it offers vegetarian & Jain thali and variety of Dosas.You will get unlimited thali in 250 Rupees. Here all the staff are ladies, who will serve you food with pretty smile. If you liked the food, Ring the bell????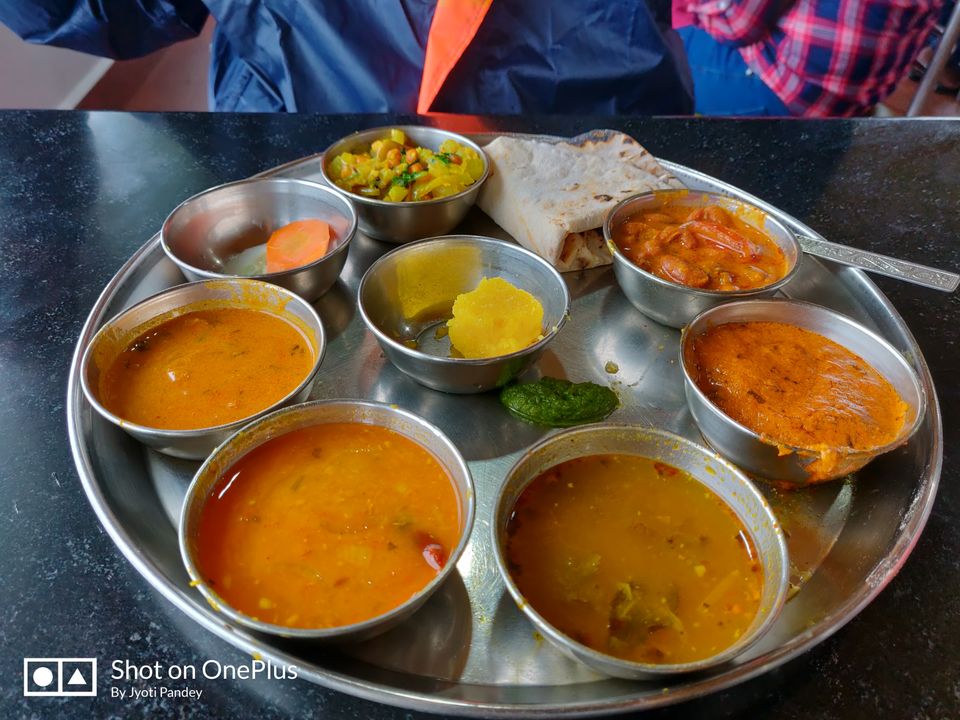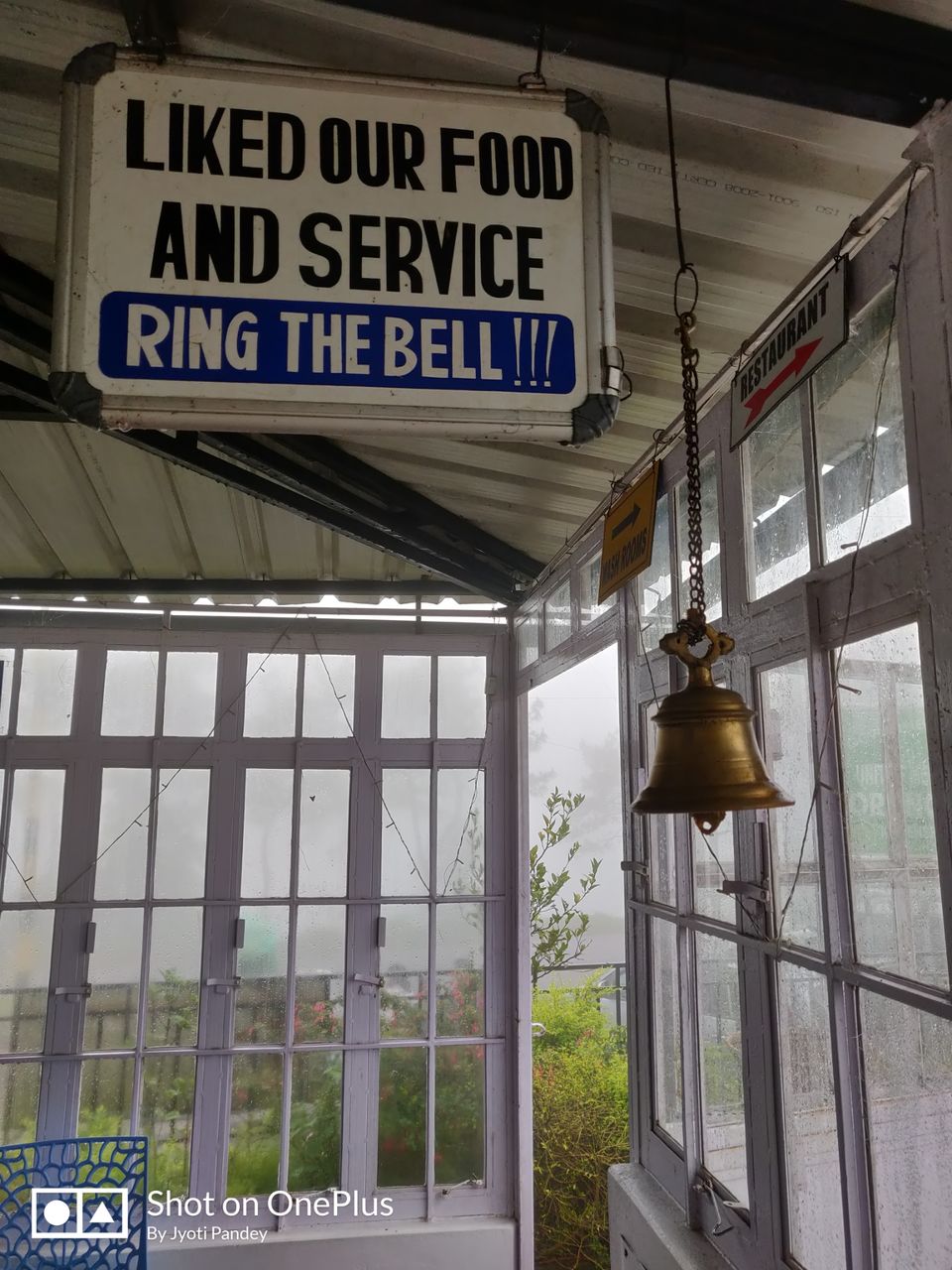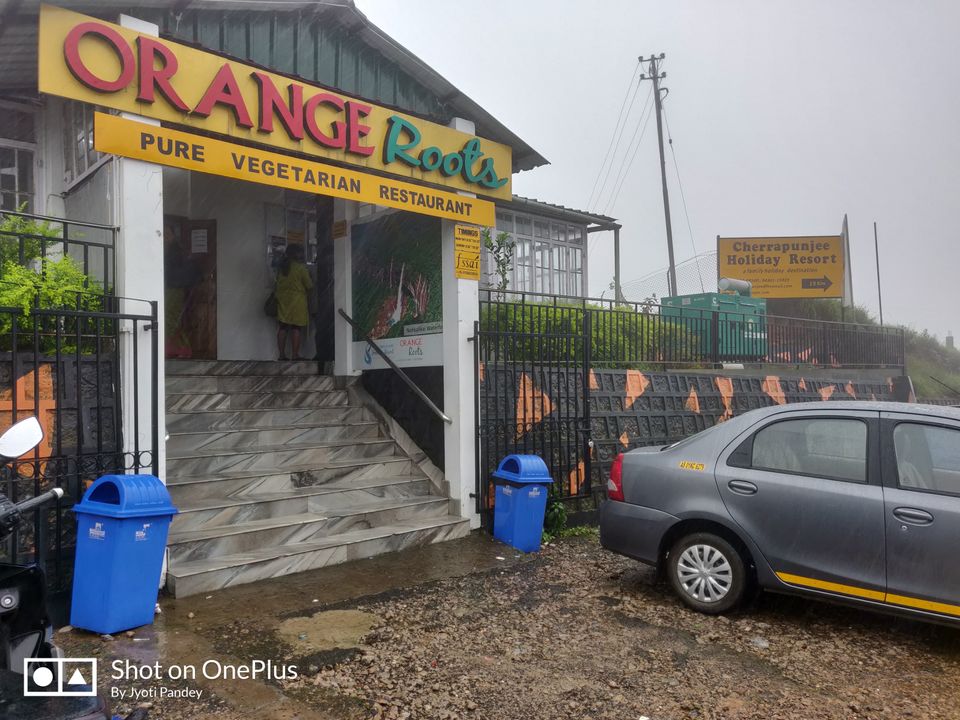 Maggie, boiled egg, bhuta(Corn) are the companion of Rainy cozy weather. If you are visiting Mawkdok viewpoint treat your taste buds at Maggie point.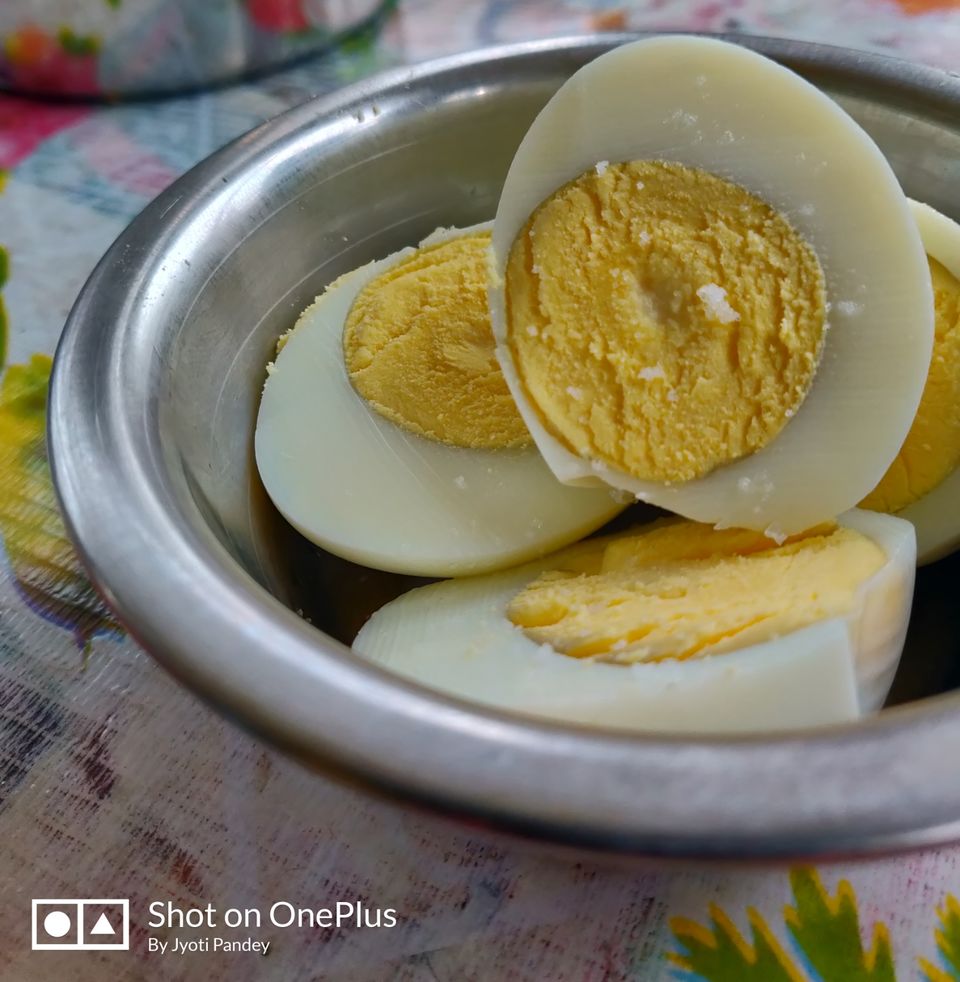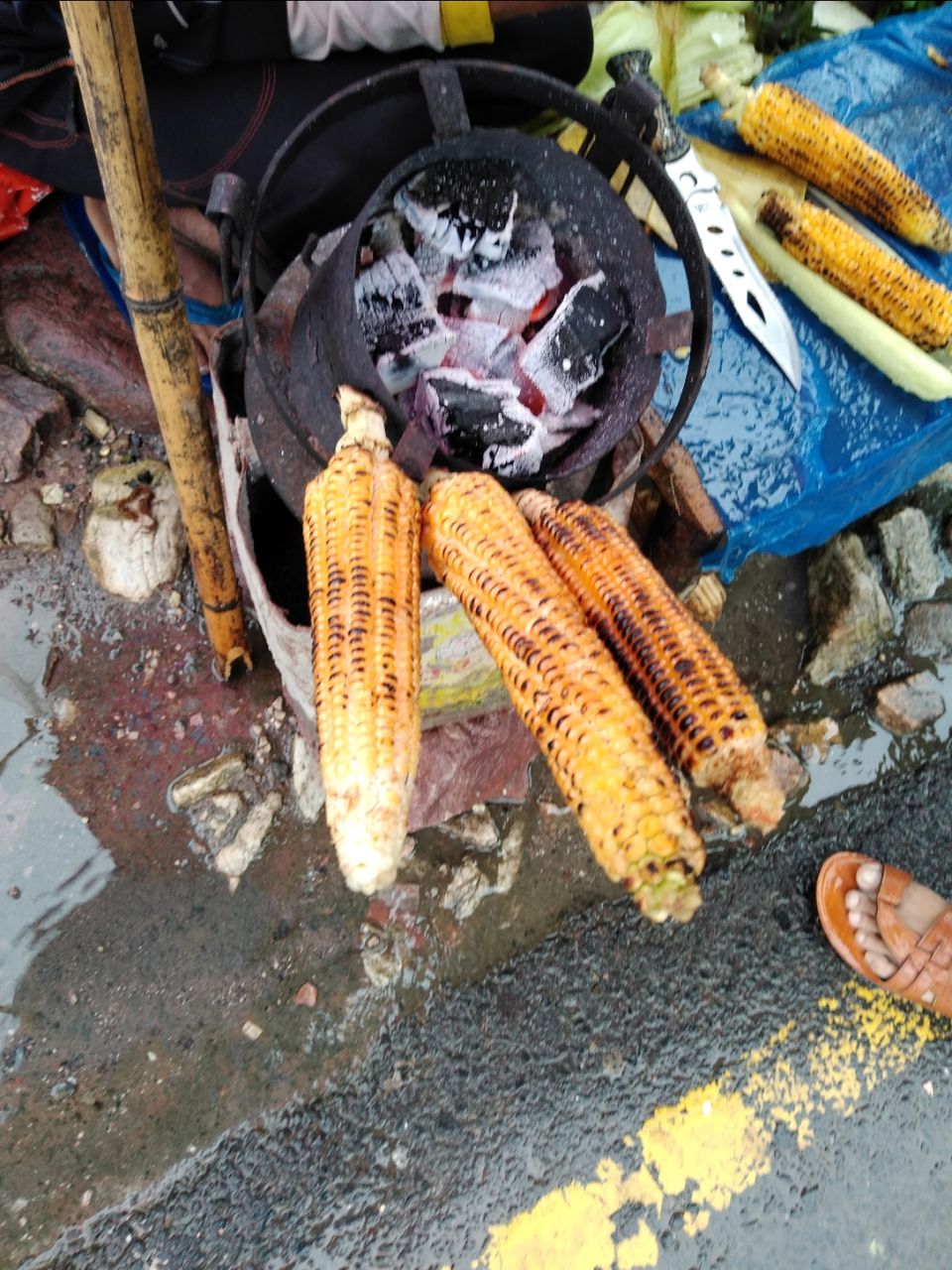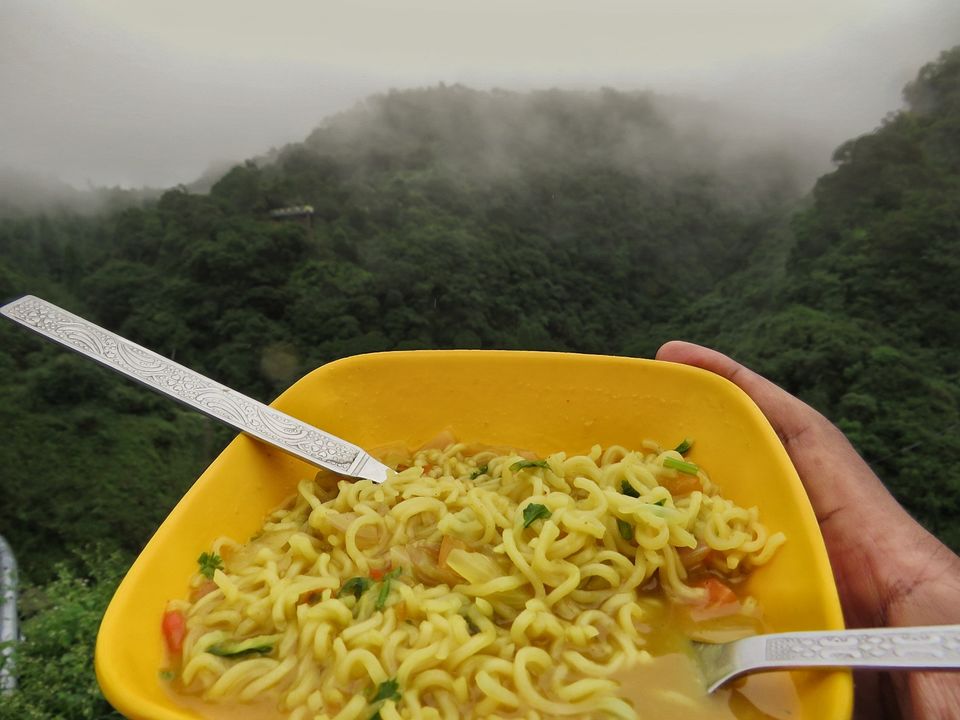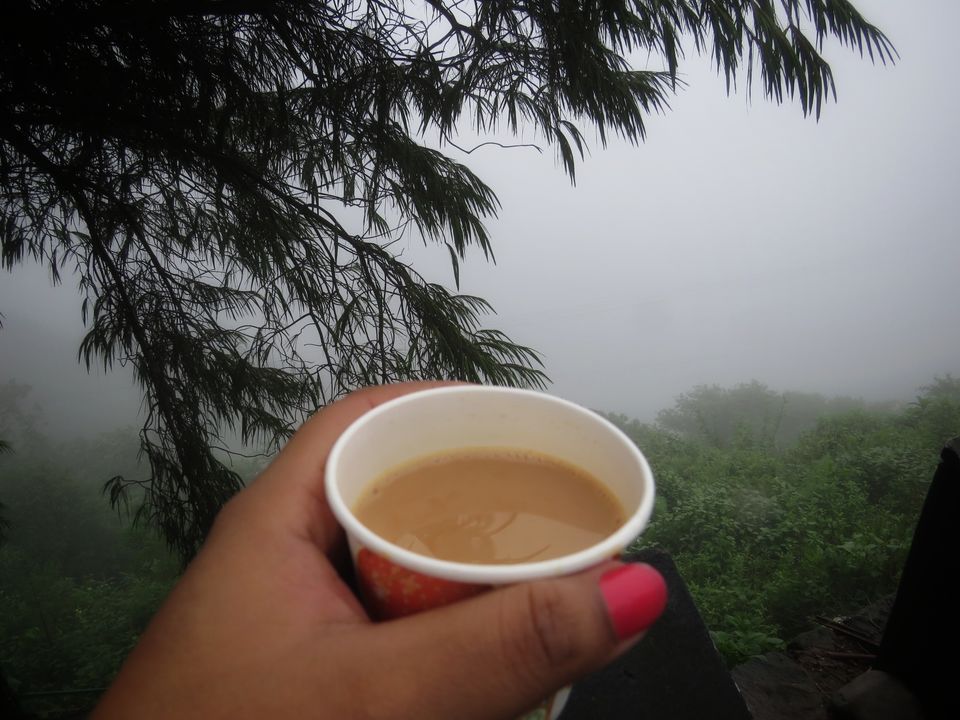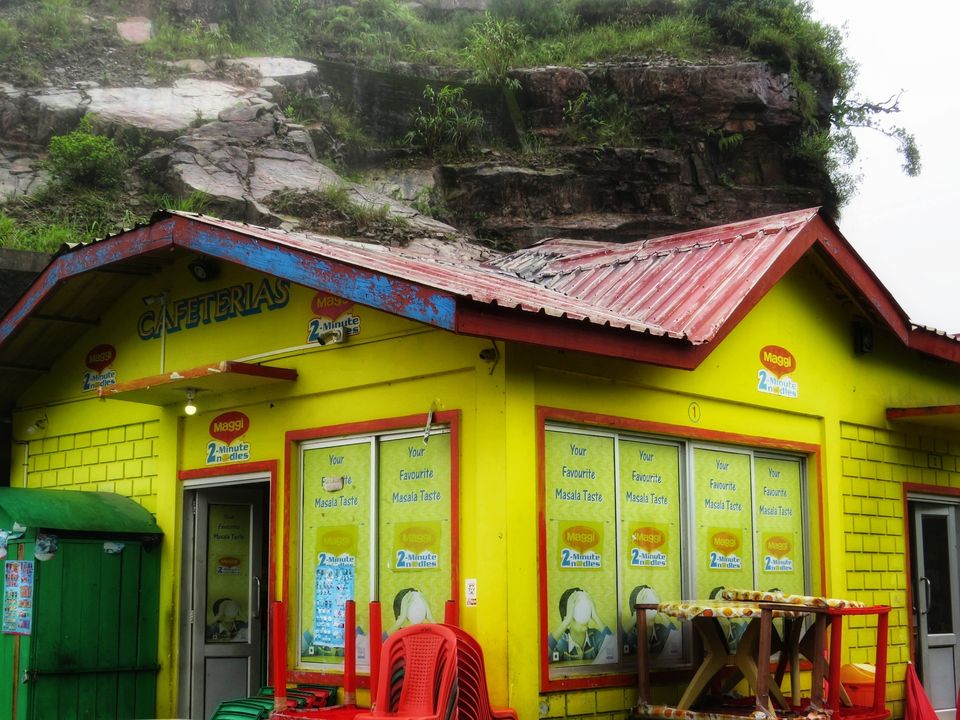 La kupar Inn is a beautiful bungalow property in Cherrapunjee. Friendly staff with great hospitality.They have plenty of food options also they offer local cuisine. We had Frittata which was an egg based dish topped with Mushroom and veggies prepared in a unique style, they also have non veg option also. In Dinner we ordered Mushroom Soup, ja Steam (Rice cooked with herbs & chicken cube) with country style cooked chicken. The preparation was completely native. Highly recommended for the people visiting Cherrapunjee.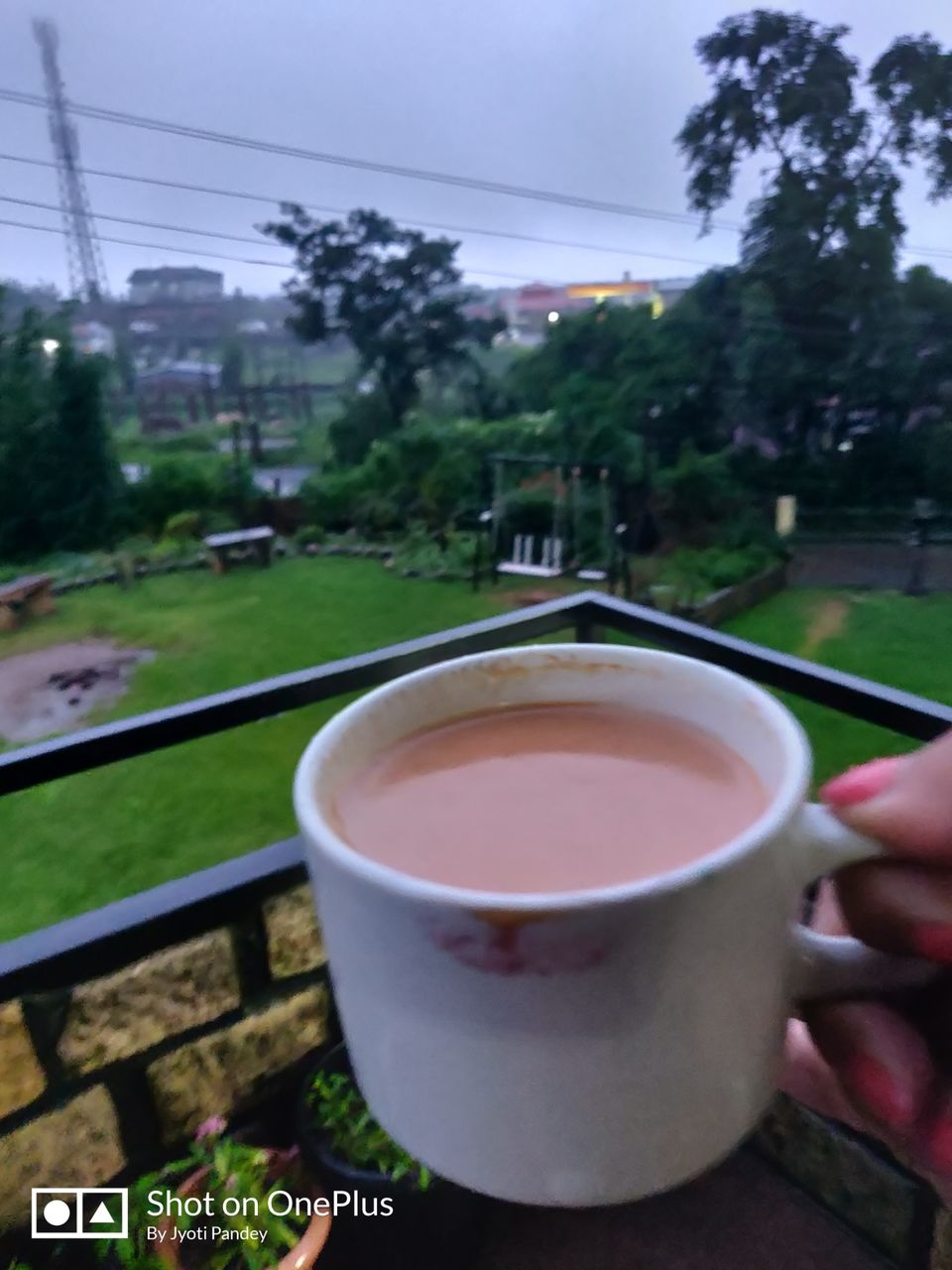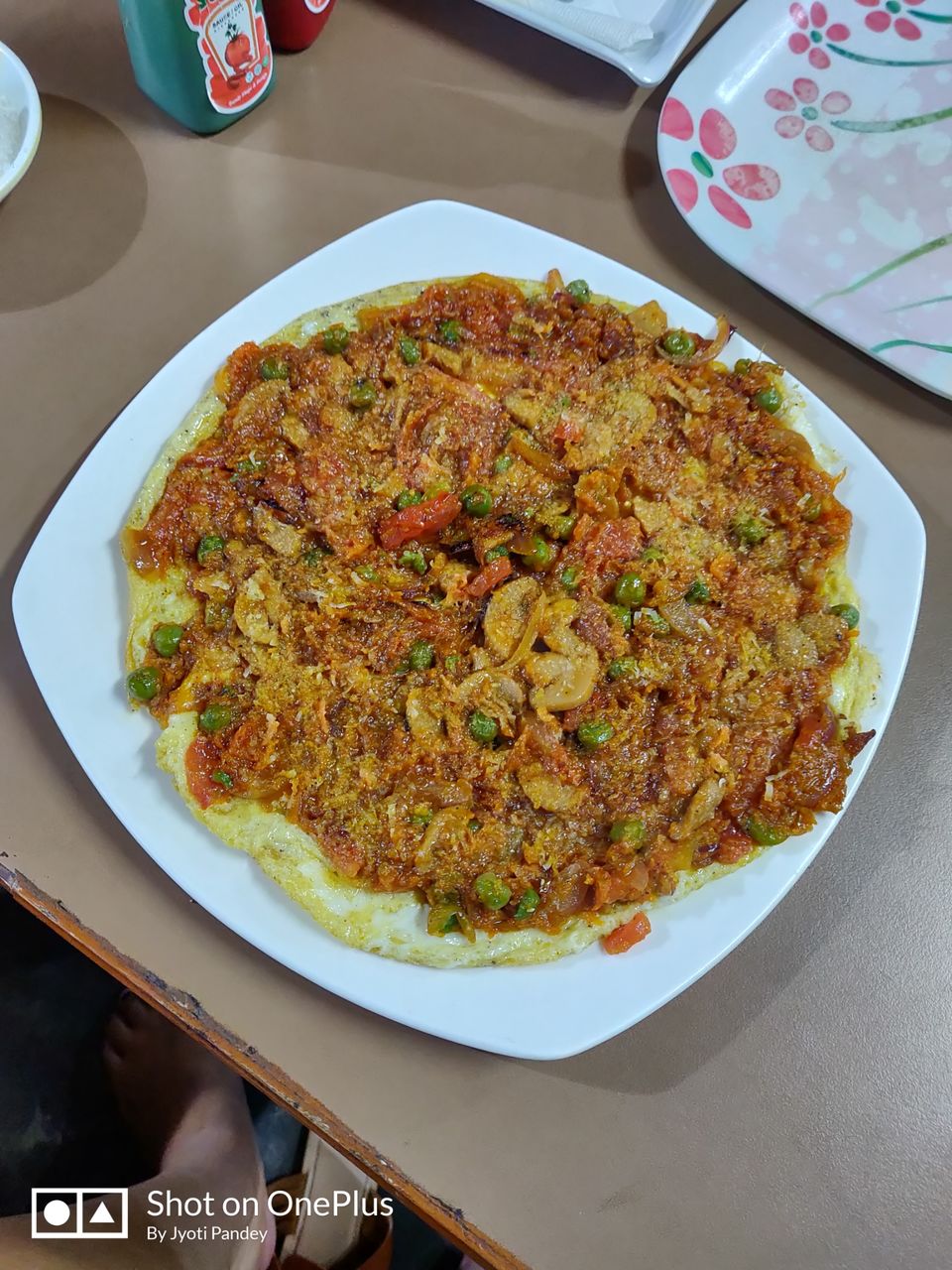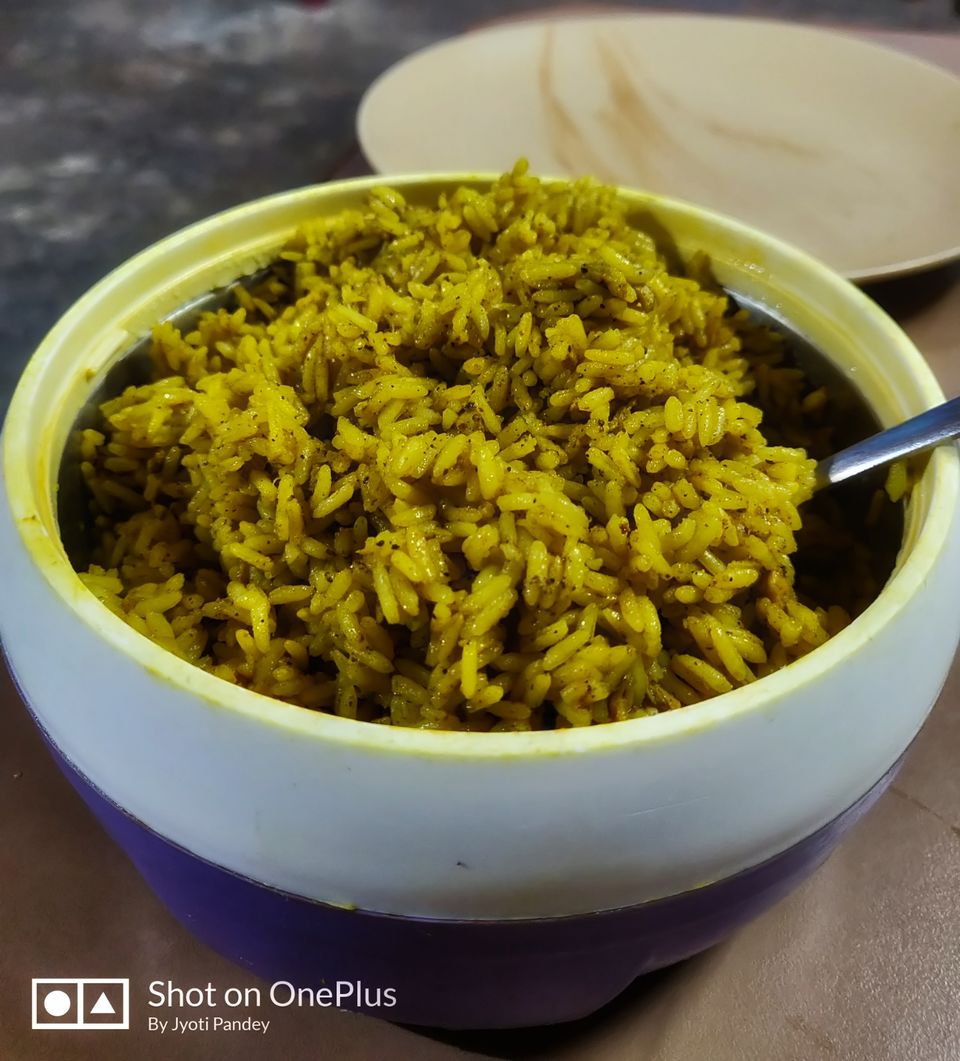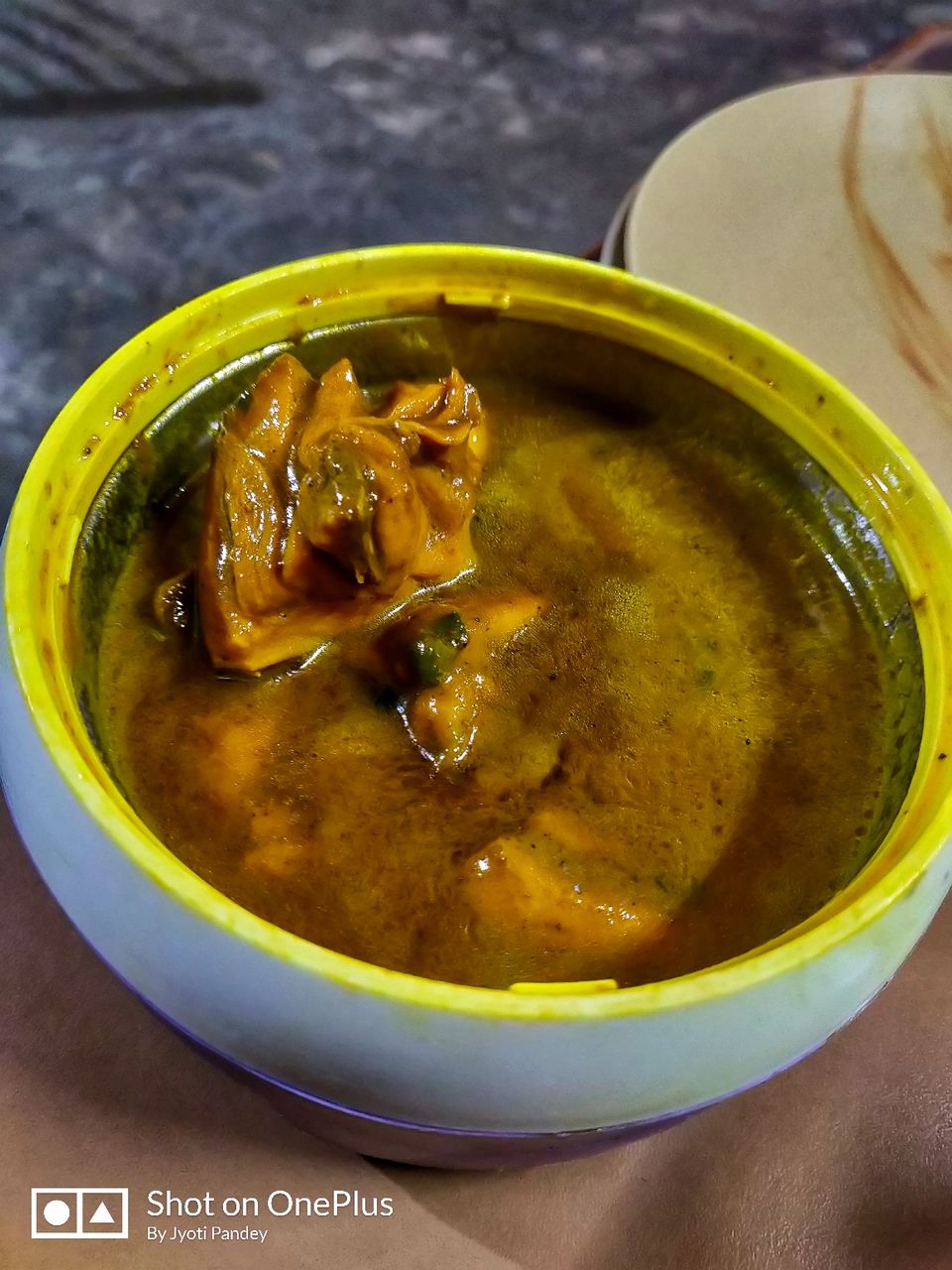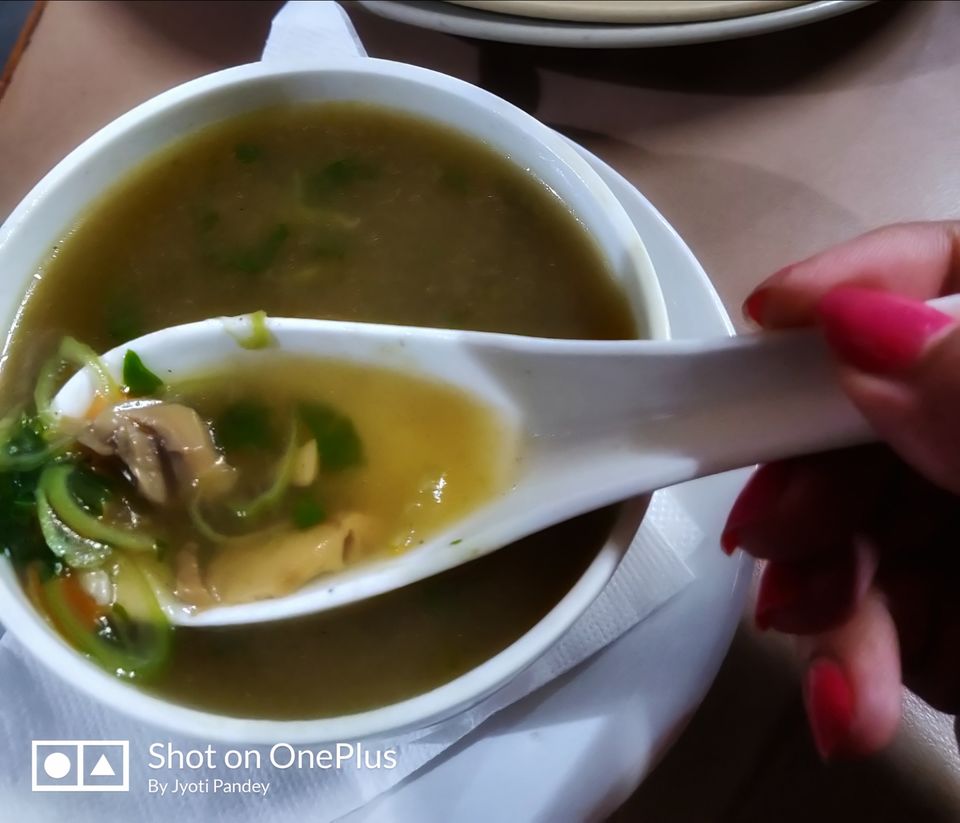 Located by the side of road on the way to Mawlynnong or Dwaki with beautiful mountain view. It offers North Indian and Chinese cuisine. The service was quick we ordered American Chopsuey, Belgium Schezwan Fried rice with Paneer in garlic sauce. If you don't like super spicy food then go for Schezwan fried rice, I loved American chopsuey the slices of pineapple gave the tangy sweet flavour. Food is delicious here also special recommendation for the clean and hygienically maintained washrooms.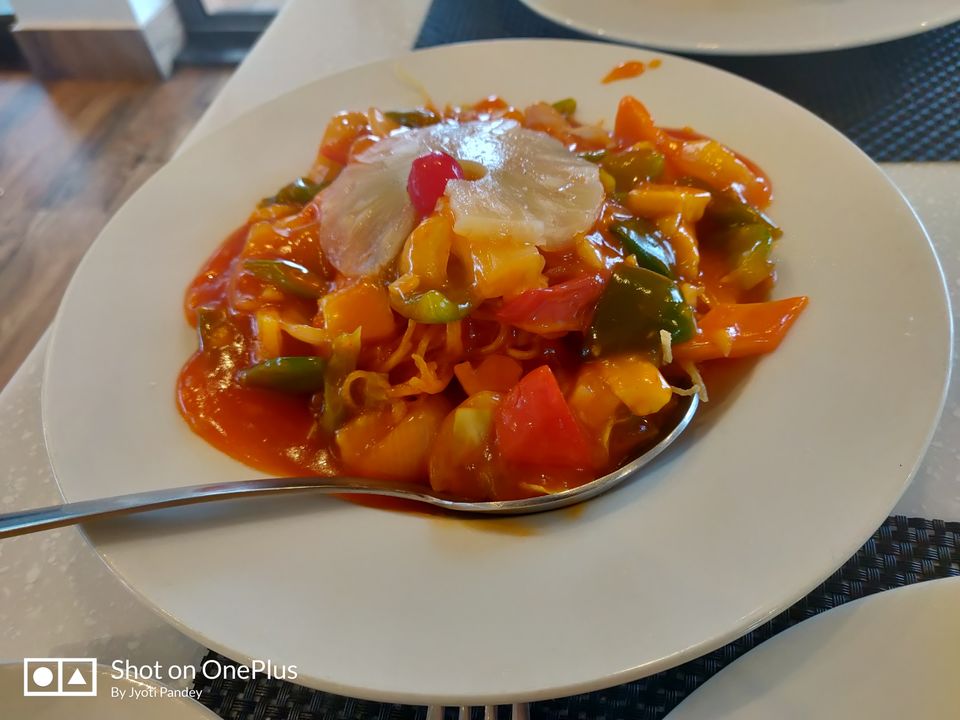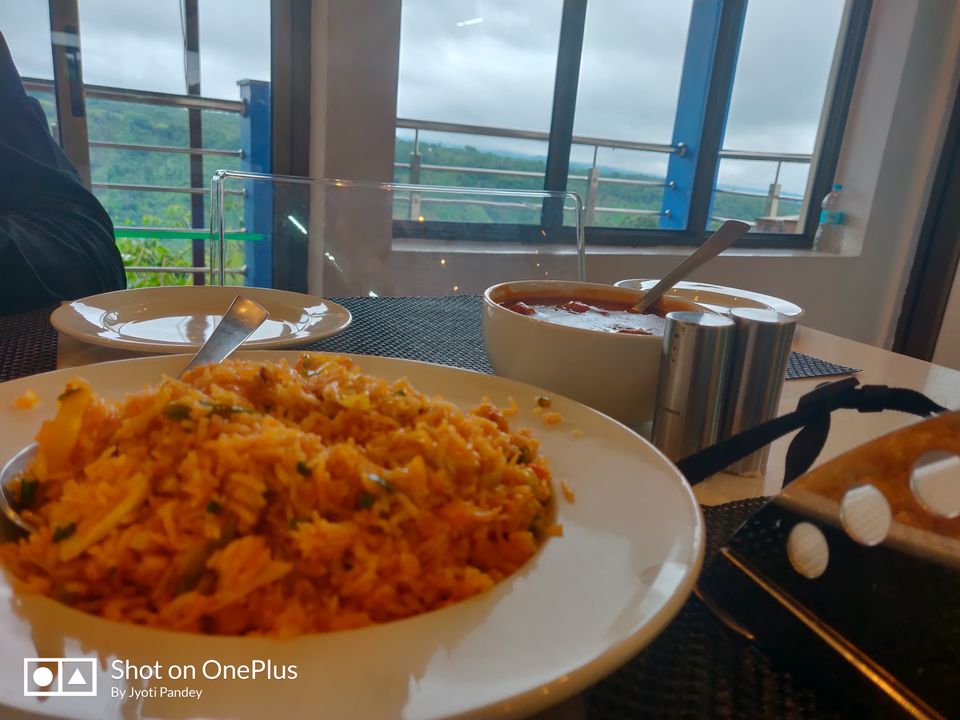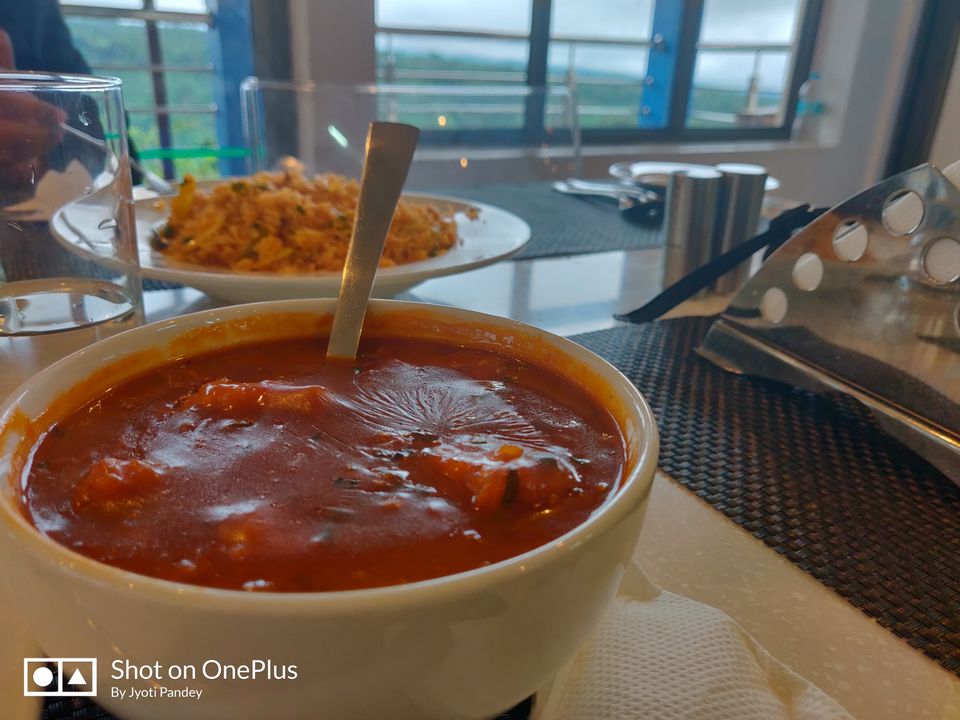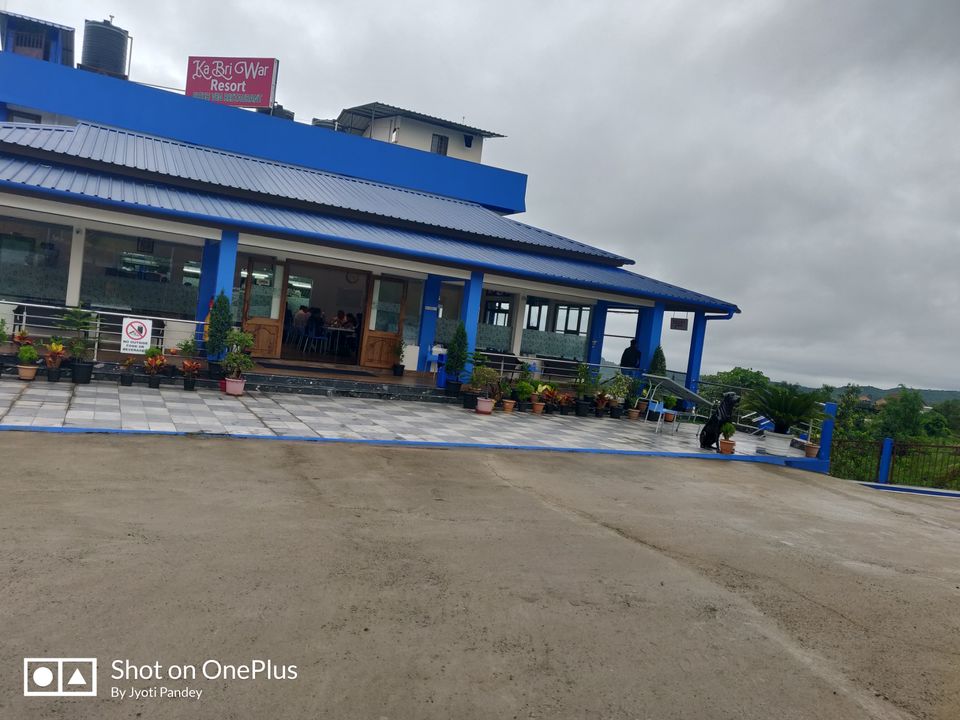 Pitha is a local mild sweet made of powdered Rice and jaggery wrapped in banana leaves. We tried this at one of the shop at entrance of krang suri falls near parking area. You can also try the local jayanti thali here.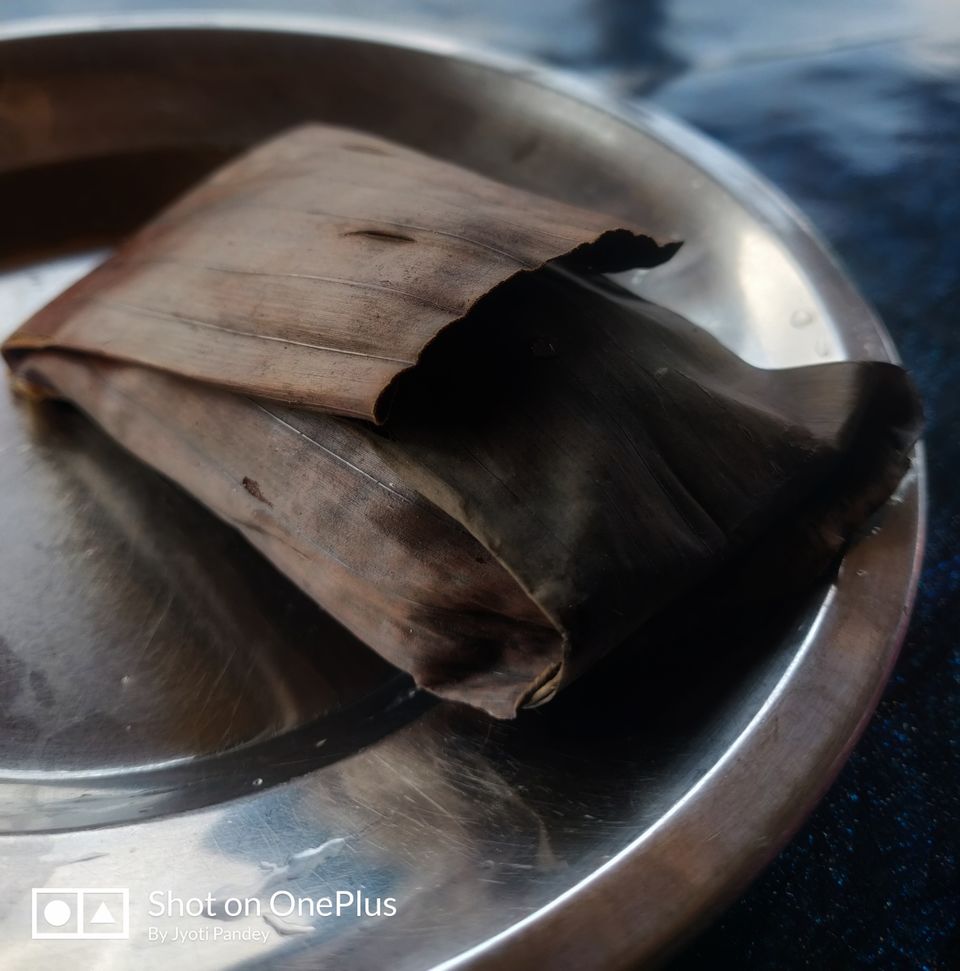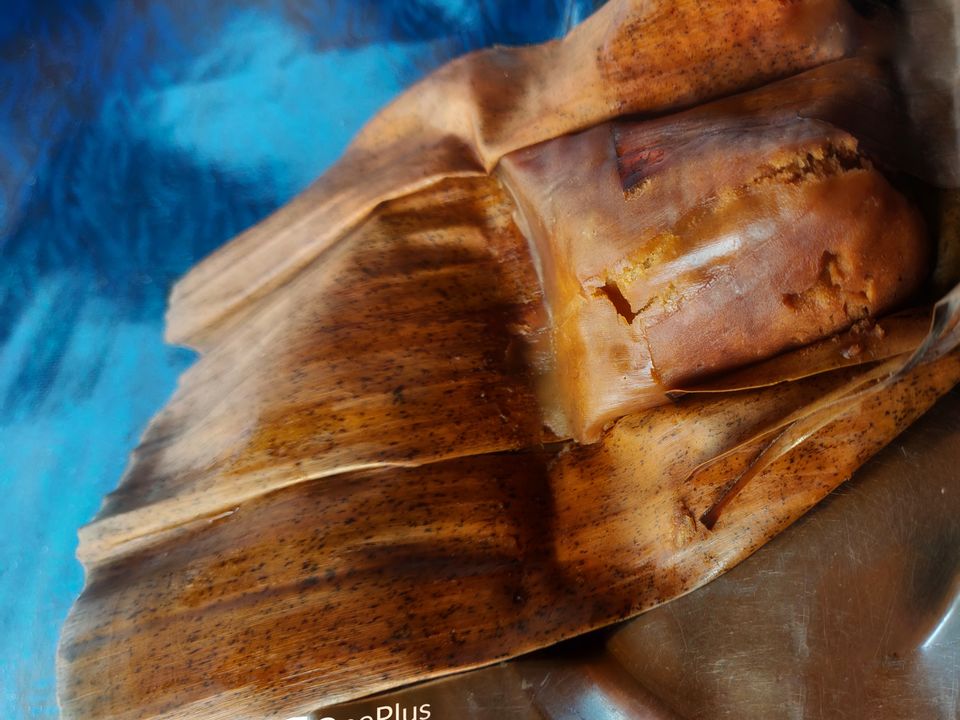 Beautiful place in the lap of nature, situated outskirts of Shillong. The ambience is artistically designed, specially for bike lovers. It also has a low sitting area. It provides varieties of veg and non veg dishes. It costs around 1000 for 2 person. I loved pasta and hot chocolate cake topped with ice cream.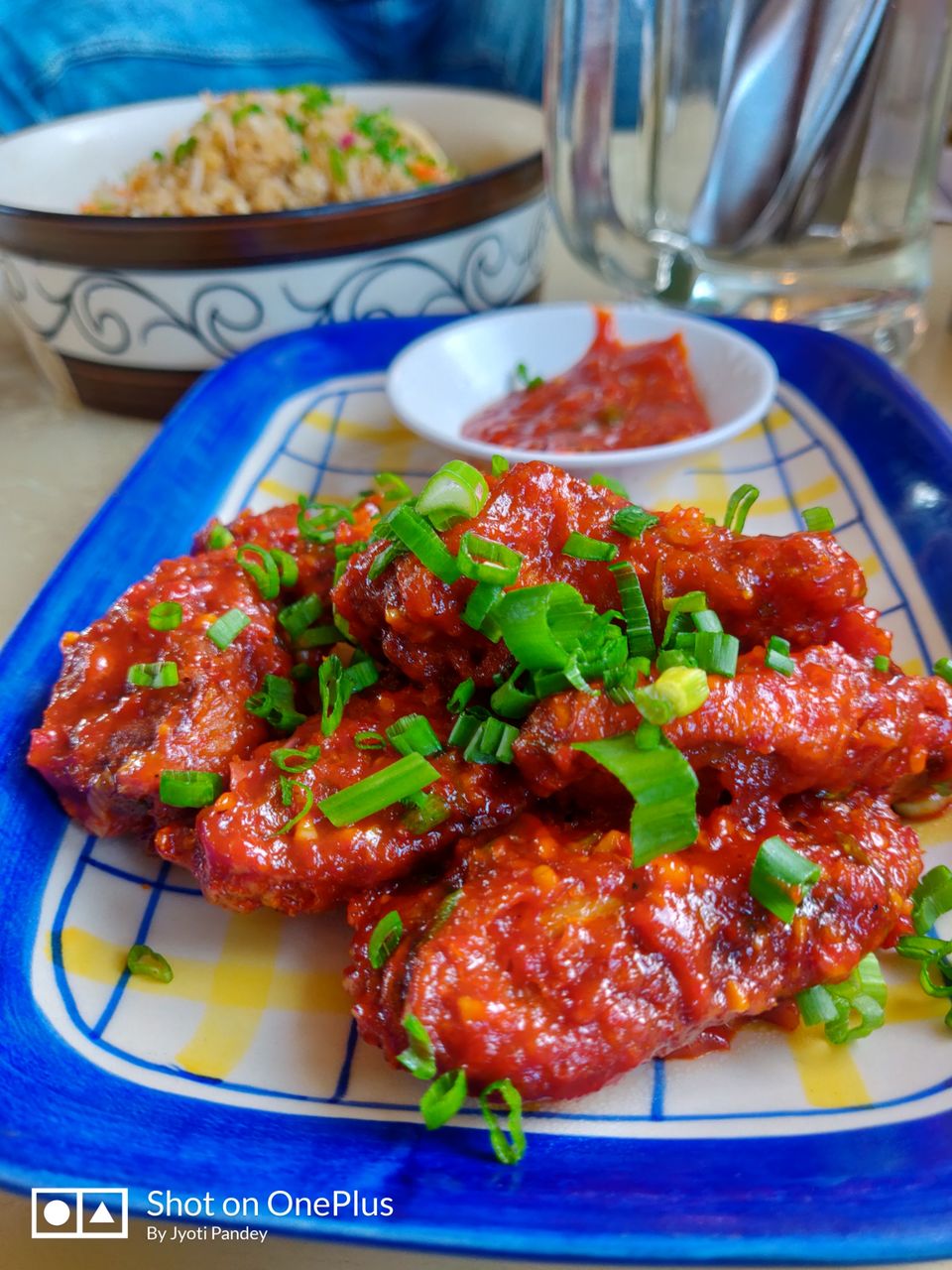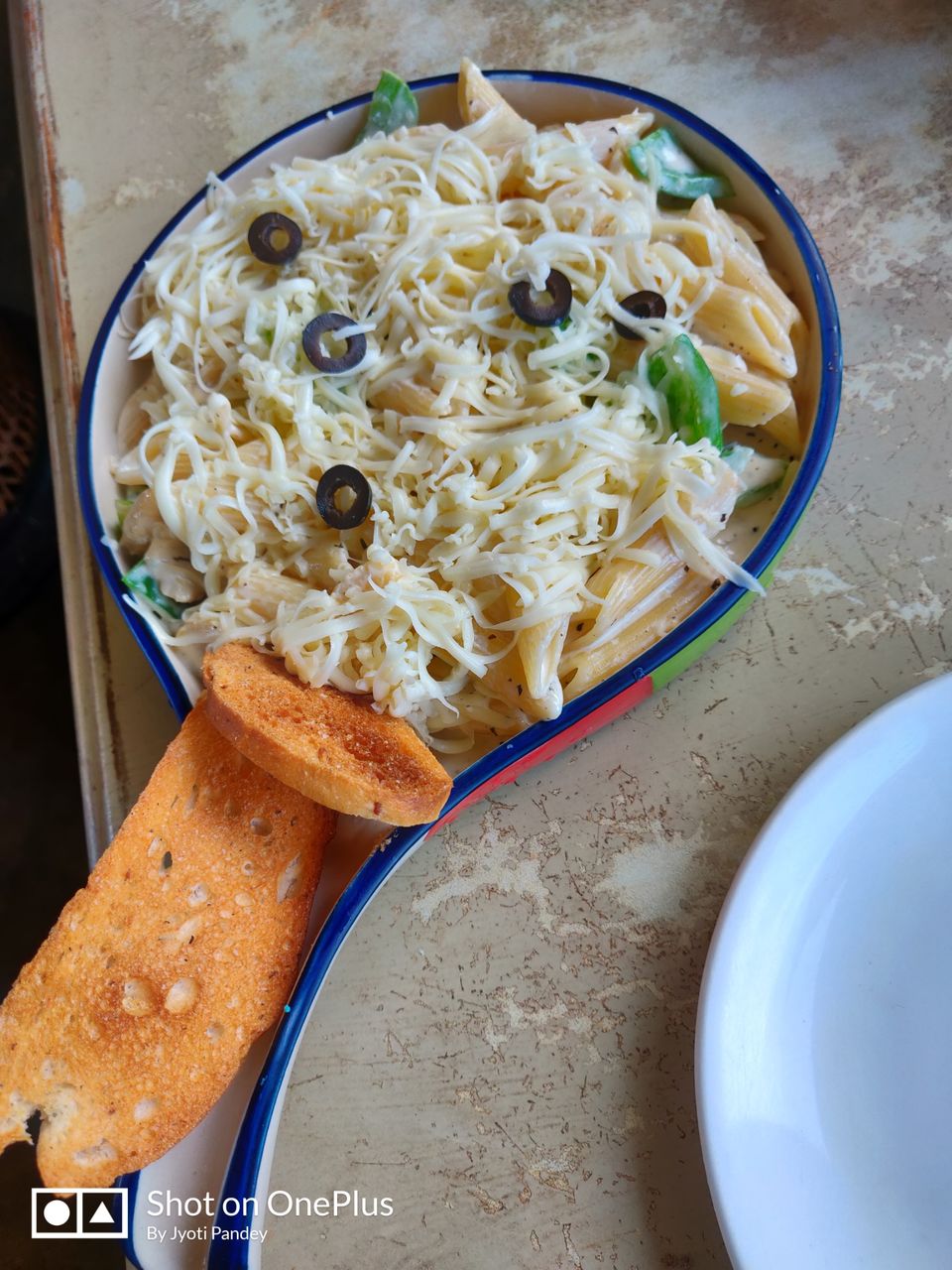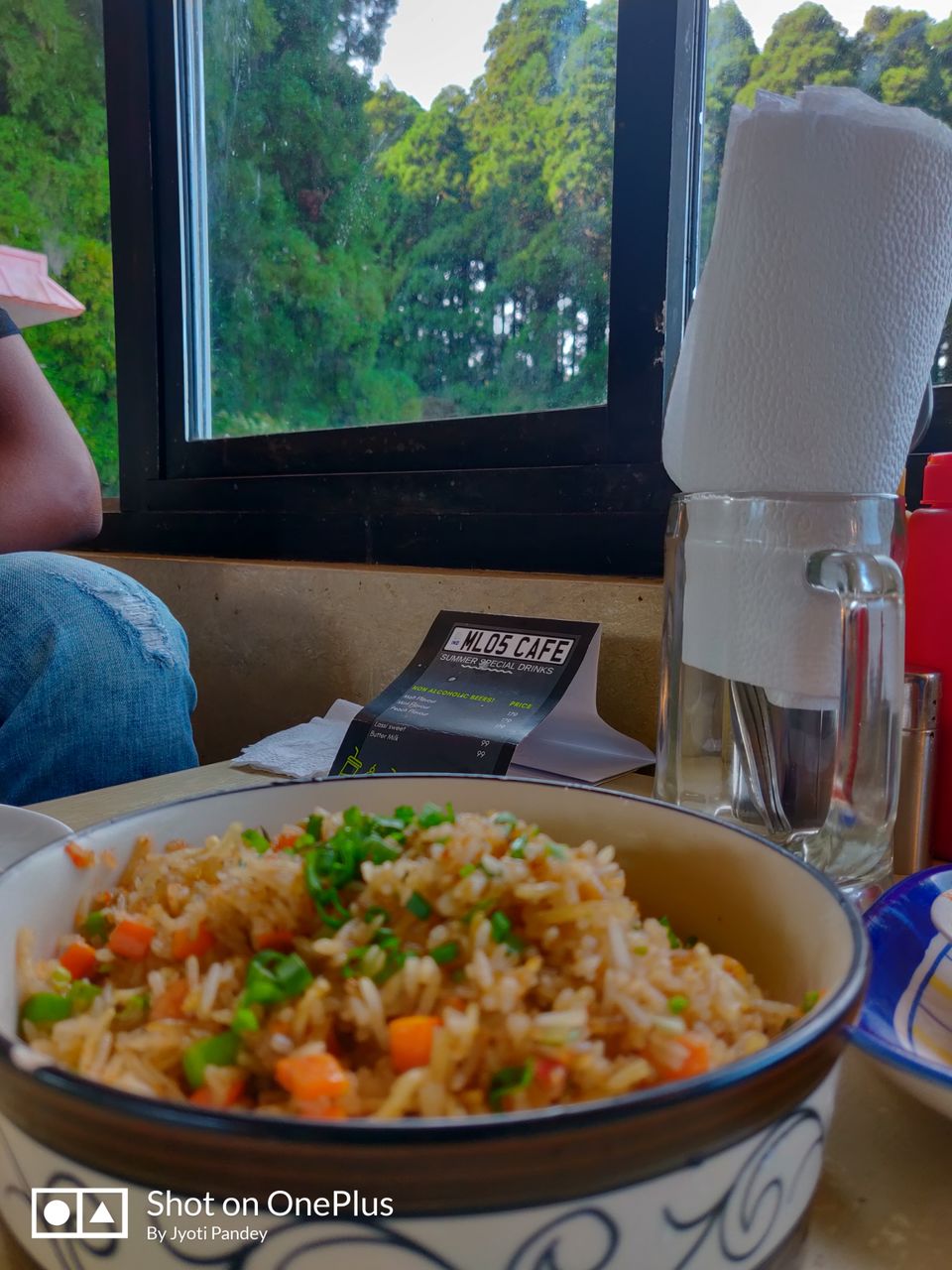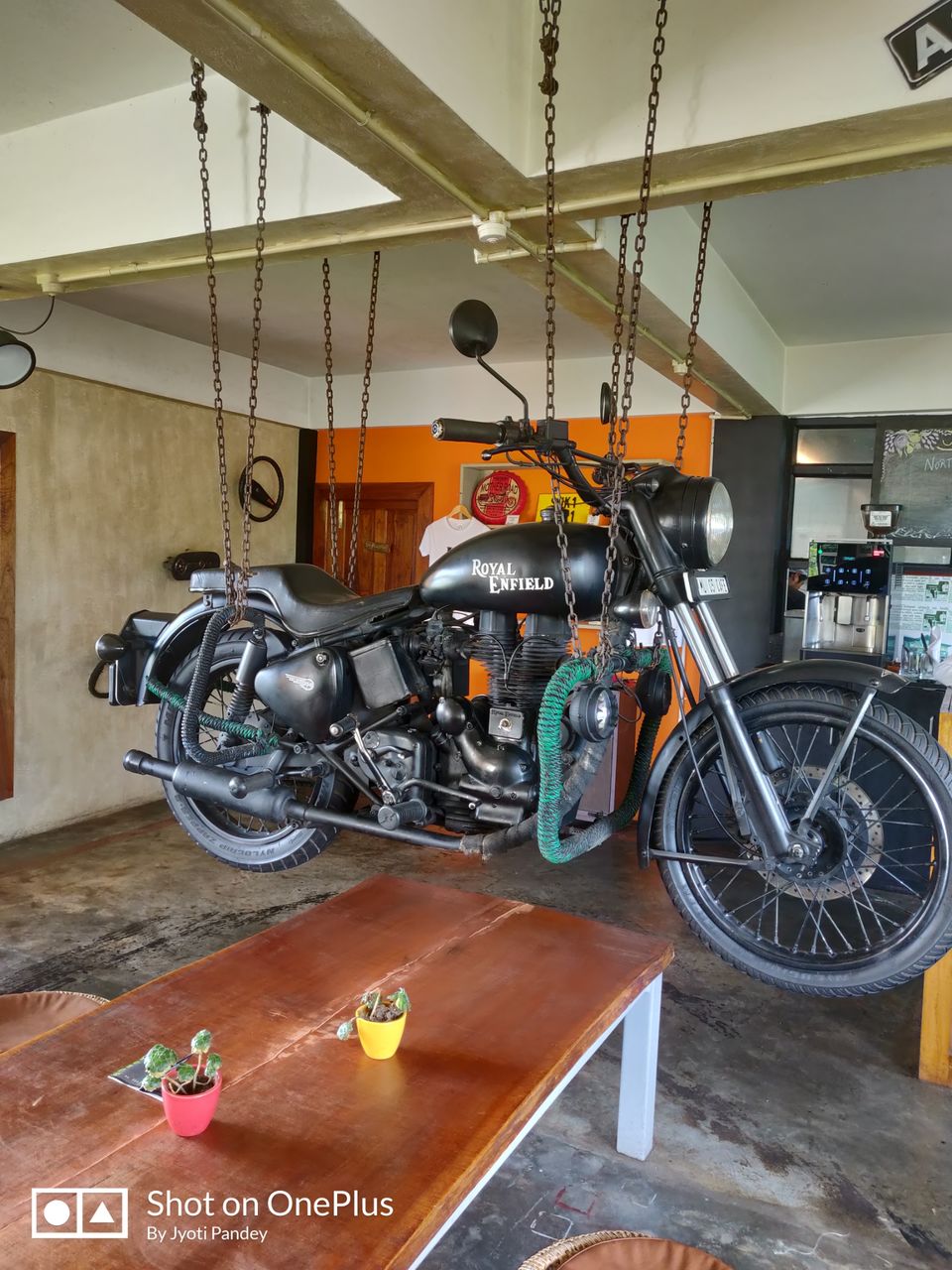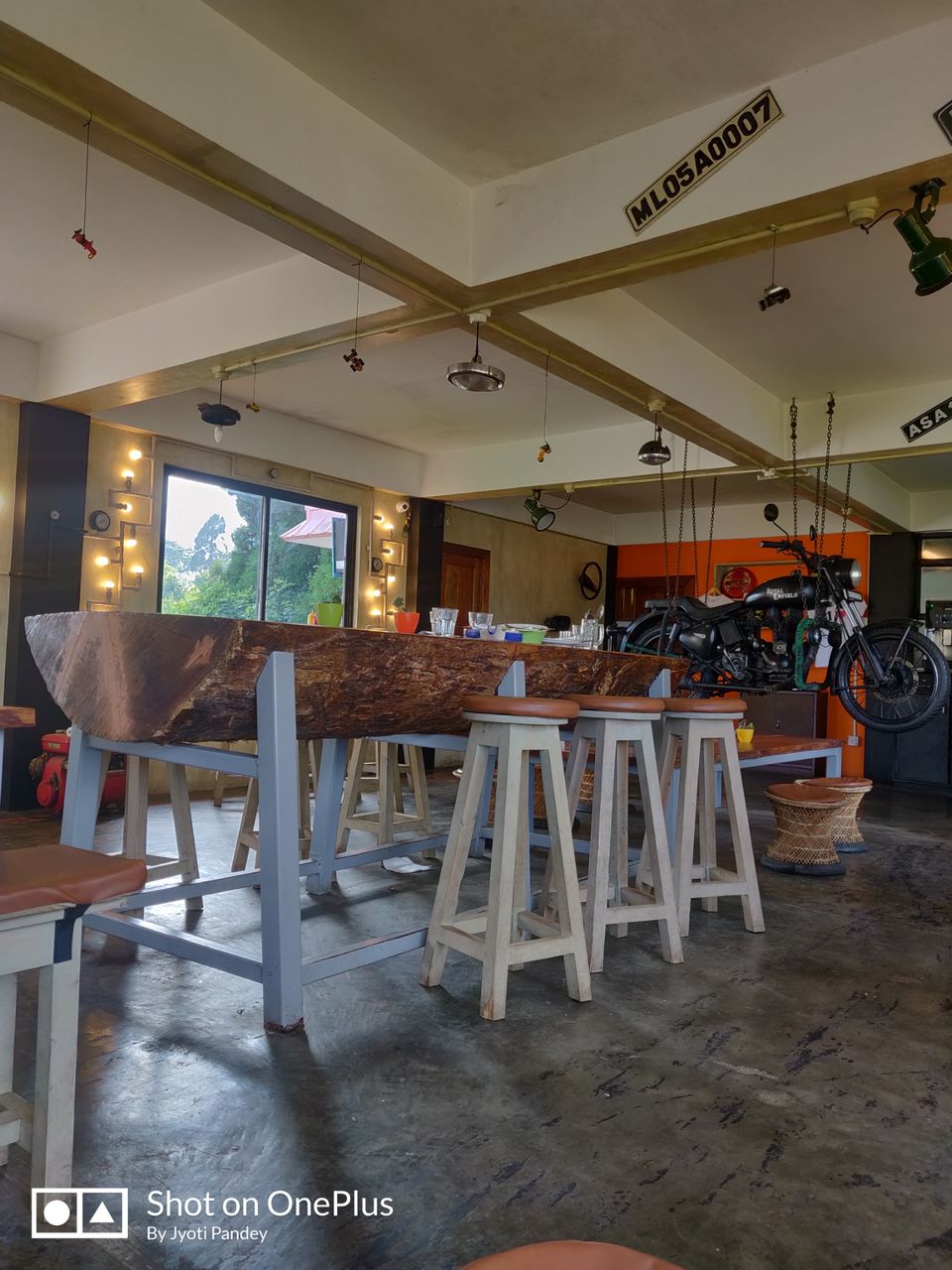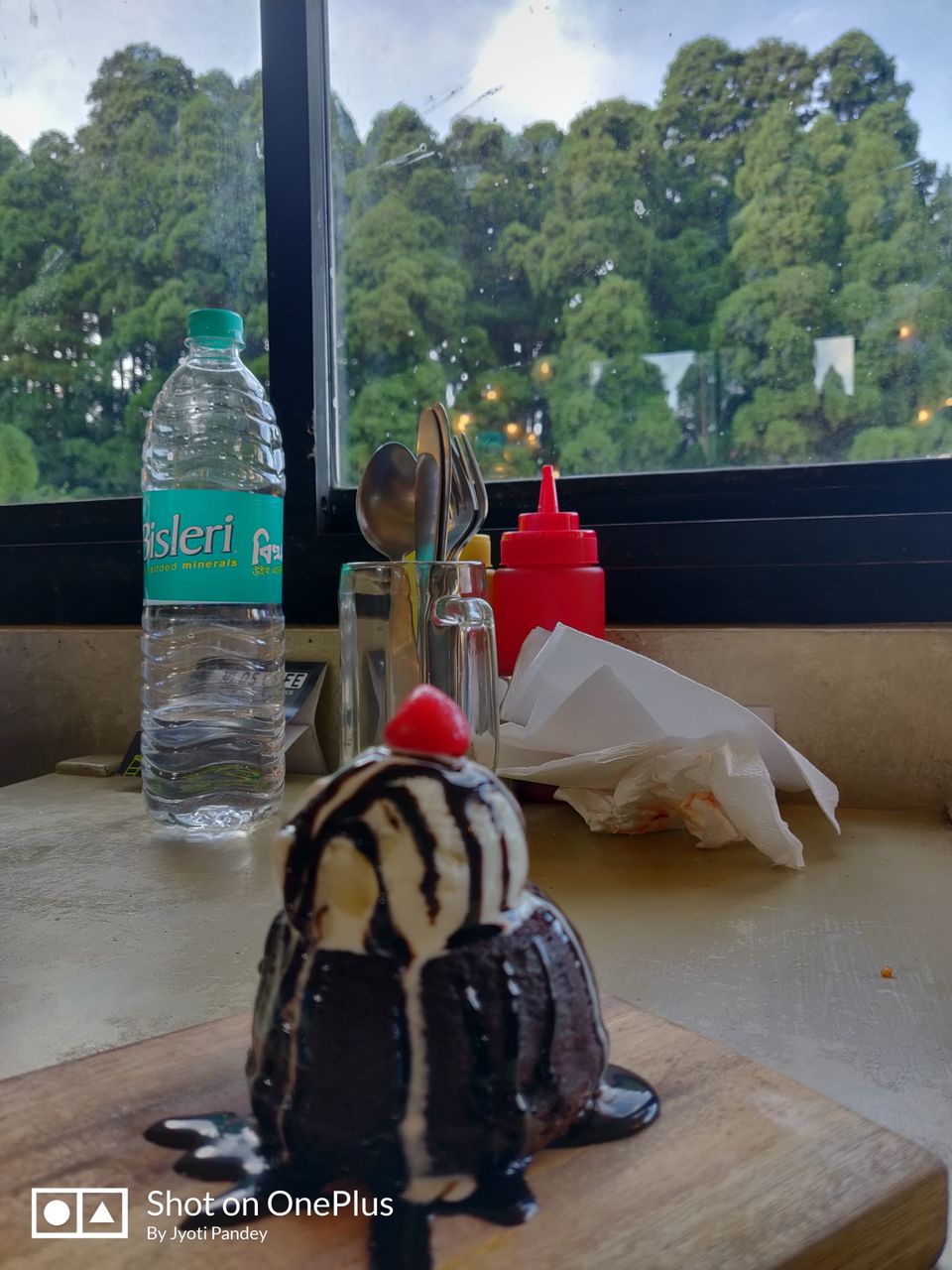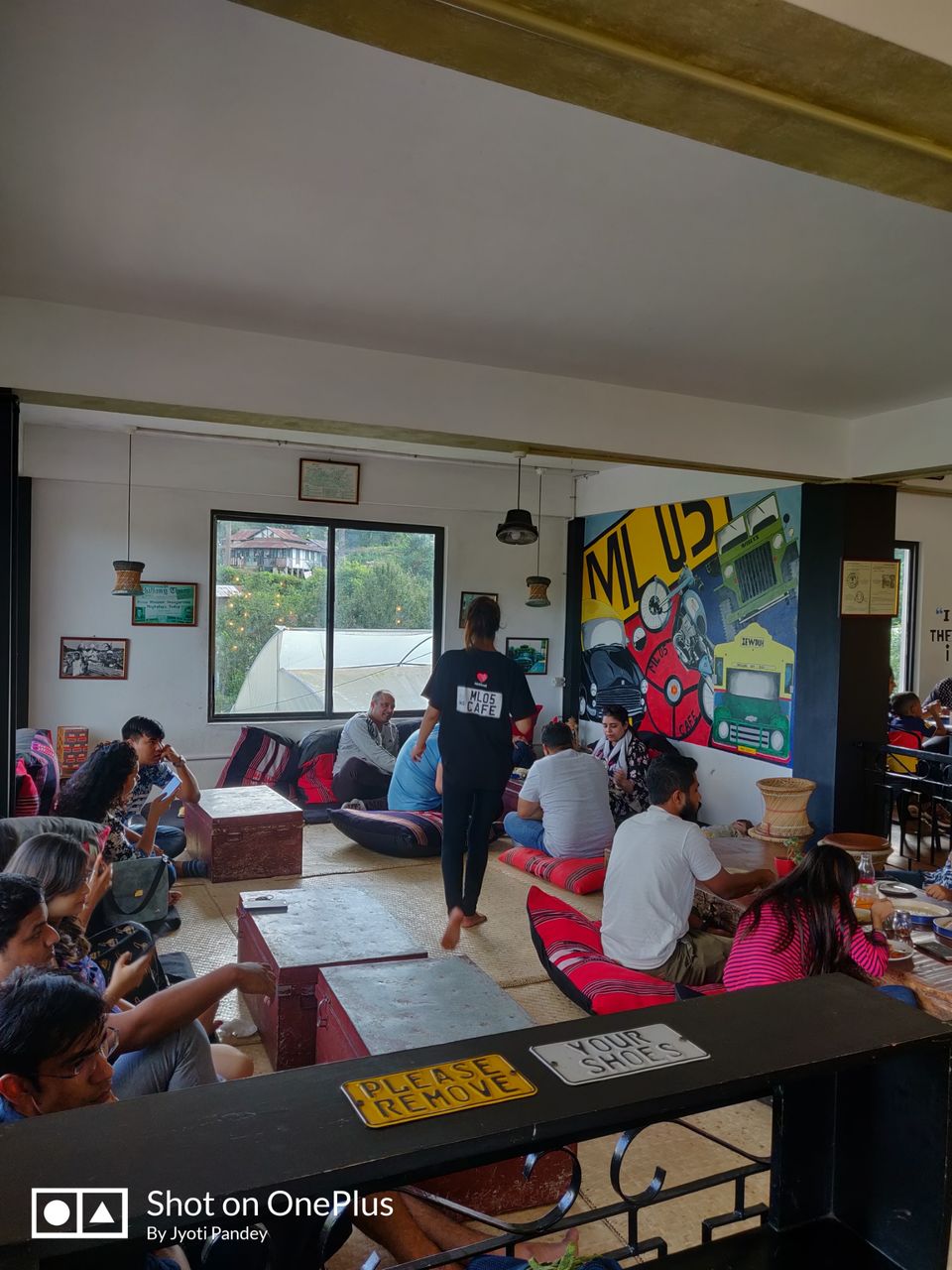 If you want to spend an soothing evening with some live music and great food then cafe shillong is perfect choice. every sunday from 6:00 to 9:00 pm live performances happens. The veg cheese burger was lip smacking. It completely matches the vibes of shillong. It's little pricey but make justice to the taste.