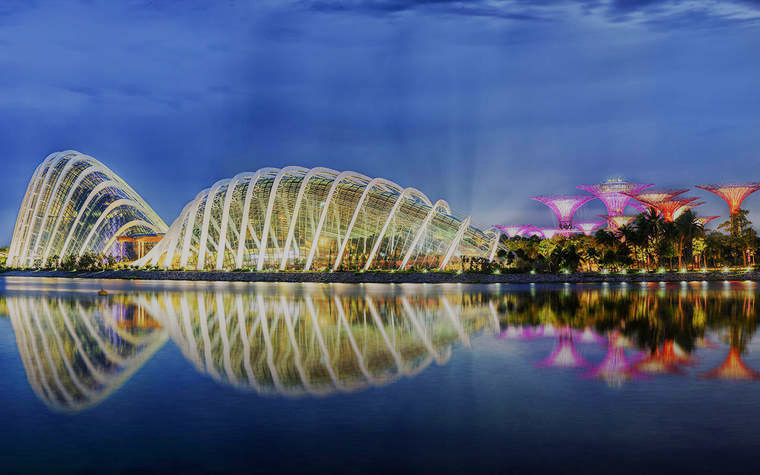 Oft listed in the most expensive cities in the world, especially for Indian travellers, there are indeed a bunch of cool things to do in Singapore that don't cost a thing. From the popular Gardens by the Bay to the iconic Merlion, there's lots to keep you busy in this cosmopolitan island-country, without an inch of strain on your pocket. Without further ado, check out our top 10 recommendations:
1. Wander through Gardens by the Bay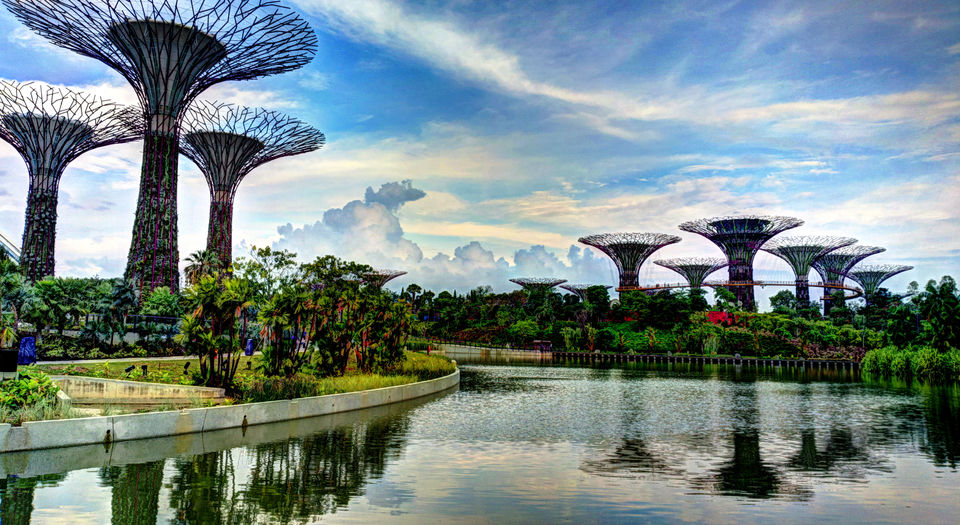 You've seen it in pictures, you've dreamt of standing right next to the alien-like trees in the Supertree Grove, you've always wished to capture this dazzling spectacle in your camera. This is your chance! The best part? You don't have to pay a cent to visit the vertical gardens (flaunting more than 162000 plants) at Gardens by the Bay. While Gardens by the Bay are open all day, plan your visit post dark to capture the best views when the trees are all lit up.
Timings: 5 – 2 am
2. Enjoy a fun day out in Sentosa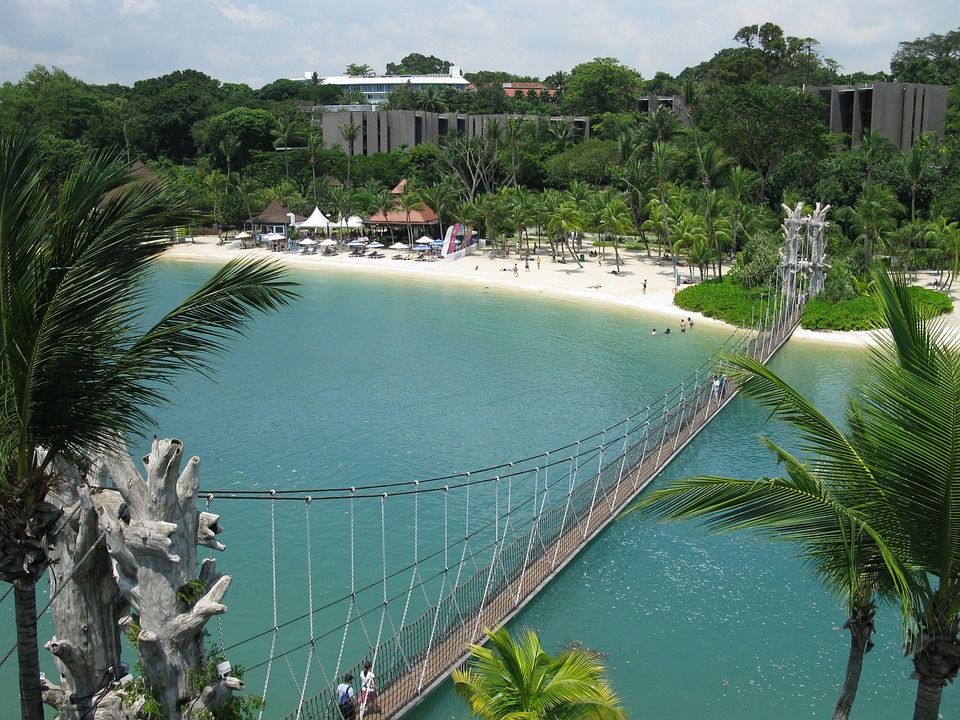 Trekker and nature enthusiasts are in for a treat as a hike along the Sentosa Boardwalk (starting from VivoCity shopping mall) takes you to one of the most beautiful and fun islands ever. Say hello to Sentosa! Head straight to the beach and build sand castles, opt for water sports, walk along the coastline or simply laze around on a hammock as you gaze at the unending ocean. Outdoor movie events are often held here during the evenings and this is an experience you must not miss.
3. Take in bird's eye views from the Southern Ridges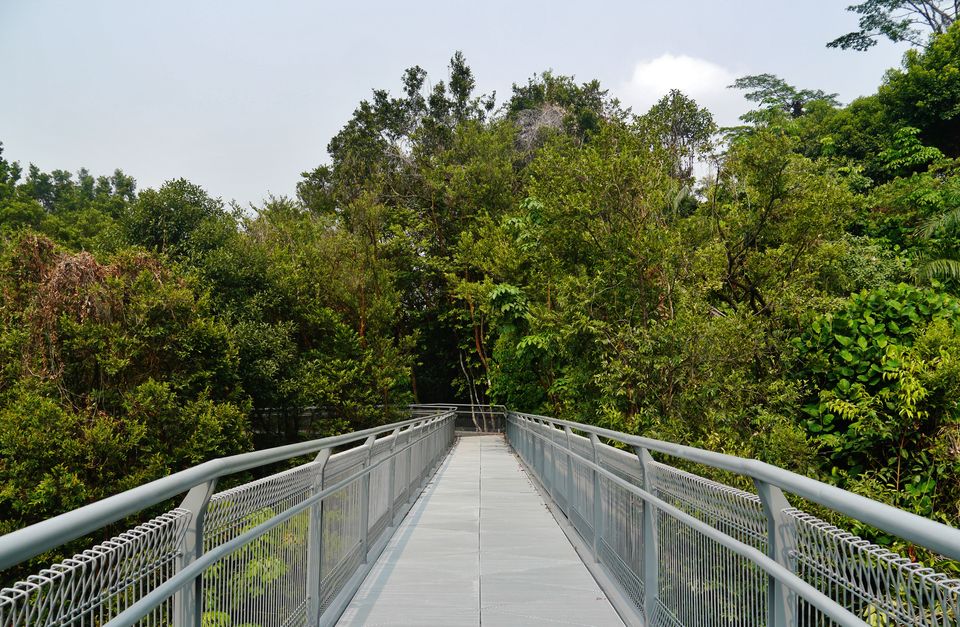 Among Singapore's most visited walking trails in the lap of nature, the 10-kilometre long Southern Ridges takes you across major landmarks, such as Mt Faber, Telok Blangah Hill Park, Kent Ridge Park, Hort parks, Labrador Nature Reserve and Henderson Waves. Don't forget to carry your camera along (in a comfortable backpack as it is a long trek) as you will be greeted with uninterrupted bird's eye views of some parts of the national parks and other stunning scenery along the way.
4. Admire the green and beautiful Singapore Botanic Gardens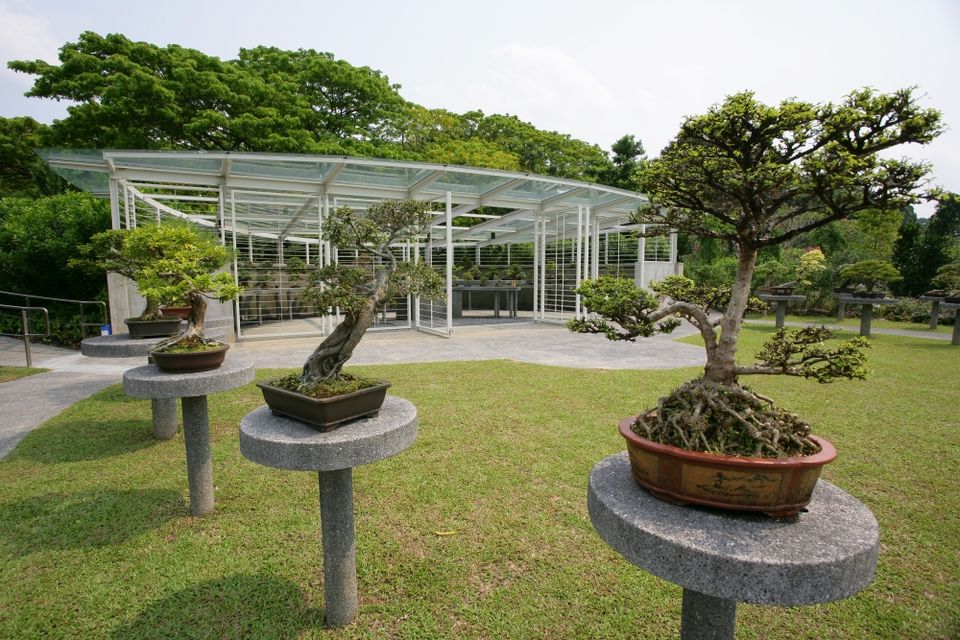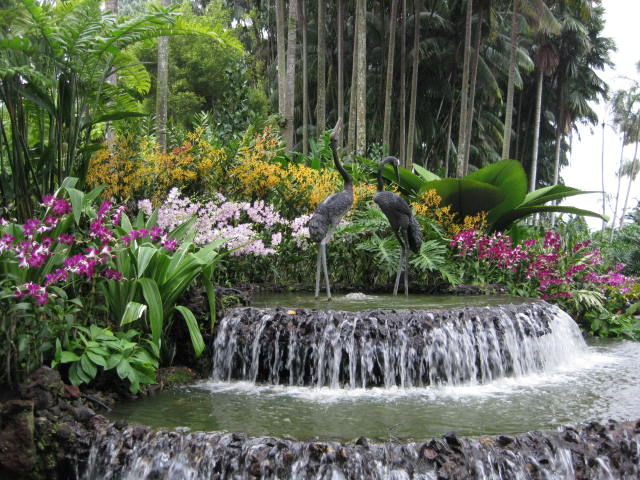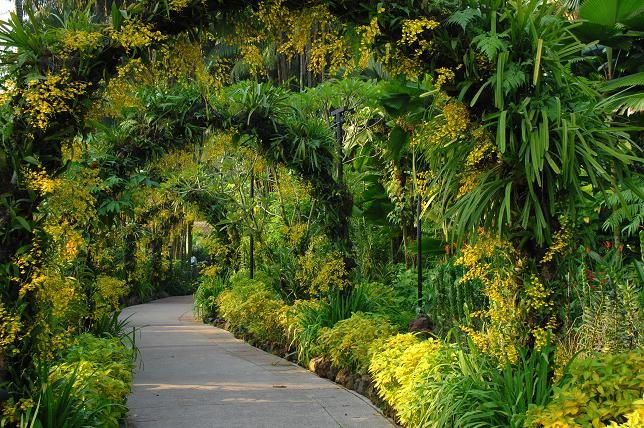 Located right next to Orchard Road shopping district and listed as a UNESCO World Heritage Site, these tropical gardens are over 150 years old and great for a longish stopover after a day spent exploring the city. The Singapore Botanic Gardens boast of various gardens, including Bonsai Garden, Sun Garden, Ginger Garden, National Orchid Garden, Fragrant Garden, Healing Garden, Ethnobotany Garden and Foliage Garden, to name a few. Solace seekers and nature lovers can also head to the Swan Lake, Eco Lake, Palm Valley and Symphony Lake to spend some peaceful moments.
Timings: 5 – 12 am
(Photo credits: https://www.nparks.gov.sg/sbg)
5. Get a souvenir photo with the Merlion in the backdrop
Want to get clicked with Singapore official mascot? You're all set!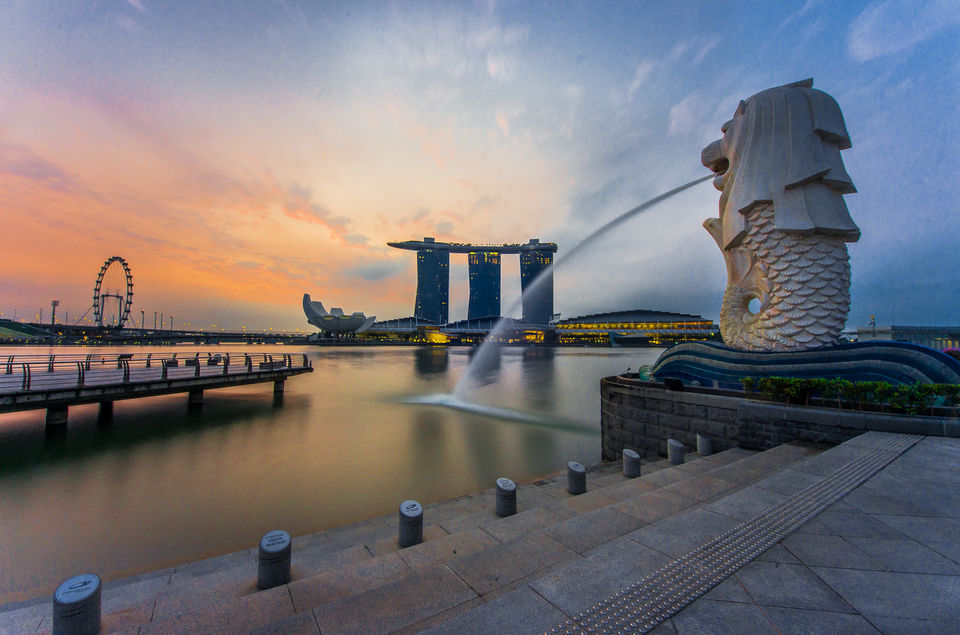 Representing Singapore's humble beginnings as a fishing village, this iconic half-lion, half-fish structure stands tall as always and is among the most easily accessible attractions in Singapore. Get the perfect family picture with the 8.6-metre tall Merlion staute in the backdrop, as you head to Merlion Park. Don't forget to click pictures of the water-spouting Merlion at sunset and then walk down to Marina Bay for a fun-filled evening with your folks.
6. Spend an evening at Chinatown
Immerse in a culturally rich experience as you visit Chinatown, nothing less than a maze of lowrise buildings (unlike the rest of the city), kiosks selling a variety of products, local street food stalls, traditional Chinese temples and countless other tourist spots. Shop till you drop at the many stalls selling clothes, accessories, souvenirs, home décor items and other knick-knacks, and then gulp down a snack or two. A visit to the Buddha Tooth Relic Temple is also among the top things to do in Chinatown.
7. Spend a day with your family at East Coast Park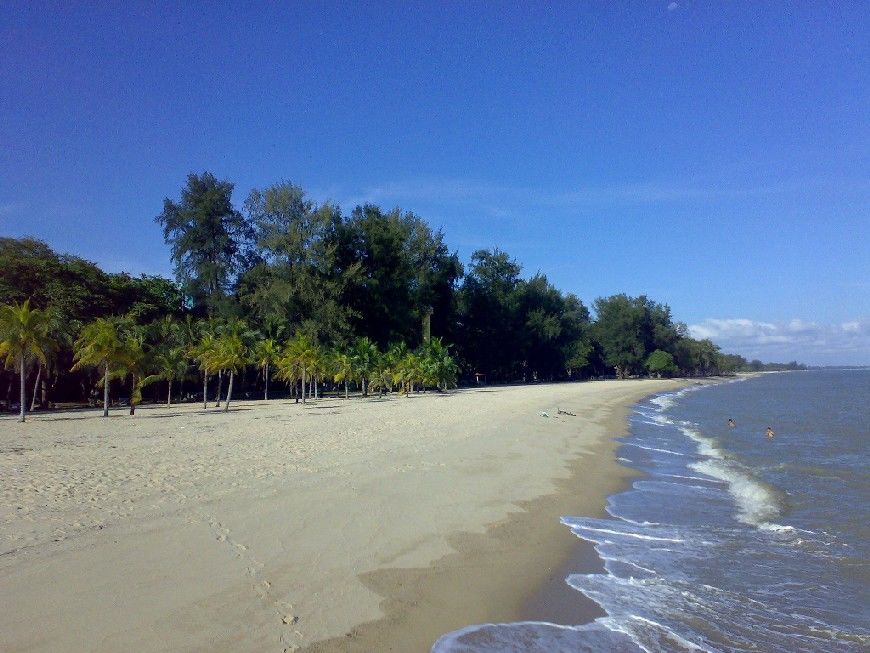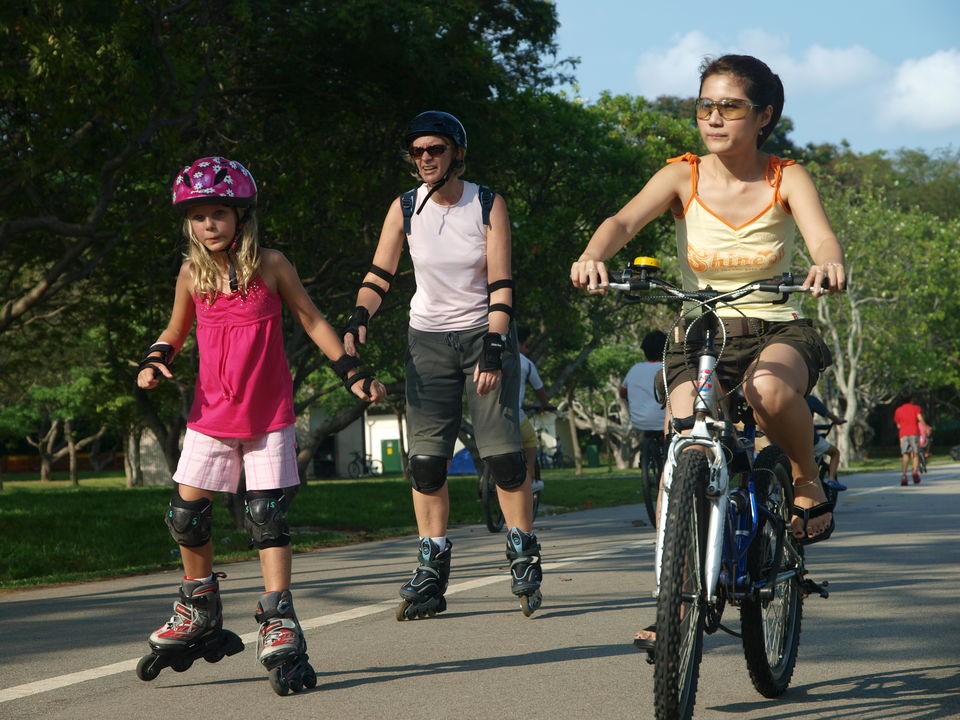 There's loads to keep you busy as you plan a day-long excursion to East Coast Park. Enjoy a picnic as the waves of fun roll over you, indulge in a game of beach volleyball, go cycling or head to the Xtreme SkatePark if you're more adventurous. The park is also home to the Marine Cove Playground, a must visit especially if you're travelling with kids. It boasts of various rides and slides for kids of all ages and offers many fun photo opportunities too.
8. Catch a live concert at Esplanade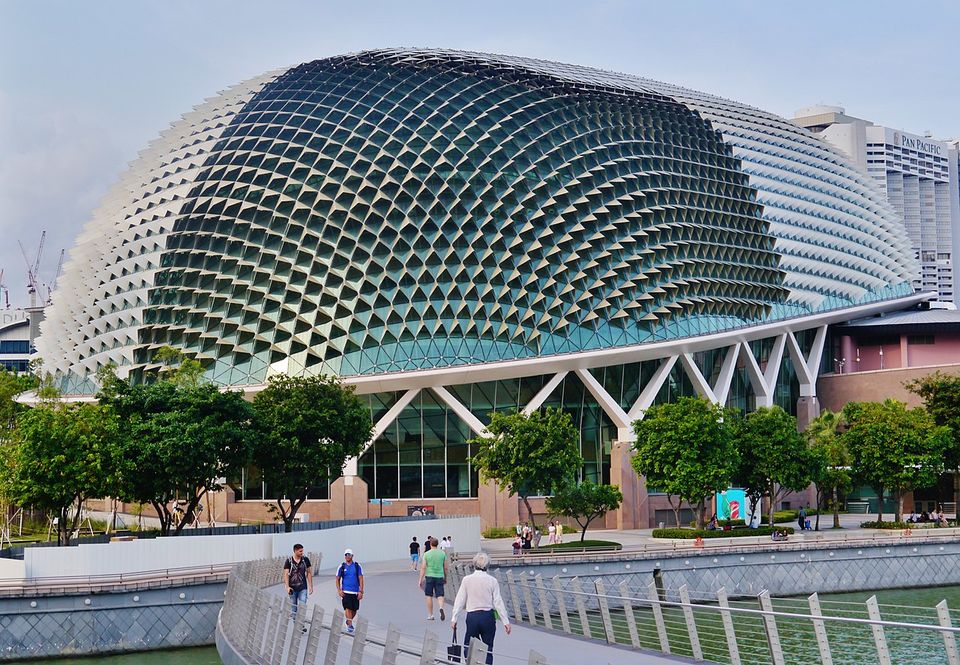 And your favourite artist could be performing! Esplanade - Theatres on the Bay organizes many concerts that offer free entry and it's like a dream come true for music lovers. Extravagantly done stages, endless music for the audience, a play of lights and talented artists from around the world performing with zeal and vigour – that's what a concert here is all about. Make sure to check their schedule for when the free concerts are being held. The Esplanade Roof Garden and Music Library can also be accessed free of cost.
9. Have a culturally rich experience at Haw Par Villa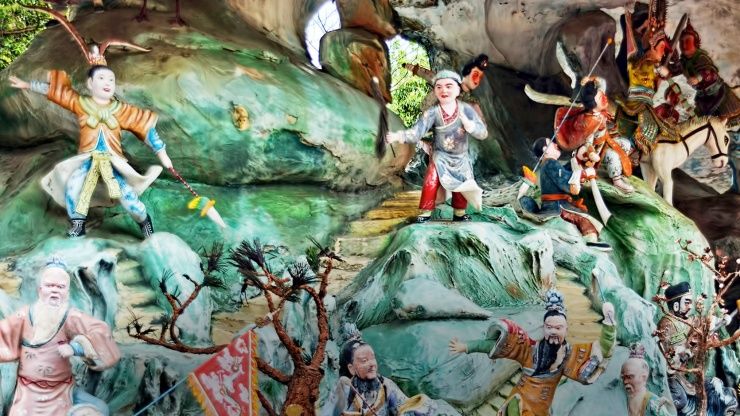 Get up close and personal with Chinese folklore and legends as you enjoy visit Asia's largest culture park, Haw Par Villa. The attraction is dotted with many structures built according to the traditional Chinese architecture, acquainting you with the details of the same. The various dioramas (with the Ten Courts of Hell being the most visited), magnificent sculptures and tours organized around these are great if you wish to learn more about the local culture and about the origins of various Chinese traditions.
Timings: 9 am – 7 pm
10. Step back in time at Katong Antique House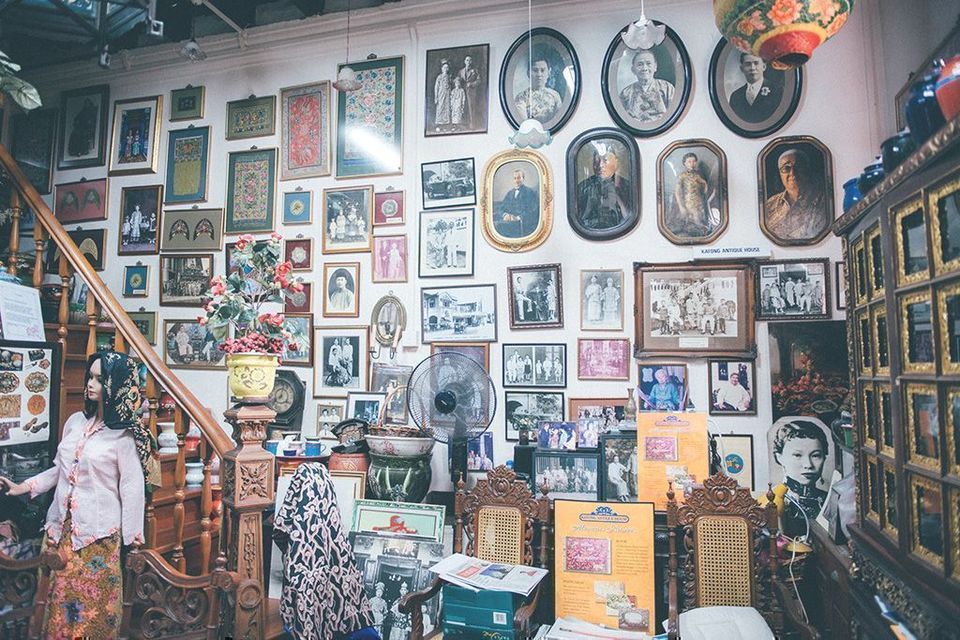 A restored family home turned museum, Katong Antique House is an ode to the fading Peranakan culture in Singapore. The house-museum is filled with Baba-Nyonya artefacts, paintings, sculptures, crockery, furniture, costumes and many other articles from day-to-day life. It is run and maintained by Mr. Peter Wee, a Peranakan, who will be happy to show you around and share interesting little anecdotes as well.
Timings: 11 am - 4:30 pm