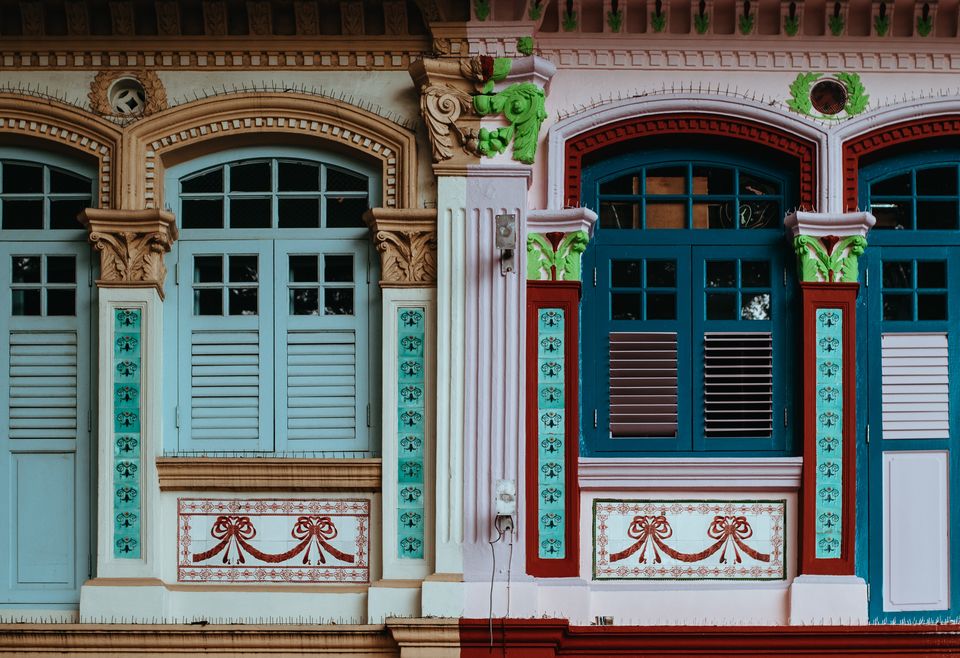 What's a trip without stunning pictures to share on your Instagram feed? If you too are an Insta-traveller, then Singapore should be high up on your travel bucket list. Ranked as the 10th most Instagrammable country in the world in 2018, Singapore has no dearth of photo-worthy spots. With eclectic streets, beautiful landmarks and iconic buildings, pictures of this neon-coloured country are sure to spice up your feed instantly.
Here are 10 of the coolest places to visit in Singapore to take that perfect Instagram shot and get noticed instantly.
Haji Lane
Haji Lane is often referred to as Singapore's original indie neighbourhood. Lined with colourful murals, quaint boutiques and quirky cafes, this narrow lane is a haven for art and culture lovers. The place is buzzing with activity from morning to night and is popular among both tourists and locals for its lively shopping experience. And while you can get great pictures here at any time of the day, if you get here early in the morning, you can capture the quirky architecture in its full glory.
Sultan Arts Village
The Sultan Arts village is a small collection of art-studios and galleries. Slightly removed from the hustle-bustle of Kampong Glam neighbourhood, the artwork on the streets here makes this place unique. Murals painted by international and local artists liven up this otherwise quiet neighbourhood and also serve as a great photo-op.
Joo Chiat Road
A charming corner in eastern Singapore, the Joo Chiat neighbourhood is considered one of Singapore's first heritage precincts. This place offers beautiful insight into the Peranakan culture. With its mix of heritage shop-houses, hipster bars and colourful boutiques, an interesting juxtaposition of the old and the new. Not only can you get some great pictures here, but you can also learn more about Singapore's rich history and modern influences on its culture.
Chinatown
A trip to Singapore is not complete without a visit to Chinatown, which is a hub for history and culture enthusiasts. Originally a settlement for Chinese immigrants, today it is known for its blend of the old and new. You'll find traditional temples and old medicinal halls next to trendy bars and lifestyle stores. Singapore's Chinatown is in stark contrast to the rest of the city due to its lively atmosphere, and its bold, red and gold colour tones and euphoric streets make for a great backdrop for photographs.
Little India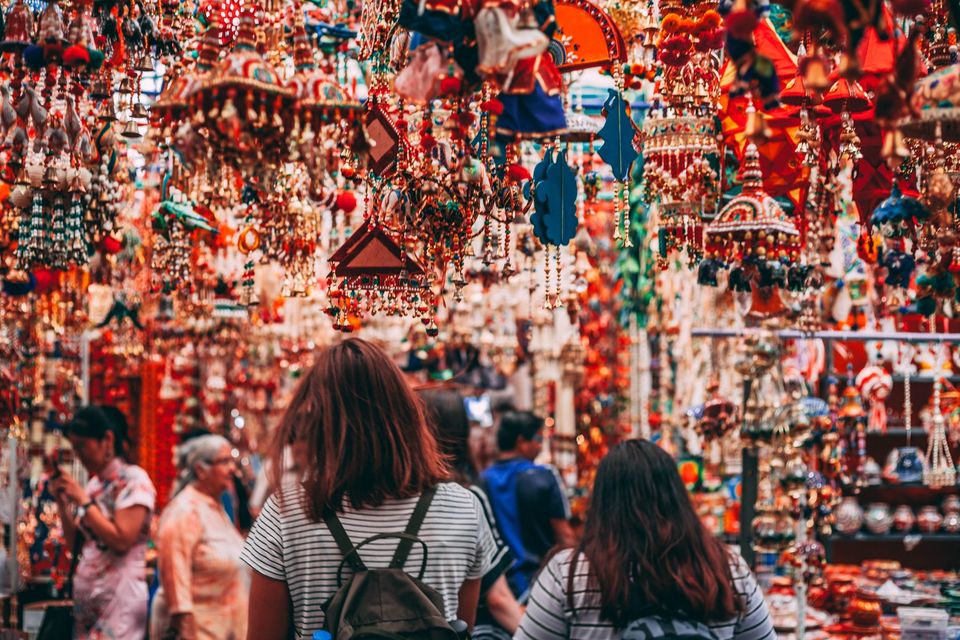 Think beautiful temples, divine food and an amazing shopping experience. Little India is a bustling ethnic neighbourhood that shows off the best of Singapore's Indian community. While on one hand Singapore is known for being orderly and structured, Little India stands out with its constantly moving life. It is in this chaos that beauty thrives. Keep your camera ready because you don't want to miss an interesting sight in this colourful neighbourhood.
Club Street
Charged with an electrifying atmosphere as the sun goes down, Club Street is one of the coolest places to experience Singapore's vibrant nightlife. The main attraction of this place is its hip dining and drinking culture. The street is lined with local pubs, niche boutiques and fancy restaurants, giving you a chance to see how Singapore comes alive at night.
Tiong Bahru
Tiong Bahru is a residential neighbourhood, the country's oldest housing estate, and the kind of place where you can get some really interesting pictures. Its mix of unique architecture, stylish boutiques, and traditional practices make it a must-visit spot. You get to experience modern lifestyle infused with heritage spots in this one-of-a-kind place. And because everything is so pretty, you might tire out trying to click pictures but this place will not run-out of photo-worthy spots.
Muscat Street
En-route the quirky cafes of Haji Lane, you will come across the different but equally interesting Muscat Street. Home to the popular Sultan Mosque, this street gives you a little taste of Muscat in Singapore. It was redesigned a couple of years ago as a joint project between Singapore and Oman and today it finds itself a part of Singapore's multicultural heritage. Lined with palm trees on both sides with a view of the mosque at the end, it makes for a great spot to click some interesting photos. Besides, you also get an insight into Omani culture without having to travel too far.
Hill Street
If you love clicking pictures of old buildings and iconic architecture, Hill Street is the place for you. Home to several landmarks including the Armenian Church, Central Fire Station, Old Hill Street Police Station (which is now home to the Ministry of Information, Communications and the Arts), and the Singapore Chinese Chamber of Commerce, it has been the muse for many a photographers. The most iconic building here has to be the Old Hill Street Police Station which was built in 1934 and was the biggest government building in Singapore at the time. Now its windows have been painted in bright colours that simply liven up any frame.
Universal Studios Singapore
If you've seen pictures of Singapore, then Universal Studios has definitely cropped up. It is iconic for a reason. Besides offering an insight into some of the greatest films ever made, Universal Studios gives you a chance to go on some crazy adventures. From a recreation of Jurassic World and adrenaline-pumping rides to rallies such as the Hollywood Dreams Light up Parade and nostalgic experiences like a walk down Sesame Street, it gives you a lot of opportunities to go all-out with your camera. If you're travelling to Singapore, make sure you take a day out for Universal Studios because this is one place you definitely don't want to miss.
This list is just the beginning! Singapore is full of picturesque locations and no two people will have the same set of favourites. If you want to find out more about such cool places, stay tuned for an exclusive web series by Tripoto which will take you on a journey across this iconic country. We take a dive into their rich culture, beautiful attractions, delectable cuisine and hottest hangout spots. In this 7-part web series, each episode focuses on one aspect of this remarkable country. The one thing we can promise you is that it's unlike anything you've ever seen before. So, stay tuned and watch this space for more!
If you're planning a trip to Singapore, don't forget to watch 'On My Own in Singapore' on Tripoto's Youtube channel.
In association with Visit Singapore.