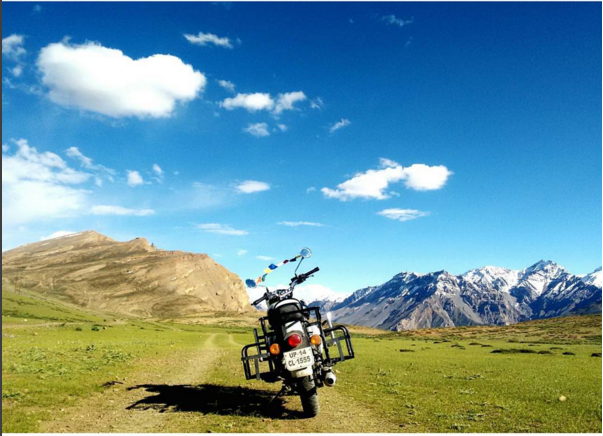 Clearly, Spiti's roads are among the worst in India. It's a nightmare for amateur riders like us & an action packed thriller for senior riders.
But the breathtaking views & amazing kindness of people makes everyone love Spiti equally. 
Once entering Spiti through the Reckong Peo, we halted at Nako, Dankar monastery, Ki Monastery & Mudd. 
Here are the highlights of the trip. All photos taken with Moto g2 and Instagrammed. For more pics follow us @mybulletpoints (instagram) or visit blog.
Nako 
The ride to Nako is not to be missed. The village & its approach both are equally scenic. Road is good on the Reckong Peo side. bad on the Kaza side.
High Israeli influence here has made a local one of the locals a master of Israeli food. He is called Doctor Shakshuka. And, as the name suggests, his Shakshuka is one of the best you will have.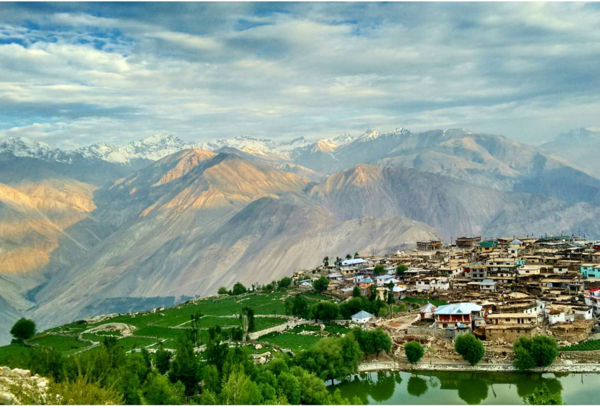 Pin Valley
You won't find the views exhilarating till you reach Mudd. But once in Mudd, its all heaven. You will feel you are in a corner of the world. A beautiful corner.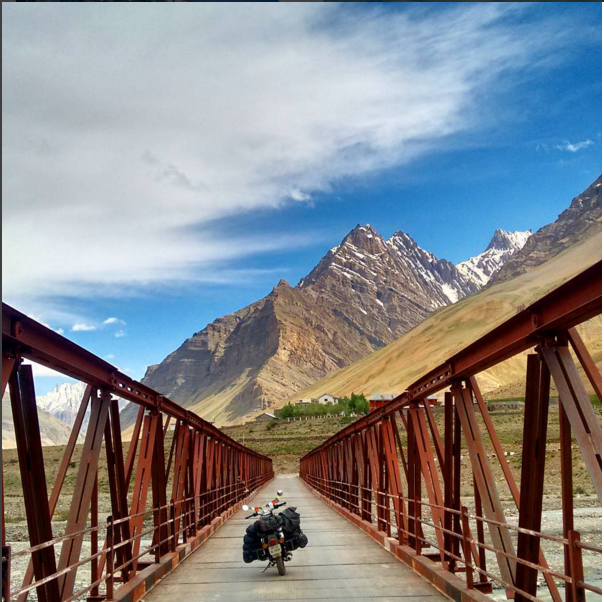 One of the oldest monasteries in the region. And pretty different from what you'll see in in the whole ladakh, spiti region. Must stop. 
A great camping site too. 
Dankar
Like Tabo, people tend to miss this place. Please don't. This used to be the capital of Spiti till Kaza was made the main city in the modern times. 
the architecture here is so impressive, you will feel the whole village is settled on walls, not ground. 
Stay in the monastery. You get the best views from there. And the guy there is very friendly & always high. always.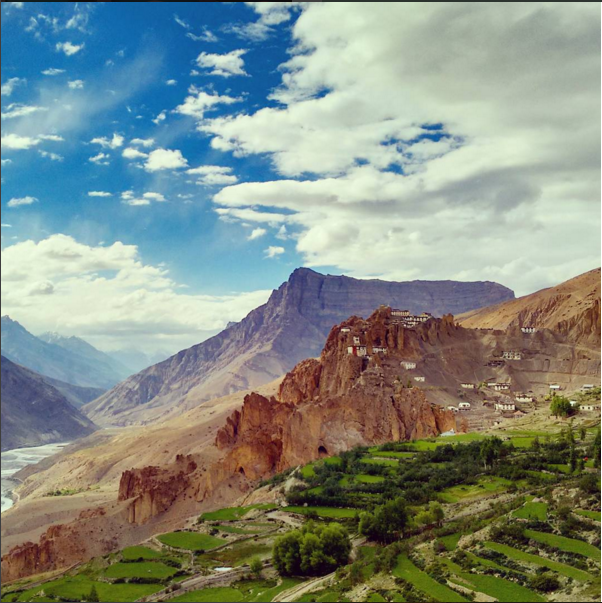 Ki 
Instead of staying at Kaza, we went upto ki for staying in the monastery. the amenities are pretty basic though. we saw two different groups, one Indian, another European leave because of that.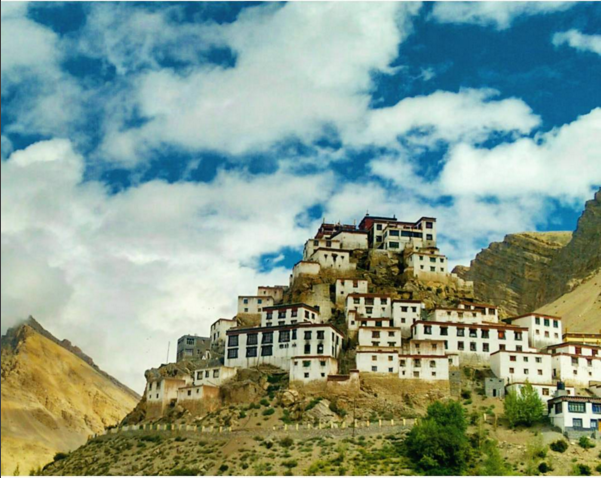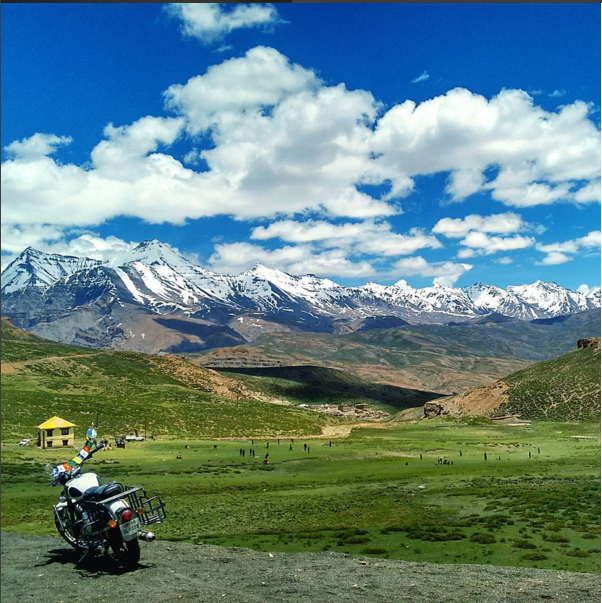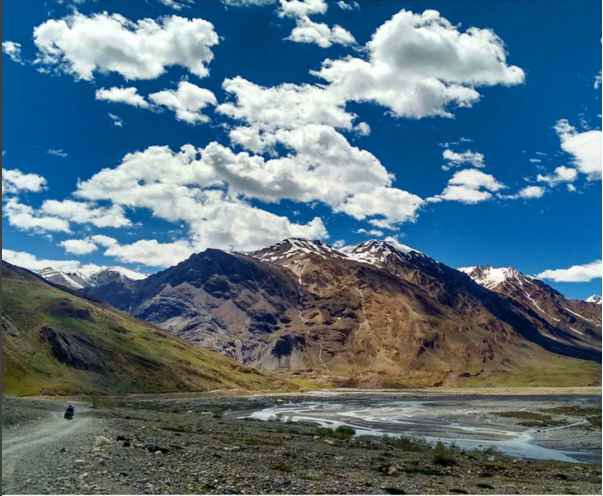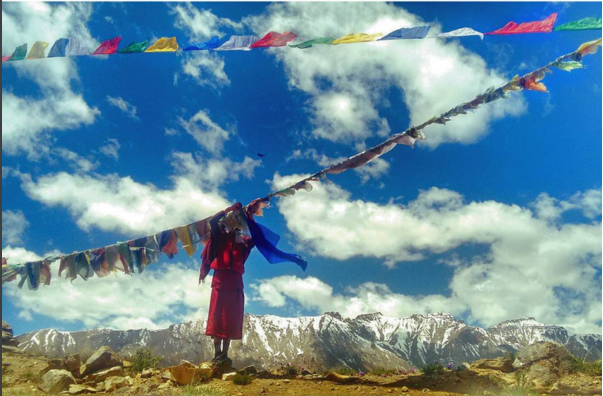 From Ki, we headed towards Keylong. Stayed in Battal for 2 nights. The Uncle - Aunty running that place are hands down god's reincarnation. Everybody loves them. Check out on google why. 
Chandratal
Chandratal, as expected, is pretty damn amazing. you can camp there too, but carry extra warm clothes. Then add some more. The night is very cold there. we met a couple from Pune who camped there. these were their insights.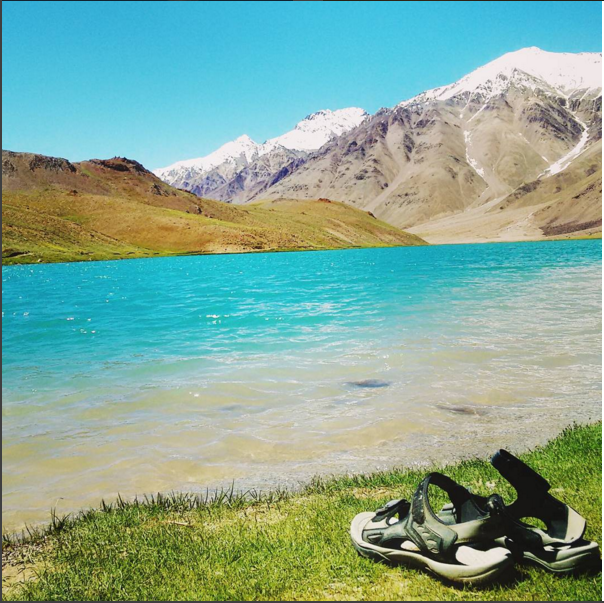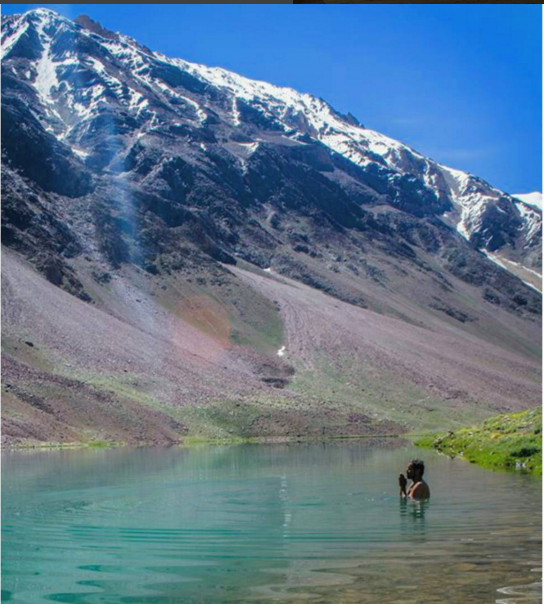 Battal to Keylong
The worst patch of road ever. Having heard scary stories of water being waste deep in some Nallahs, we left early. But even then it felt that we riding our bikes in a river. But it was super fun.