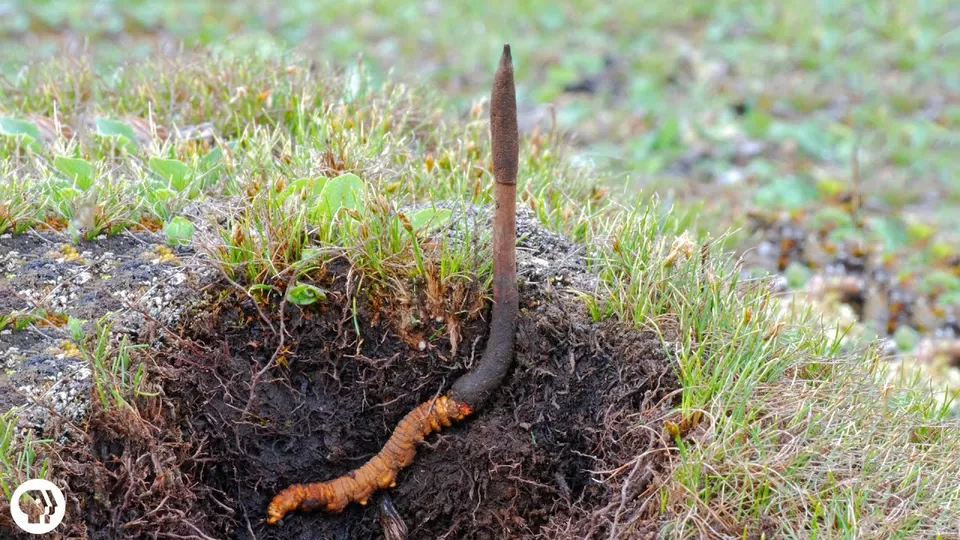 Well, I have, so I will impart some of my knowledge to you all…..Free!!
Did you know that there's a fungus out there that grows on insects and is considered to be one of the most expensive fungi in the world? Yes, you heard that right! It's commonly known as caterpillar fungus, and it's found on the Tibetan plateau and the Himalayas. This fungus is colloquially known as Yarchagumba, which means "summer plant, winter insect" in Tibetan and is only found at altitudes above 3,500 metres (11,500 feet).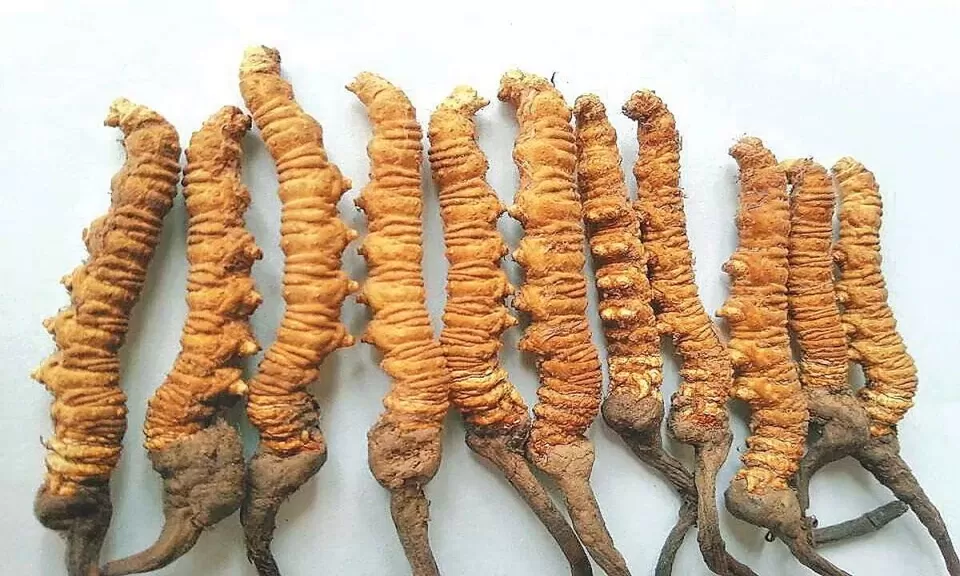 The process by which this fungus infects its prey is quite fascinating, to say the least. Ghost moth caterpillars live underground, keeping warm and munching on plant roots until they metamorphose into adult ghost moths. However, if they're unfortunate enough to come into contact with Ophiocordyceps sinensis, the caterpillar fungus, their fate takes a sinister turn.
During the summer or autumn, the fungus enters the caterpillar's body and begins to grow through its organs in thread-like structures, slowly devouring it from the inside out. The caterpillar, now brainwashed by the fungus, crawls upwards until it's just below the soil's surface, where it eventually perishes.
Come springtime, a long brown fungal stalk bursts forth from the caterpillar's head, and it pops through the soil to release its spores, which infect other unsuspecting caterpillars. This gruesome cycle of parasitism perpetuates itself, making for an intriguing and somewhat eerie natural phenomenon.
Why do people want to scour the meadows where the fungus grows hoping to harvest these infected corpses?
Because a pound of the fungus called yartsa gunbu can be worth tens of thousands of dollars!!
Used in Tibetan and Chinese medicine to slow aging, cure cancer and treat all other diseases, this is even sold as an aphrodisiac. From being used as tea to being added in soups and stews, it is believed to treat a variety of ailments from fatigue to cancer - although there is no concrete research that shows that the fungus actually works.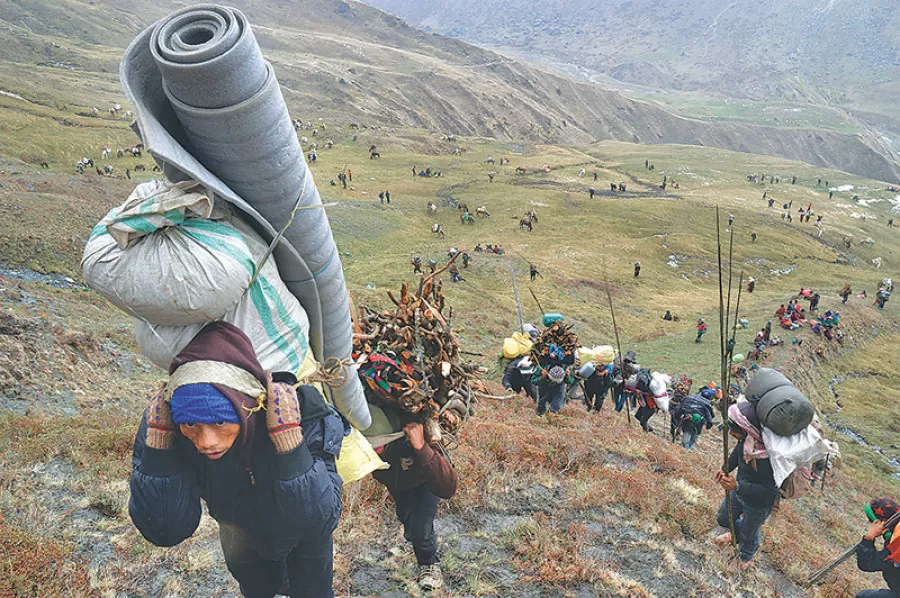 Picture a highland region, nestled on the border between Nepal and Tibet, where every year thousands of villagers embark on a daring quest for this rare and valuable herb. This mystical plant can only be found at certain elevations for a few weeks each year and is highly coveted in China for its use in traditional herbal medicines.
Recently, a group of 15 daring yarchagumba pickers ventured into the Mugu district in search of their precious bounty. But their journey took a tragic turn when they were hit by a sudden avalanche. Despite the harsh snowy weather, rescue teams hiked to the remote site in a race against time to save the stranded villagers.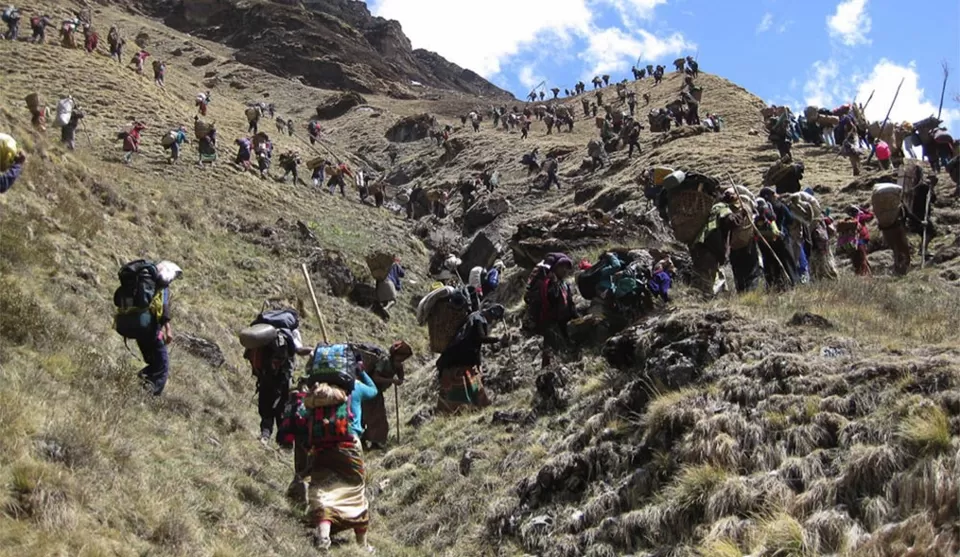 Sadly, three bodies were recovered from the area, and officials are still searching for two more missing collectors in the nearby Darchula district. Over-harvesting of yarchagumba has already led to a 30% decline in its population over 15 years, according to the International Union for the Conservation of Nature. As a result, this rare herb has been listed as "vulnerable" to extinction in the directory of threatened animal and plant species.
The story of yarchagumba and its perilous harvest highlights the delicate balance between human economic pursuits and the need to protect our natural resources. It also showcases the incredible bravery and determination of the Himalayan villagers who risk their lives to obtain this precious herb.
According to the International Union for the Conservation of Nature, this relentless practice has already caused a staggering 30% decline in numbers over just 15 years, leading to its classification as "vulnerable" in the directory of threatened animal and plant species. The clock is ticking, and urgent action is needed to prevent this magnificent creature from vanishing forever.
So, the next time you're hiking through the Himalayas, keep an eye out for the elusive caterpillar fungus - it's a real wonder of nature!
Think we missed out on something? Tell us about it in the comments below. Or write about it here on Tripoto and earn Tripoto Credits!
Explore the best of travel inspiration on Tripoto Instagram!