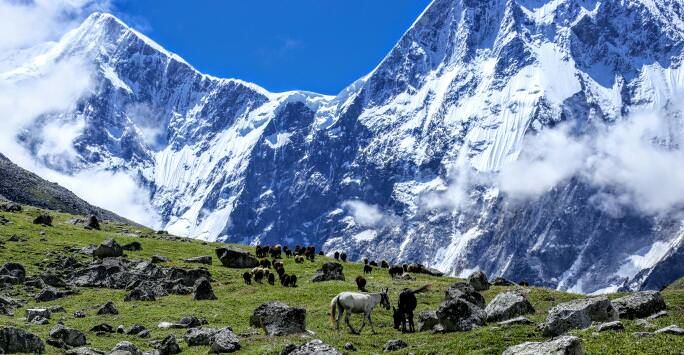 Have you heard about the myths? Myths are the legendary or traditional stories concerning someone being a hero or event. These sometimes explain some practices, natural phenomenon or are related to the deities or demigods. Similarly, there is a myth about a place where nobody is allowed to worship Lord Hanuman. It is surprising to see such sites and tales related to these beliefs.
Do you know there is a village where no one can worship the idols of Lord Hanuman? Do you feel amazed? But this is true. There is a village in Uttarakhand where people have not forgiven Hanuman Ji for ruining their holy mountain. Many people still do not know the history behind this. Read further and understand the complete story.
About the Place
The village Dronagiri is the place behind this suspense! People of this Himalayan village have not forgiven Hanuman Ji even today. It is believed that Lord Hanuman had damaged the mountain on which the Sanjeevani plant grew. As their village was destroyed, the locals still have hatred for Hanumanji.
Village Dronagiri - A Glimpse
This place is a small village in Almora. With a mysterious story, this place is also a famous tourist attraction. Also, Dronagiri is a prominent trekking place in Uttarakhand. This village is known for its mythological history and a wide range of medicinal herbs and plants. The locals of Dronagiri village are very humble and friendly. Here, houses are constructed in to form of a step. Step farming is carried out in the whole region to avoid water logging during rains. In Dronagiri, rice is an essential part of the meals. It is a small and beautiful village in the hills of Uttarakhand, where people have a unique living and lifestyle.
The History Behind People Refusing to Worship Lord Hanuman
As per the Ramayan, Sanjeevani is very well known for its appearance. Lakshman, Lord Ram's brother, was seriously injured in a battle when Shri Ram was battling with Ravana to rescue his wife. Lord Ram sent the physician Sushena to cure his brother. At that time, Hanumanji was asked to get Sanjeevani, a curing herb from the Himalayas, to heal Lakshman's wounds.
Sushena told Hanuman Ji that the herb grows in the Drongiri range of the Himalayas. After getting the instructions, Hanumanji left immediately in search of Sanjeevani. After reaching the place, he got confused and could not find the herb. As he failed to find it, Hanuman Ji lifted the whole Dronagiri as it contained the plant and took off.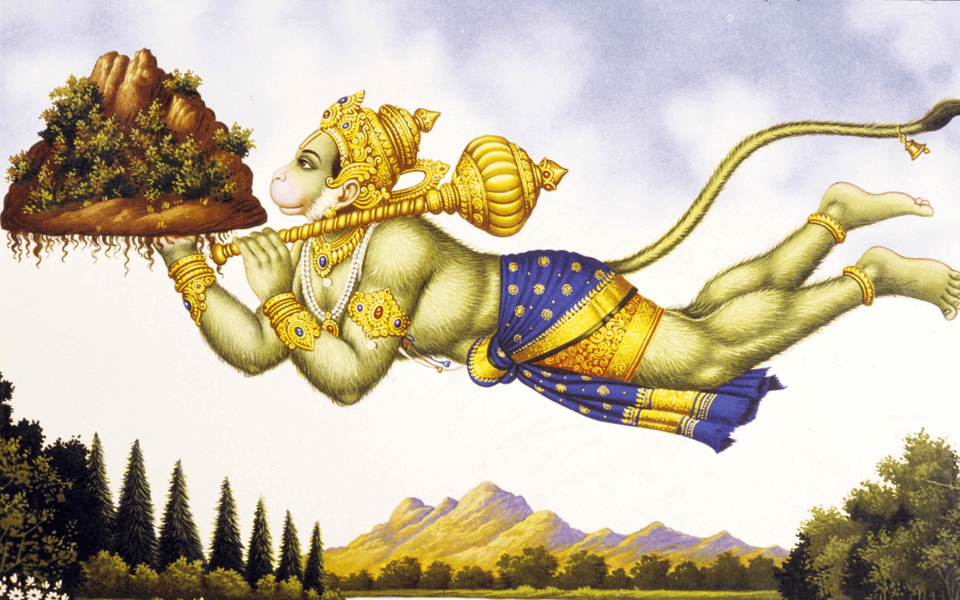 Since then, there is a village in Dronagiri where people have not forgiven Lord Hanuman for destroying their place. Hanuman Ji is not worshipped in this place by any of the locals.
A Trek to Dronagiri
Apart from being a place with myths due to which here no one is allowed to worship Hanuman Ji, Dronagiri is a popular trek point too. It attracts a lot of visitors every year. With the religious value, the valley has a beautiful trek. The Jumma-Dronagiri trek is a 15 km famous trek. This trek takes you through the banks of Dahuli Ganga. After beginning the trek, you have to cross the suspension bridge over the river Dhauli Ganga. To witness the beautiful views from Dronagiri peak, trek 2 km further to the place named Dhaar.
Closure
So, now you know everything about Dronagiri. It is a place where the locals are not allowed to worship Lord Hanuman due to some myths. Also, Dronagiri is an excellent trekking destination in Uttrakhand. So, pack your bags and explore this mythological place and have a fun time trekking.