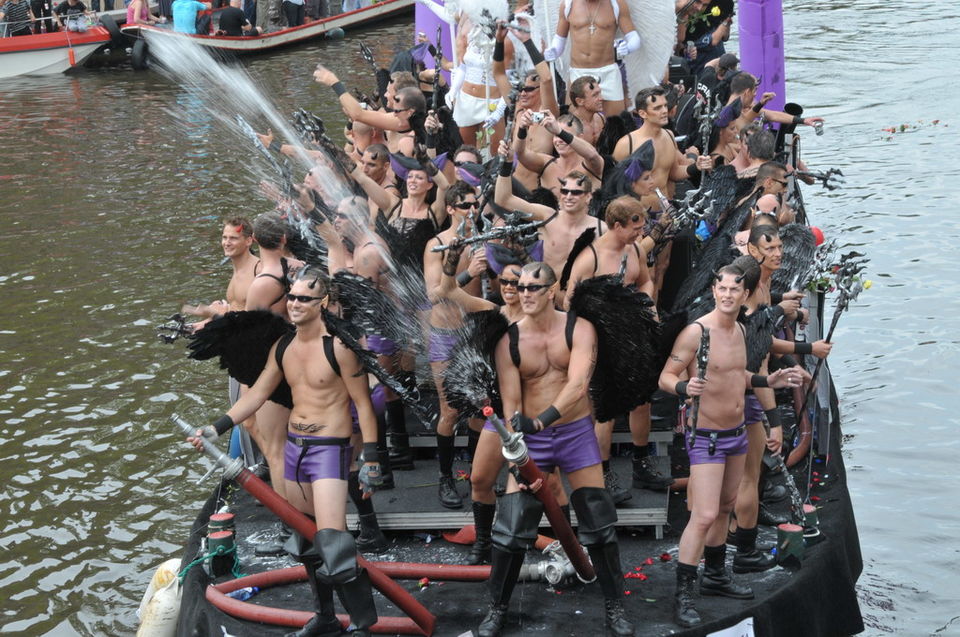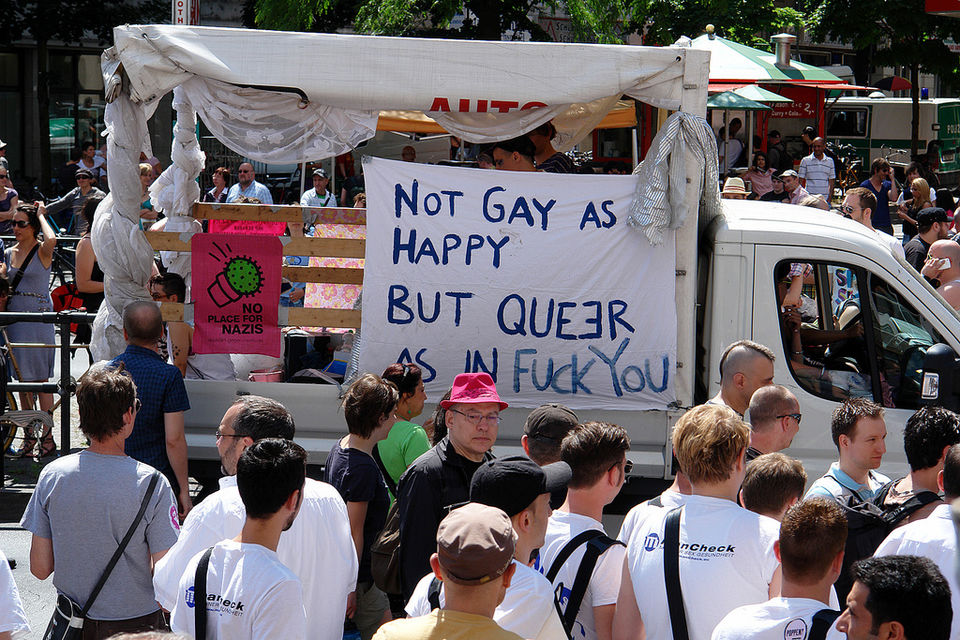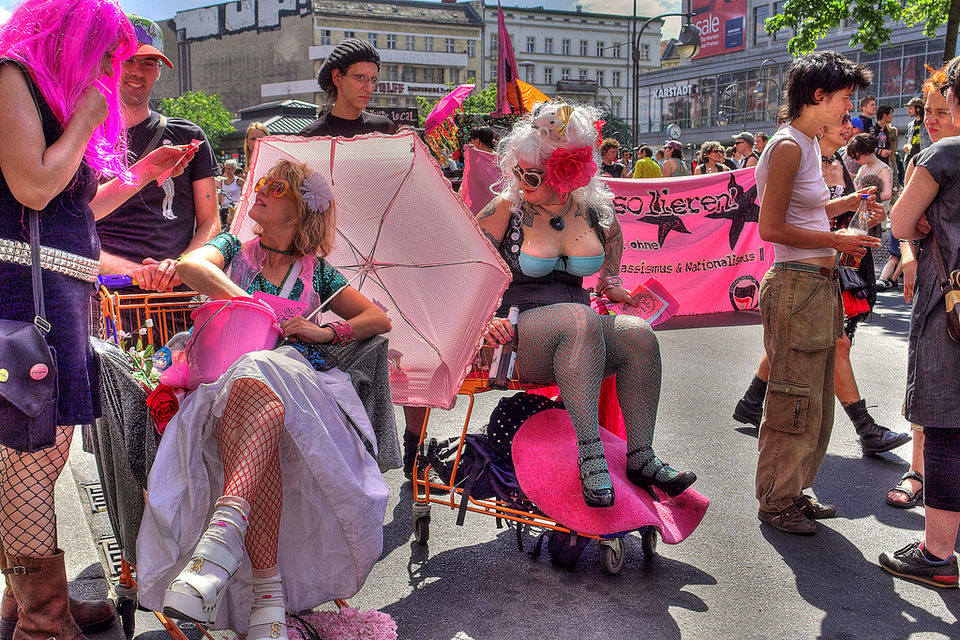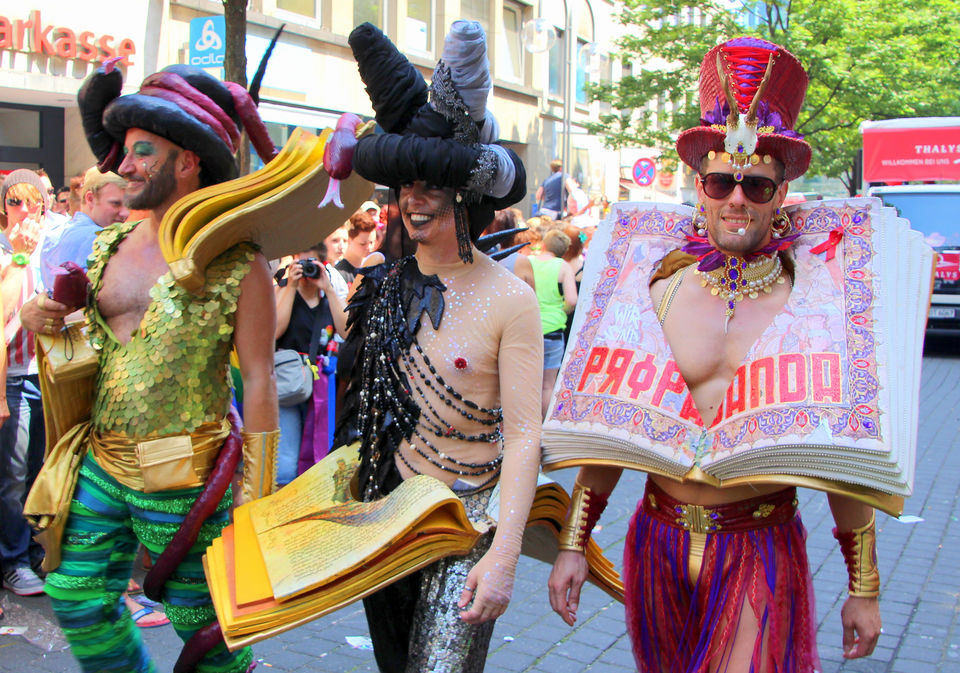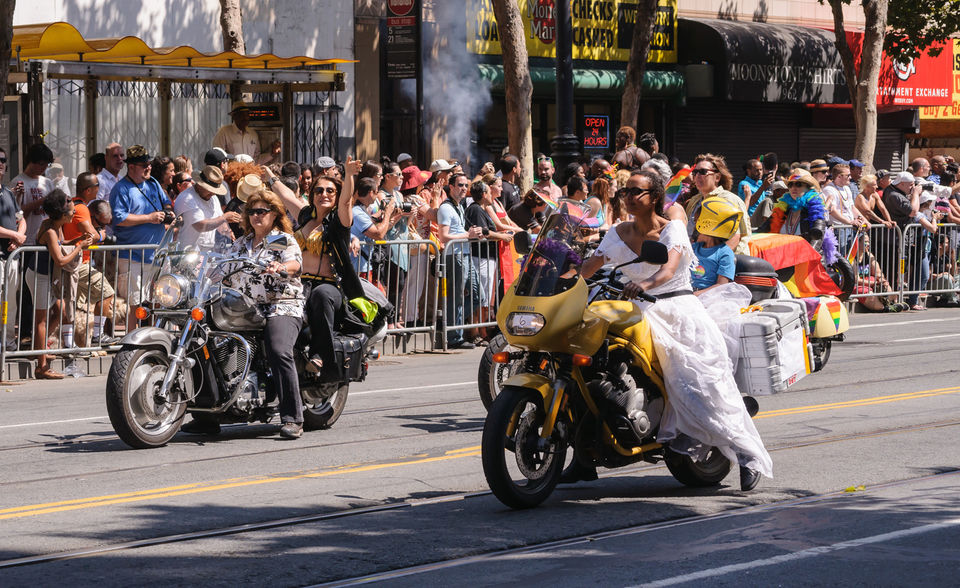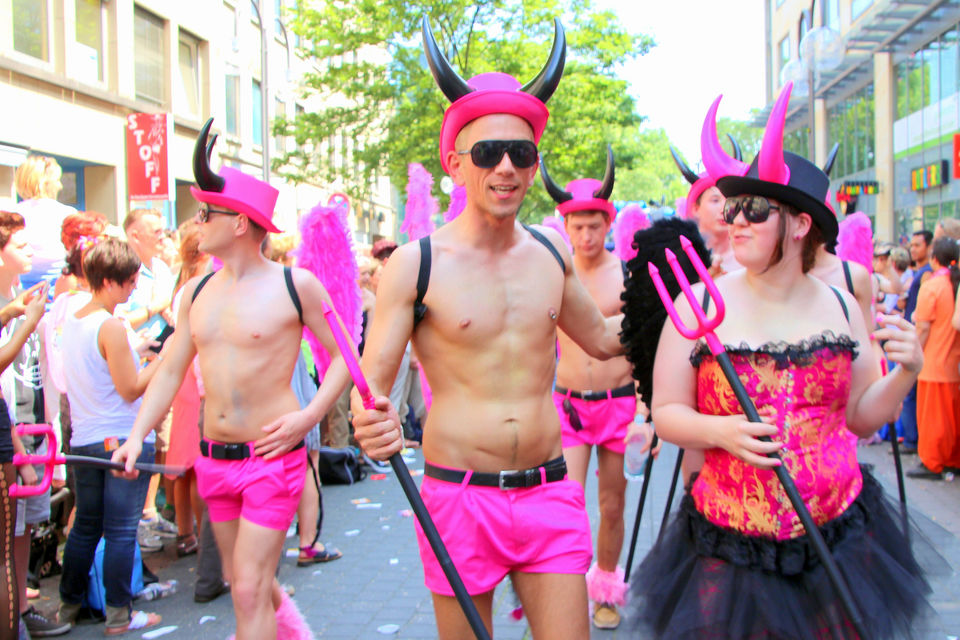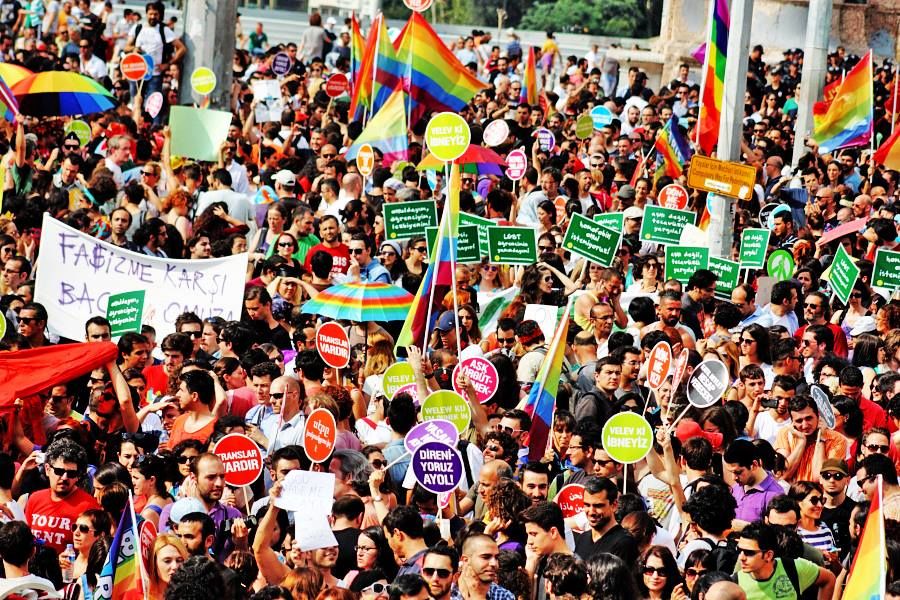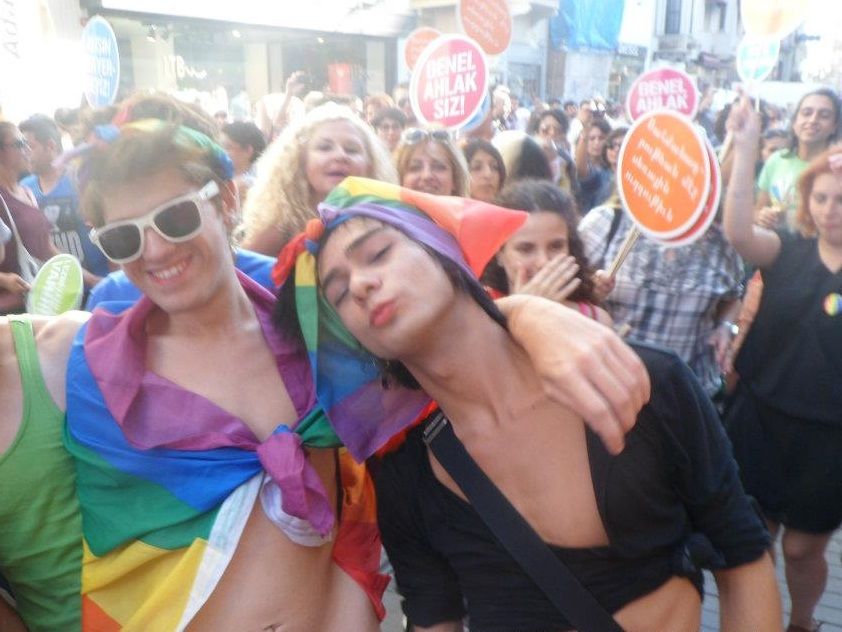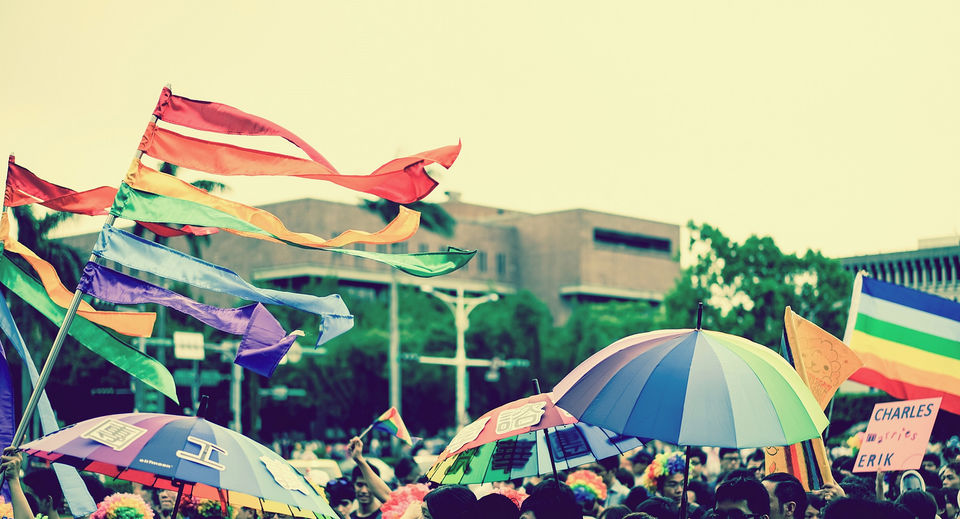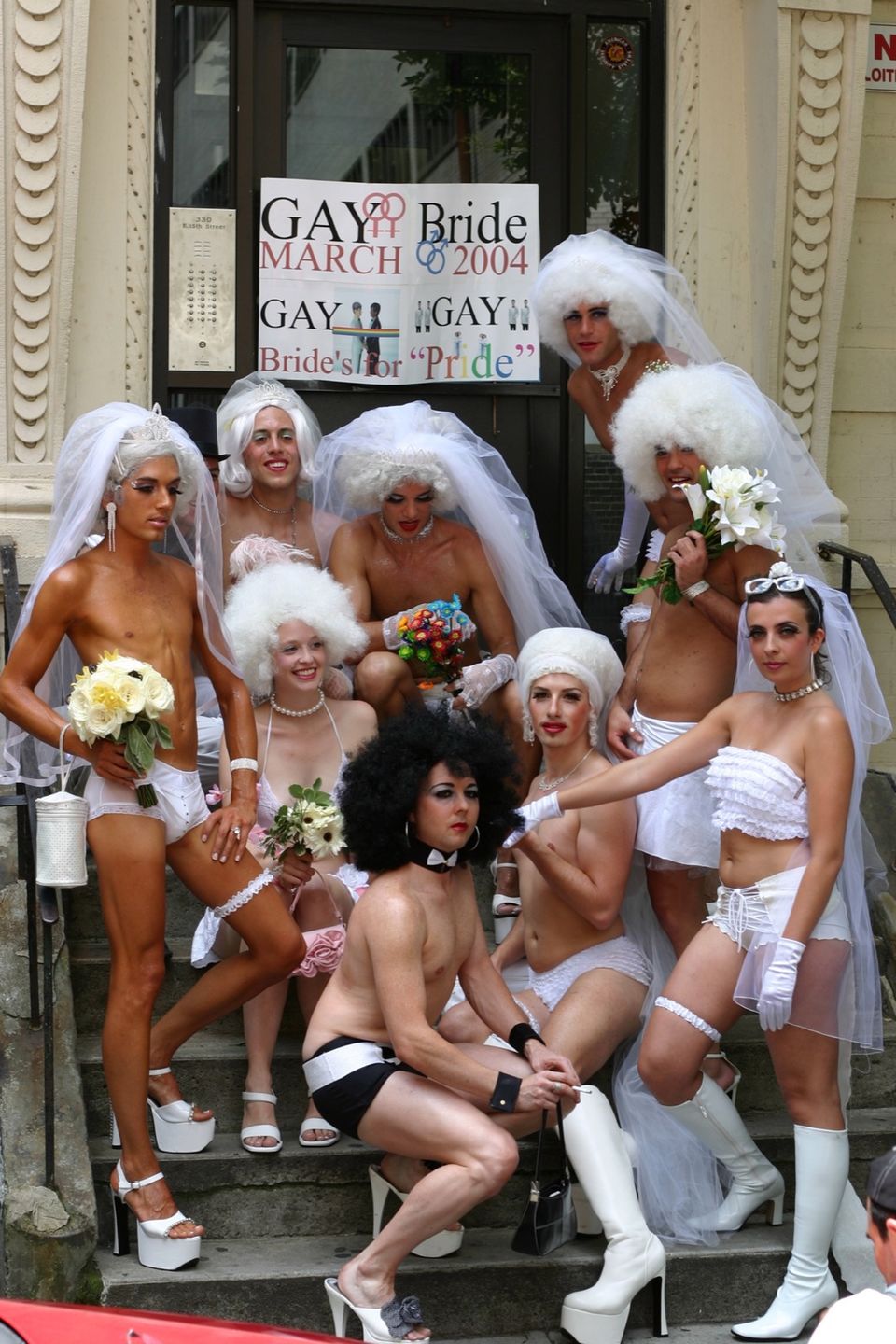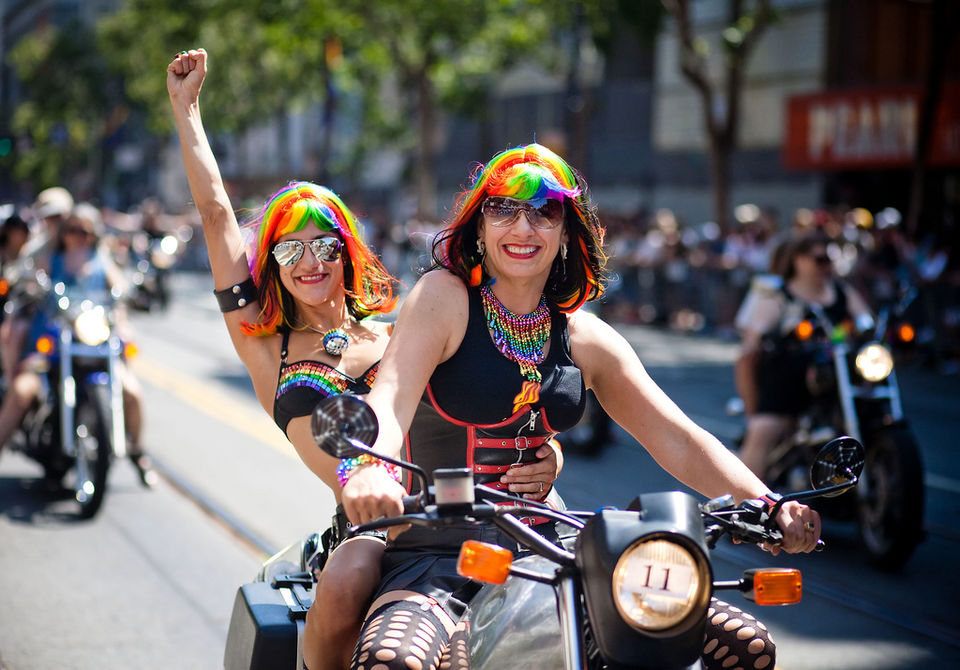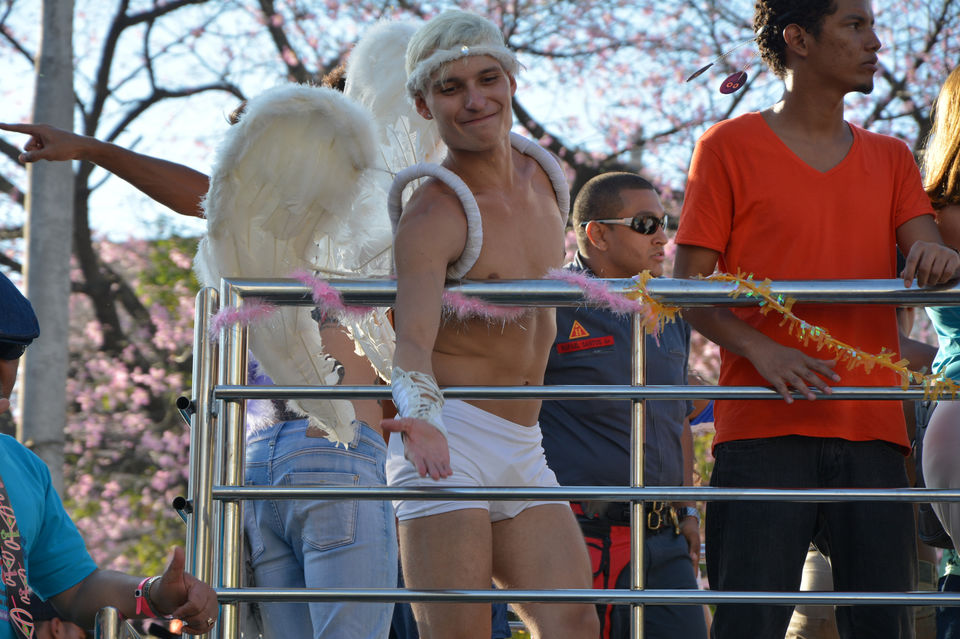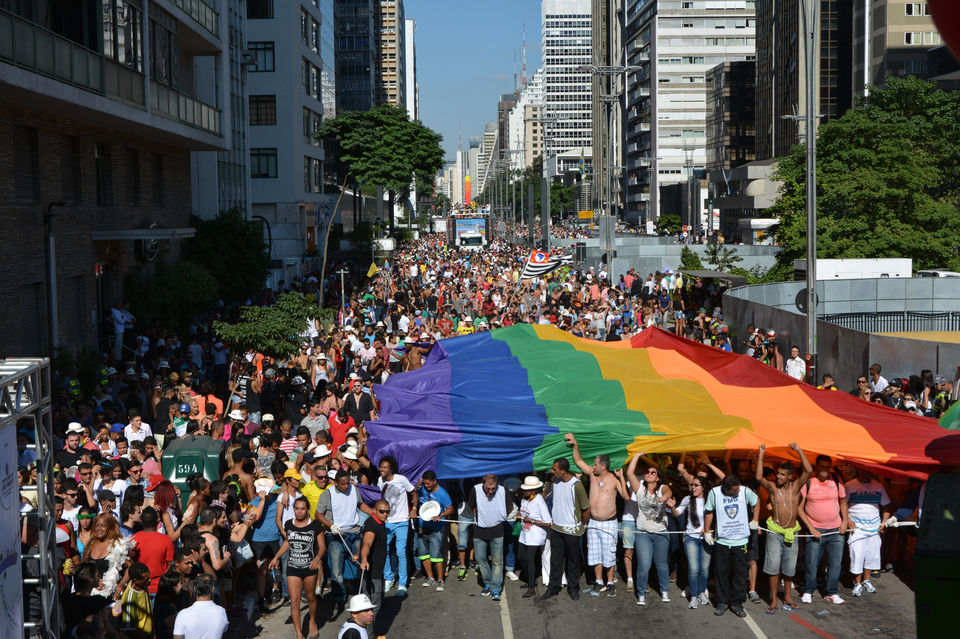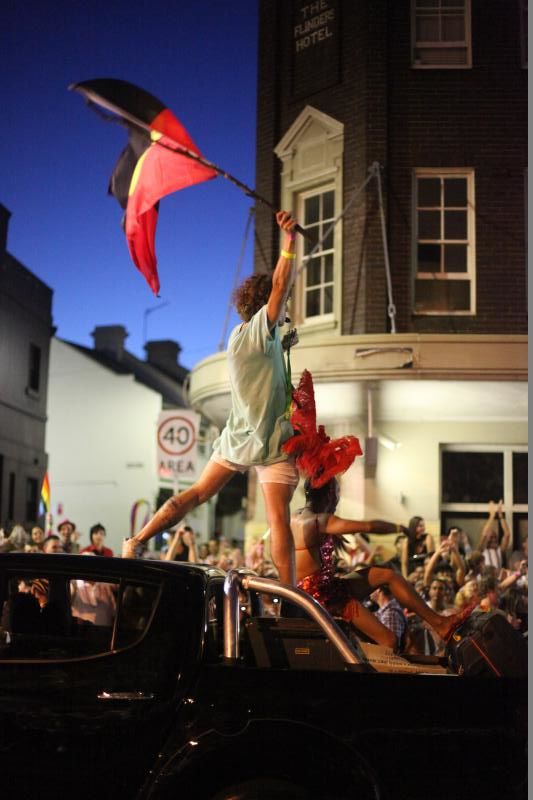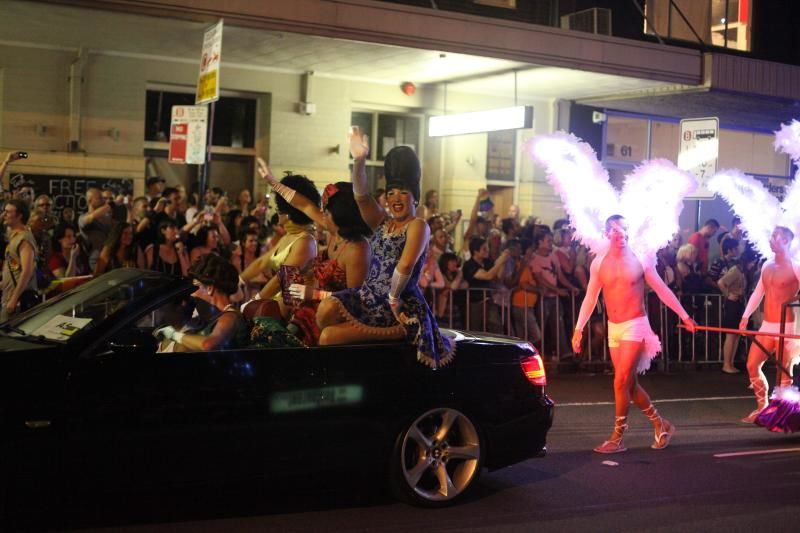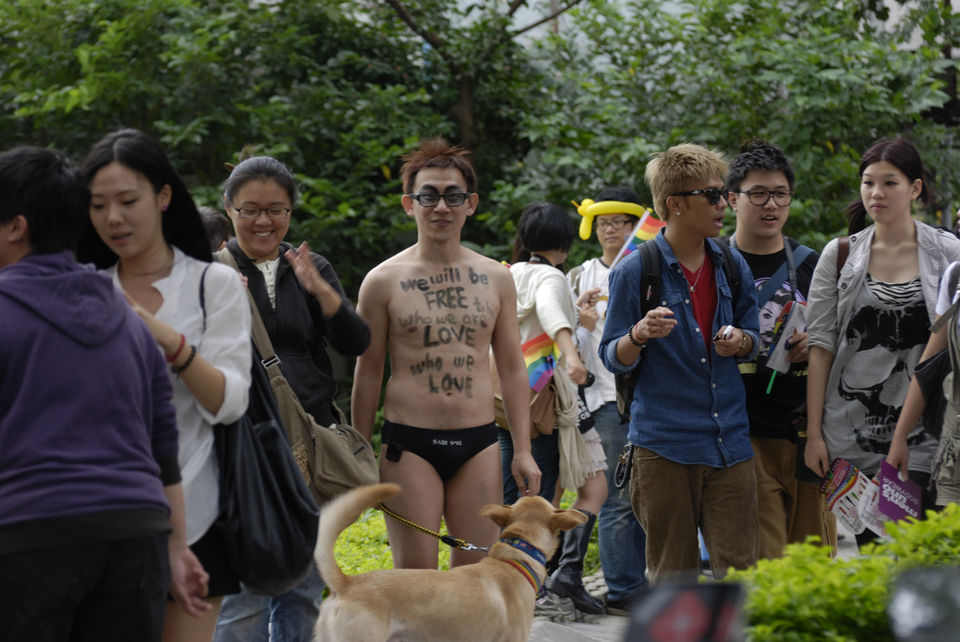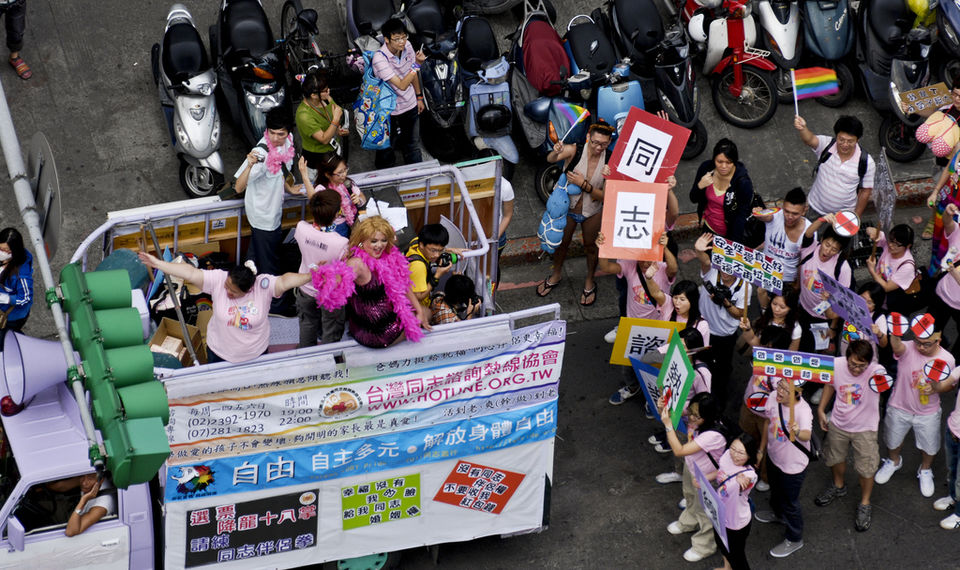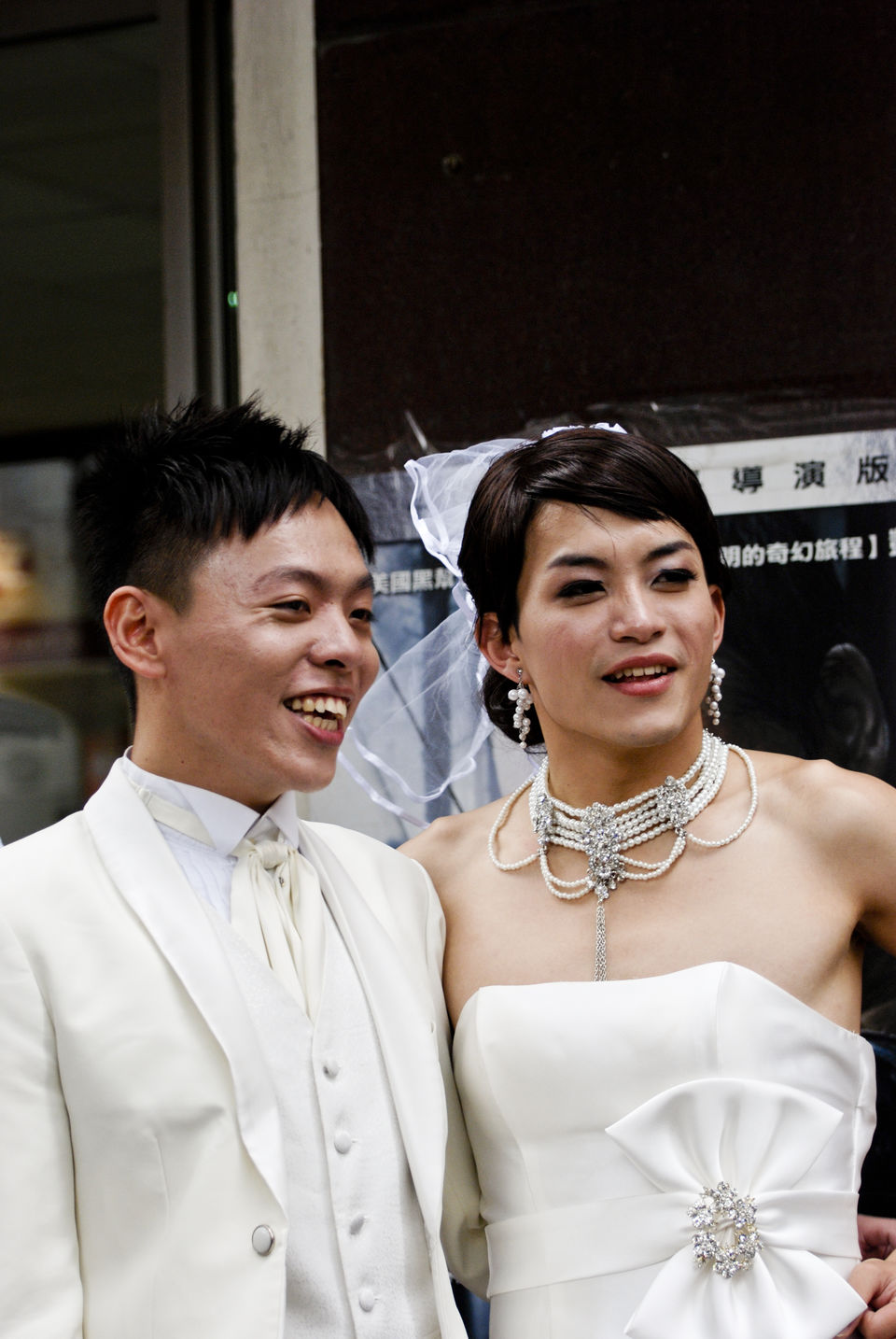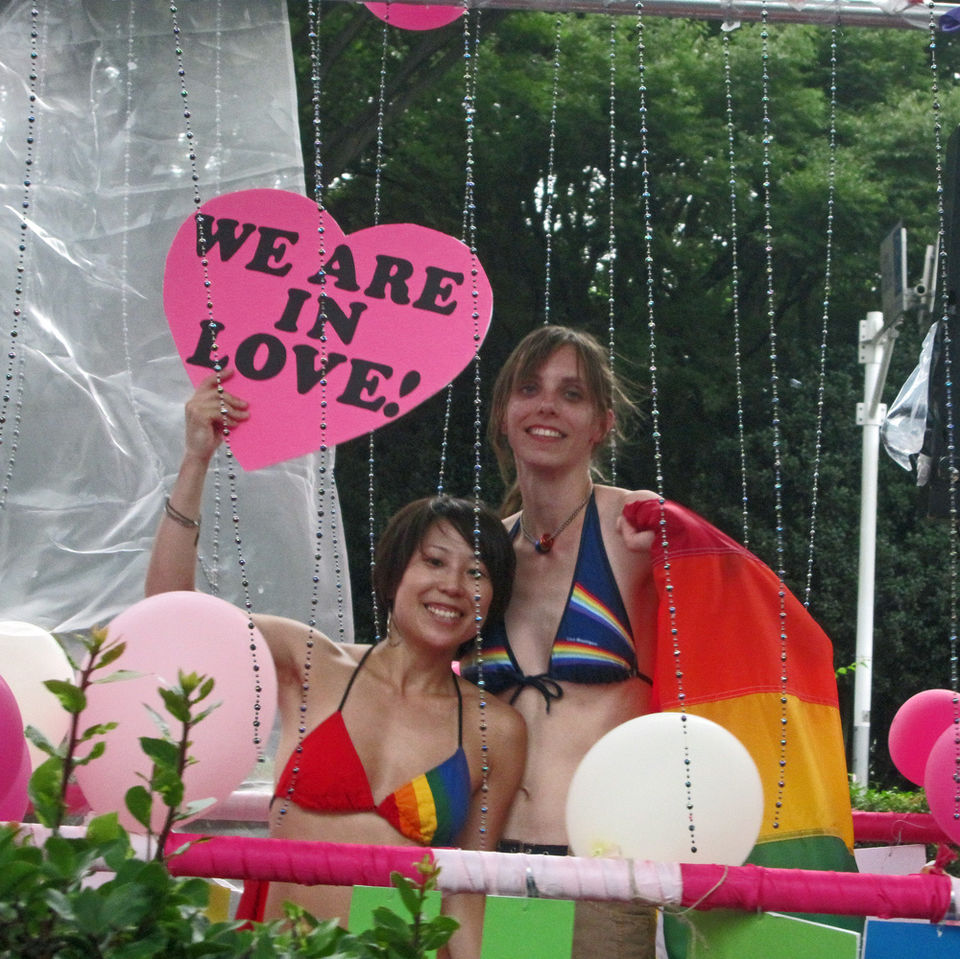 Not everybody is born the same, and thank heavens for that. How boring would the world be if we were all alike? But we are all born deserving of the same rights and privileges. In an ideal world, we would all be born equal. But we're not; too many people have to fight unfair battles and bigotry every single day of their lives. When they take all those battles and thumb their noses at society and its norms by being the most flamboyant and fabulous versions of themselves for a day, how can you help but step back and admire it? Gay Pride events are incredible in their spirit, bravery, the defiant rejection of the idea that they should hide in shame. If you want to see or be a part of this fantastic and admirable testament to strength, here are a few highlights.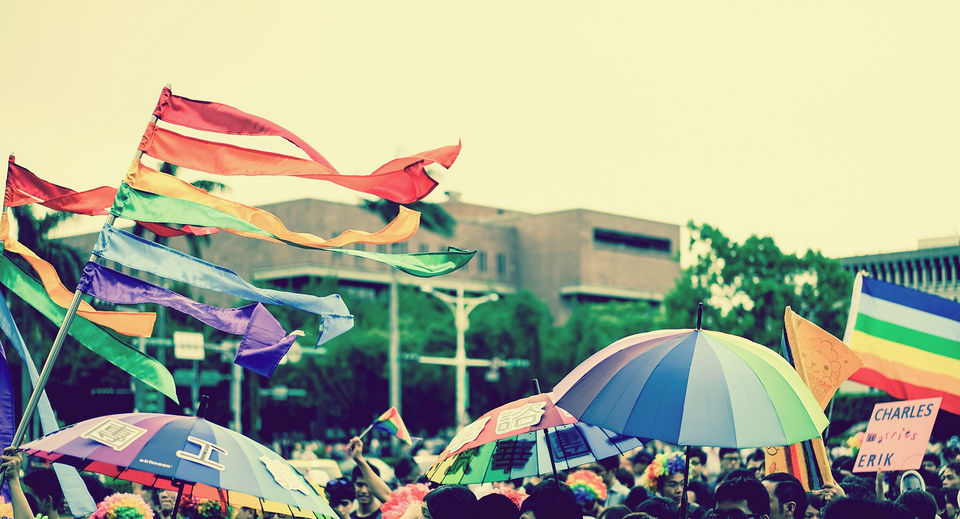 Pic: Luke Ma
Gay pride events are usually held in June, but not in Taiwan (or Taipei), where the biggest gay pride event in Asia is held. It's been considered a great success since 2003, when it became tradition to hold it on the last Saturday of October. The 2015 event will be held on October 24. It's also one of the most fun weekends ever, with loads of parties happening through the week. During the march, you'll see everything – out and proud people in speedos, people in wedding gowns, allies in far drabber outfits who seek to lend support without taking any of the limelight, rainbows everywhere, performances by celebrities who support equality. If you're there, don't forget to join in or turn up in solidarity.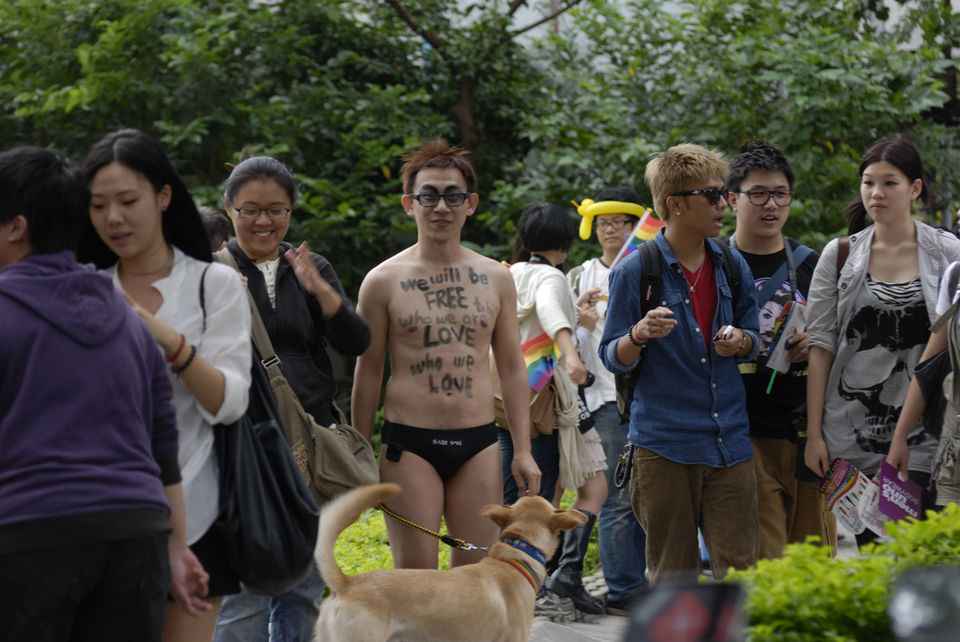 Preaching to the choir here, lad. Be free, be you.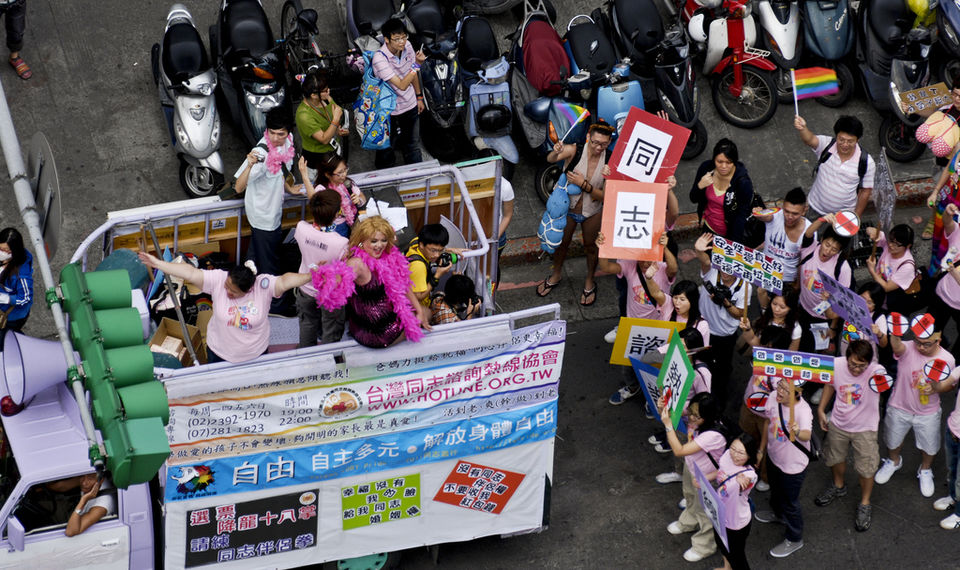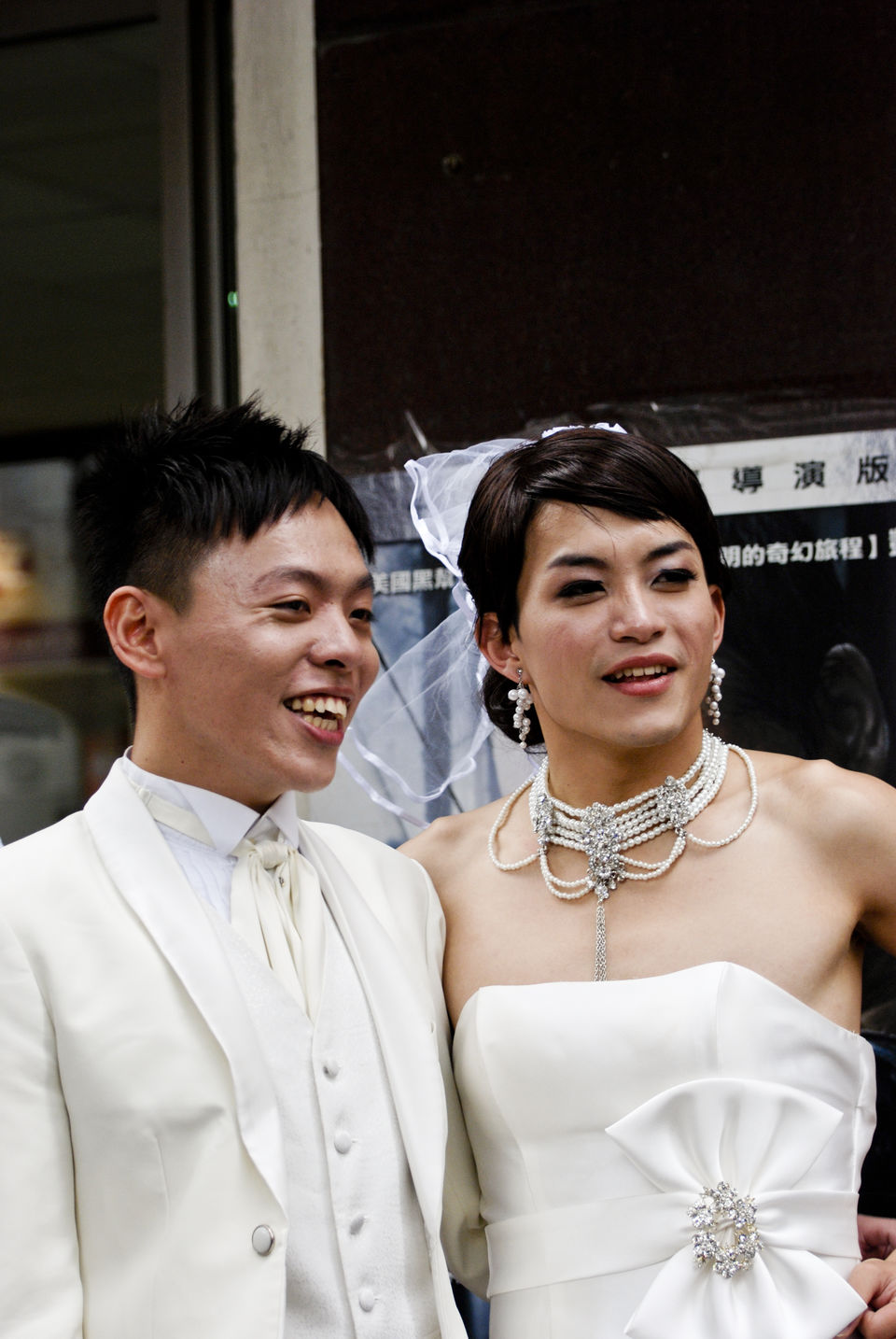 Pics: 1 2 3 Shih-Shiuan Kao
2. Sao Paulo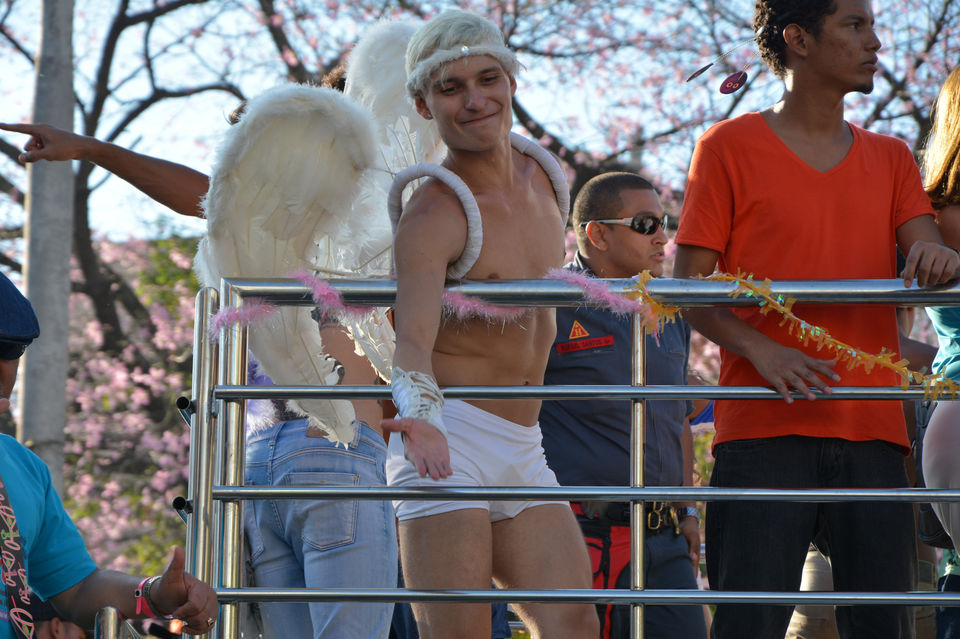 This is, possibly, the biggest gay pride march in the world. Millions of people turn up and march, dance and celebrate just being. This year, the celebrations were on all through the first week of June, culminating in the march on June 7, with the finale will be as spectacular as it has ever been.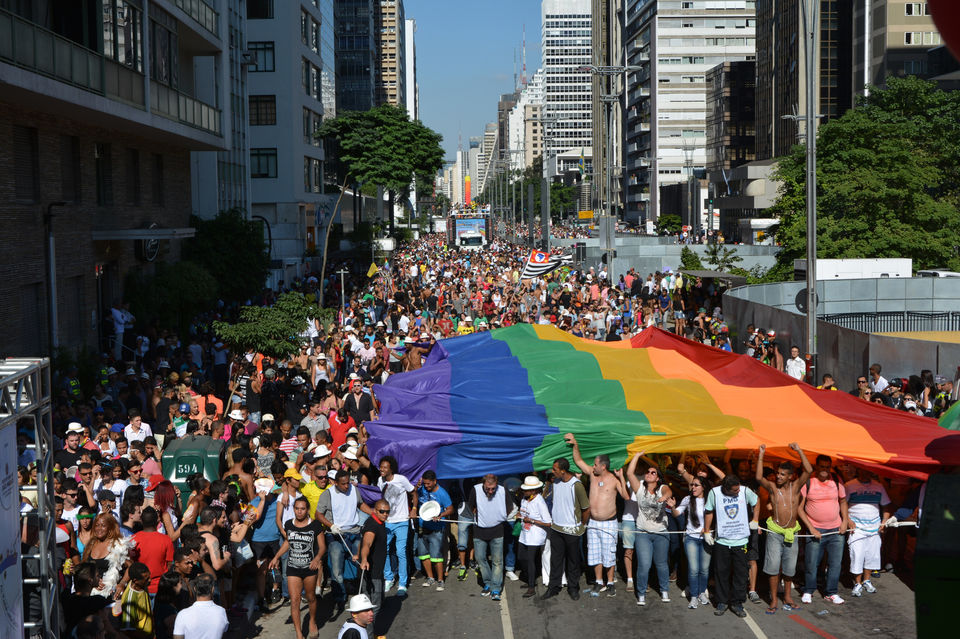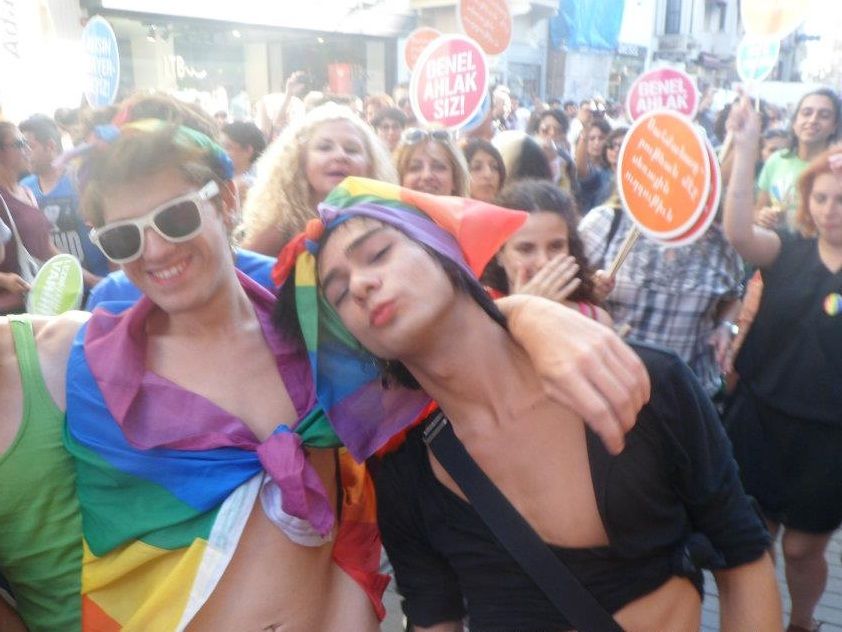 When Gay Pride events are held in India, I wonder at the courage of those who participate. It's a big risk, isn't it, considering how bigoted our laws and so many of our law enforcers, apart from much of society in general, are? Well, imagine gay pride in Turkey, then. This is one thing that brings religious leaders together even in a place like Tel Aviv, where Jewish, Muslim and Christian leaders came together and tried to get their pride parade cancelled. The Istanbul Gay Pride march gets absolutely no support from the government and is held in the last weekend of June. Last year, it was held on June 30 and saw over 100,000 people marching. Take a bow. Take a hundred.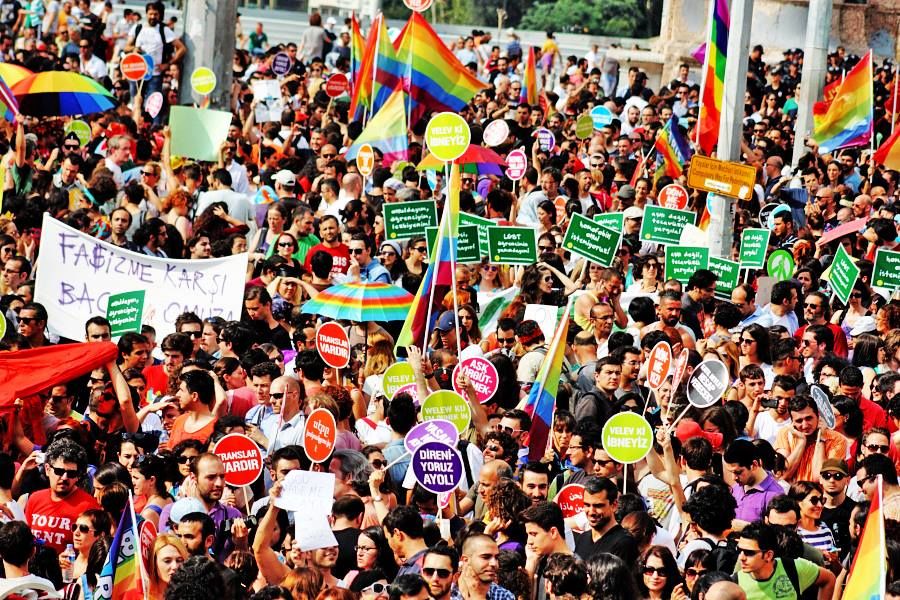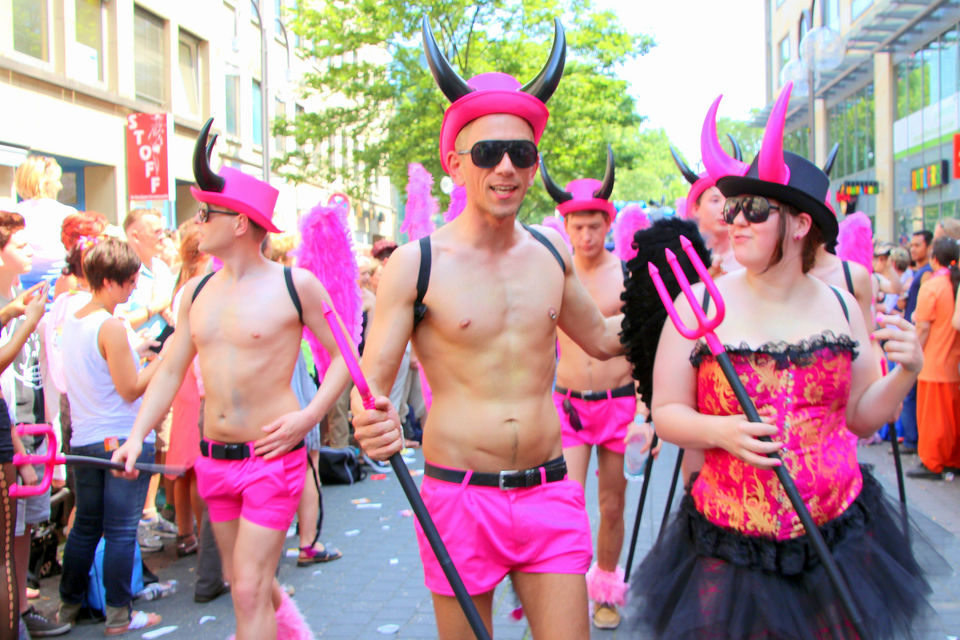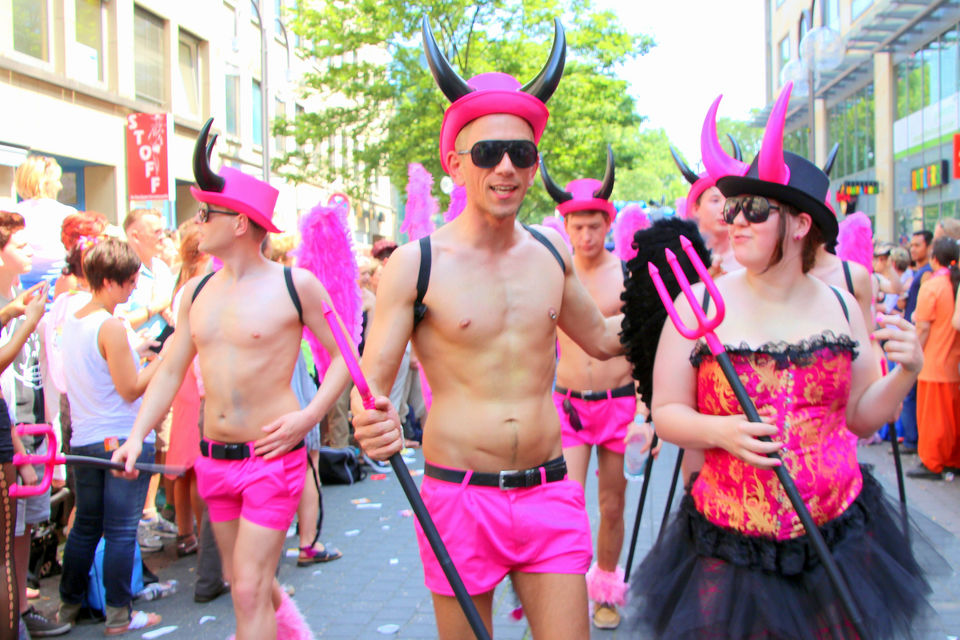 Cologne's cool. Pic: Harold R Cologne 2
There are quite a few gay pride parades in Germany, but Berlin and Cologne overshadow most of them in scale, participation and organisation. They've been doing this for a long time – the first time they held something that we'd recognise as a Pride Parade was way back in 1979. They're usually called Christopher Street Day (in honour of the Stonewall Riots, which happened in Stonewall Inn on Christopher Street). They're both long celebrations, culminating in a huge march on the third Saturday of June in Berlin, and the first weekend of July in Cologne.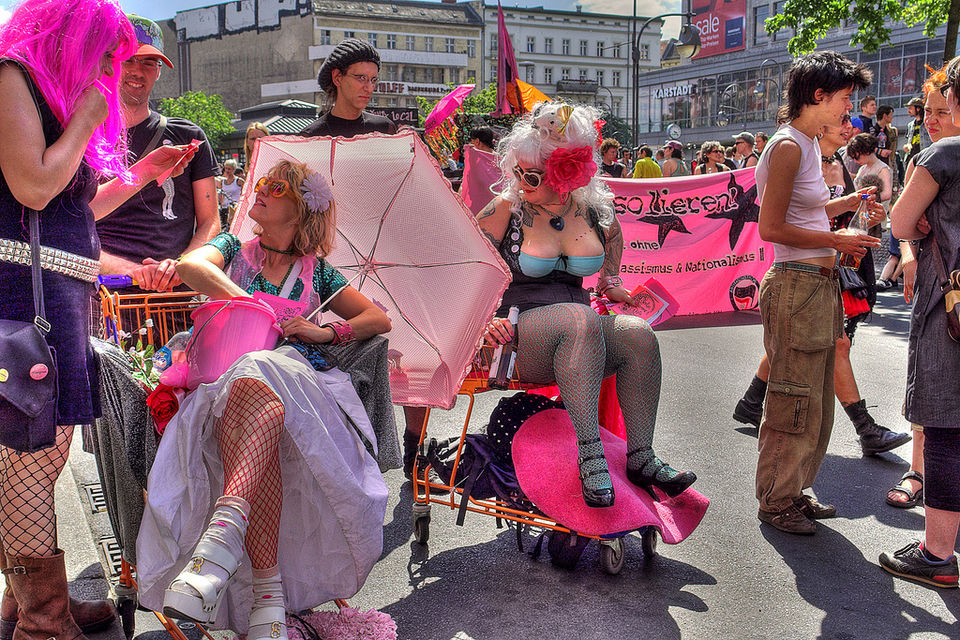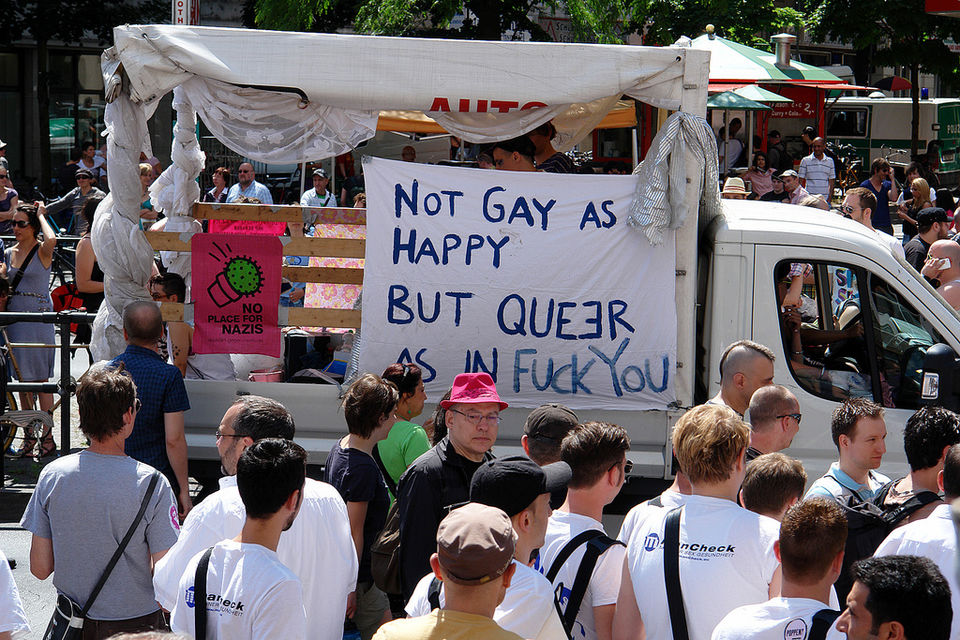 Berlin does not believe in half measures.
Pic: NervousEnergy 2
Amsterdam pride march is awesome because they don't just march, they use the canals. There might be buses, but the highlights are the boats. It's also one of the easiest pride marches to join if you're unsure about yourself – there's an encouragingly high level of acceptance where you can just get swept along with no room to feel odd. It'll go on from July 25 to August 2, so you've time to plan still!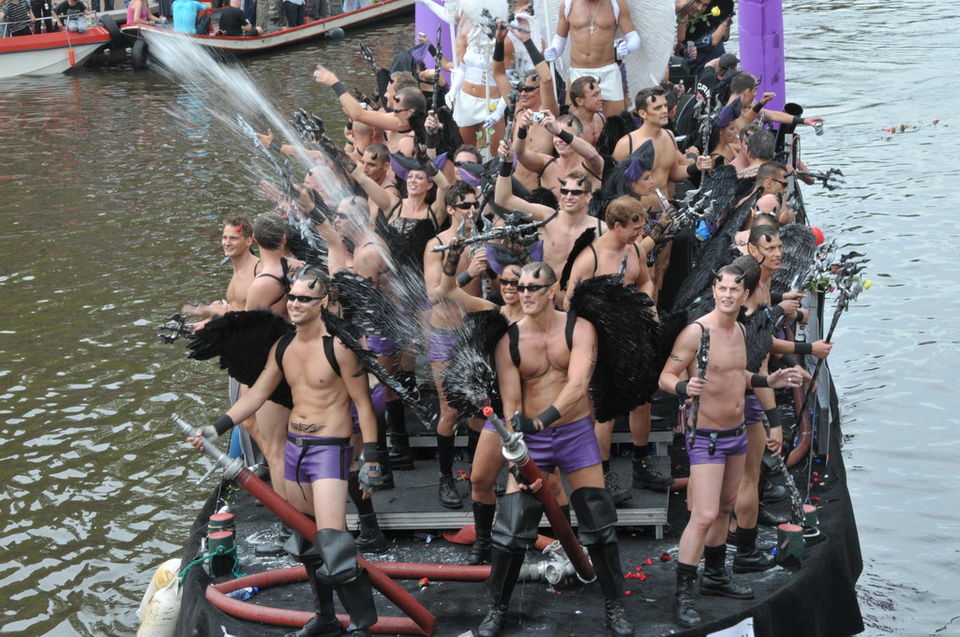 After all, would you pick a fight with these dudes? I didn't think so. Pic: FaceMePLS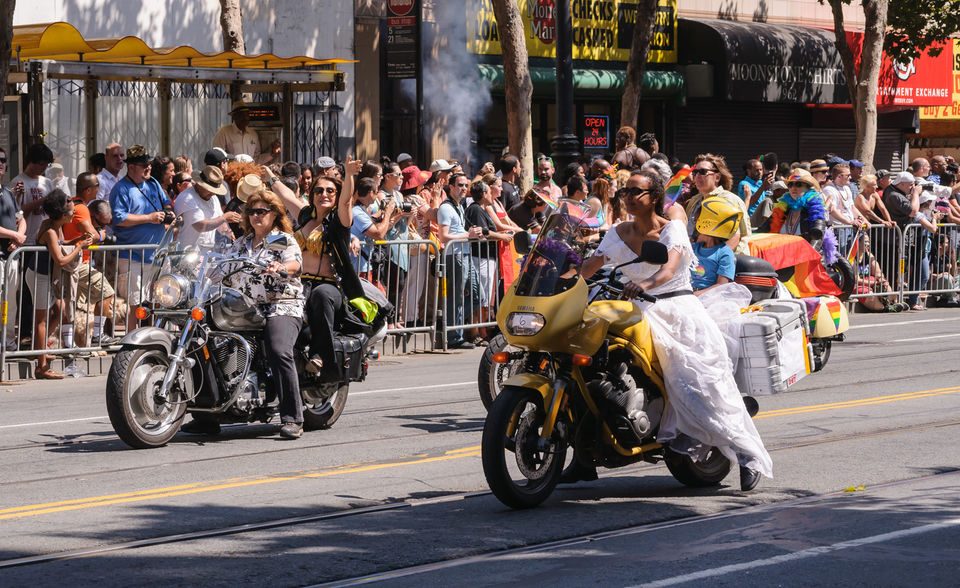 Shattering stereotypes, one revolution at a time. Pic: InSapphoWeTrust
The San Francisco Pride is one of the biggest in the US, with hundreds of contingents representing many non-binary identities, all of whom are unapologetically out and proud, as everybody should have the opportunity to be. The celebration is a Festival held towards the end of June with the march itself held on Sunday morning. Look for the Dykes on Bikes especially – they are absolutely spectacular.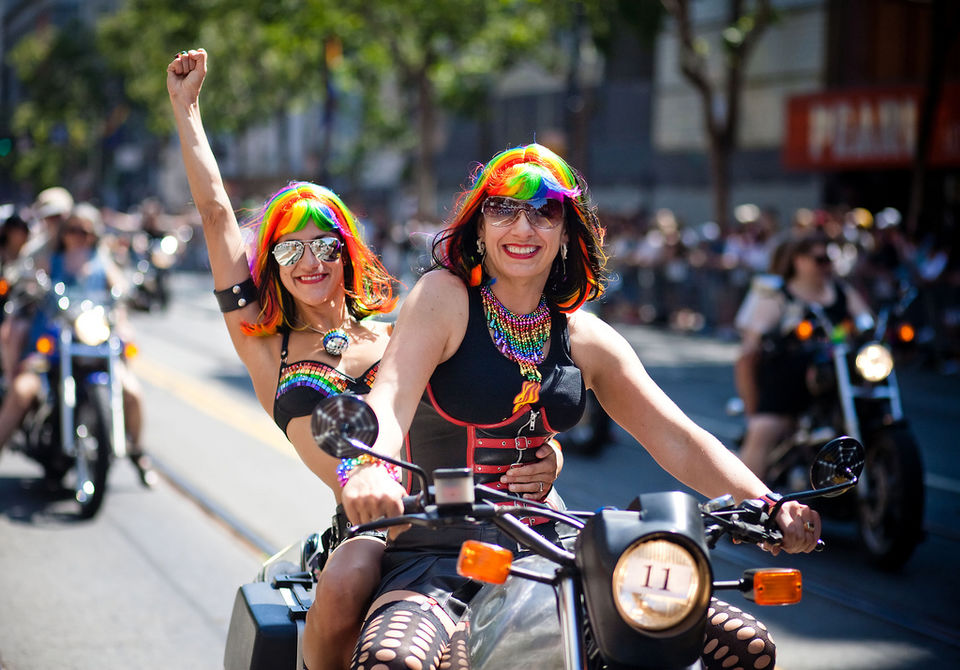 Yes, these ladies rock. Pic: Charlie Nguyen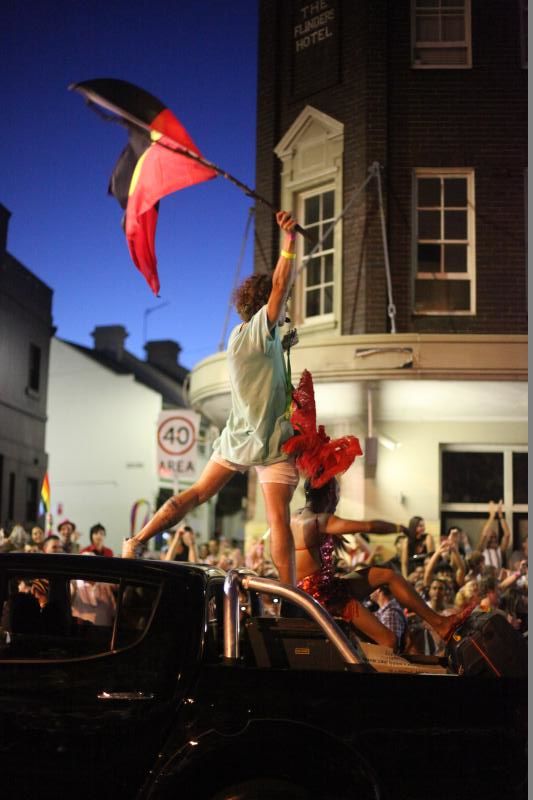 One of the criticisms this pride event has got at times is that it focuses on tourism and inclusion of straight people so much that the community within Sydney or the rest of Australia for whom it was conceived are forgotten at some points. While that is a very legitimate issue, it does mean that everybody is welcome to attend the events, whether you want to go for academic discussions, film festivals, party or simply be there. It's held earlier than most others – this year, all events was held from February 20 to March 8.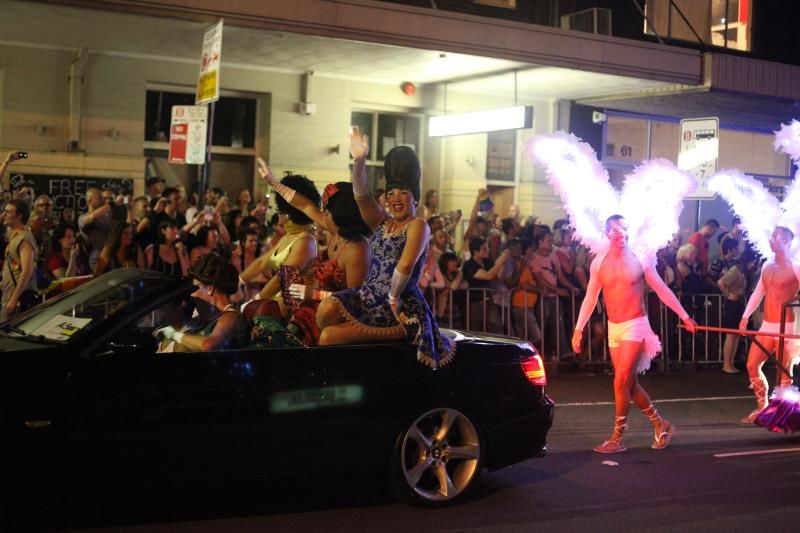 Pics: Andy Taylor 2
The pride marches are, perhaps, more significant in places where legal equality still needs to be demanded. (That would put India right on the list, and let me just say that the one march we had where masks were not allowed? Not cool. People who participate have the right to stay safe by hiding their identities, if they must.) Tokyo is another place where equality is still being pushed for, so their Rainbow Parade, apart from being obviously awesome though not as huge in numbers as that of Taipei, is necessary. It was held towards the end of April this year. Besides, when Tokyo decides to get organised, the show they put on is always worth watching!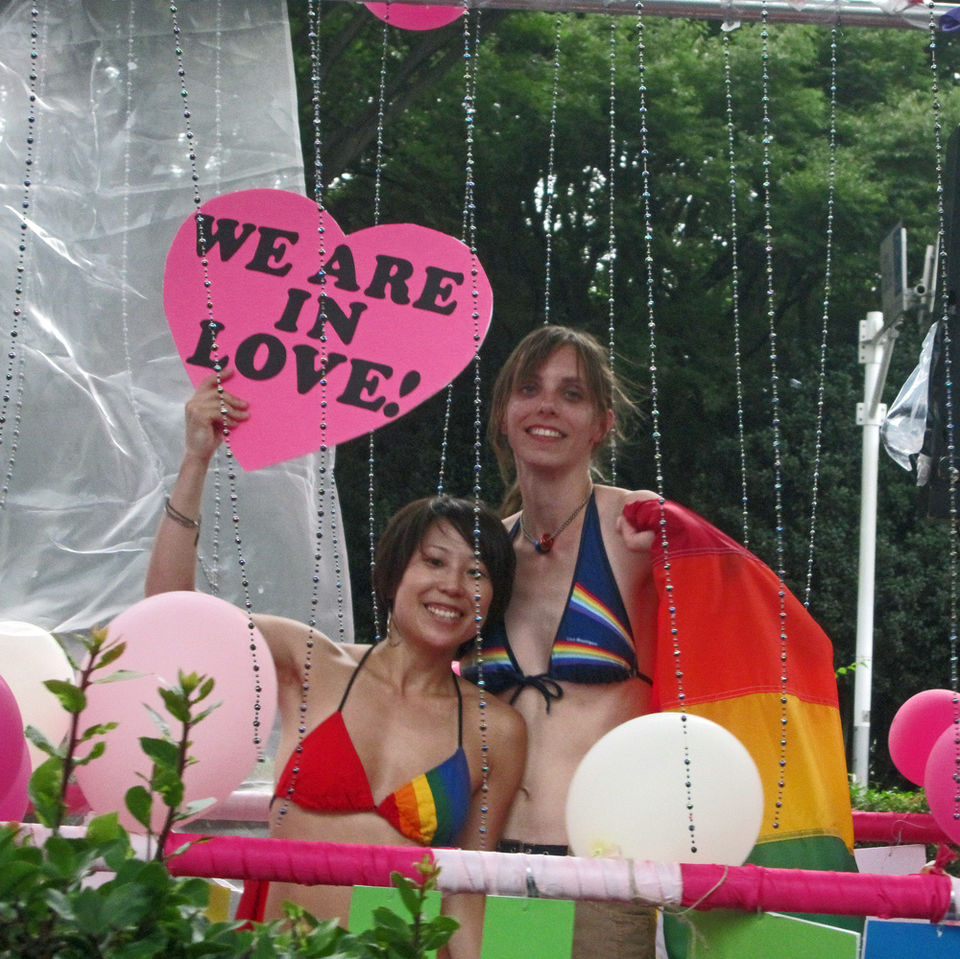 Pic: H.L.I.T
And now we come to the one that marches past where Stonewall Inn used to be, down Christopher Street, where the LGBTQA+ rights movement as we see it now started, when police raided the gay bar and the resulted in the riots. This march, held end of June, while spectacular and drawing millions, isn't all you've got to see – watch the Dance on the Pier. It's a fundraiser which often sees stars show up in solidarity, and it's one of the biggest parties of the year. Stars like Cher – quite the icon in the community – have performed here.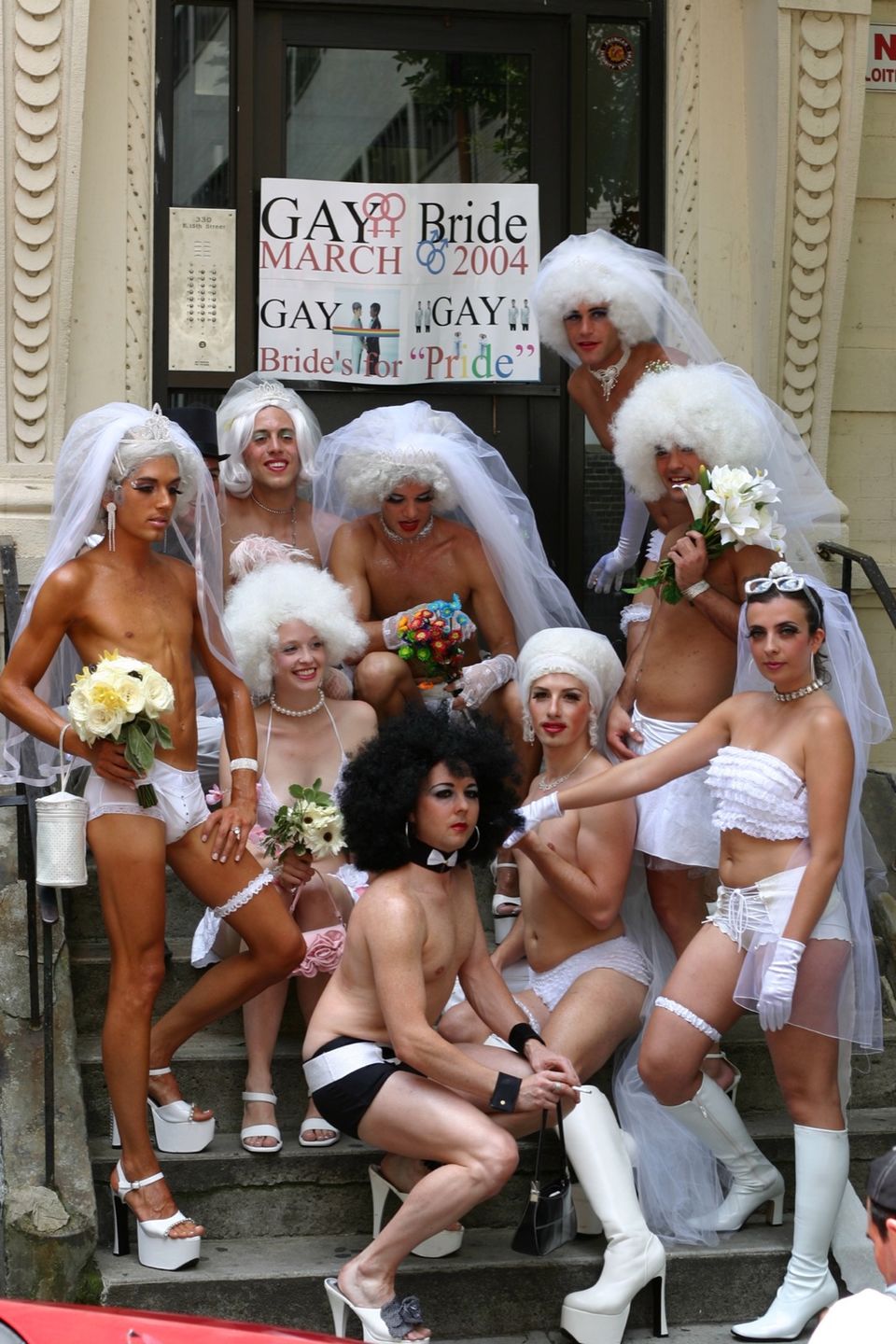 The pun is awful, but they are awesome. Pic: Thomas Hobbs