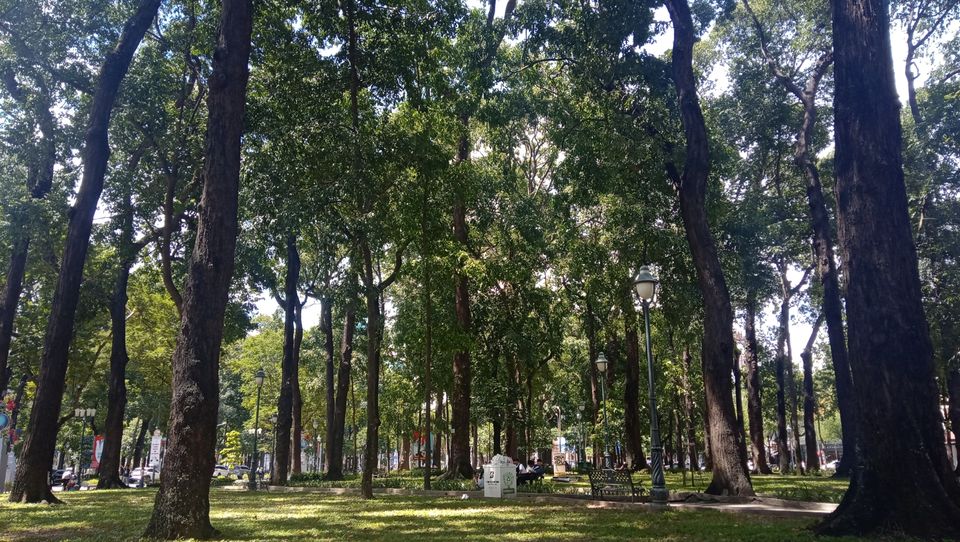 One fine afternoon, out of nowhere me and my friend decided to make a quick 11 days trip to beautiful Vietnam. Keeping a budget of only 30,000 INR (including airline tickets and visa), we ended up booking our one way flight to Hanoi (capital of Vietnam). We spent 15,000 INR on flight tickets, 2,500 INR on visa and booked 3 experience tours via Klook worth 4600 INR. With a low budget of only 8000 INR we embarked on our journey of backpacking from Northern Vietnam towards Southern Vietnam. And it was more than enough. Below I have mentioned some of the pointers on how to travel Vietnam in under 30,000 INR. Hope it helps other wanderlusters who plan on traveling to this beautiful land in a low budget.
1. Keep flexible dates for your trip. If you have the luxury to adjust your dates, then fix your dates according to the ticket pricing or during the offer season. AirAsia usually provides cheap flights with only carry on luggage. Booking can be done 2-3 months prior to the estimated travel date.
2. To enter Vietnam you would need visa approval letter first and to attain that you would get ample options online, some cheaper than others. We attained our approval letter from www.vietnamevisa.vn at 12$ per person and got the stamp by paying a fee of 25$ per person. You can weigh the prices and book your visa accordingly.
3. Enter from Northern Vietnam and travel towards Southern Vietnam or vice versa, via buses. It would lessen your expense on traveling and utilize your time in a better way.
4. Use sleeper buses and make sure you do the journey at night. It would help you save money as you won't be requiring accommodation for those traveling nights.
5. Book hostels via Goibibo or Booking.com. Goibibo usually gives offers. Also you do not need to book accommodation for the entire trip online as there are many cheap hostels for travelers in Vietnam. You can just extend your trip or walk into one as there are several options. Hoi An usually is a bit pricey in terms of accommodation. I would recommend homestay or Airbnb in this particular town.
6. Walk. Explore the city on your own. It helps to know the culture, observe people (local and tourists) and see certain places which you may otherwise miss. Also it saves money.
7. Buy a SIM but with only data pack. You don't need to call anyone and those packs charge more. Also every hostel, hotel, cafes have free WiFi.
8. Street food. They are the highlight of Vietnam. In every nook and corner of the streets, you would find ample food vendors selling bun cha or pho (Vietnamese style noodles), bahn mi (similar to hot dogs), sausages and many others. Even in case of drinks you would have ample options everywhere from local beer to soft drinks. If you look properly, you may stumble upon fresh beer worth 5000 dong (Rs 15).
9. Buy souvenirs but bargain like crazy. Night markets in every city or Ben Thanh Market in Ho Chi Minh City, the vendors would always keep the pricing high. Bargain hard and you might get lucky. Also shopping in Hanoi, Hoi An or other cities is cheaper than HCMC.
10. Use Klook to book certain tours. Like Halong Bay or Trang An tours. But sometimes you may find cheaper options in the cities. If you have time then do a thorough search once you reach there or else Klook and TripAdvisor have some good options.
(You can use my Klook promo code - 2K3QB to avail discounts on bookings)
Traveling internationally is not difficult. Be smart and take the leap. It is more than worth it. :)