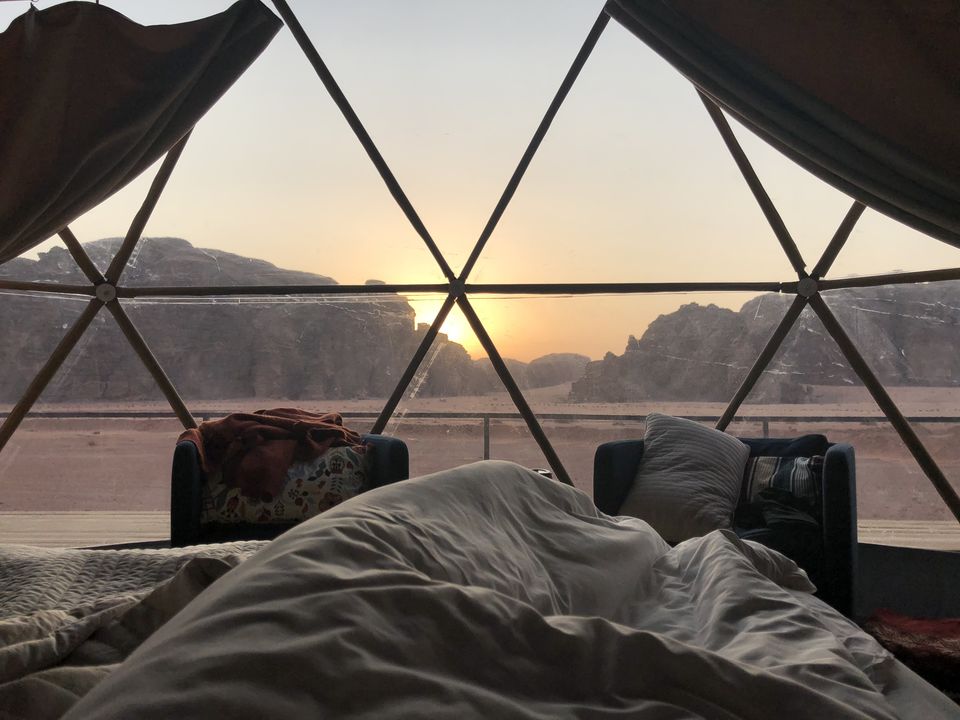 Its everyone's dream to Travel Business or First Class or to Live in a Grand way in Shangrila or Hyatt or Burj Al Arab . But to be back in reality it'll cost you lakhs of Rupees . Here are few tricks to travel in luxury in cheapest possible ways

1. Identify a Flying Sector which is very less likely to be booked on Higher Class
There are always few sectors which are economy preferred. Mostly short haul distance are preferred in economy only. In these sectors the higher-class fares are relatively cheap.
For Example if you try to book First Class in Etihad or Emirates from Dubai to Bombay oneway it'll cost you Rs. 75000. Yes it looks like quite a large amount but flying First Class is always a Luxury. A private terminal , dedicated staff , private luxury transfer and fine dining is what you get. Its one of a kind experience. We have a special team who handles the Luxury Segment including myself.
2. Look for the Promotional Upgrade Offer before the last days of Flight
Airlines always try to sell the unsold premier class tickets for a cheaper rate. Many airlines like Malaysia Airlines have a bidding offer which you can bid through a minimum amount. ( From 100 USD to 700 USD).
We moved up to business class only for USD 75 on Malaysia Airlines ( KL to Ho Chi Minh Sector)
In another case we booked a Business Class on Emirates from Bombay to Duabi for Rs. 17000
There may be difference on the lounge offering though from airline to airline. Malaysia Airlines allows lounge access on the such upgrades where as Emirates doesn't allow lounge access on such upgrades.
3. Stay Loyal to Single Airline and Use Mileage Programs properly.
Staying loyal to single airlines or Airlines Added in One World or Star Alliance and you can use your miles to the Partner Airlines. Staying Loyal to a minimal airlines will not only earn you more points but also the Airline will start recognizing and may offer freebies at times.
4. Use A Good Credit Card
In the event that at all you are utilizing Credit Cards for your booking, dependably pick a Card that encourages you gain more miles. There are various cards alongside Partner airlines like American Express Jet Airways Credit Cards , CITI Premier Miles , HDFC Diners Black Card and one of the premium and best card American Express Platinum Card. ( It has an expense of Rs. 60,000 every month and required an ITR of aounrd 15 Lacs) . I use Amex Platinum Card and Axisbank Vistara Card. Axis Vistara has earned me 7 Free Premium Economy Tickets.
5. Look for a Hotel Partner Program
Many hotels do have tie ups with certain programs in which you can book the Hotel Group like SPG Preferred Guest , TAJ Innercircle , Radisson Rewards etc. These programs give you an opportunity for Free Upgrades and Free Breakfast also
6. Choose your Season Carefully
Many hotels tend to reduce their price significantly during off season. We have booked Anantara Si Kao just for Rs. 6000 per night in the Monsoon Season. Of course there's a risk of rain but these hotels are worth taking risk.
Hotels on Weekends are always costly. Try to book for Monday/Tuesday . These will be cheapest days to book. You can always contact us for the cheapest rates of the Best Hotels.
Vrundesh