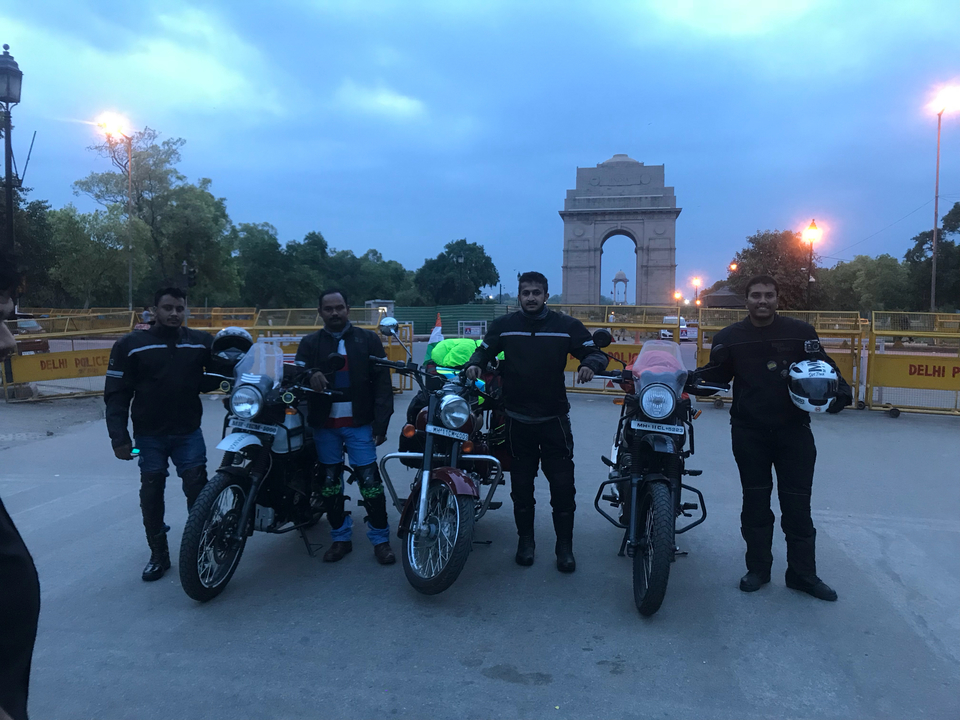 Leh Ladakh on my Royal Enfield July -2018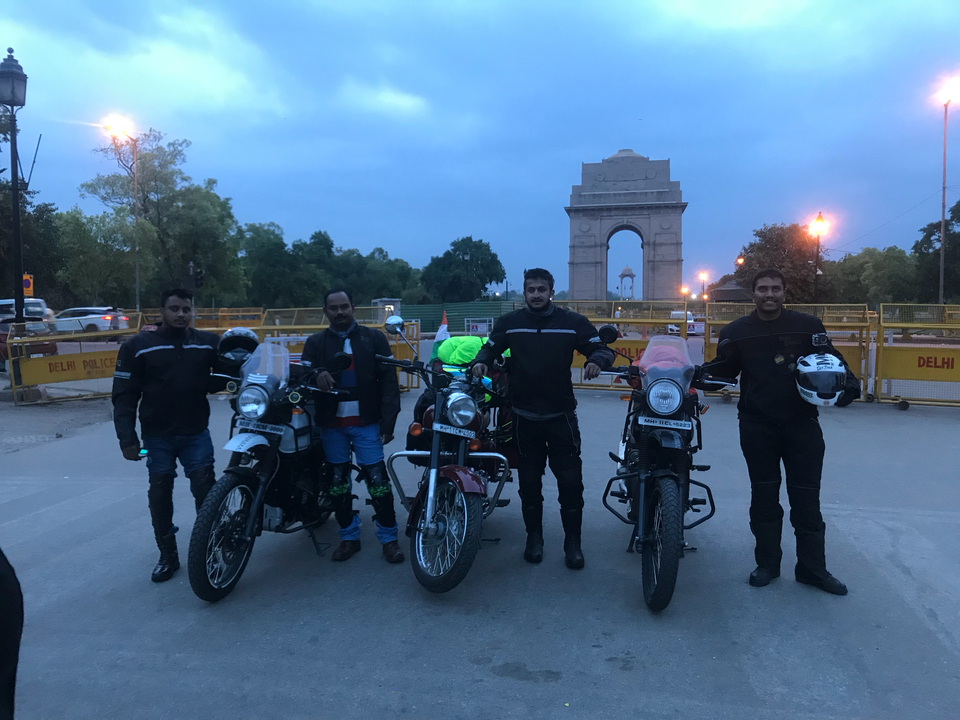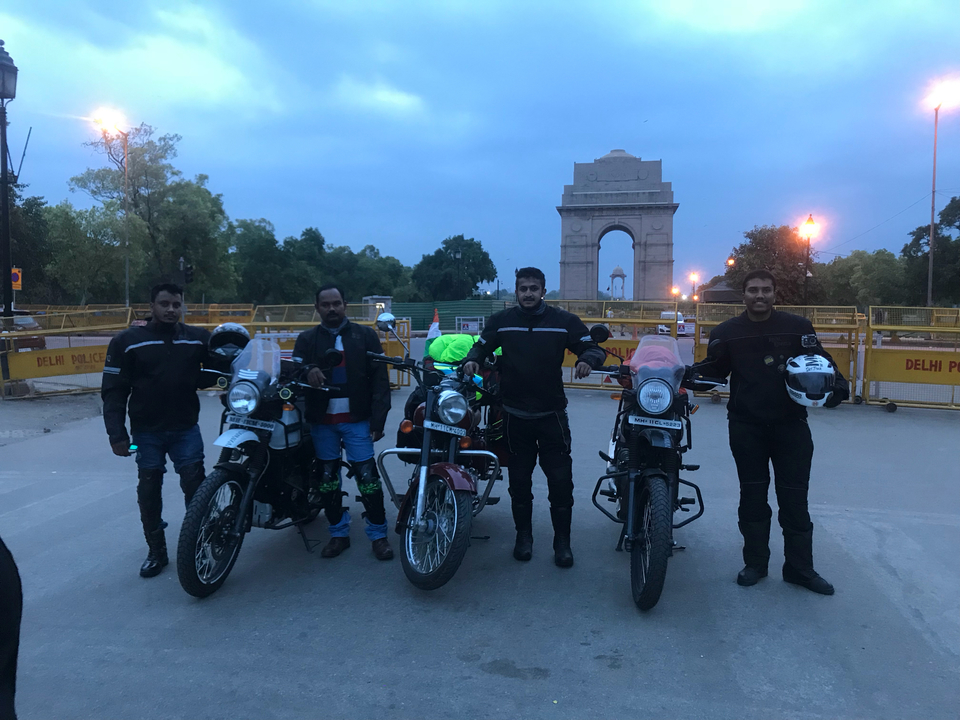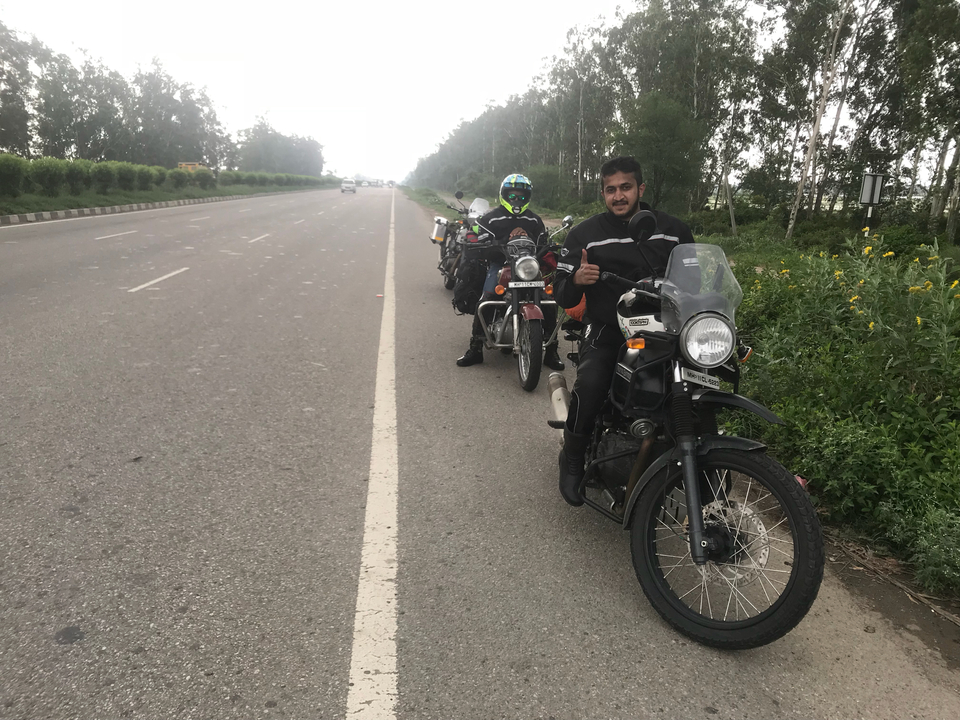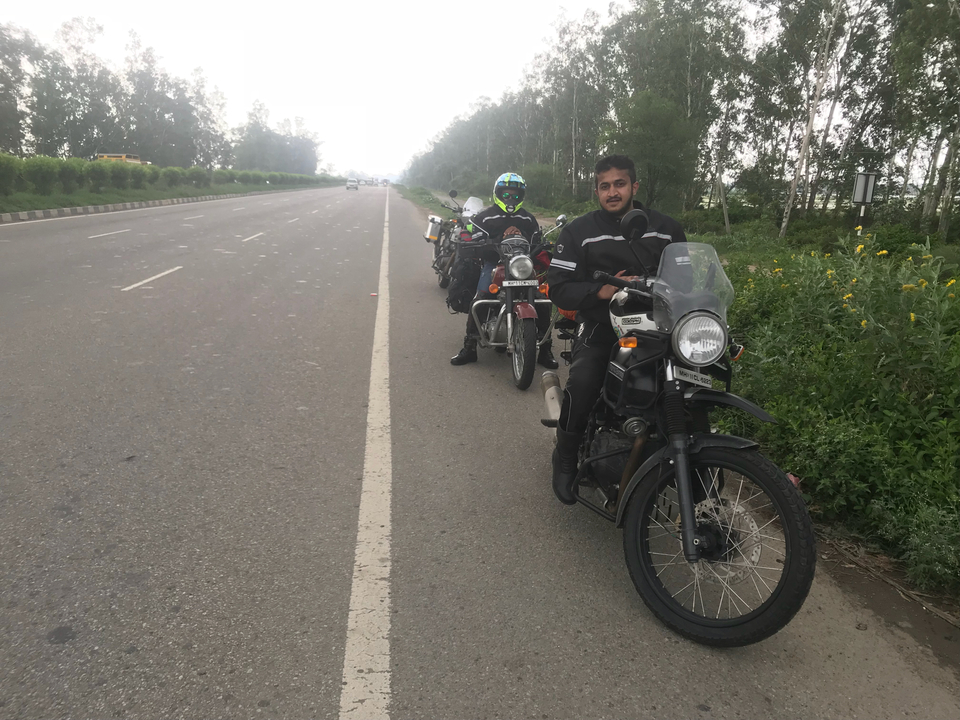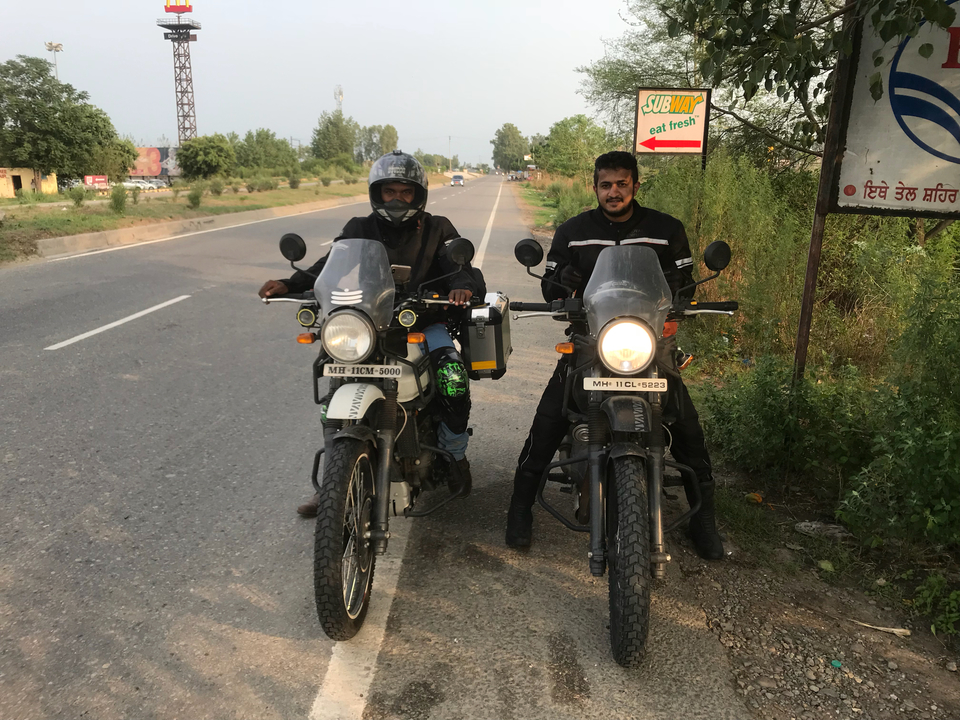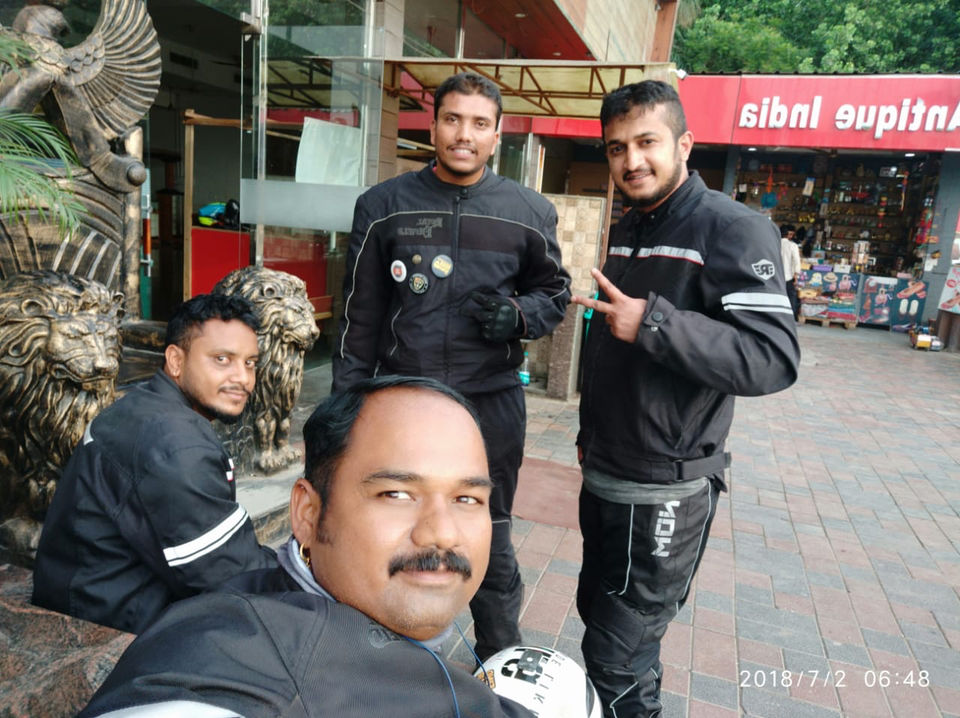 Day - 1
Delhi to Dalalachla
Ride Distance -623 km
Ride time - 14 hours
After preparation for about 3 months for our dream ride to Leh / Ladakh we started from Delhi. We started at 4.30 am from India Gate.
Our first day plan was to ride and cover as much distance as possible, via Chandigarh we passed through Ludhiana and we were heading towards Pathankot as we had plans to stay in Pathankot on Day-1, and it was 6pm when we had reached Pathankot, we had left with some energy when we reached Pathankot and thought that we will reach Jammu.
But as we all know your travel plan doesn't work exactly the way you plan it, After riding about 60km from Pathankot around 8.30 pm we realised that we had already covered about 623 km in about 14 hours from Delhi and we were exhausted, so we thought of calling it a day in a place called Dalalachla which is approx 50 km before Jammu city.
We found a decent hotel for Rs 1500/room, Day -1 ride was a good experience and we had pushed ourself to more then our limits so that we could get to spend a day extra in mountains ⛰.
Here is couple of things I would like to share about day-1 ride, if you are starting from Delhi start as early as possible since you find a lot of traffic till Chandigarh and the road is patchy.
Delhi was humid about 42' once you cross Chandigarh the road widens and after Ludhiana climate becomes pleasant. But need to be very careful while riding in Punjab the highway has gone through lot of villages so you will find uneven traffic and Cattle's in the highway.
Note - Don't miss out food at local Dabha's if you are travelling in Punjab it's just mouth watering
The next blog I will be sharing the experience of Day-2 stay tuned.
Have a wonderful day folks.
Keep Travelling we will all meet on the road someday.