The man who made India-Pakistan border never actually visited India or Pakistan
Tasleem hua mulk to dil ho gaaye tukde
Har seenay mein toofan wahan bhi tha,yahan bhi
Har ghar mein chitta jalti thi, lehraatey the sholay
Har sheher mein shamshaan whan bhi tha,yahan bhi
Geeta ki koi na sunta, na Quran ki sunta
Hairan sa insaan wahan bhi tha, yahan bhi
Jo dur se toofan ka karte hain nazaara
Unke liye tooofan wahan bhi tha, yahan bhi
Dhaarey mein jo mil jaoge, ban jaoge dhaara
Yeh waqt ka ailan wahan bhi hai, yahan bhi
As we all know about the relationship between India and Pakistan has been complex and largely hostile due to a number of historical and political events. Relations between the two nations have been defined by the violent partition of British India in 1947, the Kashmir conflict, and the numerous military conflicts fought between the two nations. Keeping these differences aside I have had this curiosity to visit Pakistan, I've felt pulled to visit pakistan for years! i don't know why. I don't know what kind of relationship I have with Pakistan, maybe a previous birth or I can say I have those genes in me which belongs to that land. Before partition my maternal mother with her family and relatives used to live in Takht Hazara Pakistan, yes you heard it right, Takht Hazara which is also popular as the land of love because the greatest lover of all time "RANJHA" was also born there. My nani used to travel Peshawar often with family. My maternal grandfather was born in Daulatpur Gujrat Pakistan. I guess these are enough reasons for my inquisitiveness to visit Pakistan. I always had this feeling that something is calling me or wants me to visit Pakistan. Considering the relation between the two nations it's never going to be easy to get the tourist visa.
THE FIRST STEP IN OUR PADOSI MULQ
Visiting Pakistan with full visa is still a dream for me but somehow I managed to visit Pakistan via Kartarpur corridor. The kartarpur corridor was first proposed in early 1999 by Atal Bihari Vajpaye and Nawaz Sharif the prime ministers of India and Pakistan respectively. On 26 November 2018, the foundation stone was laid down on the Indian side; two days later, on 28 November 2018, Pakistani Prime Minister Imran Khan did the same for the Pakistani side. The corridor was completed for the 550th birth anniversary of Guru Nanak Dev Ji on 12 November 2019. I was trying my best to be among the first person to visit Kartarpur Gurudwada from India via corridor but it took me 2 more weeks and finally I got that golden opportunity of my life.
Let me tell you, if you want to visit kartarpur then you have to register yourself on prakashpurab website and you have to choose the date you want to travel, after few days you will receive a response that you are eligible to go or not. I was trying from the very first day but finally, I got the response that I can visit the gurudwara on 24th November, and I received this response on 22nd November. In between 22nd - 24th November I understood the meaning of patience. I decided that I will sleep only after returning back from Kartarpur, so going Amritsar and taking a room is not worthy, I decided that I will directly go to kartarpur from Delhi.
Now it's already late, after visiting jallianwala bagh i enquired about the bus towards Wagah Border , but they told me that the bus already departed for Wagah because there is a particular time for the wagah border ceremony you can hire a private cab if you want to . I was running here and there and then finally i found one full packed tuk tuk (Auto) , uncle adjusted me in the back seat ( perks of traveling alone ) and finally i was there at wagah border on time. The ceremony was not started. I settled down myself at that point from where i can clearly see the Pakistani people and their land. The whole vibe was very energetic and uplifting, and it was awesome to be a part of it. Guards were marching and the audience were dancing on patriotic Bollywood songs .
Nothing can beat the feeling of shouting your heart out " Vande Mataram " at the India Pakistan Border.
There was so much of noise, claps and hooting that the audience was unable to hear what's going on to the other side of the border, i guess same situation for the other side of the border as well. This was an experience very close to my heart. The sense of belonging to a nation came abundantly. You really do feel like a true patriot when you see those heels dig into the ground and those knees reach high upto the chest. The whole ambience there gives you goosebumps.
The gate of wagah border has seen a lot! The bloodshed during partition, exodus of many and what not! Serving as an international checkpoint between india and pakistan, wagah border holds a supreme importance. Here you will sense an aura of celebration and patriotism. The thing that i liked the most about this place is that here the flags of India and Pakistan furling together with pride at the same height.
Wagah border holds a very special place in my heart and mind.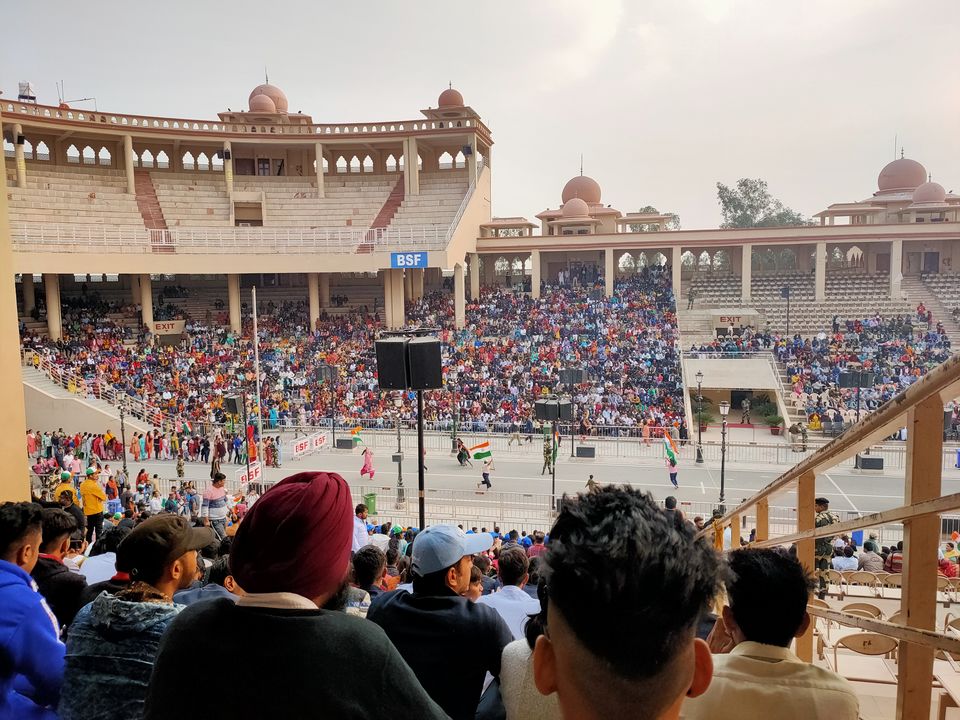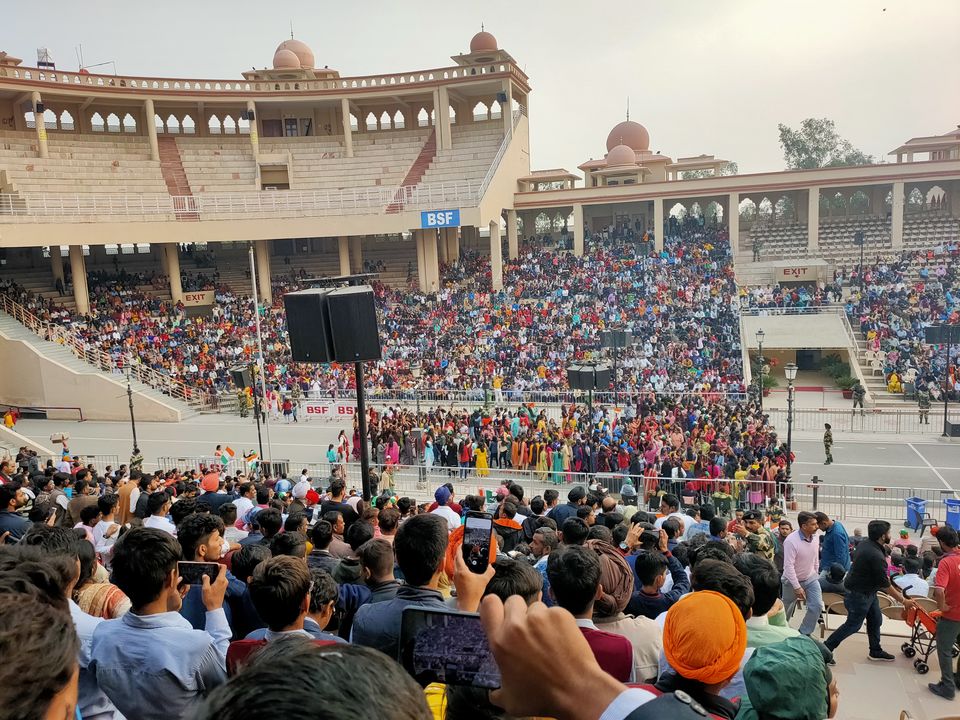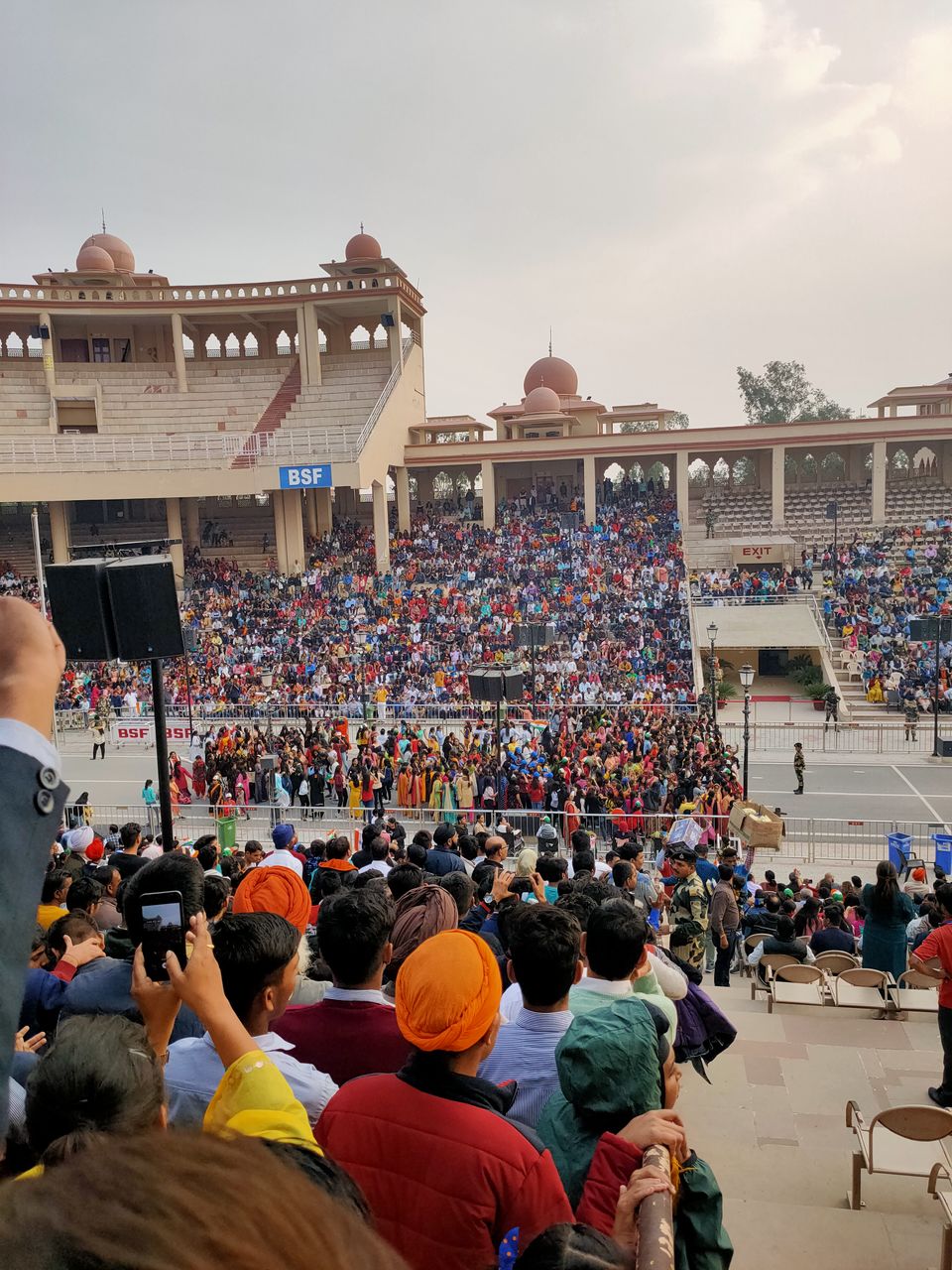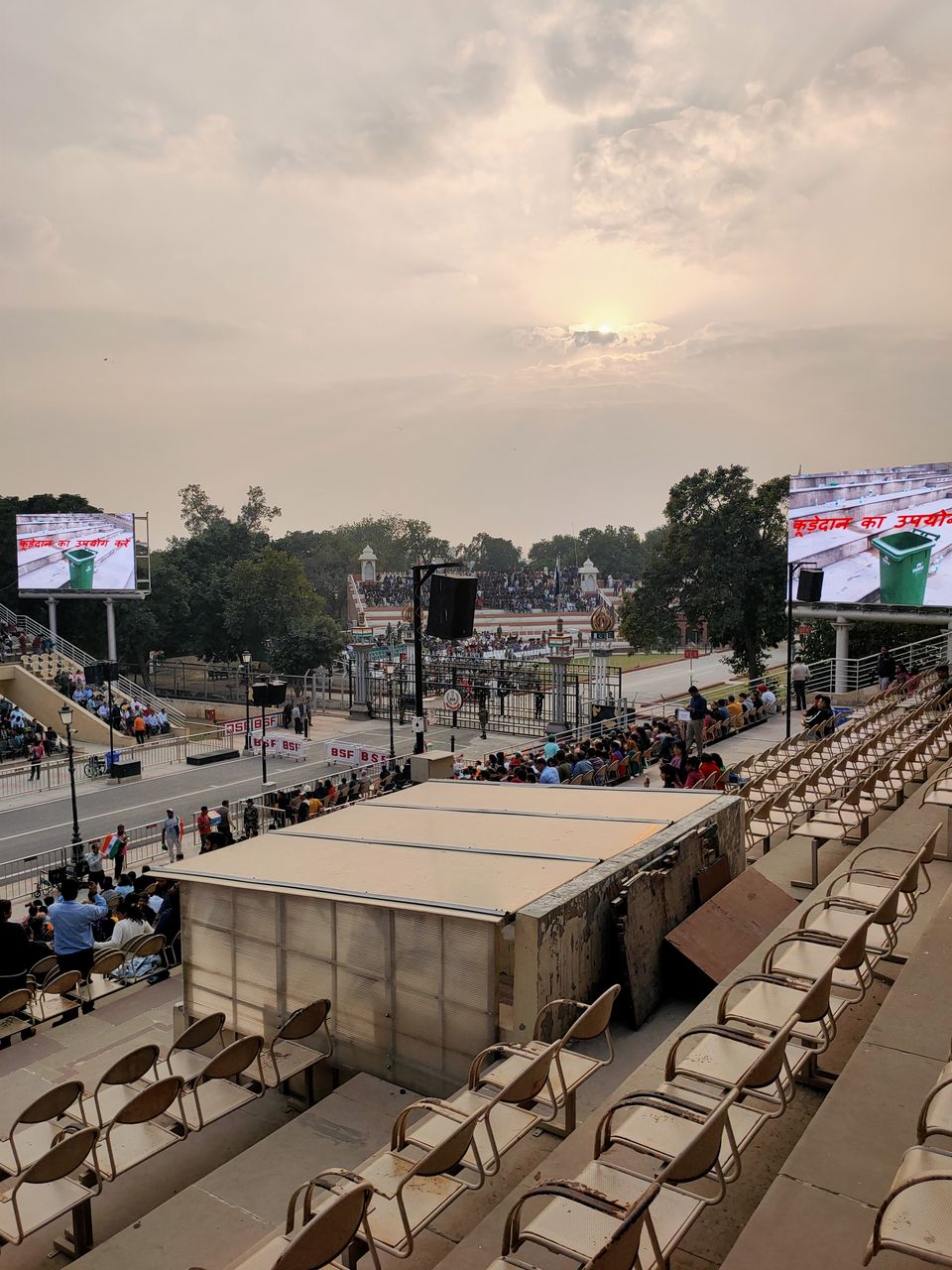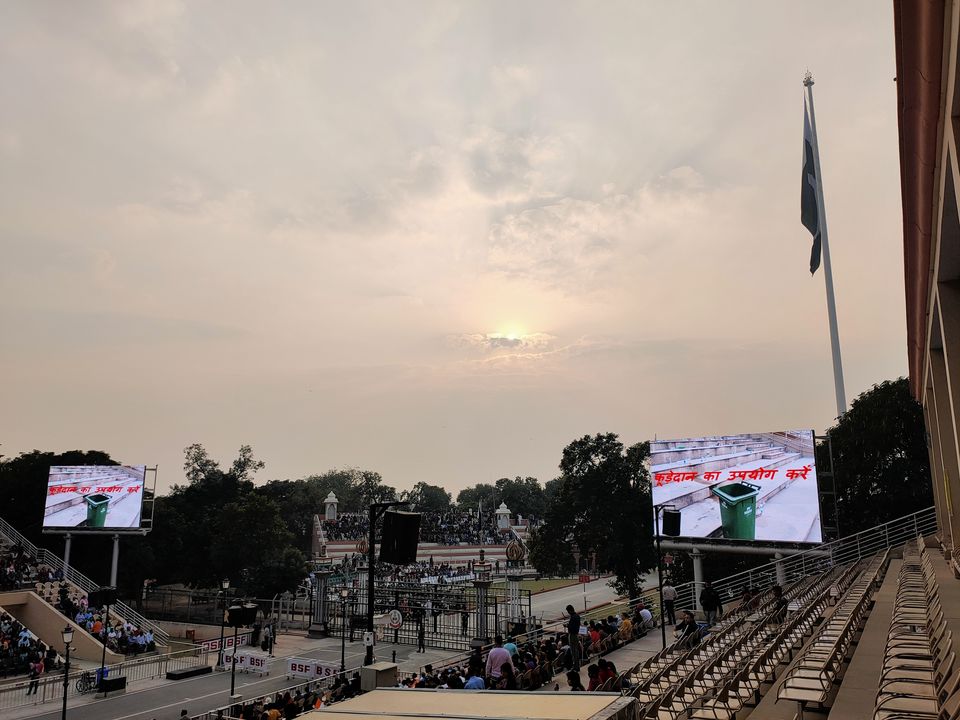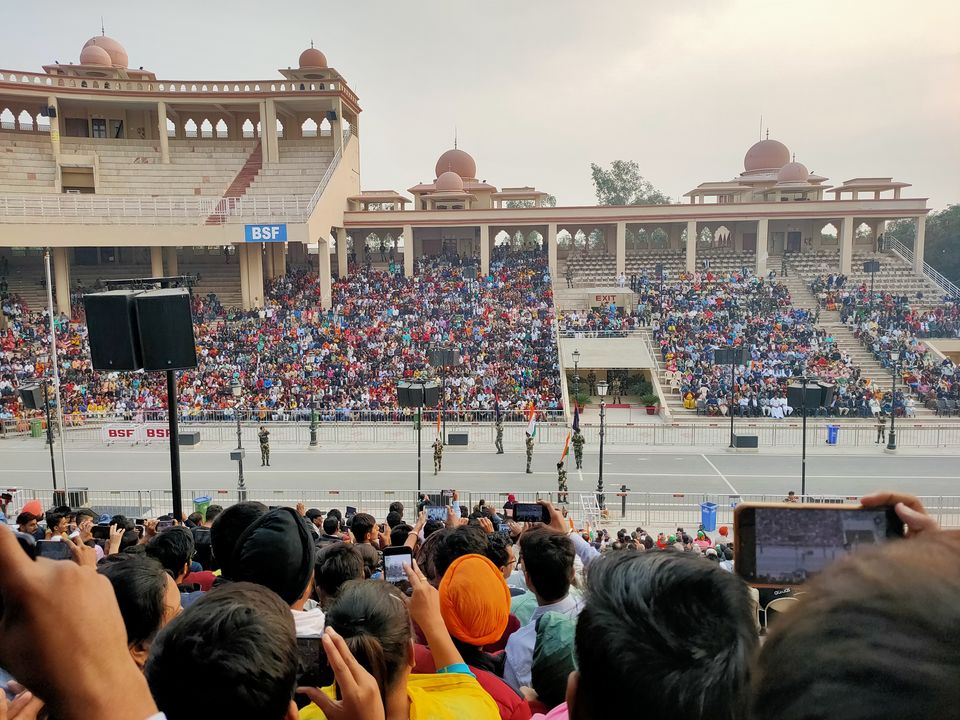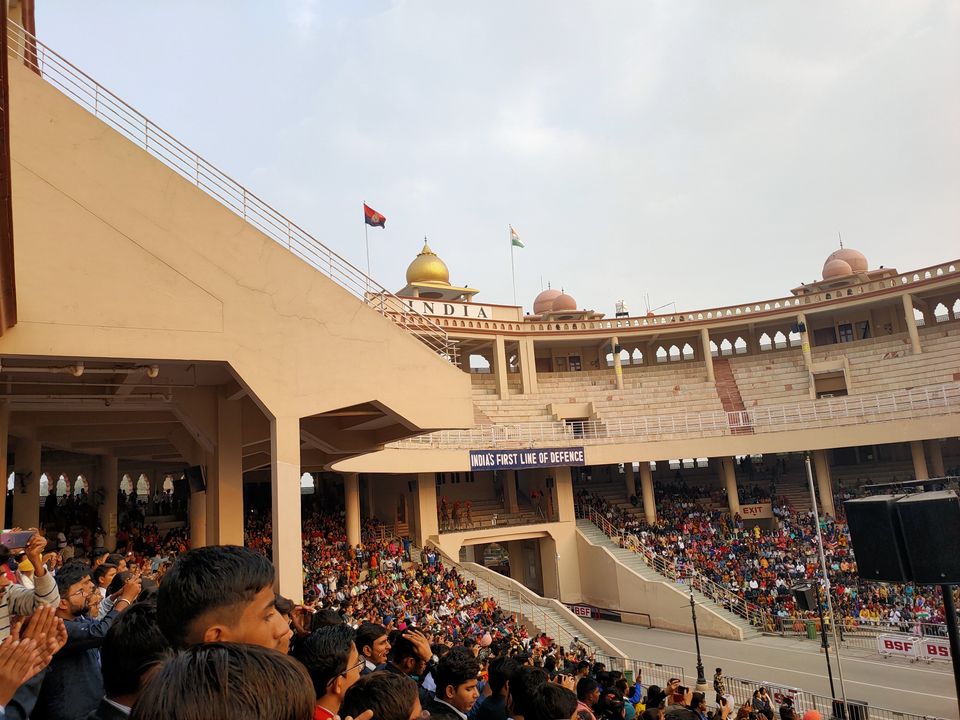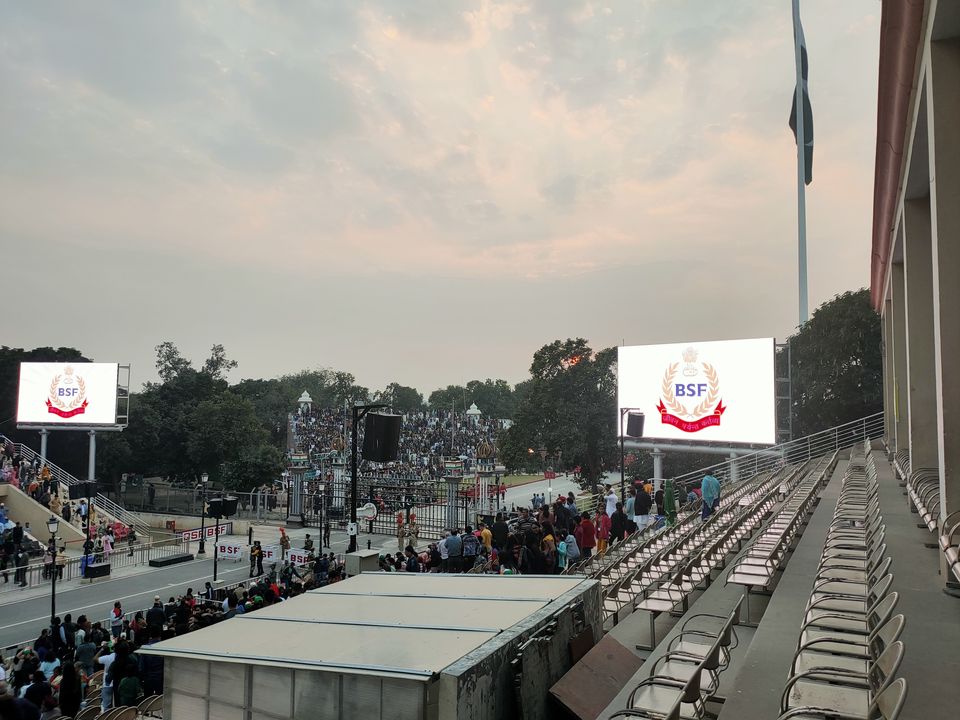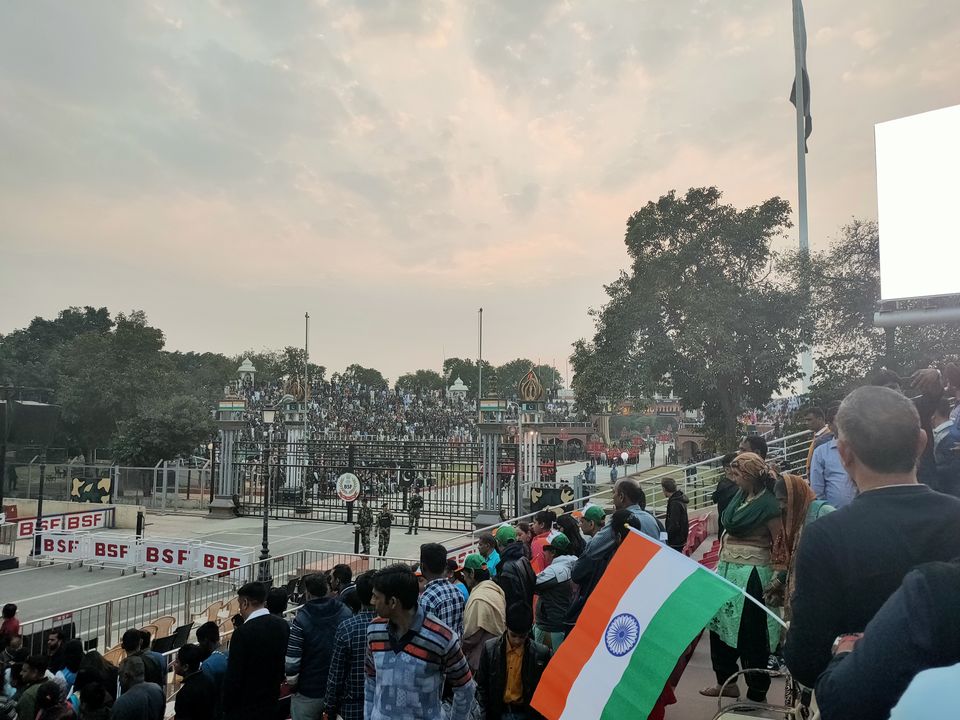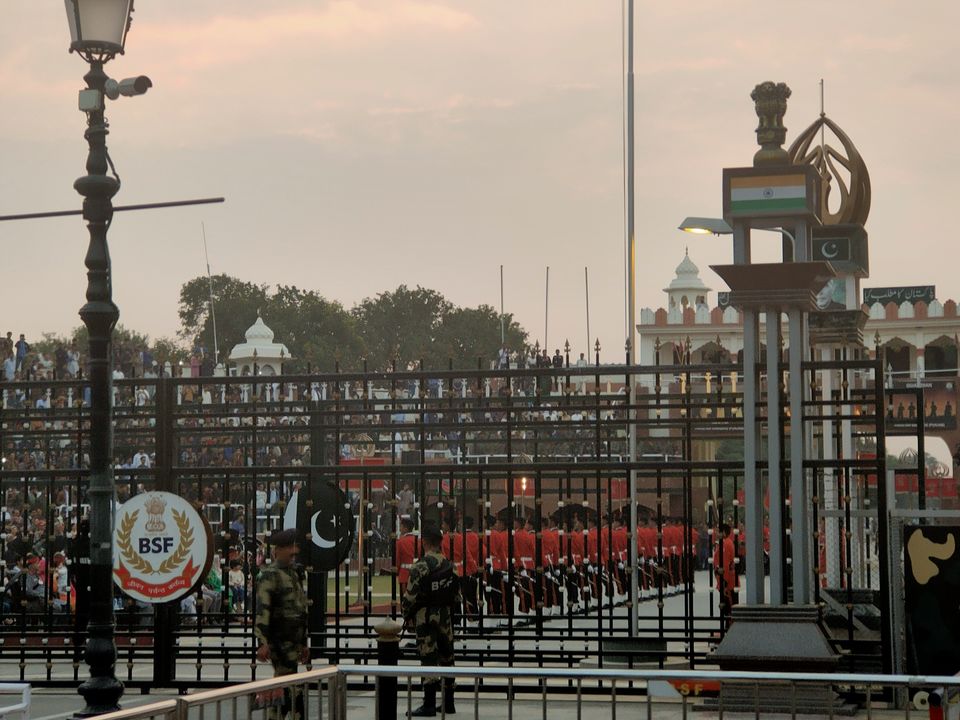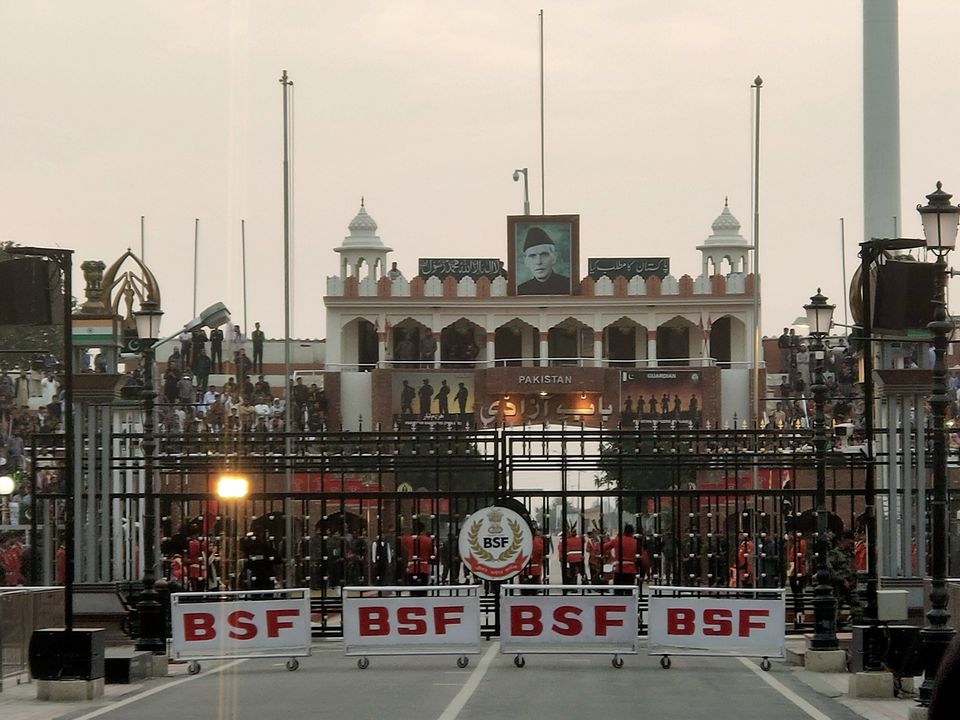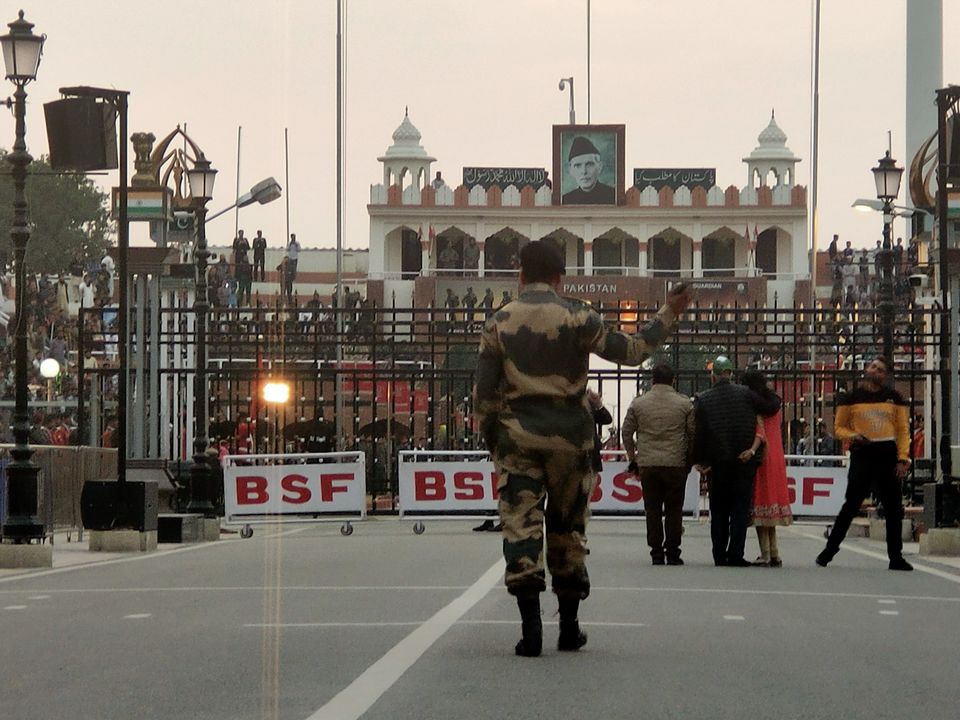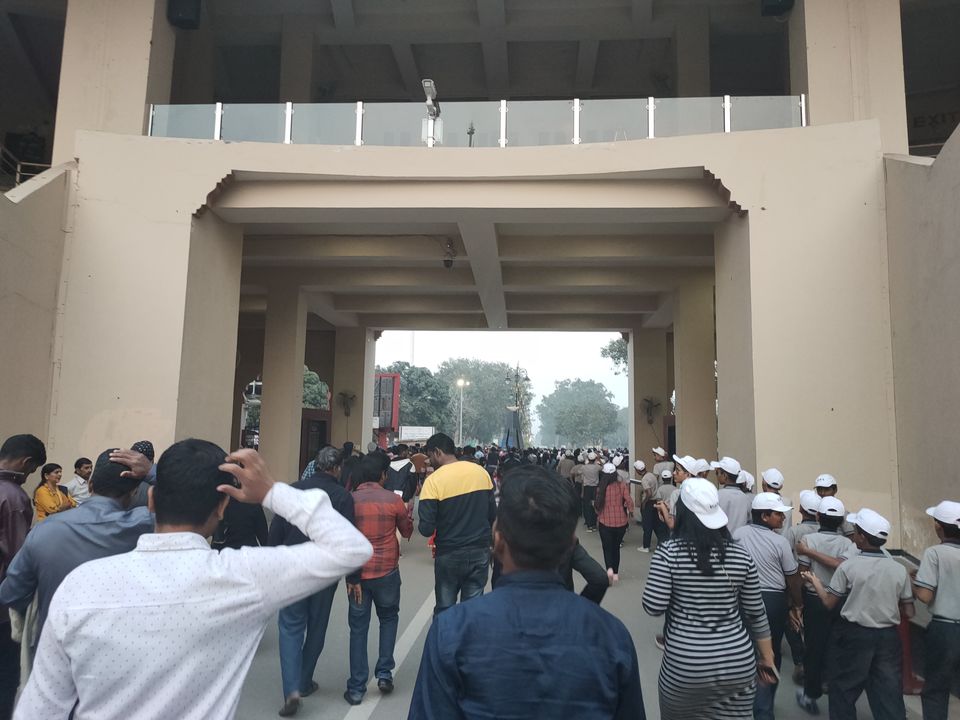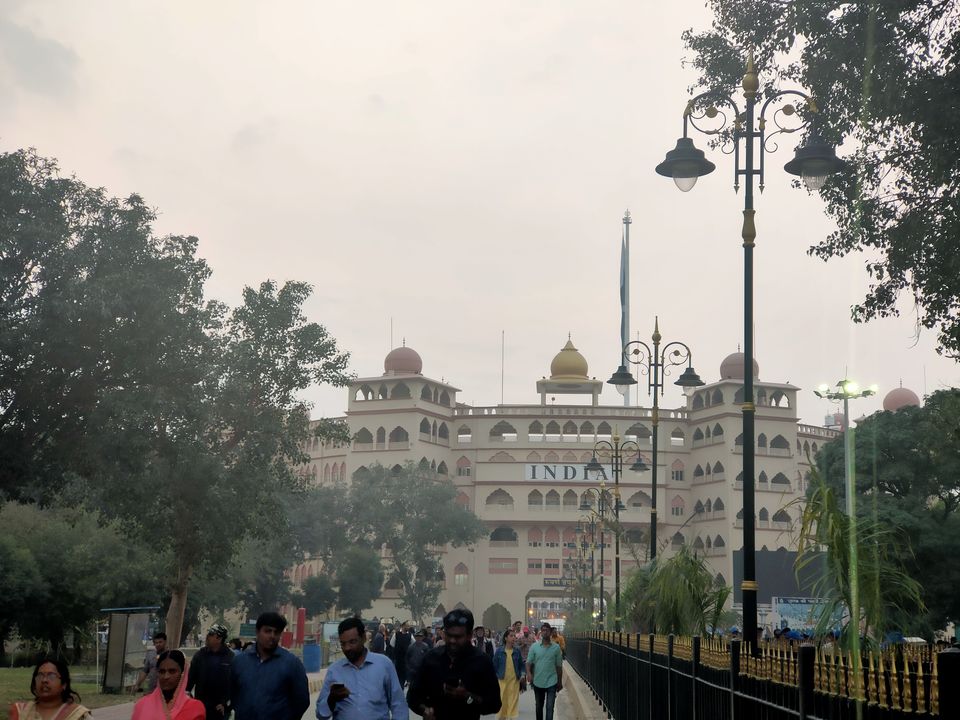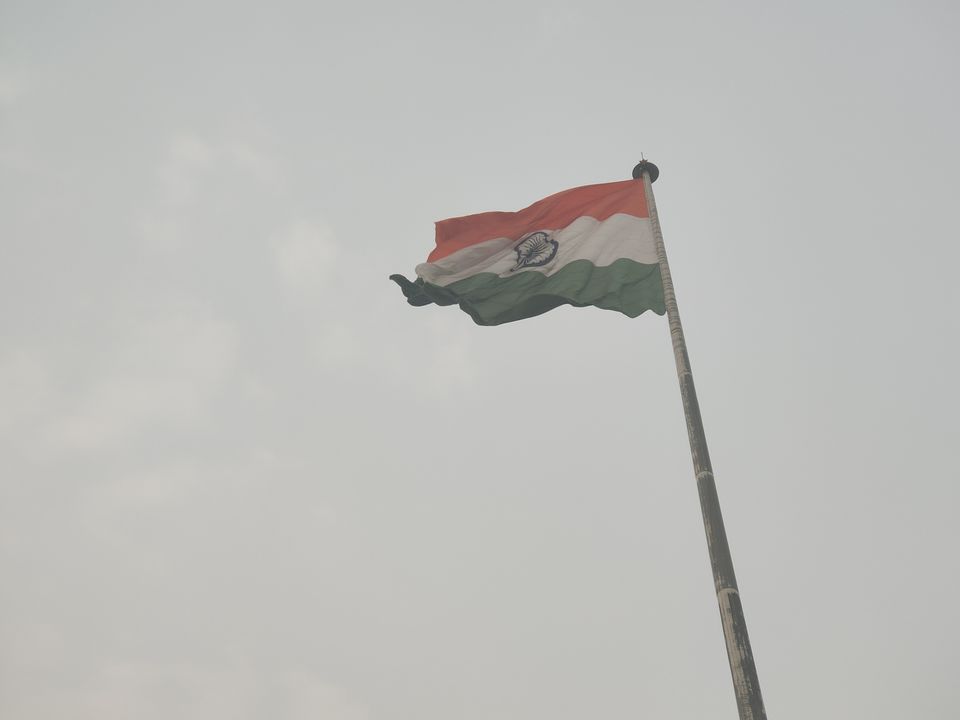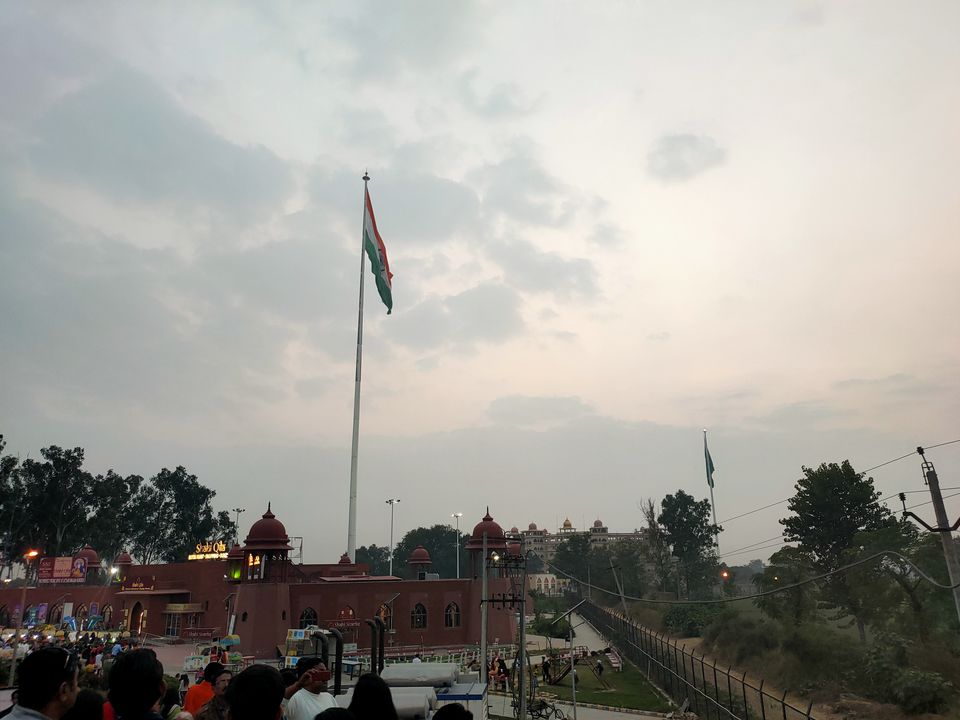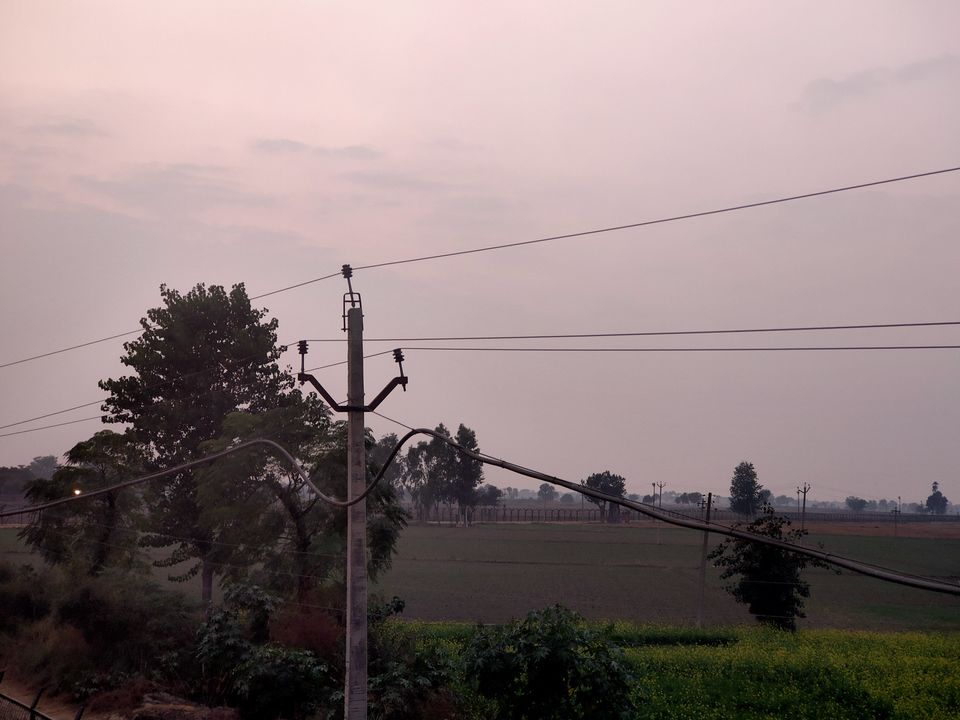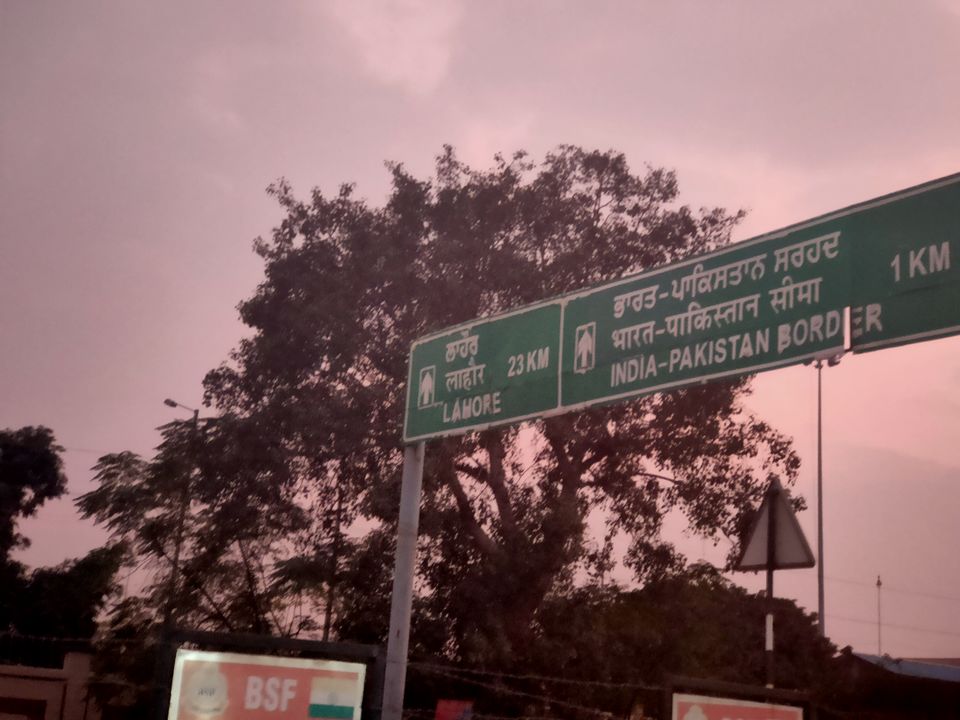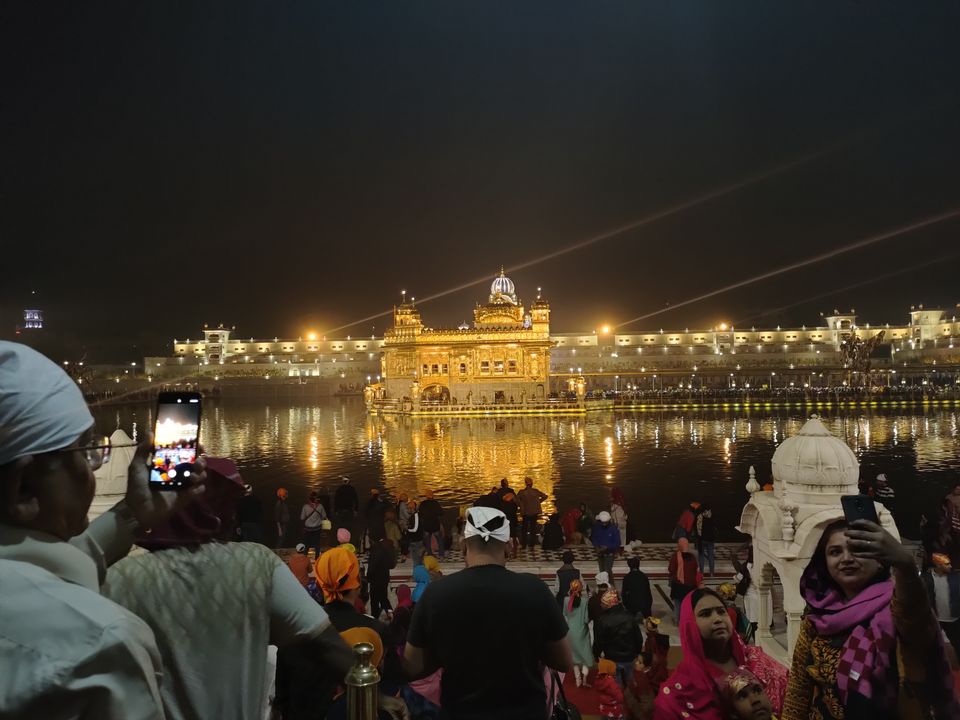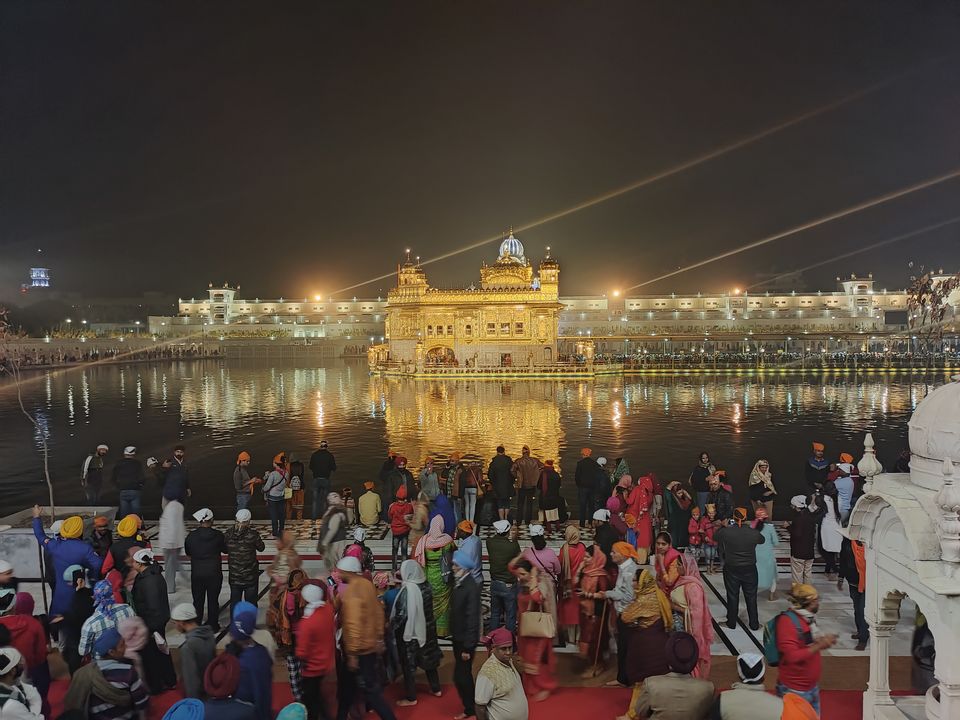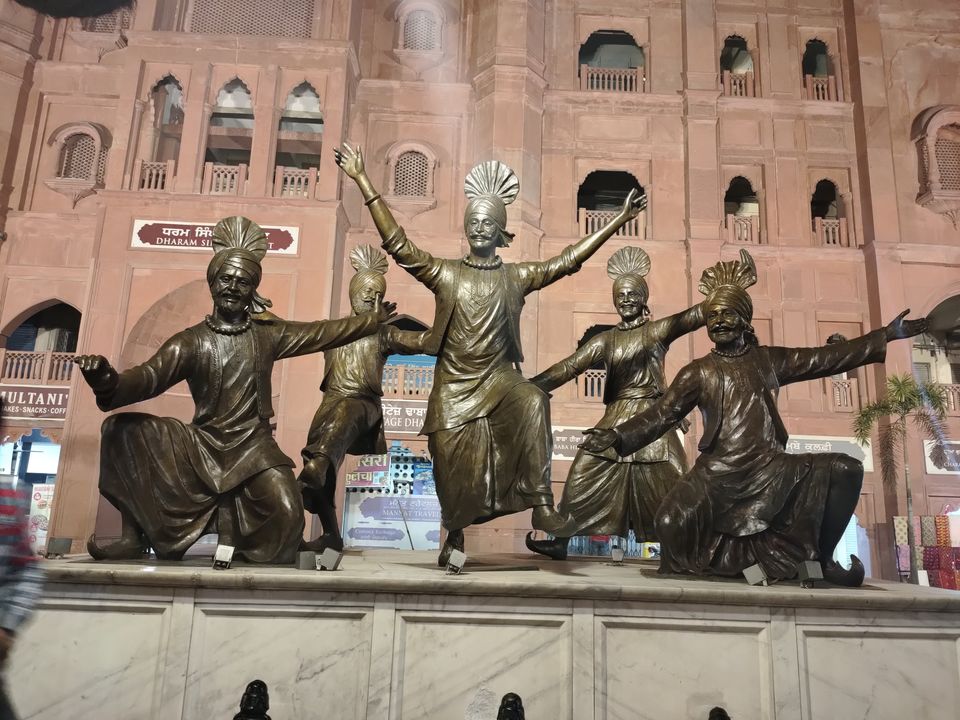 If you want to know more about the partition 1947, please pay a visit to the national archives london, you'll find there classified documents that reveal that partition of india was planned in 1945 by churchill. Just after the war, USSR and USA were the only 2 superpowers remaining in the world. USSR sought to expand its reach in pan asia and was making good terms with india for bilateral ties and for mutual cooperation and access to the karachi sea port as it was very near to the gulf and operational 24*7 and stalin was very ambitious, The leftist (USA and Britain), however feared the growing ties and to get a benefit out of this and maintain control over gulf oil trade, they fueled the differences among Hindus and Muslims, spread rumours and fueled the riots, paid money to the people to burn other communities, houses. Confidential letter under fake names were shared between Jinnah and Churchill and Jinnah's mind was manipulated, making things worse. Being clueless about these plans, mountbatten travelled to london where churchill and other house members drafted the partition bill. Cyril Radcliffe on the other hand just drew the sketches on the guidelines of documents prepared by churchill's men and forwarded the same to the viceroy and the two nations are burning. Kashmir, the most beautiful place on the earth is burning and somewhere in hell churchill and all such britishers might be laughing at this.
Sometime we all wants to destroy these borders and announce peace in both countries and give rest to our soldiers.
Khair maafi chahunga thoda jazbati ho jaata hoon partition ka sochke
Pakistan and India may be neighbors but they share a very fierce rivalry. Every day at the wagah border, just before sunset, each side would perform a ceremony. Not only that, thousands of Indians and Pakistanis would flock to wagah to cheer their country's border guards in a display of patriotism and nationalistic pride, each side would sing and scream chants as loud as they can. The screams from the Pakistani side was loud too. The border ceremony itself was very colorful and a very pompous occasion. This must be the most fascinating border in the world.
Now it's the time to say good bye to Pakistan as of now, i don't know when i am going to visit kartarpur or wagah border again, shayad inn kuch saalo me toh kabhi nahi, aisa nahi hai ke aa nahi sakta lekin uske baad jo aur curiosity ho jaayegi mai usse bardash nahi kar paaunga . So till then wish you all the very best Pakistan, Will visit you very soon . I wish for better relations between the two nation. I hope one day it will be very easy to get the visa for citizens of both the countries . I thank all my Pakistani friends for their wonderful hospitality, waqai hospitality ke mamle me koi muqabla nahi hai. Jald hi milte hai.
It was an experience of lifetime and after returning from the trip i realised that we need to keep the political differences between the two nations aside. We can't afford to be swayed by all the political rhetoric. It's high time we stop spreading hate.
I shall return and explore every inch of Pakistan, I promise !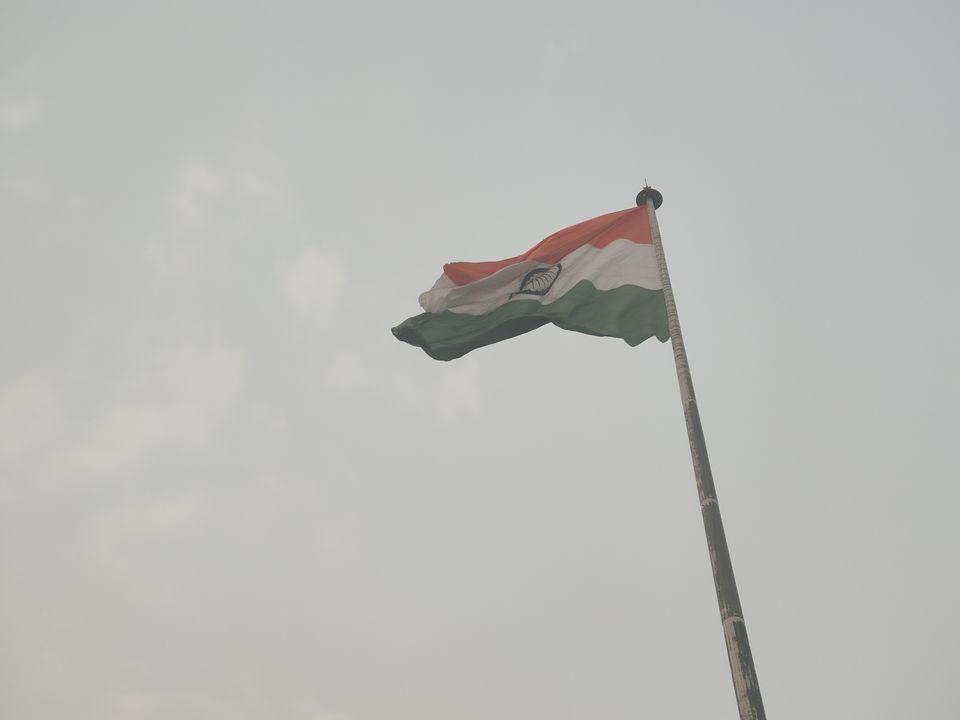 Support staff told me that indian pilgrims have to return back by 4PM , but mujhe nahi jaana thha vapas. I saw few Sikhs were also roaming in the gurudwara so i stayed there till 5pm , then i thought of returning back because i didn't want to land me up in some trouble which will ruin my experience.
Thankfully there were many people who were lined up at the Pakistani immigration, i was not the only one who wished to stay at kartarpur, there were many others too. While i was returning back in the E-VAN from Pakistani immigration to Indian immigration, i experienced something which is still defineless to me, tachycardia is the word i was having 100+ heart beats per minute, i am not exaggerating but seriously i felt that. Whenever i recall that moment, when i walked from Indian Immigration to Dera Baba Nanak Gurudwara i get goosebumps. I never walked with such a heavy heart in my life.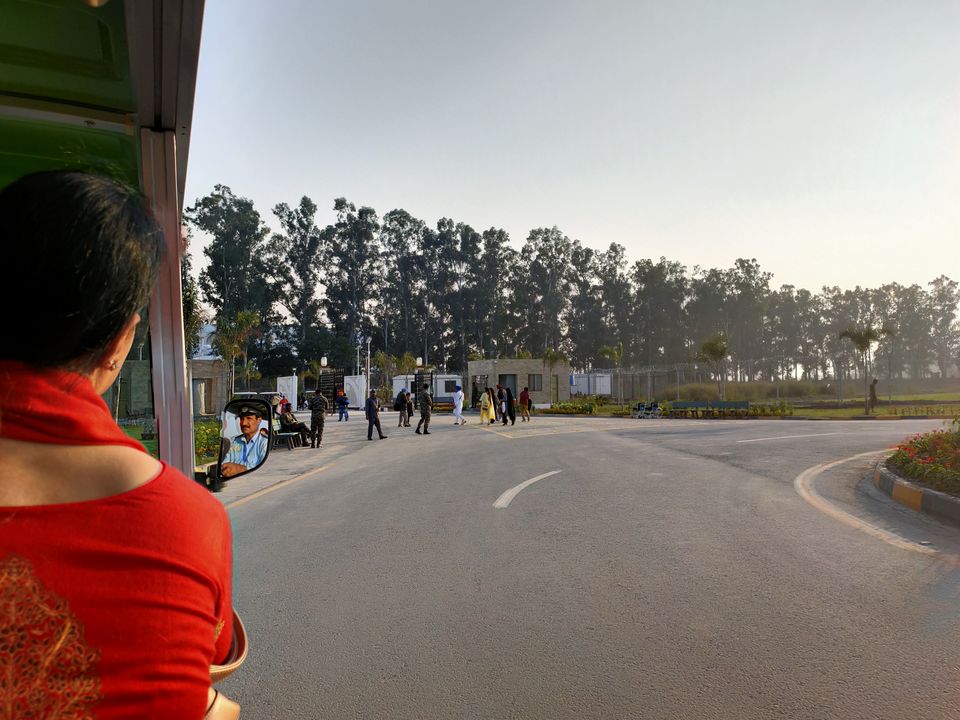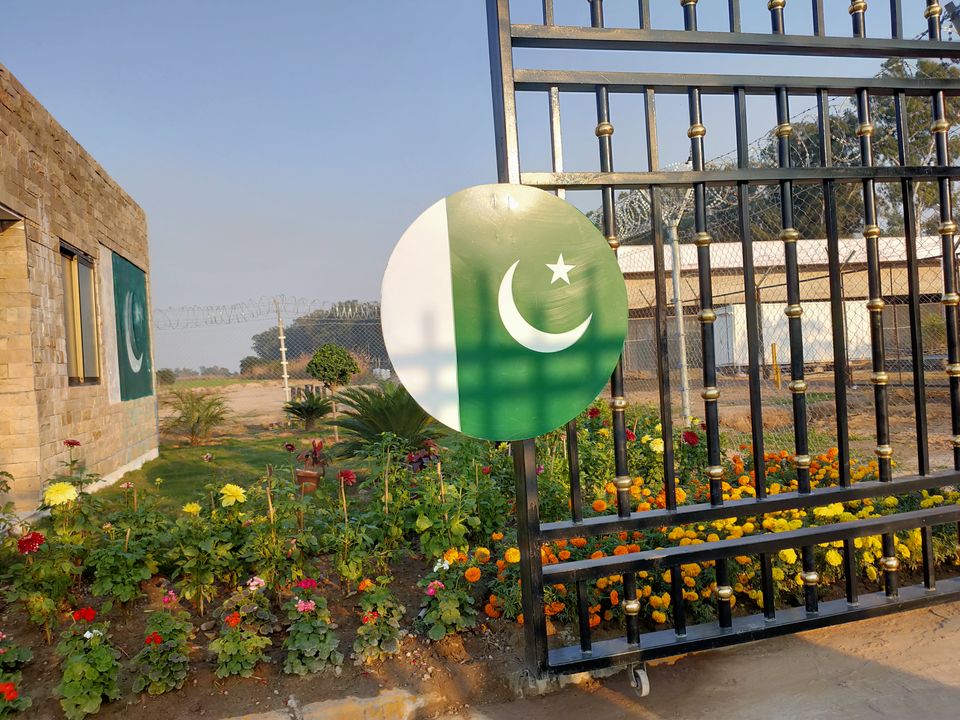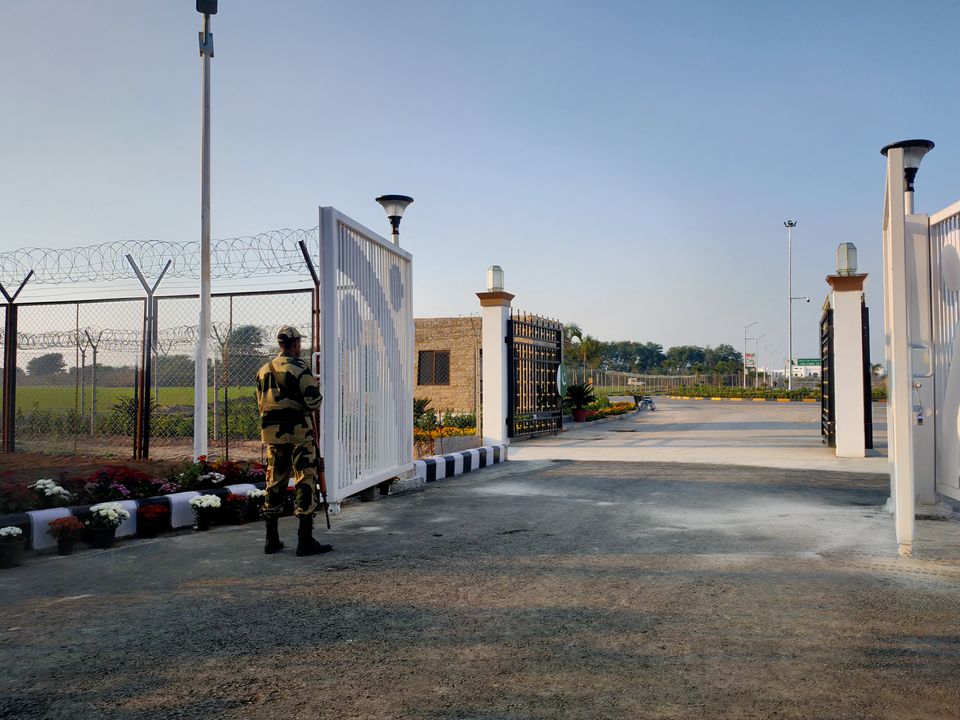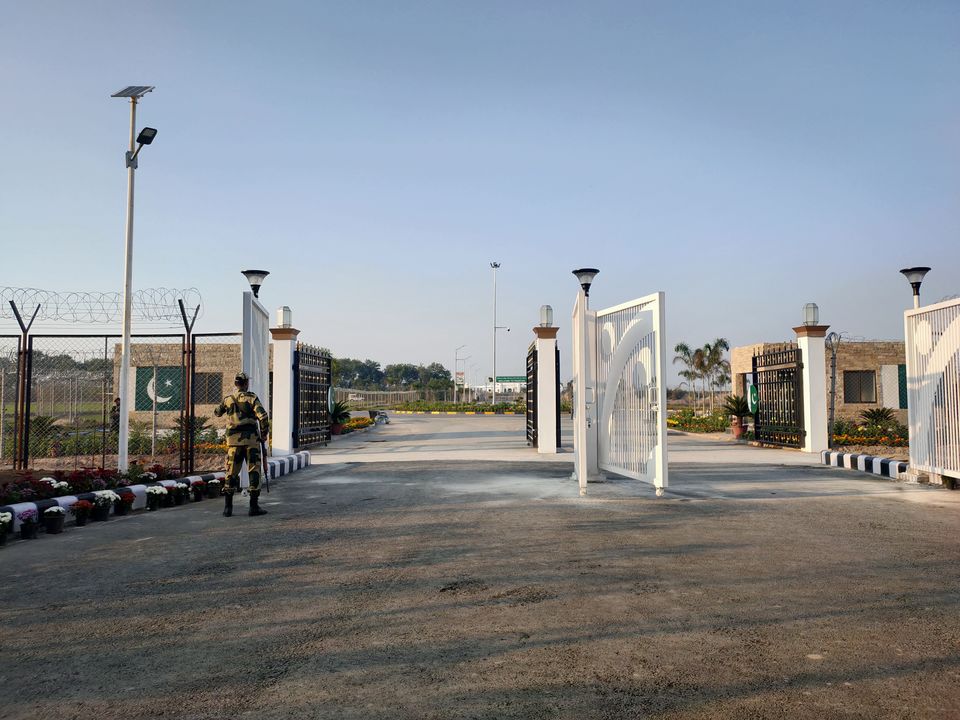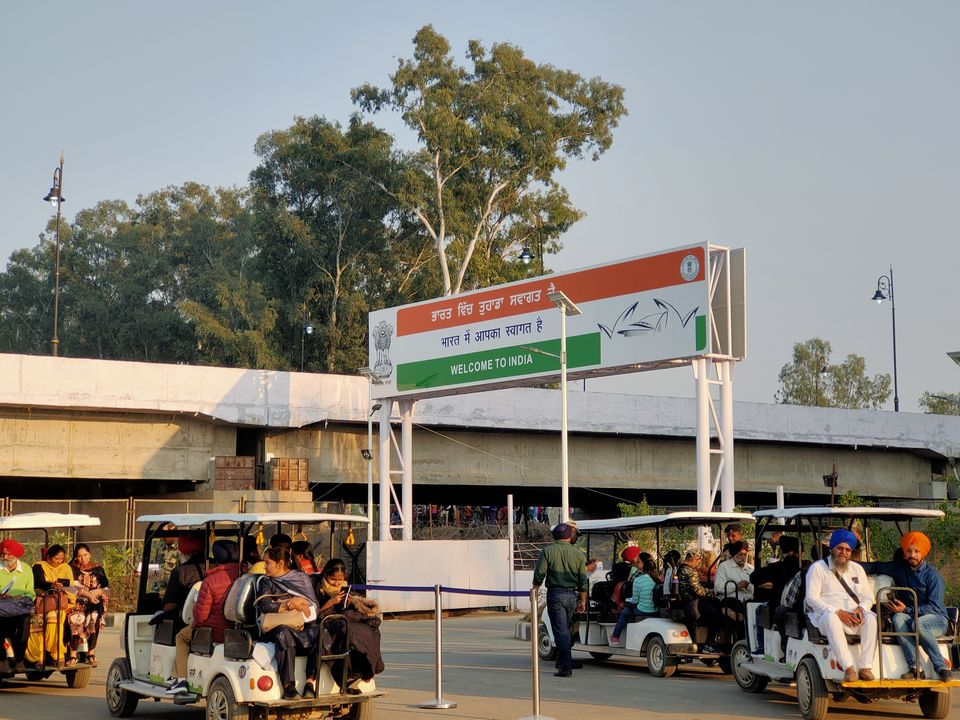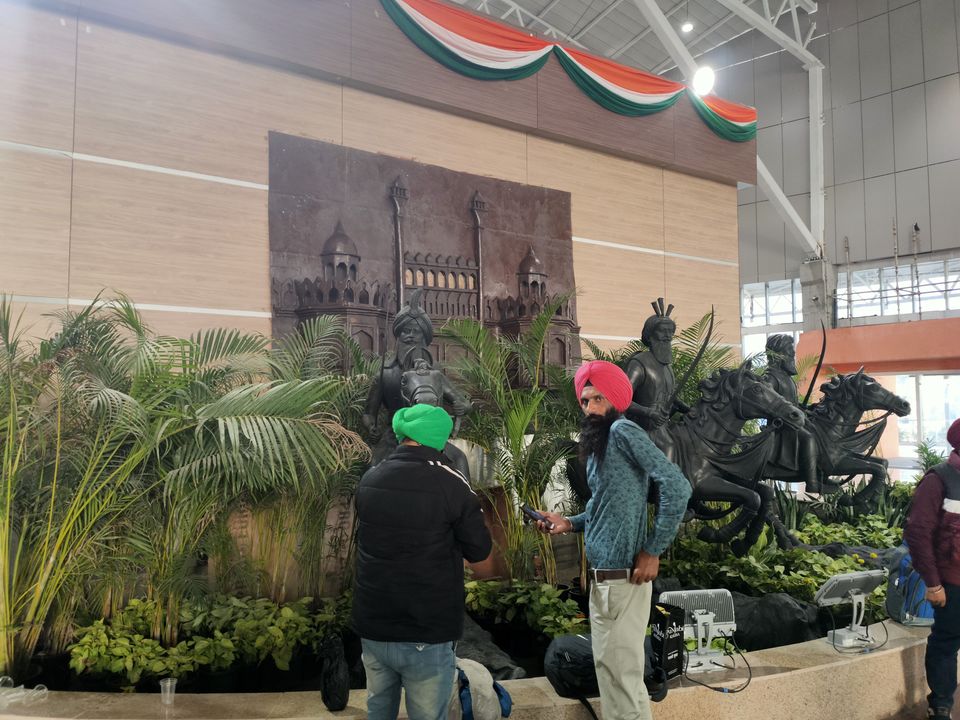 On 23rd November night I took a bus from Delhi Kashmere Gate to Amritsar.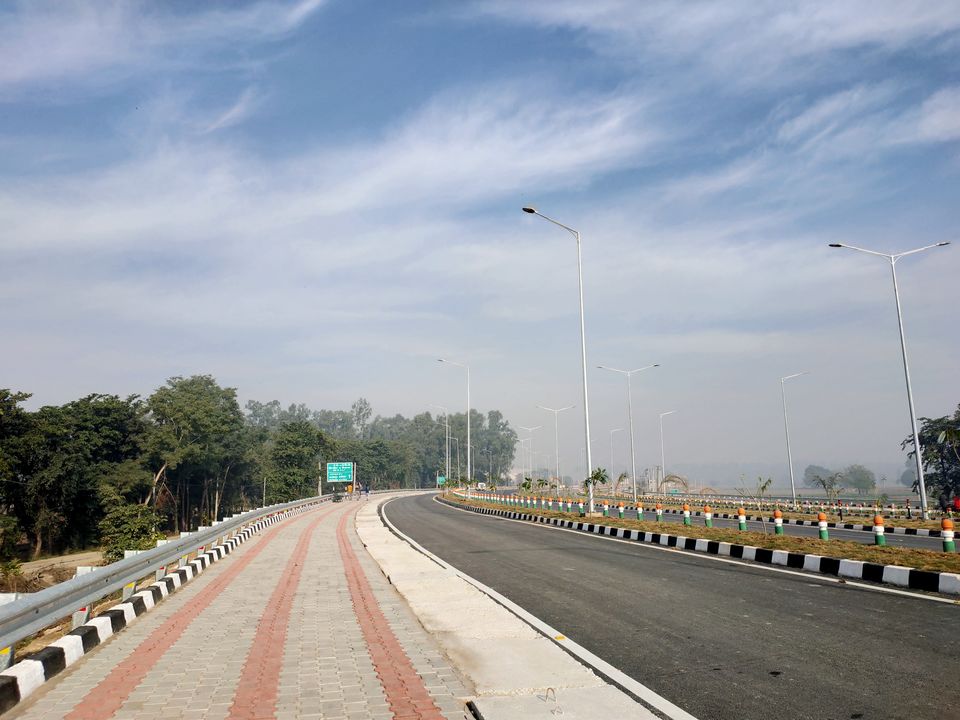 I reached Amritsar bus stand at around 7 am. Then I took a bus from Amritsar to Dera Baba Nanak Gurudwara. Kartarpur corridor is 10-15 mins walking from Dera Baba Nanak gurudwara. After reaching the kartarpur corridor I realised that I haven't took a shower, insane level of stupidity, Within few minutes I was going to cross the border and I haven't took a shower. Thankfully I had 2 water bottles and few shampoo sachets with me , I washed my hair in the toilet at kartarpur corridor, after that amazing shower i changed my clothes and wore my pathani suit, the cleaning staff was curious that why the hell this guy is not coming out. After coming out from the toilet I saw few cops were standing and waiting for me, I still remember that weird look from the cleaning staff . They asked me few questions which i answered with honesty . Yakeen maniye excitement ki vajah se itni buri trip plan ki thhi ke kya hi batau.
Without wasting more time i walked towards the indian immigration and finally reached the border.I just crossed the bloody line and the only song that comes to my mid is "Wageh de border te raah puchdi lahoraan de"
I honestly feel so so unbelievably lucky & grateful to be able to cross the border. The citizens of each country have a lot of issues crossing despite their connected past.
While crossing the border few old people who were pilgrimage started crying with happiness as they are going back to their lands where they had born.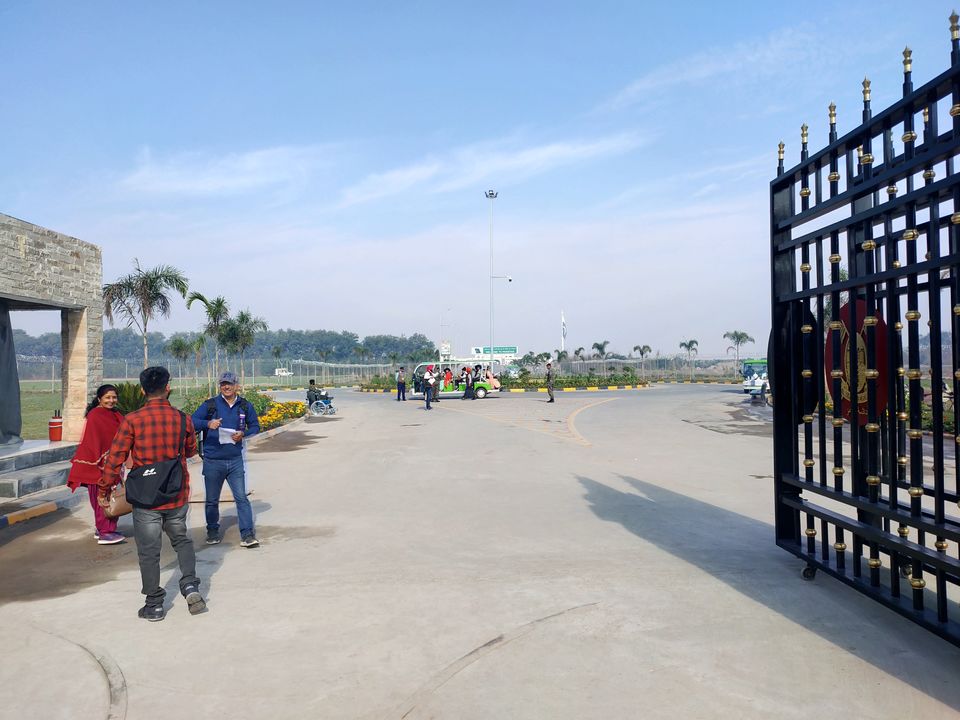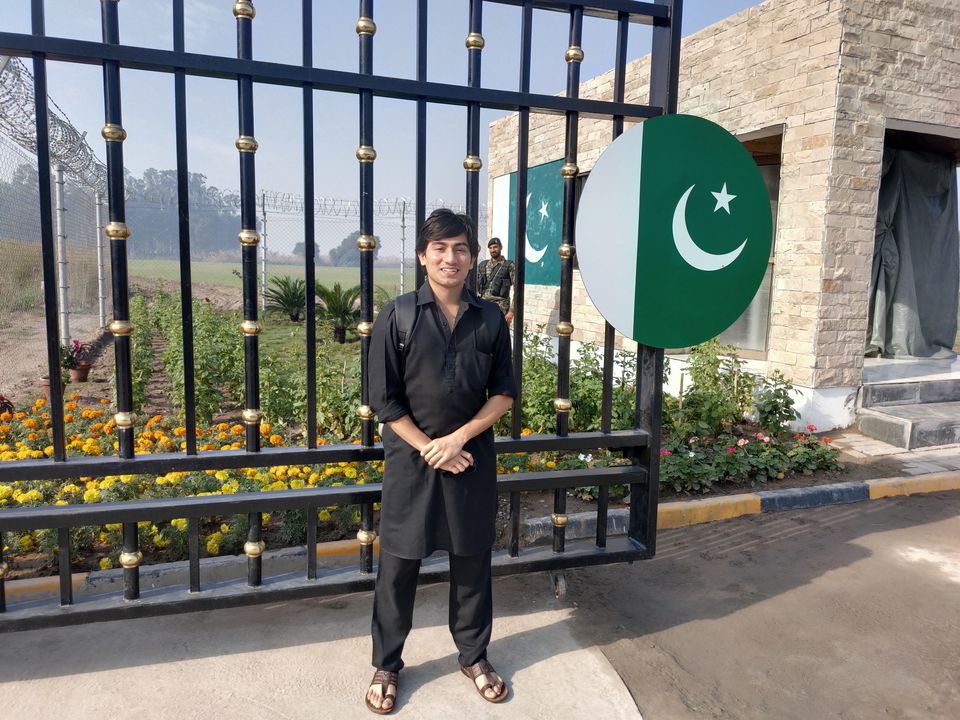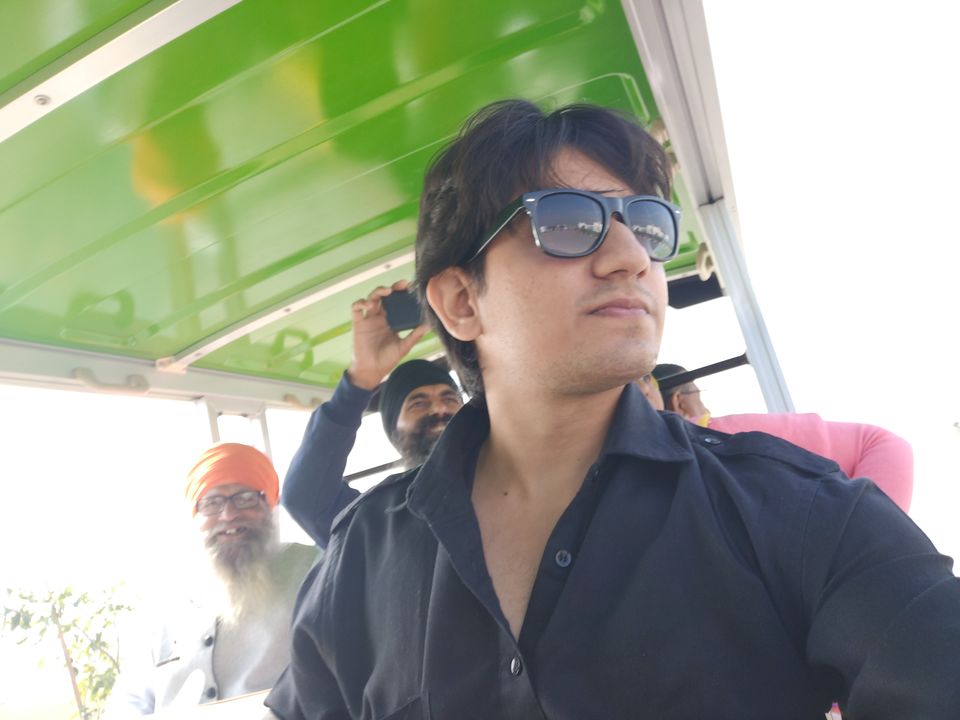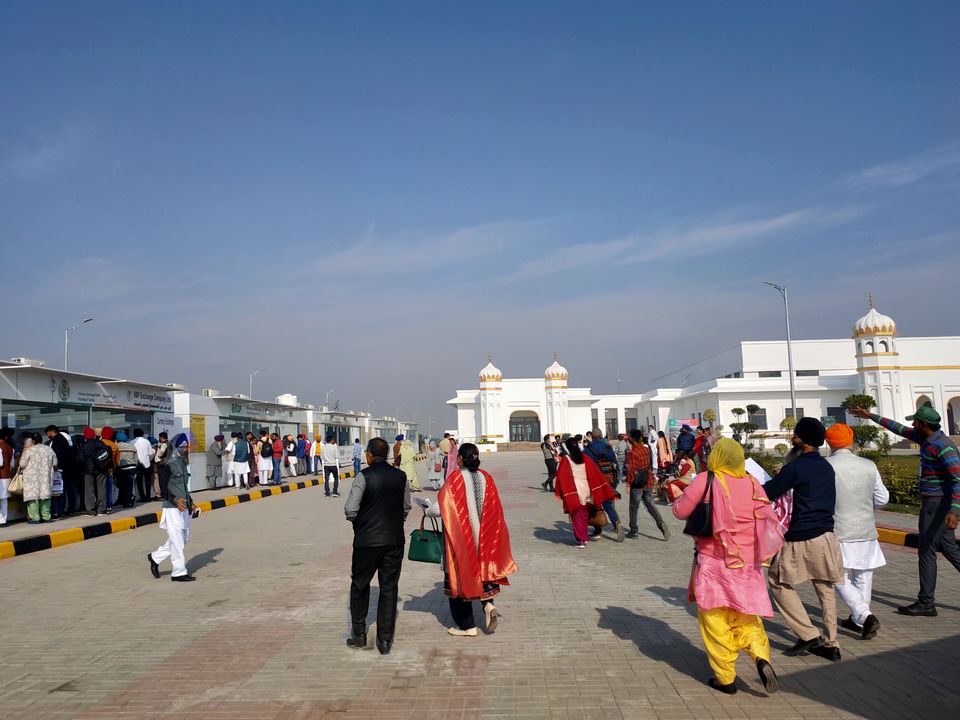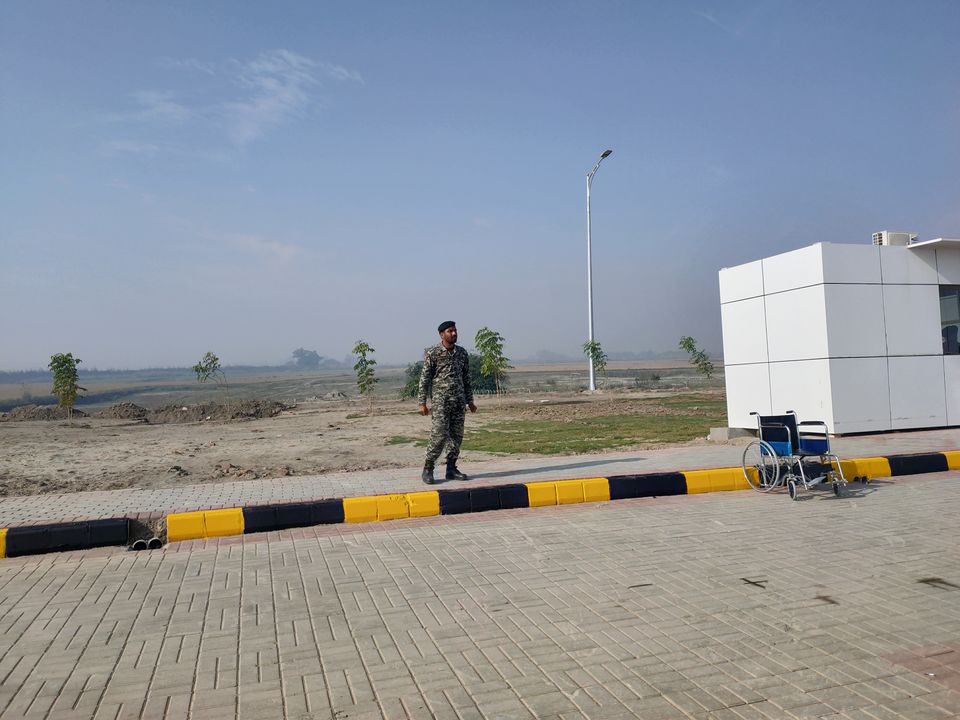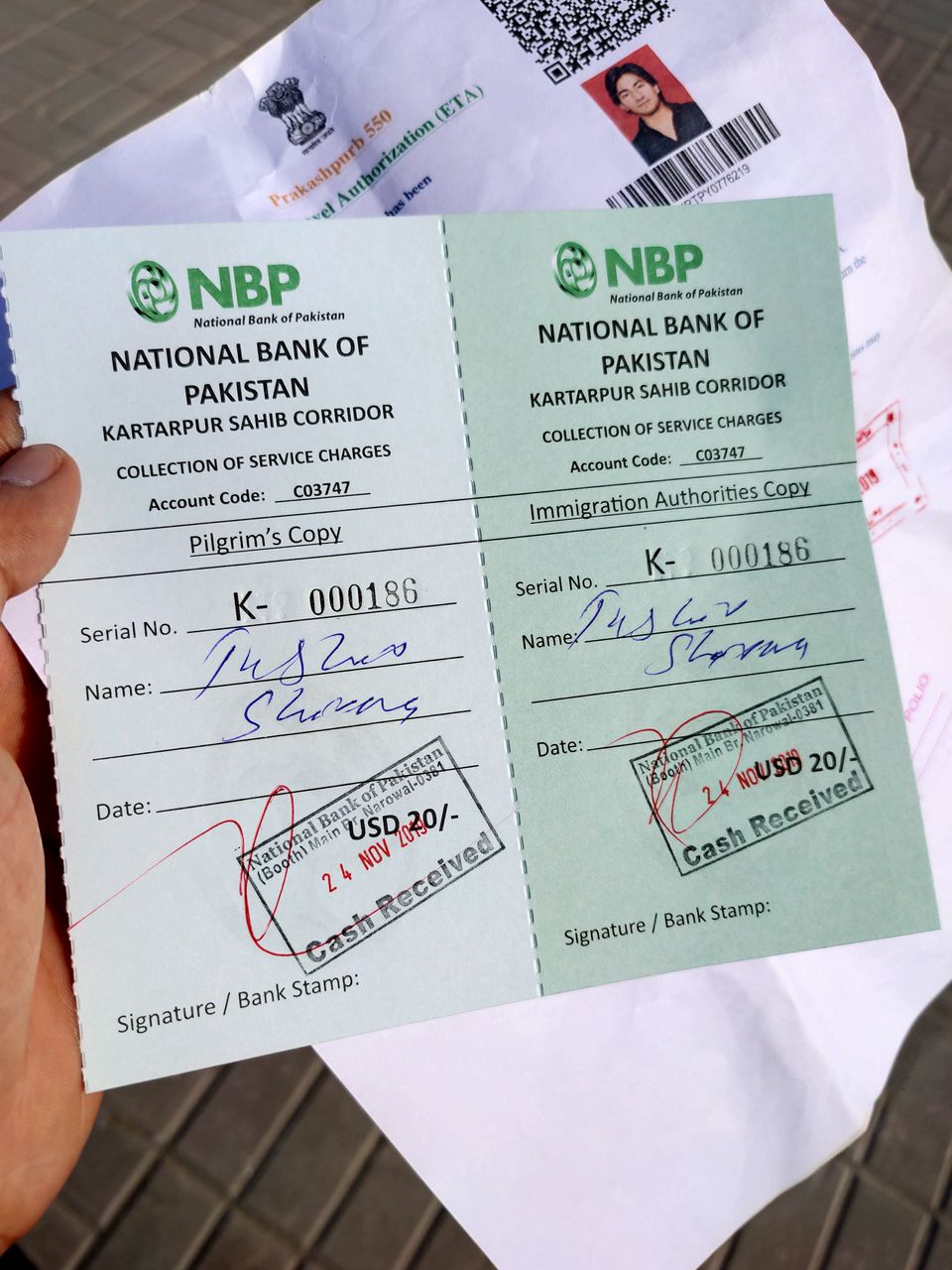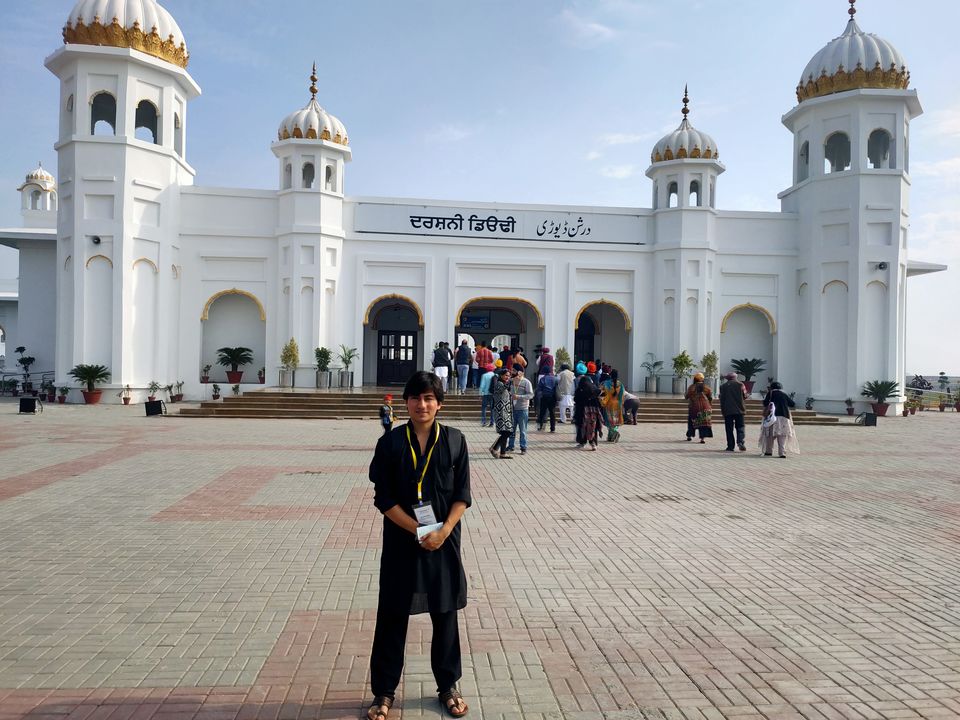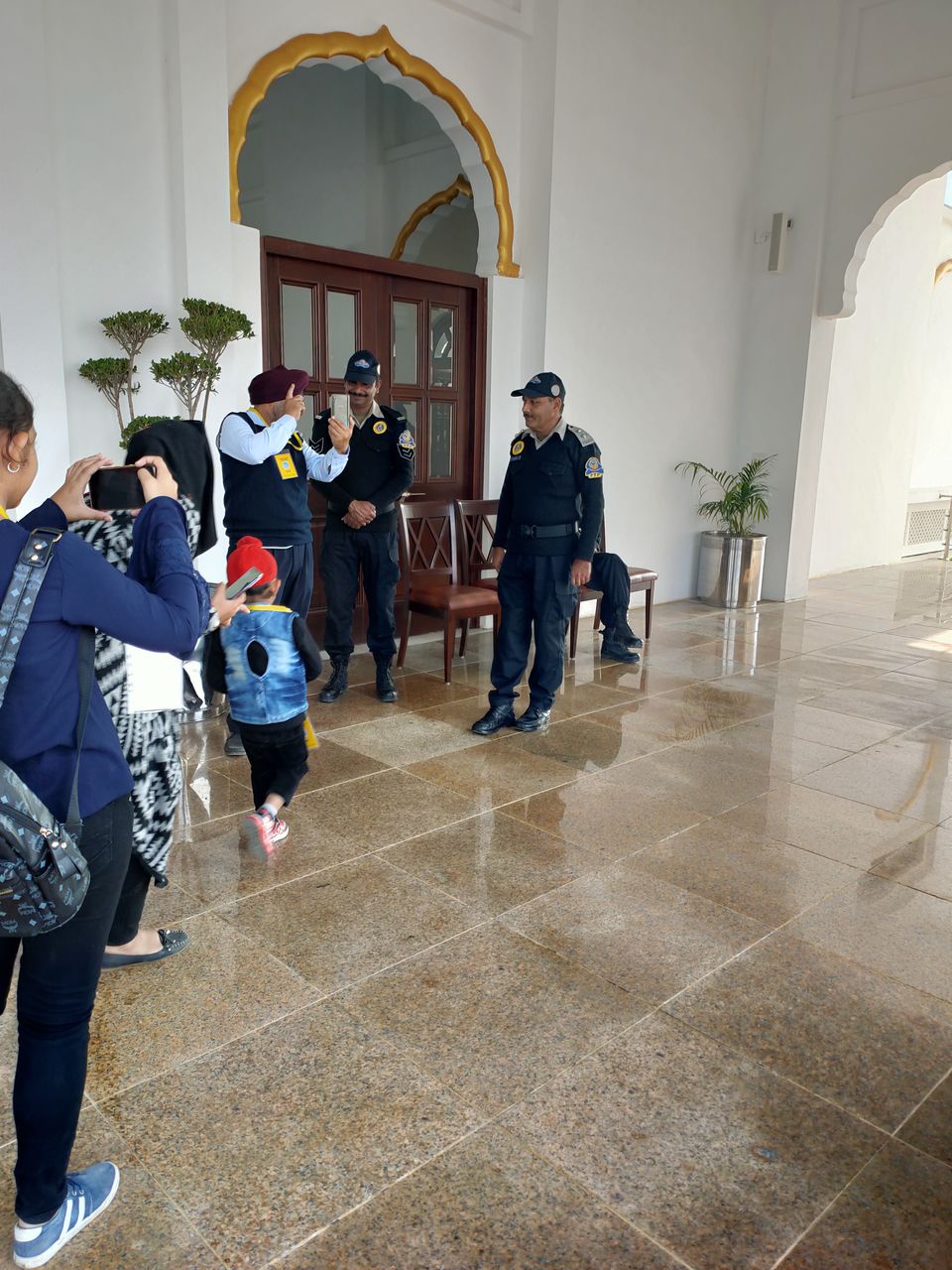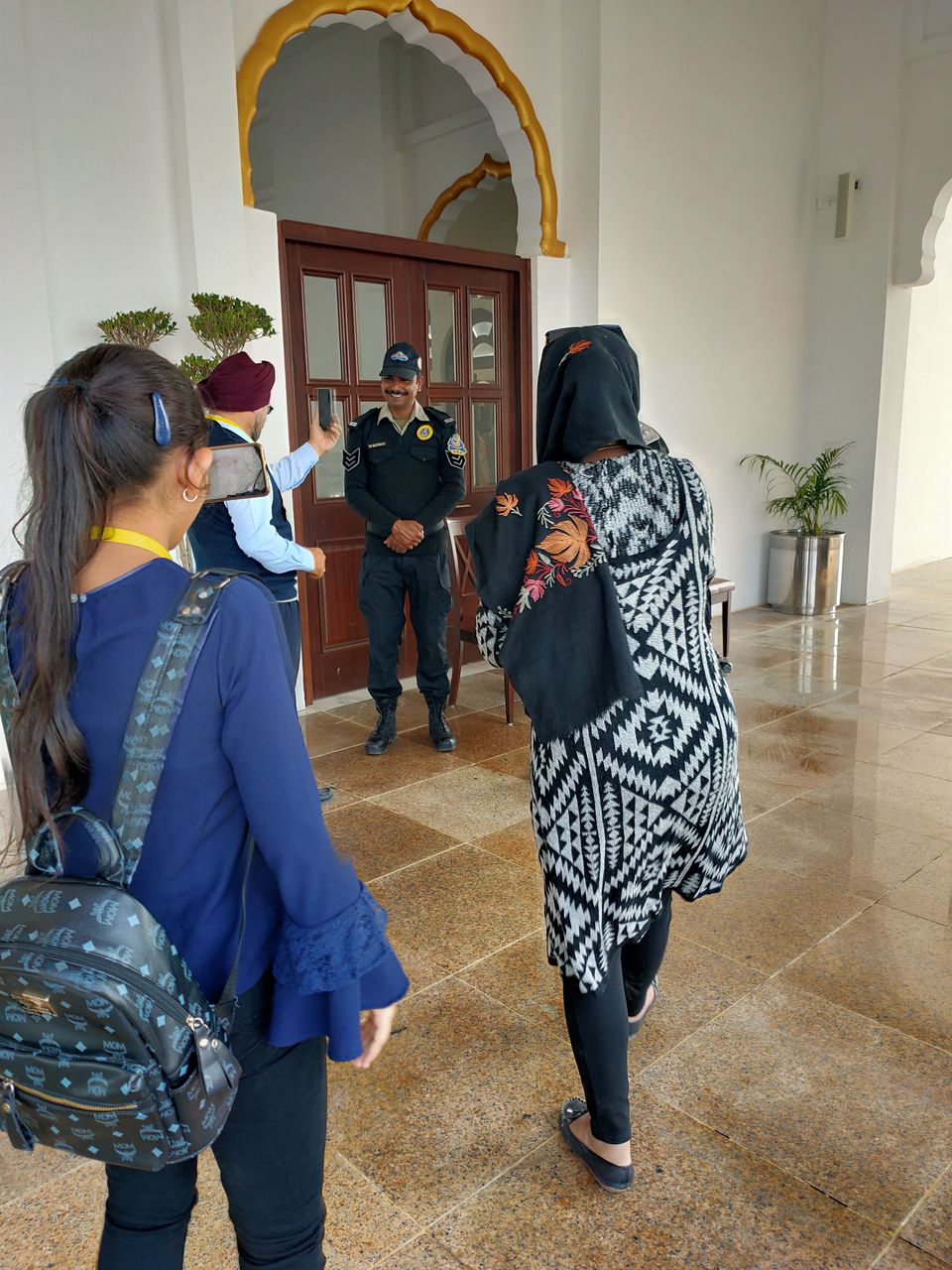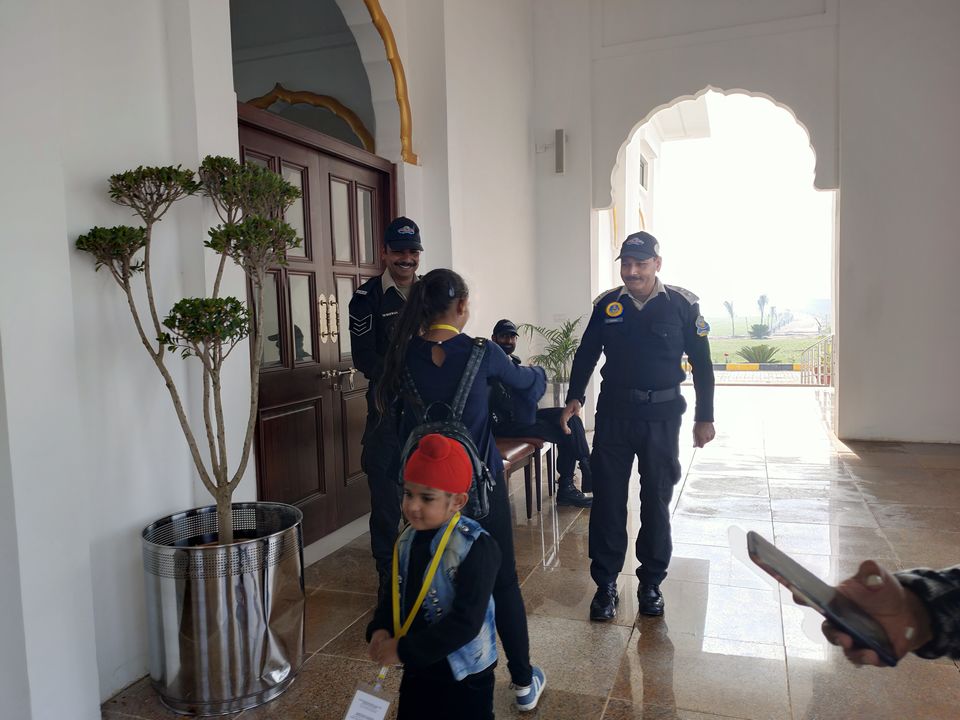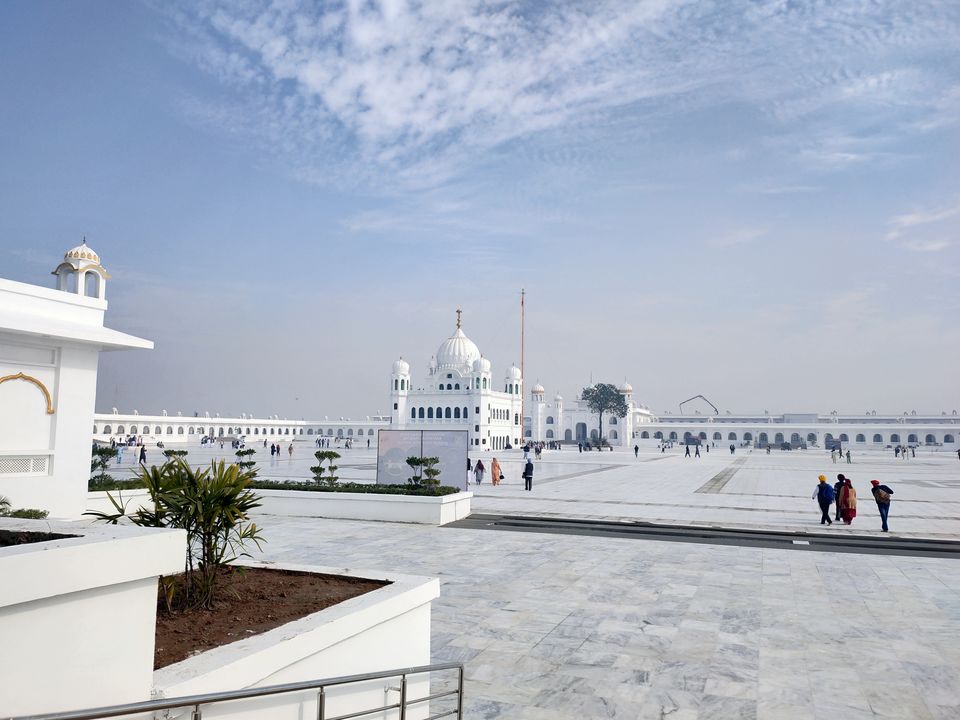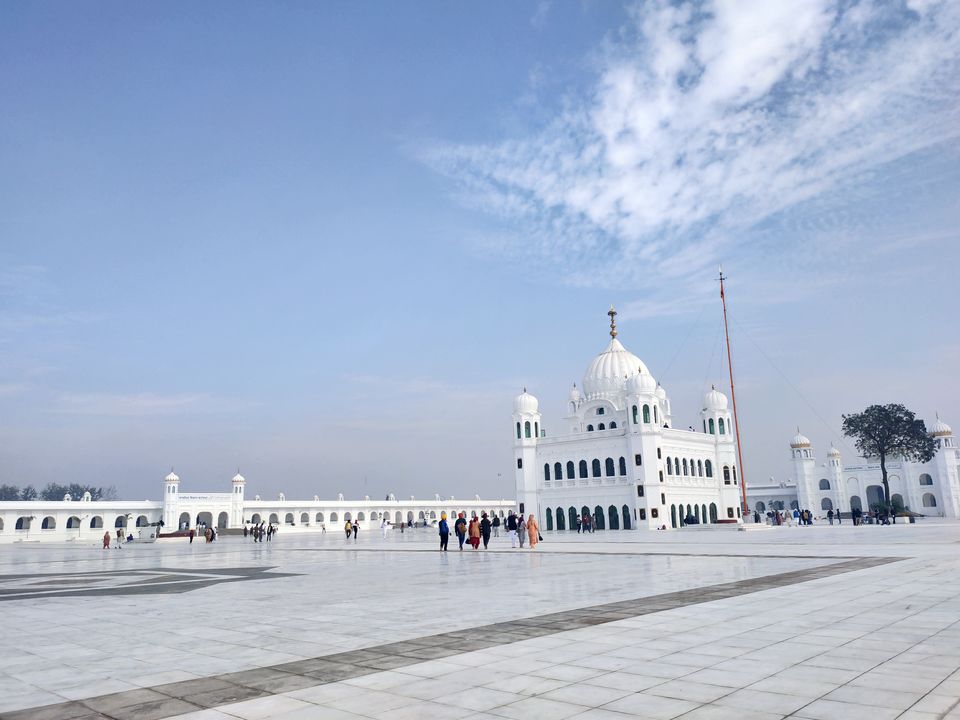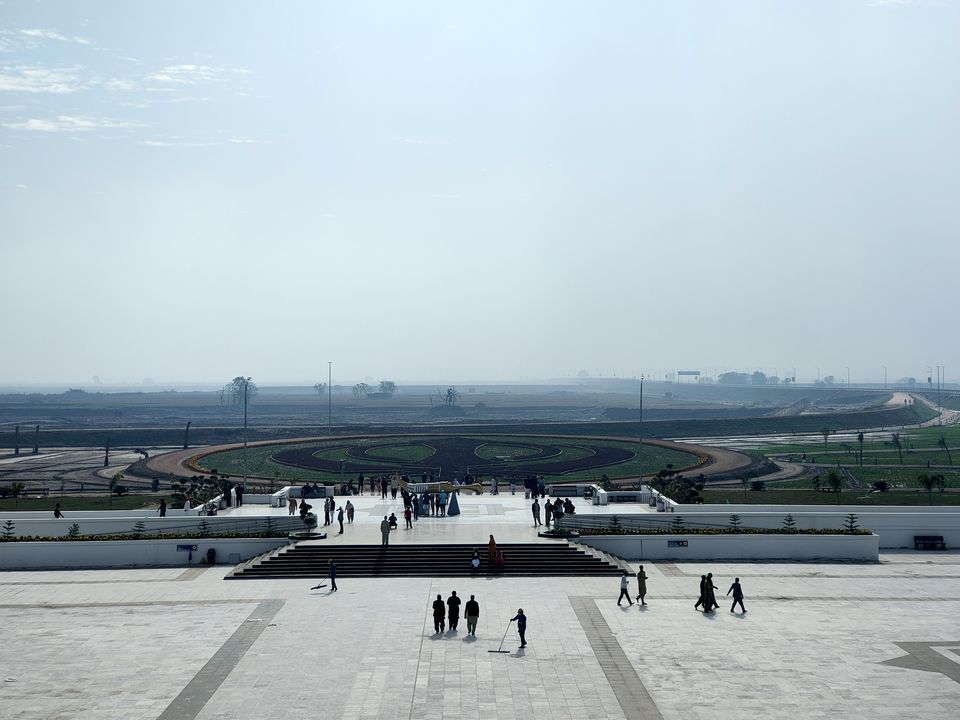 I spent hours near the sarovar , at around 3am i thought that i should go back to the hotel and nap for a bit because next day i have to visit nearby places .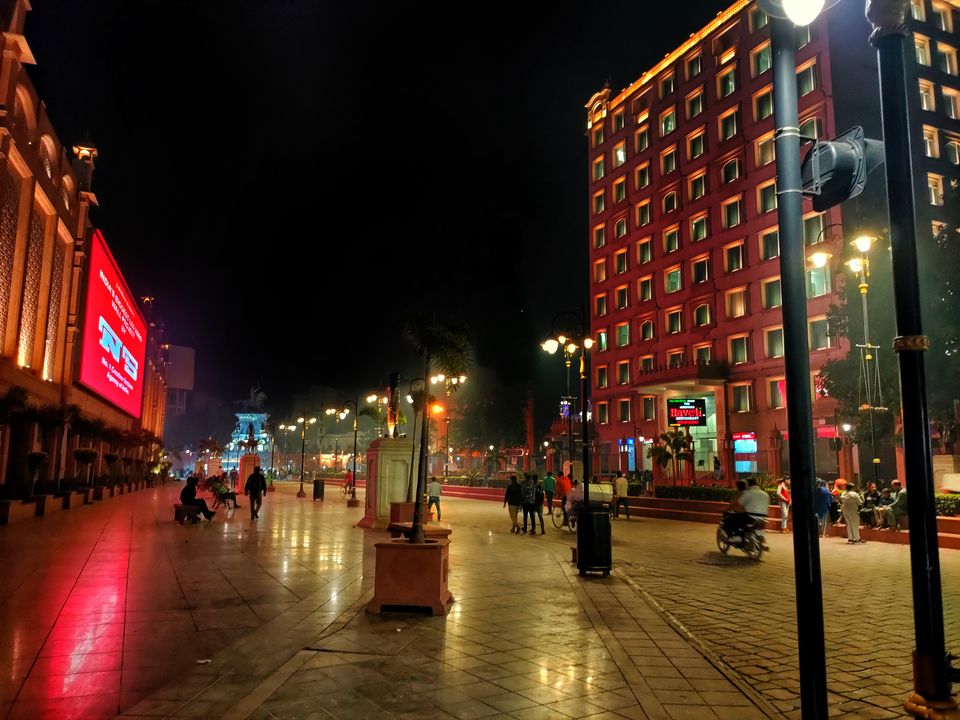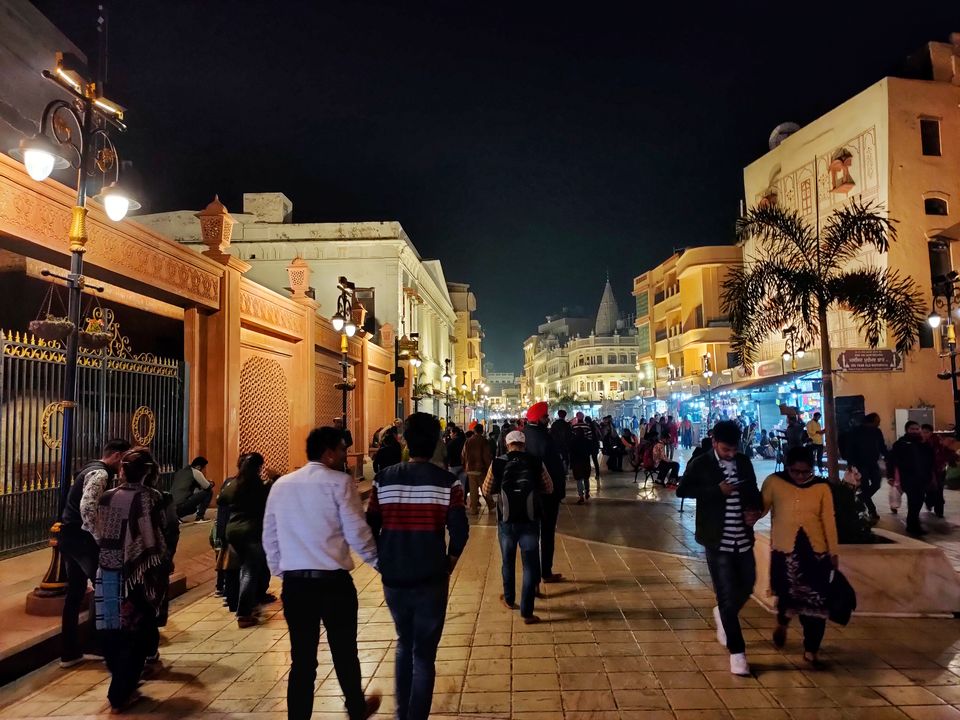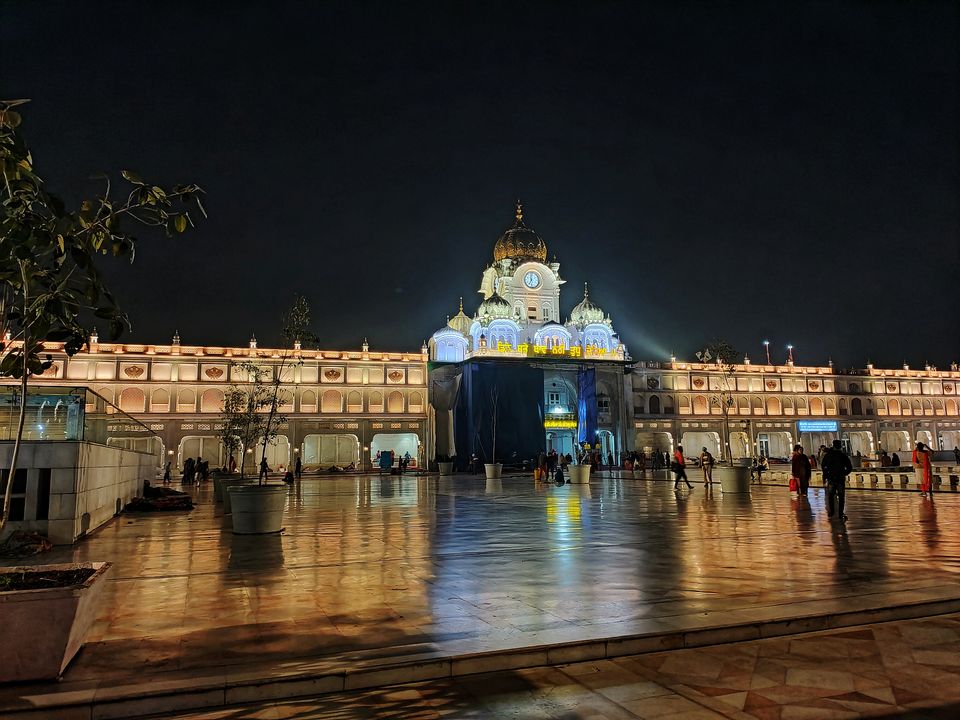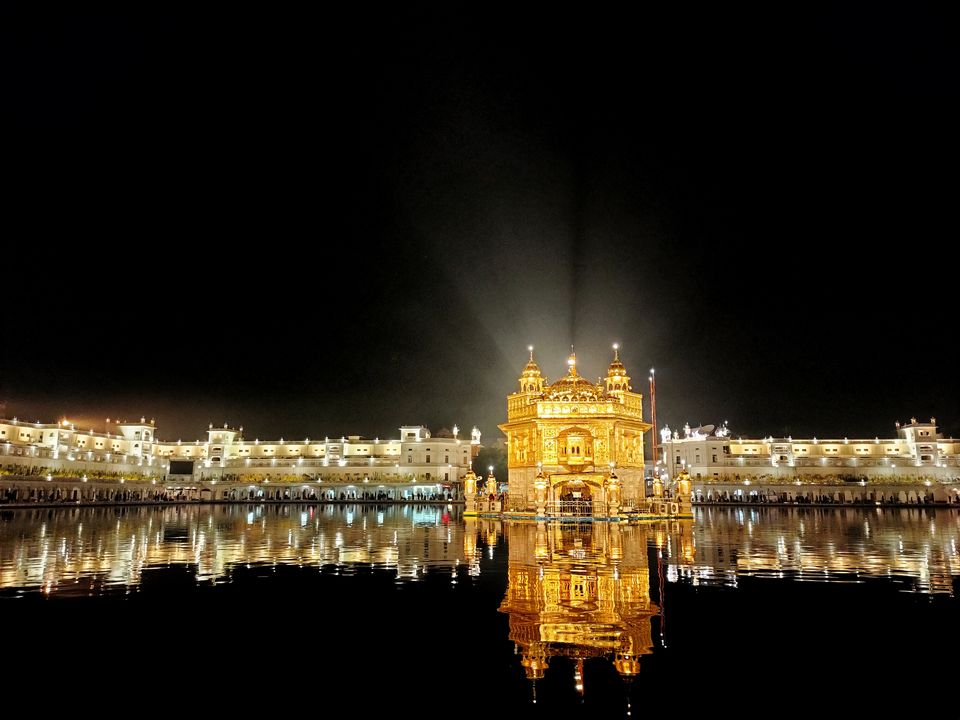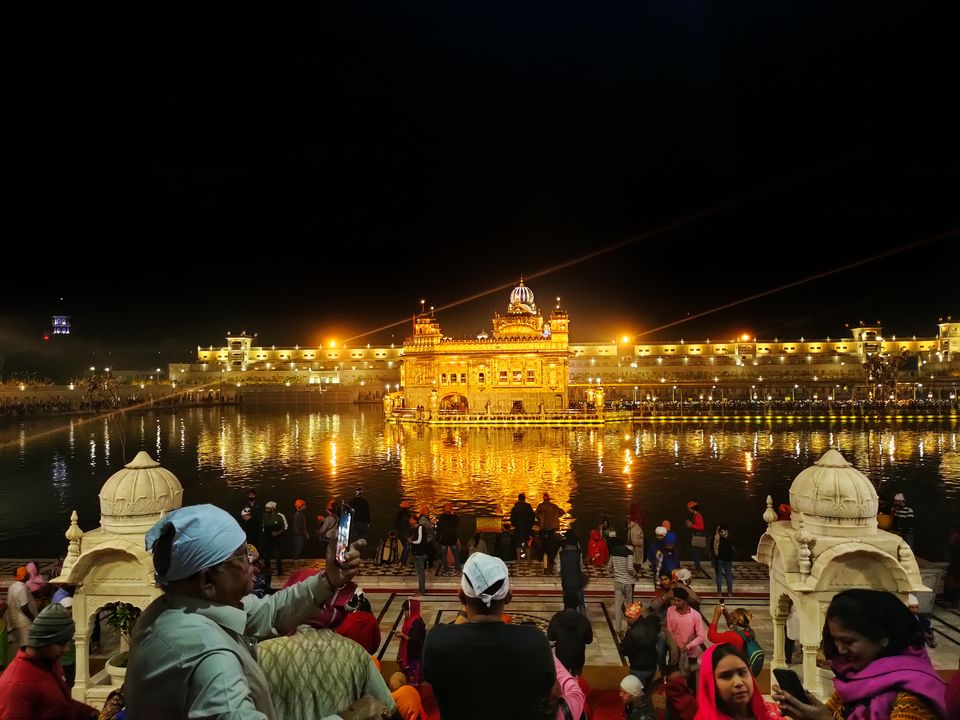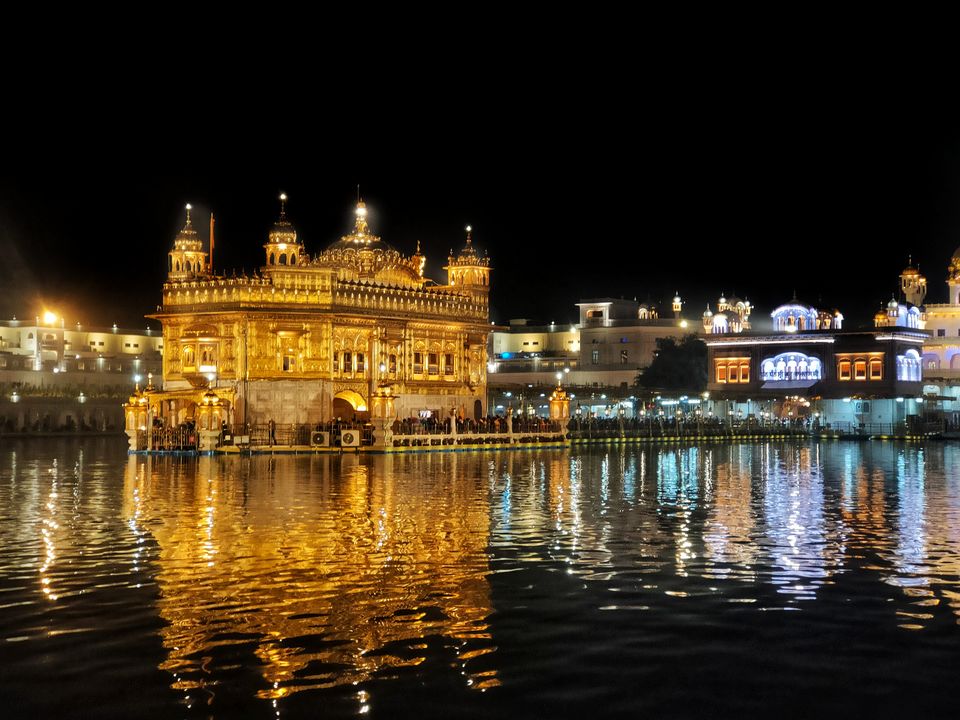 I don't have words for the Pakistani immigration people,they were so friendly and humble, they were happy to see me as I was among the few solo travellers there, they were talking to me as I am the special guest because most of the people who were travelling from India were Sikh families.
Like when I entered the gurudwara I was amazed, it's like I have entered the heavenly shrine.It's divinity is a thing that can only be experienced and not described.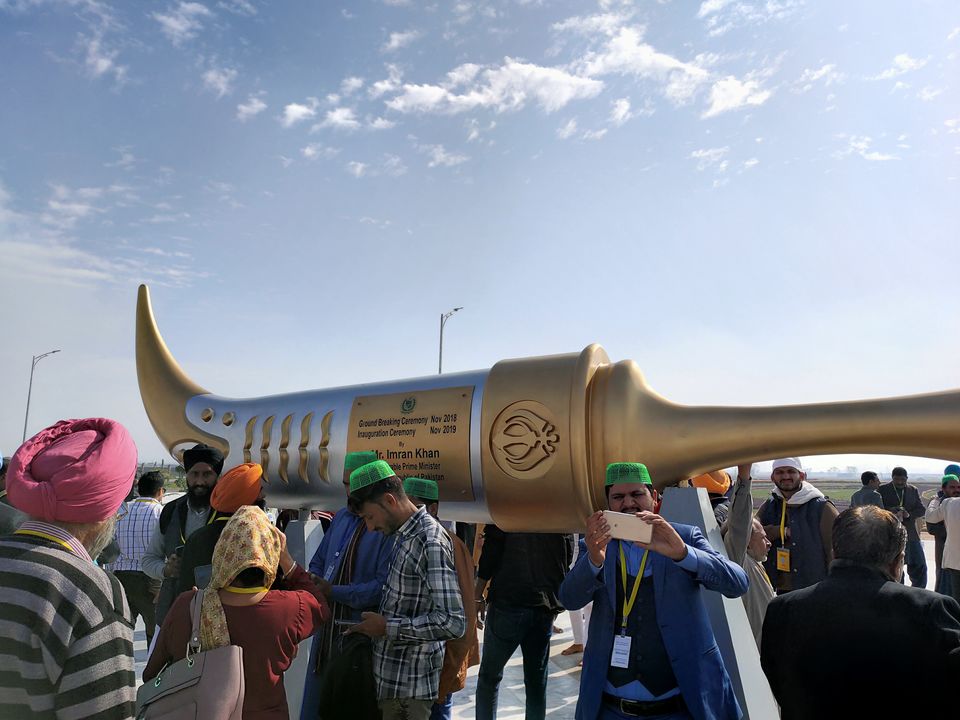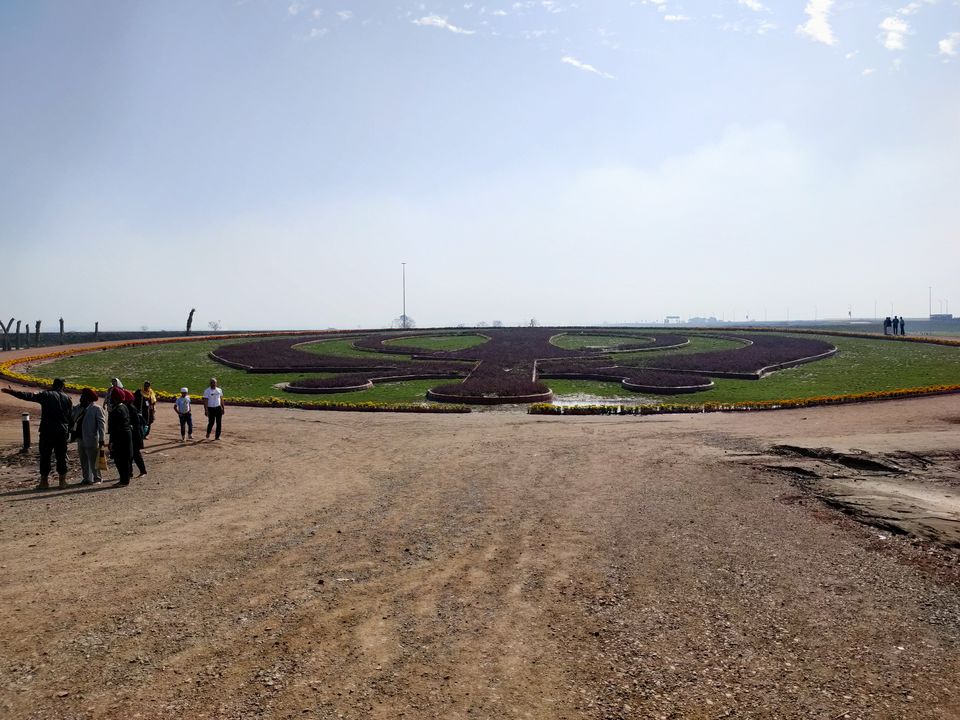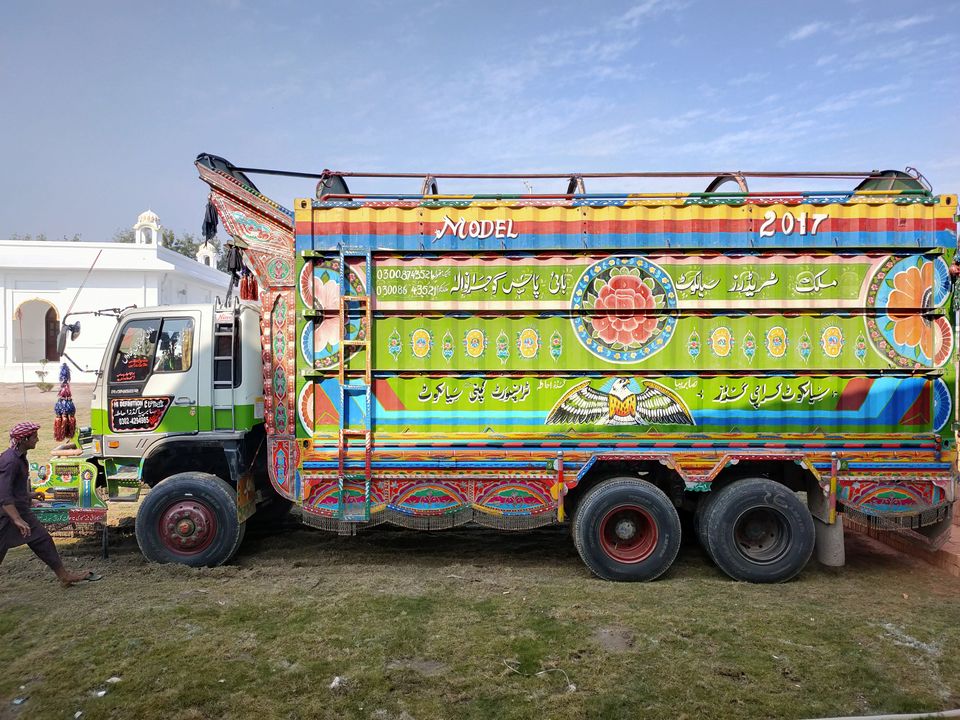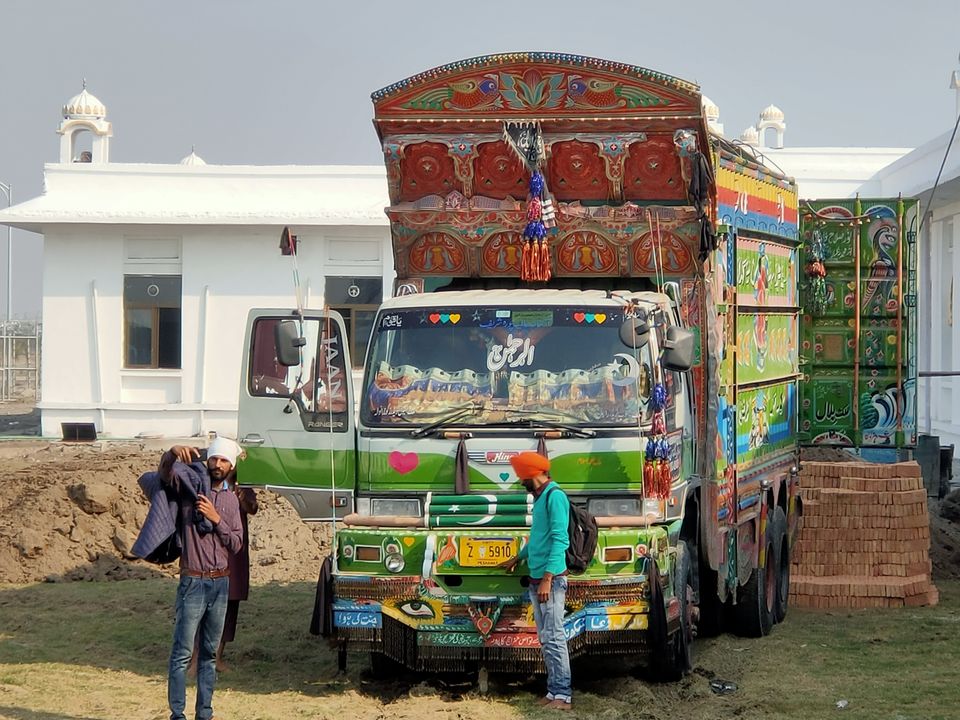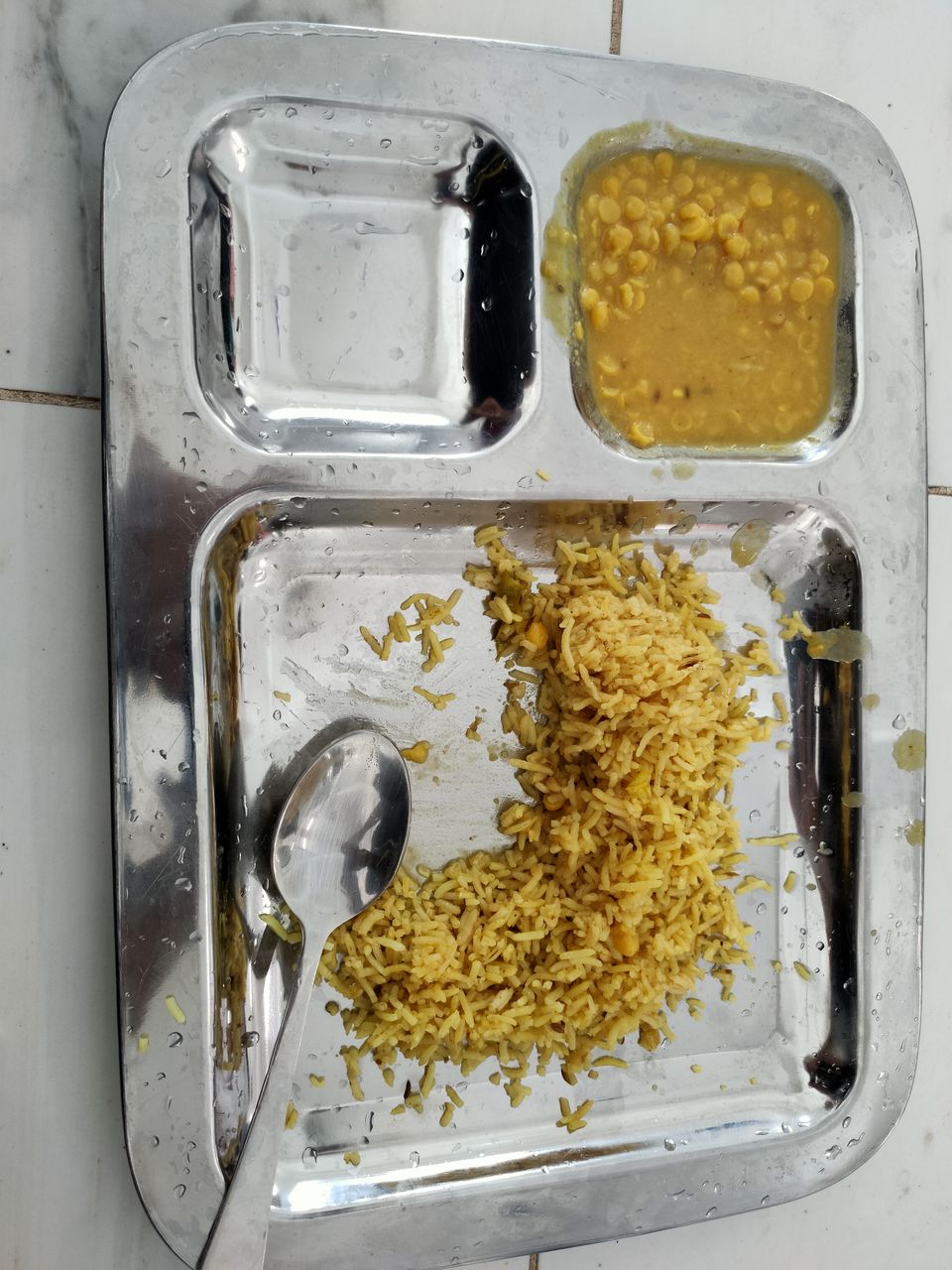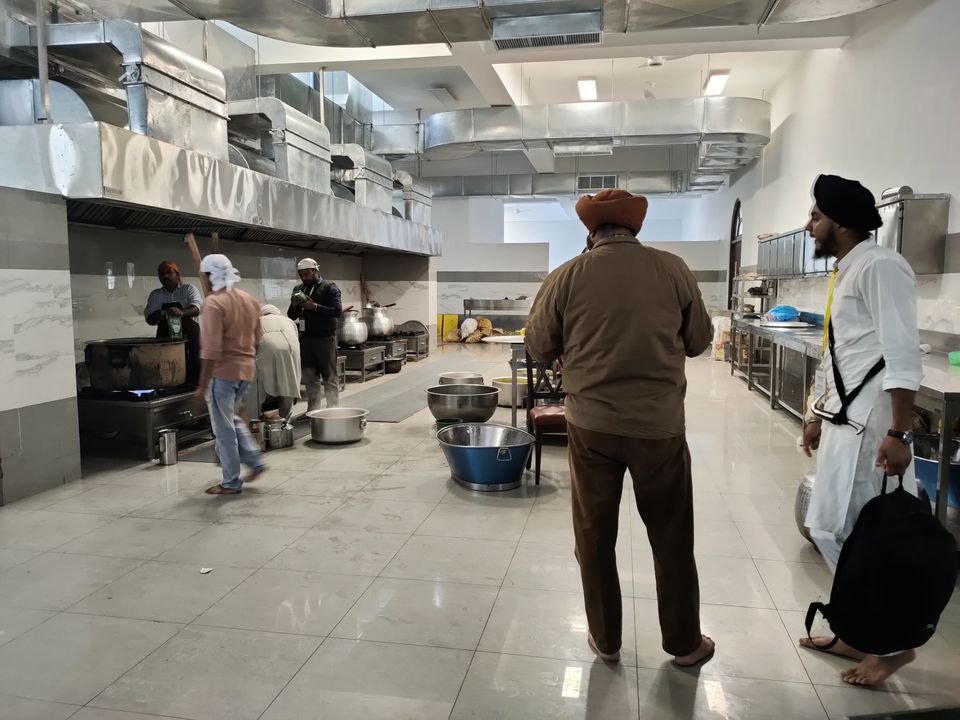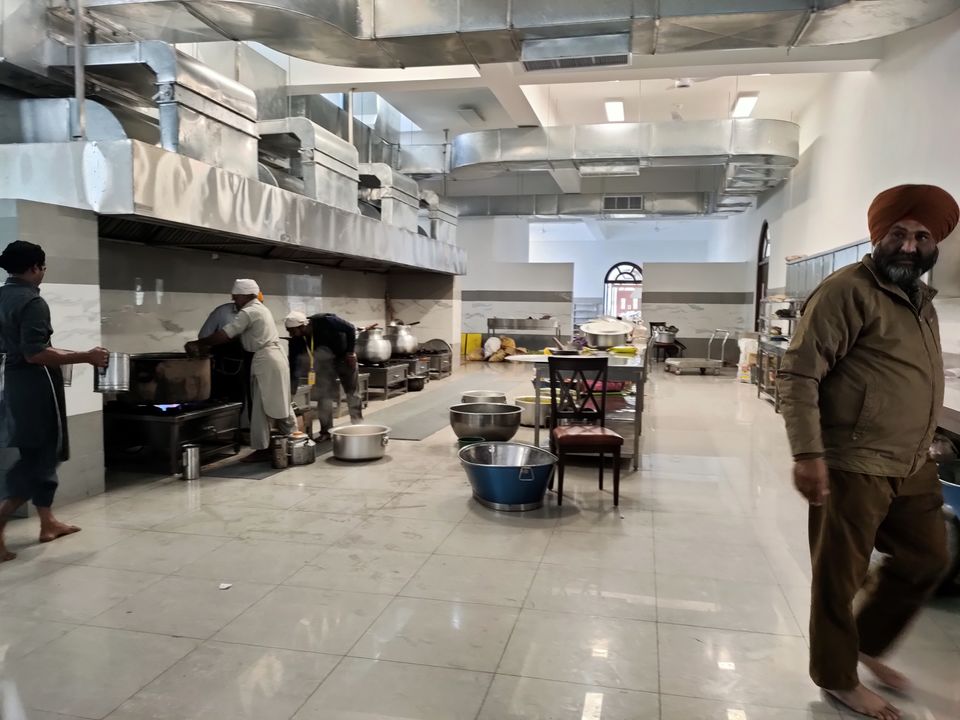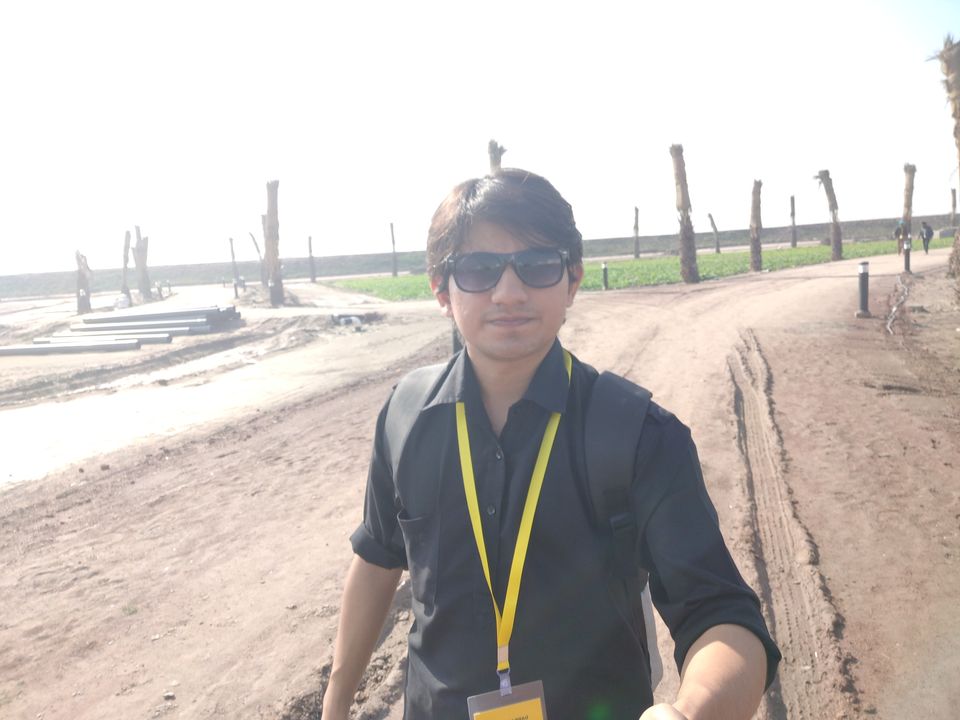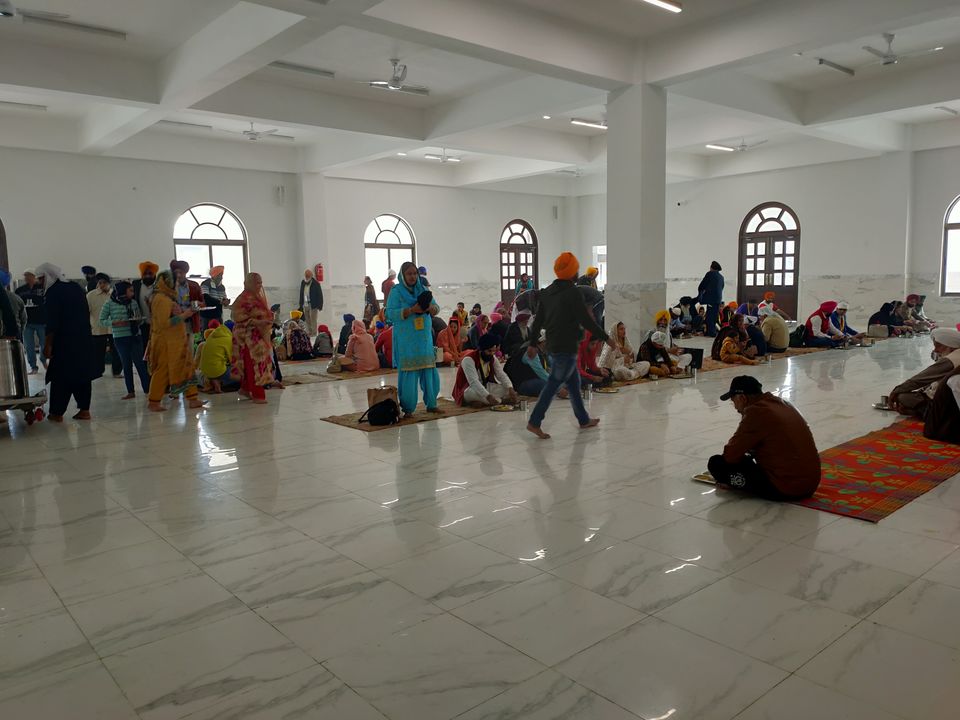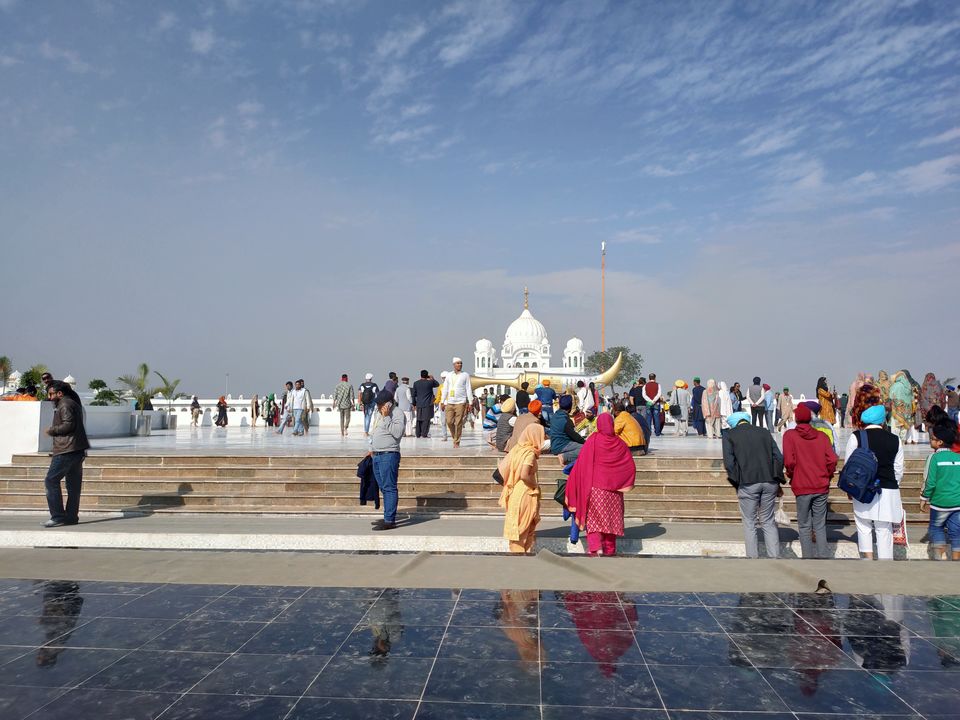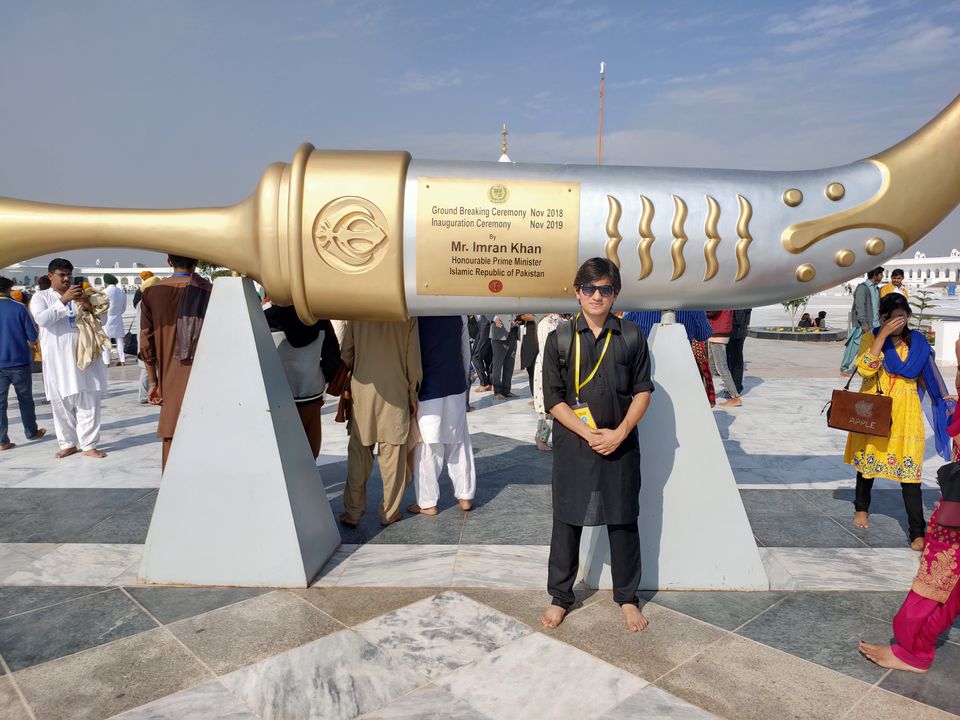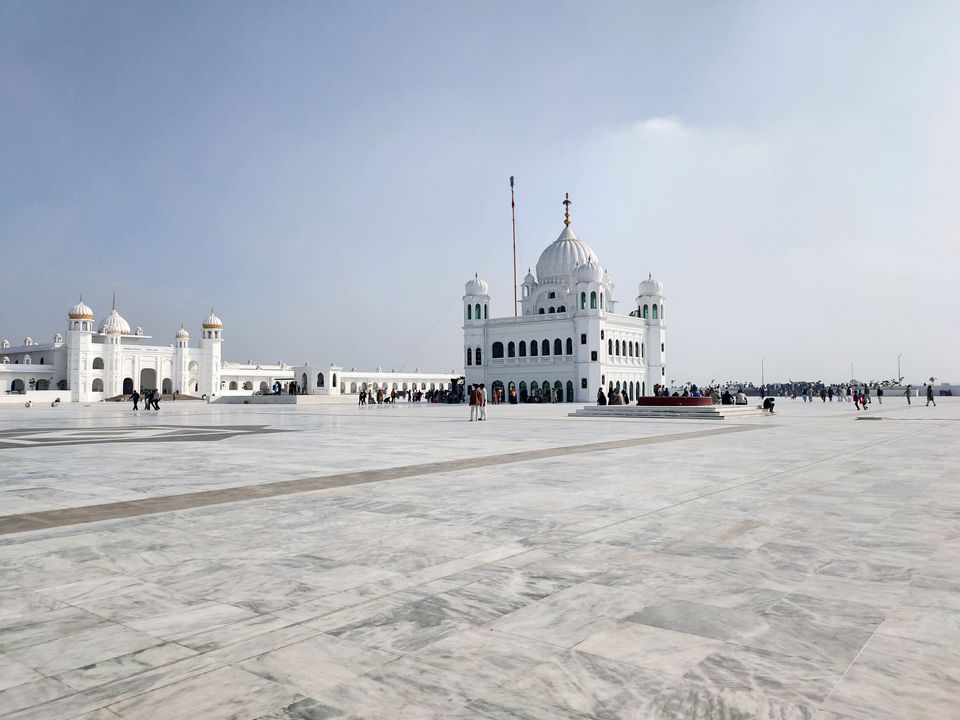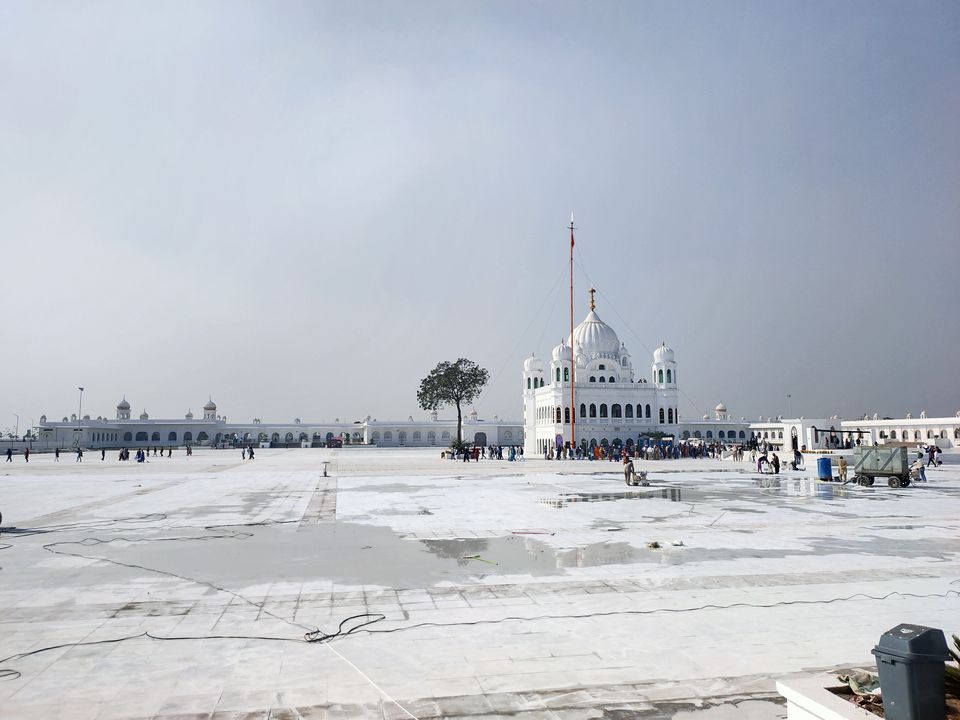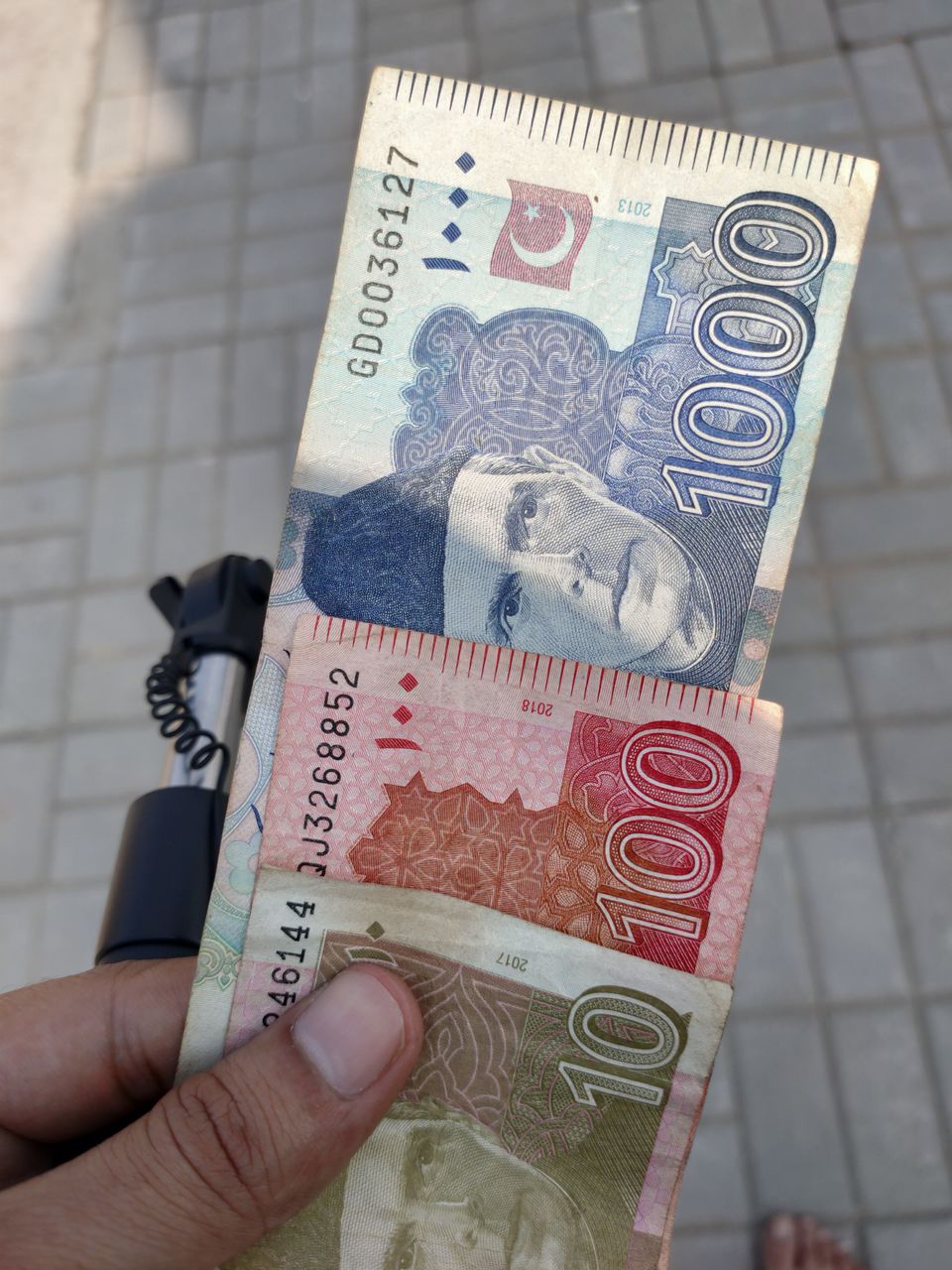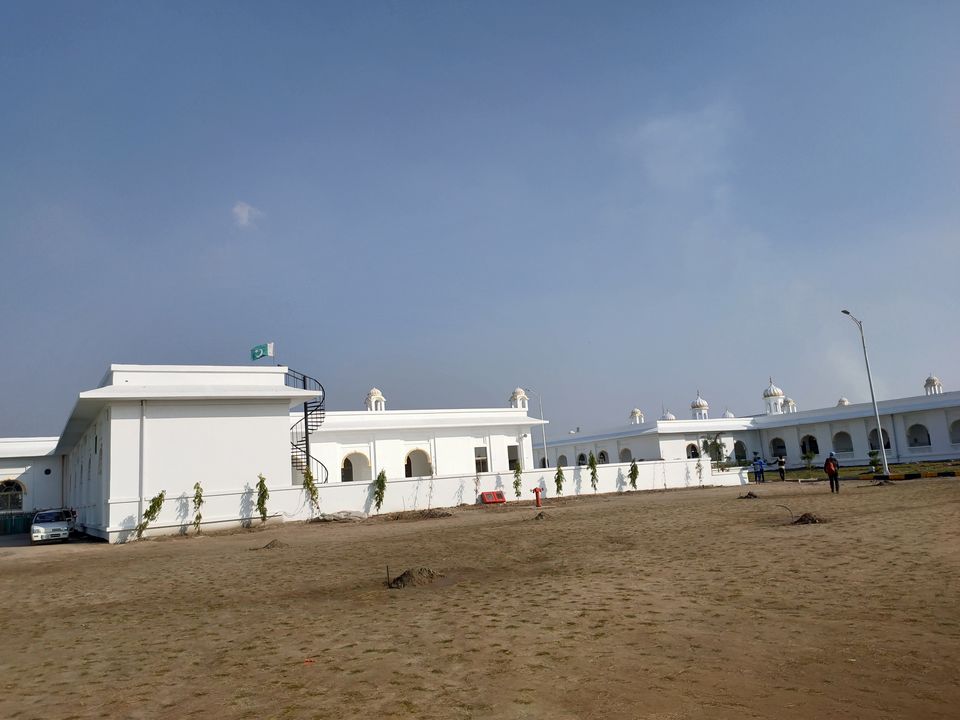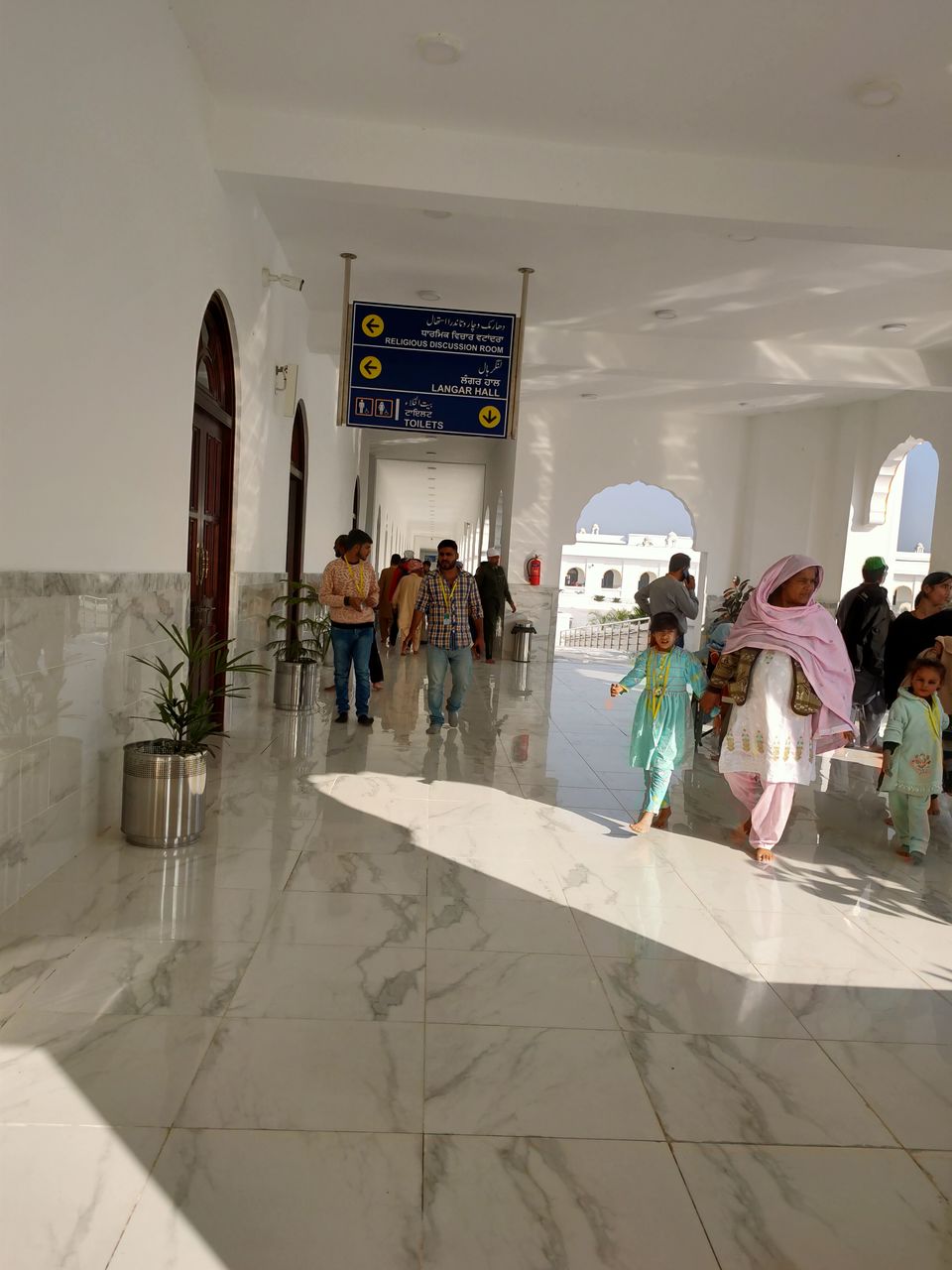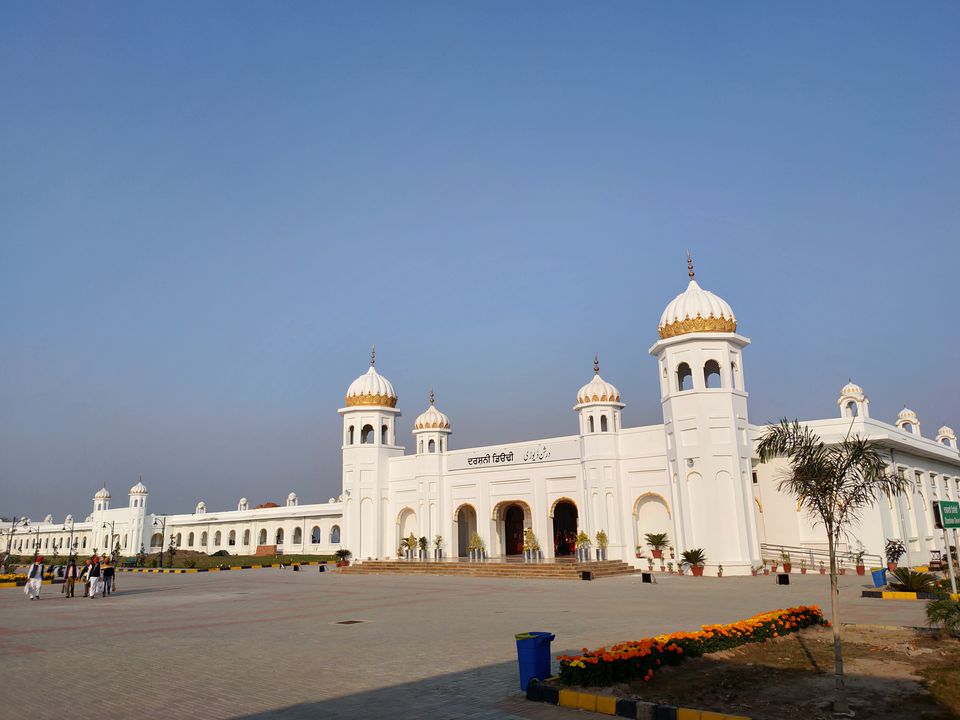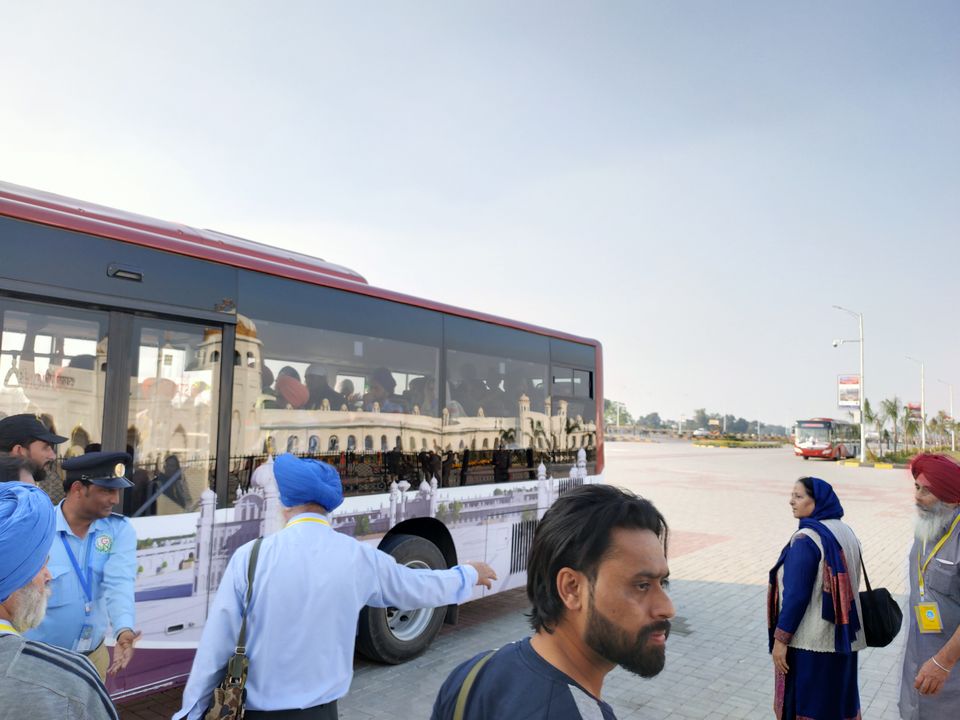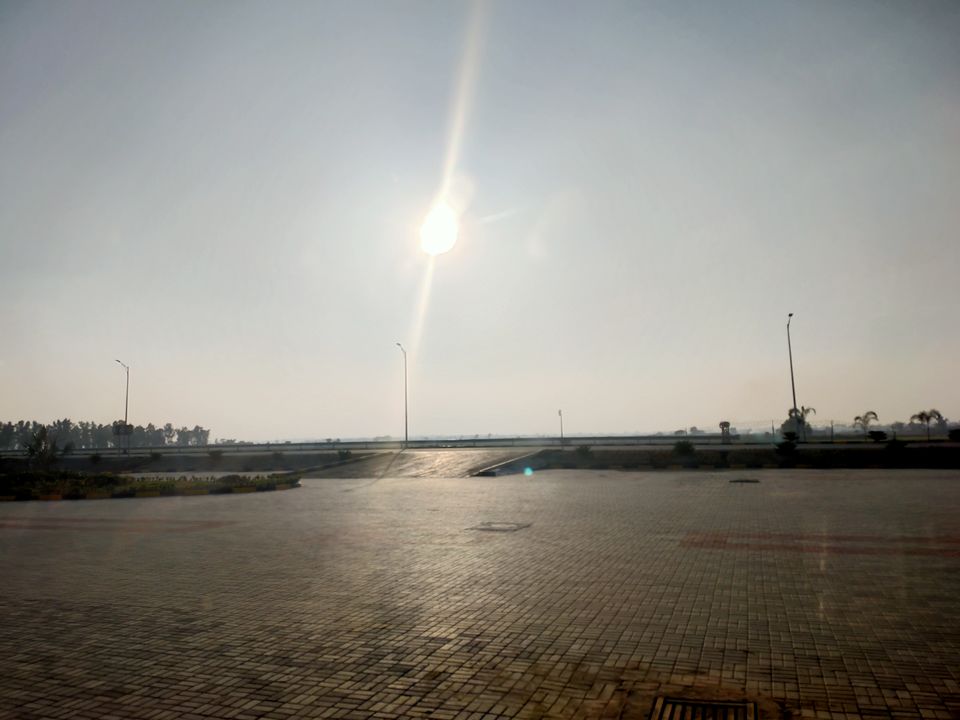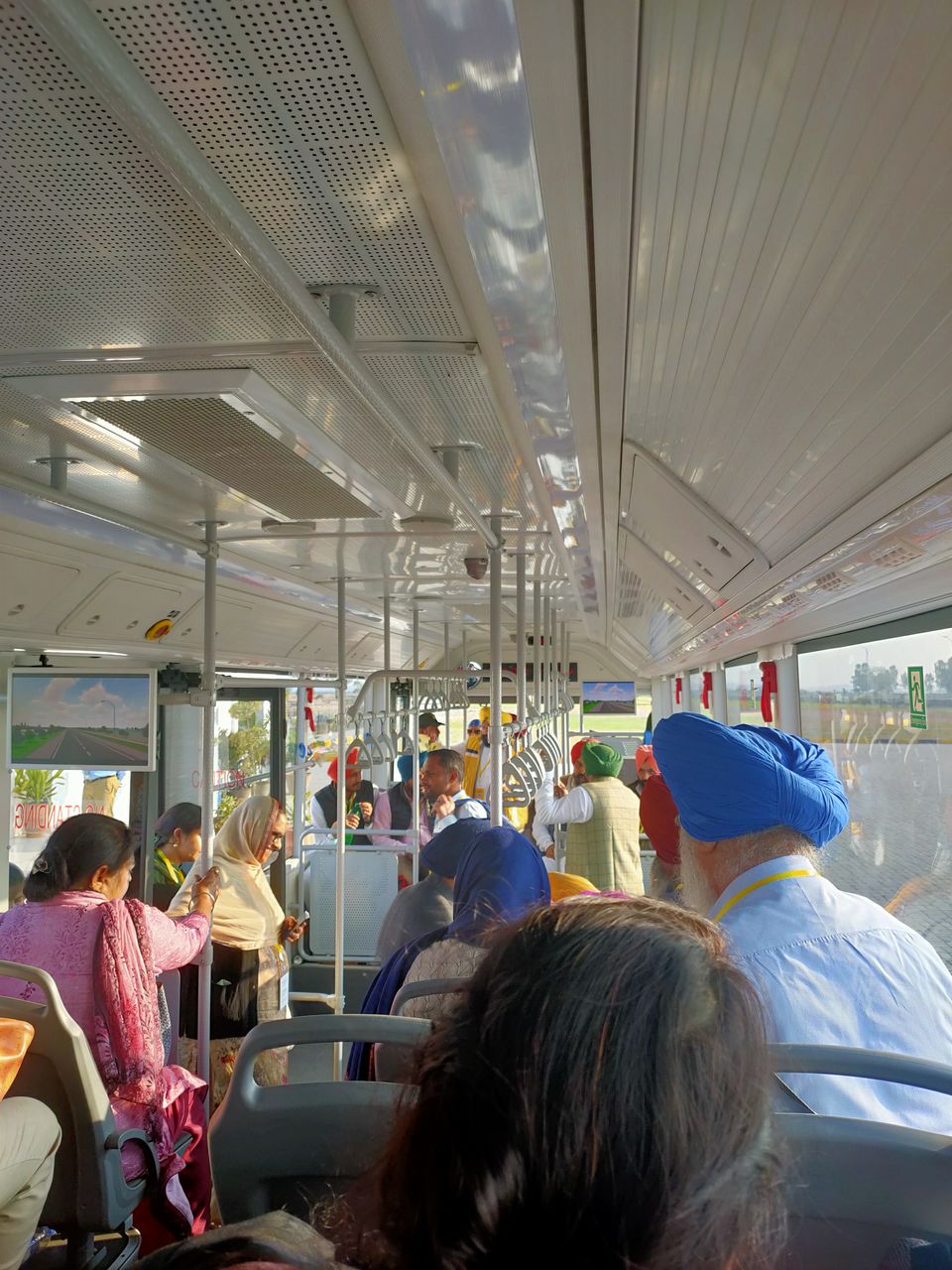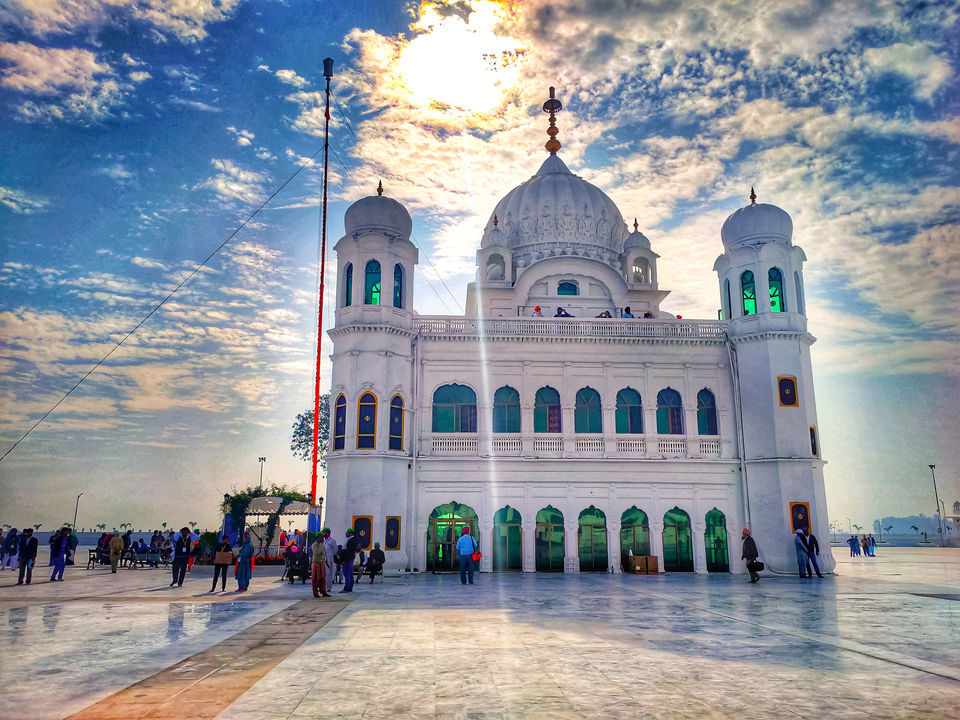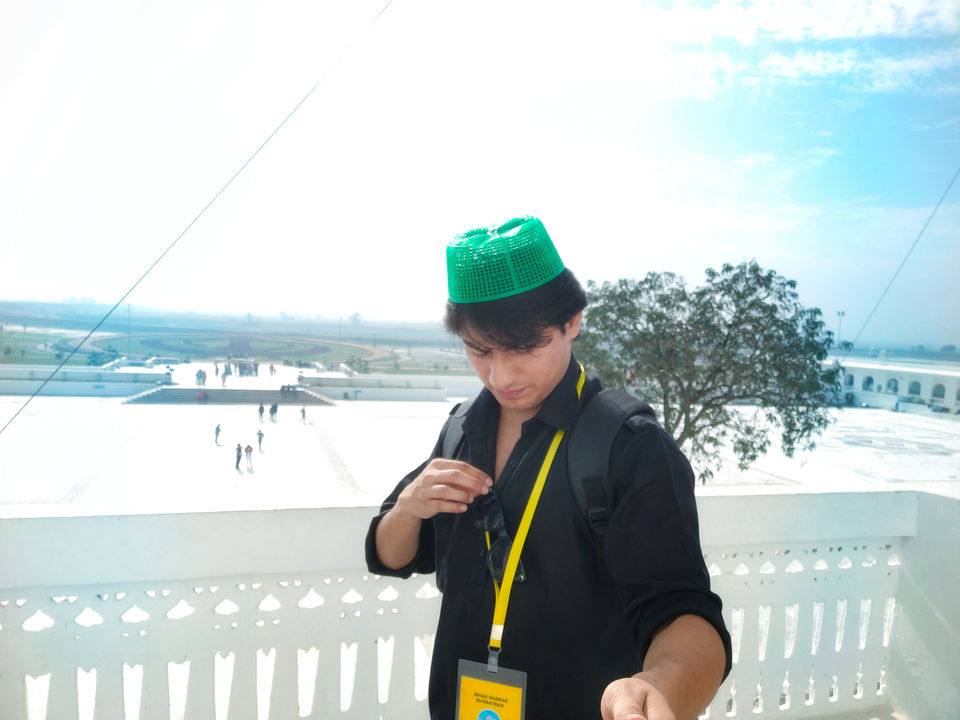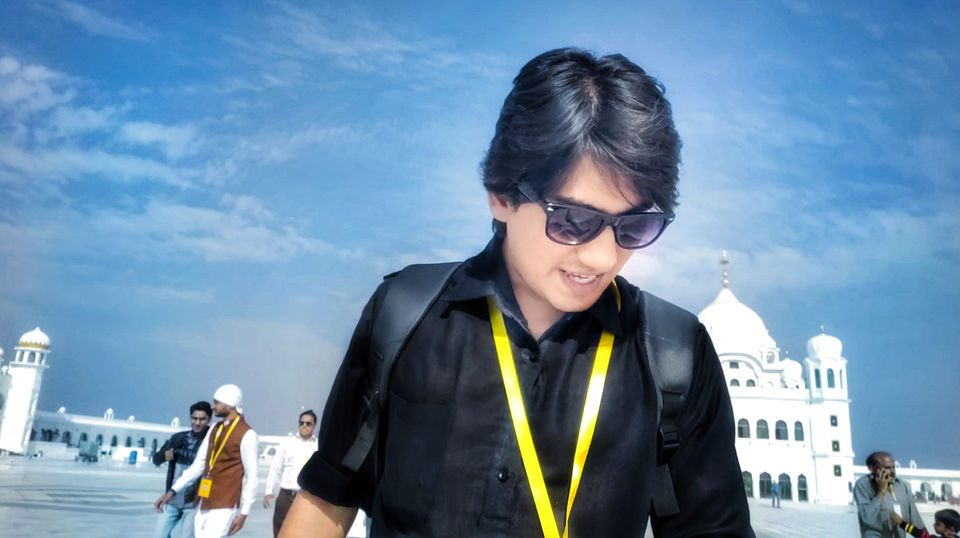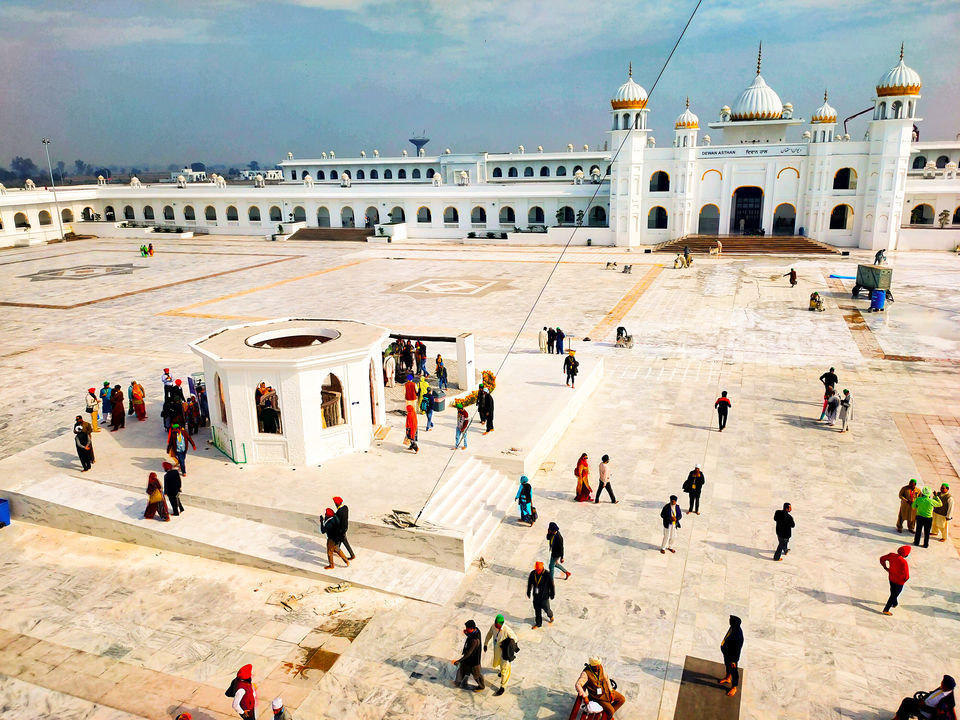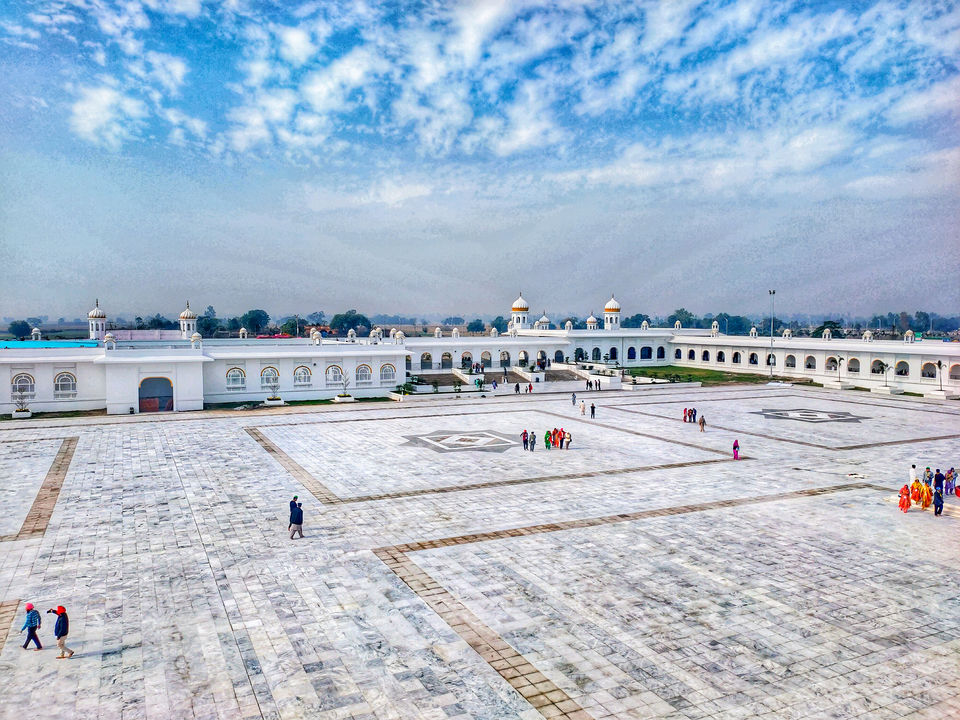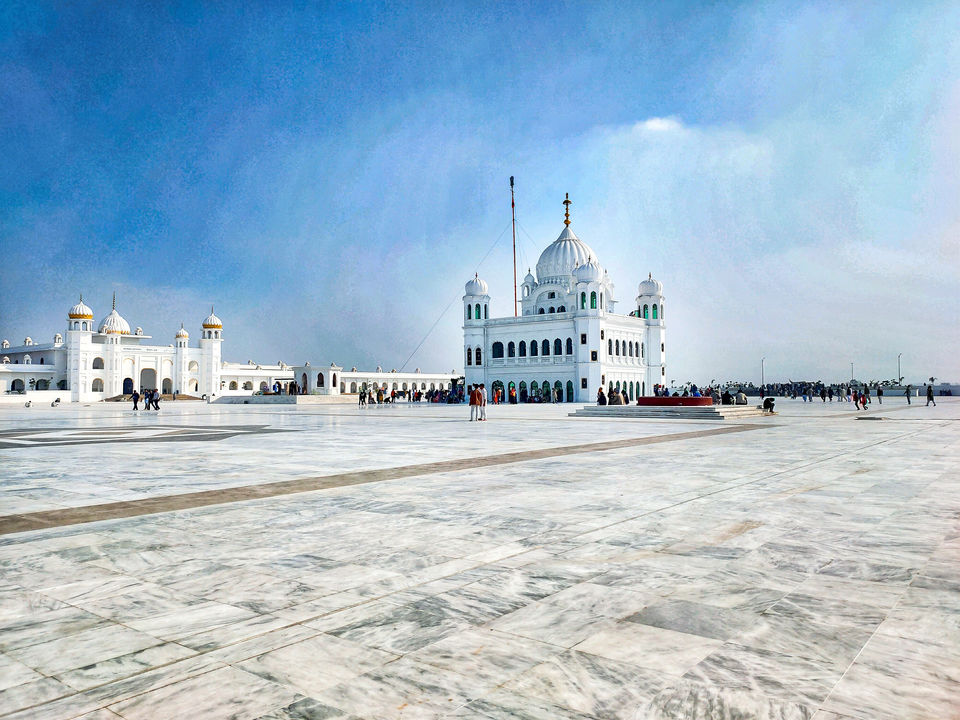 I explored every corner of gurudwara, there is this area in gurudwara where guru nanak devji used to do farming, from there i was able see Pakistani villages . I remember that i was standing behind those barriers for 15-20 minutes just looking at those villages , i was numb. I was thinking about the devastating consequences of 1947 partiton, how Hindus and Muslims who had lived together for centuries were pitted against one another by politicians and those who benefited from division. What is sad is that while fighting in the name of religion, the people who were killing one another had forgotten the teaching of their own faiths. Friendships,families, relationships all turned to dust thanks to a line of barbed wire drawn across the sand. The partition of 1947, marked by the division of land, loss of homes, and migration of people, also resulted in many communities losing access to major shrines on both sides of the border. The sikh community was separated from some of it's most sacred shrines such as Nankana sahib, Kartarpur sahib and Panja sahib. Nankana sahib, one of the most revered shrines also served as a vital refugee camp for hundreds of sikhs who were migrating to india.
I interacted with many Pakistani people and I was introduced with the amazing Mehman Nawazi (Hospitality) for which Pakistan is known for. People were very warm and welcoming. I have explained those moments in my this youtube video which is very close to my heart.
On my way to bus stand i was stopped by few Punjabi Channel Journalists, it was fun, i was unable to speak punjabi fluently still they were recording me and talking to me. This was my one of the most special solo trip , interestingly this was my most unorganized trip as well. Thankfully by the grace of God everything managed in a good manner. When i was coming back it was around 5:45PM and i had already booked a room in amritsar near to Golden temple but wait , how can i reach Amritsar? Last bus from Dera Baba Nanak Gurudwara to Amritsar departs at 5 PM as locals told me this when i was walking towards the bus stand. Usually in rural india specially in winters 5-30-6pm is equal to 10 pm . I was little scared because there were very few people around me, At that moment, I also understood that i was the only one among all those devotees who had come by bus, the rest came from their vehicles or cabs. Now believe it or die, after reaching dera baba nanak bus stand i saw a half packed bus is standing there and was about to move, i asked Amritsar ?? Conductor said Yes , while i was seated in the bus i heard people saying that this bus is very late today , by this time it was supposed to reach Amritsar. At that very moment i closed my eyes and thanked the Almighty.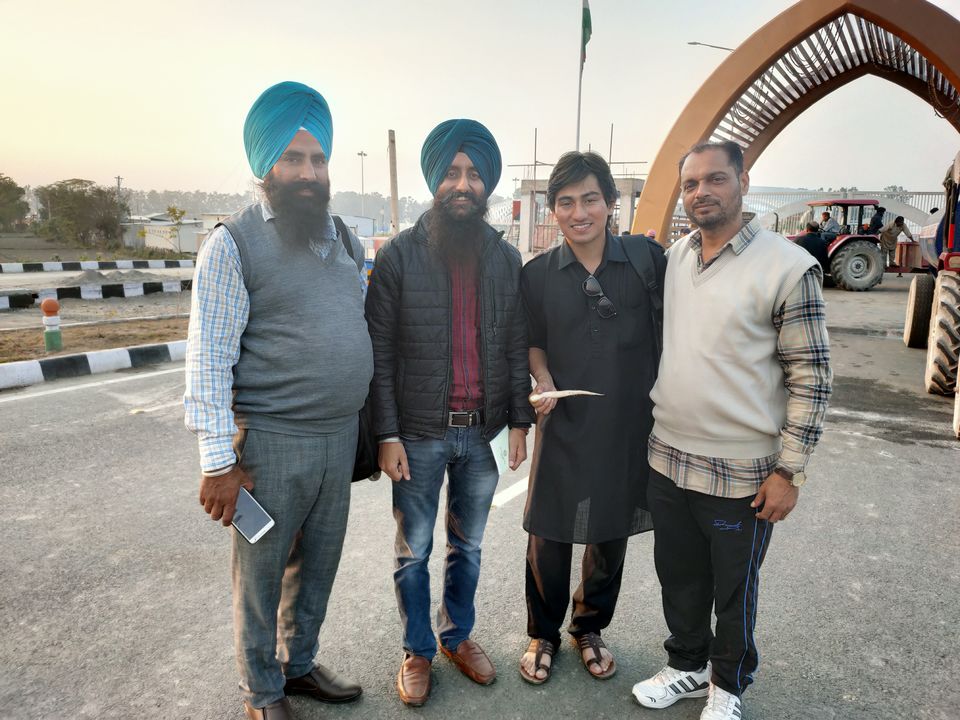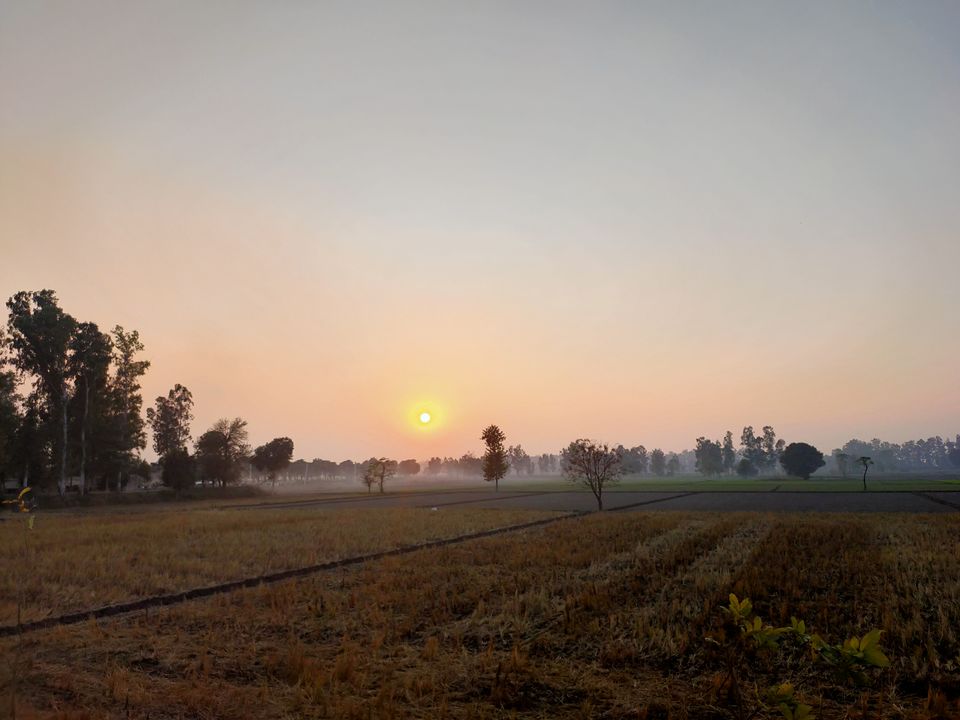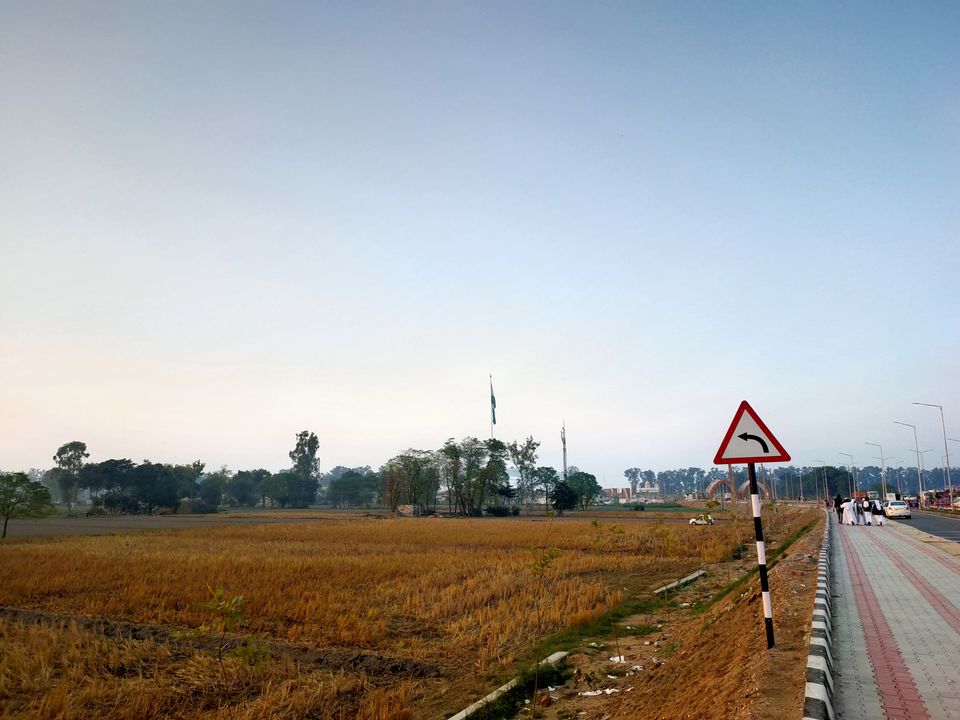 I thought that after returning back from Kartarpur i will sleep peacefully and i will get rid from my inner voice which continuously poked me for years to visit Pakistan. But ekdum inhone jazbat palat diye zindagi palat di oh bhai maro mujhe maro.
Instead of decrease, my curiosity to visit Pakistan increased 1000 times more.
I reached the hotel at around 7PM , after shower and dinner i was on my way to golden temple.
I woke up at around 10am , after checking out from the hotel i rushed towards the Market area near golden temple to have some Kulcha's of Bhai kulwant singh kulchian wale , it's really famous for delicious Kulcha's or you can say prantha's . There are two Kulwant singh kulche wala in the market but there is an old shop inside the street, i had to stand in the queue for about 40 minutes for my turn. After that i went to the golden temple for darshan, it was so crowded that day , i waited for around 2 hours in a queue for darshan.
Thank you, everyone, for your time
Take good care of yourself
Regards
Saahiil Sharma