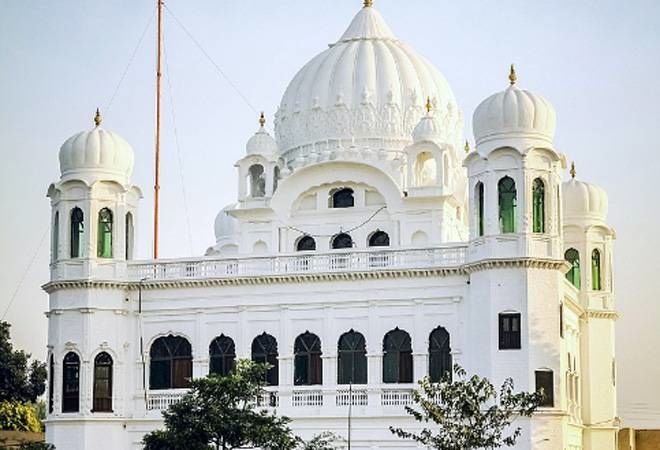 Kartarpur Gurdwara: Partition of India not only divided one nation but also divided two religions, many hearts and, pilgrim tourist places. Sikh's most prominent sacred pilgrim place Kartarpur Sahib gurdwara which is situated in Pakistan. At the time of partition, this sacred place of Sikh has gone on the side of Pakistan.
Since many years Sikhs of India does not have permission to enter in the Kartarpur gurdwara. This gurdwara has a decent history and importance in heart of both countries.
History of legend Kartarpur gurudwara
It is said that the founder of Sikh religion Guru Nanak spent his last days in the village of eastern Narowal district which is now become a part of Pakistan. He has 25 million followers and all around the world. As the primary Guru of Sikh religion spent his final days in this place it has become more significant in the heart of Sikh devotees.
He died in 1539 but after the partition of Indian and Pakistan this sacred place goes in Pakistan and at that time there was a dispute over this. Muslims and Hindu fight over the issue that how his remains should be treated. They were discussed to buried this place in the Islamic tradition or Hinduism.
The Painful story of Sikhs
Now, at this place, there is a Muslim grave and also a Hindu shrine. But Hindus do not have permission to enter into this sacred place. From a few kilometres away, Sikhs are bound to see the most sacred site of their religion from a podium. Sikhs and Indians do not have a permit to enter in the gurudwara and pay tribute to the Guru Nanak.
The International border between India and Pakistan has become a major obstacle in the way of Gurdwara and Sikhs.
But now the situation is about to change.
A New story of Indo-Pak journey
Honourable Prime minister of Pakistan Imran Khan inaugurated new rule for Indians and it allows Indians to enter in the Kartarpur gurudwara at Pakistan. On Wednesday, he inaugurated a new-visa free corridor between the Kartarpur gurudwara and the six kilometres away Dera Baba Nanak of India.
Now Sikh religion followers are able to travel between the sacred places without the visa and it is happening for the first time in the history. After the partition, India and Pakistan did not make any this kind of incredible decision. The construction has been started between Kartarpur Gurudwara and Dera Baba Nanak. It could be said that this is a new era of peaceful relationship between India and Pakistan. This incredible decision marks a peaceful and positive relationship between the two Asian countries.
Become Mecca for Sikhs
Yes, as we mentioned above that Sikhs first and most eminent Guru spent his last days at this place, so it holds a great importance in the heart of Sikhs of India. In the Muslim religion, Mecca Madina is the popular and sacred pilgrim's place and it will be very fortunate for them to travel this place at least once in their life.
Like this place, Kartarpur Gurudwara might also become the most popular and main religious tourist place for Indians and Sikh followers from all over the world.
Pakistan Prime minister Imran Khan wrote a new history between India and Pakistan with this decision. According to Pakistan, this is the first step to harmonize the relation with India. Now citizens of India can easily travel in the most popular place of the Sikh religion.