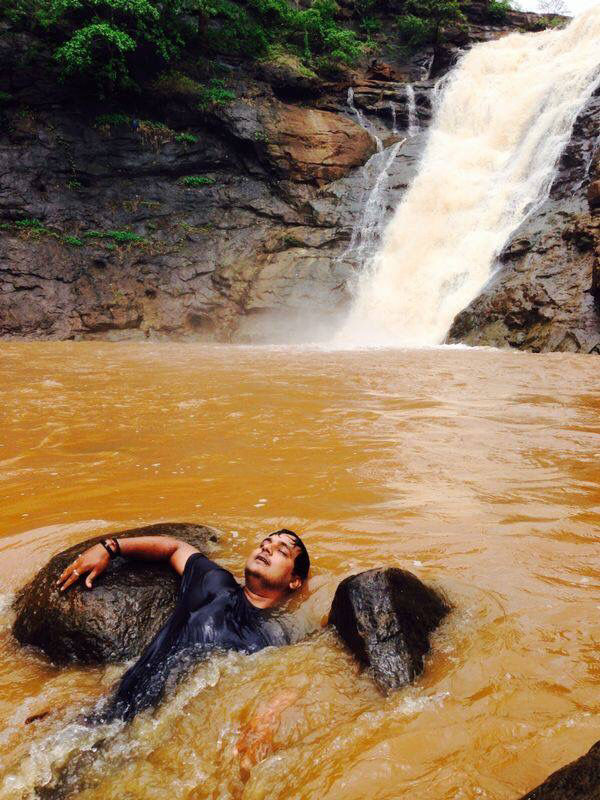 As usual, we started our bike ride at 4 am with dark clouds. We were excited to explore this new place as no one was explored before, even not available on map in 2016.
we found sharp curves and dense forest and negligible traffic in monsoon. The lush green meadow made our ride relaxed, joyous and adventurous.
Some more details about BARDA WATERFALL:
Barda is a twelve-step falls near village Chankhal. Chankhal is a village situated at a distance of 10 kms from Ahwa on Ahwa-Mahal road. A right turn from the Ahwa-Mahal road just before village Chankhal and a 30 minutes trek leads to this beautiful fall situated amidst virgin woods. As one reaches the spot, one finds a beautiful lake fed by the last leg of this twelve step waterfalls. It remains wet between June and December. It doesn't have refreshment facilities either at the spot or along the route. Therefore one has to carry oneself essentials like snacks, water etc. from the nearest town Ahwa. One of the least known destinations in Dangs, this spectacular spot is a must for all nature and trek lovers.
Have a safe ride.