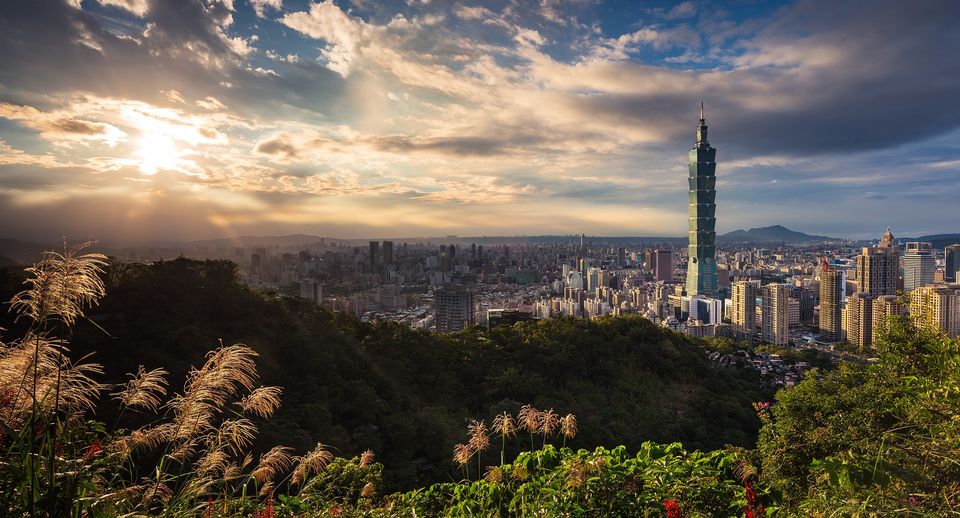 You can't blame the Portuguese for calling this pretty island nation Ilha Formosa, or The Beautiful Island. Considering the amount of diverse travel experiences one can get in an area as small as Taiwan, it is definitely punches way above its weight in the Asian travel circuit!! I must admit Taiwan never featured too high on my travel list when compared to its Asian neighbors. However, interesting stories narrated by a friend of mine, who was an English teacher there, painted a cornucopia of vivid experiences that first turned my head towards the country - needless to say, the more I read about the country and interacted with my friends living there the more enchanting Taiwan turned out to be.
So, now that you have probably made up your mind to embark on the voyage of a lifetime to Taiwan, here's a quick guide on how to make best use of your 10 days in this pretty island nation.
Day 1
Imagine, or in case you have already visited it then try to recollect, the crowded streets of Tokyo or Osaka. Now open your eyes and, voila, there's Taipei for you - minus the culture and vibrancy of the Japanese references, of course. But don't be fooled by its demeanor. Home to over 6 million people and boasting of distinction of being one of the largest cities in Asia, Taipei has actually figured out the best way to reach to the hearts of travelers setting foot on its soil - through their stomachs!!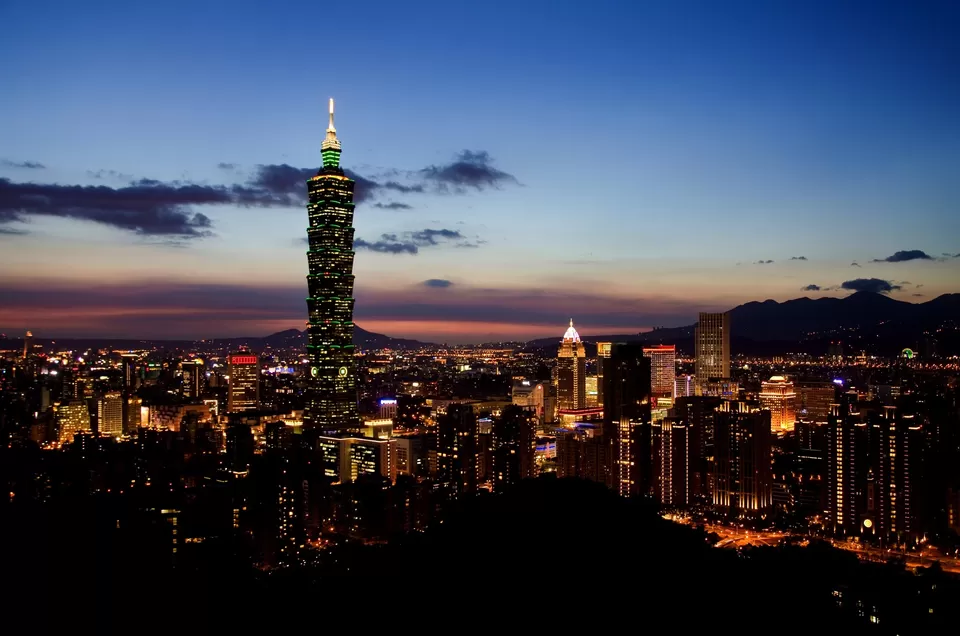 Lay down the backpacks and spend the first day exploring the streets of Taipei with a camera in your hand, for the city offers you so much on every turn worth capturing. Taipei is probably the best destination for a food lover and the plethora of affordable street food options make it an ideal destination for people traveling on budget. Later in the day, take a break from the explorations during lunch hours and head over to Din Tai Fung for a fine-dining experience like nowhere else. This Michelin-star restaurant is surprisingly affordable - with long queues outside the restaurant bearing testimony to the downside of being one. However the first bite of the silky xiao long bao dumplings will be enough to make you forget your struggles and exhaustion. Once done with your lunch, it's time to test your stomach's resolve and experience world's fastest elevator ride to the top of Taipei 101 observatory for sweeping panoramic views of the city. The outdoor observatory on 91st floor is a highlight that should not be missed.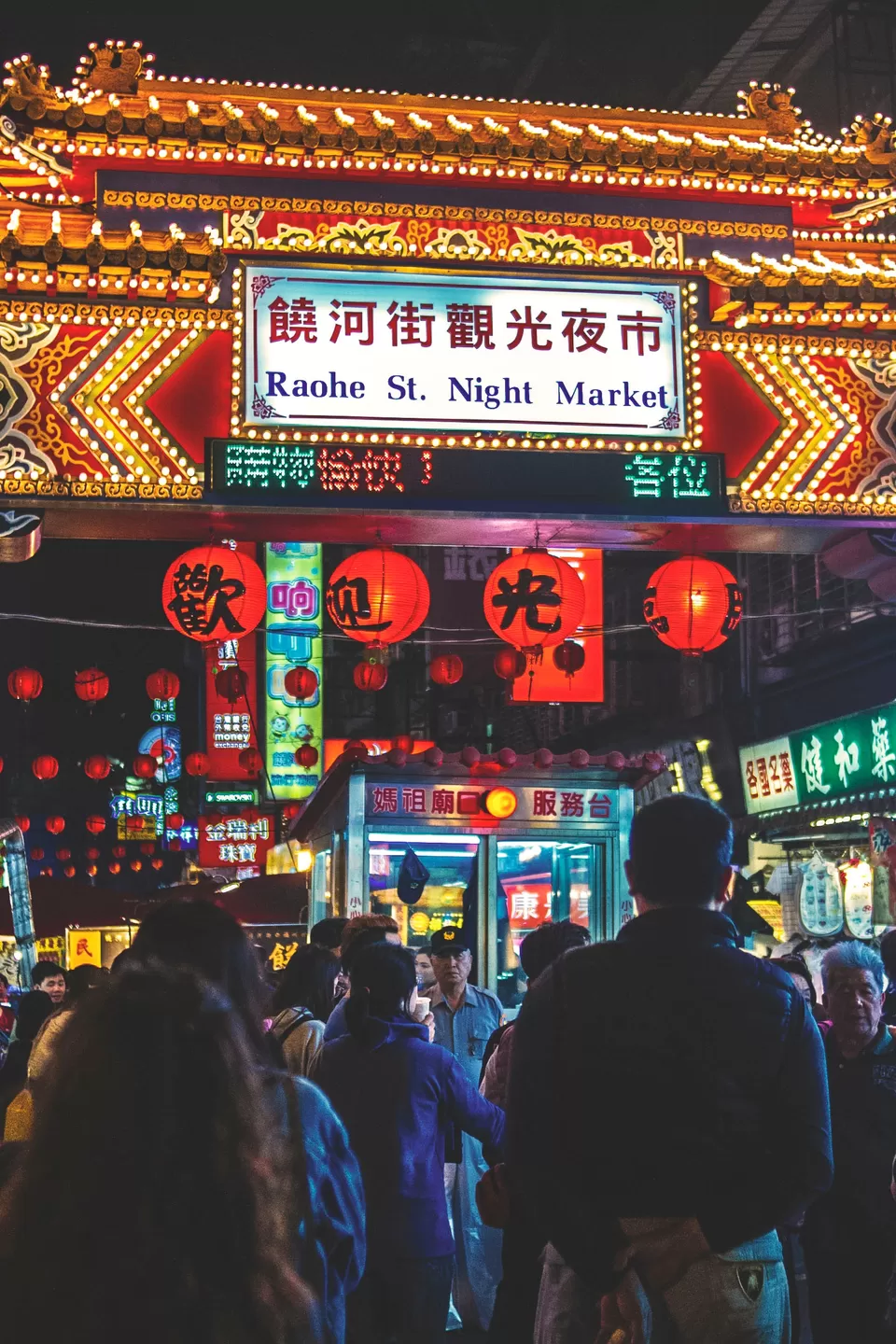 Visiting Taipei and ignoring the night markets of the city is a cardinal sin for any traveler, so make sure you are on Taipei's right books. Having already established that food is the king in Taiwan, the best place to experience it first-hand is at one of several night markets in the city. Shilin Night Market is the largest and busiest night market in Taipei offering a wide range of local flavors. Raohe Street Night Market is a more traditional and authentic one near Ciyou Temple.
Day 2
Located close to the heart of Taipei, this is a prime example of a suburb left on its own to develop organically. This hub of "hipster" culture is beautifully different from the otherwise gentrified districts of Taipei. Although it may look like a slum from a distance, on closer inspection you would be thrilled to find artistic communities and galleries along winding pathways.
Continue walking further ahead from the Artist village to reach the promenade at Keelung. This harbor promenade is a prime example of urban expansion of Taiwan and is a hot-spot for locals to gather around on weekends. Don't miss out on the beautiful sight of evening sun setting behind the mountains and the harbor lights taking over the mantle for night.
Day 3
Having experienced the bustling lifestyle of the capital city, it's time to head to the quieter and more authentic neighboring towns of Taipei. The old mining towns of Jiufen and Jinguashi are your best bets for amazing mountain views and a glimpse of the northern coast. Start your day with an exploration of an erstwhile gold-mining town of Jinguashi, which was later converted into WW2 Prisoner camp under Japanese rule. Gold Ecological Park and Benshan Fifth Tunnel, along with ruins of ancient Japanese shinto shrines are experiences worth exploring here.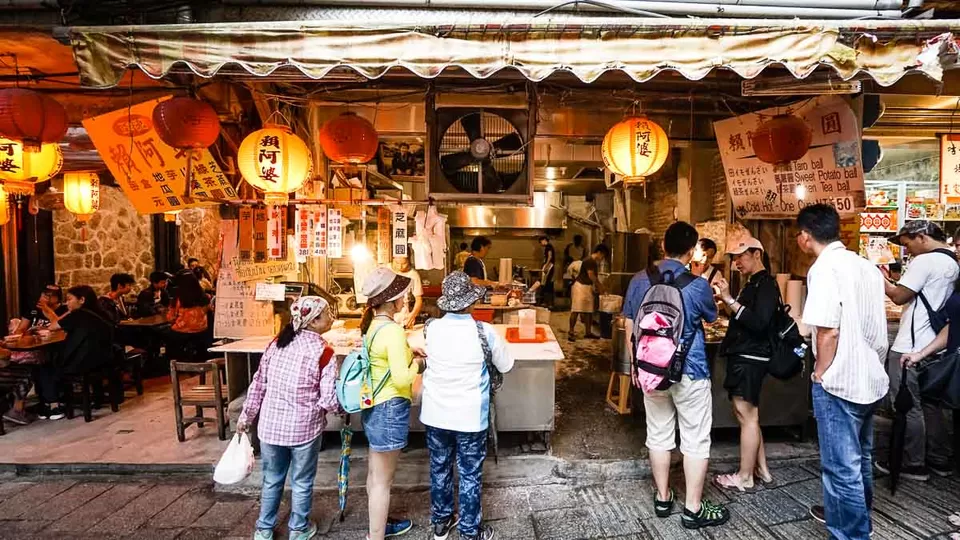 If you have watched the Japanese anime Spirited Away then you will recognize Jiufen in the blink of an eye. This popular destination in norther Taiwan witnesses a lot of footfall, but the delectable cuisines on offer here make up for whatever slight inconvenience the crowds probably were.
Days 4 and 5
Having experienced the best of Taiwanese food and its vibrant city life, it's time to dip into the pristine natural beauty of this island. Taroko National Park is located along the eastern coast of Taiwan and is highly recommended for breathtaking hiking/sightseeing experiences. Check into one of the many home-stays AirBnBs in the region, offering authentic local lifestyle, drop your backpacks and start exploring this beautiful part of Taiwan.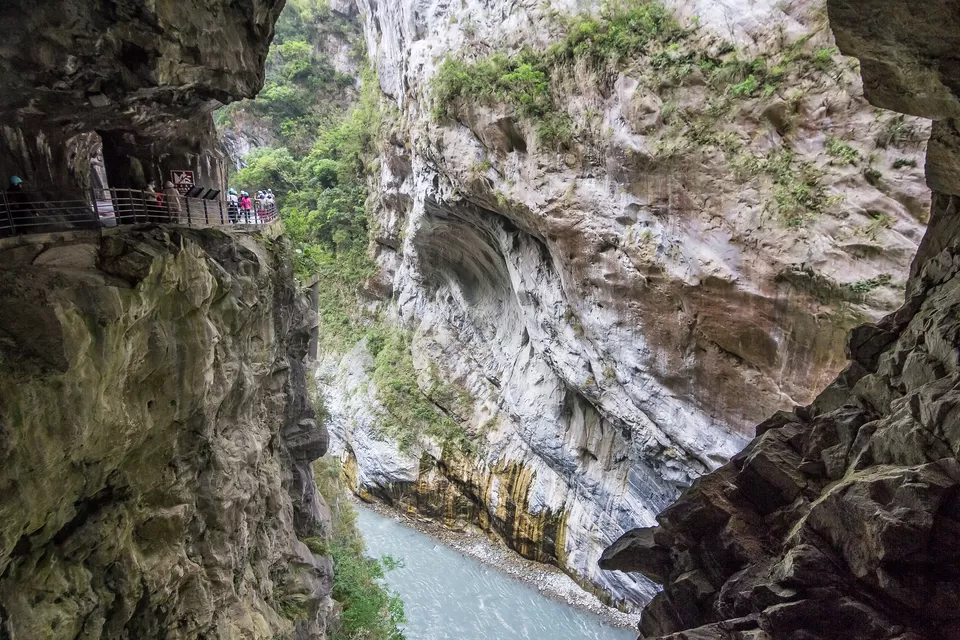 Awe-inspiring views of Taiwanese countryside and Taroko Gorge will make you stop in every stride, forcing you to turn your attention to the natural beauty of the region. If the day had been tiring for you, then a quick dip in Wenshan Hot Spring is precisely what the doctor recommends!! You can easily spend 2 days in the national park, not realizing how the time flew by at the end of your stay.
To reach here you can catch the express train to Hualien. The 3 hour trip should cost you around 1100 INR (450 NTD). From Hualien there are a number of options via bus to reach the national park.
Days 6 and 7
Having had your share of nature and landscapes in Taroko, it is time to head to the cold waters in warm southern beaches of Taiwan. Kenting boasts of a sunny summer day vibe like no place else in Taiwan. You can easily notice the appreciable rise in temperatures from your time in Taipei - an impressive change of weather for a country as small as this. Kenting is one of the most popular surfing regions in the country and options for water-activities are aplenty here.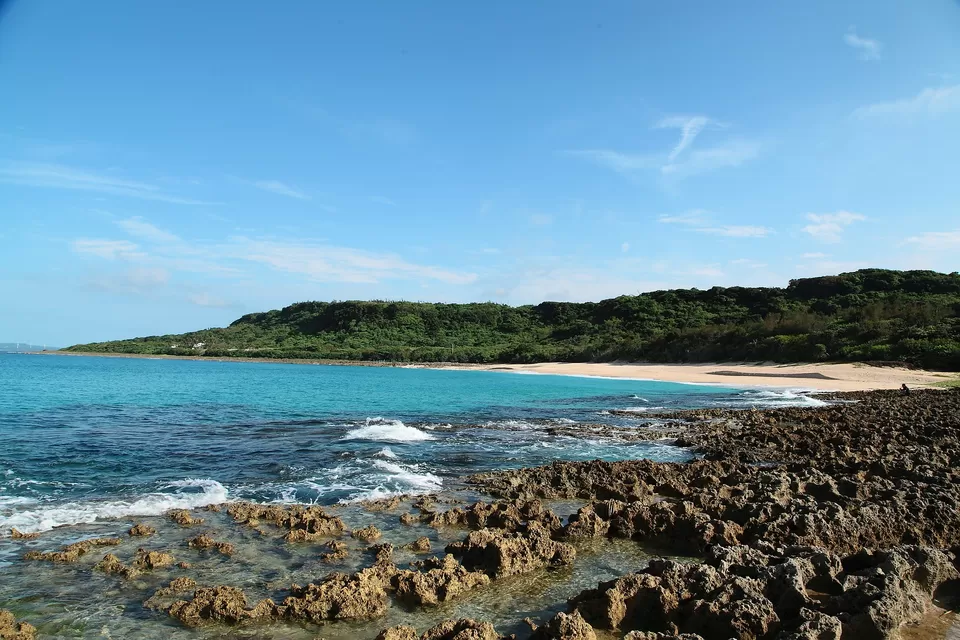 Best way to explore the coastal towns and other pretty corners of this region is by renting a scooter. This gives you the freedom and flexibility to absorb the best vistas of winding mountain roads, sweeping views of the ocean and discover many small hidden beaches along the south coast. All you need to do is deposit your passport as security and bring a driver's license along from your home country!!
Day 8
An interesting and worthy detour along the south coast of Taiwan is its second most populated city of Kaohsiung. Standing alongside Taipei in terms of urban and cosmopolitan culture, there is so much to love about what is probably the most underrated of Taiwanese cities. The Lotus Pond in Kaohsiung has adorned postcards from this region since time immemorial and this attraction from the era of Qing Dynasty is worth every attention it receives from travelers. Not to be missed are the Dragon and Tiger pagodas near the pond. Fo Guang Shan Buddha Memorial Center is another important memorial, similar to the majestic Tian Tan Buddha in Hong Kong or The Great Buddha of Kamakura, and should not be missed, given its remarkable architecture.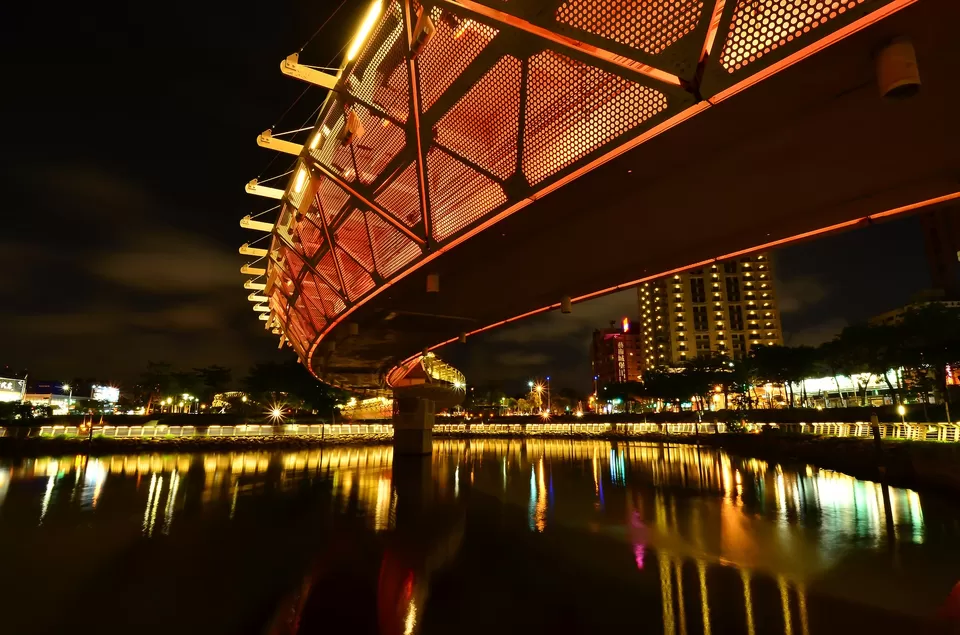 As the day draws to close, there is no better way to experience it than on a gondola ride down the Love River. What was once a wasteland is now so remarkably beautiful that it still seems unbelievable. As the city lights start flickering on, the view of Kaohsiung skyline from a gondola on Love River is one of the most impressive sights in the country. Finally, as in any other city in Taiwan spend the night hopping between street food vendors in Liuhe Night Market. This is the place to taste the seafood specialties, barbecue shrimp and soups being notable mentions.
Day 9 and 10
Bring your Taiwan experiences to a fitting end in the ancient capital city of Tainan. Widely heralded as the birthplace of the country, it is the oldest city in the country after the Taiwanese drove the Dutch off the coast in 1661. The most popular highlight of this ancient capital city is the majestic Anping Fort and Eternal Fortress. You can take a direct bus from Tainan station to these sites dating back to 1624 AD. Having immersed yourself in the history of the country you had been traveling across all this while, it's time to get on a bamboo raft and hit the waters!! The memories of a leisurely ride across the dense mangroves of Sihcao Green Tunnel are certainly going to stay with you for a long long time.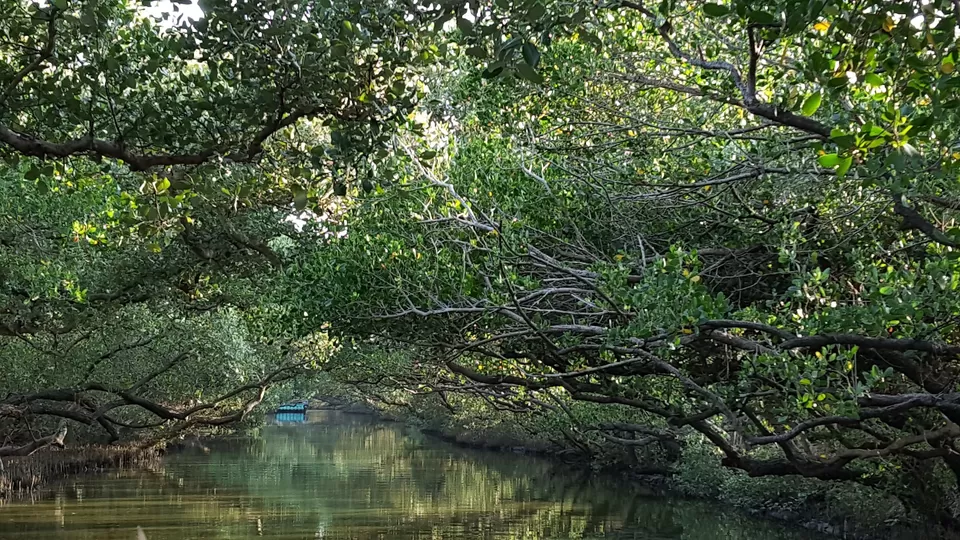 You should also not miss out on a visit to Taiwan Confucian Temple, built in 1666 AD. This is one of the most revered and important Confucian temple in the country. Although it was destroyed numerous times throughout the history of Taiwan, this temple still preserves precious ancient artifacts aptly reflecting the impact of Confucianism on the local culture of Taiwan.
Finally bring your Taiwanese travel experiences to a perfect end exactly the same way you started it in the first place - by having a full meal of Taiwanese delicacies at the Tainan Flower Night Market -although you'll have to make sure you visit Tainan on Thursday, Saturday or Sunday night!! It only remains open for 3 nights a week.
When to Visit
Taiwan experiences its best weather during the months of September-November or April-June, making that time most ideal to explore this island nation. Spring season is at its full bloom during the month of April, welcoming the rains by the end of the month. Avoid the peak months of July-August as the weather is humid and prices shoot up everywhere in the country.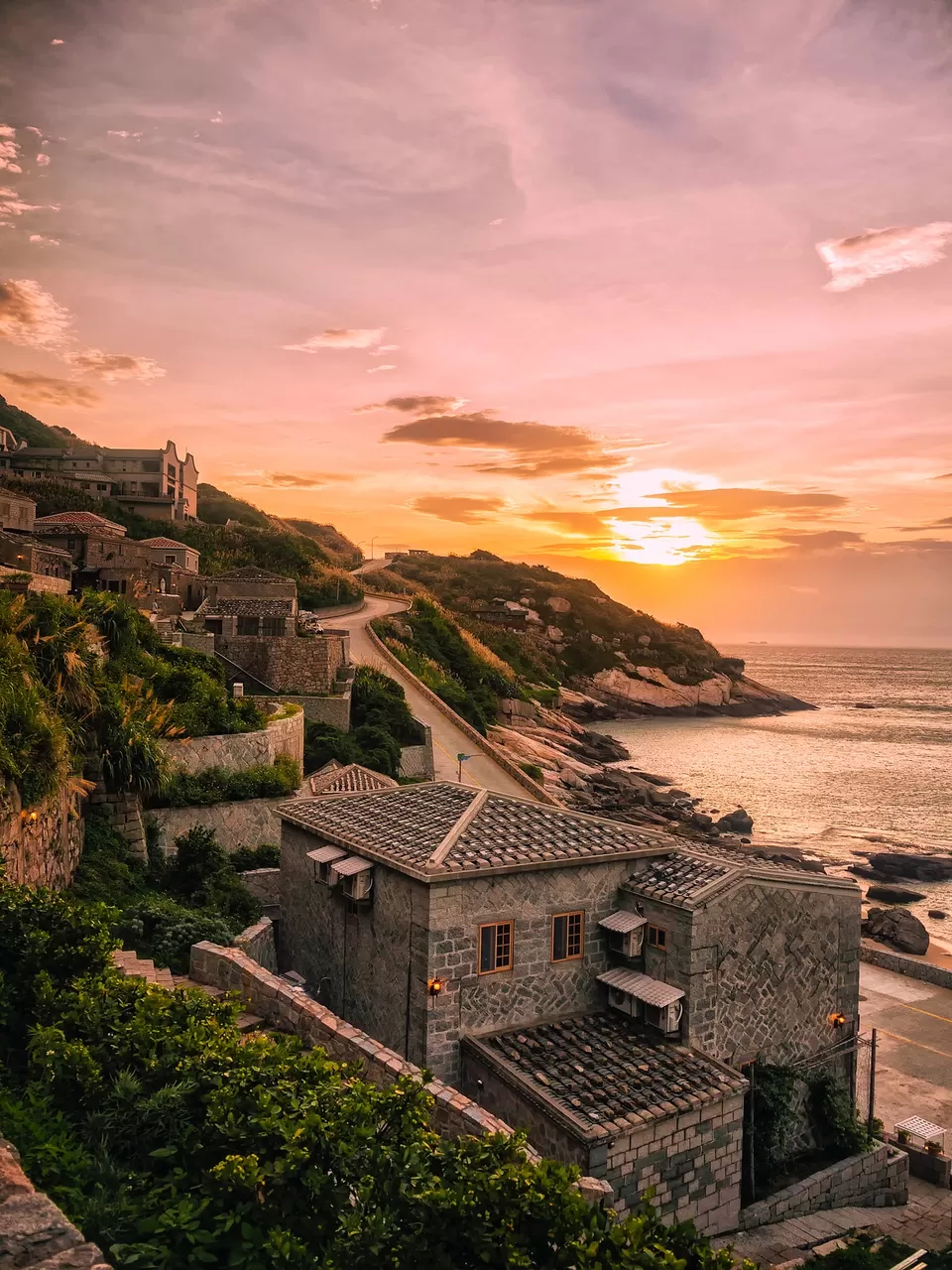 How to Travel
Taiwan is a beautiful country to travel to and one of the most authentic ways to see the best of it is via trains. Taiwan is well connected by a network of regular and high-speed trains, making them a preferred mode of inter-city transport. Apart from buying tickets separately for each source-destination pair, you can also opt for multiple-day Rail Passes on offer. Metro services in Taipei and Kaohsiung are really good and comfortable, which makes them ideal for travel within these cities. You can check out the options for multi-day rail pass here. Scooter rentals range from $9-$15, depending on the time of the year you are visiting Taiwan.
Where to Stay
You would struggle to come across a more budget-friendly destination offering such exceptionally diverse experiences than Taiwan. If you are traveling solo then dorm rooms are your best bet, as private rooms can get a little steep - around 50$ - 60$ for a night. Overall, the hostels in Taiwan are generally comfortable, clean and great value for money.
-------------------------------------------------------------------------------------------------------------------
From doing my bit towards the environment by working in future mobility research domain, often finding myself wandering aimlessly through landscapes and continuously seeking thoughtful conversations with travelers from across the world, I am a travel experience narrator at heart. I am a firm believer in the philosophy that a human should experience everything in his/her lifetime (for specialization is for insects....). So feel free to say "hi" to my photographer alter-ego @througharobinseye on Instagram, understand my emotions as I narrate my personal travel experiences at www.talesofarobin.wordpress.com or sing along with me @undrkn5trk5hn
-------------------------------------------------------------------------------------------------------------------