by Hoihnu Hauzel
The combination of culture, food, modern infrastructure and honest and friendly people make Taiwan the perfect destination for a family holiday.
In Taiwan, I'm intrigued by the sight and sounds – it's people and culture – awakens me in every sense. There is so much to write home about this island that one trip is certainly not enough. Equally enticing is the buzz of the modernity that comfortably blends with its culture. The superb infrastructure is another factor that's inviting. It promises a smooth commute from national scenic areas, amusement parks, shopping malls and entertainment zones.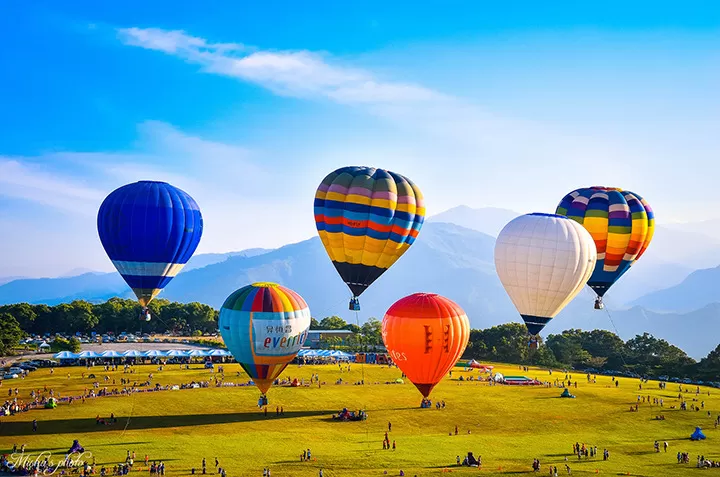 What's noteworthy is, despite a big wave of modernity, how this small island nation just 180 km east of China keeps its culture intact is quite something.
Being the world's 20th largest economy that occupies an undisputed high-tech hardware hub for decades is also something that goes in their favour when visitors step into this island.
So, there I was lured everywhere I went. At Nantou County, the second largest county of Taiwan, for instance, I spent a reflective time by the magnificent lake, Sun Moon Lake, an iconic historical wealth of the Taiwanese that is replete with history. It was this very lake that once apparently drew Chiang Kai-Shek to the lake. He fell in love with the lake when he landed in the island, he took refuge in the natural setting as it reminded him of China, his homeland.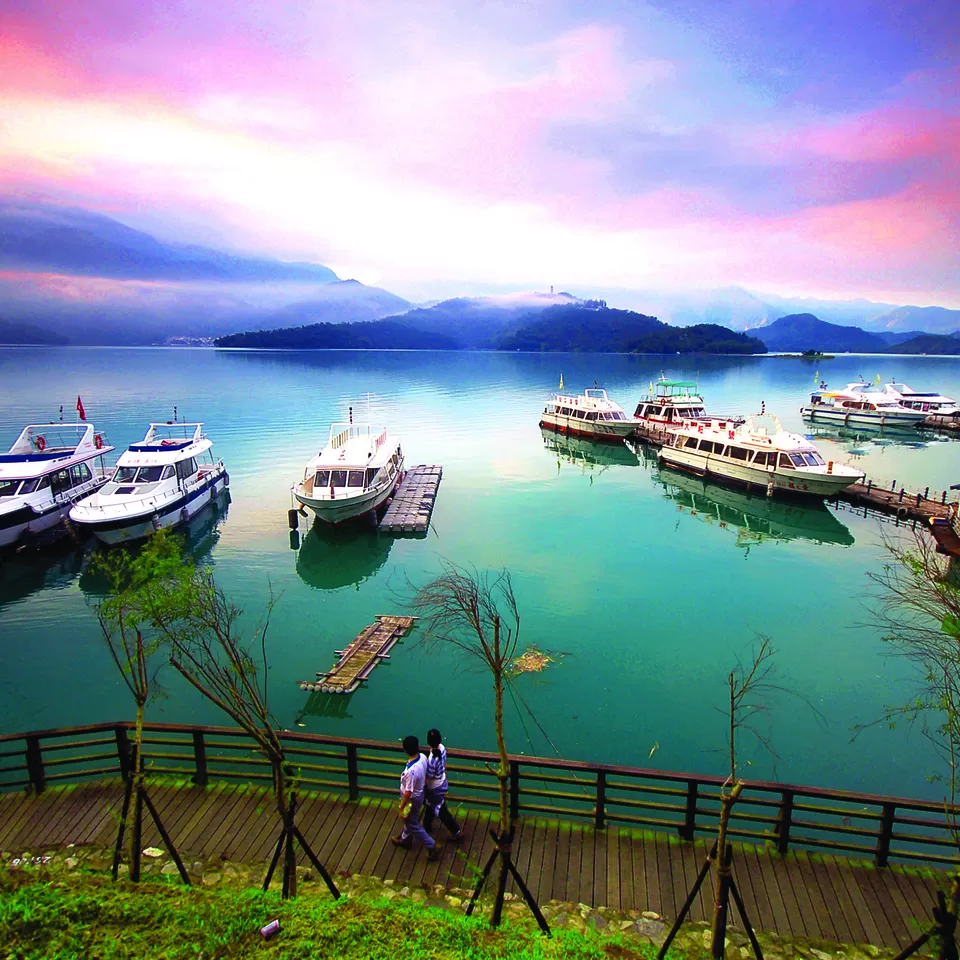 All along the lake, one can now see modern resorts sporting a rather contemporary architecture that's slowly redefining the landscape of the island. The only people I encountered along the way were sweet and smiling locals who were more than happy to shake hands with foreigners marching into their territory, indicating that it's a friendly country.
And when I drove through the central Cross Island Highway, which is an important link between the west coast and the east of the island, it was only natural that I was awestruck by this gigantic highway. The highway is a superb example of how the Taiwanese has successfully built a route through a winding mountainous road made made it quite a display of their heritage. History has it that this highway was Cheng Kai She's elder son, a military general, was instrumental in the construction of this 190-km long highway in 1954.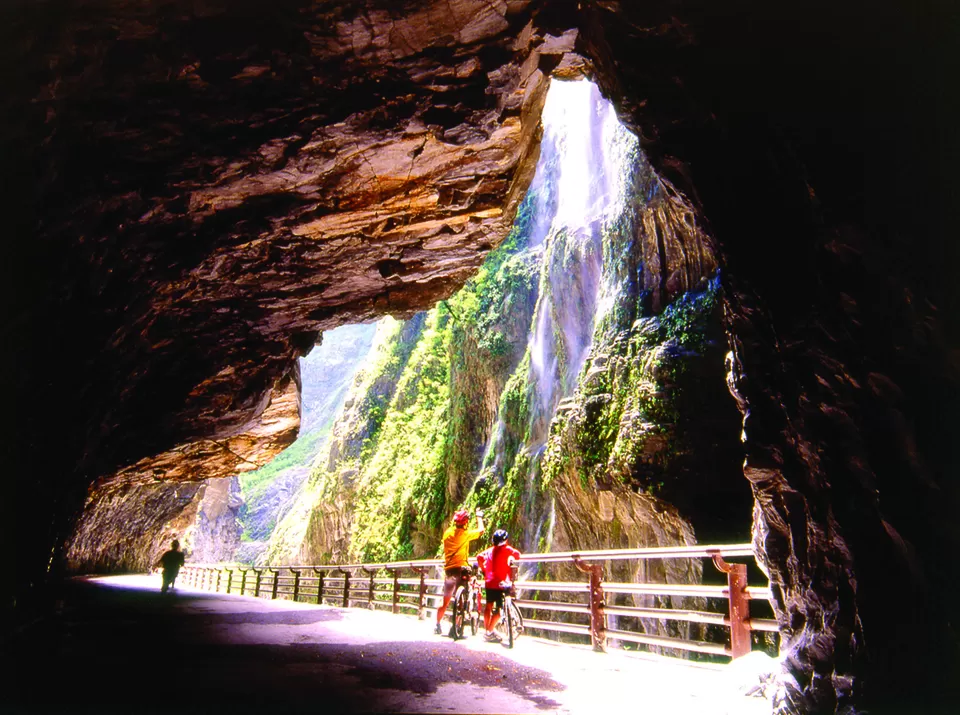 What reflects a nation's culture is its culinary repertoire to which Taiwan again scores. Every meal I ate was all about celebrating that diverse and rich gastronomic wealth of the country. That the country fiercely promotes family-run enterprises is heartwarming. Like the family-run dumpling joint in Huwalien, on the East coast of Taiwan, about three hours' drive from Taipei, where I had one of the most sumptuous and authentic meal. I slurped on those fresh helpings of wantons or dumplings floating in a clear soup garnished with chopped coriander made with passion. There were framed photographs of a young man clad in a military gear and enjoying a meal. The serving staff volunteered to be my guide and told me that the young man was Chiang Kai-Shek's son who often came to enjoy this simple delicacy with his friends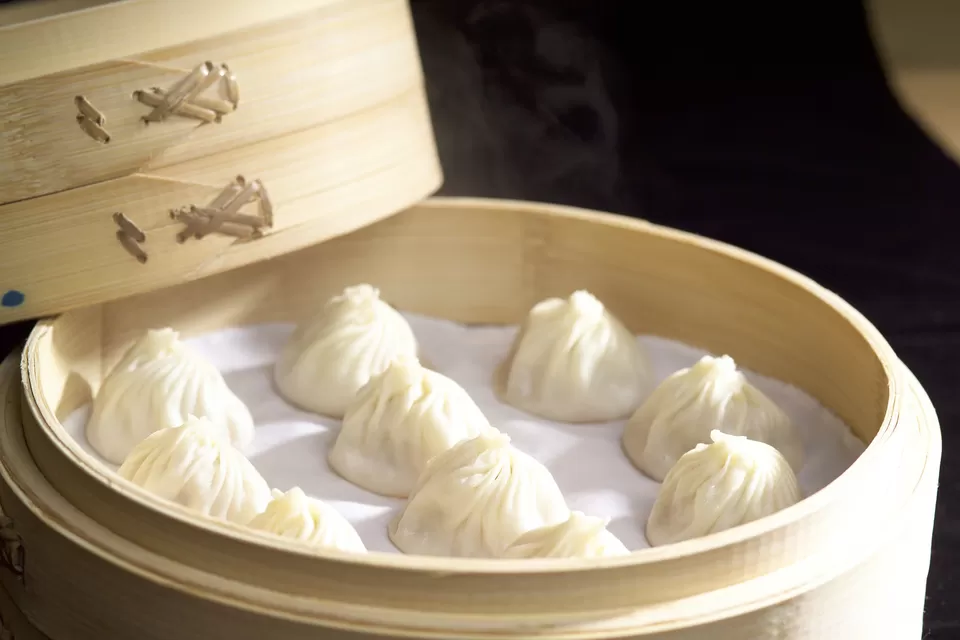 That it also still reserve a place of pride for its very iconic yet comfort food – hard boiled eggs – is also commendable. So, for many, eggs are a year-round staple. And they are no ordinary eggs that the Taiwanese knock back -- but rather are sweet-scented and slow-cooked for hours with a variety of condiments to impart a particular aroma, colour and flavour. That's how particular the Taiwanese are about these humble eggs.
At home or in public places, they munch on hard boiled eggs which they regularly pick up from street vendors or convenience stores.
This tradition of eggs is believed to have been popularised by immigrants from China who came along with Chiang Kai-shek, the former premier of the Republic of China after a civil war broke out in China in 1946. Traditionally, in China, where it all began, the Chinese are known to boil their eggs with only whole spices like cloves, fennel seeds, cinnamon and peppercorns as these impart the maximum flavour and aroma. If tea eggs are what the Chinese brought in, the Dutch and the Japanese who ruled the island at different times left behind their culinary influences. Ready-to-eat sushi in fancy boxes and Western desserts are everywhere -- from upmarket hotels to humble street shops. There also a variety of multinational food chains brought in by modernisation, yet the youngsters still have appetite for good old tea eggs.
Another late afternoon at Tainan city, which is the base of Ten Drums, an art percussion group of Taiwan, I surrendered myself to the hour-long instrumental rendition by the group – a revelation of all senses.
Taiwan is so well tuned to receive not just cultural buffs and I see families with kids heading to those well-kept amusement parks, natural arenas, entertainment centres and factory outlets offering amazing discounts.
I came back with a reinforced faith in this nation that takes safety and security to quite another level. I had left forgotten my SLR-camera at one railway platform and realised only half way to my destination. Alert Officials immediately came to my rescue. With no fuss, they handed back my camera at the next station. If I am still basking in the memory of this visit, I need to go again. And for good many reasons!
For more details on Taiwan, follow their official Youtube Channel!