By Abhishek Hajela
The combination of shopping and food, make Taiwan a destination not to be missed by the Indian traveller…
Landing in Taiwan, the beauty and friendliness of the country is apparent -- but what is even more apparent is the love they have for shopping and food! Whether it a plush upmarket mall or a quaint night or street market -- the Taiwanese are experts when it comes to shopping and food. With the low currency exchange; 2 INR will get you about 1 Taiwanese dollar; there is a bargain and a good meal in Taiwan's every corner for the Indian traveller.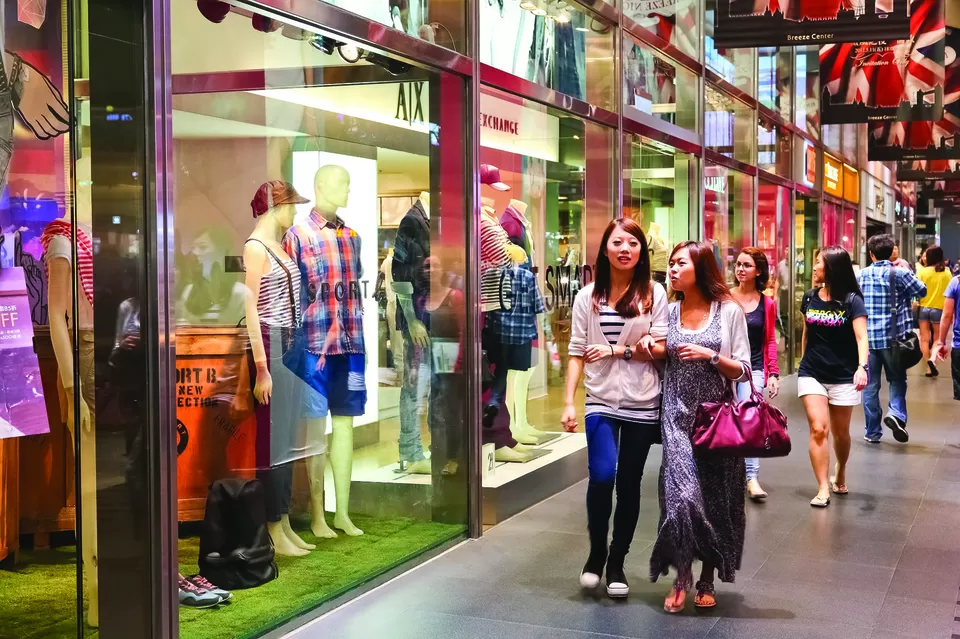 Night Markets In Taiwan
As night falls in Taipei, the city's Night Markets wake up. Bustling with lights, noise and uninhibited energy, restaurant owners standing out with their menus, stall owners busy selling their wares, with crowds of shoppers and diners; all this mingles together in an explosion that best showcases the city's nightlife. A wide variety of clothes, shoes, bags, household items, watches, jewelry, toys, and much more are sold at various prices points. The city has a number of night markets for shopping aficionados Night markets are also where visitors can sample authentic and delicious Taiwanese food.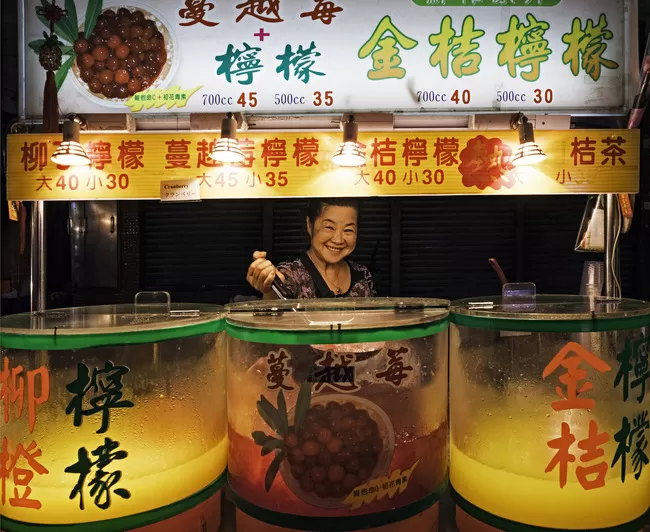 From fresh fruits to spring onion pancakes, pan-fried dumplings, grilled Taiwanese sausages, baos, hot pots, oyster omelets, fresh squid, pork or fish thick soups, to authentic drinks such as pearl milk tea, Chinese herbal teas, or refreshing juices made with local fruits and delicious ice-cream counters everything will satisfy your stomach and soul.
Taiwan is famous for its extraordinary street shopping experience. The sprawling night markets of Taiwan attract tourists from all across the world.
Taipei - the capital city of Taiwan has an exciting night life to offer to tourists that is entertaining yet economical. Starting from shopping to satiating your belly with mouth watering Taiwanese cuisine, the night life of Taiwan will give you an unprecedented experience.
From clothes, shoes and jewellery to household items, watches, toys, and much more, one can find anything and everything at these night markets. And not to forget, you can bargain to your heart's content.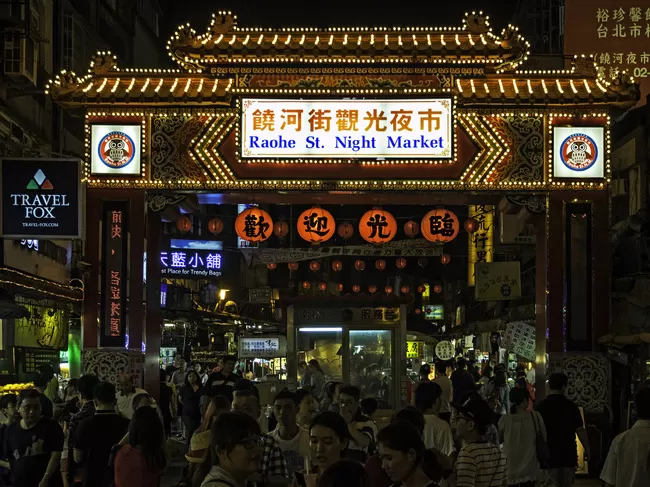 Guanghua Market (Guanghua Digital Plaza)
Guanghua Market is a six-story, indoor technological and electronics market located in Taipei, at the intersection of the Zhongzheng and Daan Districts.Known for its wide variety, low prices, and convenient shopping environment, the market not only sells computers and other electronic items but also has a huge variety of branded sportswear, athletic gear, DVDs and CDs, posters, PC and console games, books, stereo equipment, mobile phones, and a lot more than one can even imagine. If you are gadget lover, then this certainly is a dream place for you.
Taste of Taiwan
If you are a foodie and love to try new delicacies, then Taiwan is the place to be in. Interestingly, there is a snack shop every three steps and a restaurant every five steps in the capital city of Taiwan - Taipei. These restaurants have a huge variety Chinese food to offer. Starting from roasted ducks, smoked chickens, lamb hotpot, fish in wine sauce, beef with green peppers and scallop and turnip balls of the north to the camphor-tea duck, salty fried chicken with spices, honey ham, stir-fried shrimp, dry-fried eggplant, and spicy bean curd of the south.
If you are looking at tasting other cuisines then restaurants serving American hamburgers, Italian pizzas, Japanese sashimi, German pig's knuckles, Swiss fondues and most importantly, Indian butter chicken and naan are very easily available.
Must try in Taiwan!
Pineapple Cake: Pineapple is widely grown in Taiwan, which is used to make the famous pineapple cake.
Candied Fruits: Fresh fruits like plum, kumquat and mangoes are rubbed with salt and preserved by adding sugar.
Mochi: Mochi (sticky rice cake) was called "doushu" (bean rice cake) in early Taiwanese society. During the Japanese colonial period its name changed to "mochi". It is one of the representative delicacies of Taiwan's aboriginal Hakka culture
Sun Cakes: A malt sugar filling in a golden pastry shell that is formed into a flat round shape. The name comes from their sun-like shape.
Shaved Ice: Ice grated with sweet fruit syrups and fresh fruits on top...
Meat on sticks: From fresh seafood, chicken to all types of meat…the Taiwanese love to grill, roast or deep fry meat which is then speared with sticks and eaten as a snack on the go.
Food, shopping and much more...
There are endless possibilities in Taiwan from hiking in Taroko National park, to staying at hot spring resorts, to visiting the scenic Sun Moon lake area to high end gizmo and gadget shopping.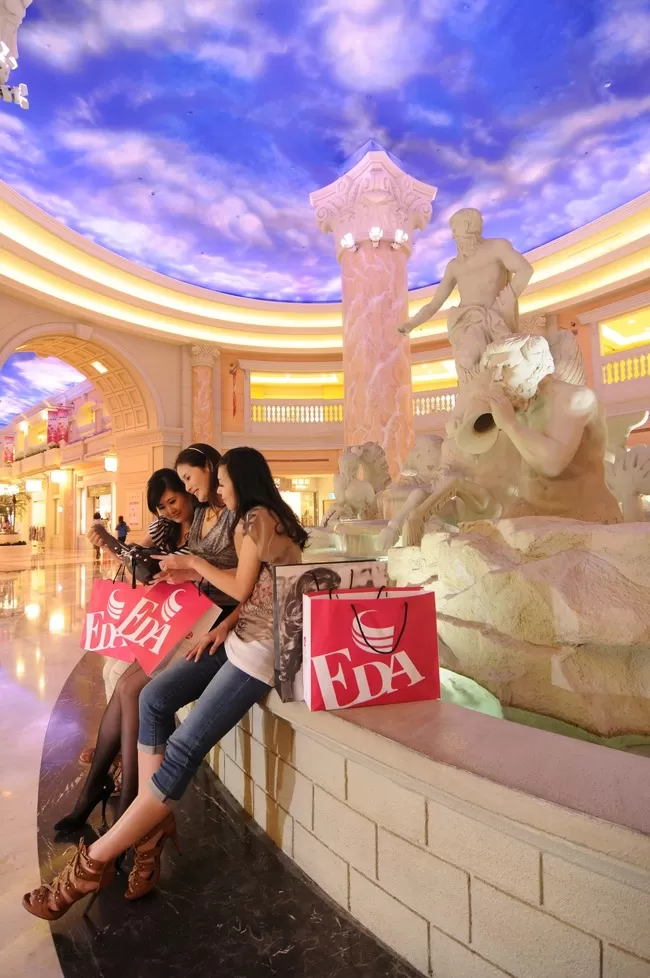 Getting there: Taiwan is located in the western Pacific Ocean 160 km (100 miles) off the southeastern coast of the Chinese mainland. A number of airlines such as China Airlines, Cathay Pacific, China Southern and Thai Airways fly directly or with a stopover in to Taipei from New Delhi and Mumbai. The average flight time between India and Taiwan is of about 6.5 hours and the fare is around INR 28,000 – 35,000.
Places to stay: There are a number of hotels starting from basic 3 star to luxury 5-star, homestays etc ranging from INR 3500 upwards.
For more updates on things to do in Taiwan, check out their official Youtube Channel!