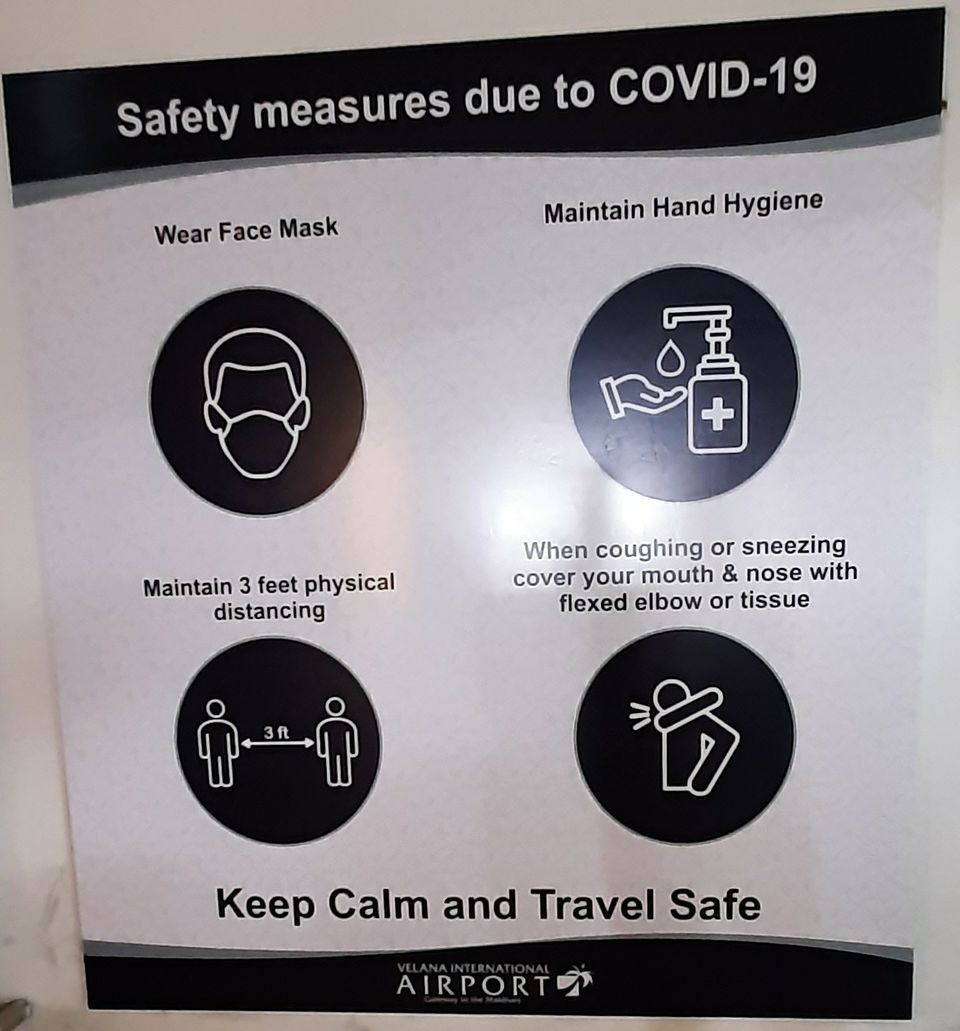 Travel Requirements for Indians.please go through below mandatory information, that help you to plan the trip for Maldives.
Tourist Visa requirement for Maldives:
In order to get Visa On Arrival, please satisfy below conditions-
1. Confirmed return flight booking
2. Confirmed hotel booking
3. Negative RT-PCR report. Undergo Covid test 72 hours before flight departure date and time.
Ensure to opt for Covid Test from hospital whose laboratory is registered under ICMR.
4. Please fill required details over Imuga website ( Select Arrival option ) within 24 hours of flight departure date and time.
It is made mandatory by Govt. of Maldives. Once your details get upload successfully, QR code will get generate.
MUST take print - out of the above mentioned documents as all these documents will be examine at Check-In and Immigration Counter both.
As per circular released by Govt. of Maldives on date 15-Oct-20, before departing from Maldives you need to undergo Covid test atleast 72 hours before.
Without having a negative RT-PCR report, speed boat people will not give transfer back to Male Airport.
In addition to Covid Test, please also fill below mentioned forms once you reach Male Airport-
1. Please fill required details over Imuga website ( Select Departure Option ).
Once the details get upload successfully, QR code will get generate which you need to show at Airport.
2. At Check-In counter , airport official will ask to fill AIR SUVIDHA form.
Once you submit the Air Suvidha form, an email will get generate having SR Reference Number.
Once you share the respective SR Reference Number than only Boarding Pass will get issue.
After landing at Mumbai airport, authorities will ask/verify below mentioned-
1. Email having SR Reference Number which was generated post submitting Air Suvidha Form.
2. At Immigration counter, they will ask for the address where you are going to stay.
If you are going to stay at the address which is other than the address mentioned in Passport , you need to provide the complete address with pin code.
3. At last you will be asked to fill a form which will ask about your Passport details and the cab details.
4. Airport authorities will share a contact number to whom you need to share Covid Test reports over WhatsApp which you had undergo in Maldives, once you leave Mumbai Airport.
Also share cab details if your cab get change.
5. You need to undergo 14 days home quarantine for safety purpose, only if your Covid 19 reports are negative.
In case you develop any symptoms of Covid, please inform Airport Authorities.
For more information please contact to me.