In all way my current venture was very special for me with my "Veers". Any journey end with beautiful memories and when these memories are built by beautiful place and amazing company, memories become immortal.
Well it was a quick plan made with my lovely office colleagues and we selected " U Tropicana , Alibaugh" for our stay and that was one of the best decision we have taken. U Tropicana is situated in Alibaugh which is easily accessible both from Mumbai and Pune. Its a beautiful resort were you can rejuvenate yourself and for making this experience more memorable we selected a pool Villa in theis resort. A bumpy ride , beautiful weather , best company and never ending chit chat made the journey to this destination very comfortable. Once you entered the resort lush green gardens and traditional infrastructure will make you feel that you are in Kerela.
After a smooth and welcoming check-in process we reached to our Villa. In this resort you can select the type of room according to your choice but if you are in a group better to go with pool villa.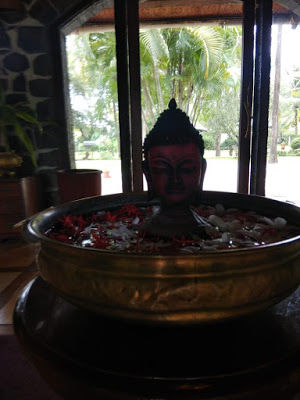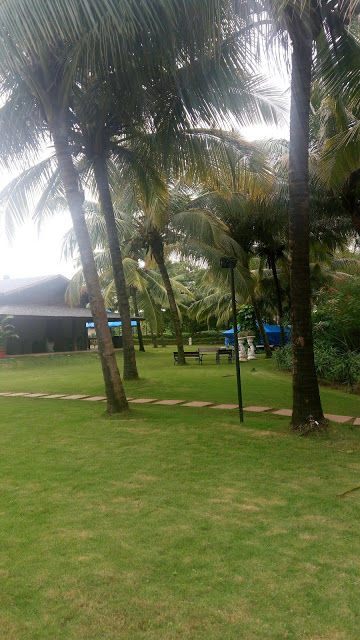 Beautiful, spacious, clean and wonderful pool villa reminded me of my Bali trip , yes I can get the feel of Bali here and we all were sure that we are gonna have wonderful time. :P . Which attract most of us was big sit-out areas , common room and open air shower...he he...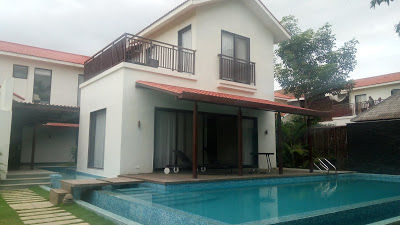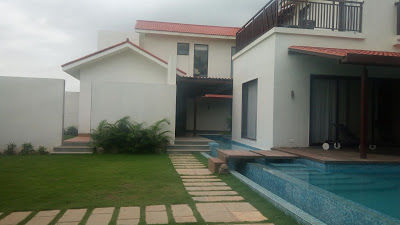 After a quick nap we all were ready to open our "Pitaras" to get ready and when five ladies comes together and get ready, after that you can only expect one thing.........showering of selfies click....click and clicksssssssss, which was followed by high tea. Next was relaxing complimentary spa session in in-house spa. Then we decided to venture and witness the sunset on a beautiful beach known as Awas beach, which is situated approximately 9 km from the Resort.
Awas is a beautiful and comparatively a clean which which is still not very commercialized. If you are venturing some where close to Alibaugh, ditch the popular beaches and visit this, though google will direct you, still it is better to take help from local people.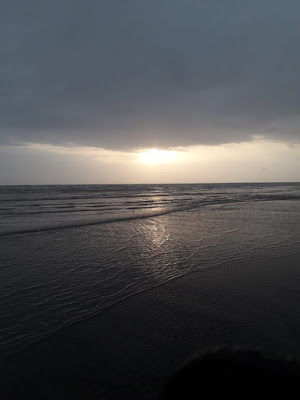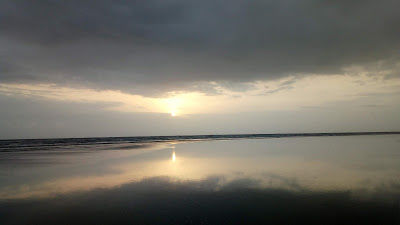 As the day was ending and we were cherishing each and every moment, darkness spread across and made the things more beautiful, relaxing and at the same time little mysterious. After returning the resort once again we opened our "Pitara" to get ready for the mysterious and of course a mischievous evening. Soft music, cool breeze and lingering flavors of cocktails, mock tails and starters made the evening one of the most memorable evening for all of us. And finally we were ready for a Goooooooddddd Night Sleep zzzzzzzzzzzz.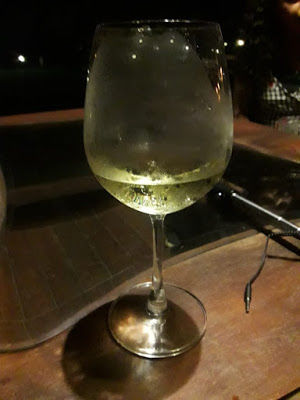 Holiday mornings are always beautiful,when you are not in hurry to make the "dabbas" for your kids and hubby and not in hurry to run for office. This one was more beautiful as showers were there to say all of us a very good morning. After a sumptuous breakfast we plunged into our private pool.....clear water , songs and drizzling .........what a perfect morning it was. Joy and happiness filled all of us with new energy and we all were ready to go back totally recharged.
So if you are planning a trip with your friends or family and want to feel Bali in India , then this is the "Place" to go, So back your bags and have a wonderful time.