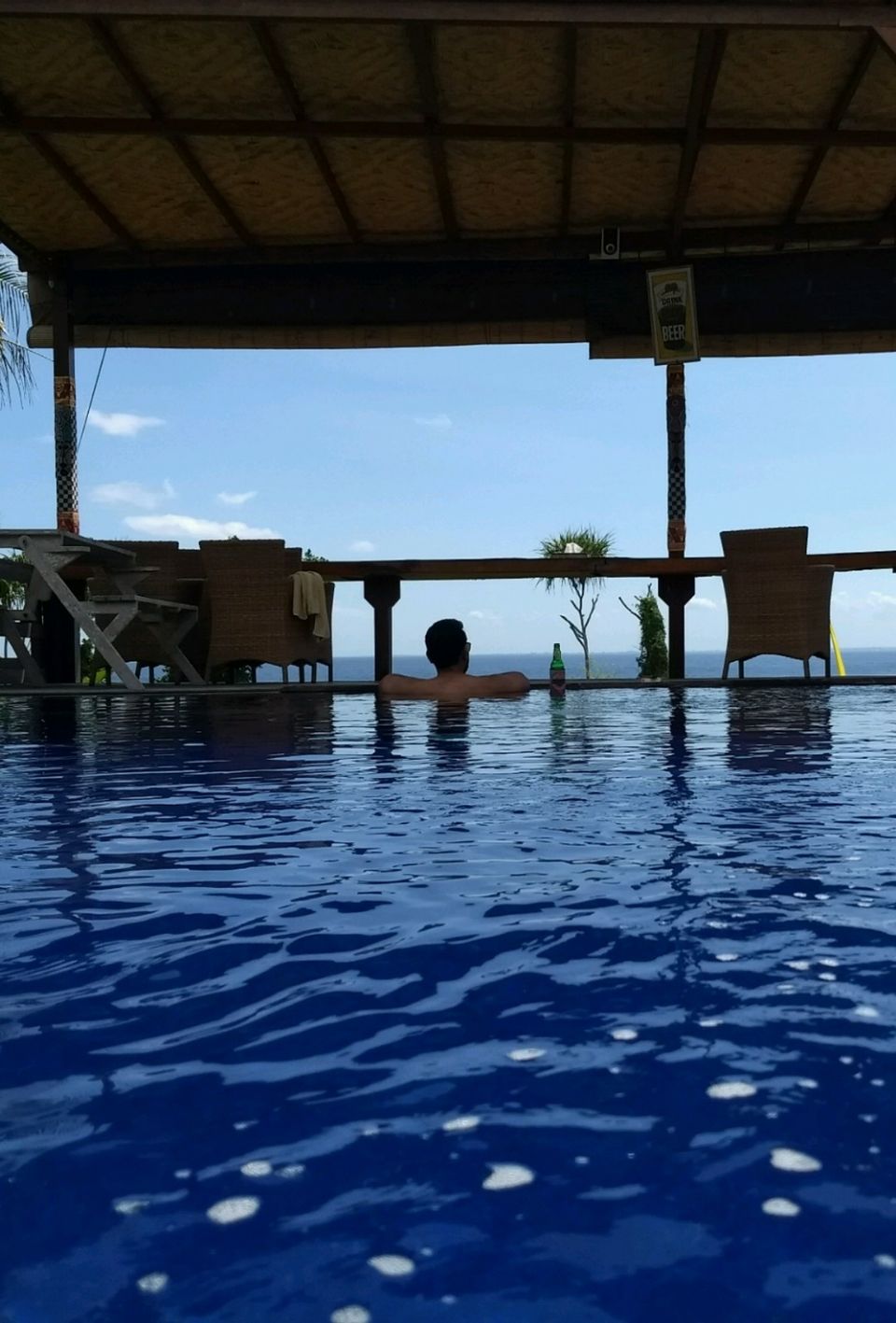 Every human being on this earth has a dream to travel and explore the places on the earth. So do I... Some only dream..Some make a bucket list and very few are able to cherish and achieve what they dream... Not the first one in the list but one of the places i dreamt of was Bali.!!
When u belong to a middle lower class family and have a travel dreams, it's a bit difficult to make them come true.. but not when u start believing in your dreams.. I jotted down my dream travel destinations and had faith all these destinations will be visited once in life.. #OneDayForSure ... five years after my graduation finally it was time to plan and travel to "Bali"..
We booked ticket of Air Asia.. took a fight and reached Ngurah Rai International Airport, Denpasar. It was wonderful feeling to be at an International Airport of different country as we were traveling for the first time.
We hired a car from Airport to Kuta Station Hotel and Spa where we had booked our stay. Car rent starts from 150000 IDR but we bargained it for 130000 IDR. Being only 3.5 km to hotel we did not lose much energy. We were welcomed by a wonderful drink and transferred to hotel within half and hour. Hotel rooms are wonderful with drinking water, coffee being complimentary and a mini bar with couple of beers (Bintang) in your room. TV and Air conditioning and wonderful arrangement of soap, lotions and towels in bathroom. A large swimming pool with pool towel is also given.
So after a chilling session in pool we hired a bike (Scooter) from the hotel itself in 80000 IDR for 24 hrs. We left hotel by 2pm (Indonesian time). Water bottles from the hotel are expensive so we bought it from the kuta market which was near to our hotel. Before leaving we had a breakfast in the same hotel. Fried noodles and a virgin mojito. Our first destination was Tanah Lot temple. One of the best points to see the sunset. 25 km from our hotel and it takes 1.5 hrs to reach there. After breakfast we left for Tanah Lot by 4:30 pm. By brother being a good driver we managed to reach there at sunset after riding for nearly 1.5 hrs.
So we reached hotel back late night after having our dinner. Next day on 15th April we had to cover as much places as possible as we had to leave for Nusa Islands. So we got up early and left for Ubud Monkey forest. This place is where you can relax and calm yourself down by stress busters monkeys. There is an entry fee at this place but believe me watching these monkeys and playing with them clicking them is one of the best things you can do. A place worth visiting.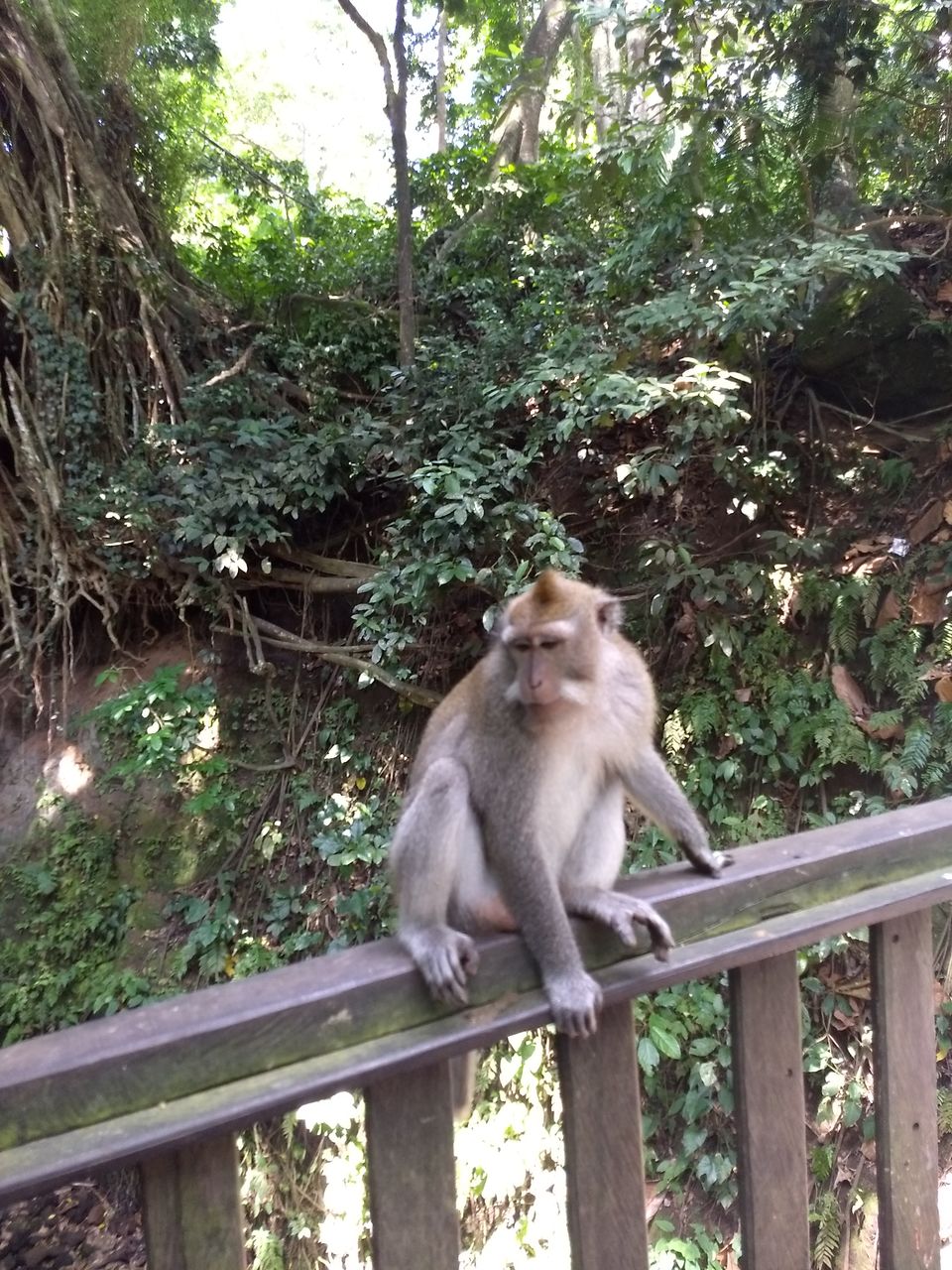 From Moneky forest Ubud palace is nearly 15 mins away if you have a bike. There is no entry fee here.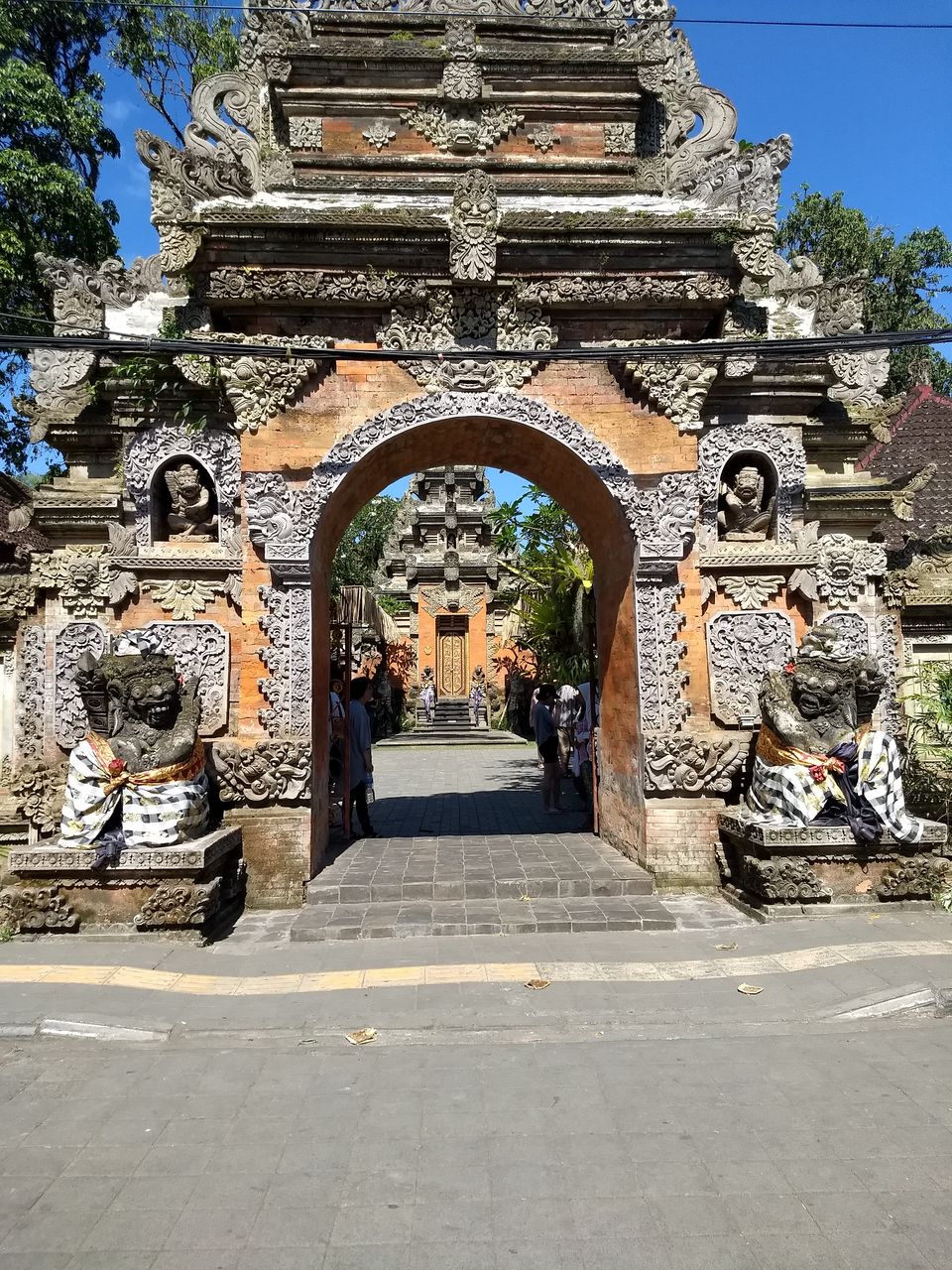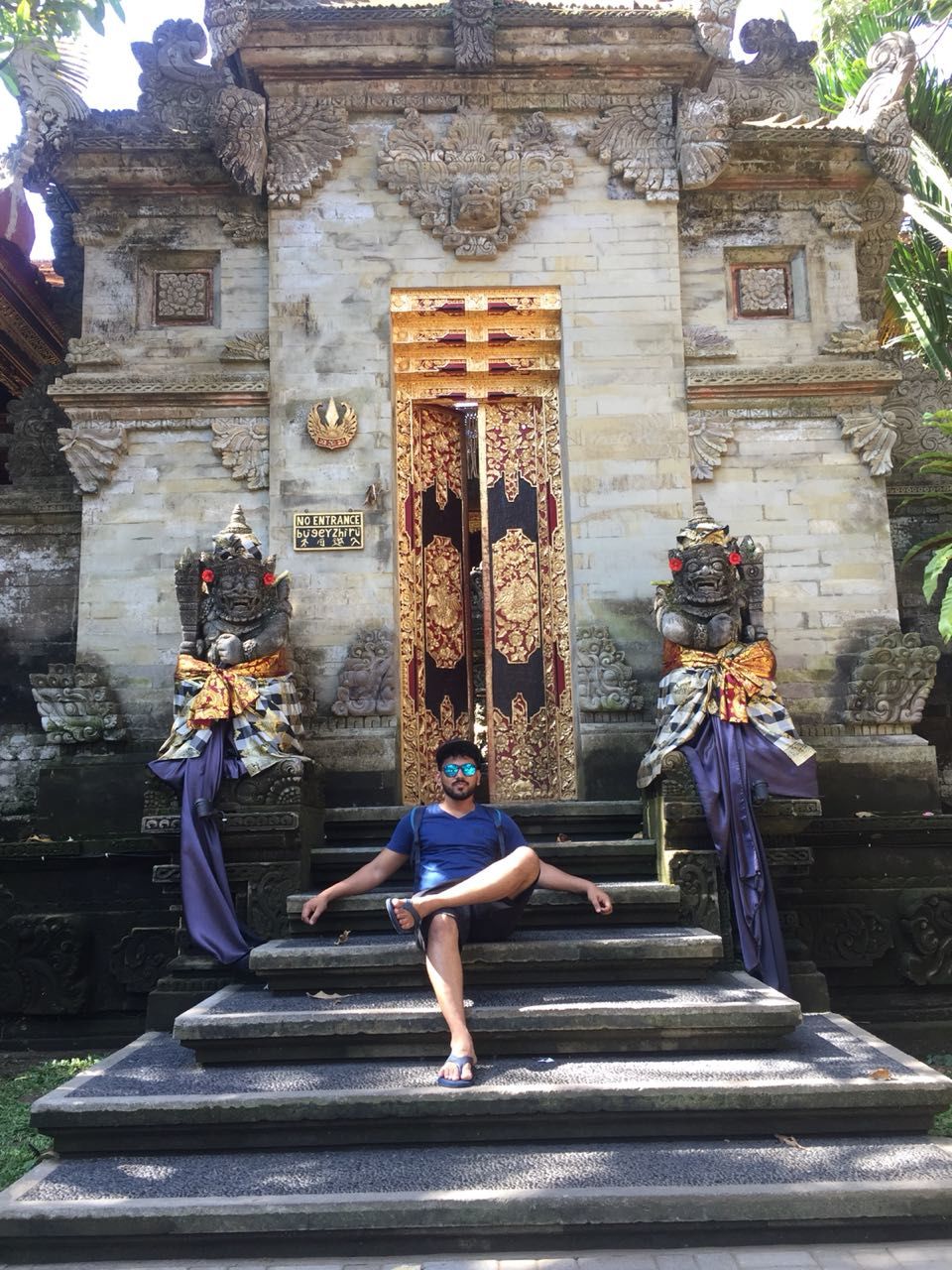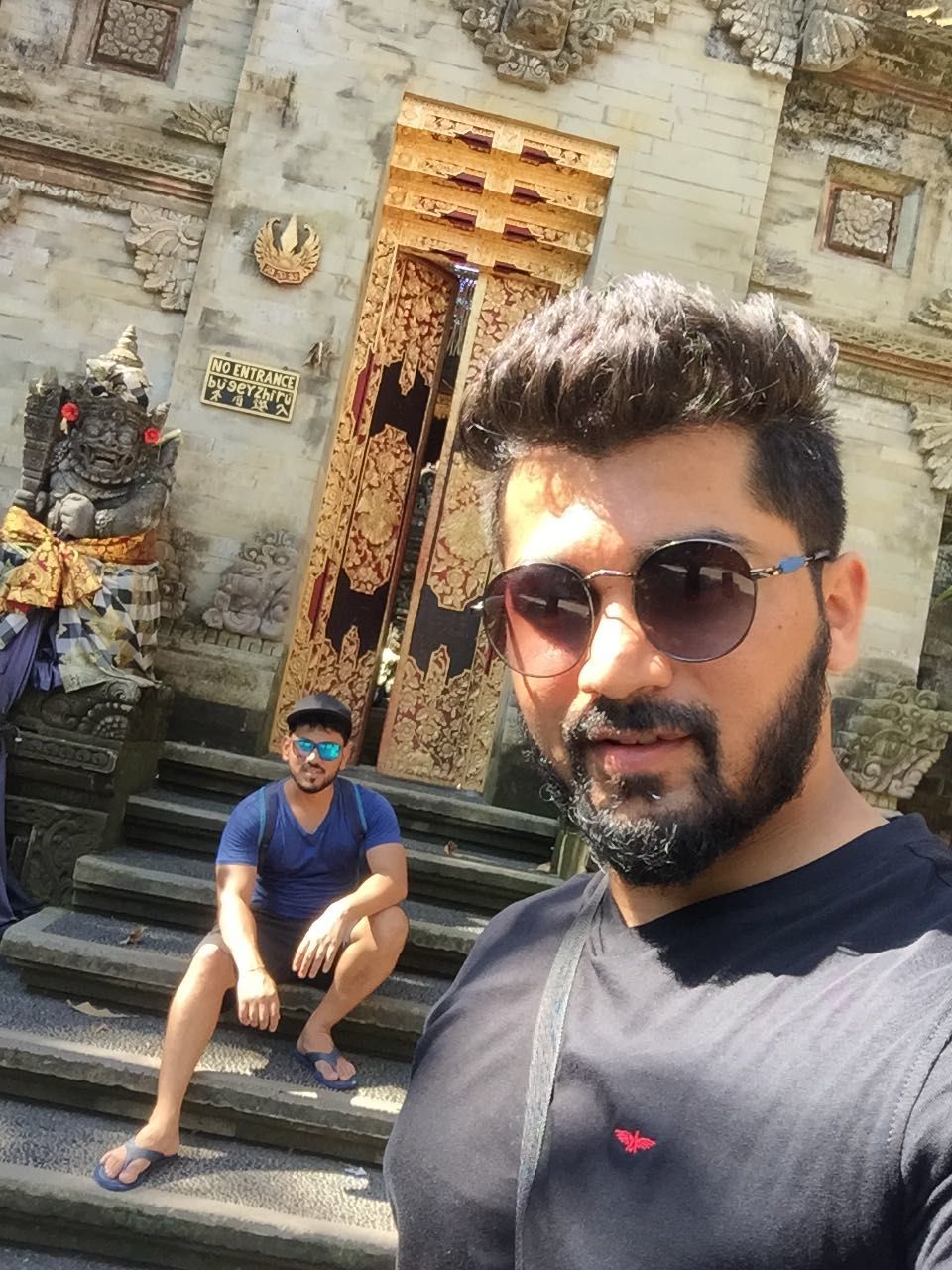 About 5 km from Ubud palace is the Goa gajah temple. Its always happening moment to see Bappa in other country. A temple has a cave inside which resides our beloved god.. Bappa!!!. Built in the greenery of trees and peaceful cave this location is worth seeing. There is an entry fee to this location.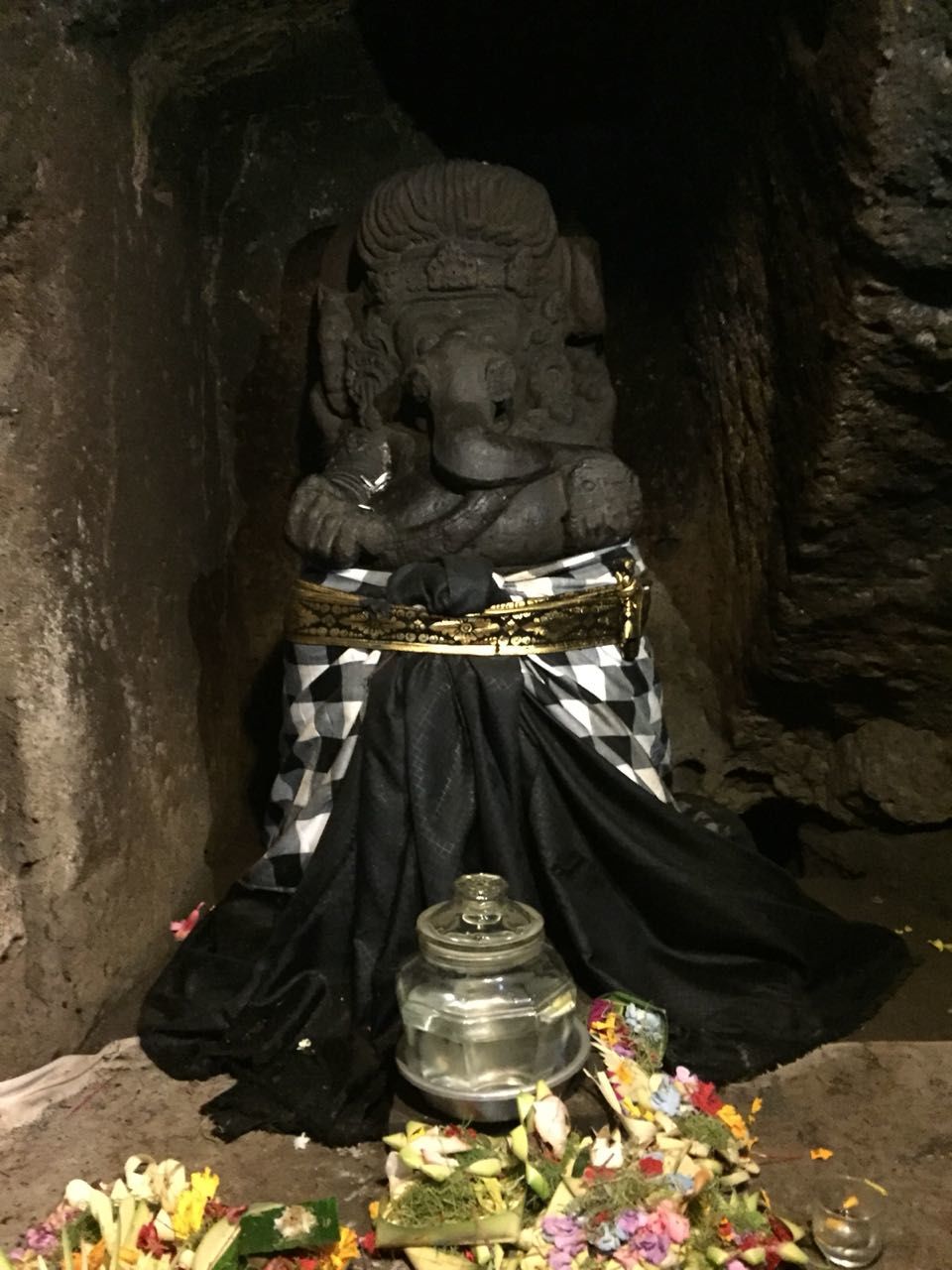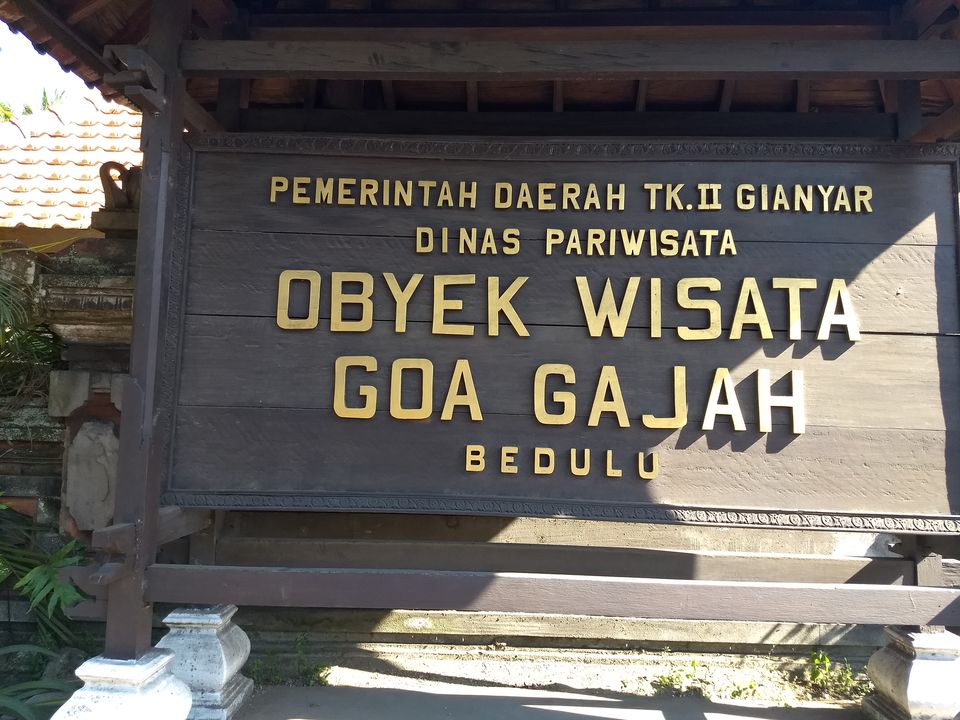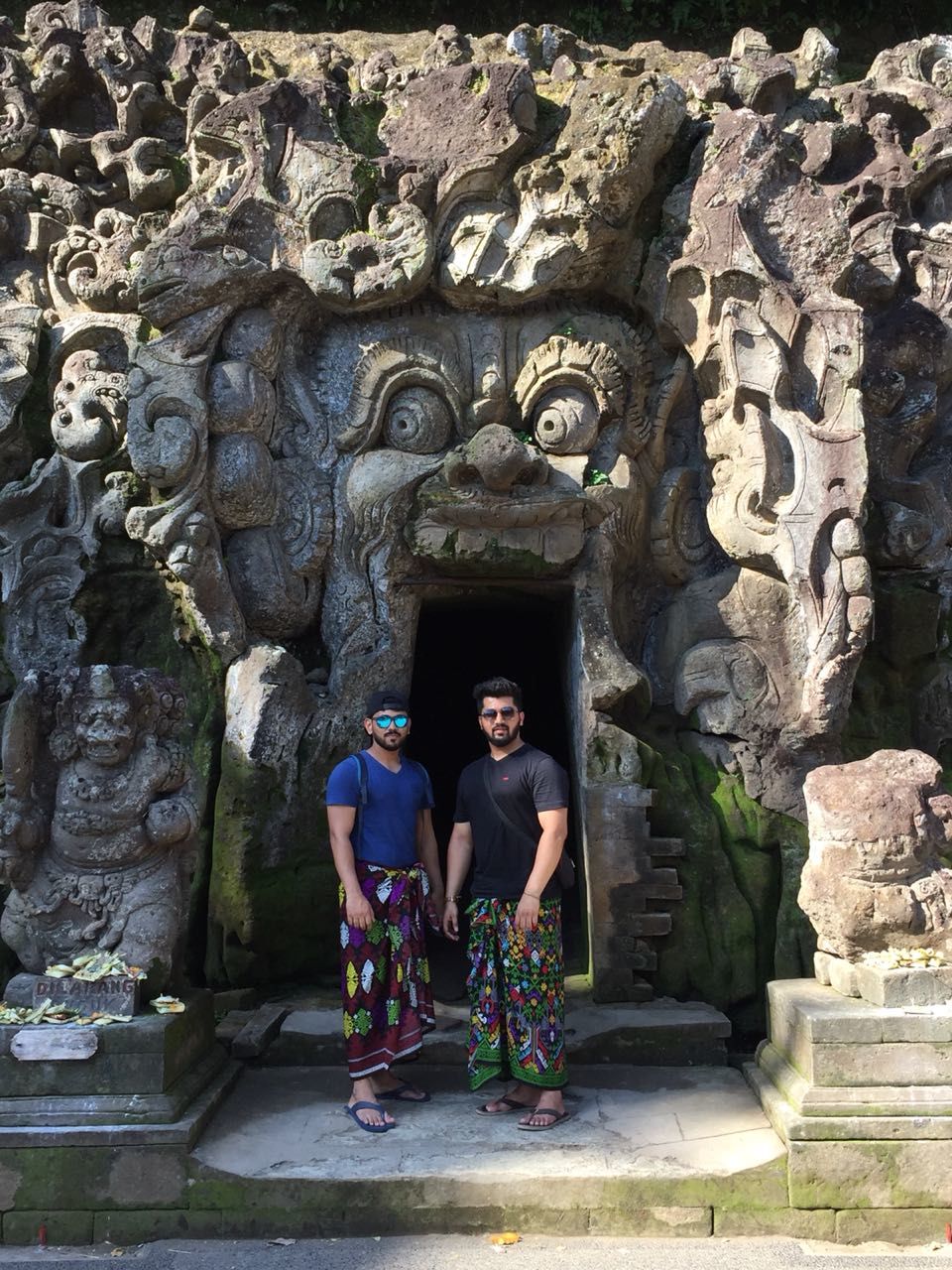 When we saw the time it was already 3:30 pm.. How could we miss the most wonderful moment of watching sunset at Uluwattu temple. We hurried and drove for about 2.5 hrs (time including the stop at fuel station) .. reached the point at 6:15 pm.. parked the bike and ran to the sunset point. This location is the most worthy place to watch sunset. Peaceful!!!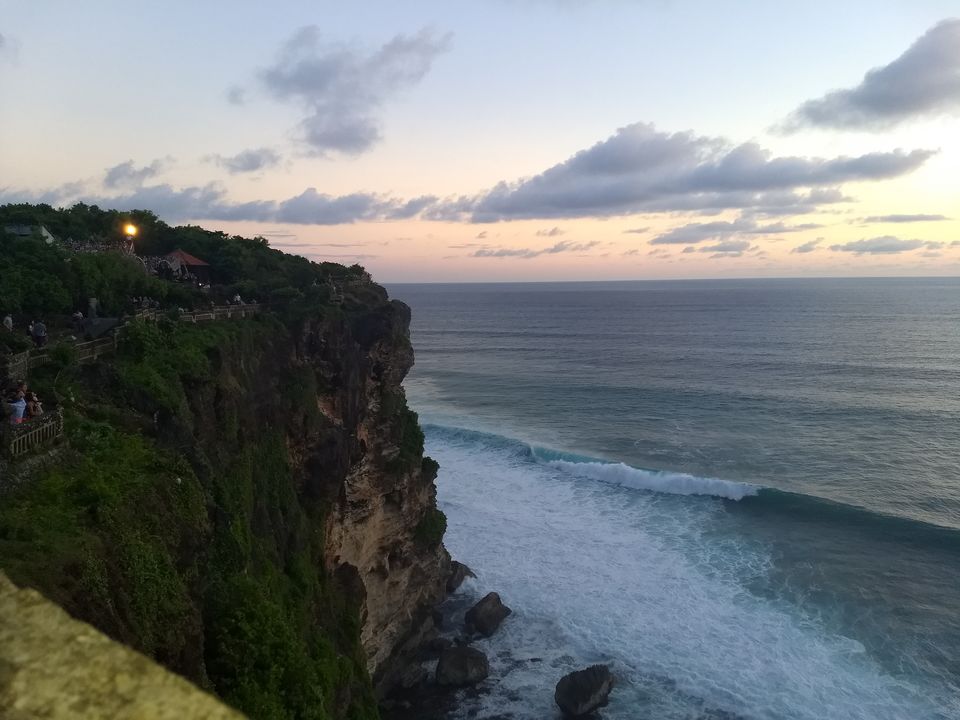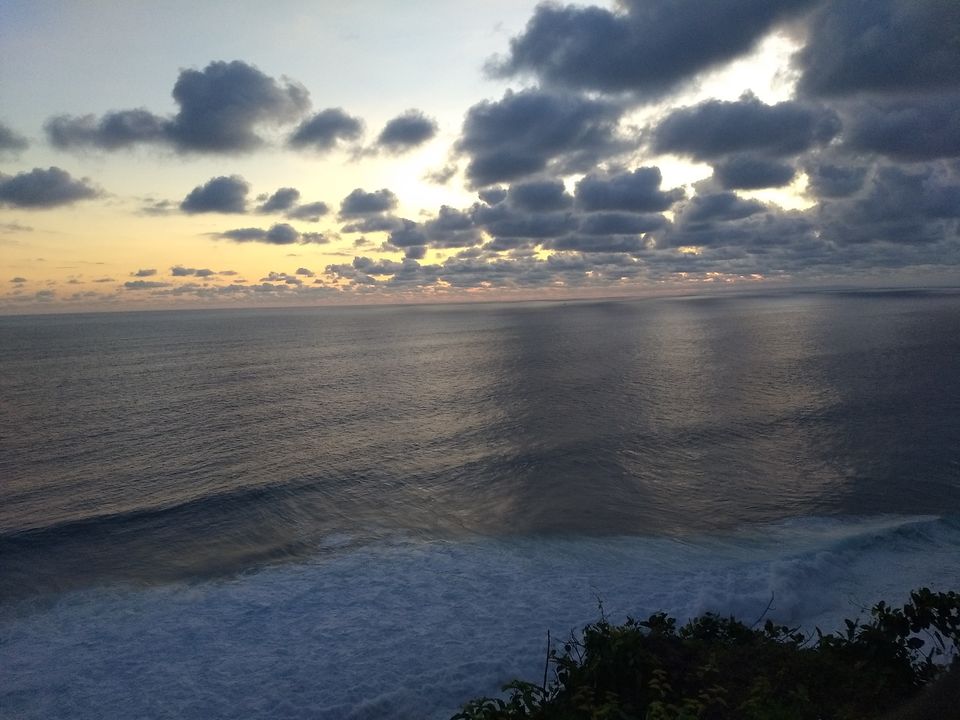 Hardly anyone can define the feeling to ticking across name that was once in your bucket list. This location was one of the best location as it was a dream to be here. Built at the cost on a big rock.. An evening here will calm your mind and splash your heart with happiness when you the the view. Take a beer, calm yourself down and see the waves splashing on rocks and rising about 10 feet. I bet nothing can beat this view. Sadly I did not click any pictures all i did is made a video of waves splashing on rocks. A must visit place this is.
The next morning i.e on 16th we had a pick up from hotel that we booked to the port at Sanur beach. From there we has to board the ferry and leave for Nusa Isalnds. I had always heard about these islands being ne of the best spots in Bali. It was time to witness those spots.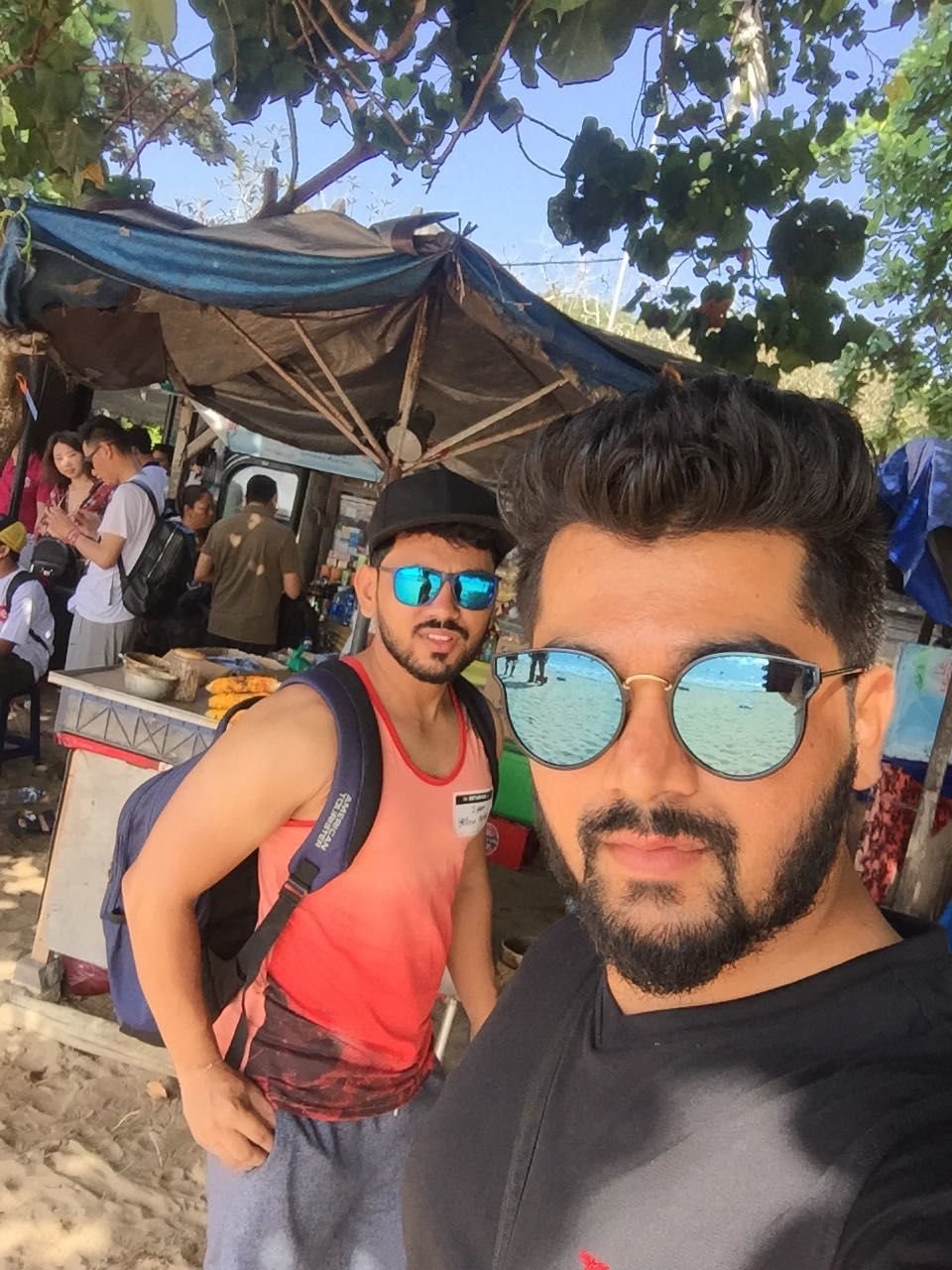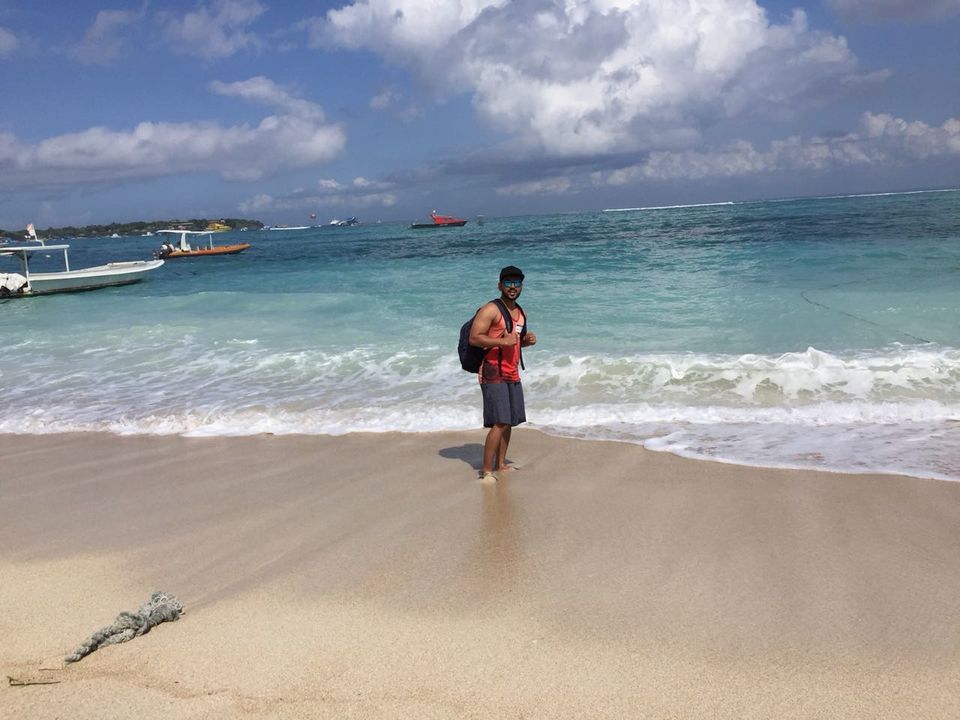 After 40 mins we reached the islaand called Nusa Lembongan. I had never seen such crystal clear waters with clean beaches in India. The feeling to be here was amazing. We had booked hotel in the other island called Nusa Ceningan. The bridge called Yellow bridge is famous for connecting these both islands. So from Suka beach port to yellow bridge we had a free drop from the company with which we booked the ferry.
We hired a paid drop from Yellow Bridge to our hotel at Ceningan (The Ocean Sunset Villa). We checked in the hotel and were welcomed by a lovely drink. After the drinks first thing we did was to dive in a pool. I always had a dream to spend my day at a hotel having a Ocean view, with a drink in had and listening to the waves that try crossing the coast.
After the chilling session in pool we hired a bike from hotel itself and went to The Dream beach which is nearly 15 mins away from the hotel.
Near to Dream beach lies the most horrendous yet the most mesmerizing place. The Devil's tears.. You must not have seen the view of the ferocious ocean coming to your way and splashing on rock and creating a huge fountain of 15ft. This place is the most worthy place to visit at Nusa Islands. Yet we have to be careful.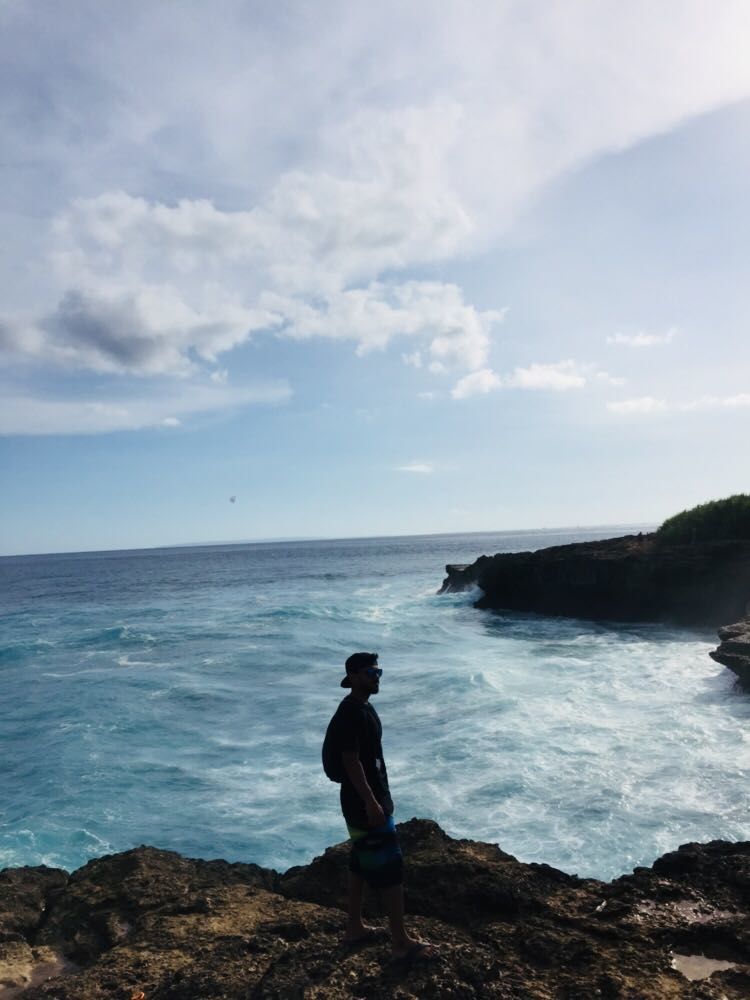 After experiencing such mesmerizing view we did not want to miss the sunset form the hotel. So we reached the hotel and dived into pool to experience the most amazing sunset on the island.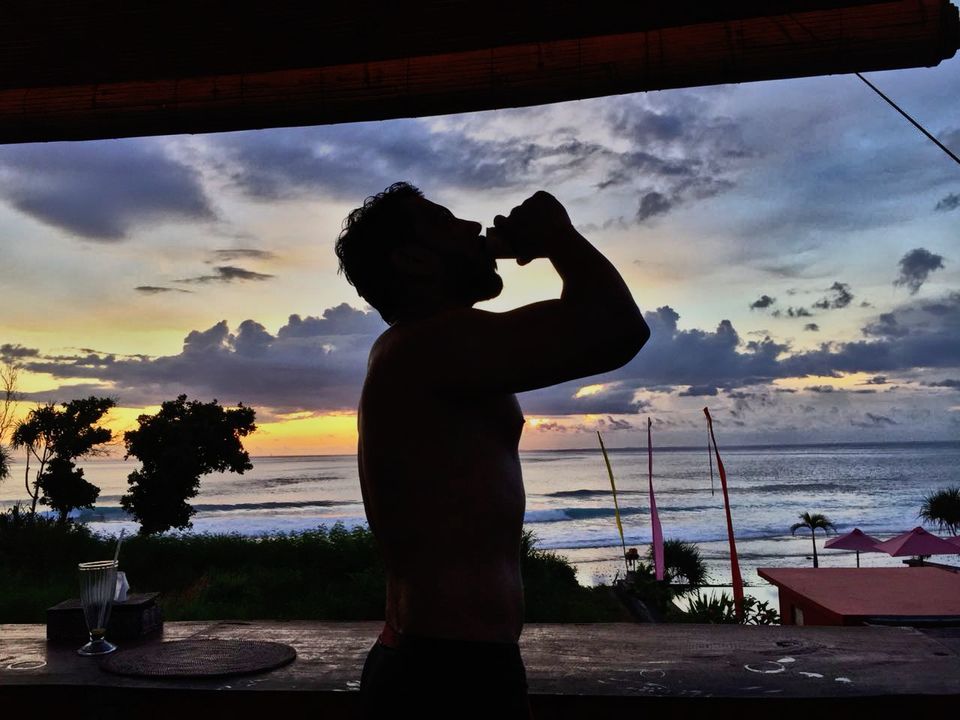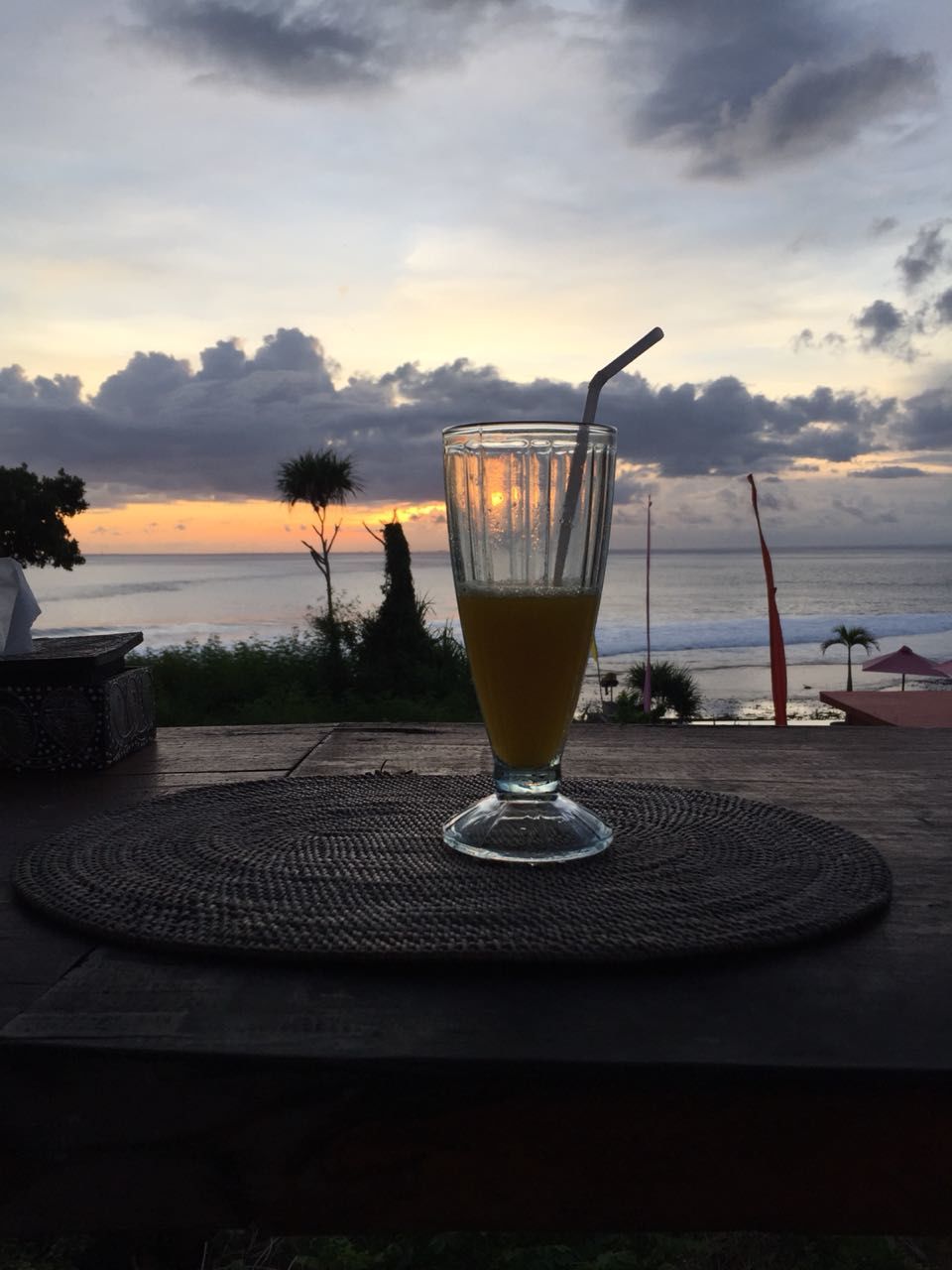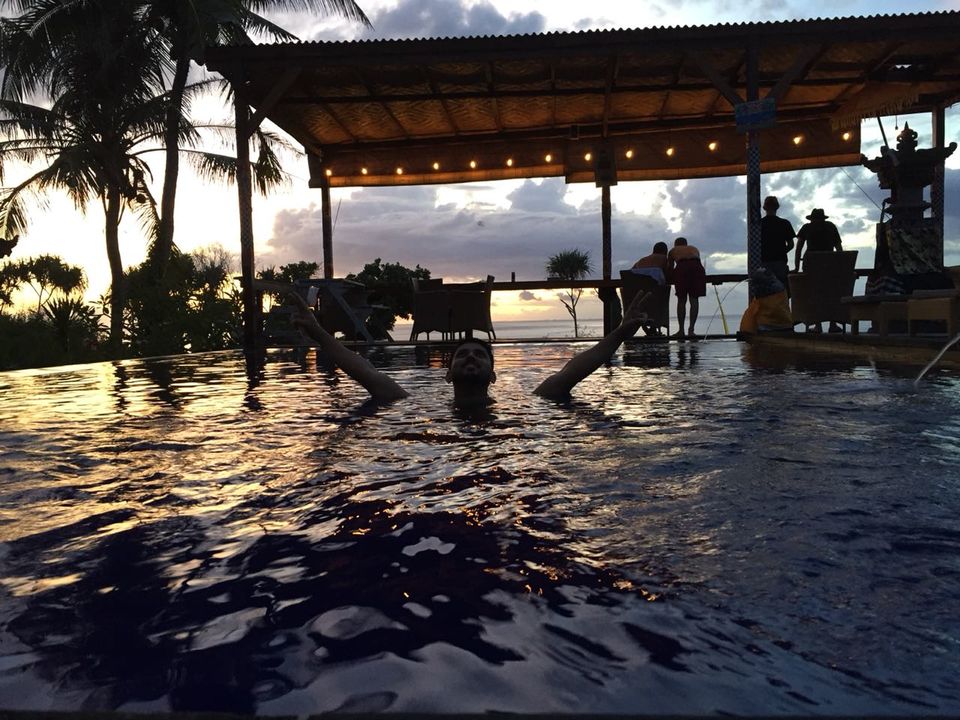 Next morning we had plan to go for water adventure we had booked with "The Ceningan Adventure Paradise." We had our complimentary breakfast, french fries and Water melon juice. And then left for the adventure.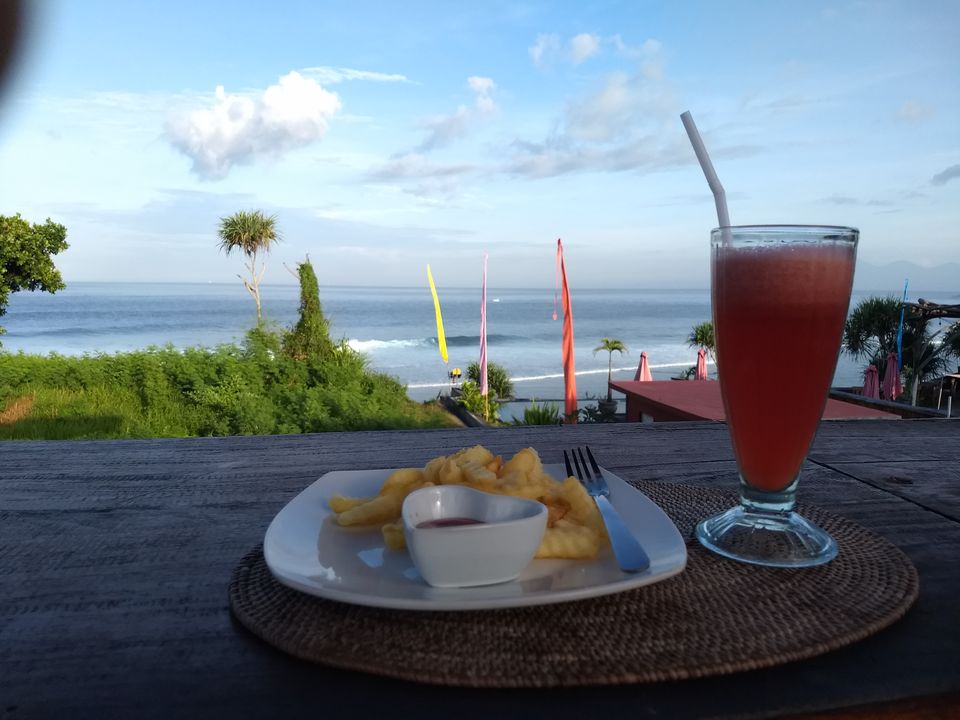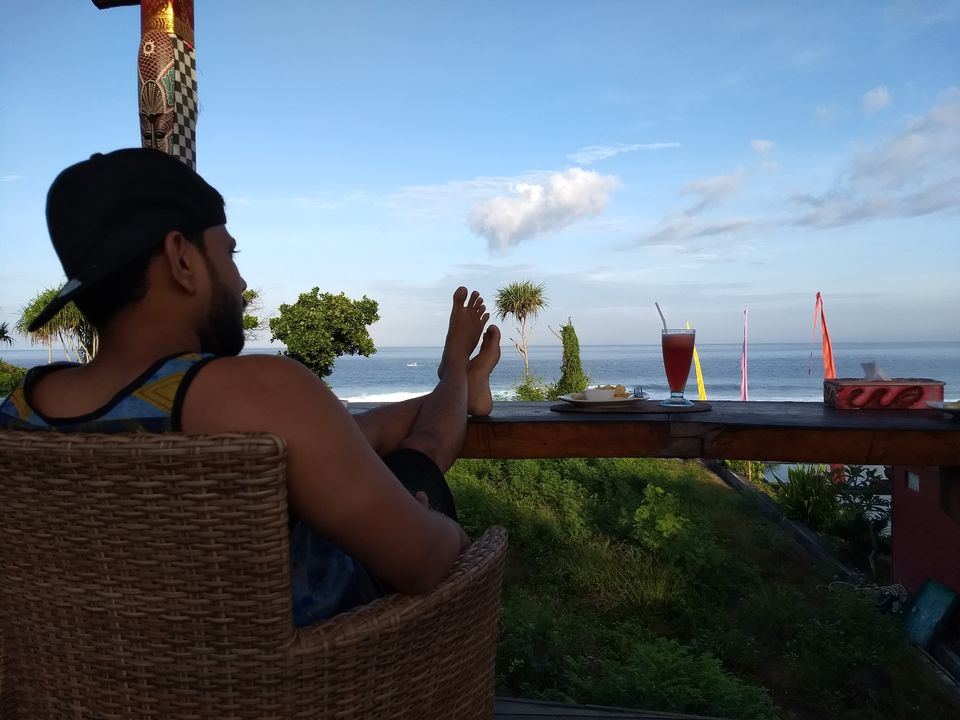 When we arrived at the stop where we were suppose to board a speed boat. We were taken to a bay where the underwater Buddha Temple is located.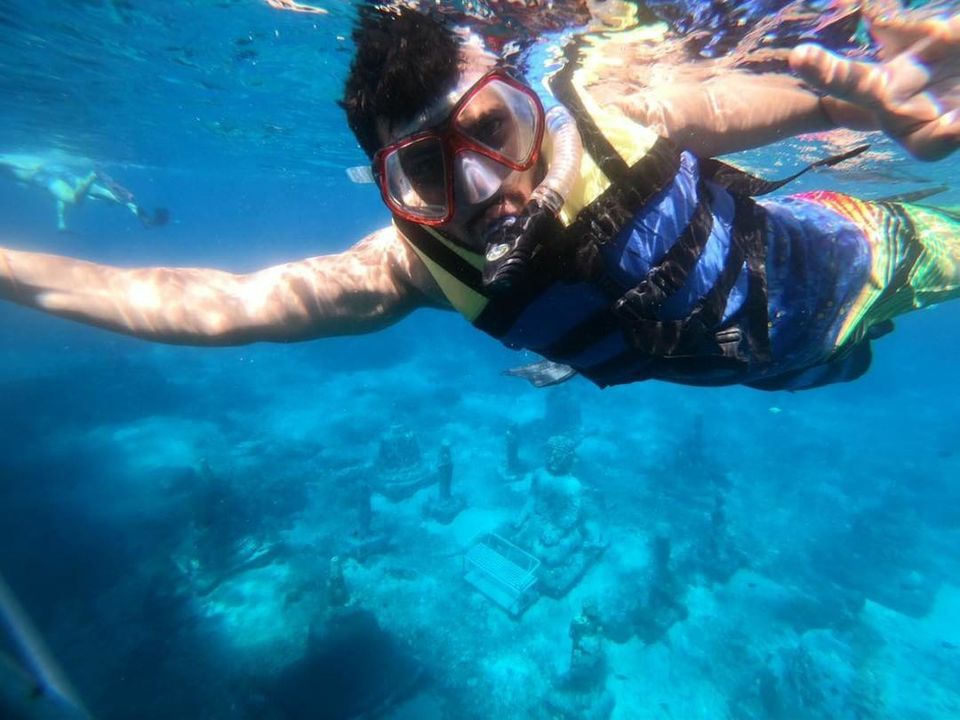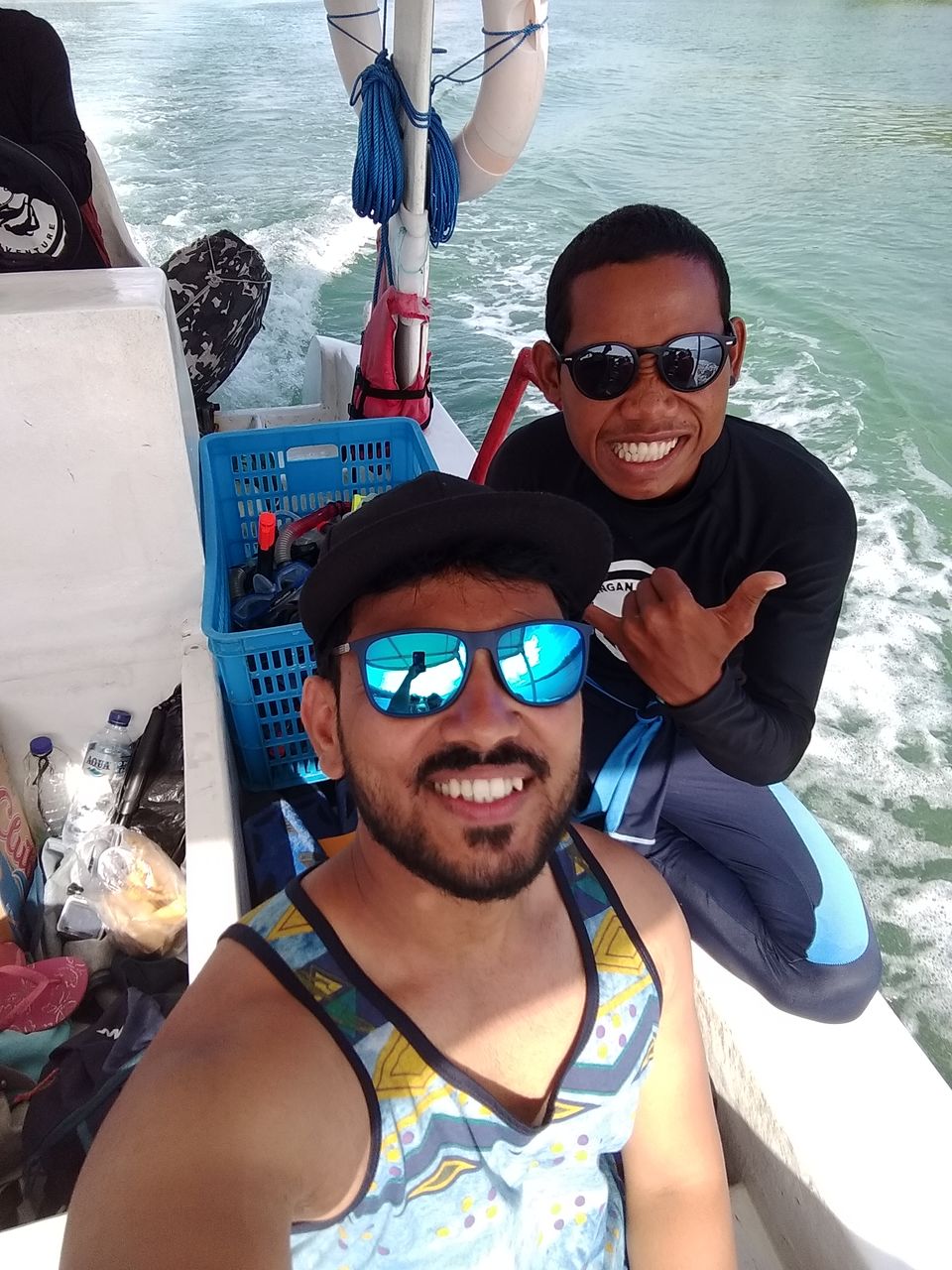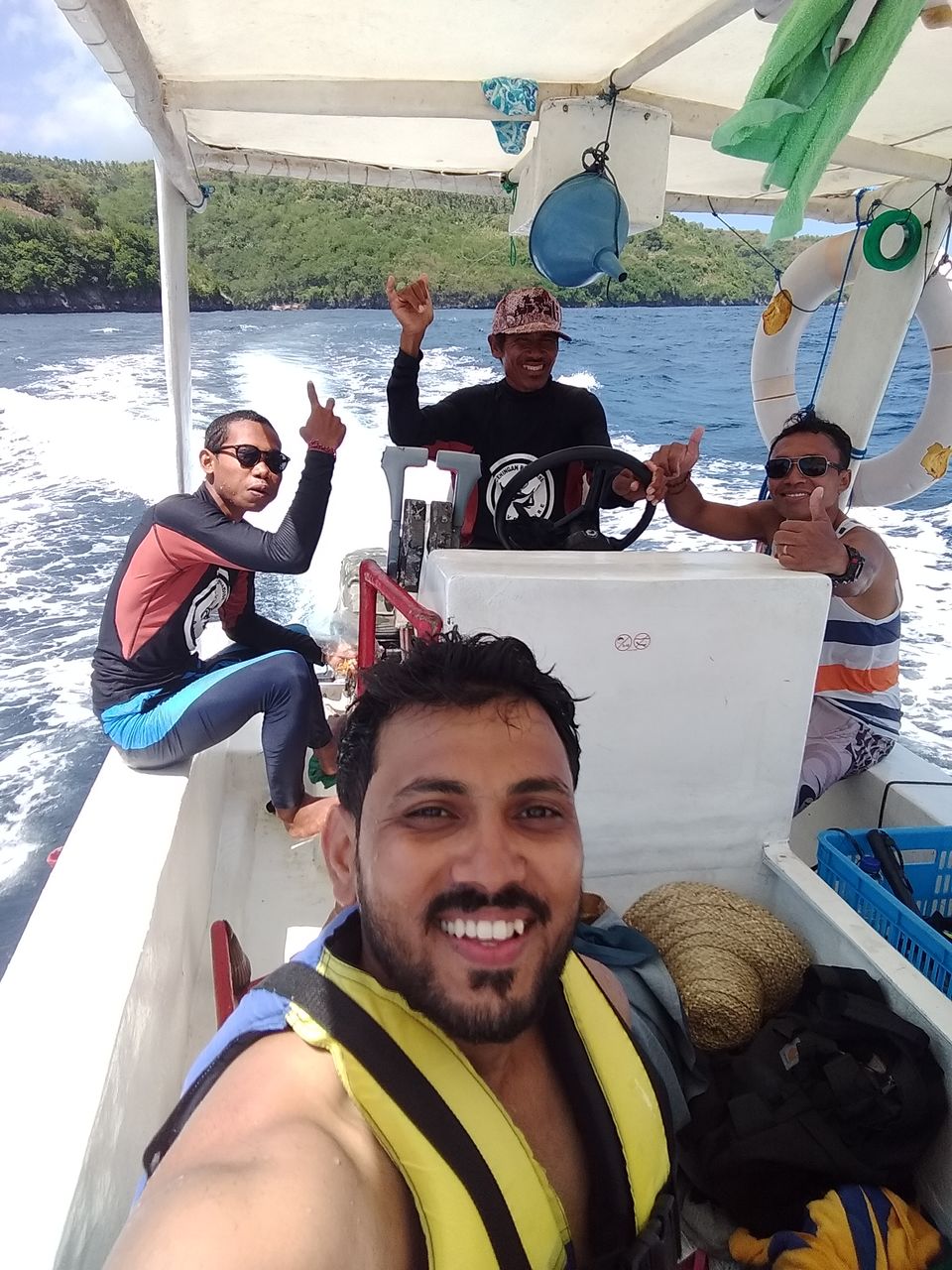 We checked out from the hotel and moved to the Suka beach Bunglows where we has book our next stay. But before leaving we wanted to go to Secret beach. So we traveled some 15 mins to reach the Secret beach. It was calm out there but we did not like the beach so much.
After checking in the Suka beach bungalows, we freshen ourselves up and left to see the blue lagoon. As my friends from India asked me not to miss this spot and when we reached there it was really worth to see this place.
And visiting this location did not disappoint me at all.
So the beautiful vacation came to an end...
It started with dream coming true of first international trip to making some international friends.. different food, different culture, different people.. started with excitement of vacation ending with disheartened feeling of leaving... But this is when we realize all things come to an end and we must move on .. Travelling is not that easy as it seems and this tour has taught me that... Took lot of memories and some good friends in the list