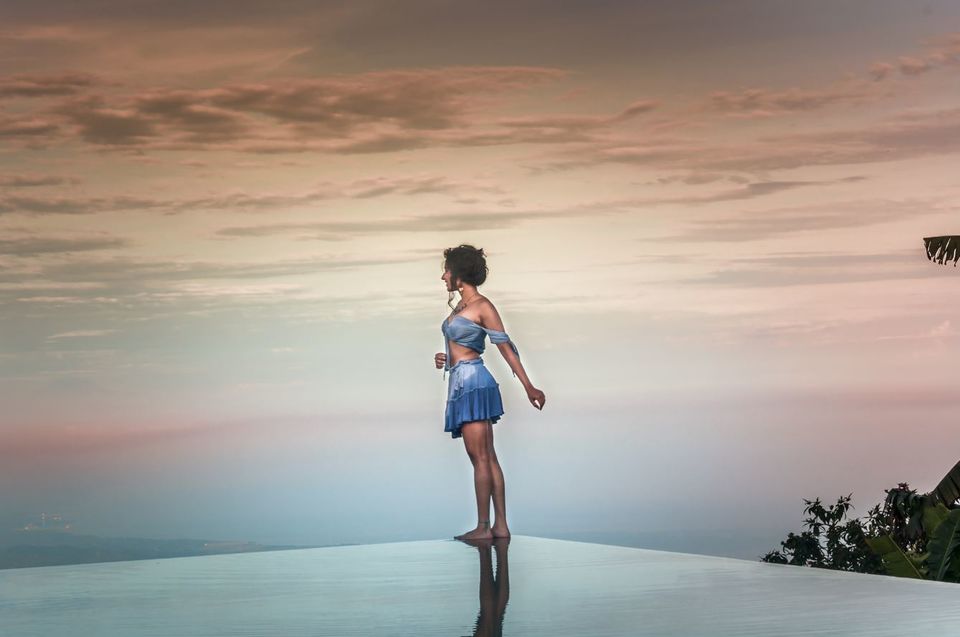 In Eat Pray Love, Bali is appropriately chosen for love, for when you visit Bali, even if you do not fall in love with a 'person' per se, yet, you do fall in love, with the 'Place' itself, with 'BALI!'
You will now be reading our 'Bali Blog' in the form of a day by day itinerary for a two-week long Bali trip (this is the version of the itinerary we actually followed :p). As you read, you will find handy quick tips, locations, pictures to relate to the feels of the place and a completely honest feedback. Also, I did a lot of research for places to stay at and Bali is full of exotic properties. So you will find us hopping from one stay location to another almost every day!
Below is a Quick Summary of the locations we covered on this trip:
Day 1 & 2: La Favela, Seminyak Square, Seminyak Beach, Mrs. Sippy, Potato head beach club (Stay at Sol Lila)
Day 3: Nusa Ceningan and Nusa Lembogan (Stay at Nusa Verandah)
Day 4: Nusa Penida (Stay at The Angkal)
Day 5: GWK, Rock Bar (Stay at La Joya Biu Biu)
Day 6: Dreamland beach, Omnia (Stay at Mick's Place)
Day 7 & 8: Gili Islands Trip (Stay at Le Pirates)
Day 9: New Year's Eve at Ku De Ta (Stay at Kampoeng Saya)
Day 10: Blue Lagoon, Tegenungan waterfall (Stay at Komune beach club)
Day 11: Telaja Waja rafting, Bali Safari (Stay at Mara river safari lodge)
Day 12: Ulun Danu temple, Bali swing, Sekumpul Waterfall (Stay at Munduk Moding Plantation)
Day 13: Aling Aling waterfall, Ubud tour (Stay at Villa Awang Awang)
Day 14: Tukad Cepung Waterfall, Lempuyang temple (Stay at Camaya)
Day 15: Return home with memories ( and Bintang ;) )
Let's start with the detailed itinerary now!
Day 1: Arrive, relax, party!