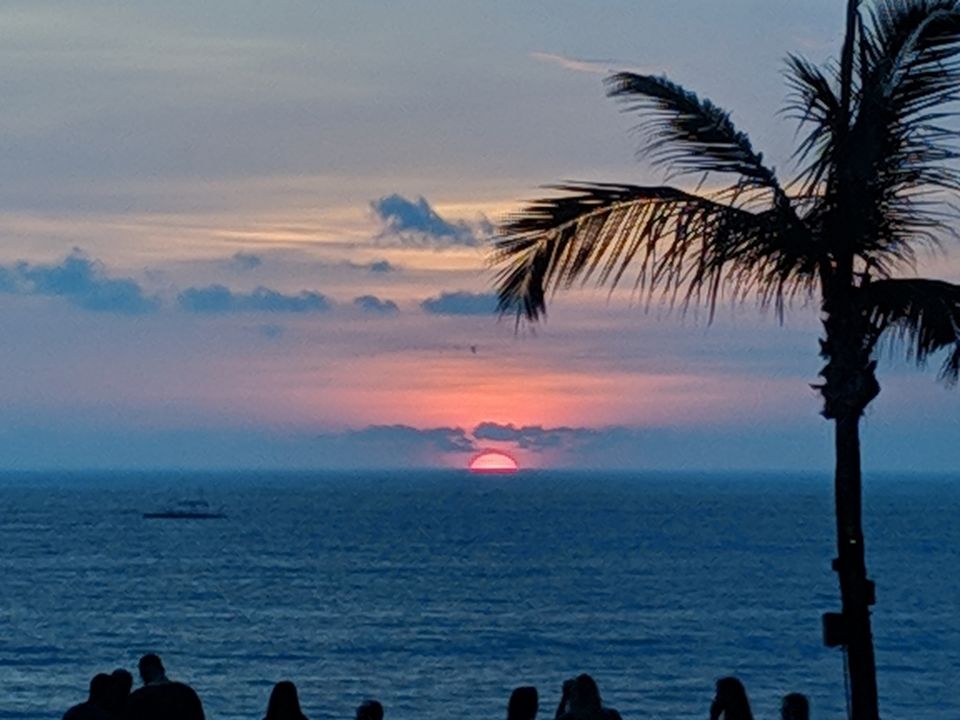 Bali as we all know is a lively island or rather an archipelago situated in Indonesia which is full of lush green jungles, beautiful beaches, scenic rice terrace fields, attractive local markets and rich temples. Bali has got really popular among the tourists since the 90s.
Currently it is one amongst the top honeymoon destinations for Indians but still it has something in store for everyone, be it bachelors, couples or families.
To get there, you need to take a flight to Denpasar which you can get via Singapore, Kuala Lumpur or Jakarta. Indians are lucky to have free visa on arrival in Bali so do not hesitate to make random plans for Bali. Ours' was a 3 day vacation in Bali since we had combined Bali with Singapore but I would suggest a minimum of 4 days to explore all the major attractions.
Our day 1 was spent in the local tour of Tanah Lot temple, coffee gardens and the Kuta beach. We landed in Bali at around 9 in the morning and took a pre booked local taxi from the airport directly to Tanah Lot since traffic increases on the roads towards evening and I felt we could click clearer pictures in the daylight although Tanah Lot is famous for the sunset view. The roads in Bali are quite congested so always take ample time in buffer whenever you are heading somewhere especially airport. For budget travellers, I would suggest hiring a bike and if you are not a driving fan, you can use the GO-JEK app to book a drop on a two wheeler. Taxis are not so cheap in Bali but you may use the BLUEBIRD app to book a taxi anyways or even local taxis since they agree to take you at cheaper rates. Another tip would be to prefer cash in Bali as Bali is not so card friendly everywhere.
Where to exchange currency is a valid concern in Bali because although money exchangers sit at every alternate door but they cannot be always trusted. They will tempt you with such lucrative offers that will be too good to be true and may end up absconding with your money. I would suggest exchanging currency at the airport itself as they provide quite competitive rates but you can get still better rates if you can head to some trusted money exchangers like PT Central Kuta, PT Dirgahayu Valuta Prima or PT Bali Maspintjinra. Do not opt to exchange currency at the resorts since they give very low rates. Though USDs are accepted in Bali but it is always better to carry the local currency to avoid the change issues.
The Tanah Lot temple area is a good one to understand the Balinese culture, their traditions, music, customs and festivals. We clicked a few pictures here and there and then headed back towards our resort stopping by at one of the coffee garden on the way where they explained how they prepare the various kinds of tea and coffee, Luwak being their most important and costliest one which is even exported to other Asian countries. You can try the sampler and the purchase the ones you like. After that we reached our resort, the Risata Bali Resort which was at a walking distance from the Kuta beach. The Kuta area is full of restaurants, massage and tattoo parlours and shops for tourist shopping. For Indian food, I'll recommend Kailash Parbat to the tourists since the food and service was appreciable. After lunch and few hours of rest (since we took an early flight), we walked to the beach to experience the marvellous sunset. The evening spent their was simply priceless. You are bound to fall in love with surroundings so calm and the water, so very booming. You can opt to go the Rock bar, Jimbaran for a perfect sunset view and it will totally be worth for sure. For dinner we headed to Queen's of India which had decent food and stayed overnight at our resort. If you are a party lover, you can head to Legian street which has an amazing nightlife. Kuta is quite a crowded region and if you want to skip spending time there, I would suggest you to directly head to Ubud from the airport. Ubud has everything that a nature lover would want to explore- rice terrace fields, temples, monkey forest, local art markets and the most scenic vistas. Do not miss the Campuhan Ridge walk if you go to Ubud, it is a beautiful low-key trek amidst the captivating landscapes. Kayon is the most popular luxury resort in Ubud that can be chosen for a near perfect stay. Alternatively for a budget stay, you have options like Ubud Village Hotel and Anumana Hotel and many others.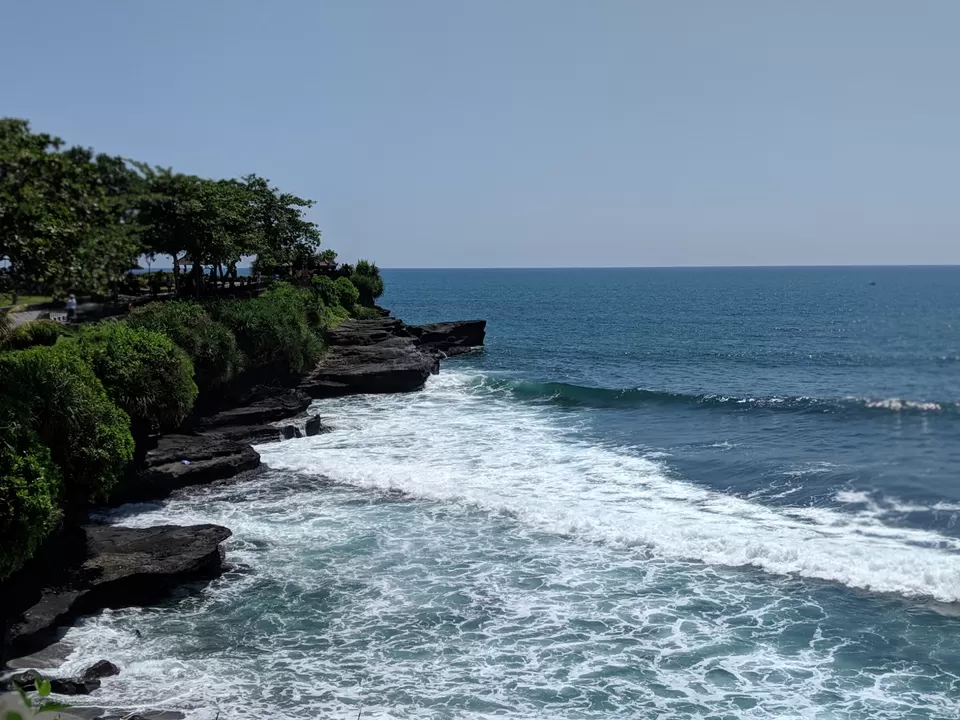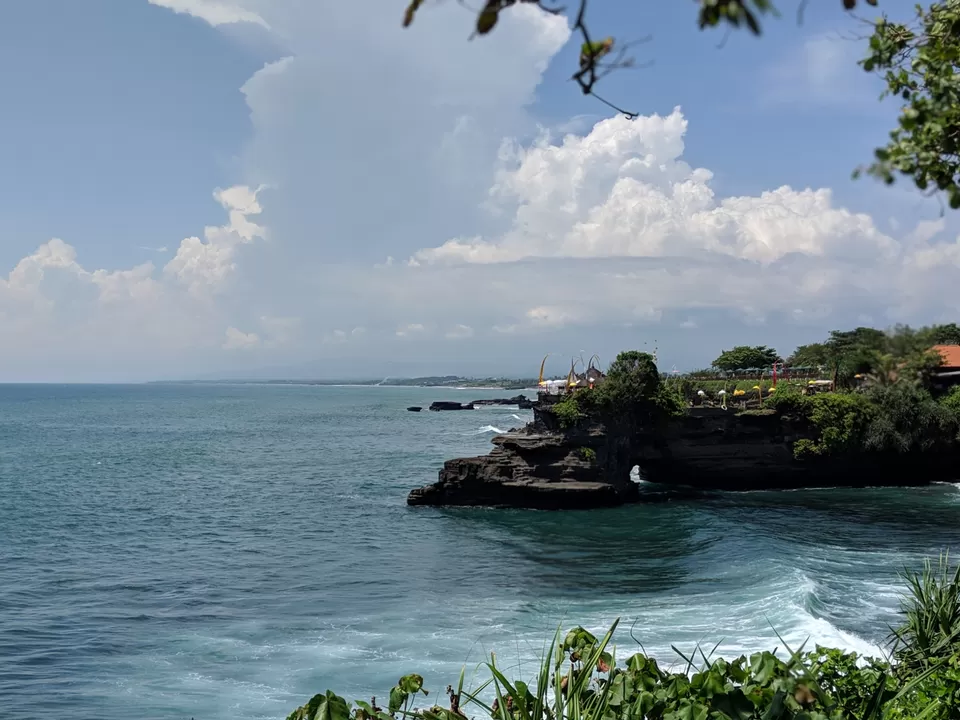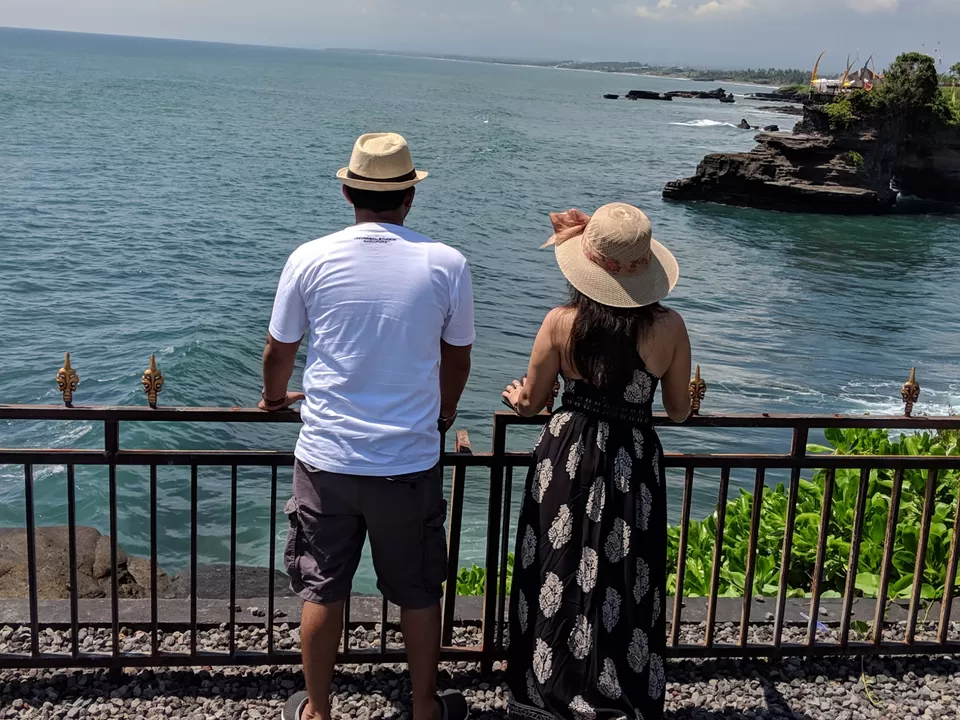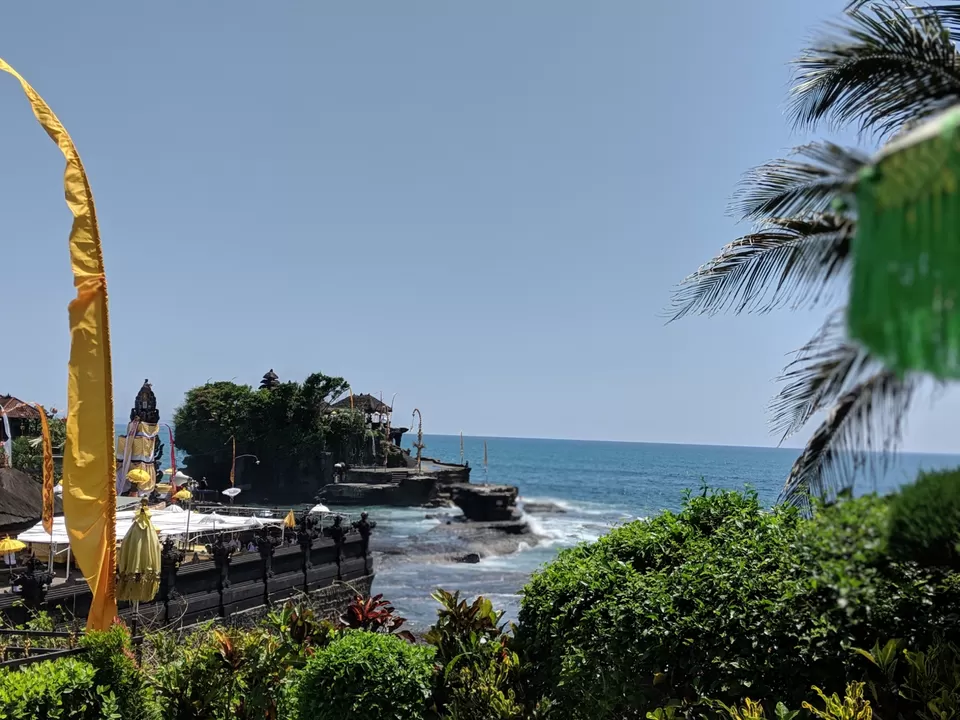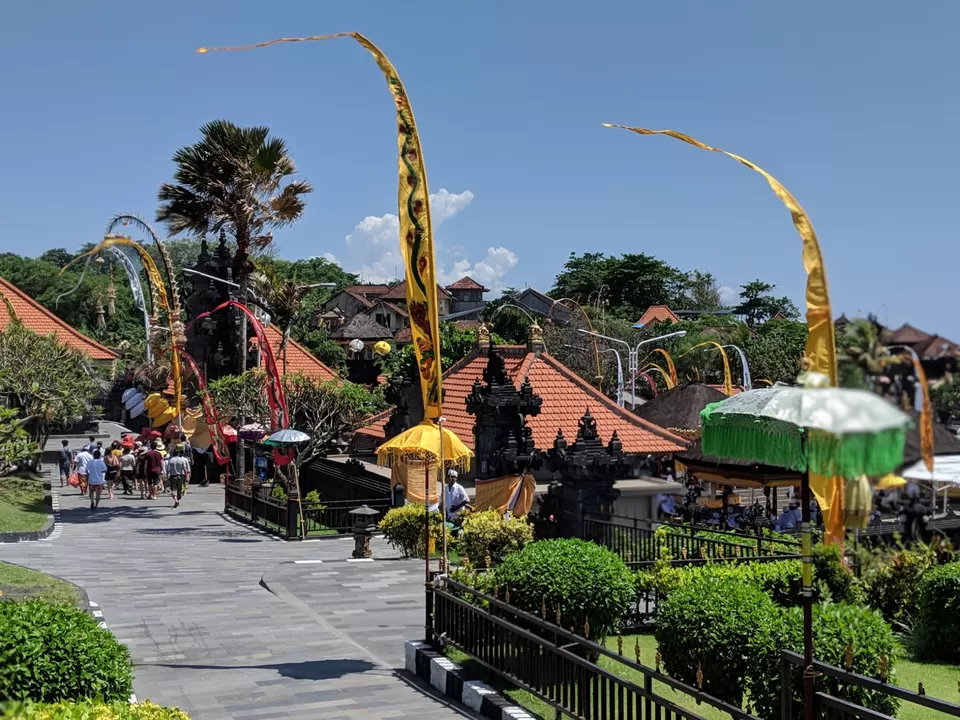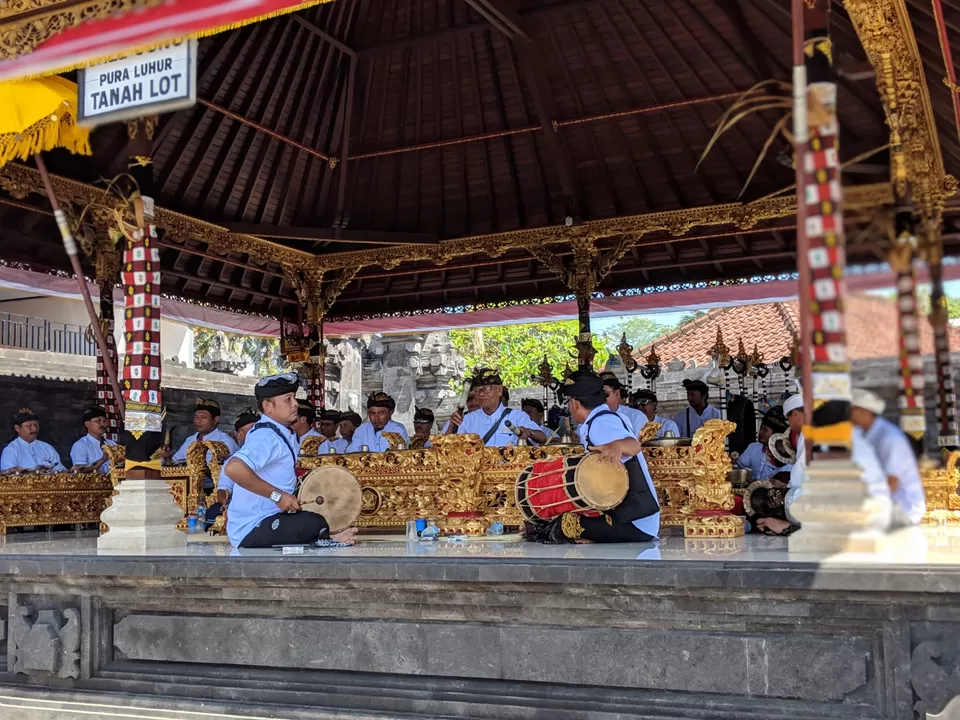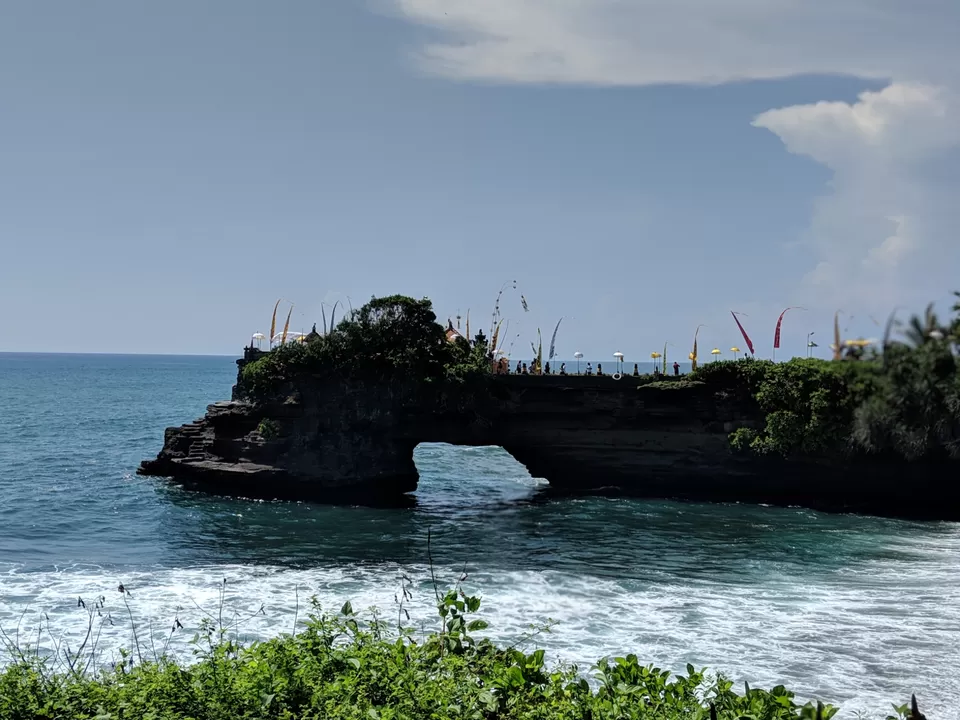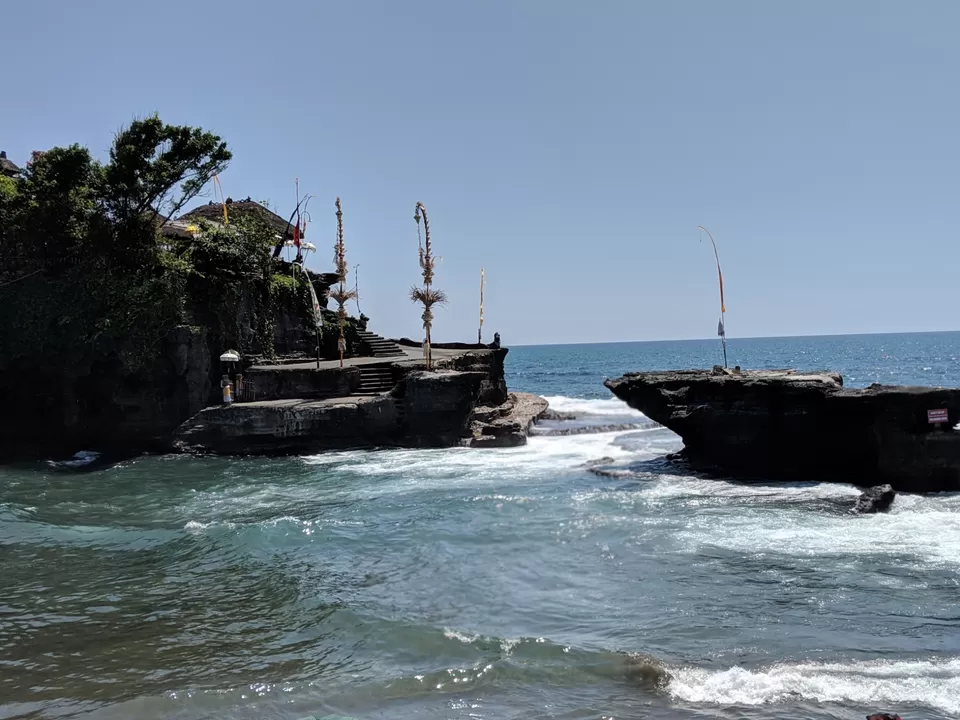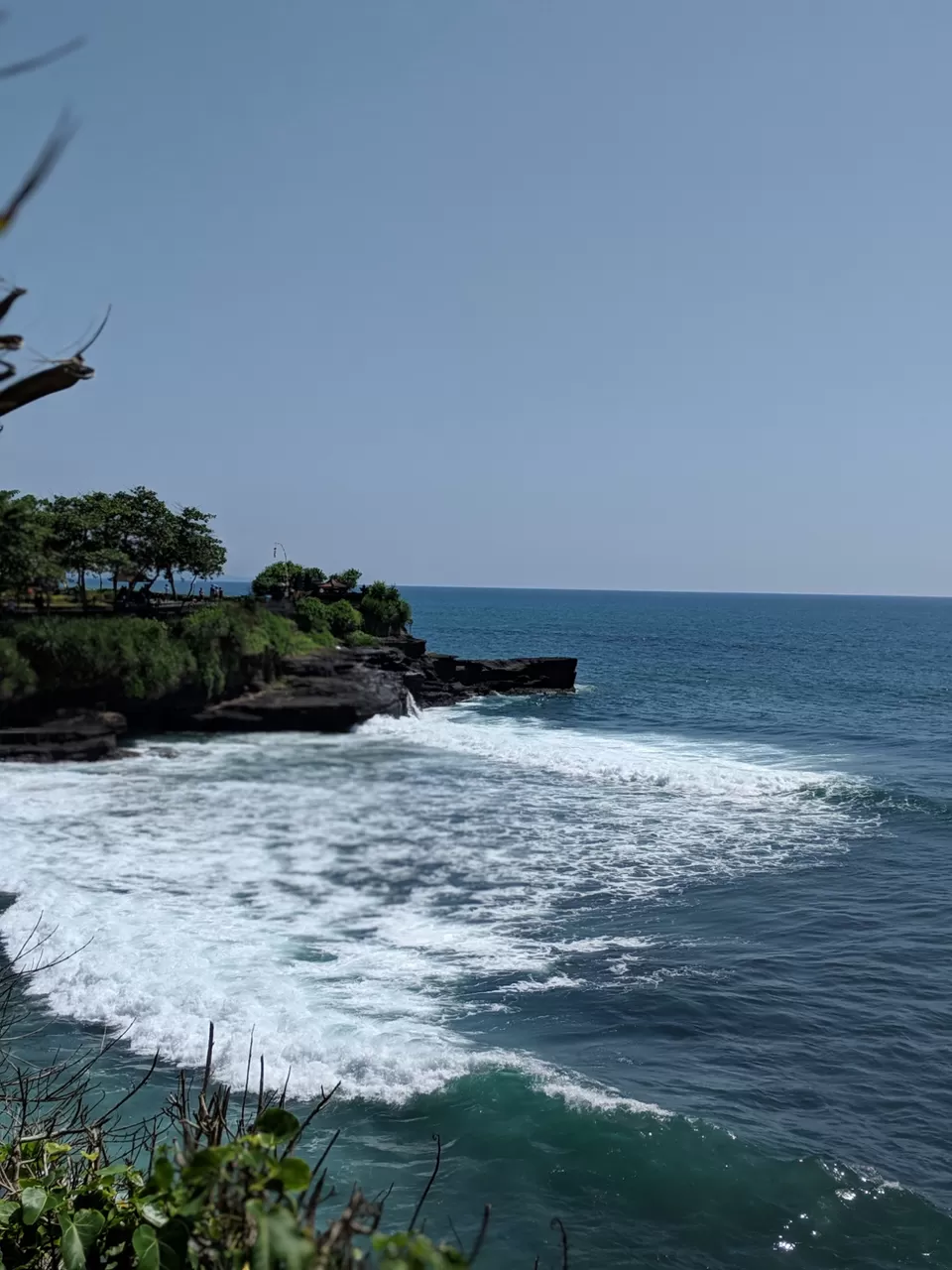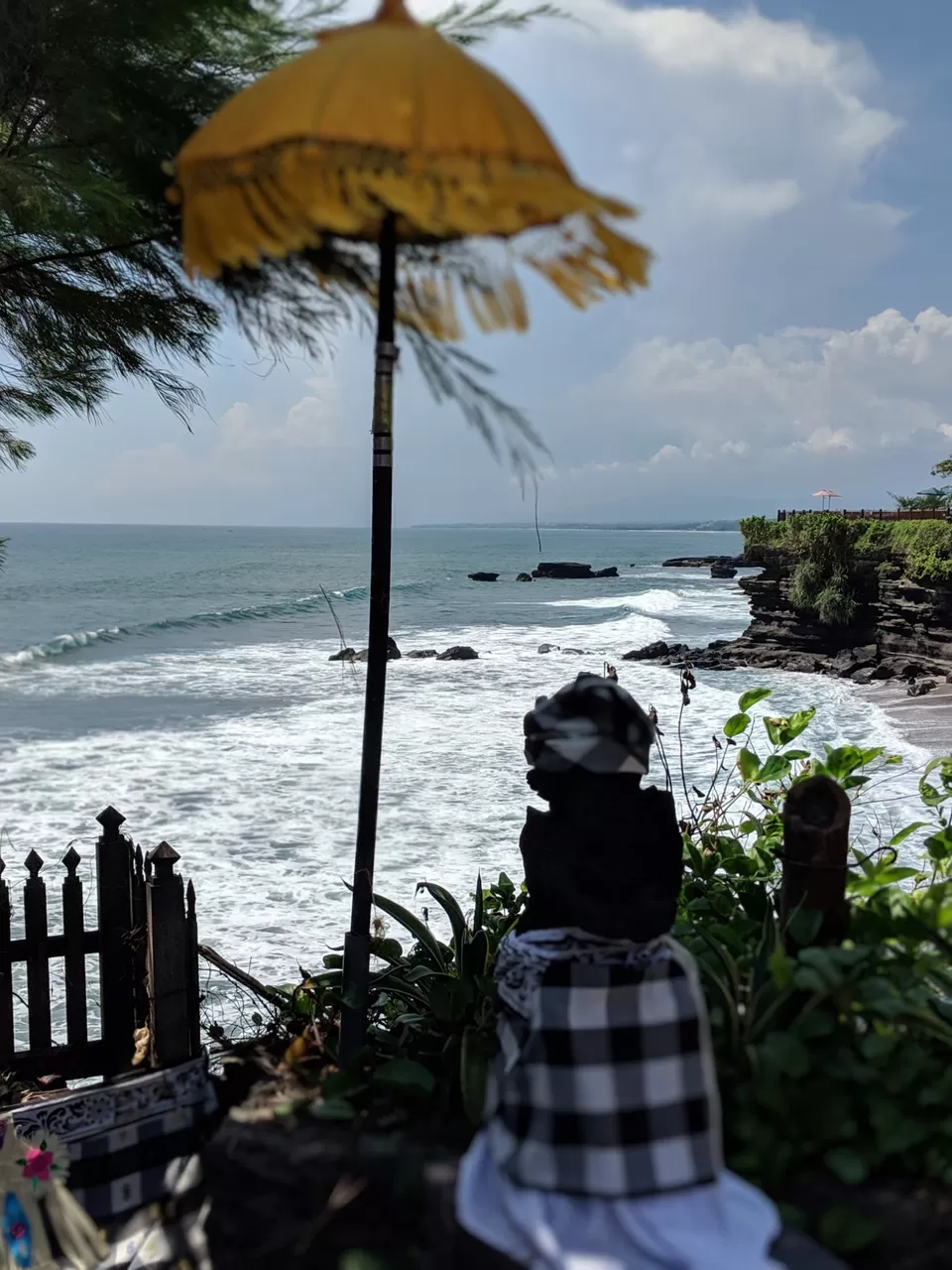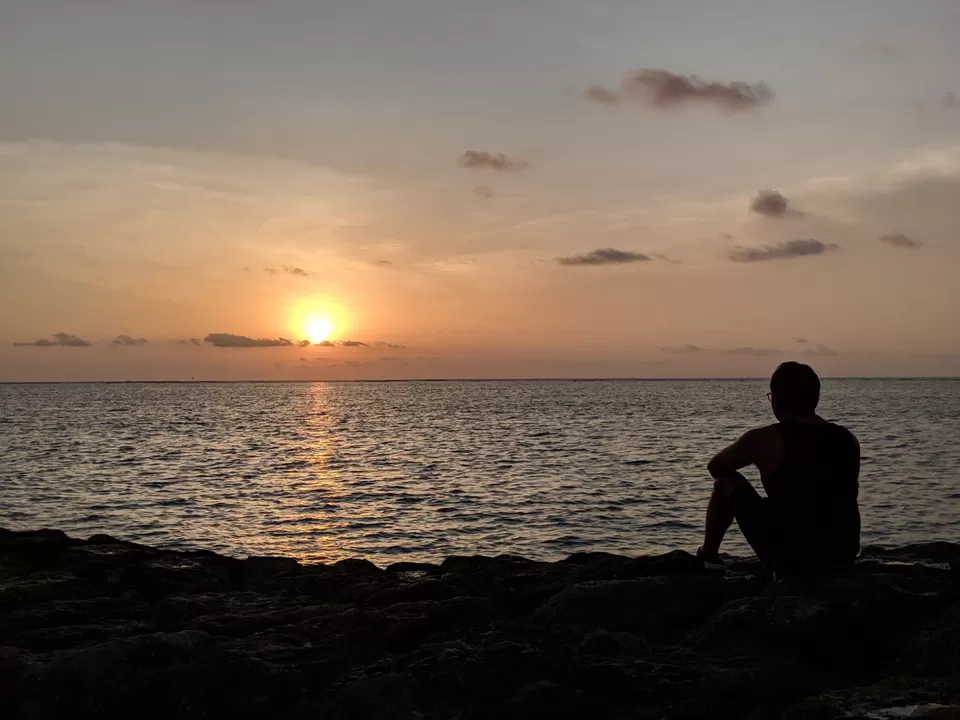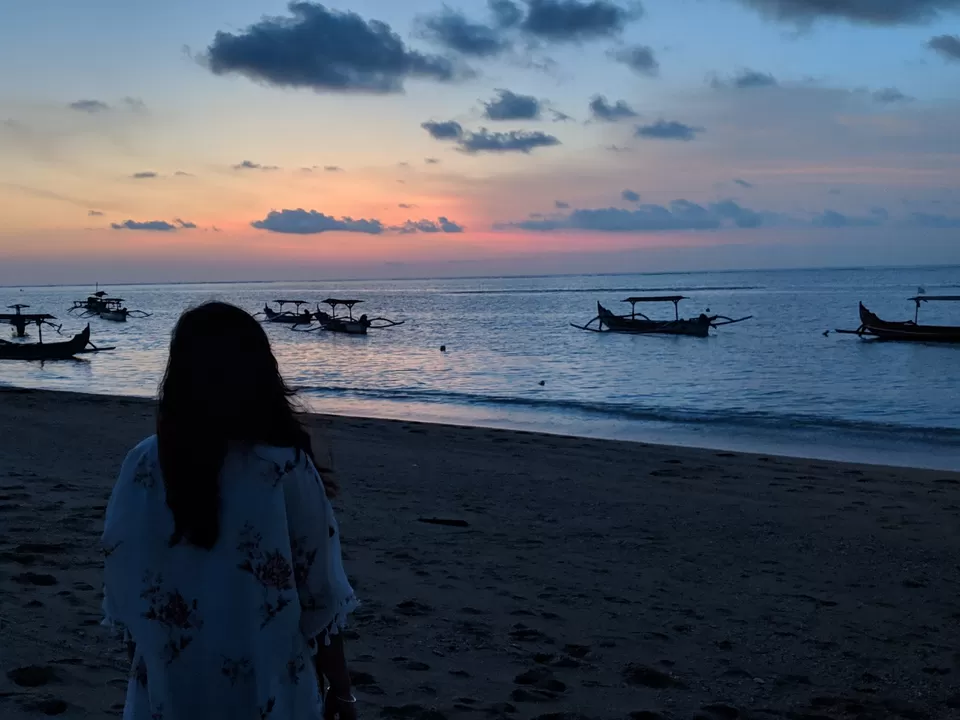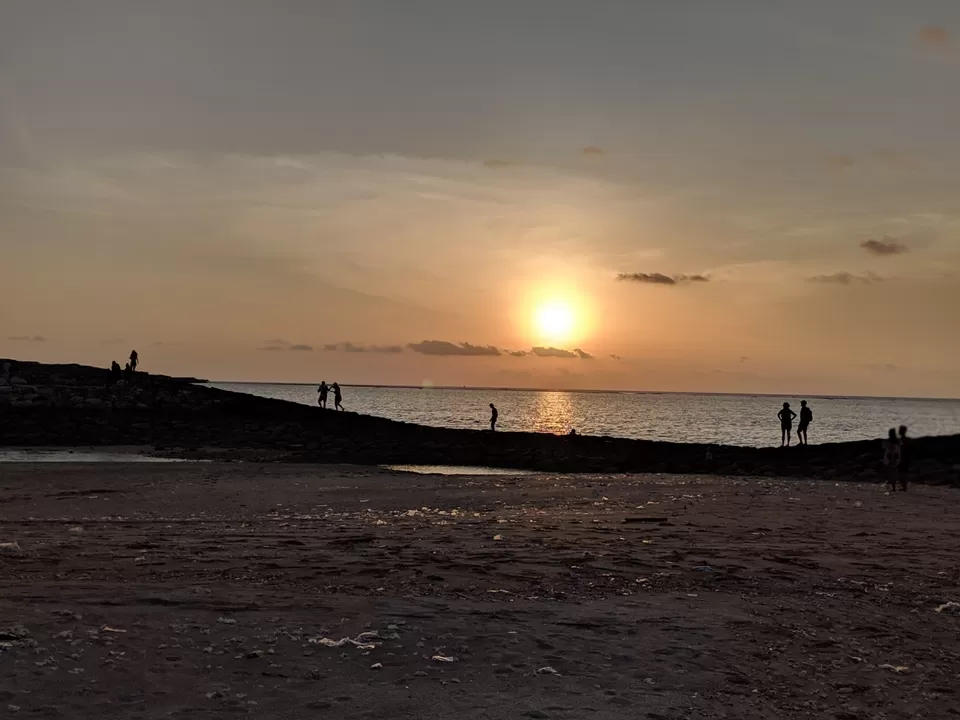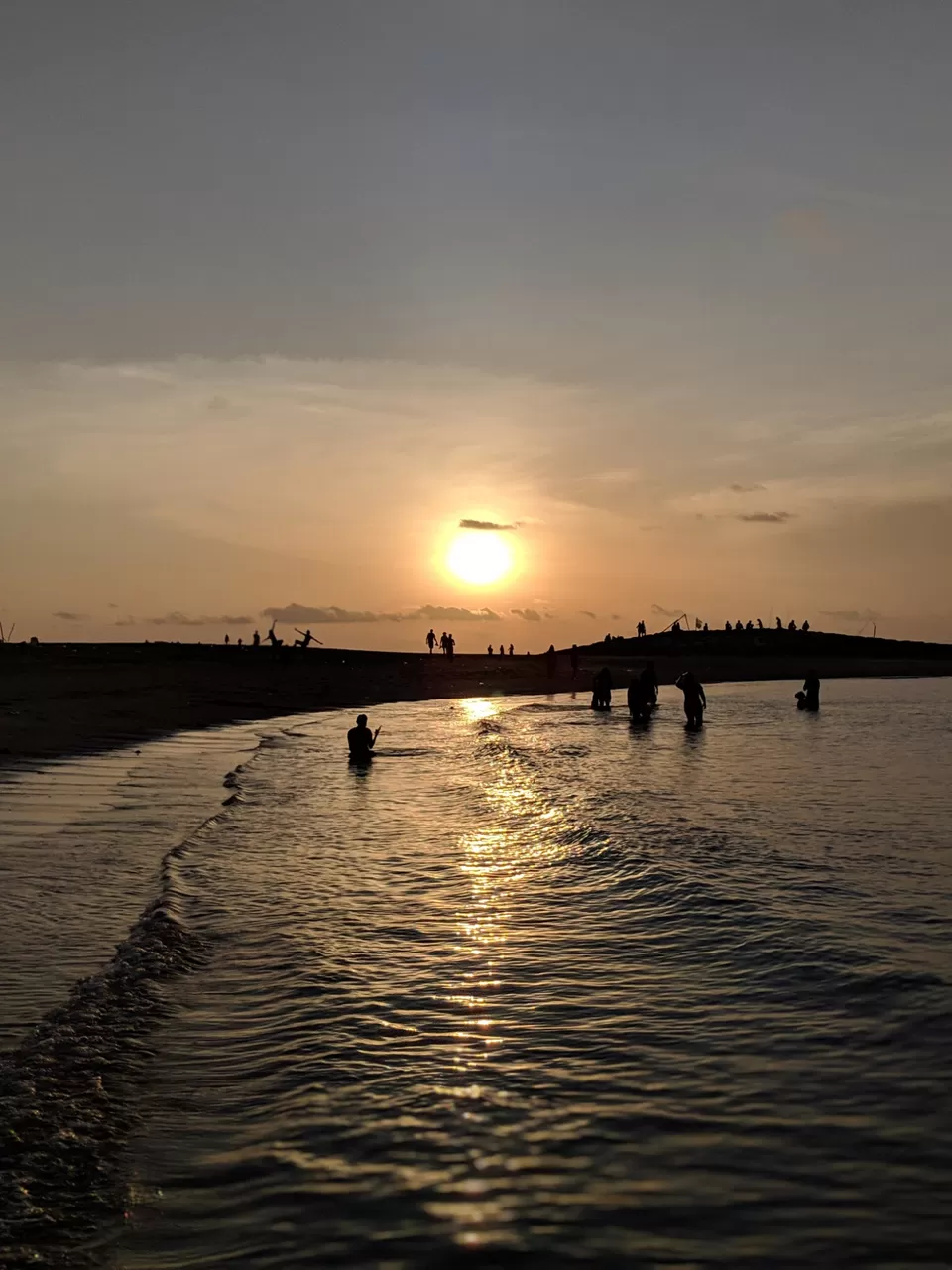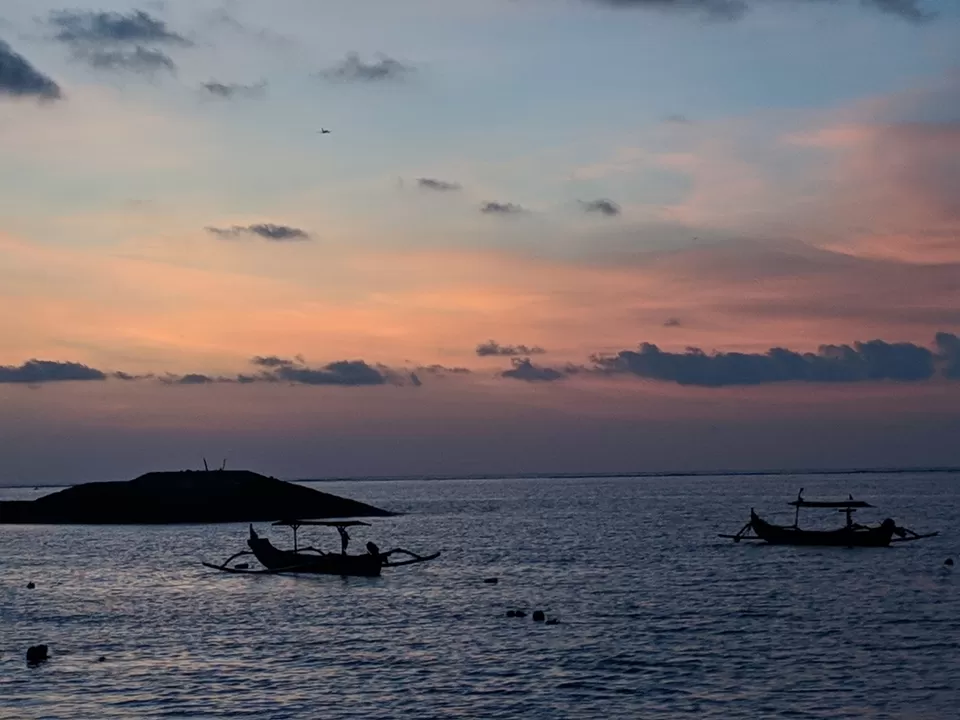 The next day we opted for a ship cruise to Lembongan Island. After a buffet breakfast at our resort, we got in a shared vehicle to the point from where the cruise began. The journey on the cruise was quite the kind I would always cherish, especially the time we spent on the deck of the ship with live music playing until we arrived at the island. We were served tea/coffee and snacks on the ship. Liquor was available on purchase as well. The view of the endless white and blue water from the deck was worth spending time for. It took around an hour and half to arrive at Lembongan Island. The ship arrived at a point where all the water activities were happening. I would suggest not to miss any of these- Parasailing (solo or couple), banana boat ride, snorkelling, scuba diving and kayaking. Just utilize the opportunity and try out all the adventures possible. Parasailing and snorkelling experiences were utterly magical. The magnificent view of the ocean from the sky while parasailing will be in my memory locker for a lifetime. And view of the under sea life that you witness during snorkelling was another unmatchable experience. Banana boat ride was real fun too. So don't you miss those out!! They provided free lockers and all the safety equipment required to perform the activities. Our package also included access to Bali Hai Resort at the island. They have boats moving from the water sports arena to Bali Hai every 5-10 minutes. After finishing our water sports by around 12 pm, we took a boat to Bali Hai Resort and spent some time at the beach. The combination of cold unpredictable waves and the crazy sun will just not let you leave the beach. If you plan to spend 30 minutes there, you will end up spending more than an hour. We were provisioned with access to free lockers at Bali Hai. So after enjoying the fun time at the beach, we utilized the locker facility to keep our stuff, took shower and did a quick change. Next we enjoyed a wholesome and exotic barbeque buffet lunch at the resort. The spring rolls and thick noodles were quite flavoursome and they had also kept a delightful range of desserts which included donuts and multi flavoured pastry cakes and muffins. Live music was playing all through the lunch time and the artists were going to every table, singing songs as requested by the people. It was fun to hear them singing hindi songs especially the retro ones like "Raat kali ek khwab me aayi". Post lunch, we took some rest lying on the beach side couches and that nap by the beach really gave the feel of a perfect vacation!! They also had spa and massage services at the resort. At around 3, we headed to the barside of Bali Hai and enjoyed a quick drink. Bintang is the beer you commonly get in Bali and it is derived from the name of an island, Bintan which is a part of Indonesia. After the drinks, we took a boat back to water sports arena from where we had to cruise back to Bali. We reached back Bali from where we were taken back to our resort in a shared bus. Oh well this cruise was quite an exciting adventure for us. For dinner, we walked to Kailash Parbat and were extremely delighted with their food and service and I became a fan of that place especially after they served the Indian Masala Tea. The restaurant owners were personally going to each and every table making sure the customers do not have any concerns. It was a tiring day and we just slumbered peacefully.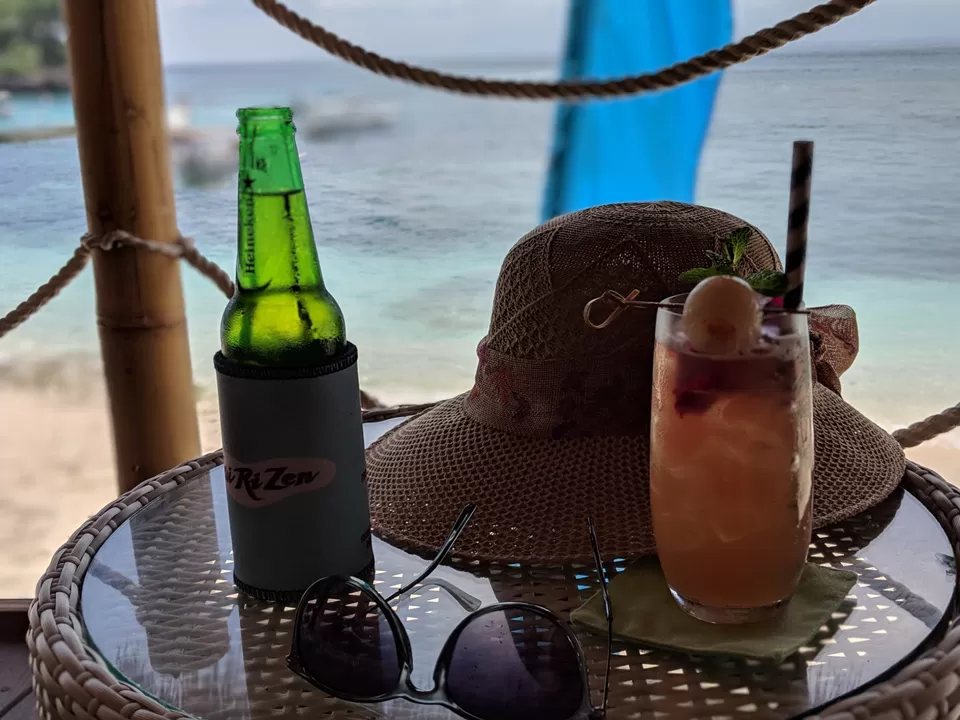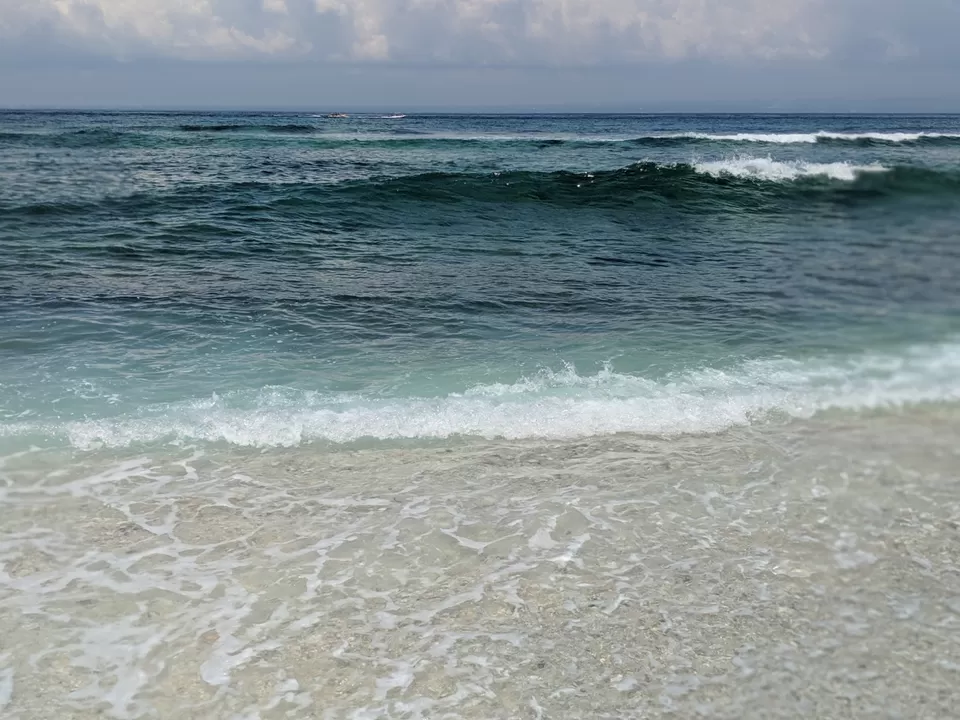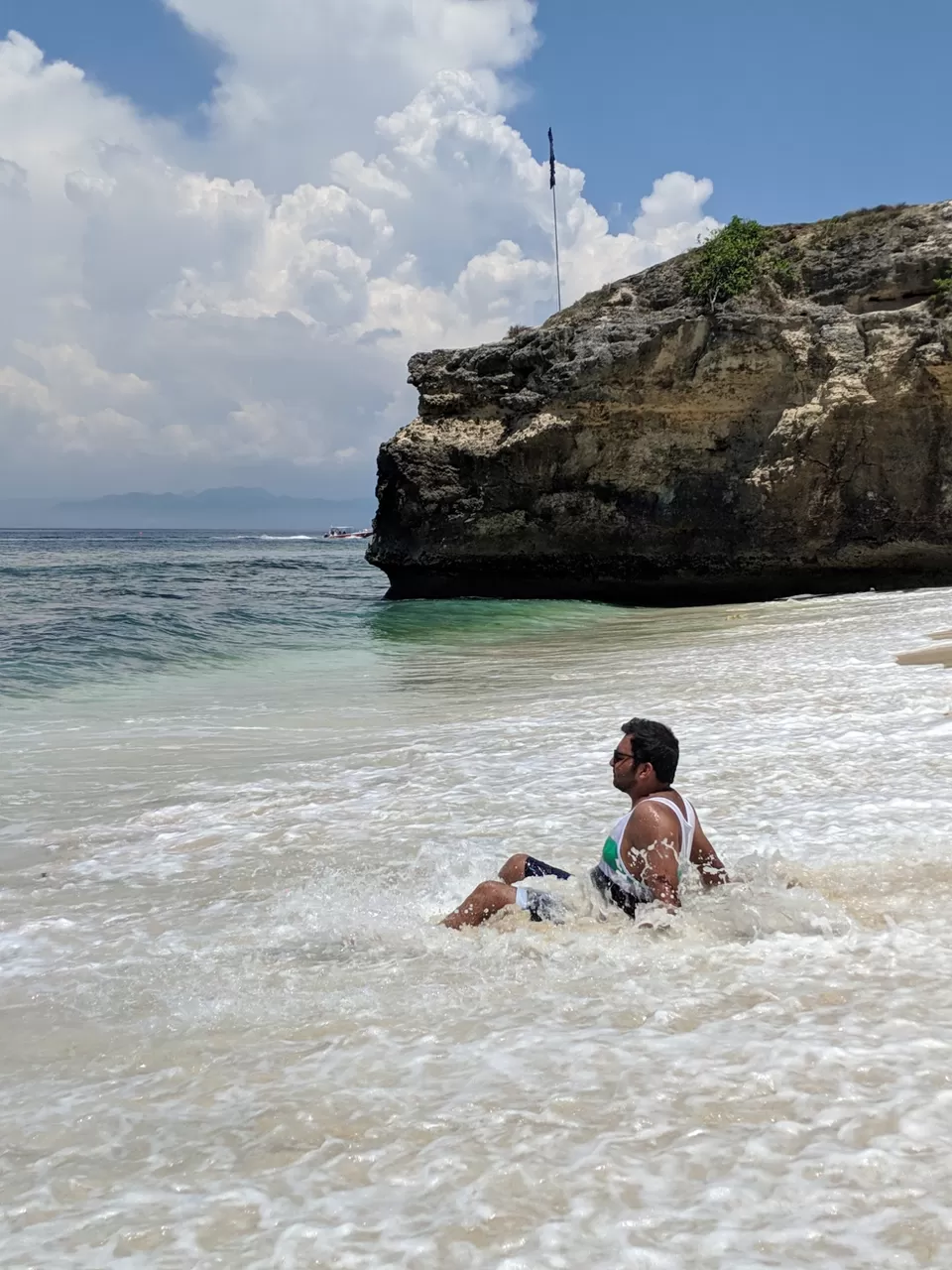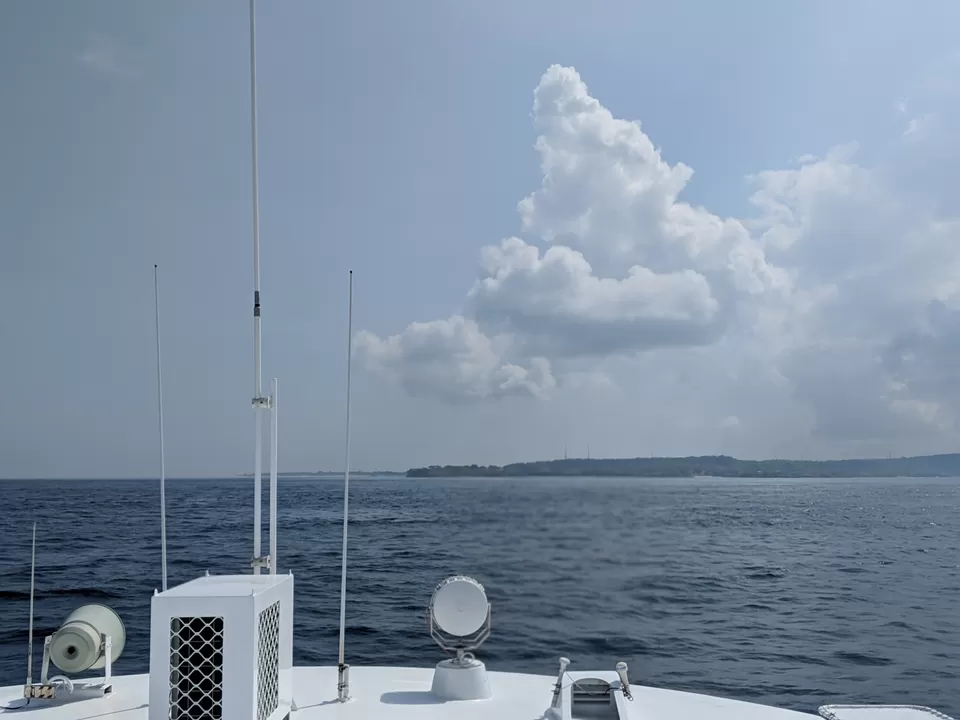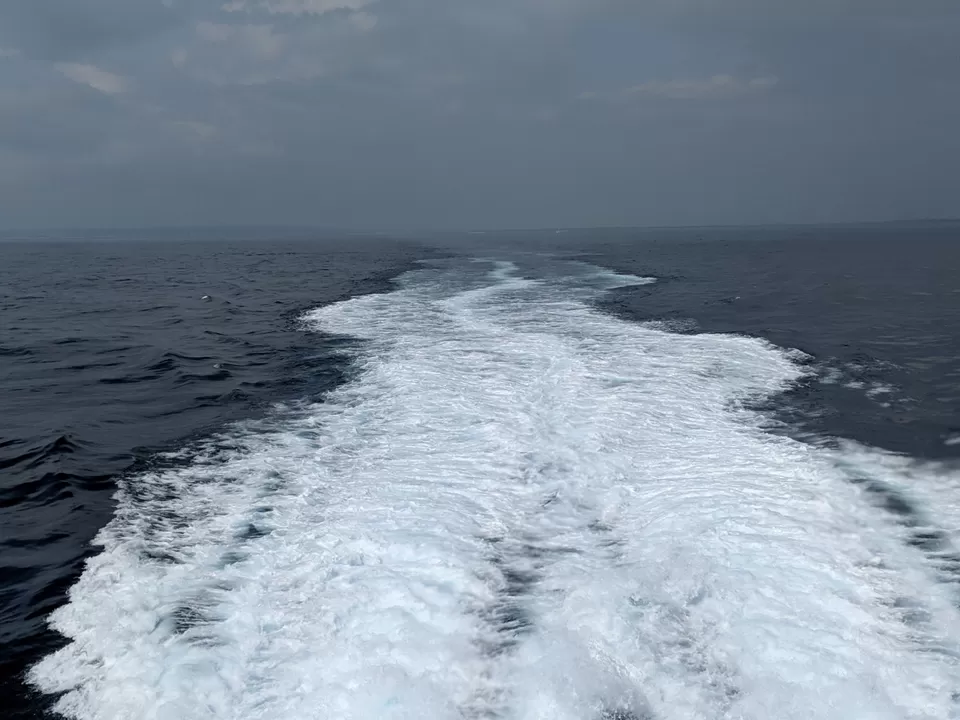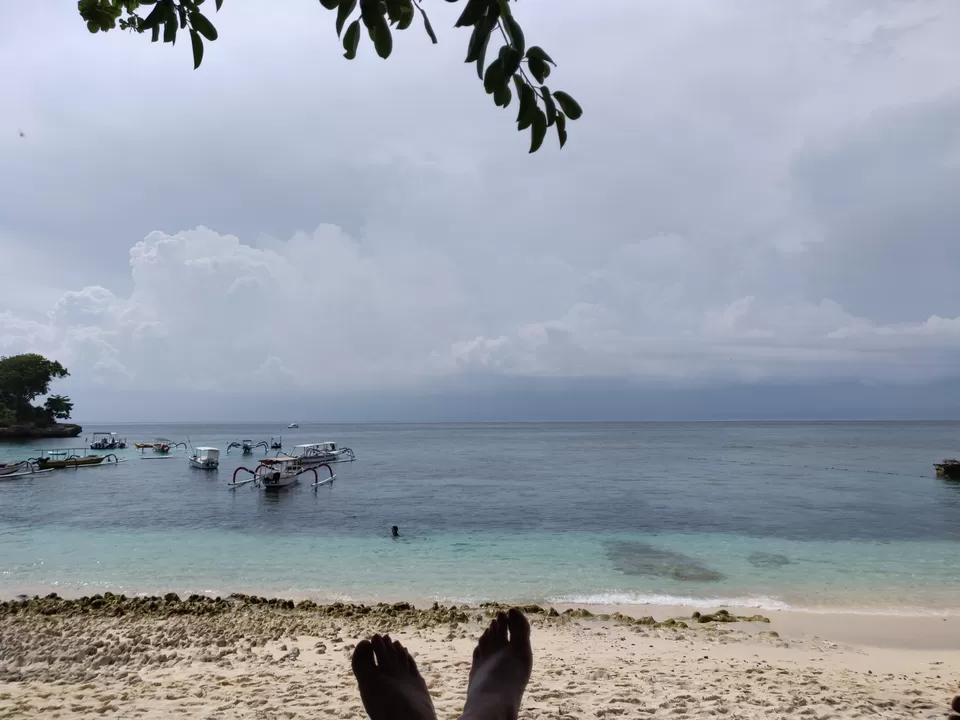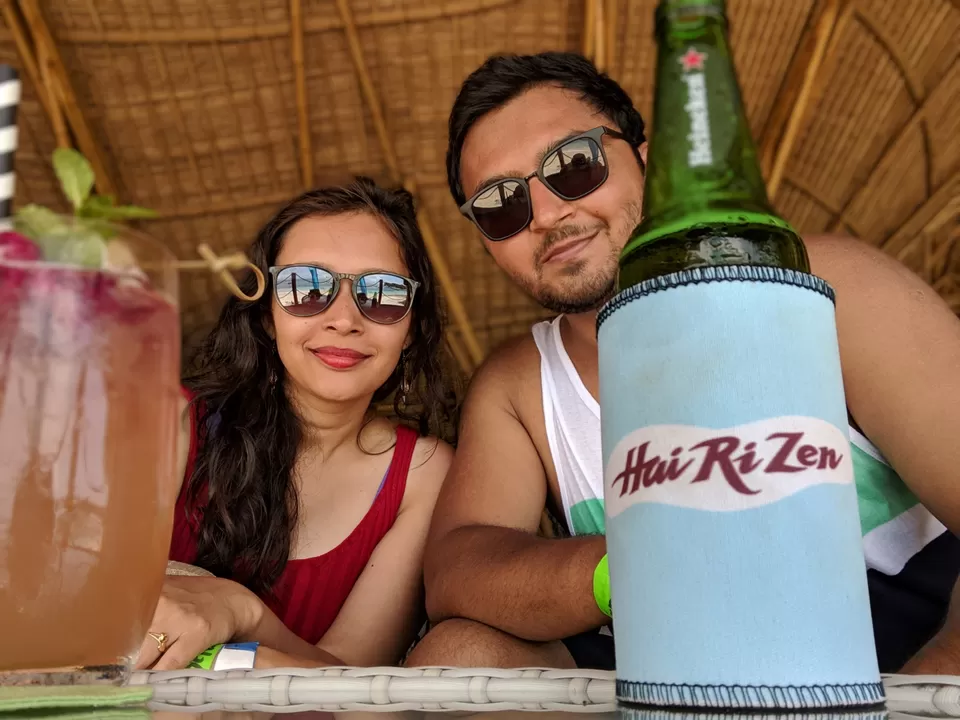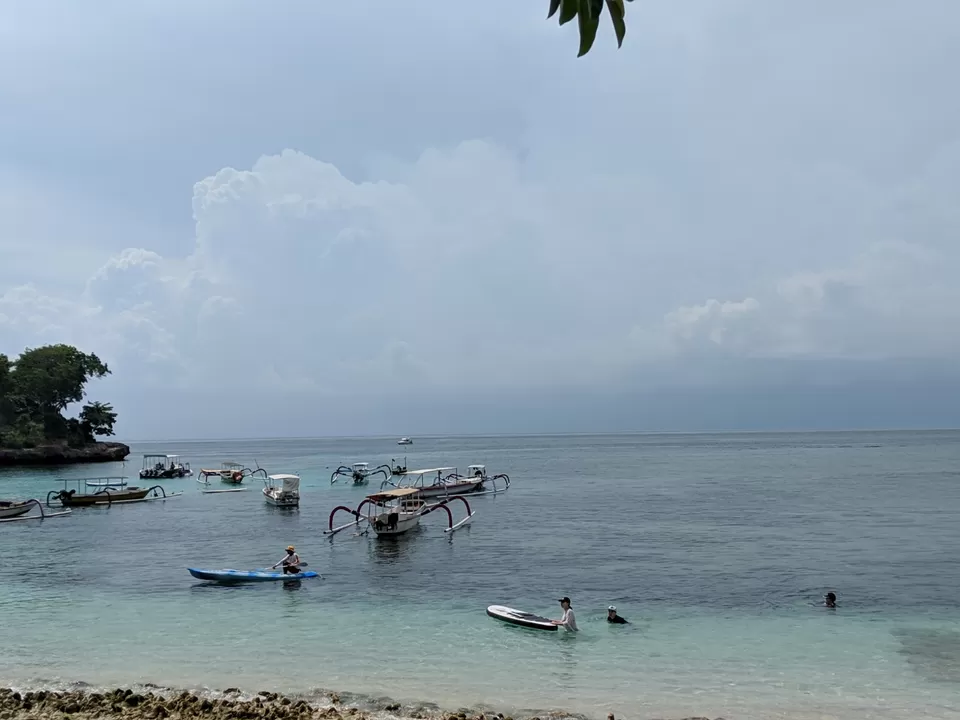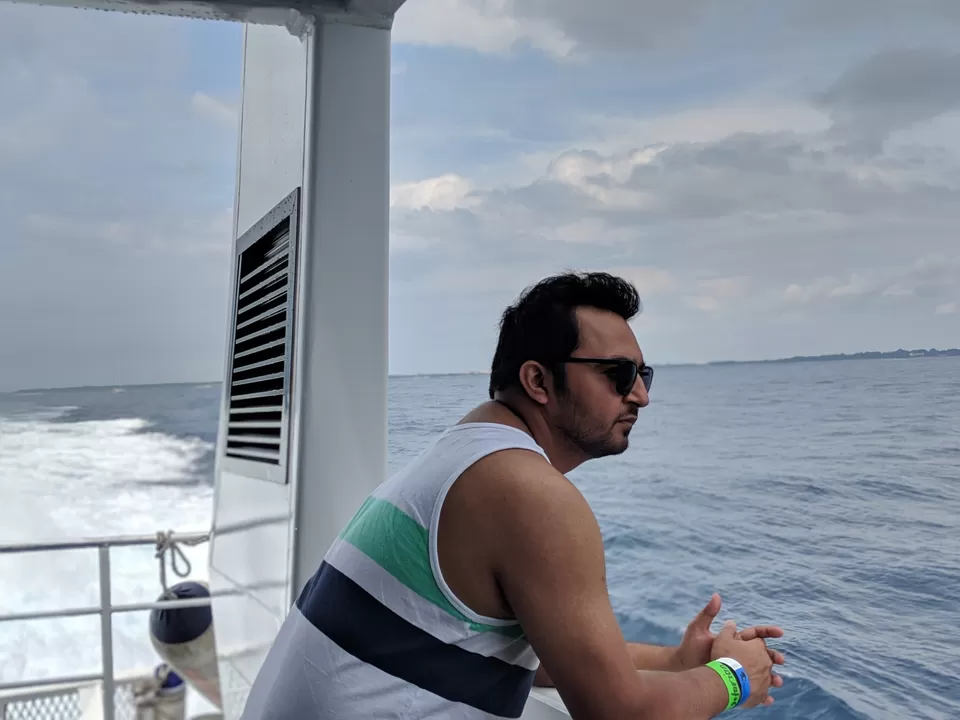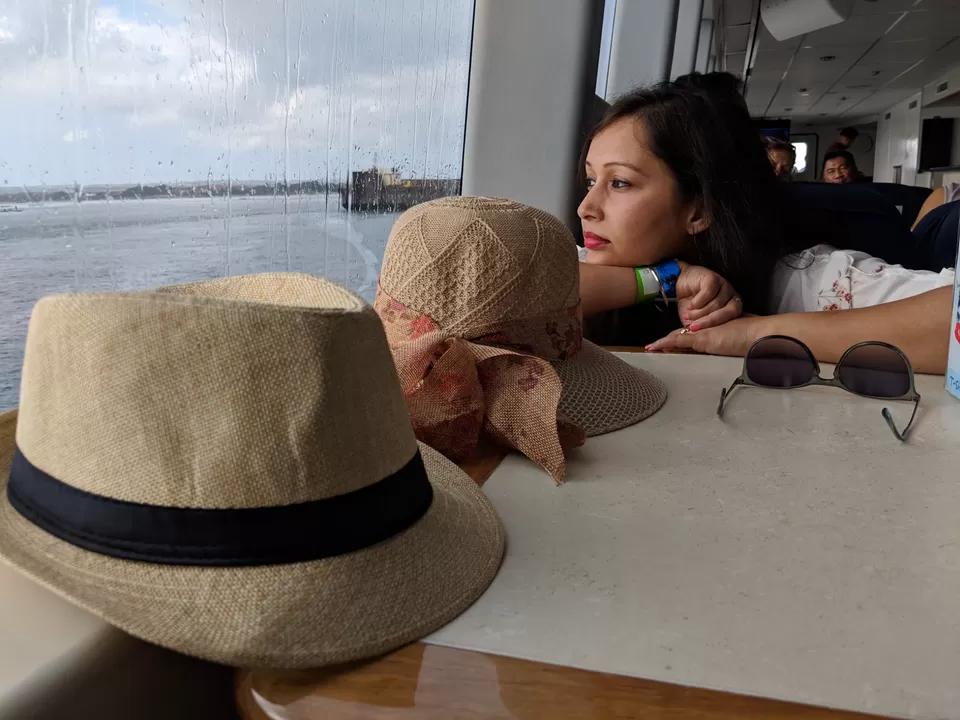 Day 3 we checked out of our resort and left for our pre-booked villa in Bali Dream Villa, Seminyak. The pick up and drop was included in our pre-booked package. On the way, we stopped at a local supermarket to shop the souvenirs and Bali's specialties like handmade soaps, mango chips, T-shirts, slippers, earrings, neck pieces and a lot more. You can buy beautiful sarongs and head bands from Bali at very nominal prices. Krisna in Badung Regency would be my recommendation for souvenir shopping. We arrived at Bali Dream Villa, super excited to see how our villa looks......and it looked like a dream come true doing total justice to its name - Bali Dream Villa !!! As soon as we opened the door, we saw a clean and beautiful swimming pool across which 2 wooden cots were laid. Just as we moved forward, we saw an amazing lobby and adjoining it was the kitchen. The bedroom was quite spacious and the bathroom was even more spacious. I just loved the entire thing and couldn't believe that we owned this place for 24 hours. Without wasting any time, we put on our swimwear and jumped into the pool. The water appeared fresh and nice and to add to the freshness, we called room service to order the Blue Lagoon and Long Island cocktails. I had already started to lose my senses with the initial sips of the drink as the environment had become so chilling, calm and soothing. We really needed this relaxation time since we came to Bali after a 3 day tour of Singapore (details of the trip in my next upcoming post) and so we were quite tired after a hectic 5 day excursion. I could spend entire day this way but no wait, I have to go and watch another peculiar sunset in Bali before I leave. We had a light lunch of lemon rice inside our villa and got ready to leave for Potato Head Beach Club. We hired a local taxi and reached there. At Potato Head, they ask for a fixed charge per head to get inside which you can utilize on your 1st food and drinks bill inside but they do not guarantee a couch or table so make sure to book one before you go there. Potato Head comprised of a mesmerising sunset, amazing food and cocktails, a stunningly illuminated infinity pool and a never ending dreamy stroll at the Seminyak beach. I was struck with awe after seeing the unpredictable changing colours of the sky during and after the sunset. I thanked god for coming here, I realized what I was going to miss if I had not planned on visiting this place. We took a local taxi back to our villa, utilized the complementary massage provided by the villa and this is how our day 3 came to an end.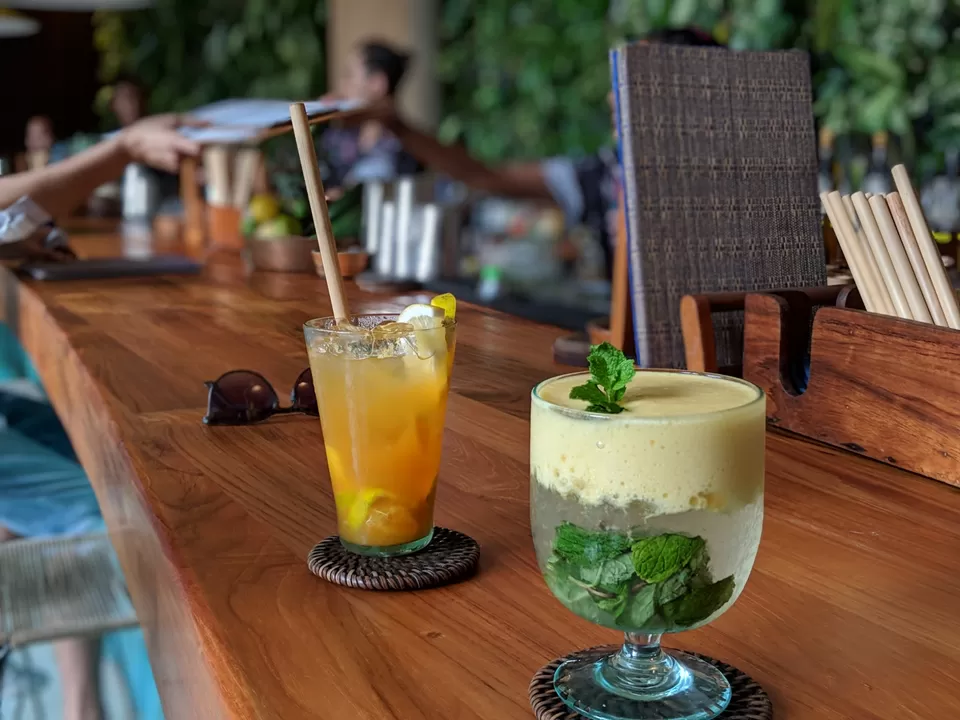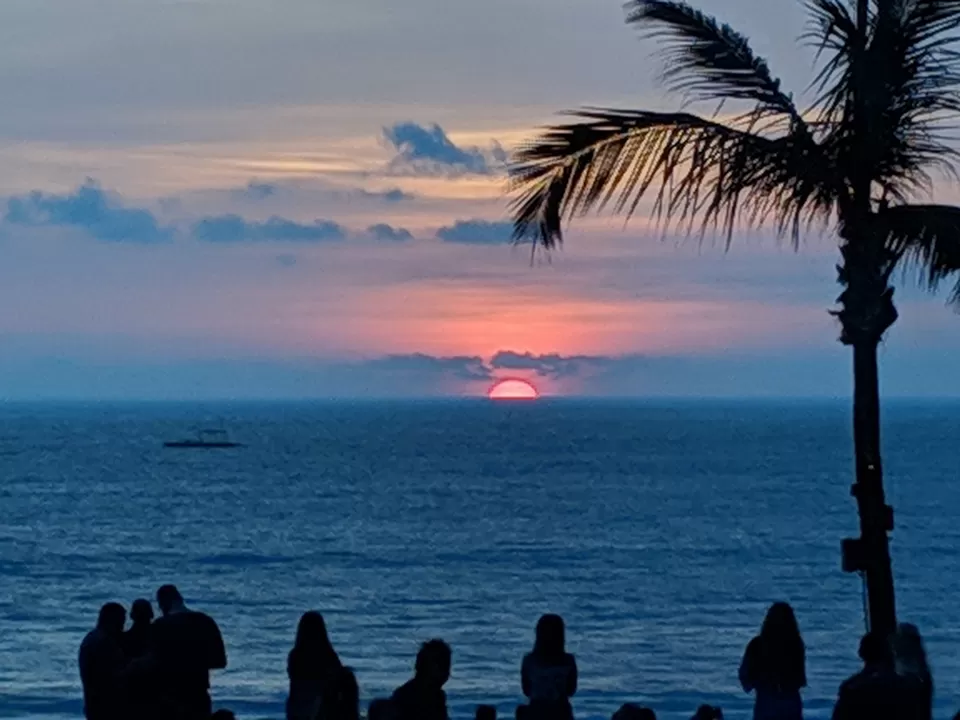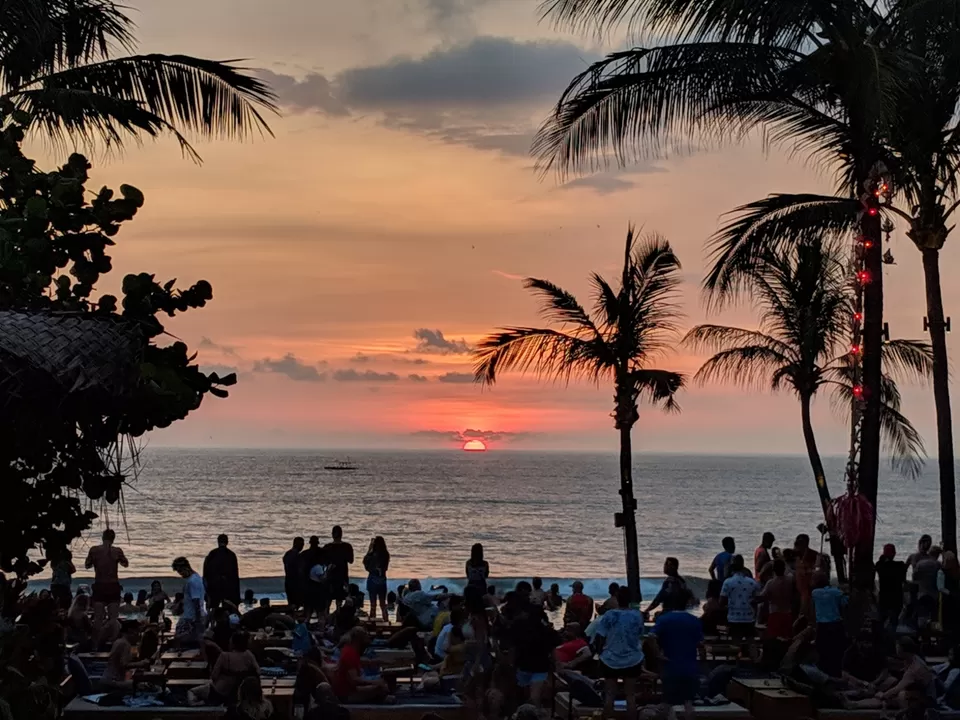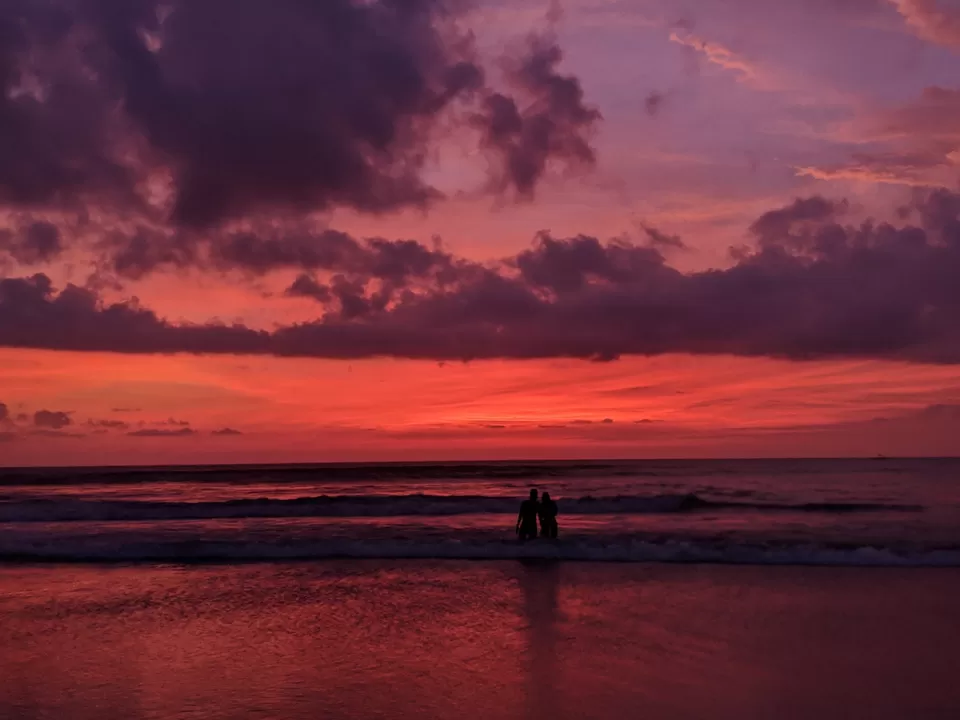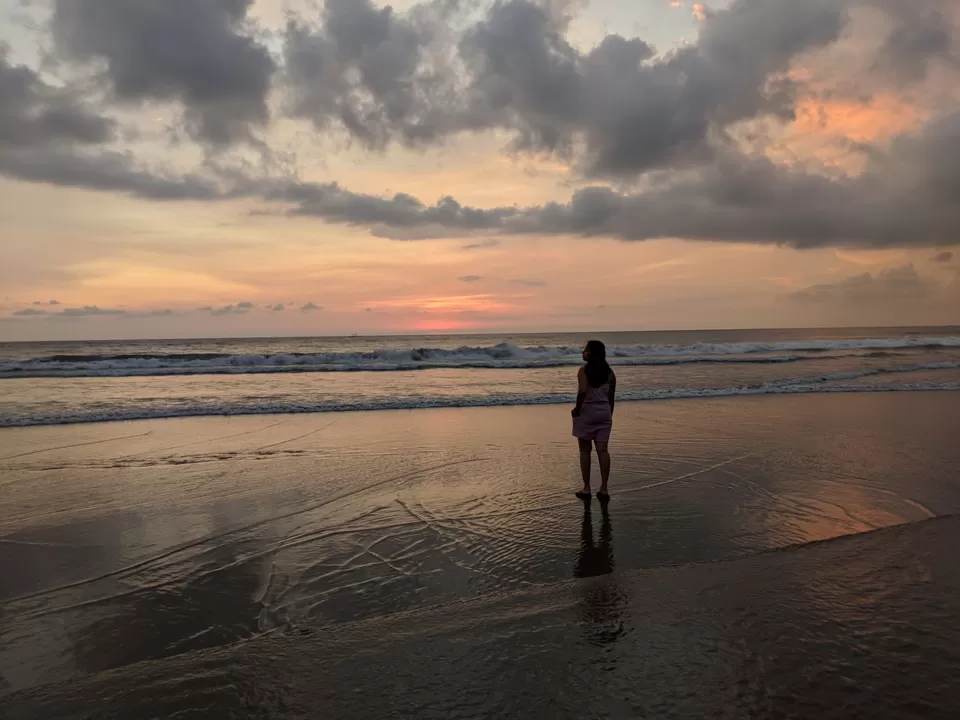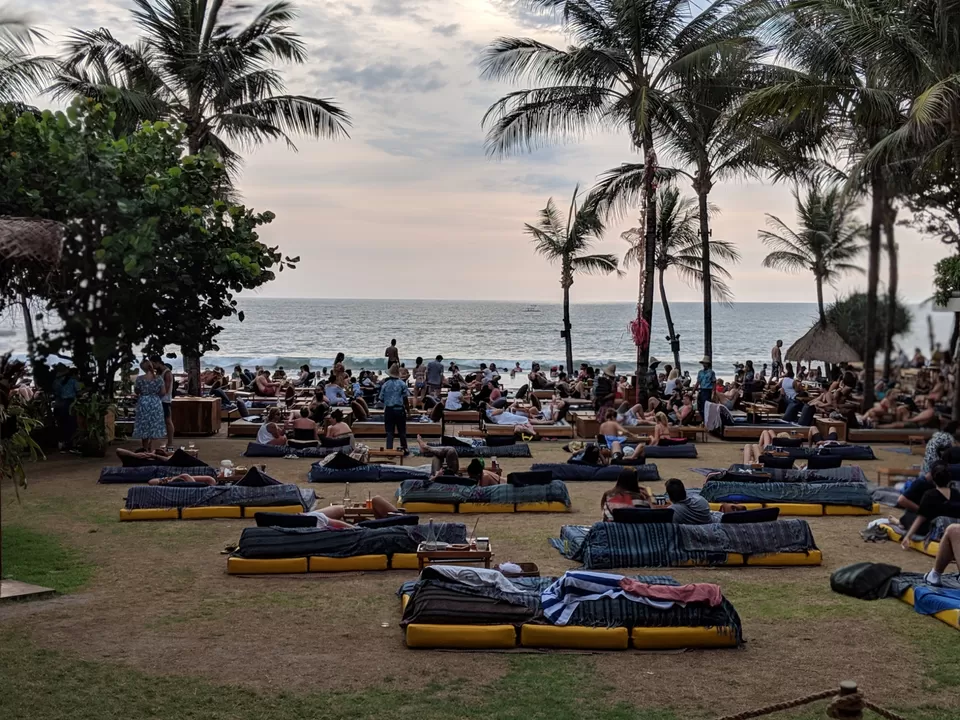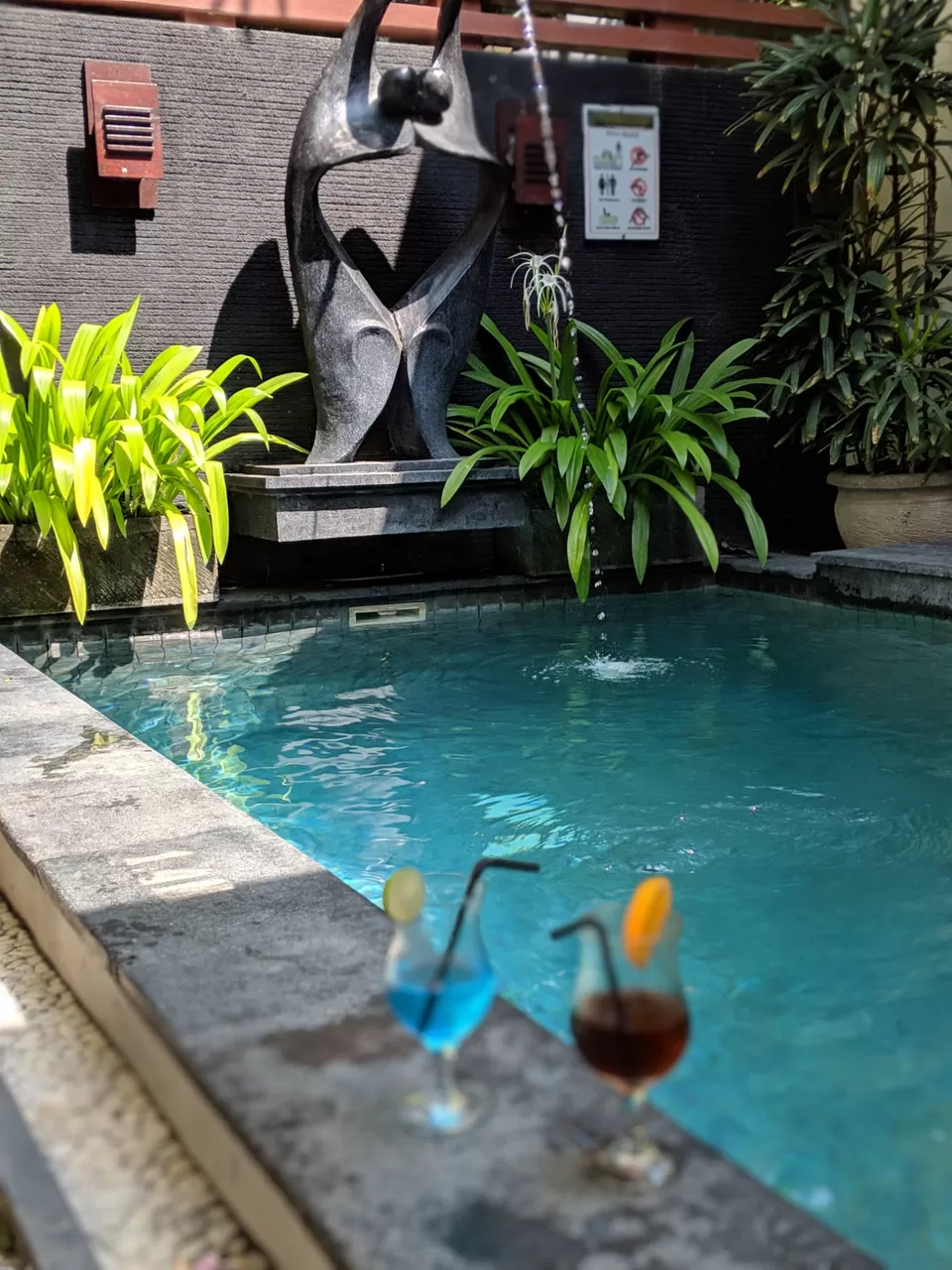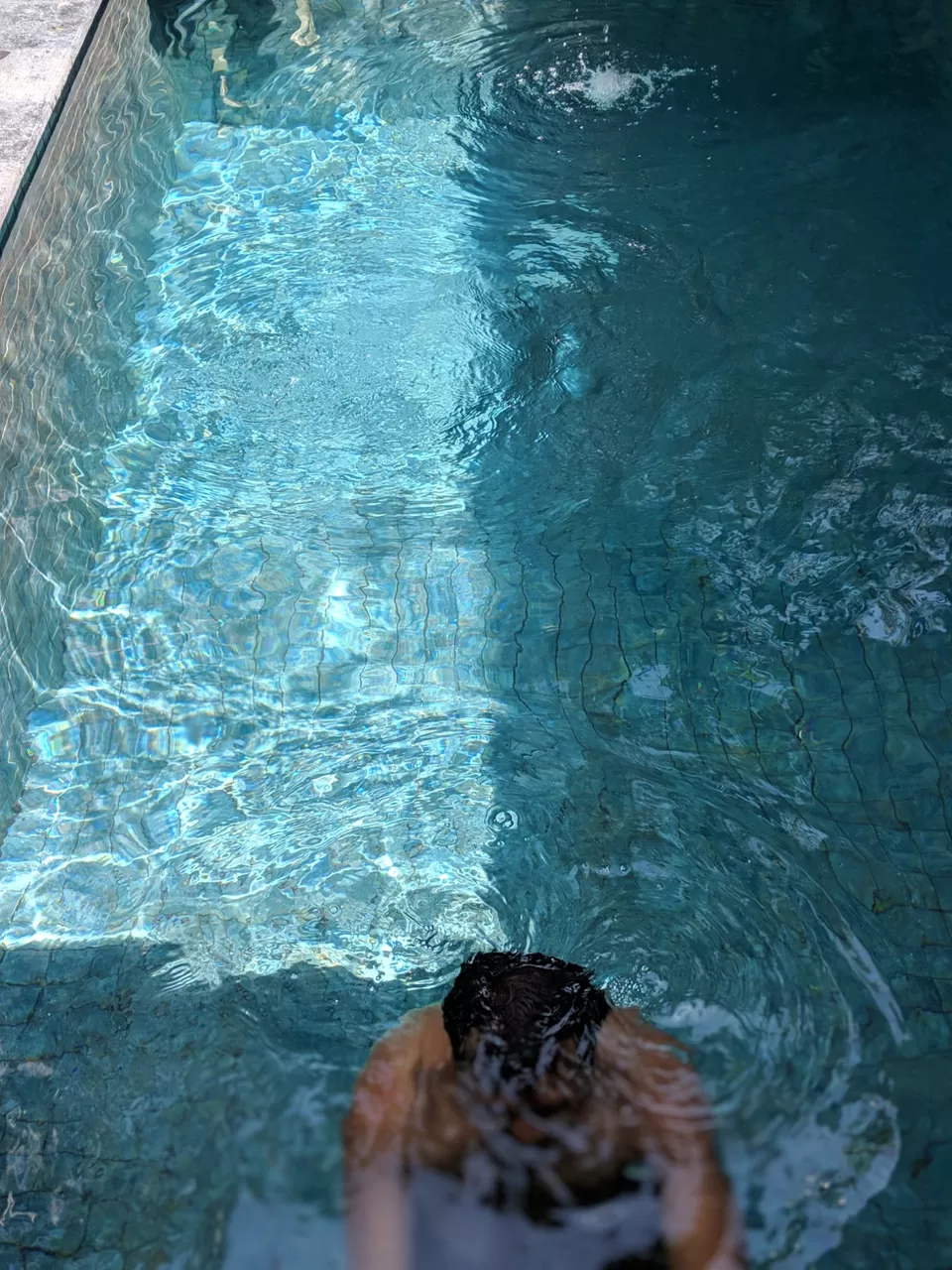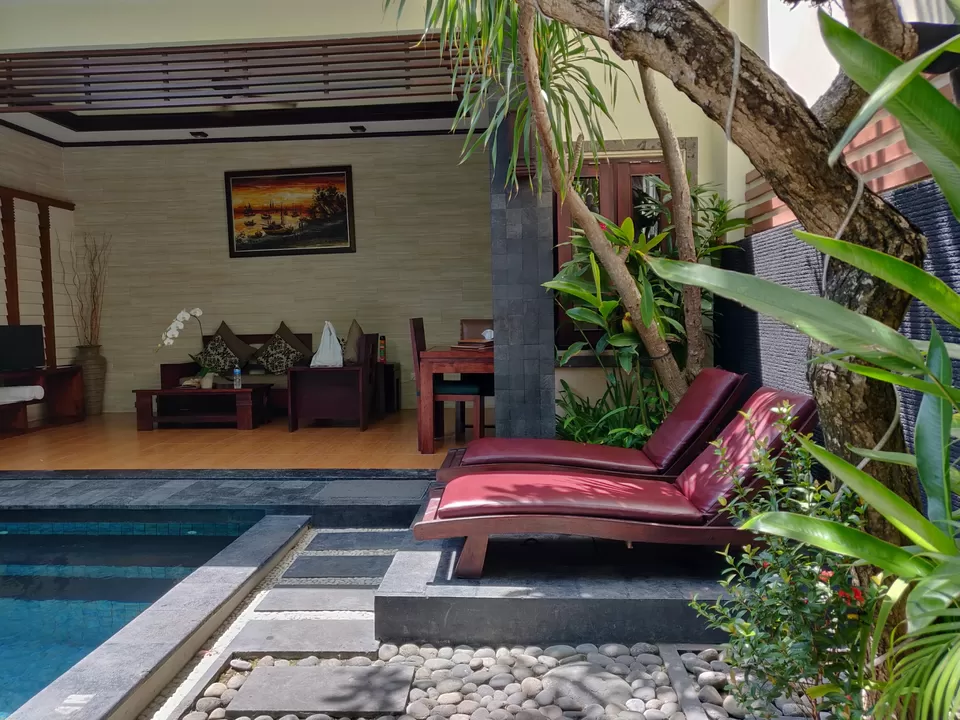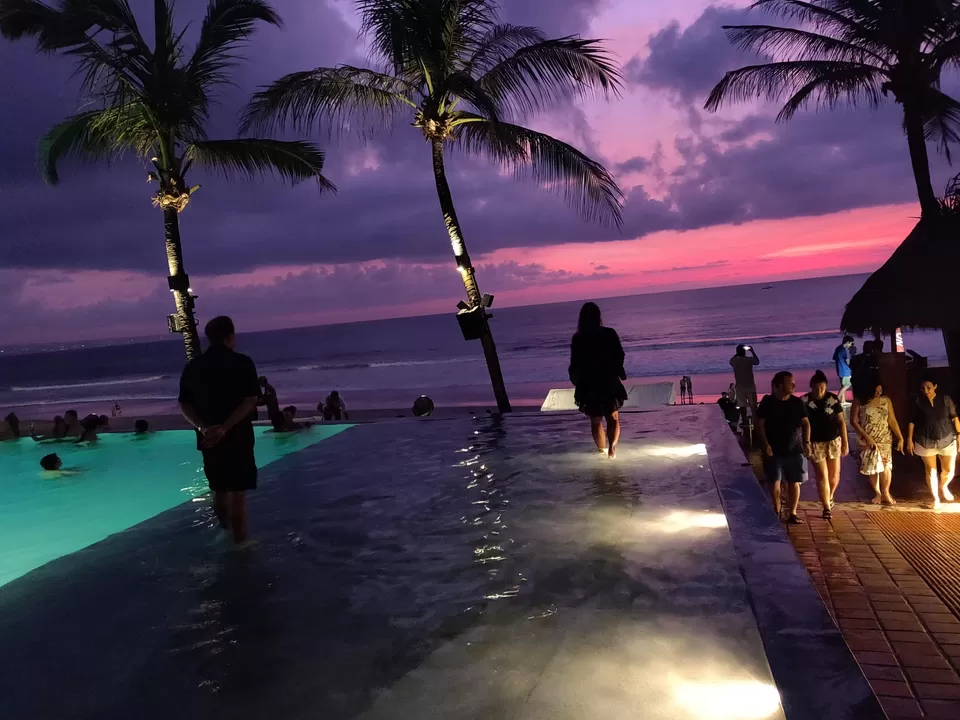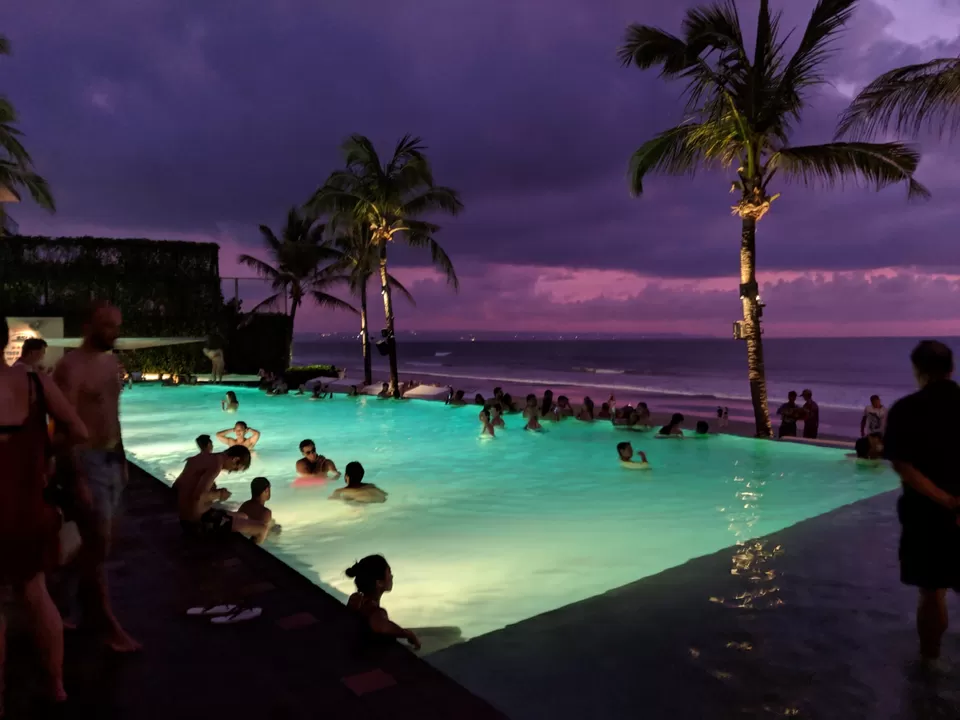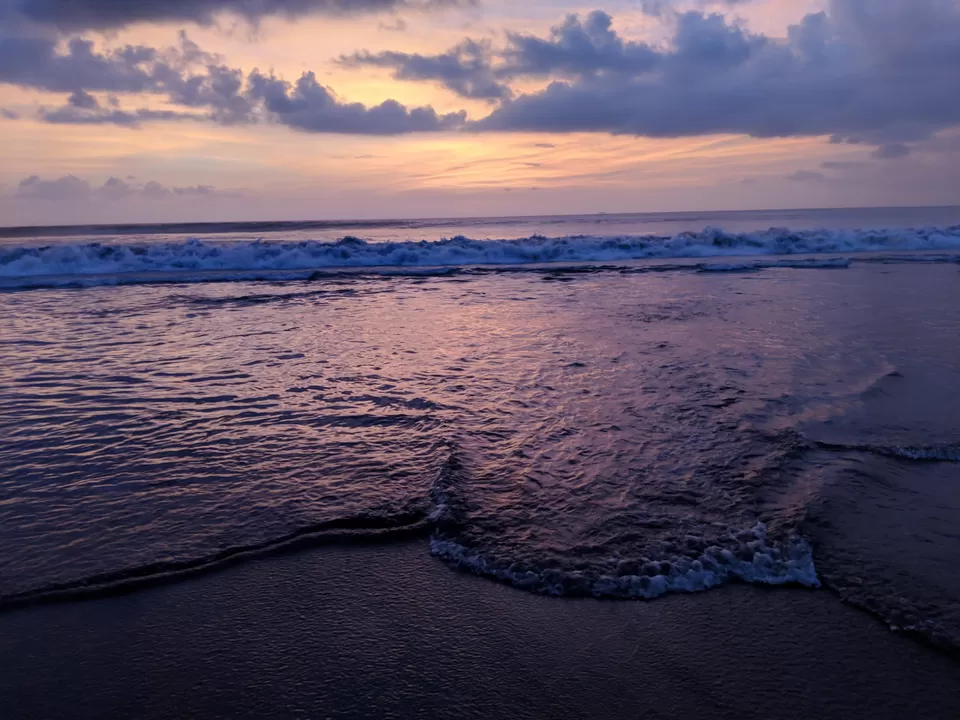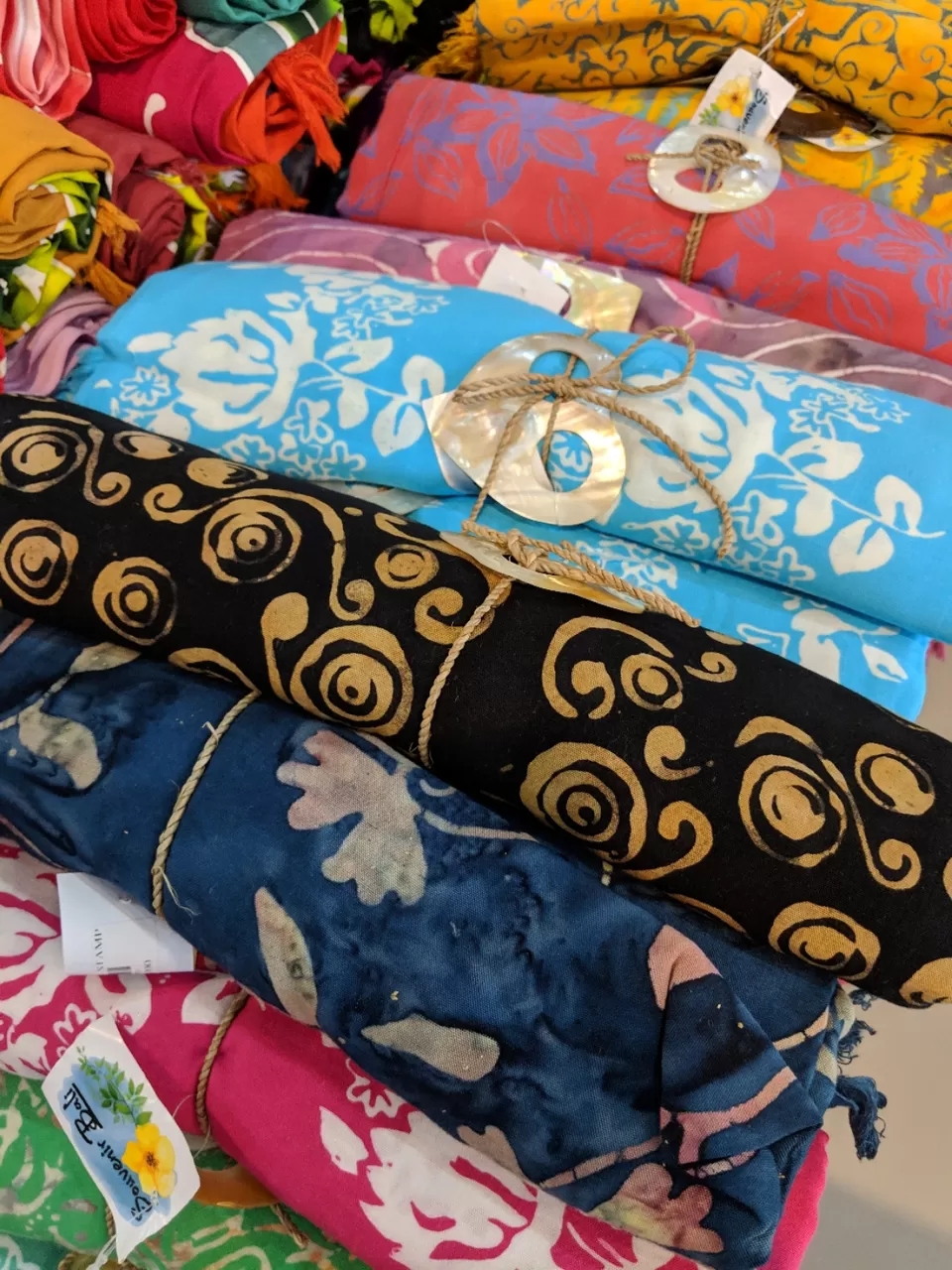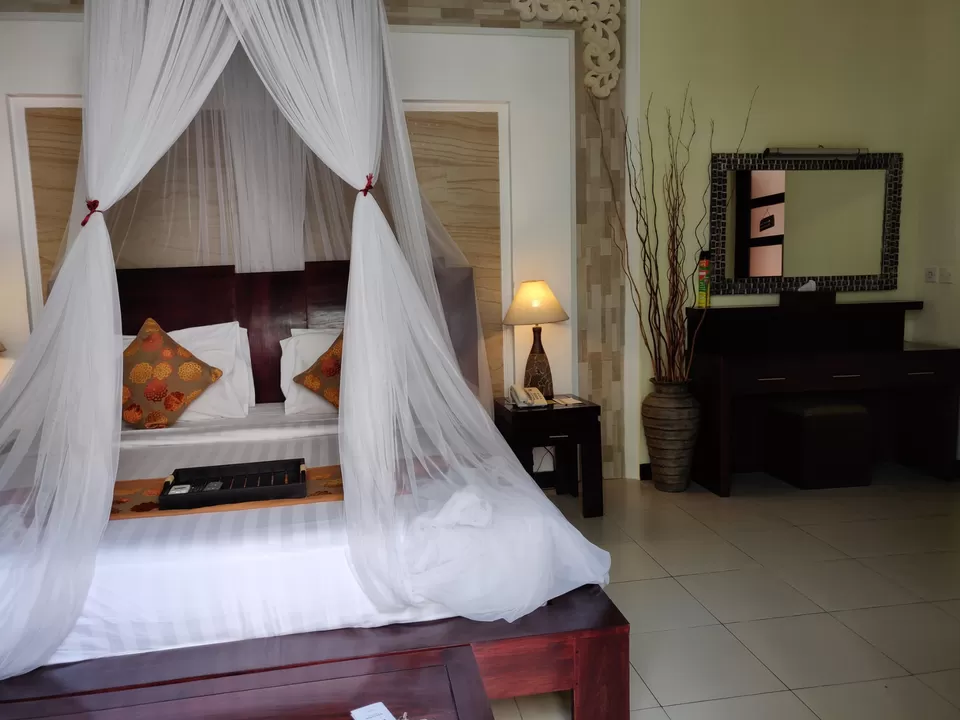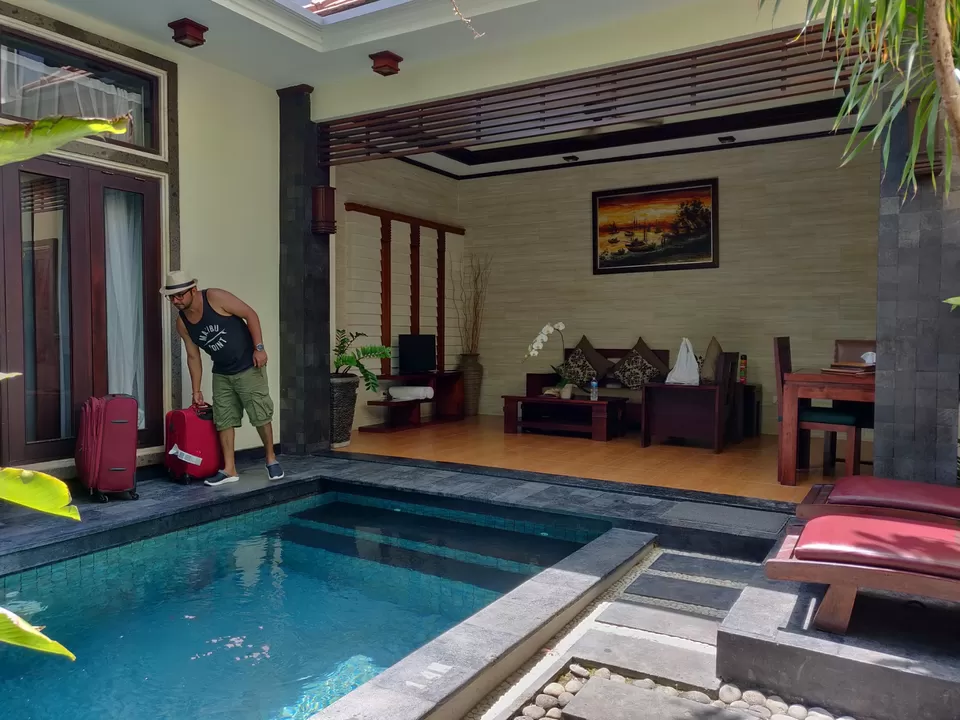 Day 4, after enjoying a scrumptious buffet breakfast at our villa, we checked out and headed our way to the Denpasar airport in a pre-hired taxi included in our package.
To summarize,I would definitely recommend a day or two in Ubud (which we missed due to lack of time) because Ubud is a perfect gift of nature to nature lovers. Do not miss the Campuhan ridge walk. Go for a morning trek to the only active volcano of Bali, Mount Batur and watch the incredible sunrise, it would definitely make your day happier ahead. Do take the Lembongan cruise as its worth spending a day for. Go to Rock Bar, Jimbaran and Potato Head, Seminyak for charismatic sunset, beautiful beach walk and out of the world cocktails. Best beaches are Jimbaran , Kuta, Legian for party lovers, Padang Padang for hard surfers and Tanjung Benoa. Nusa dua is good for honeymooners and luxury stays. Watch the local Barong performance to take a dip into the Balinese culture. Visit the local art markets and shop the souvenirs as shopping is cheap in Bali. 1 day in private pool villa at Seminyak should definitely be accommodated in your vacation. These are my personal favourites, you still have a lot to check out in Bali.
Whenever you can afford few days off from work, just head to Bali without second thoughts because after all, Bali is never a bad idea!!