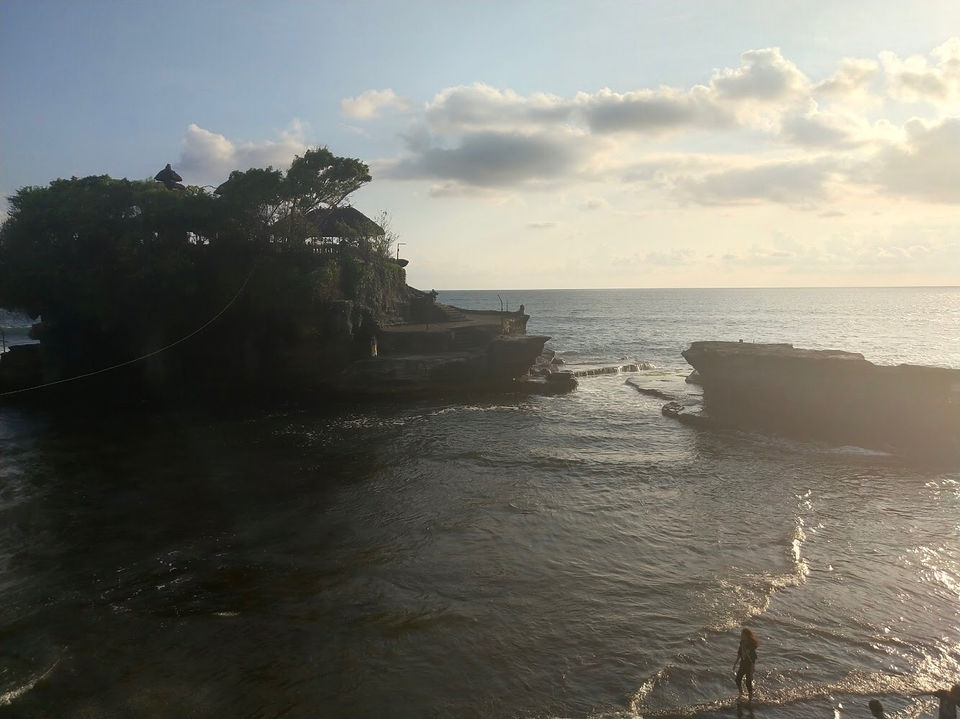 We chose Bali for our first trip together as a couple, and it was memorable. We have booked the trip through a travel app and to say honestly we are very happy that we had chosen the right travels. We have been provided with a separate car, driver and the tour guide for the whole 4 days trip. We have started from Hyderabad to the Indonesia Island Bali with a layover in Kuala Lumpur Airport. It took 12 hours to reach the destination. While we are almost entering into Bali airspace you can see black volcanic mountains that are hiding behind the scoops of clouds. And also you can see the Garuda statue while landing which is situated at the center of the Island.
The Ngurah Rai International Airport terminals themselves resemble the cultural architecture of Bali. Once landed, we took a local sim in the airport itself and we were greeted by our tour guide Samarthan in his white shirt and white Kamen(which is similar to Indian Dhoti) holding the placard with our names on it and our driver Bhaghose with a flower print shirt.
We reached to the one part of the city through the thin lines of road and two-wheelers swarming the small city of Denpasar. We checked into our hotel and took rest the whole evening by enjoying the Balinese cuisine for dinner.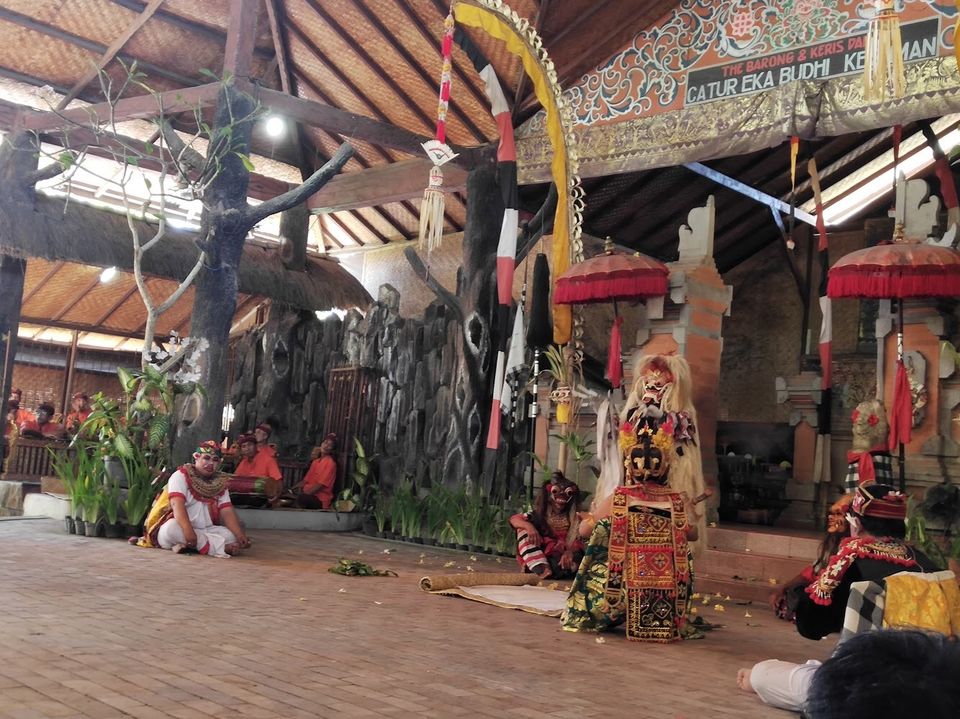 Next day we got ready by 8 AM and started our trip by visiting the Barong dance, with a lot number of audience from west , and to be truthful not understanding a single thing in the dance even each play was described on the pamphlet ,the play is about the Mahabharata character Sahadeva , Lord Shiva and Demon which we do not find the story in our version of Mahabharata . The entire show lasted for around 30 to 40 mins in an open amphitheater. Once done, we made our way to YANA ART gallery, with mind-blowing wooden work, I was ecstatic to watch the beauty of many items that got moulded out from a hard oaks and still looks like they are alive and breathing(of course we couldn't afford anything there except the keychains and fridge magnets which we carried as souvenirs).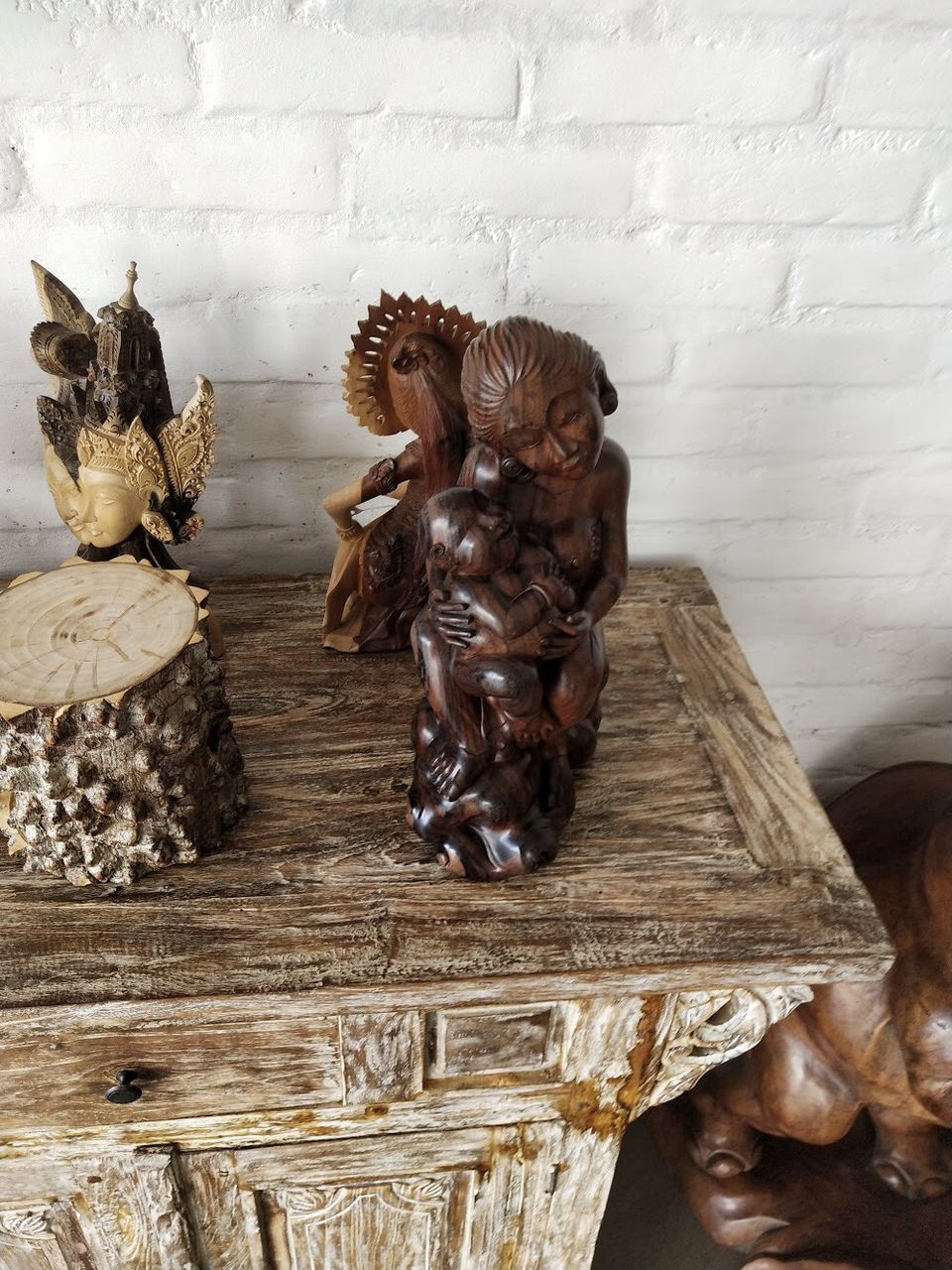 We then stopped at the colorful Kemenuh Butterfly Park, welcomed by a chilled mango juice served to us, which was very much needed in that climate. There are many colorful and huge butterflies with their gentle wings tapping around us. We took some splendid pics and moved to our next stop.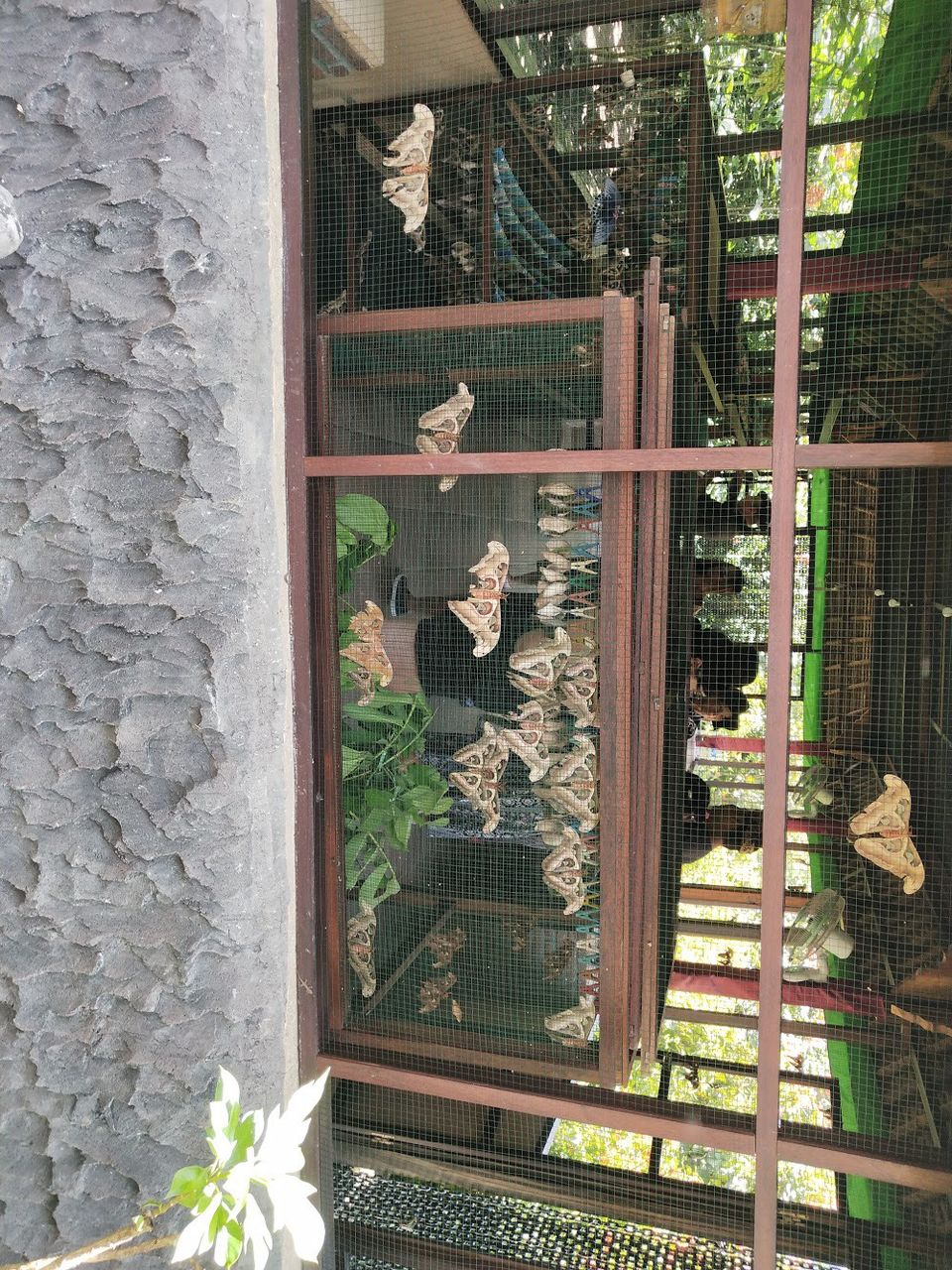 Our next stop is tegenungan waterfalls, with water rushing from -- feet and its convenient to walk to the bottom of the falls s entire falls have been surrounded by different resorts and looked majestic with the cold water sprinkling on us, once we had taken our share of pictures, we moved to Kintamani Volcano mountain.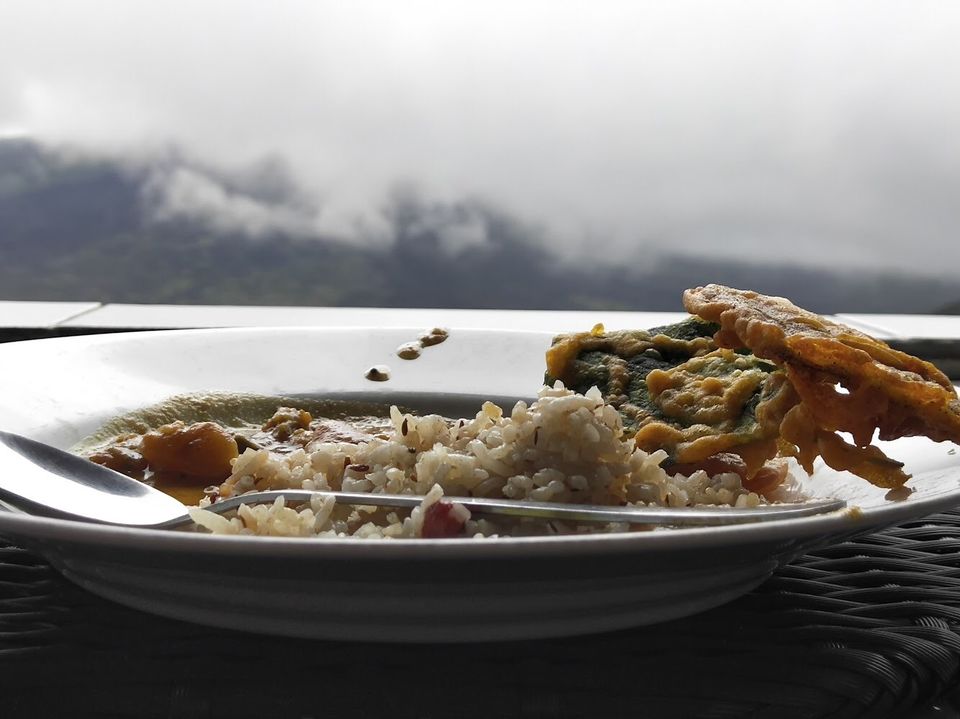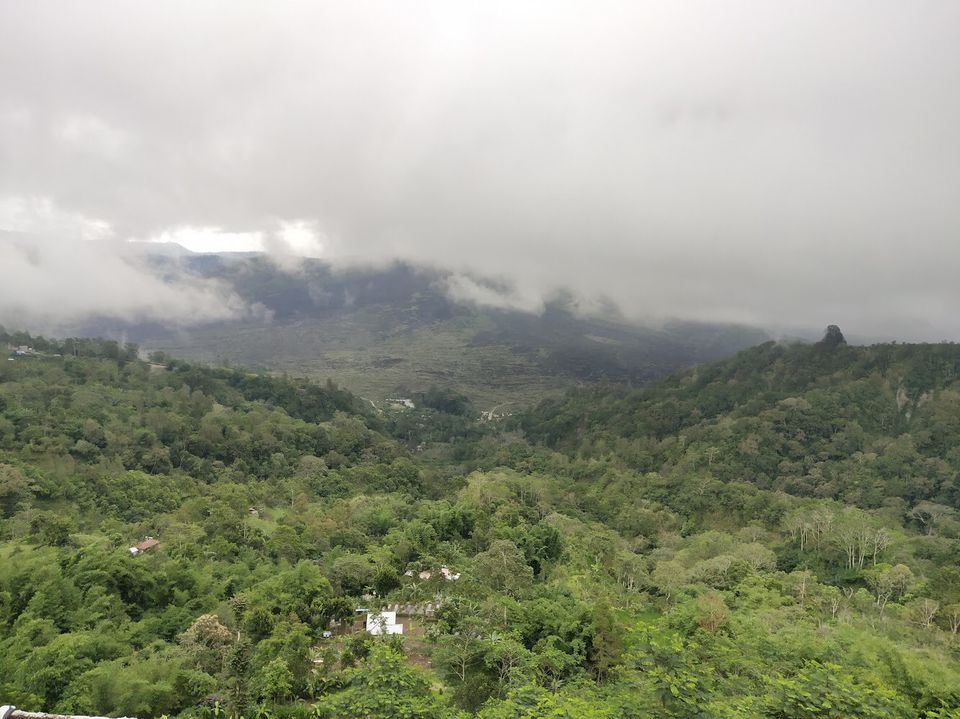 We traveled almost one and half hour from Denpasar to Kintmanai Mountain located a beautiful Indian restaurant "Tepi Danau " with beautiful on edge balcony view to the volcanic mountain as if we are sitting amidst of clouds and savoring the different pakodas, to our pleasure it started to rain and the view became more beautiful and fog started to block our view ,but it refreshed us to a level where we forgot about the entire humid day, after the sumptuous lunch we started to Temen Coffee and spice plantation, where we have tasted all varieties of coffees and Teas that are available, even the famous coffee Luwak . Beautiful pics follow as usual.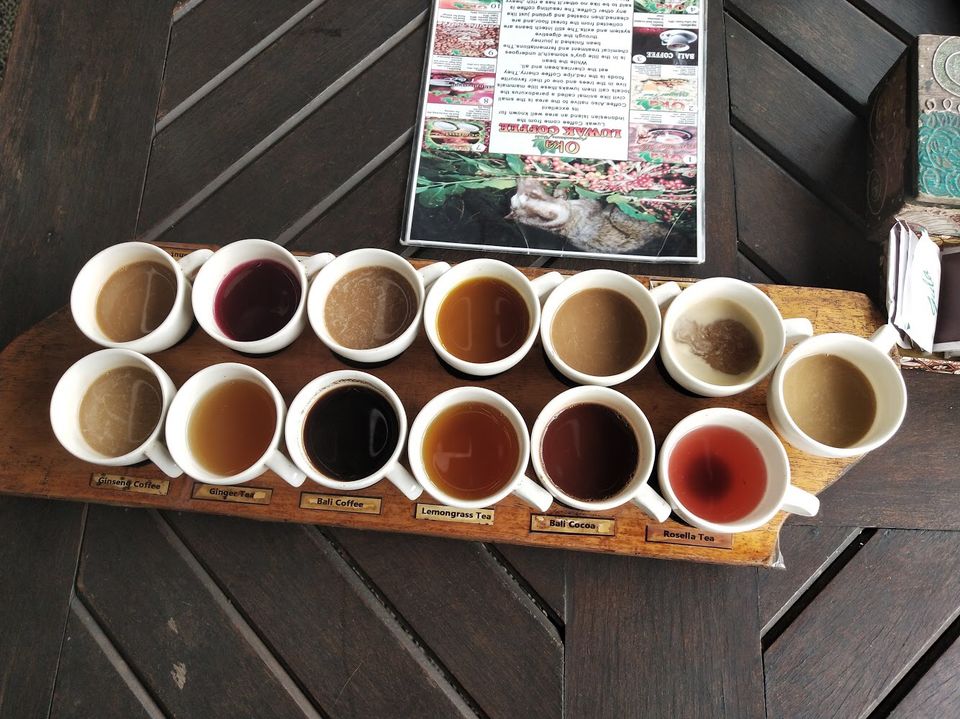 We ended our tour of day 1 by visiting the Monkey temple that has a graveyard( Yes, I know!), but the trees and monkeys and the climate is just chill to visit and touch the old carvings that are made out of stone and majestic.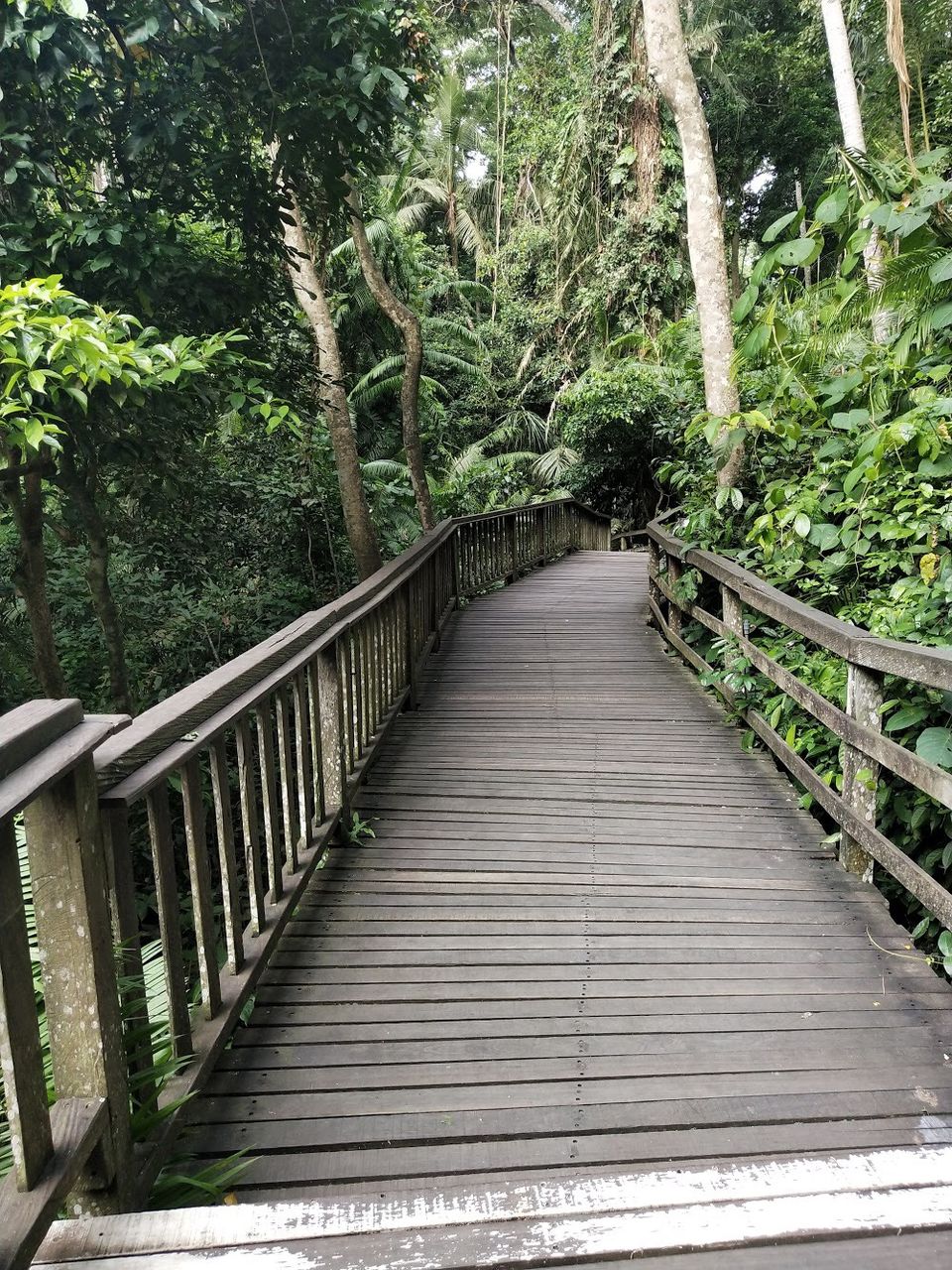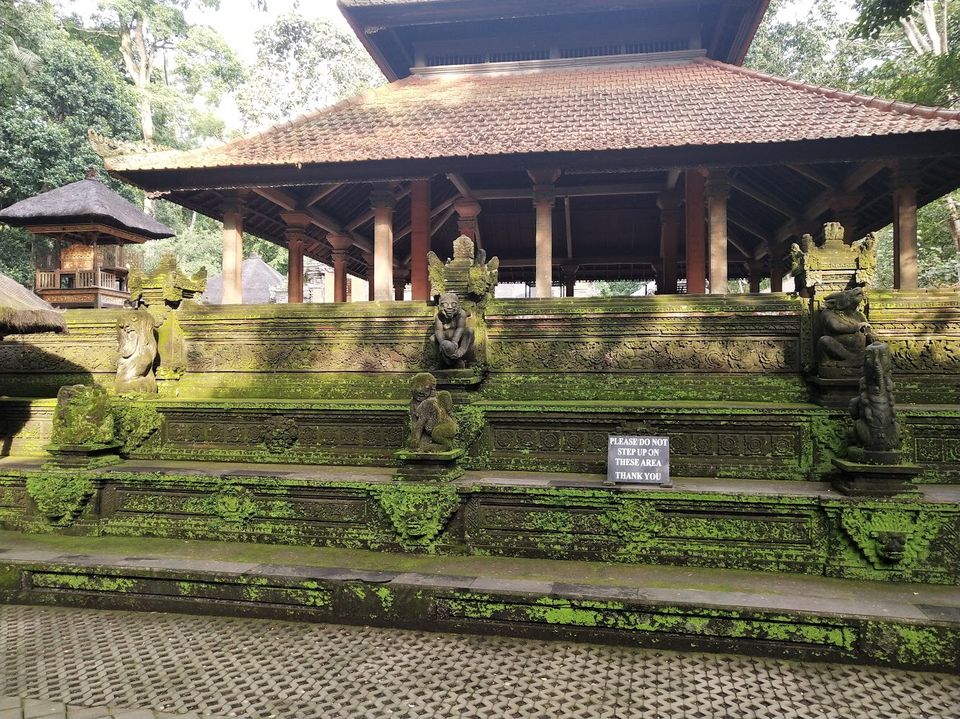 We kicked off our Day 2 with a boat ride to Penangkaran Penyu Bali Tanjung Benoa otherwise called as Turtle island, in a glass bottom boat(Utter waste to pay for this glass bottom boat ride, nothing to see and to feed unseen imaginary fish in a particular spot of the sea with white bread Duh!). However, we opted for a turtle island tour, glass bottom boat ride and parasailing as a package for two members almost 110 US dollars.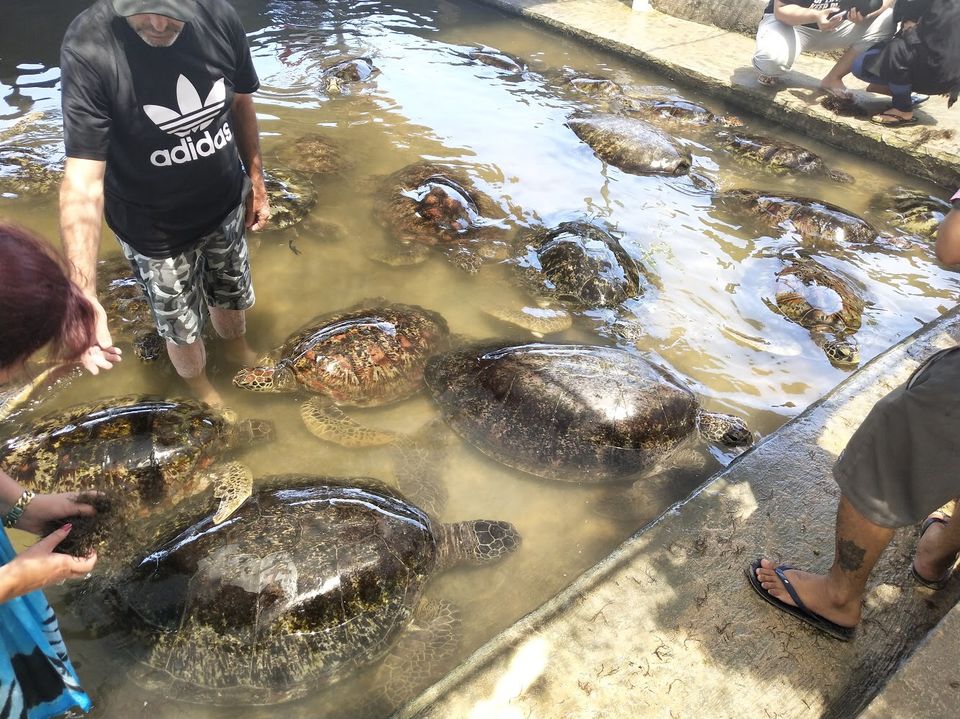 The turtles island is nothing but a rescue center for turtles which got injured and other things, they look after them till they get alright and leave them back into the sea with a tracking device on(wish that is true ), there are many other rescue animals like snakes, owl, bat, iguana, Luwak etc. The guide who gave a tour around is very friendly and explained many details about the turtles which are as old as 80 to 100 years old, we fed them with some sea grass( i hope it's the right word). We went back to the starting point changed our clothes and waited for our turn on a small boat in the scorching sun all the way to the parasailing boat, where we got transferred from this small diesel boat to a more equipped stylish boat. Completed our parasailing within the next 15 mins, having seen the best of the sea from the top view flying in the sky with the waves below us, and getting unfathomably suntanned.
With the same outfits, we headed to Tannah lot, Shiva temple, a bit far from the sea which can be reached during low tide and it is allowed by only on some special occasions. The view is pretty enthralling, we spent some considerable amount of time and traveled to Ubud area to our next accommodation Uppala Villas.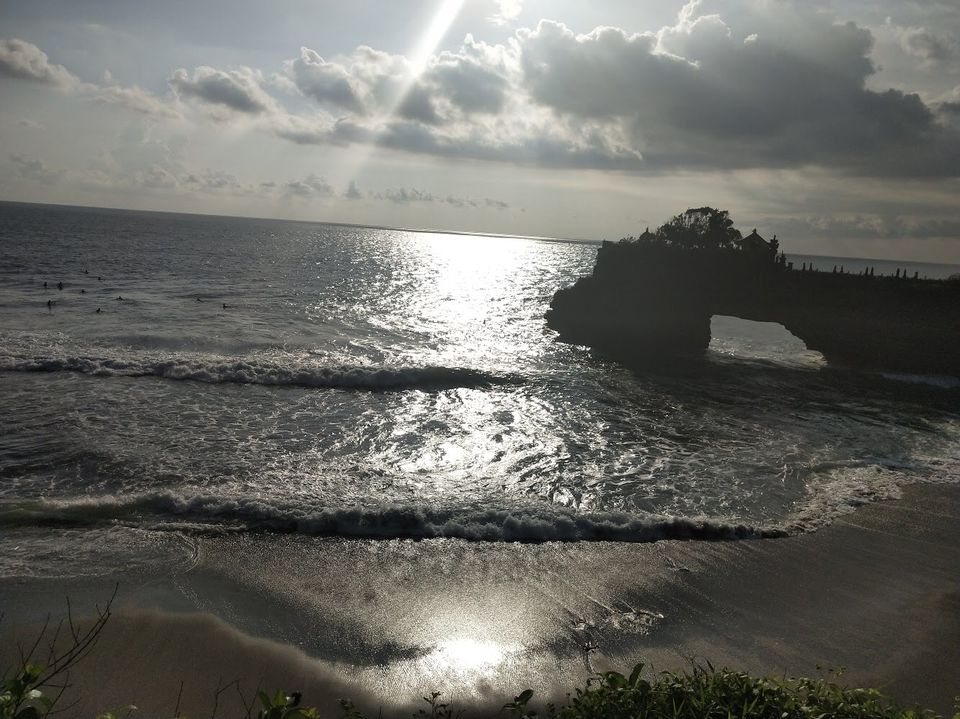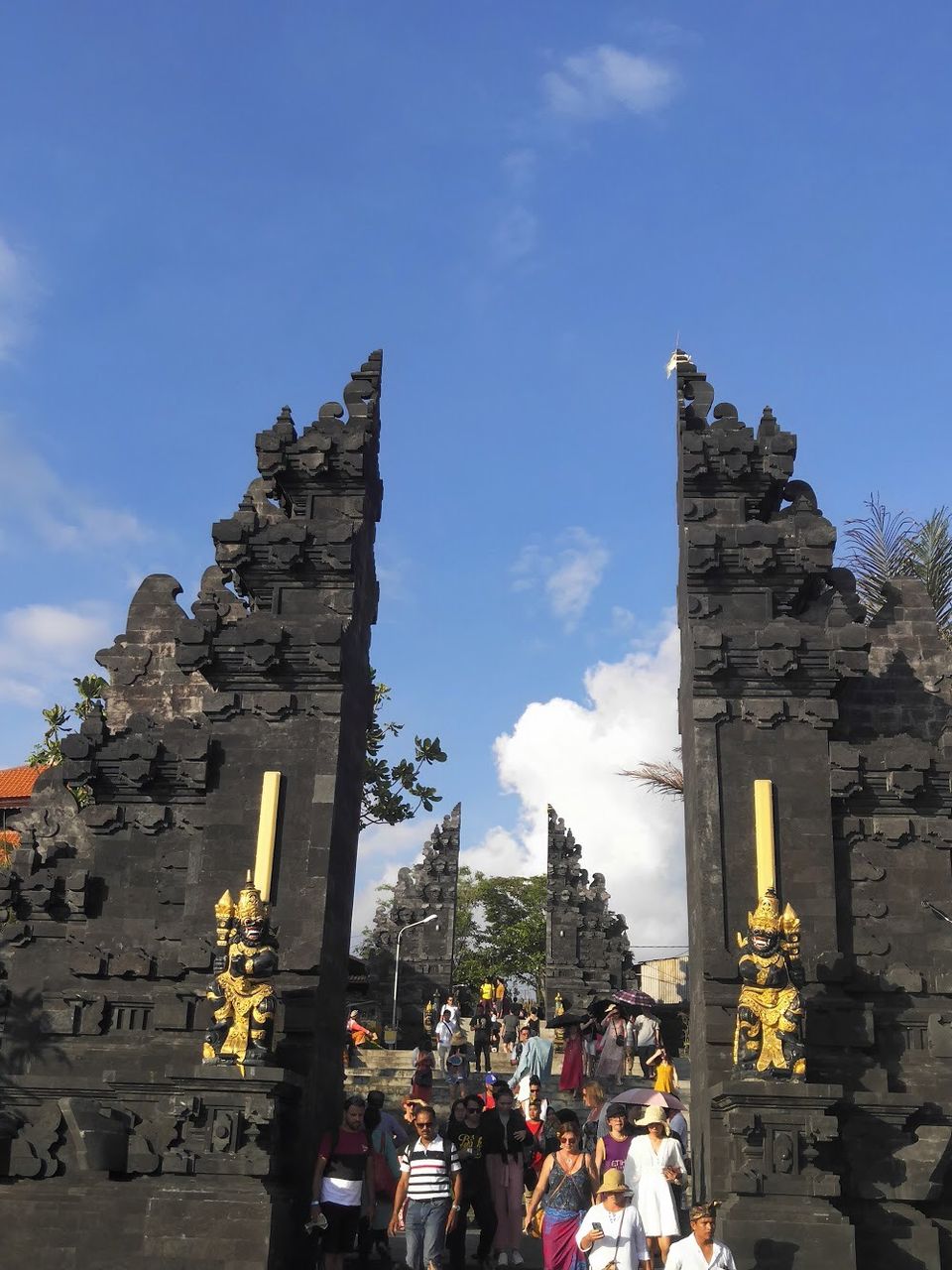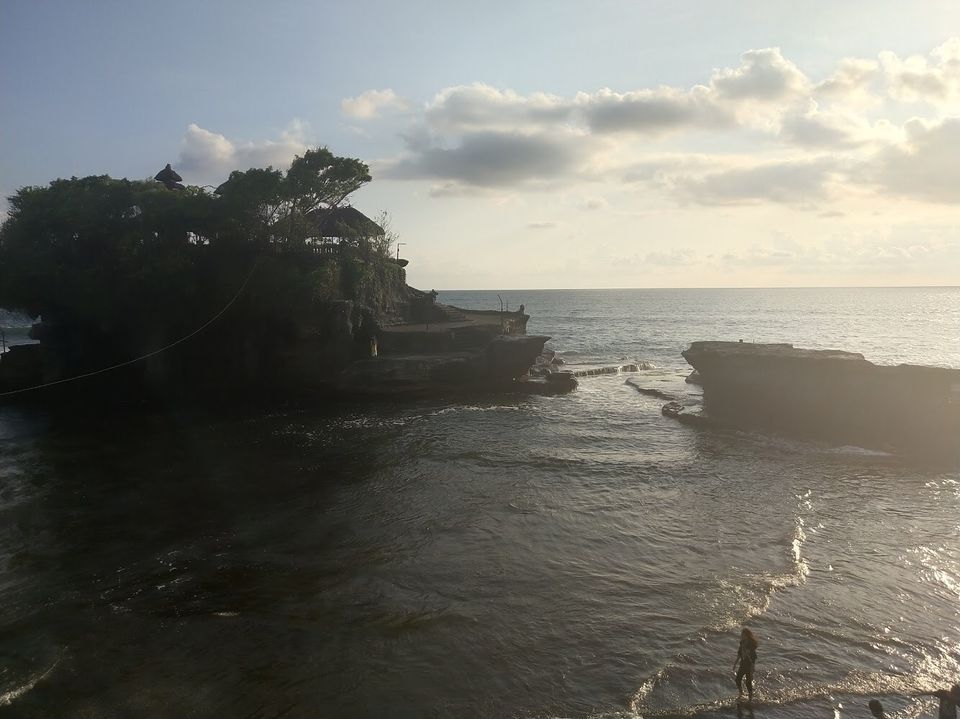 Our duplex villa has its own private pool, a functioning kitchen, the next day we started our trip to Lembongan Island on a reasonably medium-sized cruise within an hour. There are some free activities which we can try in the resort on the Island. We went for a village tour in a Jeep, visited the colorful yellow bridge. Once we are back to the resort, we are free to explore or try some water activities, so we roamed around, took a submerged boat trip, where we were taken for a trip under the sea watching all the sea life around us.And had lunch served there. We spent a lot of time in the blue clean water seashore, under the shades of long trees and took the last boat from the island to our cruise and reached our villa by 5 PM. We then strolled around the streets had a wonderful dinner at The Queens Restaurant with awesome ambience. And the next day we have bid our farewell and left to Hyderabad with a lot of memories to cherish for.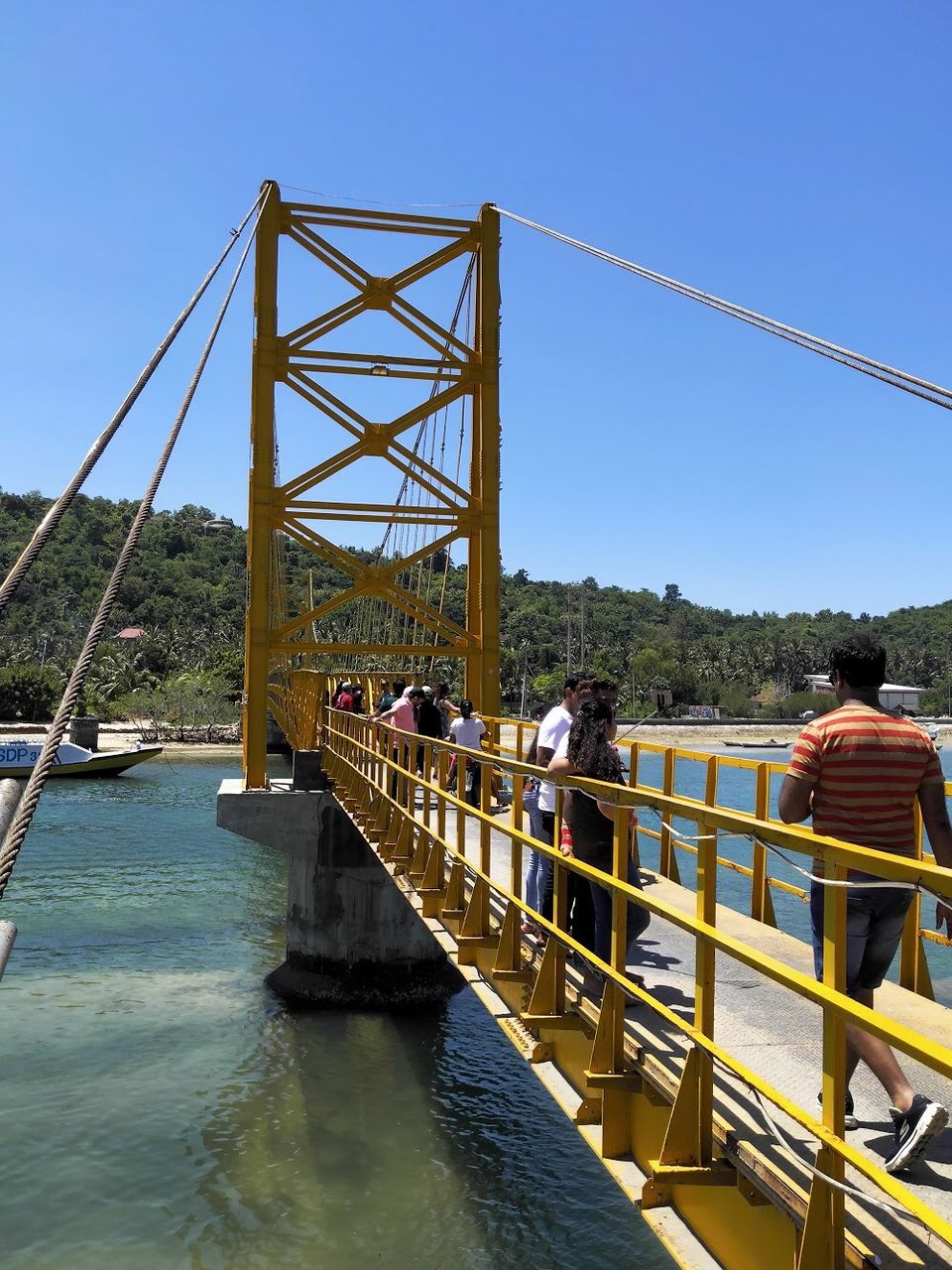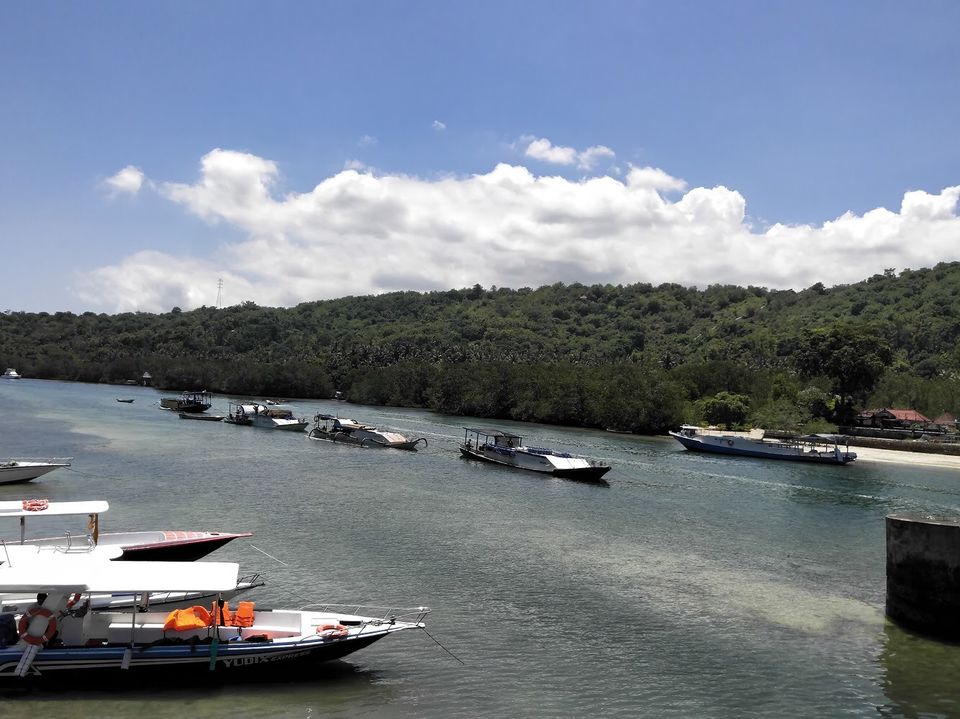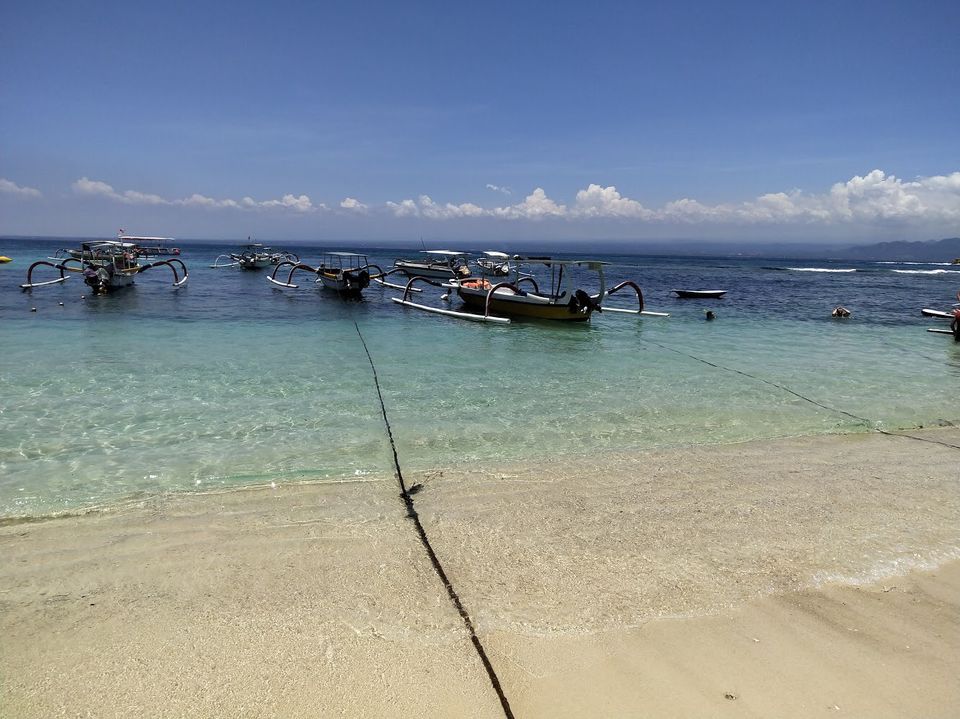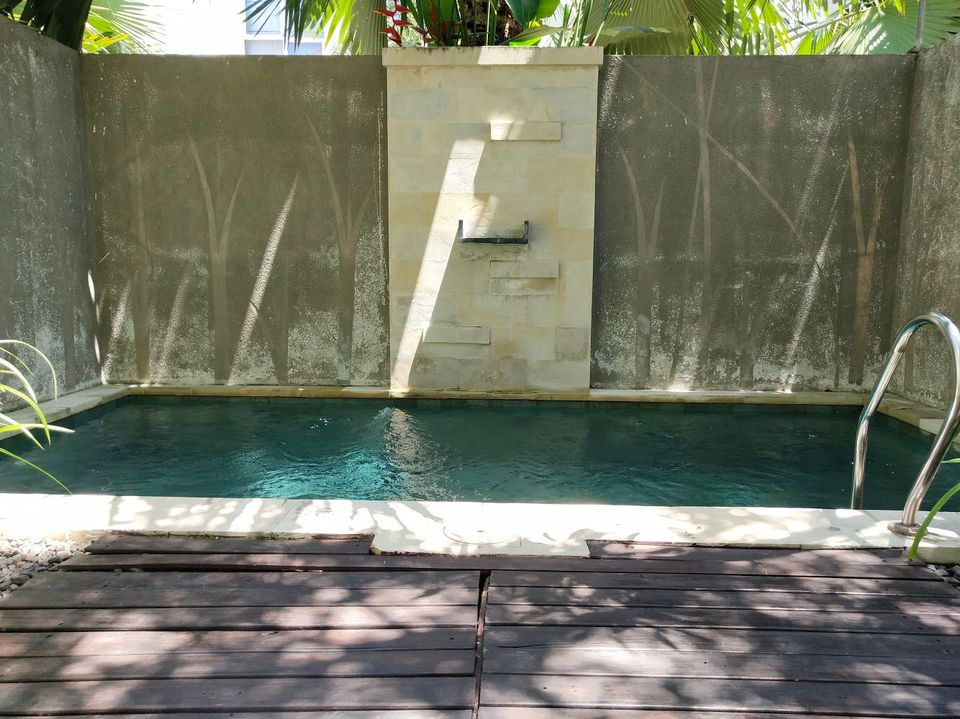 1. Local people are very friendly and always greet us with a smile.
2. A lot of Indians everywhere.
3. Temperature is like its always humid and hot
4. You will find vegetarian food easily.