Miles away from the city of Tokyo, lies a hidden gem, the double cratered volcanic island of Aogashima – an island that even most of the Japanese haven't heard of. Straight out of a Jurassic Park movie scene, this island is a natural fortress which holds a population of 170 people, though it is still a mystery as to how people first ended up on a remote island like this.
Aogashima is everything that a nature-loving traveller wishes for – starry skies, solitude, hiking trails and poor internet!
It is double cratered i.e. a smaller crater within the large crater – a cinder cone – that was formed after the larger explosion giving rise to steep, rugged cliffs (caldera) of layered volcanic deposits as high as 1400 feet. Thus, there are no beaches to relax at, instead you can hike up to the second caldera, camp out at night and enjoy the starry sky.
And what it doesn't have in beaches, the island makes up in the volcanic, natural hot water spring. After the two-hour hike to the outer caldera, take a dip in this natural spring to relax your muscles and rejuvenate.
The island doubles as a natural observatory at night. With nothing but the open sea for miles the island has tending to zero air and light pollution, which makes it an optimum location for gazing at the Milky Way – Mecca for photography enthusiasts, goes without saying.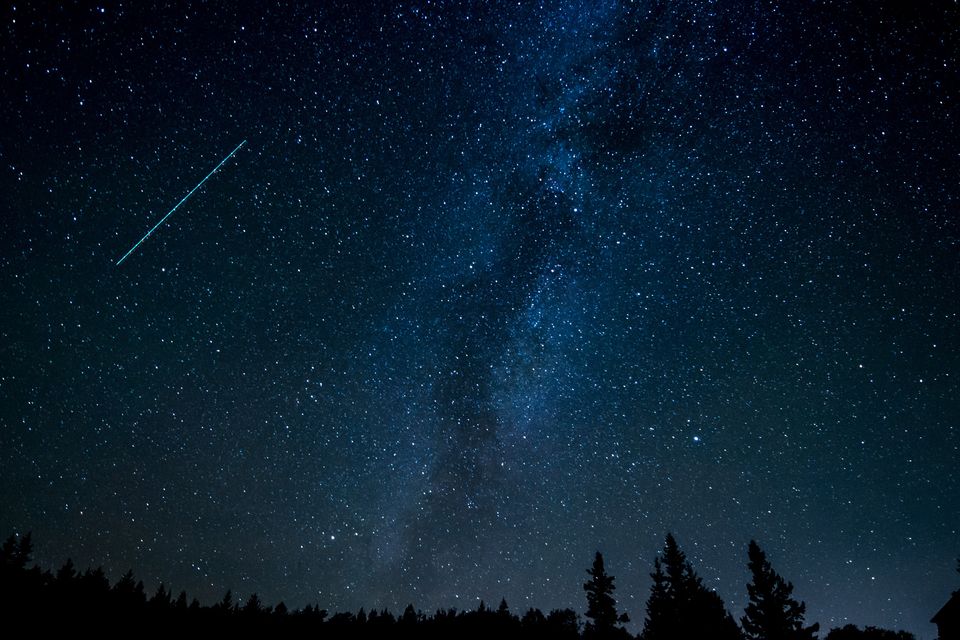 If you are looking to unplug and enjoy nature with a few pubs, and no city-hassle, Aogashima is the place to be. Head up to the harbour to splash around, and watch dolphins as the sun sets. There is also plenty of fishing to be done here, you can steam cook your catch at one of the natural steam vents of the volcano.
Home-stays and inns oblige you with the most authentic Japanese cuisine.
Aogashima has a couple of bars (Izakaya) that host you with Shochu – local alcohol made from sweet potato, whose taste, travellers say is indescribable and unparalleled, making it a must try!
Locally manufactured salt is also very popular amongst travellers to the island, who buy them from the local shops near the steam vents.
When to visit?
November to June is the best time to visit the island, when you get the clearest skies. Also, during monsoons, typhoons and thunderstorms frequent the sea, which makes the weather unfavourable for travel.
How to get there?
The island is situated at the southernmost tip of the Izu Island chain – 350km south of the capital city of Tokyo. There is no direct transport from the main island of Japan to Aogashima. Reach Hachijojima (70km away from Aogashima) from Tokyo by easily available flights first, and then sail or fly to Aogashima.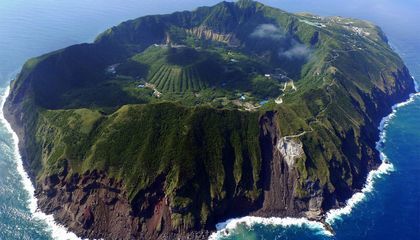 Sail from Hachijojima to Aogashima
Ships run 4 days a week from Hachijojima port, costing around ₹800.
Inquiry: +81-4996-9-0033 Book your ferry here.
Fly from Hachijojima to Aogashima
A 9 seat helicopter takes one round a day between Hachijojima and Aogashima.
Travel duration: 20 minute travel Cost: ₹7500 approx - reservations to be made in advance.
Inquiry: +81 4996-2-5200 Book your ride here.
Where to stay?
Inns and camps range from ₹2000 to ₹6000 for a night, inclusive of meals.
Inquiry: +81 4996-9-0111 Find your stay here.
When was the last time you unplugged and stargazed? Share your travel stories here.
Check out our YouTube channel for the coolest travel videos!