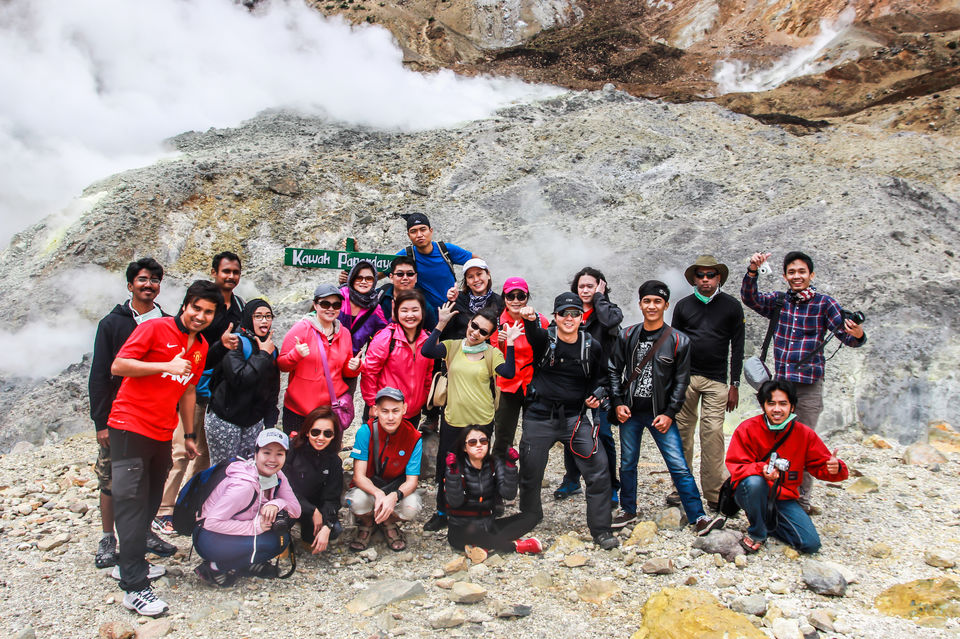 It happened to be a long cherished dream of mine to come close with an active volcano and it came true only in the last year when I got a chance to visit Mount Papandayan in West Java, Indonesia. By the time, I have already been to this beautiful country once but never been to Java. So when I got to know about this trip through a meet up in Singapore, I wasted no time, cancelled my Hong Kong plan and enrolled with the group.
We stayed in a beautiful hotel in Garut in midst of nature as the place would be the nearest one to travel to the mountain. We started early next morning and headed to our destination in a van. I was very excited to be able to live one of my childhood dreams. Mt Papandayan has a unique feature. Most of the craters can be only seen after we climb the peak as the base camp is always normally at the opposite side of the crater. But for Papandayan, the base camp is right under the crater which allows you to see the crater even without reaching the top. The place is filled with lots of steam vents which create an amazing view of volcanic rocks and bubbling sulfur holes. After walking about 45 mins, the path took us to a ridge and a small greenish lake could be seen from there. Many of us were seeing a crater lake for the first time and our excitement was running very high. We stopped there, cherished the moment, took few snaps of the lake and moved ahead. It was a steep climb after that and we arrived at a camping ground named Pondok Salada. We had no plan for camping there so we decided to move ahead and to our surprise there lied a dead forest in front of us. A dead forest is the result of volcanic eruption which burns the trees alive and covers the area with ash and scoria. The summit is a one hour walk from there but offers nothing much to see. The highest point is surrounded by the trees. It was a small hike from the base camp to the crater and me being fascinated by the thoughts of walking on an active volcano for the first time, never realized the distance and wished it was a longer one. This trip was a memorable one for many reasons and Mt Papandayan is definitely one of the most important one.
The crater was created by an explosive eruption that began in November 2002. More recently, the volcano has been quite active and in 2011 the volcano's early warning status was lifted from Level II, 'Vigilant' to Level III, 'Alert'. One should carry a mask as sometimes the sulfur smell can be so strong that it can be hard to breathe.
How to reach:Getting there from Jakarta: Take a flight to Bandung first, and from Leuwipanjang station, a small van goes to Garut station. Travel time is around 2 hours. The cheaper option would be taking a bus from any station (Pasar Rebo, Kampung Rambutan, rawamangun) in Jakarta and go to Garut. It takes approximately 5 hours to reach Garut station. The language is a concern in Indonesia as many do not understand English. So I suggest to take a guide with you and though the path is very clear, it is better and safer option.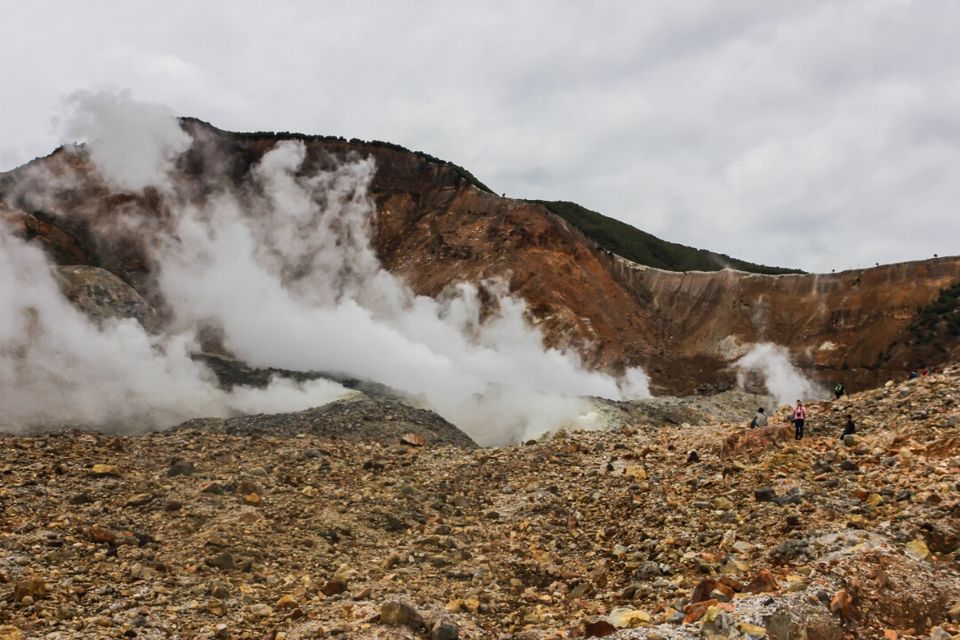 The smoky Papandayan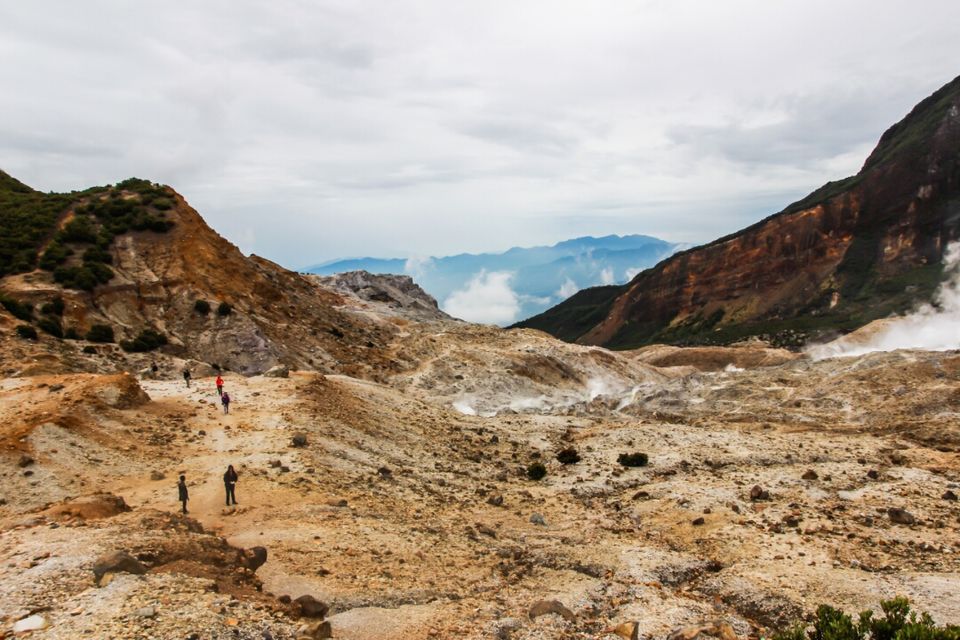 A view from the ridge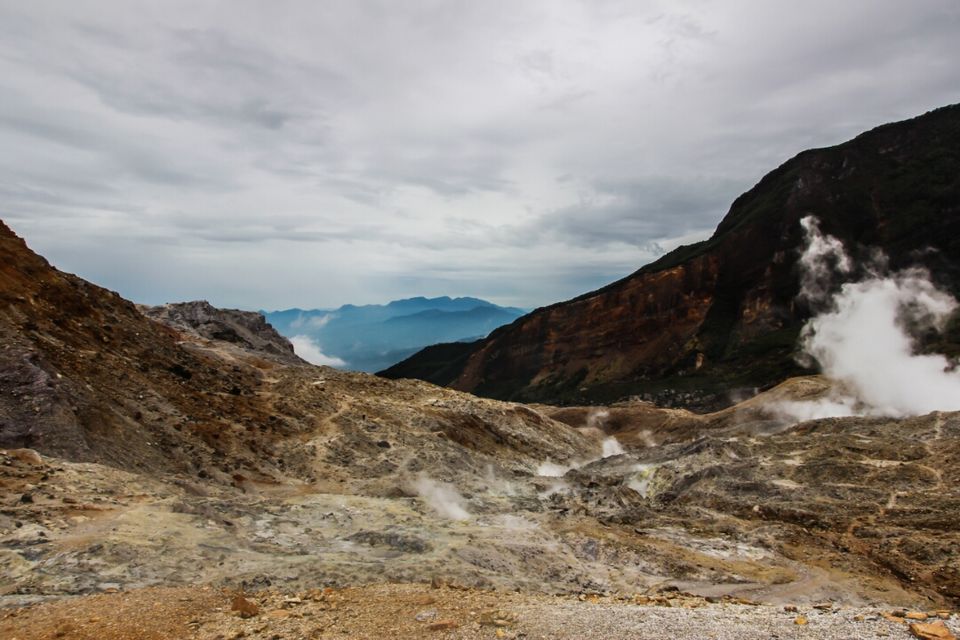 Smoke, coming out from the steam vents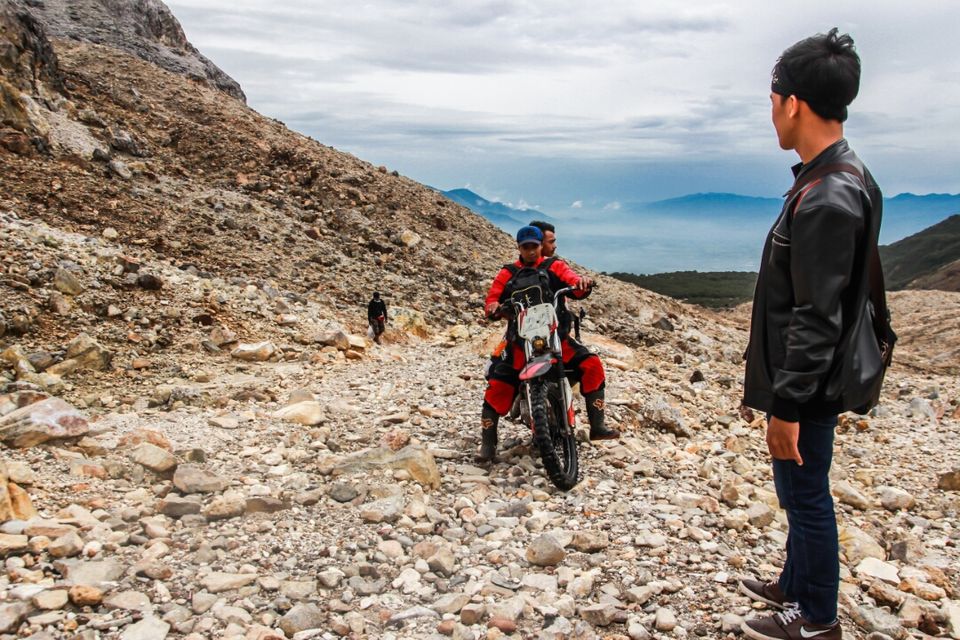 We met one off road biker on the trail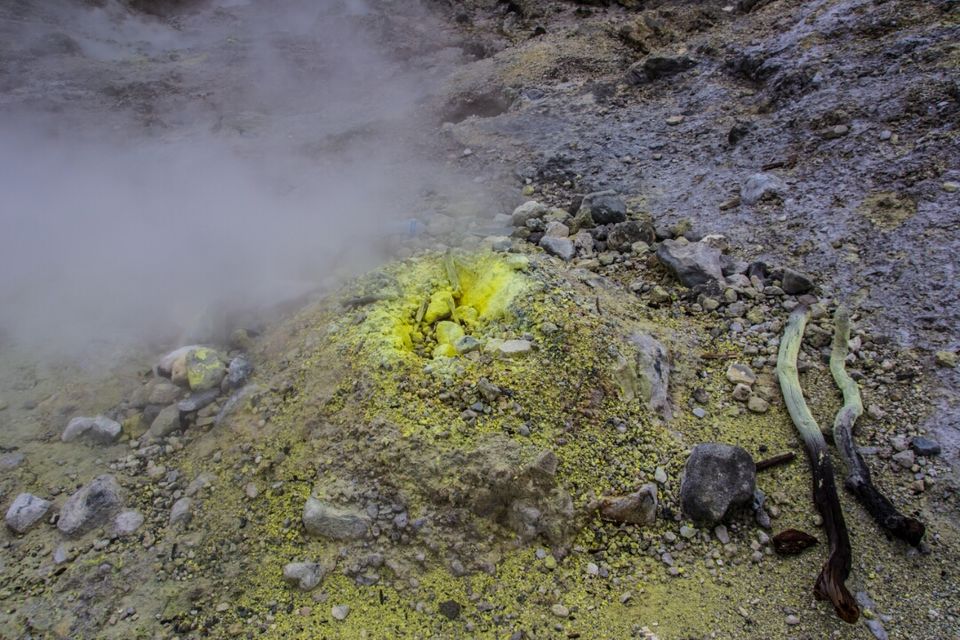 Bubbling sulfur hole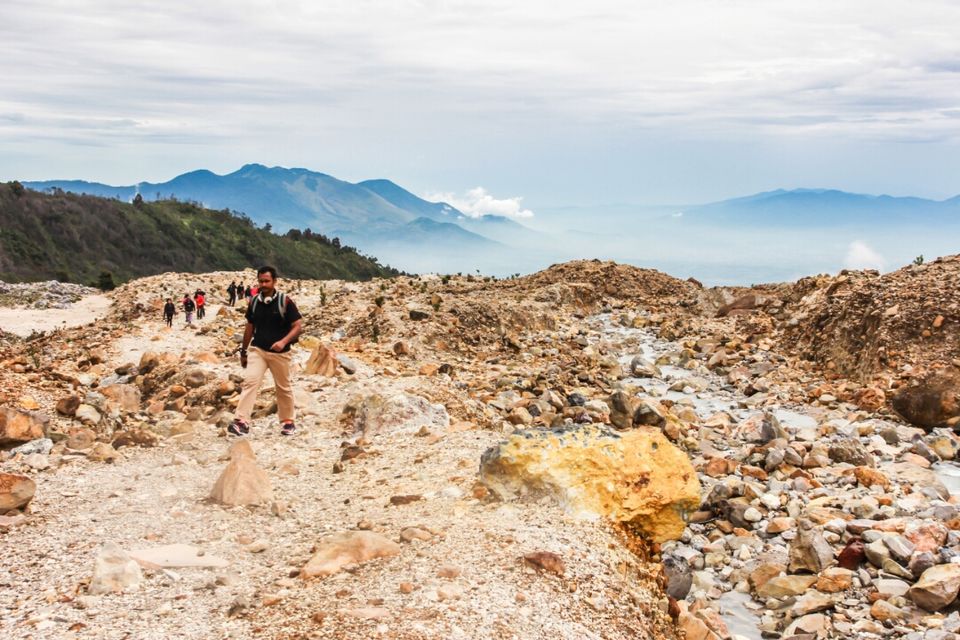 My friend was trying to catch up with me..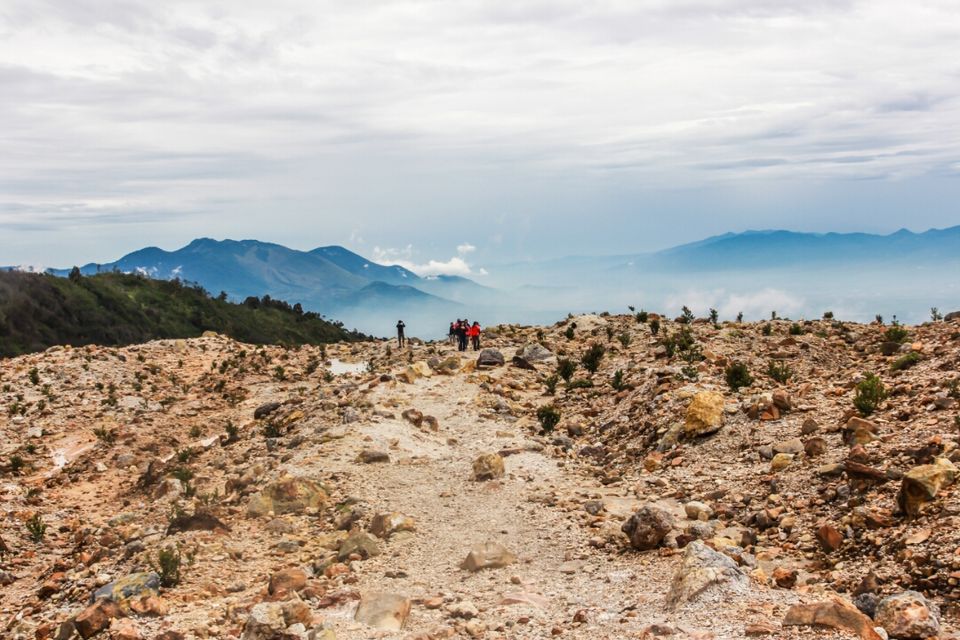 The hike offers an amazing view of the surrounding layers of mountains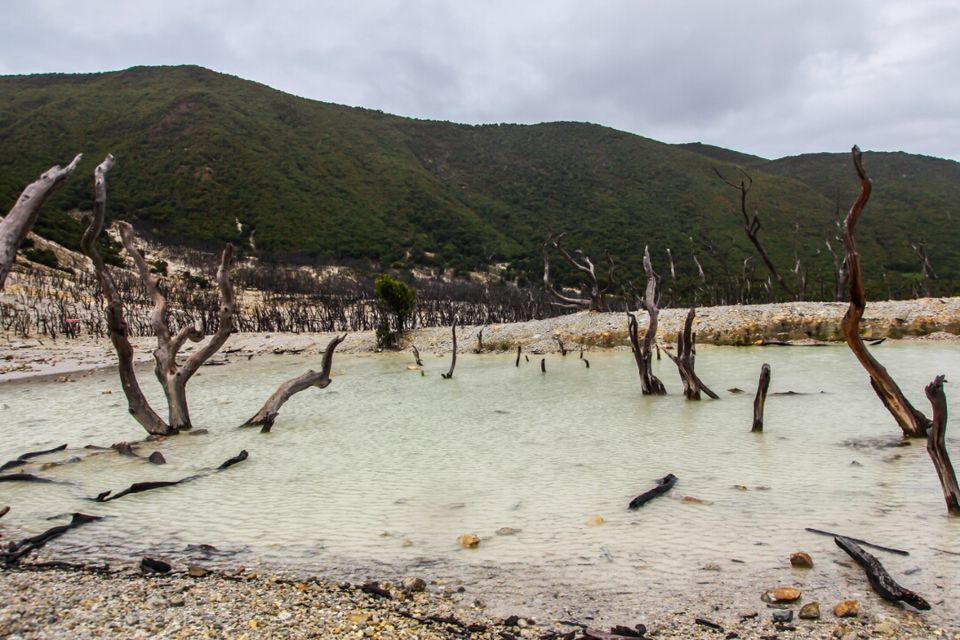 The dead forest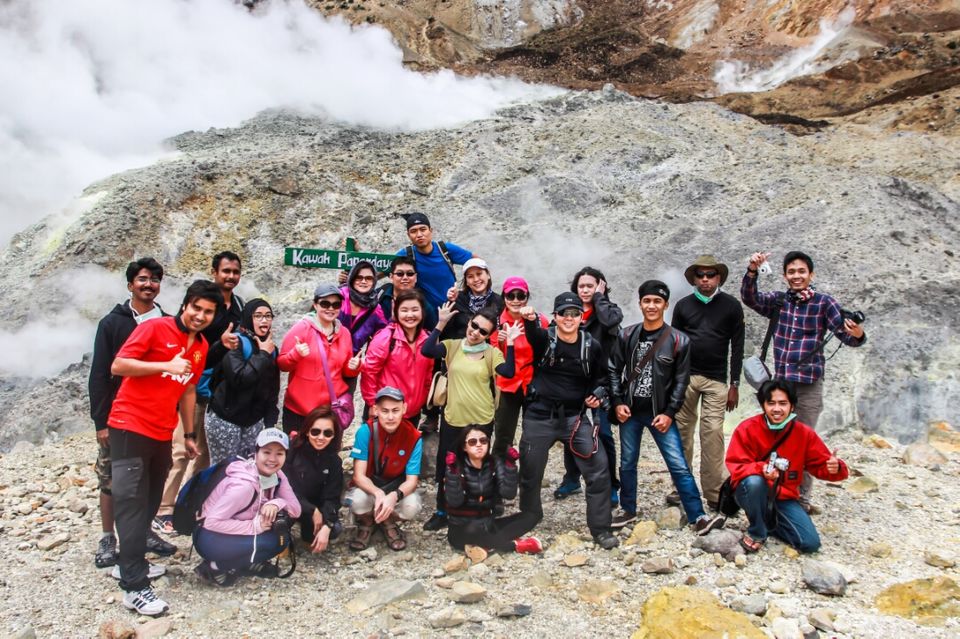 The Team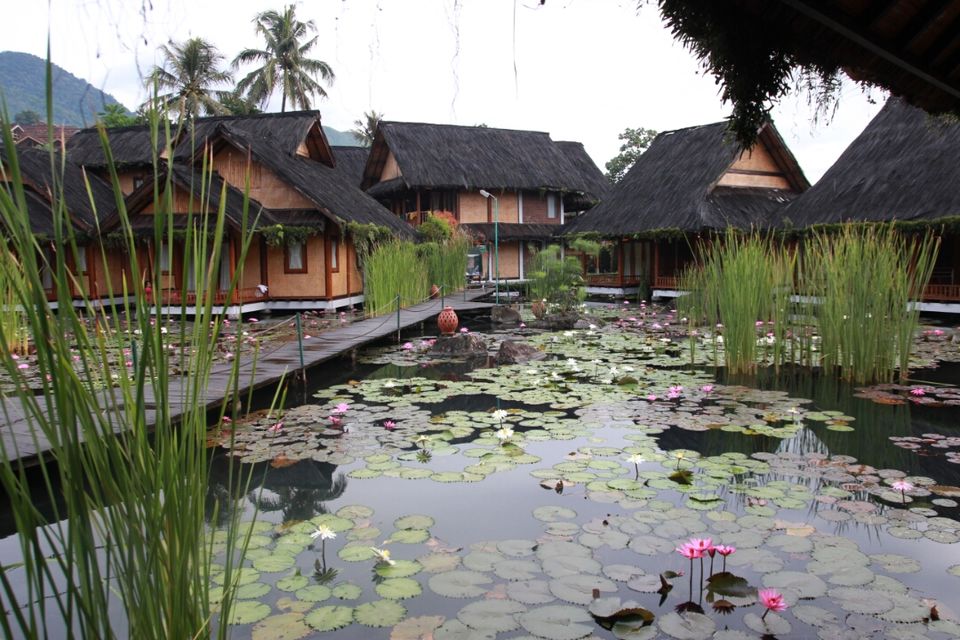 Our stay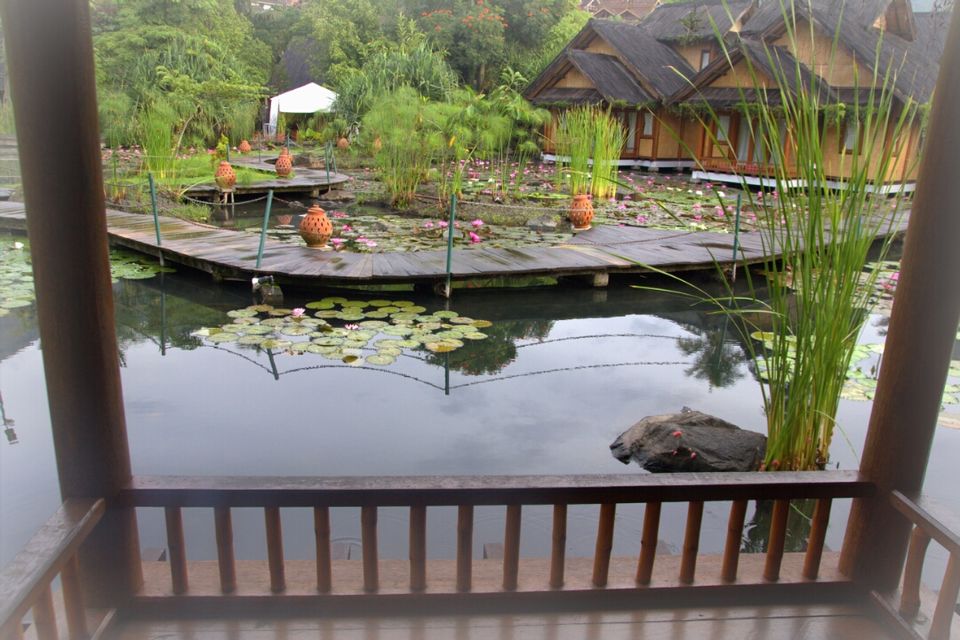 From my balcony