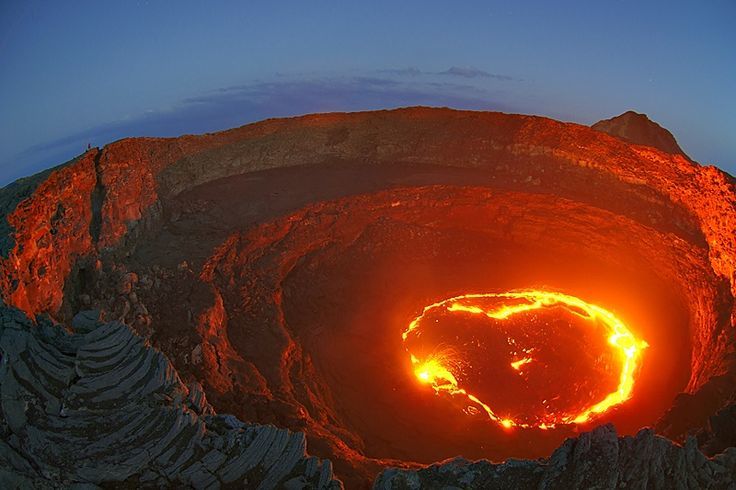 An active bubbling pot of red fury! That's a Lava Lake.
Here goes a more bookish explanation; Lava lakes are large volumes of molten lava, usually basaltic, contained in a volcanic vent, crater, or broad depression. These lakes struggle to maintain their existence, as they require active volcanoes with eruptions that produce enough active lava.
Currently, there are five lava lakes in the world. Let's take a closer look at these breathtaking natural beauties.
1. Nyiragongo, Democratic Republic of Congo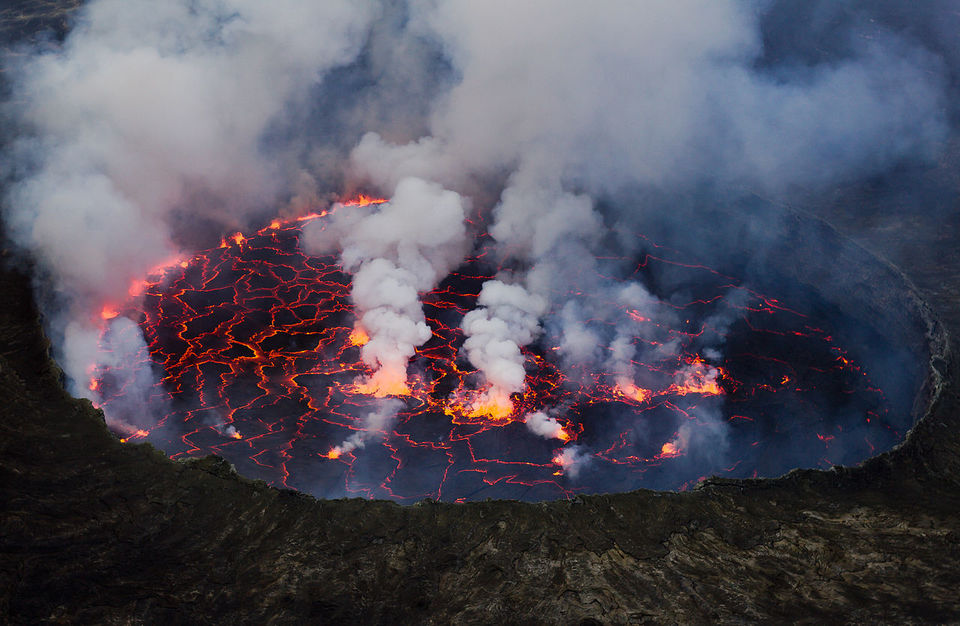 A lava lake so large that a neighboring country can see the incandescent light! Nyiragongo is a stratovolcano, whose main crater is 250 m deep and 2 km wide. This lake is so large that on a clear night, the light of the molten lava can be seen from Rwanda.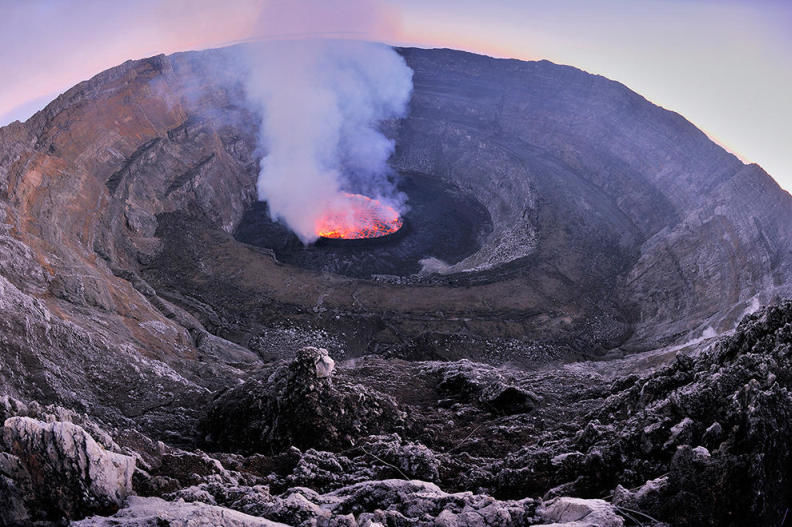 An arduous five-hour trek will take you to the summit, where you can camp for the night alongside the bubbling lava.
Tagged as the most violent lava lake in the world, this lake continues to be fuelled by frequent eruptions of Nyiragongo Volcano, which are caused by the rifting of the Earth's crust where a part of the African Plate is breaking apart.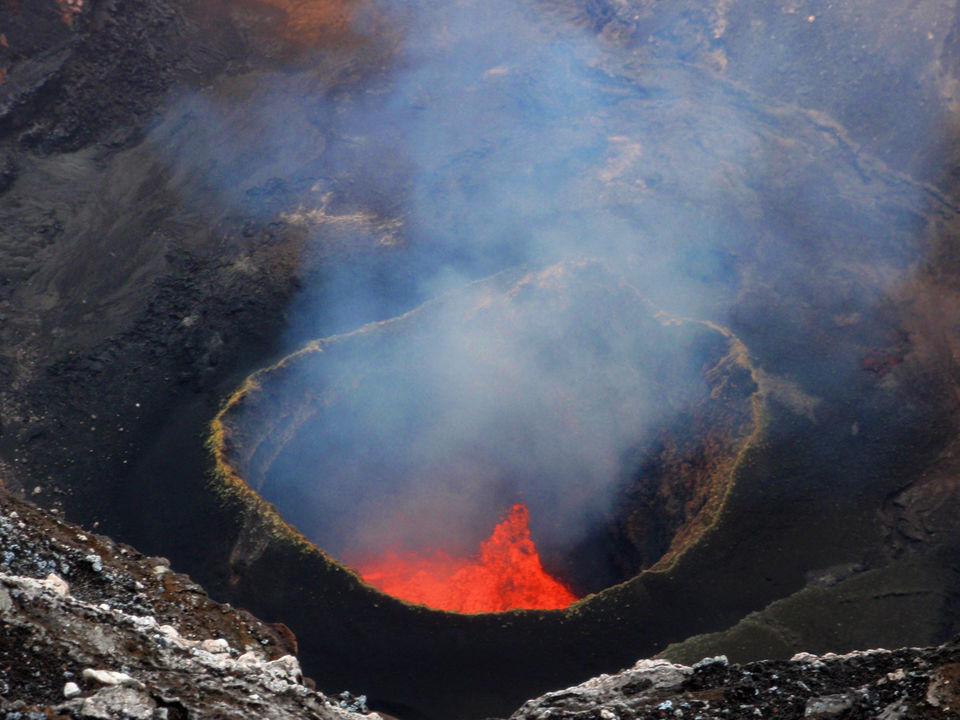 Ambrym, is better known as the 'black' island, if at all you know of this place. If you ever go there, you will be able to figure out the reason behind the name. Yes, the name given to this place is due to its volcanic ash.
The twin active volcanoes of Mt Benbow (1160 m) and Mt Marum (1270 m) are constantly making their presence felt. These volcanoes are located in the middle of the island with a 12-km-wide caldera. The lava flows and ash dust which surround the two volcanoes give the landscape a moon-like aspect and the sight is spectacular.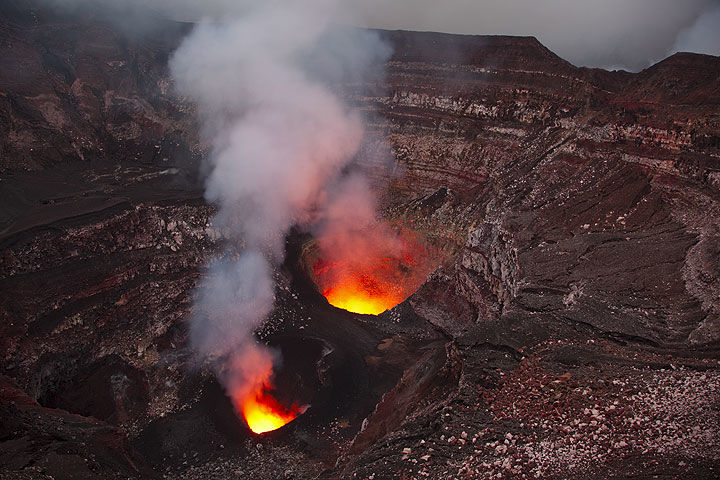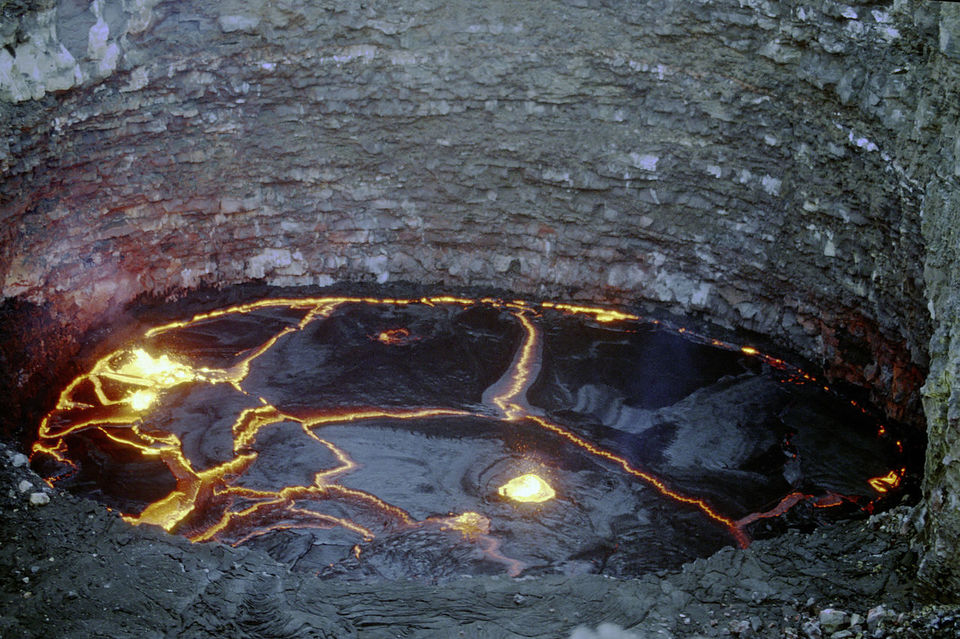 Erta Ale is one of the few volcanoes on the world that have an almost persistent lava lake. A large basaltic shield volcano in the Erta Ale volcanic range in the central northern Danakil depression (NE Ethiopia), it was discovered in the 1960s.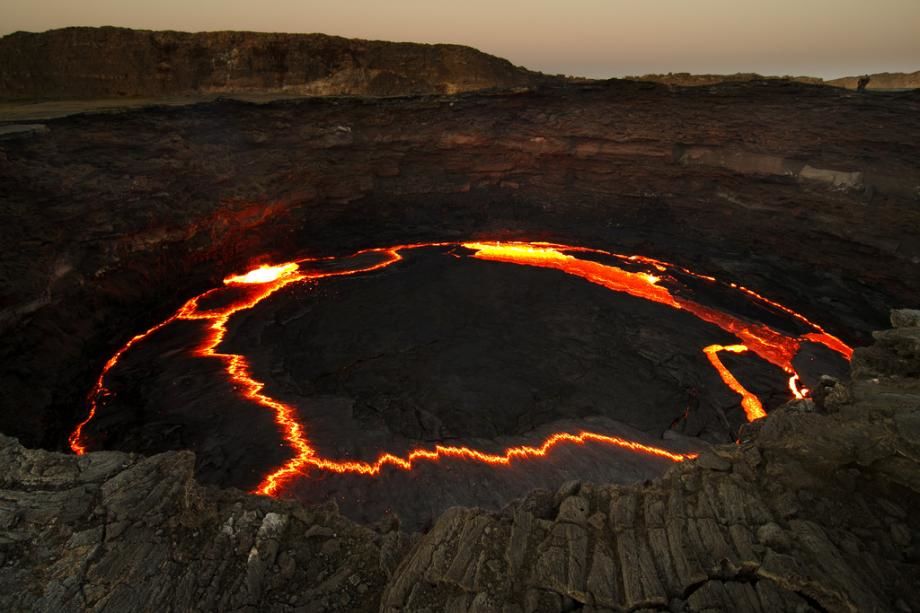 Erta Ale is one of the driest, lowest, and hottest places on Earth. The area is invaded by drought, stripped of trees, and has little in the way of roads.
The enormous pool of active magma has a mind of its own! It will go through cycles and will cool, form a black layer, and then suddenly its alive convecting into golden liquid lava! Occasionally, due to pressure, "fountains" of lava will form, spewing lava in 6- to 13-foot-high plumes.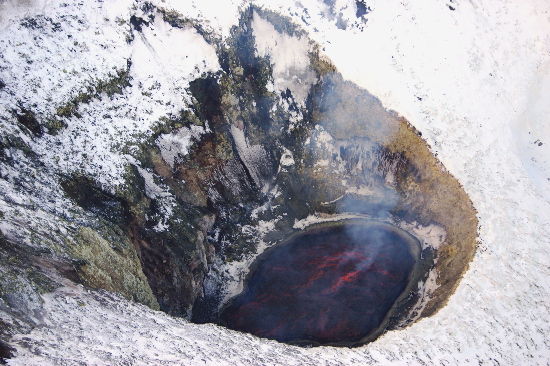 Mount Erebus is the world's southernmost historically active volcano. Its summit is covered with glaciers along with a swirling pool of magma perhaps many miles deep in the crater.

The lava lake crater is 160 m in diameter and 100 m deep. Lava bombs ejected from the lava lake are on average 30 cm to 2 m in diameter and usually land on the main crater floor and rim.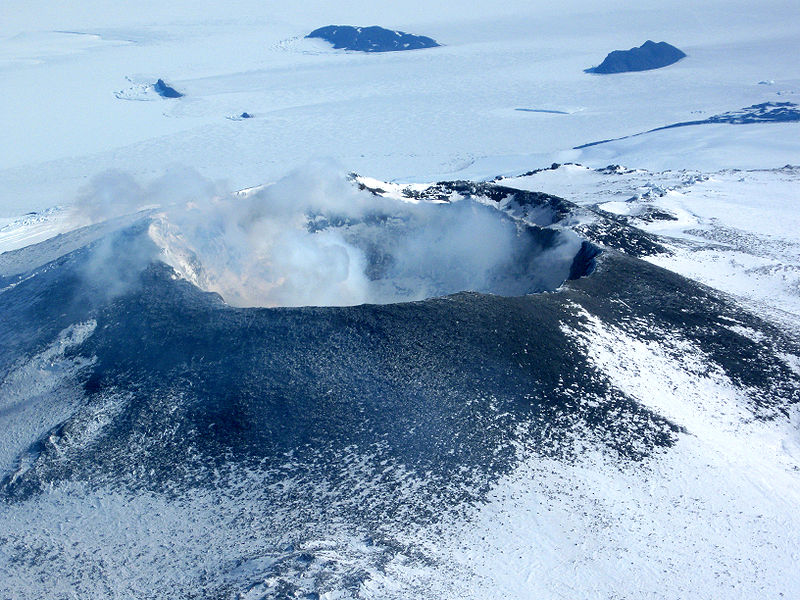 5. Kīlauea, Big Island, Hawaii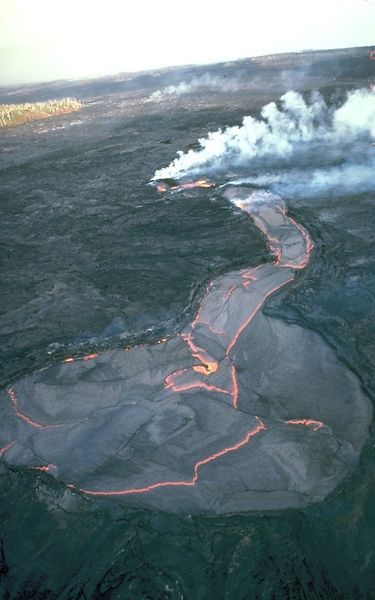 Kilauea is also called "the world's only drive-in volcano." 
At present, Kilauea volcano is still having one of the most long-lived eruptions known on earth, which started in 1983 on the eastern rift zone. It's an active volcano and its current eruption may last another 100 years or stop tomorrow.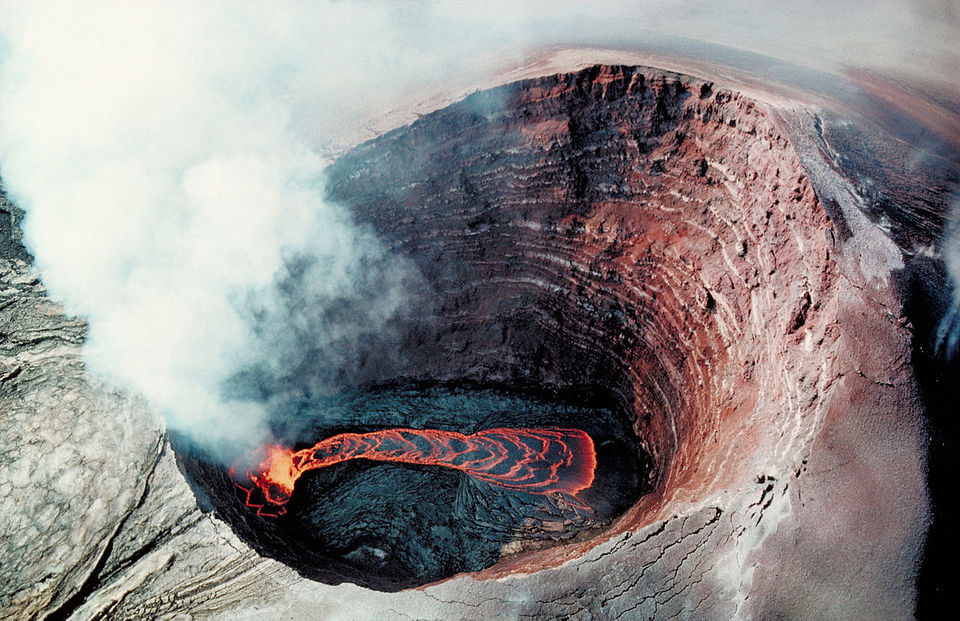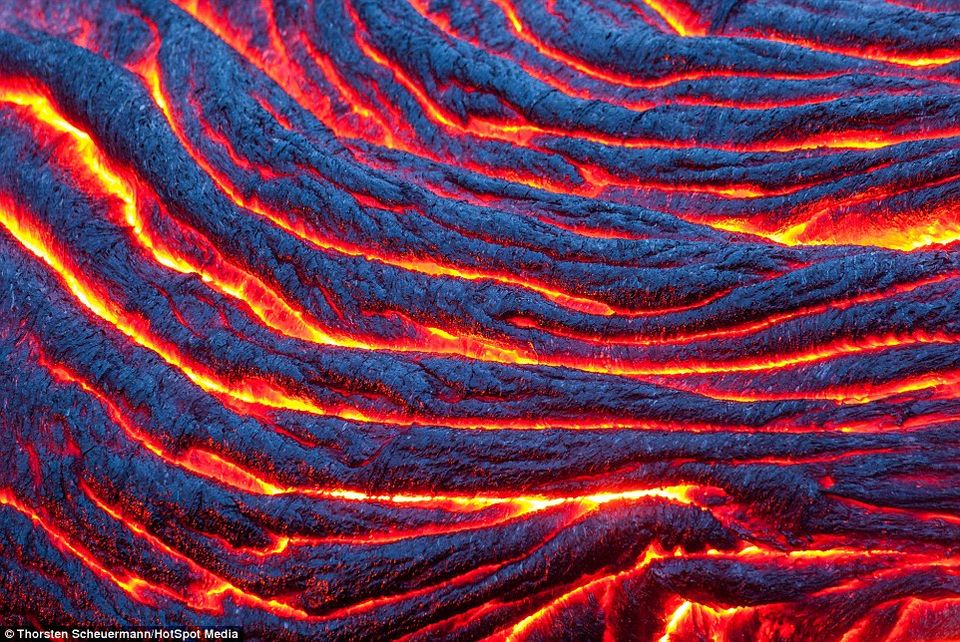 Kilauea uniquely has two persistent lava lakes: one in the Halemaʻumaʻu vent cavity within the summit caldera, and another within the Puʻu ʻŌʻō cone located on the east rift zone of the volcano.
If your heart is a volcano, how shall you expect flowers to bloom?     
- Khalil Gibran