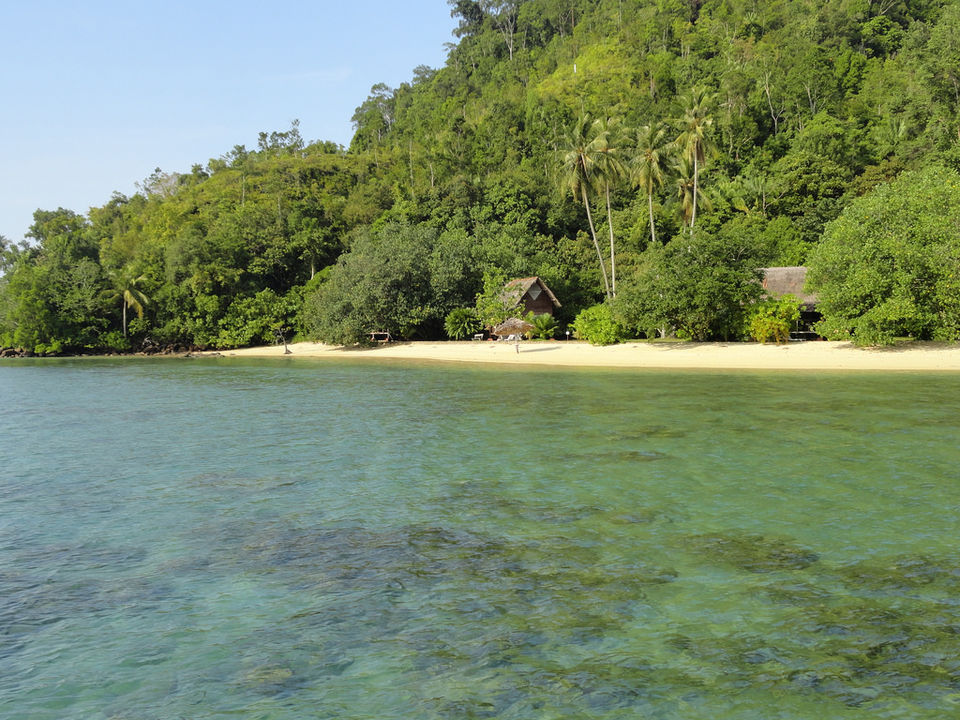 When you talk about visiting Indonesia, the first place you think of is Bali. But there is so much more to Indonesia than just Bali. Sumatara is one such location, showcases the untouched beauty of this country, away from the maddening crowd.
This sixth largest island in the world is full of deserted beaches, active volcanoes and dense forest. Apart from this assortment of landscapes, there is rich wildlife presence on this island including some critically endangered species like orangutan and the Sumatran tiger.
Why travel to Sumatra
The natural setting of Sumatara makes it a perfect destination for adventure travellers, you can witness active volcanos, go for trekking in forest or climb waterfalls. Here is a list of top things to do and top places you should visit in Sumatra.
Jungle Trekking in Bukittinggi
Located in west Sumatra this places if filled with mountains, valleys, rice fields, caves, rivers and deep dense forest. You can decide upon the number of days you would want to spend in the forest with your guide, he can plan a trip according to you. You can include visiting the villages, Japanese World War 2 caves, waterfalls and wildlife hotspots.
Lake Toba
Formed because of a volcanic explosion around 70,000 years ago, this 500 metre deep lake is still warm because of the underground volcanic activity. You must take a swim in this lake while in Sumatra. Also there is an island within the lake, so you will also visit an island within the island.
Gunung Leuser National Park
Having one of the most diverse ecosystem in the world, this UNESCO world heritage park is home to a lot of species of monkeys including the endangered 0rangutans. It is also the only location in the world where the oranhgutans live freely. You can also find elephants and rhinos in this national park.
Mount Sibyak
It is an active volcano you can actually visit. Not that you are going to see lava flowing out of it but there will be plenty of vents exhaling out sulphur steam and boiling mud everywhere. While the rest of Sumatra remains hot and humid you can actually experience cold at the top of the volcanic peak. Also, there is hot spring close to the peak, you can take a dip in it after the trek to relax.
Cuisine on offer
Sumatra has a lot of Padang food which constitutes mainly of coconut milk, spicy chili and steamed rice. You will find a lot of sea food and local fruit dishes, also Sambaul is one of the main curry you will find every. One speciality of Sumatra that you must try is Spicy Beef Rendang.
Visa
Indians don't need a visa to visit Indonesia, so you just won't have that hassle in your life while planning this trip.
When to go
Although Sumatra have a tropical weather but the best time is to visit from May to September, the weather is sunny and chances of rain are very less.
Getting there
There is no direct flights from Delhi to Sumatra. So here's how you can go:
By air: You can get a flight to Kualalampur from Delhi and from there you will have plenty of options to fly to Medan, Sumatra. A roundtrip from Delhi to Medan will cost you around ₹33,000.
Getting around
The best way to travel in Sumatra is by Angkots(shared taxi) and buses
Costs
Flight from New Delhi to Athens: Starts at ₹16,000
Hotel stay, per night: ₹5,000 (IDR 1020000)

A budget meal: ₹120 (IDR 24500)
A fancy meal: ₹490 (IDR 1,00,000)
Accommodation
There are lot of options to stay in Sumatara, randing from luxury hotels to budget stays.
If you are looking for cheap accommodation you should look for guesthouses, there are a lot of options to stay around ₹1000. Some most popular stay options in in this range are Freddies Santai Sumurtiga, which will cost you around ₹1700 (IDR3,50,000) per night. Thomas' Retreat Bukit Lawang is another porperty you should go for, it will cost you around ₹484 (IDR99,500) per night.
For luxury travellers, Novotel Pekanbaru is an excellent options that offer comfortable stay in Sumatra. It will cost you around ₹3,250 (IDR6,67,516) per night.
Have you stayed been to Sumatra, share your unique experience here.
Also, check out Tripoto's YouTube channel for some amazing travel videos and inspiration!