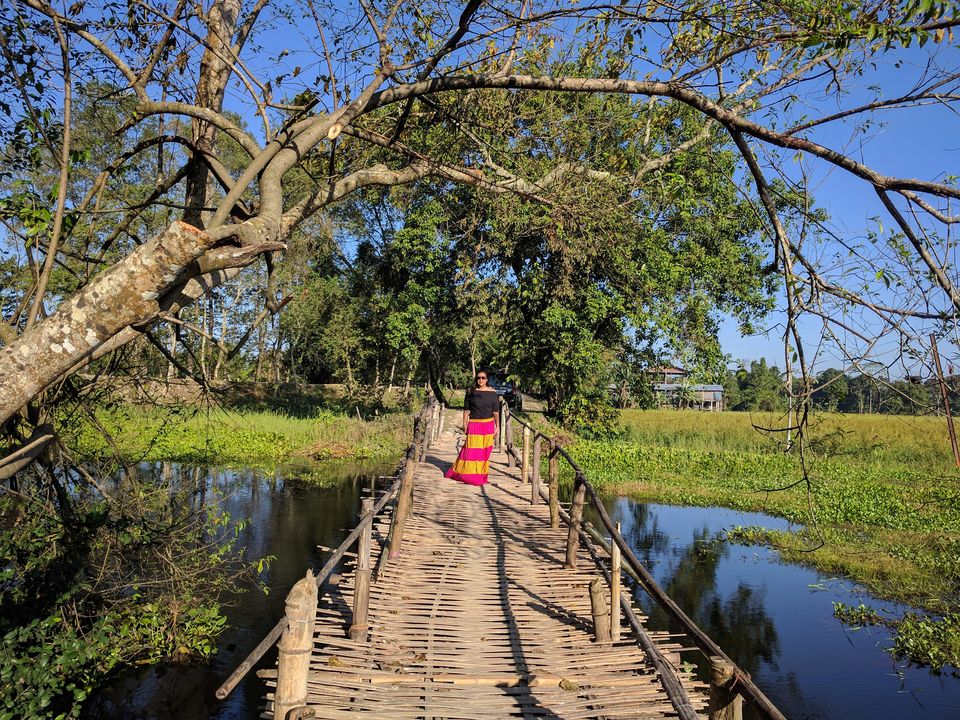 Chances are you are a seasoned traveler and love backpacking or explore places at your own luxury. Chances are travel bug has bitten you. Chances are you are running out of places to go which are off-beaten, which surprise you and which is 'different'.
Majuli, ticks the box for all of the above..Raw, off beaten, unique and maybe on the World map only for another decade..this is a place you should go if you are looking for 'new' places.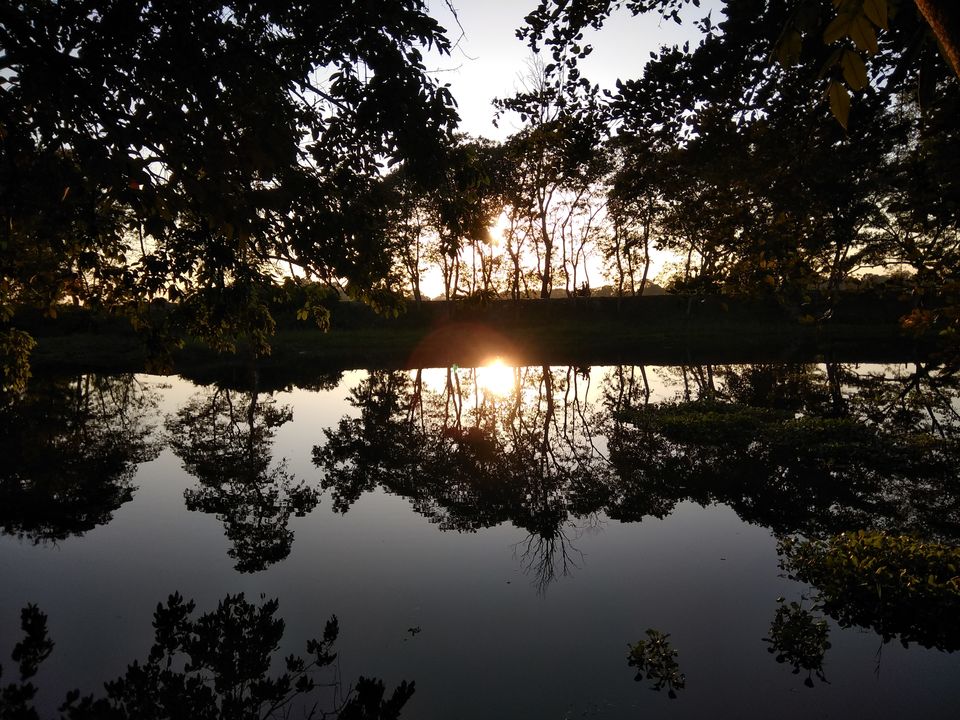 Facts about Majuli:
Textbooks says Majuli in the Brahmaputra River in north east India covers an area of around 880 km² (340 miles²). Due to the frequent flooding of the Brahmaputra Majuli suffers heavy erosion. In the last 30-40 years it is estimated that it has lost around one third of its area and it maybe around for next 2 decades only. Majuli is home to around 160,000 people. Part of Jorhat district in Assam, this is the largest inhabited river island of the World (as per Guiness Book of World Record) and a strong contender of becoming a World Heritage Site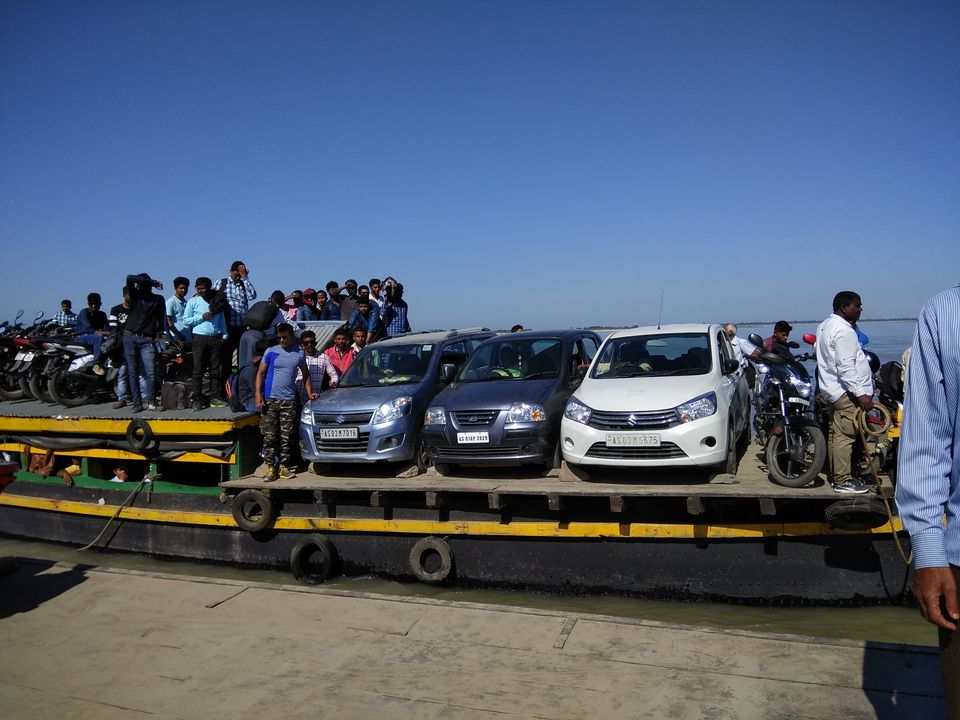 Getting there:
Delhi- Guwahati- Kaziranga National Park- Johrat- Majuli- Guwahati
This is a place which is famous among travellers through word of mouth. We came across lot of foreigners who were visiting this mystical place after visiting Kaziranga. Nearest airport is Guwahati airport. From there (Paltan Bazaar), you can directly take am ASTC (Assam State) bus to Johrat or may take a bus to Kaziranga, stay for a night and then continue to Johrat. While coming back, you will however take atlest 8 hours bus journey from Johrat to Guwahati. From Johrat which is a busy district, which reminded me of Daryaganj in Delhi, take an auto in Rs 200 and get dropped at Nimati Ghat. From Nimati Ghat take a ferry of Rs 20 each, and in 90 minutes you will be in a atypical Assamese village and back in time!
***Welcome*** **I am not exaggerating***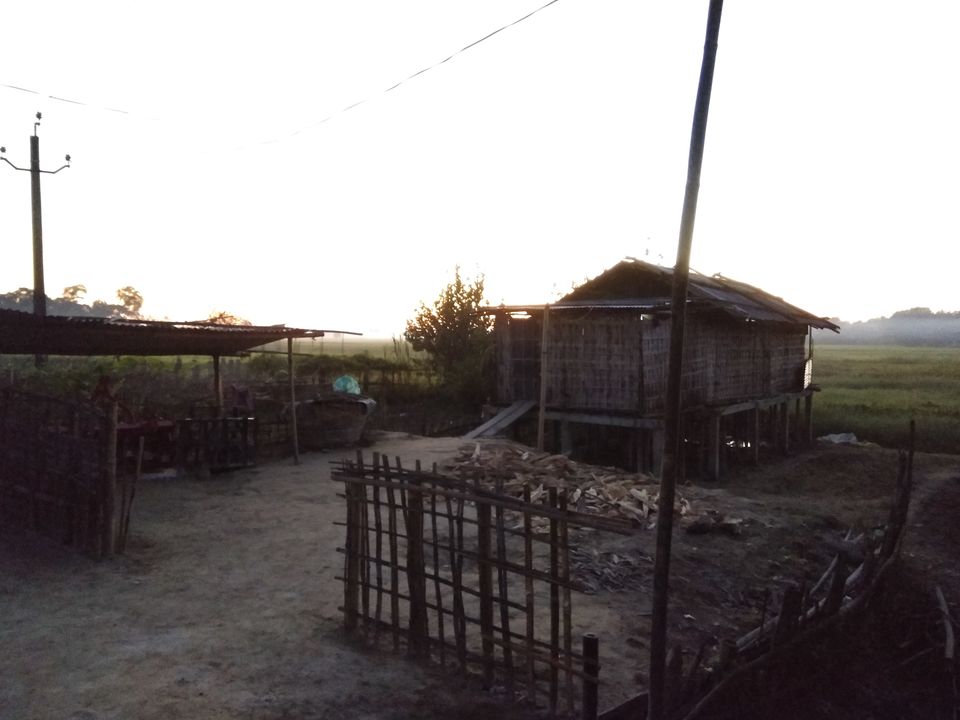 Experience there:
Sight seeing: As I said, it is a tourist place and hence you will find options for cabs who can take you to hotels directly from the ferry drop point. Cab charges are fixed and they generally don't negotiate. Rs 500 to a drop to hotel and Rs 2500 for day sightseeing which includes visiting the missing village, tribal village and their homes, Majuli's ancient satras (Hindu Vaishnavite monasteries and centers for art and history). They also take you to show traditional village practices like how rice beer is brewed at each home, how bamboo decorations are made and the tradition art of Mask making is kept alive.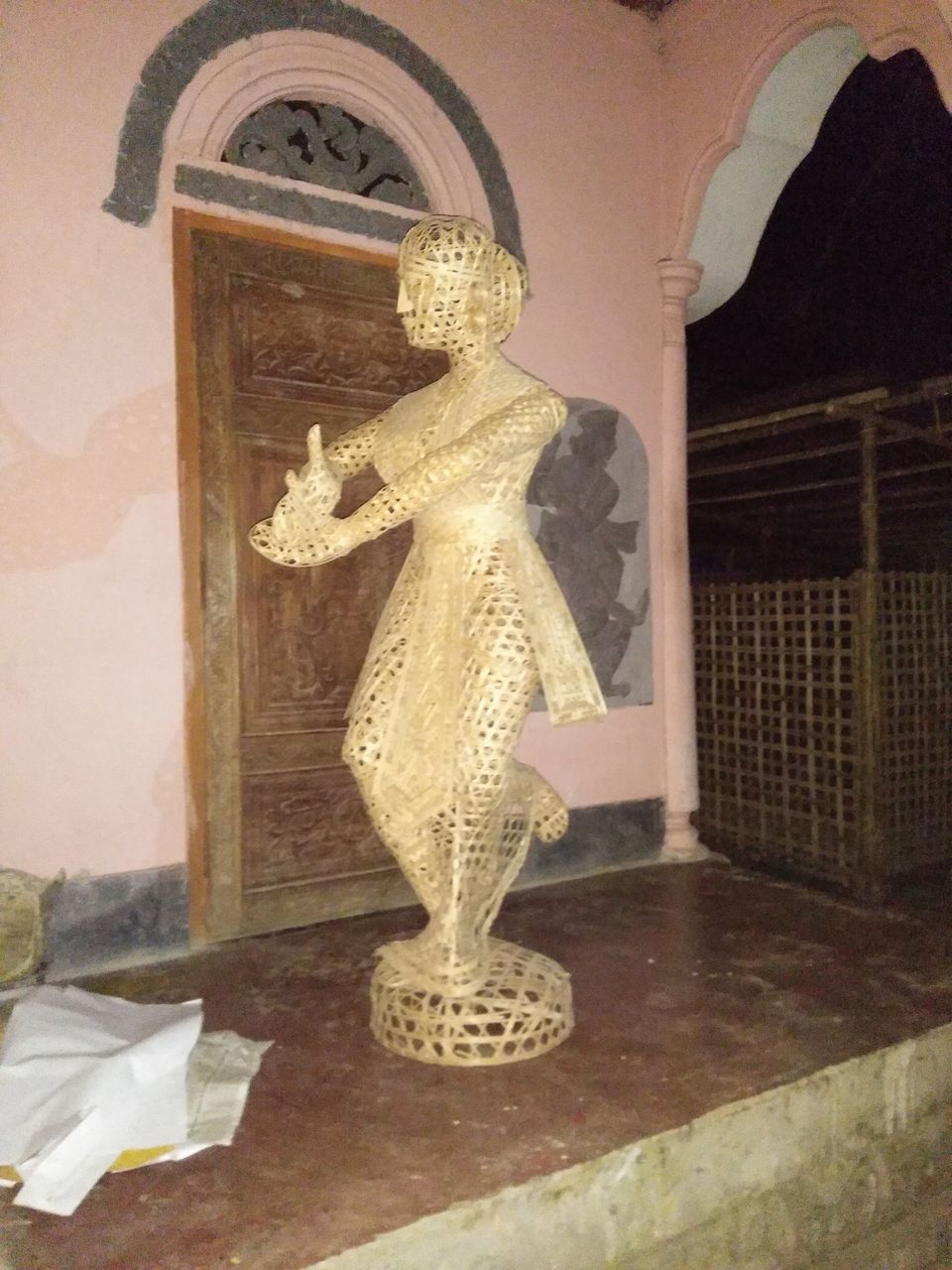 A note here- If you are short on days there, hire this cab whose driver will also act as a guide. In case, you have days- try and hire a cycle and explore on your own.
Photography: This place has the clearest skies, bluest water and such bright colors that any photograph that comes here looks magical.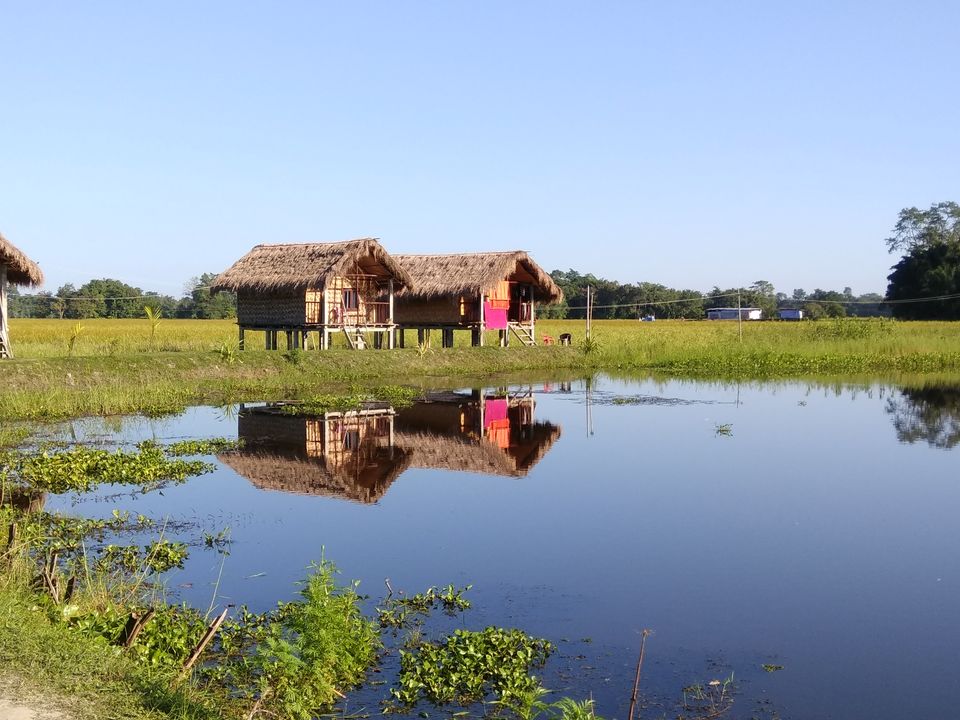 Sunsets and Star Gazing:
The sun rises before 5:00 am and sets at 5:00 pm. By 5:15 pm, it was as dark as 9:00 pm of Delhi. Enjoy the most beautiful views here and get surprised to see the entire galaxies at the night.6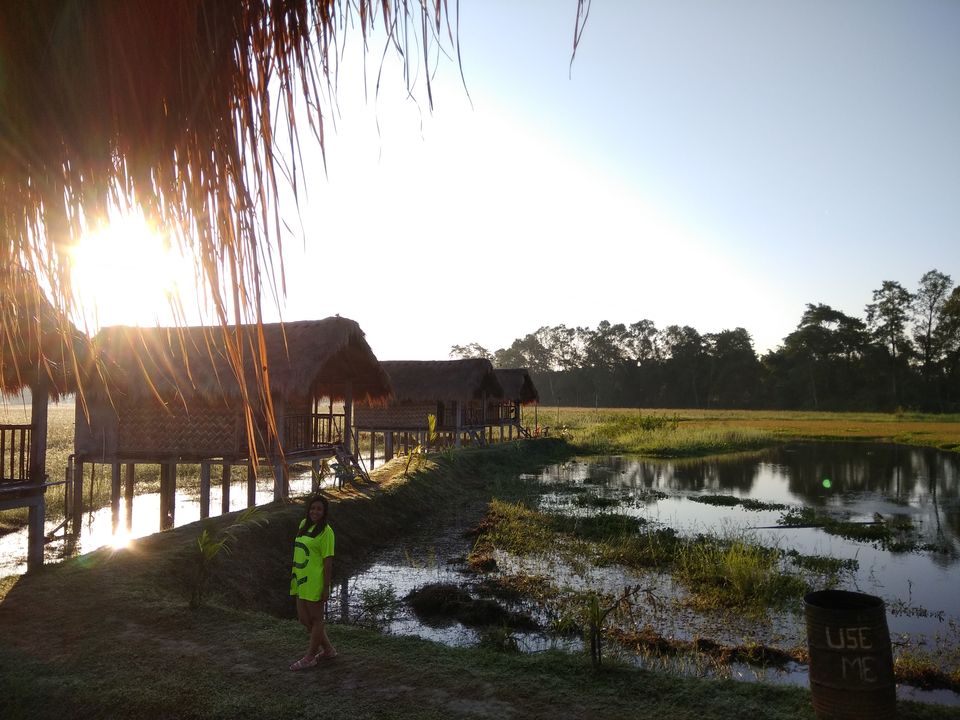 Assamese Tribal Culture:
As I said, this place may not survive our climate change. Lot of people are doing their best to conserve such ancient practices but I don't know how successful they will be. Experience the huts entirely made of natural material (bamboo, wood, stones, dry grass), their farming, the way of fishing..life there is tough and it is incredible to see their ways of surviving it!
Stay at Majuli:

You can search the best places to stay at Trip advisor and those top 5 places are good to go. We, 2 girls; stayed at 'Ygdrasill Bamboo Cottage' and I can't recommend this more. A separate cottage built on stilts next to the lake and paddy fields was the highlight of our entire 10 day trip. I have stayed at Tree house in Thailand but this is way better. Have a look: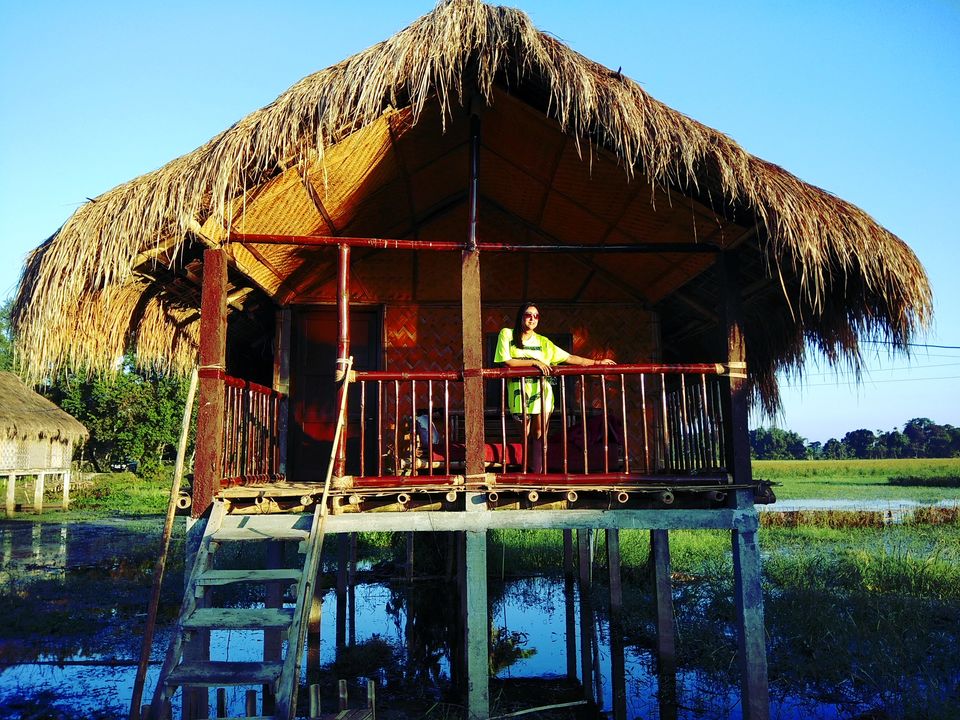 Have a look from inside!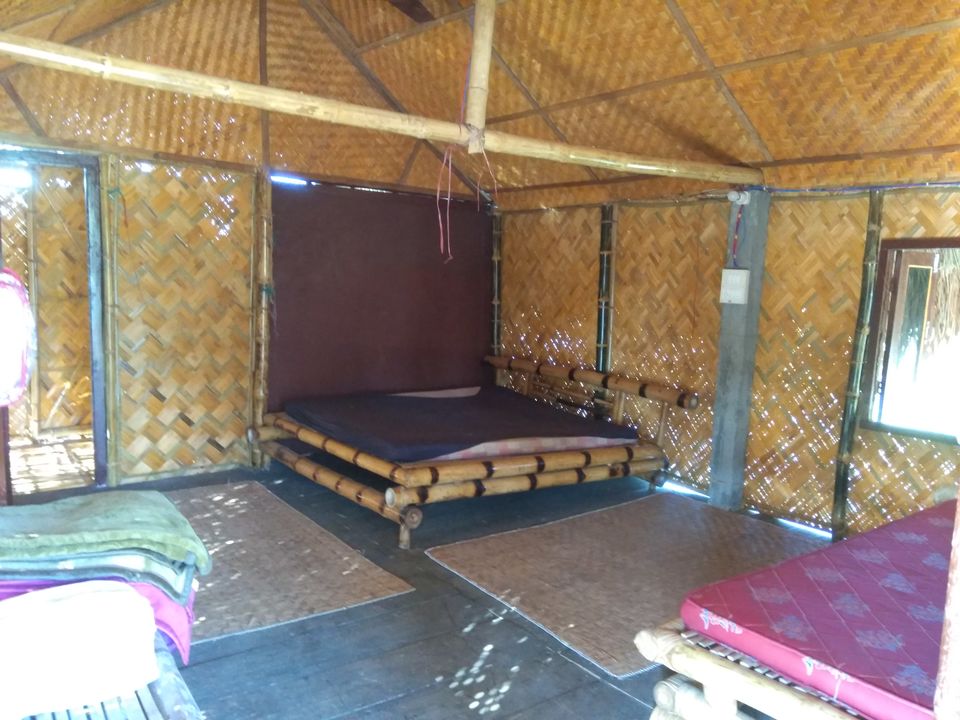 There are options of camping also, you may check online for it.
Travelling Tips:
1. With this view, come mosquitoes. Room has mosquito nets, carry odomos. If you can brave that, this hotel as well as this place will be the best memory for you.
2. Because of niche tourism and few options, this place is expensive. Cab drivers don't negotiate as rates are fixed. You will not find other options there. Hence, as a backpack traveller, you may find this place a little expensive.
3. Don't be too fussy about food. Traditional Assam food is a little bland but very flavorful. Try and your palate may thank you for it.
4. Carry cash. GST hasn't reached here and ATMs maybe are without cash.
5. Explore, be generous with locals and don't bargain too much. It's okay to spend here a little more. This money directly goes to the locals here.
So, put it in your 2018 bucket list and don't make any North-East trip without Majuli in it. Feel free to ask me any questions here to help you plan better.
Originally written for www.travelninja.co.in

Follow me on Instagram (Beingtravelninja) for finer details!
Keep moving'