Are you planning a trip to the Gorgeous Land of Greece? Here's how I did you one better:
A week long power-packed Greek itinerary handmade for you.
Day 1,2: SANTORINI
Cruising:
You can start off your day with a early morning cruise on a sailboat, there are fixed packages (you can check at your hotel), and get onto a cruise on a sailboat that takes you around to Red Beach, and a few hot springs near volcanic eruptions.
Lunch at Ammoudi Bay - it's a 2km steep walk down from Oia. They have cute little cafes by the harbour which serve local delicacies - I'd recommend a savoury crepe from the Hungry Donkey!
Side note: Ammoudi Bay has great spots for cliff jumping.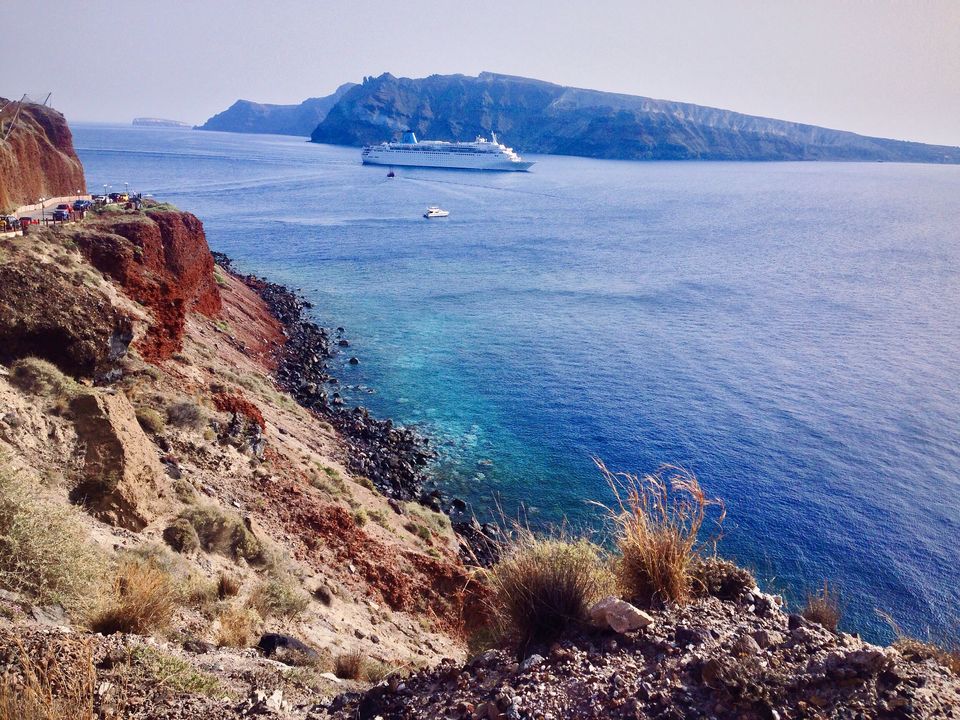 Sunset: You can head back up to Oia/ or take a bus to Fira (a 20 minute drive) or Imerovigli right in time to catch a glorious, orange sun setting into the Adriatic Sea. Don't forget to try some of the local beer - I'd recommend the Volkan Blonde.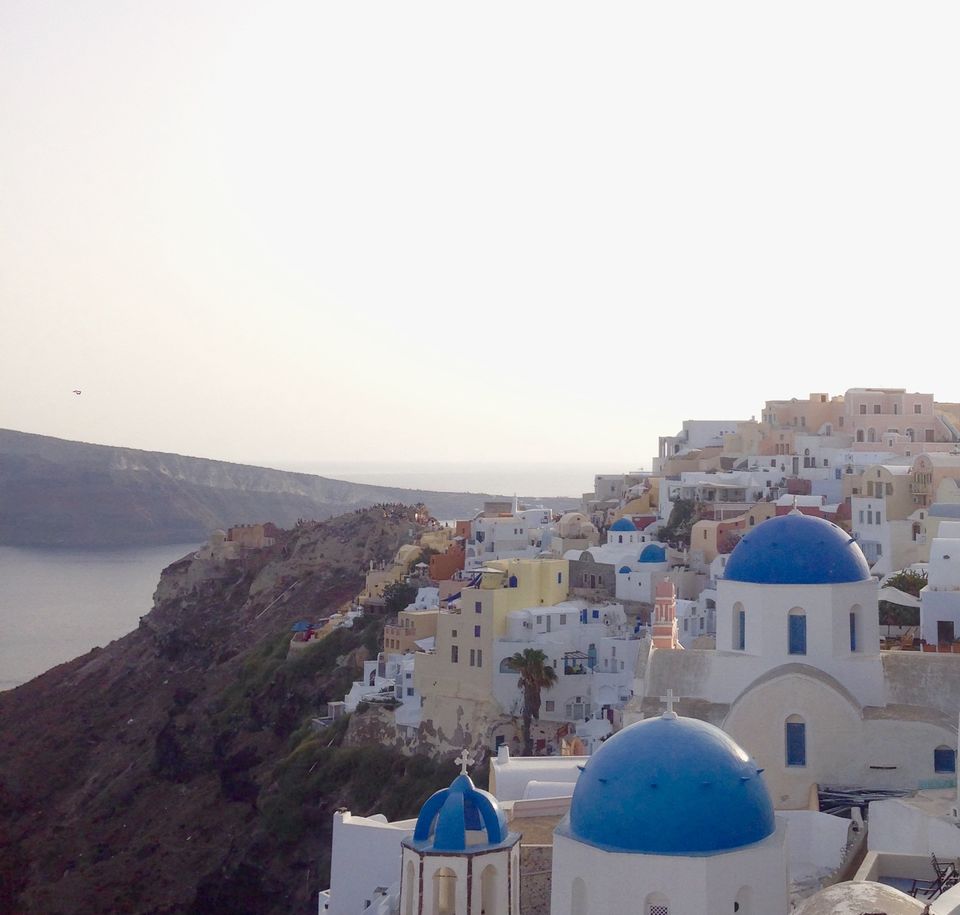 Nightlife & Shopping:
Fira is a fabulous area to visit for a couple of drinks, dancing and shopping. There are open-air beach bars along the Promenade where the party goes on all night. Momix serves up some yummy cocktails if you want to get right to it.
The souvenir shops in Oia are over-price compared to the ones at Fira. A must-buy would be the Donkey Milk soap, and pretty much all things Olive Oil! Side note: The Parathiri Caffe at Fira serves the BEST iced Freddo Cappuccino you could image. And you can pick up some really nice handmade souvenirs - we found cute little Santorini themed mason jars and wine bottles.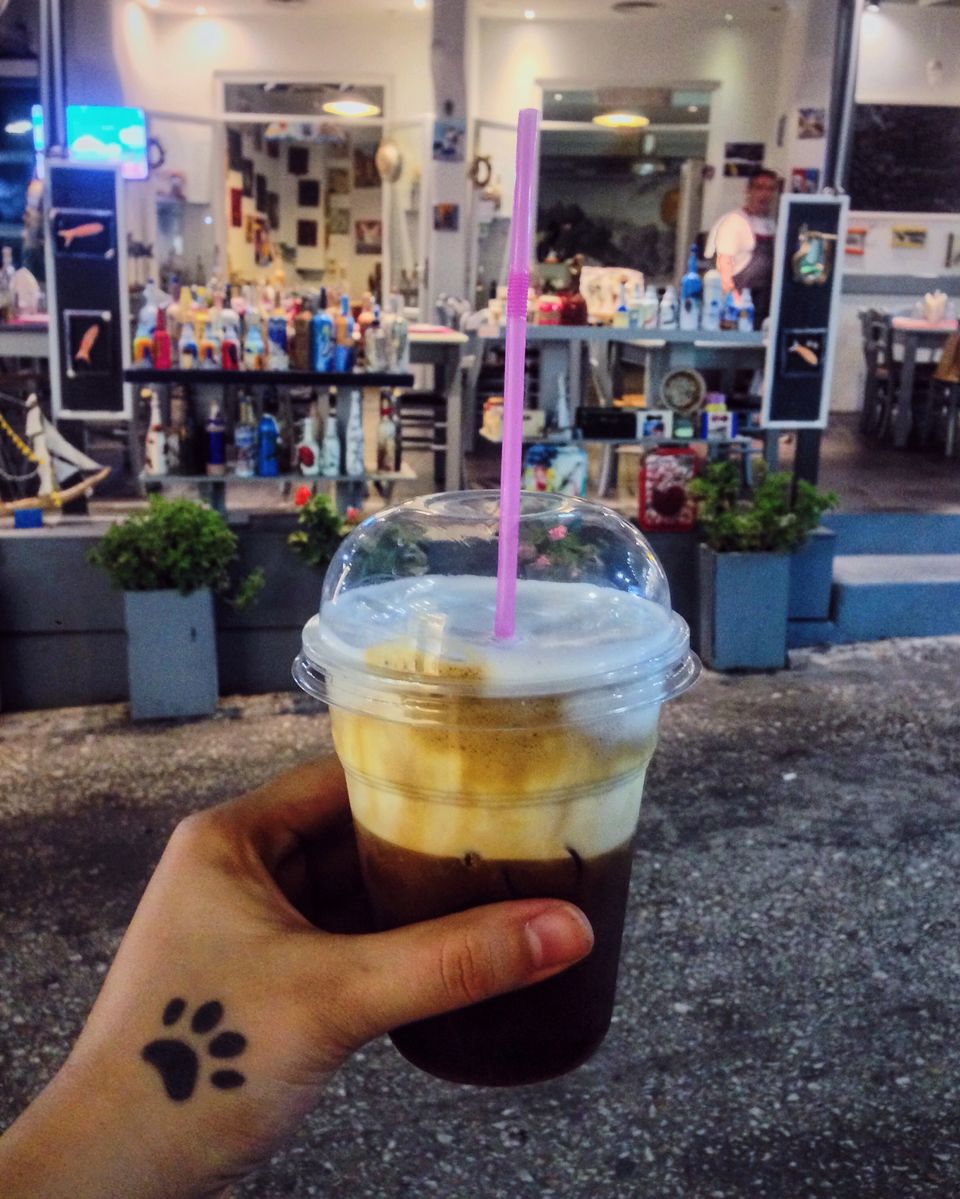 Day 3: Athens
We had a one day stop at Athens - to soak up all the cultural experiences the Capital had to offer. We picked up the multi pass from the Main entrance of the Acropolis, which allows entry into almost all the historic sites in Athens. The pass is for 30 euros, and it allows access to: The Acropolis, Olympieion, Agora, Hardian's Library, Temple of Olympian Zeus, and a bunch of museums. The Acropolis and the Temple is a definite to-do.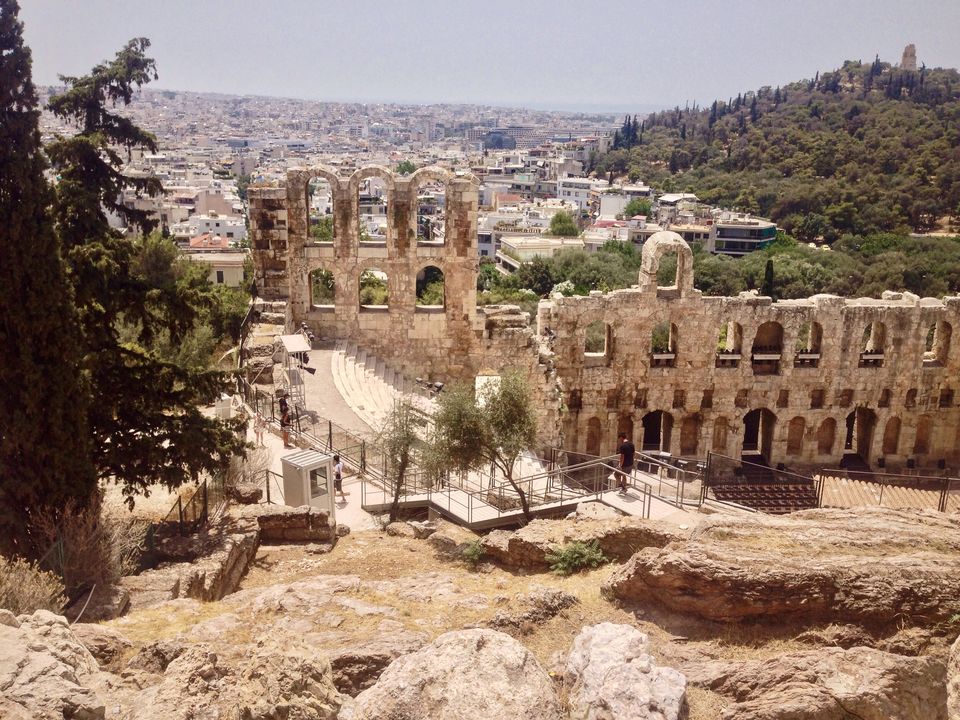 Lunching and Shopping: A one day sightseeing trip can be quite taxing and that calls for some exquisite recovery-meal delicacies. Head to Plaka (15 minutes walk from Acropolis), to cool off and replenish with some greek deliciousness. Some of the Tavernas have an outdoor setting, which is great because you get the aroma of some amazing food and you can people gaze. The freshly squeezed mint strawberry smoothie served at any taverna literally brings you back to life after an exhilarating but exhausting morning in the heat.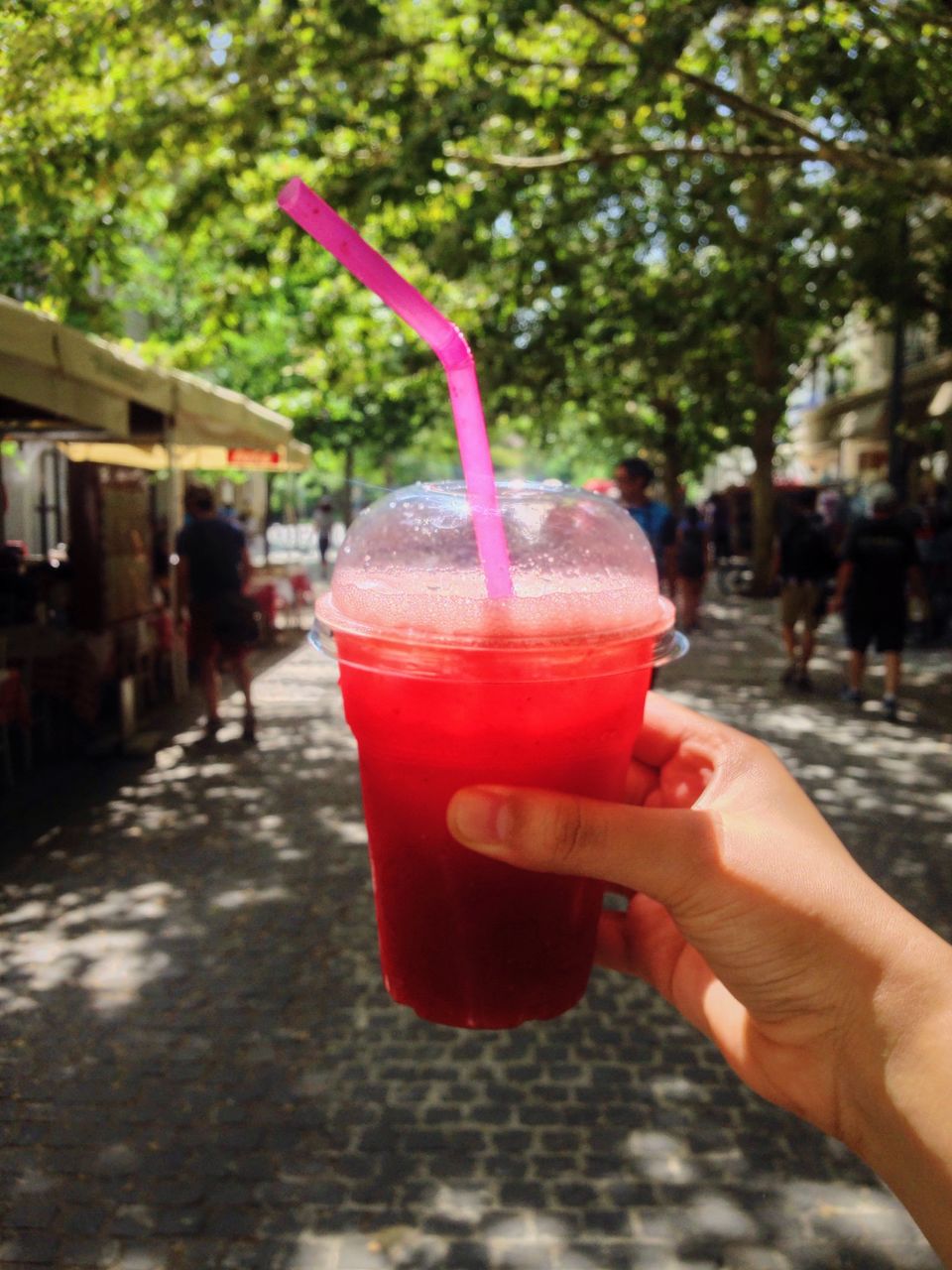 You can also pick up a few souvenirs at the shops in Plaka. In the evening, head to Monastiraki Square for the flee markets and cordon of stores where you can pick up local Greek artifacts and ofcourse, espresso beans!
Day 4,5: Kefalonia
Welcome to the best corner of the entire world. White sand and pebble beaches, azure water, gorgeous aerial views, beaches in the middle of mountains, limestone caves, all of these are few of the highlights of this charming little island. Kefalonia makes for the best postcards and polaroids, but most importantly, the fondest memories. Hike up to the peak of Mount Ainos National Park for an early morning sunrise shenanigan and you can watch the sun ascent out from the Aegean Sea.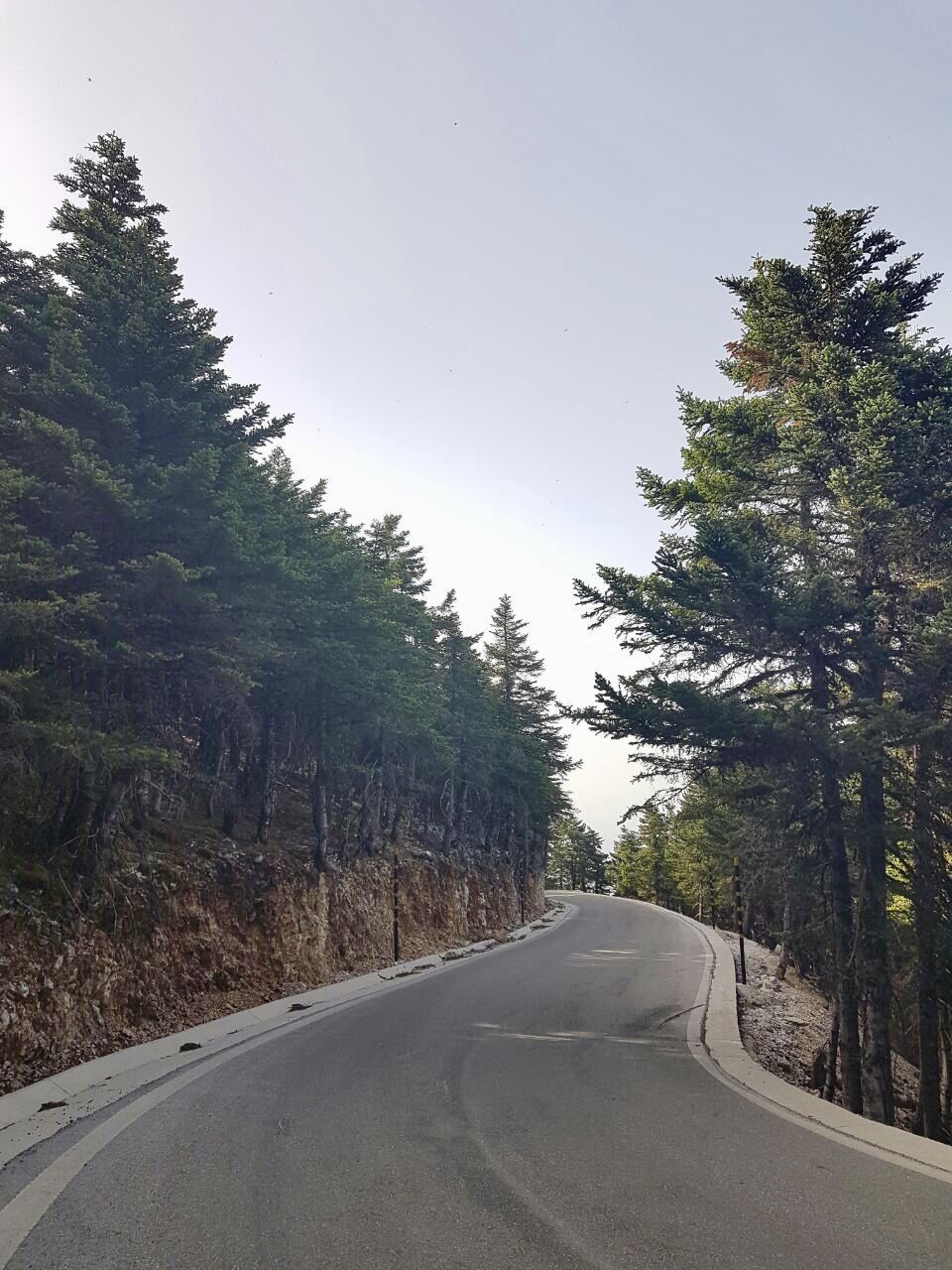 Make an evening pitstop to Atisamos or Myrtos beach and encounter the calming turquoise waters. The multi shaded seas that lay by an endless strip of dramatic beauty perched between mountains, calls out to all aesthetic lovers. End your Kefalonia love affair at a night out by the harbour at Sami, and be sure to visit 'The Mermaid' for dinner to experience some of the tastiest food, friendliest staff and peaceful view the ships that are docked out.
Day 6,7: Zakynthos:
I'm not a big fan of the cliche, so we decided to take a two hour ferry ride out to Zakynthos, instead of one of the more obvious choices. Zakynthos, though a cauldron brimming with charm, has its secrets kept well hidden. We stayed at this gorgeous (but surprisingly reasonable) villa called Hotel Varres. I highly recommend the place if you're looking for something relaxing and semi-grandiose, after 5 nights of airbnb-ing it out. The first thing to do is really a no brainer. You say Zakynthos, I says Navagio! A ferry ride out to Blue Caves and Navagio Beach is the first thing we did. And the sight is definitely a pleasing one. Another obvious is Cameo Island, which is all the way on the other end from Navagio, but worth the two hour drive.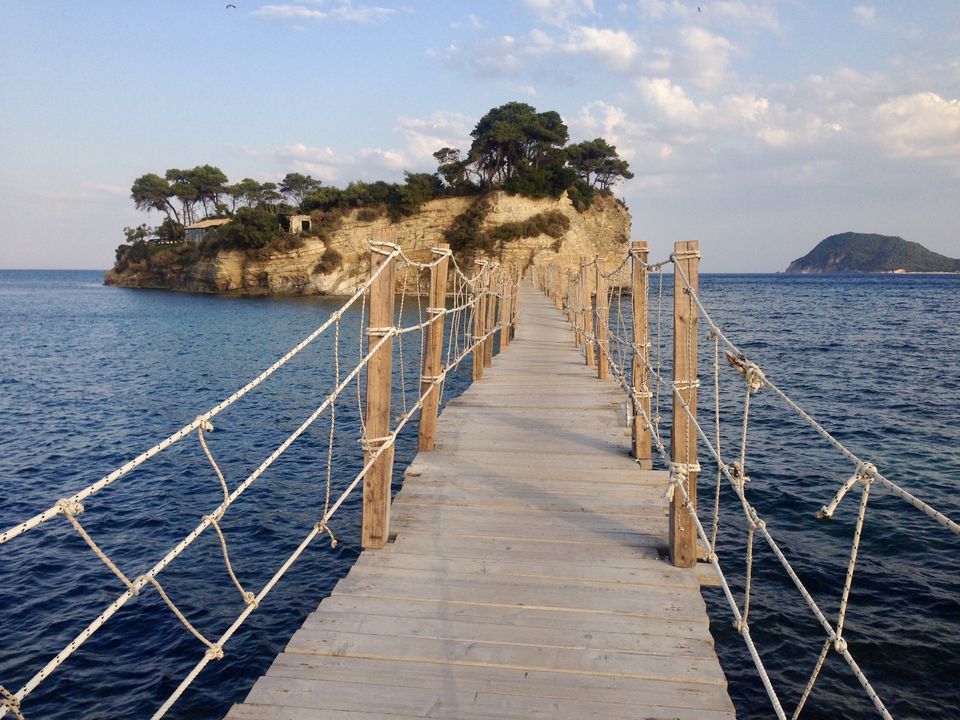 Cameo island is entirely a world of its own. You walk over a wooden walkway and you cross around the front-facing side only to make your way into a small little bubble of your own. There are bars on the beach, and they serve up some mojitos that you can sip on with your feet up, whilst enjoying the shade of a wooden hut. You've got yourself some lively music, salt in the air, drink in your hand and nature's tanning bed - I couldn't think of a more relaxing way to end the day.
You could also head out of Cameo earlier, and you reach right onto Laguna Beach, which is like a mini Walking Street of it's own. For Day 2 we have a fun morning either at Porto Limnionas or Porto Vromi, both of which are a stunning, secluded patch of sea surrounded by lush greenery on two sides. This followed by a shopping spree at Rouga Square, and then some fancy ol' wine and dine at Keyoneri, Old Town is what you need to bring a fabulous ending to Summer In Greece!