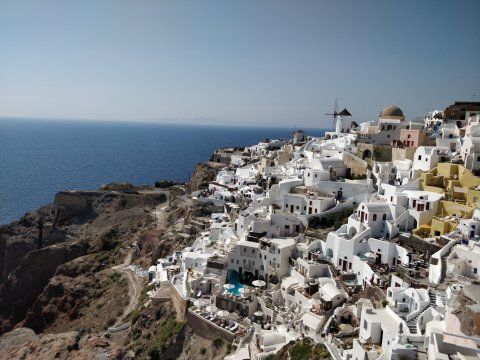 So here we decided to take one step ahead in life of getting hitched and deciding for some lone time to explore ourselves as well as new place.After many options that we shortlisted, Greece excited us more.
Greece has two parts - One is all about the ancient mythologies and the other one is to dive in to the beauty of crystal blue water, beaches and islands of Greece. We decided to explore both the side not boring ourselves too much in mythologies. We researched many other islands apart from Santorini - Mykonos, Crete, Naxos, Paros, and Rhodes. Mykonos is known for its night life. If you are a party person you should definitely go for it. After research we finally decided to go first Athens then Rhodes and then Santorini. The day came when we were supposed to fly from Mumbai to Athens.
We arrived in Athens at afternoon 2 pm and then checked in to hotel at Delphi art hotel in Omonia circle which is surrounded by the market area, cafes and restaurant. Since only half of the day was in our hand we decided to explore local market. Also since it was Labour Day, the public transportation and markets were closed for the day except restaurants. So all we had to do was take brisk walk to nearby areas and hog Greek food.
We went to one of this hotel called "A little taste of Home" where you get amazing Caesar salad and Pasta.
Greece is all about food, love, beauty and mythology and we decided to indulge in every bit of it.
Some of the known Greek food-feta cheese, olives , coffee , pasta and yogurt and we wanted to taste all these famous cuisines. Vegetarians will not find much difficulty here unlike other countries. If you think of having good food in Greece you will spend maximum 20 Euros.
What not to miss in food in a 10 day trip? (Everything Veg)
• Greek yogurt.
• Greek Salad
• Greek coffee.
• Caesar salad.
• Pasta
• Pasta Salad
• Tzatziki dip (made of yogurt which is normally accompanied by garlic bread
After filling up our tummies we went to Piraeus which is the main port in Greece. If you are travelling to other islands via water ways this is where you will have to take your ride from ...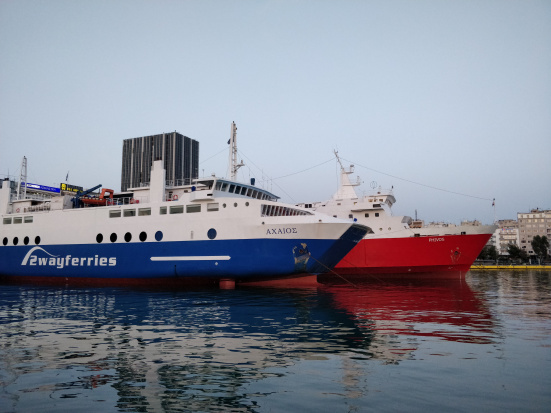 Walking the street of Athens, we found many people begging in their suits ,Ugly streets and vehicles all of these made us remember the economic turmoil few years back.
Few tips:
• The country ask for more of cash and not card.
• Also it is little risky to walk in the streets of Greece carrying too much of cash. So try to make maximum use of Travel card wherever it is possible. Lastly when no option is available you can make use of cash.
Next day we took a tour to Delphi. It's always better to do homework before you go to any place. We did little research on Greek mythological characters but we still weren't aware of it completely. Delphi is regarded as sacred in Greek mythology. There is a small hike which takes you to Apollo's temple .Also there is an amphitheater for 5000 people. (You can only see the seating area) and much higher there is a stadium which was used for athletic games of Delphi .You will also be able to see temple of Athena which is close by.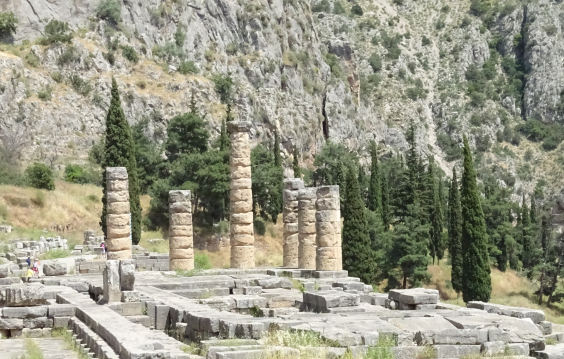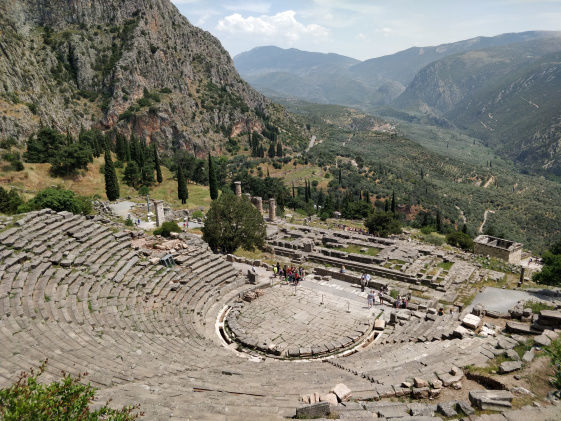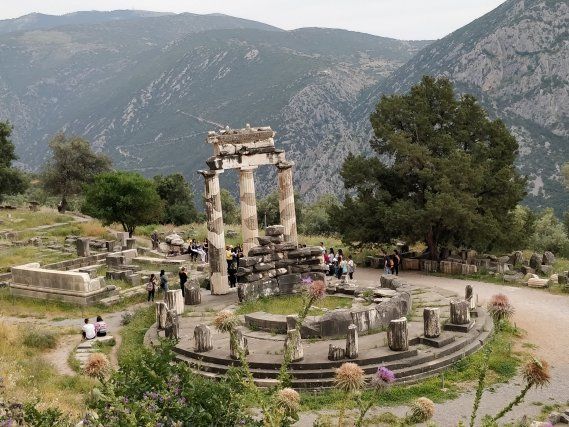 We went for an Hop on Hop off tour in Athens which started from Syntagma Square Terminal . The City Tour covered below points:
• Greek Parliament.
• Melina Merkouri / Plaka
• New Acropolis Museum- Must Visit. It tells you in detail about the structures of the ruins. Also some of the Greek characters .
• The Acropolis and Parthenon
• Temple of Zeus
• National Gardens
• Benaki Museum
• Panathenaic Stadium ( Also known as Ancient Olympic Stadium)
• National Library
• National Archaeological Museum
• Omonia Square
• Karaiskaki Square
• Thession Station /Kotzia Square.
What not to miss in the City Tour?
Syntagma Square Terminal - Best place to start exploring Athens by walk. There are many points nearby this terminal. This is said to be the business district of Athens.
The Hellenic Parliament ( Greek Parliament ) - Where you can see the change of the guards wearing the traditional attire should not be missed. You can see the change of Guards every hour.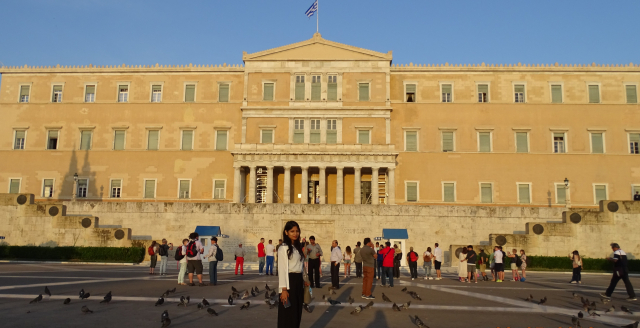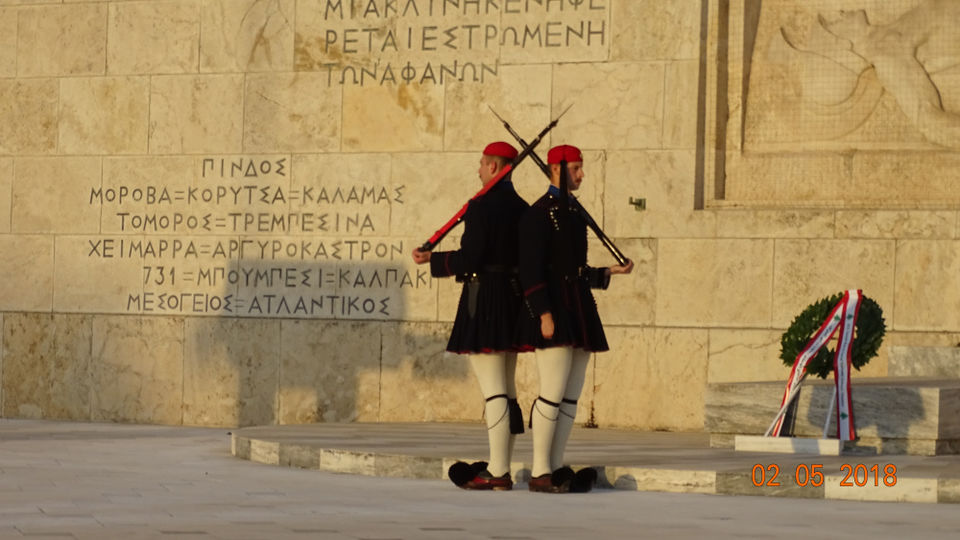 Melina Merkouri / Plaka- Plaka near to Syntagma square seemed to be a very lively place. The street is full of claasic cafes and restaurants. You will find many options for deserts and food over here. I loved the ambiance.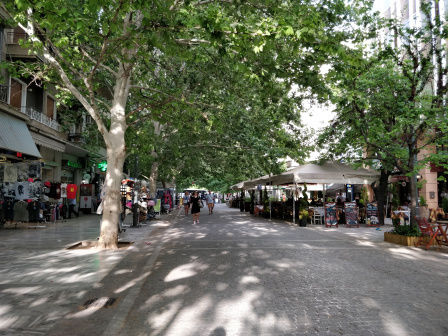 New Acropolis Museum - Very interesting Museum. As you walk inside don't forget to look down to see the archaeological site which is amazing. The museum is of 3 levels and they have explained detail about the structures , characters, acropolis and stories related to it.They is also small auditorium at the 3rd level where they show a short film about the Greek mythology and structures connected to it.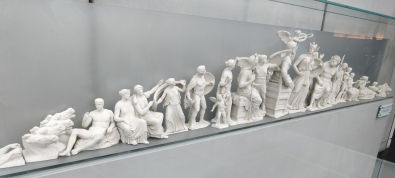 The Parthenon- This is the center piece of the slopes of Acropolis which is dedicated to Goddess Athena.
Temple of Zeus- It is dedicated to Zeus God ( God of thunder and Lightning). We were lil disappointed when we went inside. They charge you 6 Euros per person but there is no guide or any information written about the monument. So we would suggest don't waste money over it instead you can just click pictures from outside gate.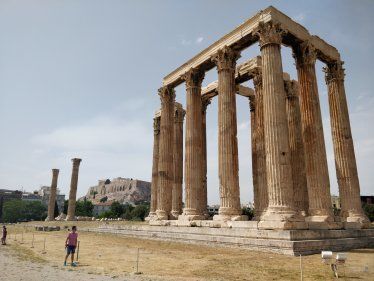 Panathenaic Stadium-One of the best places in Hop on Hop off tour.This is one is the ancient stadiums. They give you audio tape with 10 channels where you can hear the history of stadium chronologically.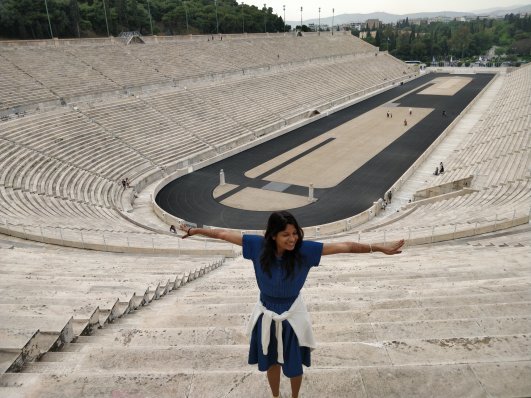 We had to travel to Rhodes today in afternoon. Since we had time in hand we thought of exploring New Olympic stadium .We decided to go by Metro as it was close to our hotel like 7 mins walk .Always try to book your hotel nearby Metro station this will help a lot in saving money over taxis. We grabbed a metro map and took green line i.e. (Piraeus Line) towards the direction of Kifissia .we got down at Eirini station which is close to the new Olympic stadium. We were not allowed to get inside the stadium .So we just wandered the outside area of stadium .Very Huge Stadium. I wish it was maintained properly.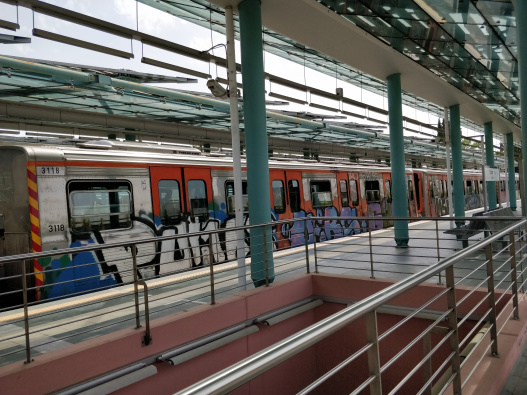 Rhodes is one of the less popular islands which is close to turkey. The moment your Aircraft lands over Rhodes you just can't take your eyes off the beach...So clean beaches...!!! Rhodes just gives you the best relaxation mode which actually a person seeks for... The proper beauty of nature and crystal clear water beaches is what I loved about Rhodes.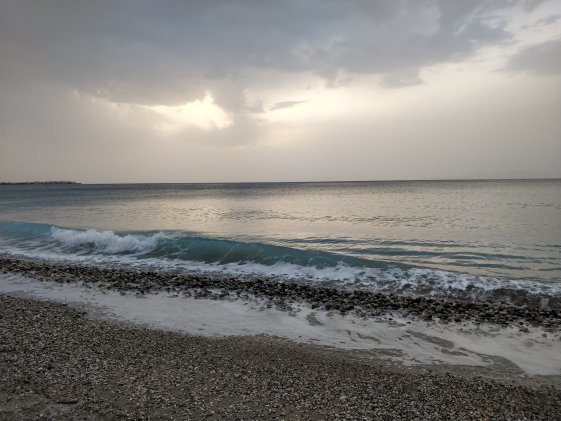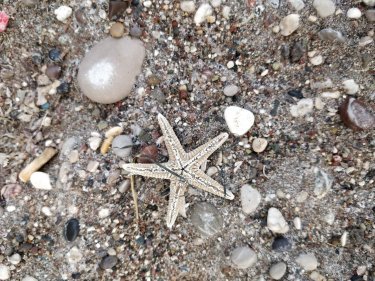 Rhodes have beautiful villages .We went for a small one day Symi tour. Symi is known for its beautiful neoclassical colorful houses facing sea with only 3000 residents over there.
Symi is also known for the manufacturing of Original sponges. The brown sponges are the original ones whereas the golden is treated with chemicals. So if you are thinking of buying sponges go for the brown ones.
Original Sponge shop at Symi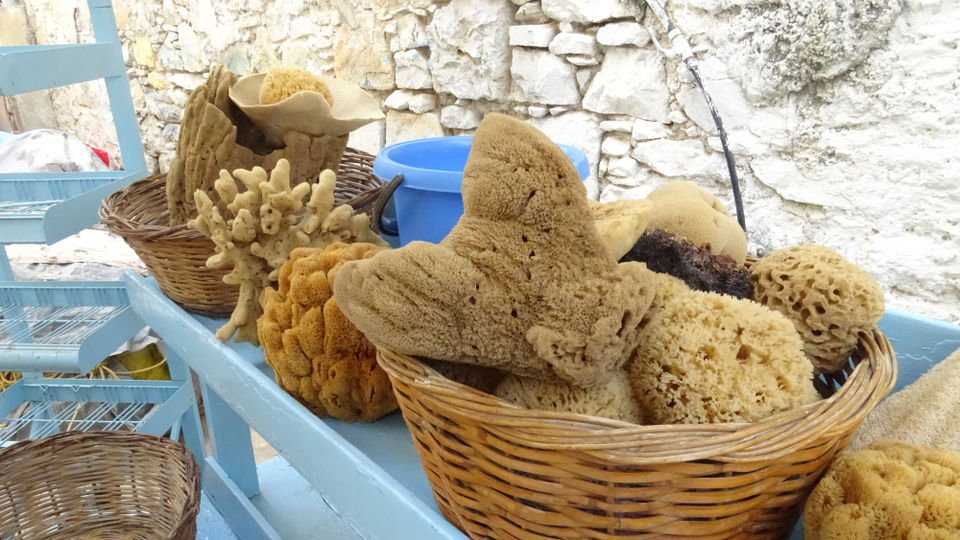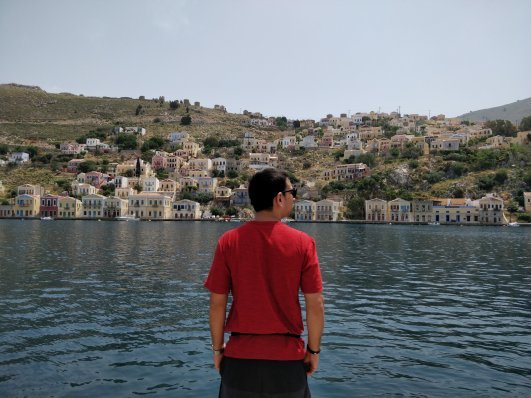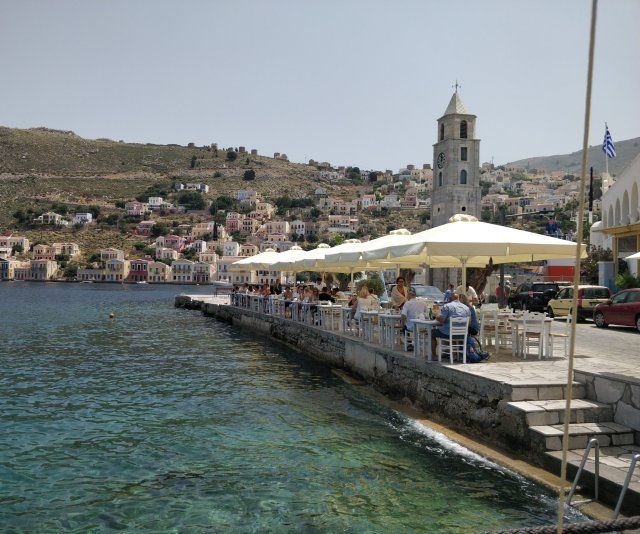 Blocking the forces of Evil (That's what people hang outside their door to block all the evil forces)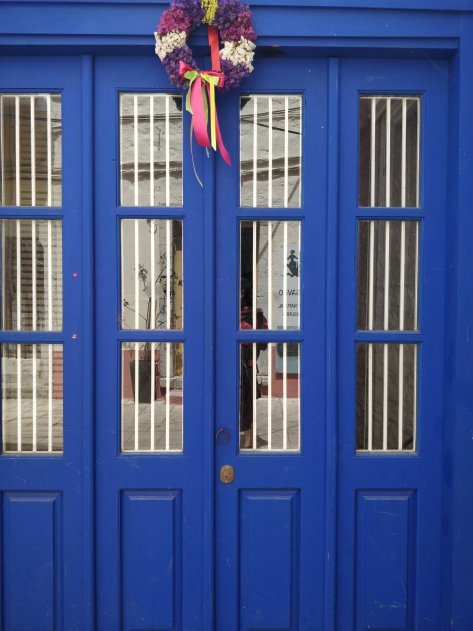 We also visited a small village named Panormitis. It is famous for Monastery which is located at the sea front. It's a typical orthodox monastery with beautiful interiors.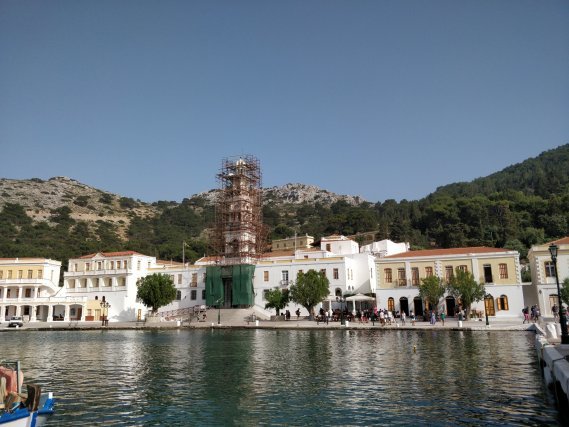 After Symi tour, the next day we planned to go Anthony Quinn Bay. Amazing Bay and I heard that the underwater is even more amazing but unfortunately as the weather was bad and also due to short span of time in hand we couldn't go for snorkeling. We enjoyed more as we went over this bay via cycling...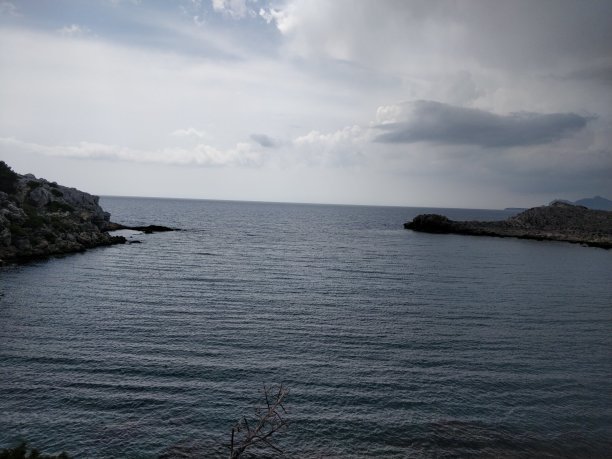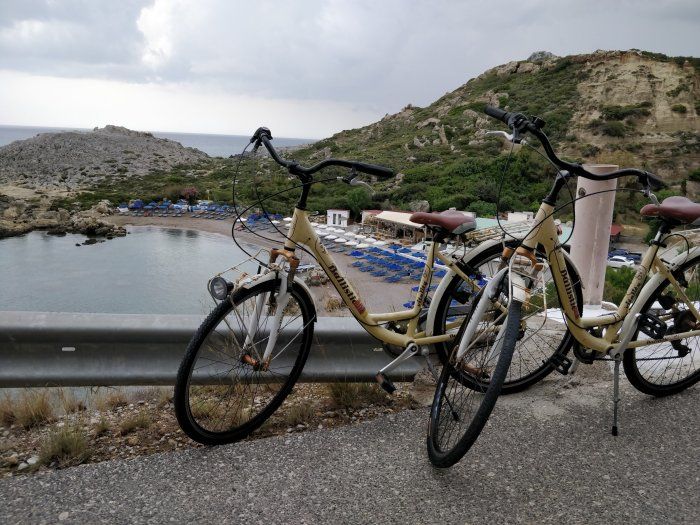 Santorini is beautiful but I loved Rhodes more...We had taken Cruise from Rhodes to Santorini which was an ultimate experience.
I would really suggest you to stay nearby Fira or Oia so everything is close by. Our accomadation was at Adamastos Hotel which was lil far away from the main city.
What you should not miss in Santorini?
• The enchanting tour of volcanic islands through the traditional boats.
• Sunset from Oia.
• Don't forget to click beautiful pictures of the famous blue domes.
• Lunch @ Thira.
• Walk through the streets of Fira.
• Three bells of Fira.
The traditional boat tour which I was talking about take you to the active volcano where you can actually see the lava vapors coming out.Just keep in mind to wear good shoes and avoid slippers or flip-flop and as you will have to climb the mountain. After that they take you to hot springs which is in the sea; they just park the boat in the middle of the sea from where you can dive.
Traditional boats that take you to volcanic tour.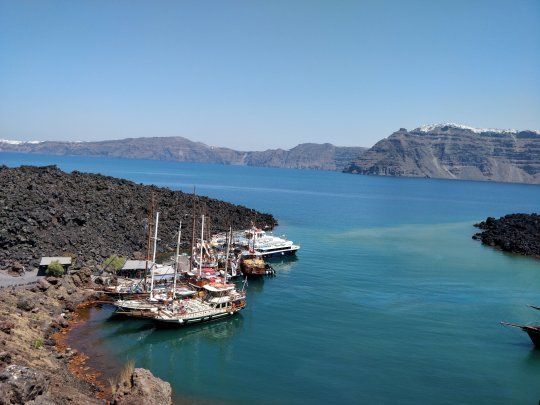 So when you get at the top, the guide will give you a chance to feel how hot the ground is ...( as shown below)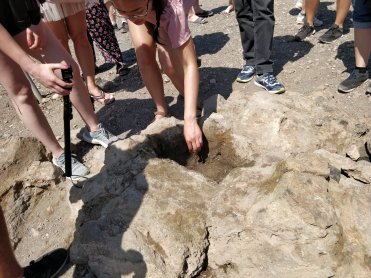 You will also enjoy the scenic view from Thira where you can have lunch and then they take you to Oia from where you can see the beautiful sunset .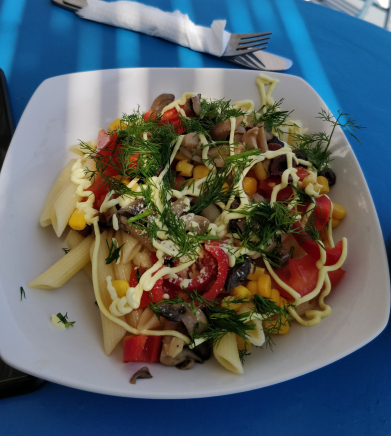 From here the pictures will talk more ...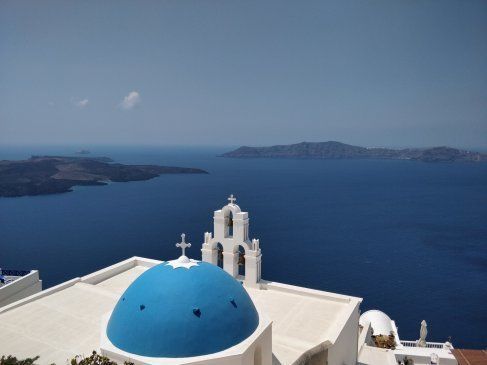 That known Famous Photo-stop in Oia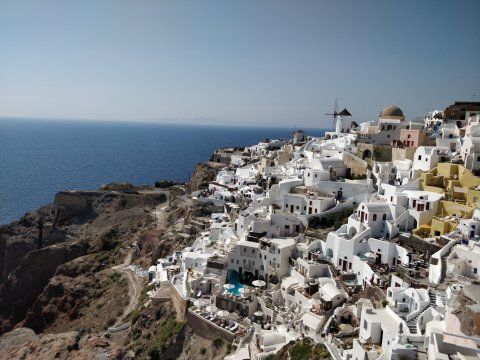 And Ofcourse the Mose Beautiful Sunset @ Oia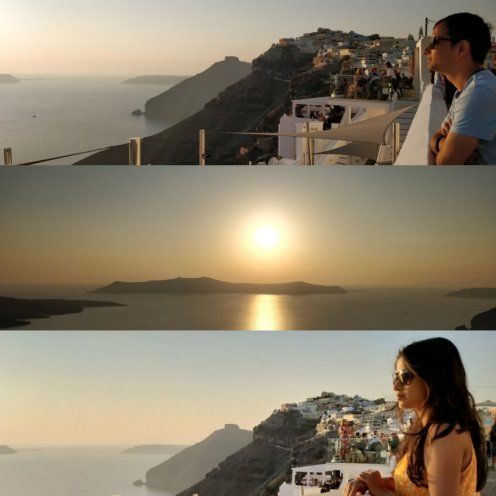 There is a donkey ride from Oia port to the main city which is considered as lucky by the Greek people.
Transportation:
Greece has lot of internal travel so if you get a chance to hire moped then go for it. It's just you need to apply for international driving licence. In few places they do ask for sharing the cab. You can actually go for it as it's completely safe plus cost saving.
Also do note if you are planning Greece Trip April to June is the best time to visit this place and it's always better to book your tickets in prior as the prices soar up due to the peak season.