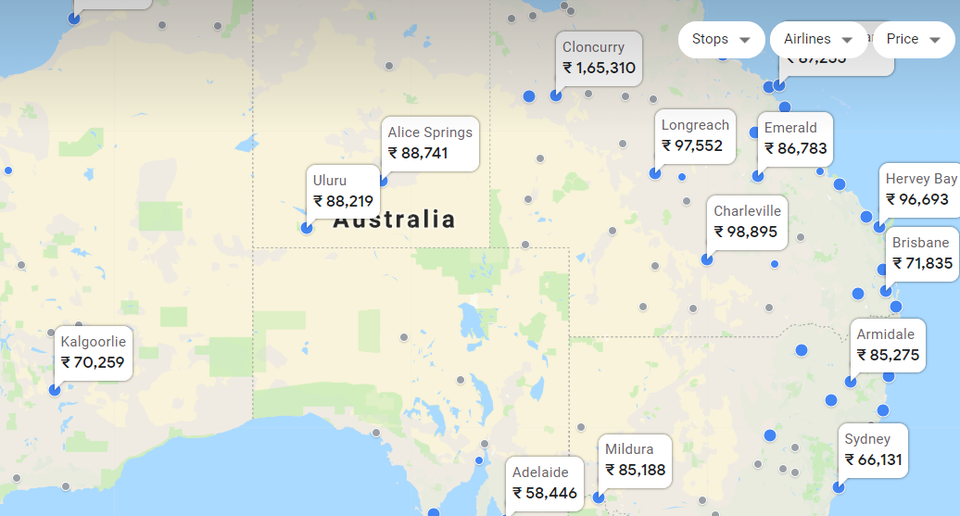 For all travel destinations, booking flights are the biggest initiator. And it would be a great cost saver if we can get cheap air tickets for the target we want to roam.
For a travel enthusiast, the most significant way to cut off the travel expense is to choose the destination where travel ticket is cheap for the available dates. However, there is one more way which you can use to search down the cheap flight tickets for the destination of your choice.
So, whenever you want to buy airline tickets, go to "Google Flights". Enter the required details and click on "Search." For illustration, I will use Australia.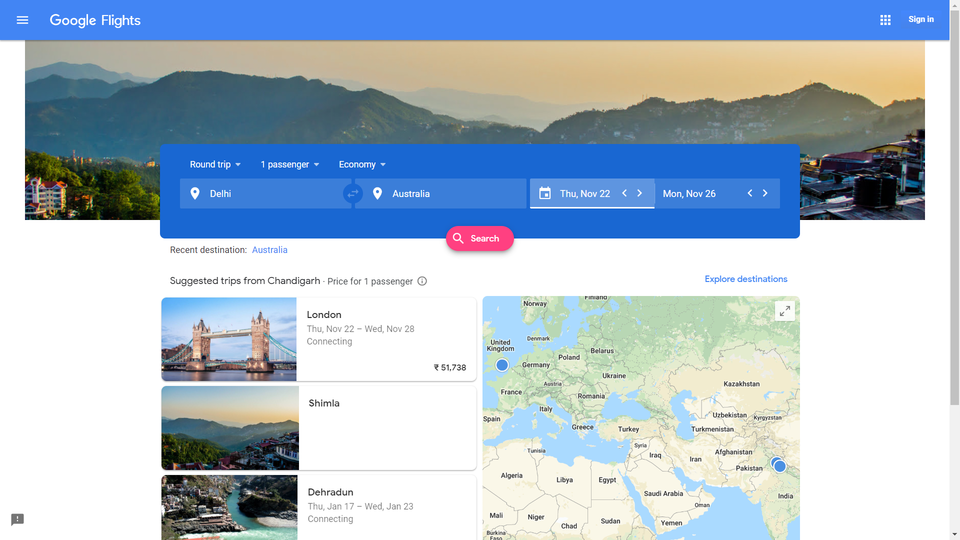 As you click on Search, you will see flight prices for various Airports of Australia from Delhi(India). As you Zoom In, you will see flights cost of other small airports. The combined view will give a straightforward approach to calculate the overall travel cost for Australia.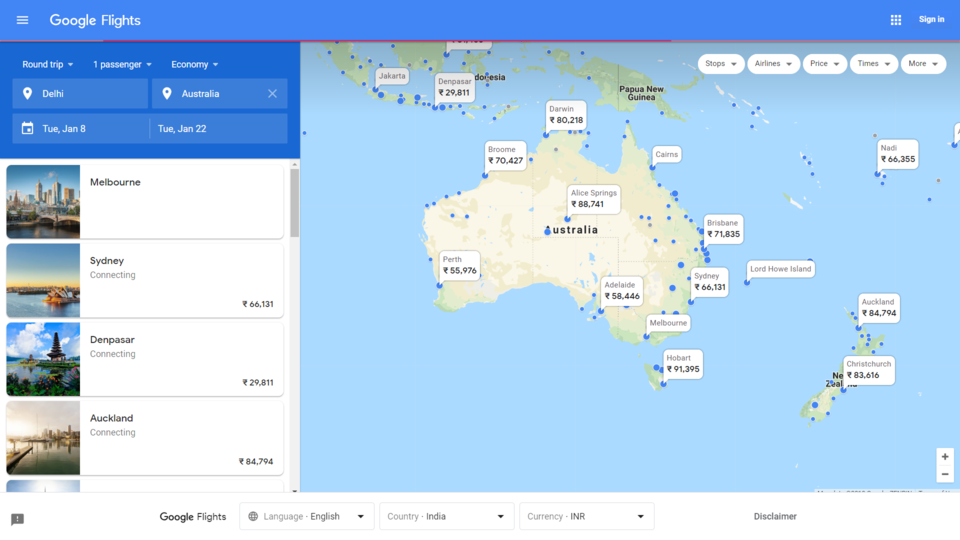 If you are planning to visit the coastal line of Australia, i.e. Adelaide - Melbourne - Sydney - Brisbane - Cairns, you can easily choose which place to fly to firstly based on the cost of the ticket.
As we know travel within Australia is the most significant expense for visiting Australia, So, Instead of choosing a commonplace Melbourne for to and fro journey, you can select Adelaide to start your trip.
Using the same approach as suggested by me, you can hop over other destinations and decide the route to minimize the travel code.
And thus save a lot of expense on traveling.
Please note that the prices in the screenshots are based on a random search for a random day. Price may vary for your search.
Follow me for more such articles.
Happy Travelling!!