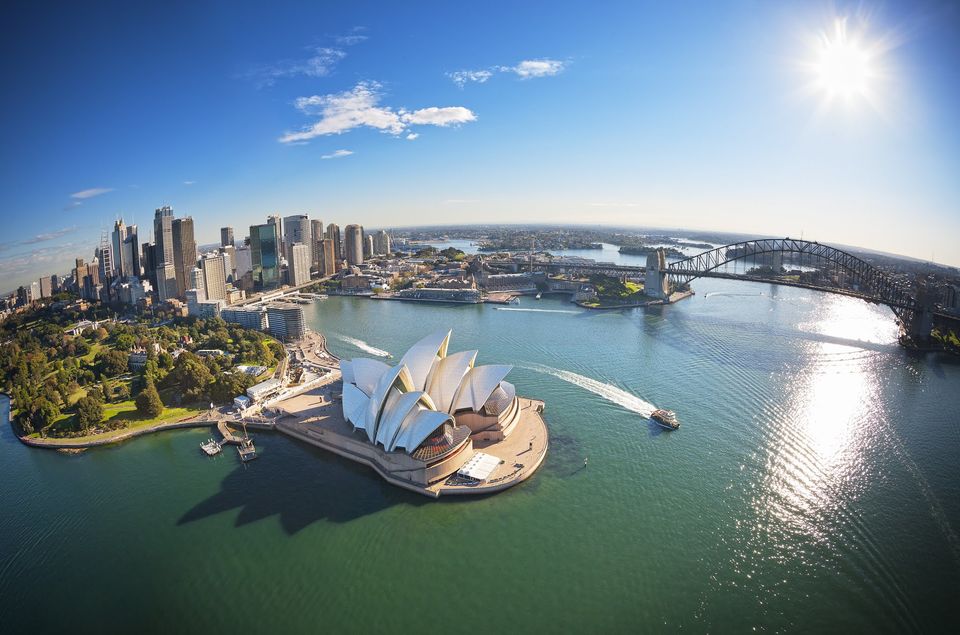 Planning an overseas trip can be quite daunting, especially when it comes to visa procedures. I was also quite apprehensive when I was planning my travel to Australia. With questions like "When should I apply?", "Should I get an agent?" and "How long will it take for my application to get processed?", plaguing my mind, I wasn't sure of what direction to take. However a little bit of research revealed that applying for a visa for the land down under is not difficult at all. So I thought I'd pen down this article, busting some of the myths and misconceptions we have about the Australian visa application process and make life for fellow travellers a little easier.
1. You can now apply online in a few easy steps
If you dislike visa application processes as much as I do, this comes as a boon. Since last year, Indian nationals have been able to apply for Australian tourist and business visas (subclass 600) online. All you need is an active internet connection and an ImmiAccount, which you can create by clicking here. Fill out the form, upload scanned copies of your documents and pay online, and voilà your application is submitted. You can also authorise a family member or a travel agent to apply on your behalf.

2. There's no need to visit a visa application centre!
Now Indians don't have to wait in long queues at the visa application centre because all verification will either be done through the ImmiAccount, over the phone, or over email. You can say goodbye to the interview rush and anxiety that usually comes with visa application processes. Just make sure all the documents you've uploaded online are correct and complete.
3. Visa processing times are short
A major perk of having the entire process online is that it has shortened visa processing time. Majority of business visas now get processed in up to 8 days and tourist visas in up to 19 days. And a fast-track service is available in case of urgent if you want your visa processed as early as within 48 hours. It can be availed for a charge of A$ 1,000 (approx. ₹51,000).
4. You don't have to submit your passport
Remember all that anxiety that came with submitting your passport and waiting for it to come back after the visa was issued? That won't happen anymore because the entire application can be done online. Visas are issued and then verified electronically when you board and de-board your flight. You just need to upload a scanned copy of your passport's front and last pages and all the stamped pages while submitting your application.
5. It won't burn a hole in your pocket
The online shift has also reduced application costs. The charges for a visitor visa (subclass 600) are AUD 140, which roughly translates to ₹7,150. There are no additional costs for online applicants. A standard visa is usually issued for a 12-month-period which means you don't have to re-apply if you're visiting again in a year since multiple entries are allowed. A stay of up to 3 months is usually permitted on each arrival.
Here are all the documents that you need to apply for your Australian visa:
• Passport - Current & Old (entire booklet)
• Income Tax returns for the last 3 years
• Updated bank statement for past 6 months (avoid internet statement). The statement should be stamped by the bank
• 3 passport size photographs with white background 35x45mm - 80% face
• Copy of Personal Travel Insurance
• Aadhar Card
• Pan Card
Are you planning to take a trip to Australia any time soon? Read more about the land down under here.

In Association with Tourism Australia