How many of you know that the theory of evolution was proposed on a tiny island off the coast of South America? And that island is home to the largest tortoises on this planet and some unique rock formations? The Galapagos islands, on the west coast of Ecuador is where Charles Darwin made these observations and is believed to be the birthplace of this theory.

As tweeted by Ecuador's Ministry of the Environment and reported by several portals, Darwin's Arch, one of the most photographed attractions in Galapagos islands, has borne the brunt of erosion, and has crumbled into the Pacific Ocean. This arch is a popular dive site for naturalists and diving enthusiasts, to witness the abundant aquatic life of the Pacific Ocean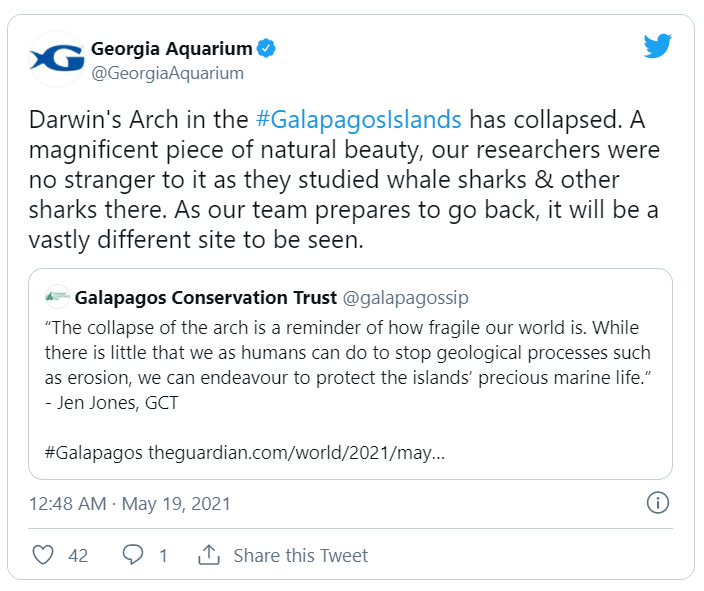 What's so special about Darwin's Arch?
The "Darwin's Arch",an iconic structure on this island, is a natural rock formation shaped like an arch, and often compared to the Arc De Triomphe of Paris. This arch and the island it is located on, has been named for Charles Darwin, whose 1835 visit led to his groundbreaking theories of evolution by natural selection. The islands are on the UNESCO World Heritage list as "a unique living museum and showcase of evolution."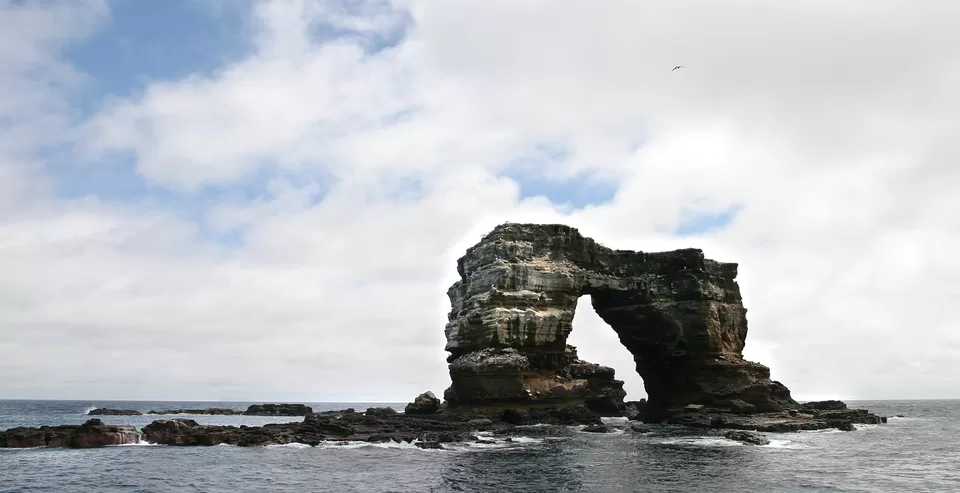 "It really was an icon of the Galápagos landscape and a marker for one of the most awe-inspiring wildlife experiences on Earth," Jen Jones of the Galápagos Conservation Trust told The Guardian. He further added that "the collapse of the arch is a reminder of how fragile our world is."
Traveling to Galapagos Islands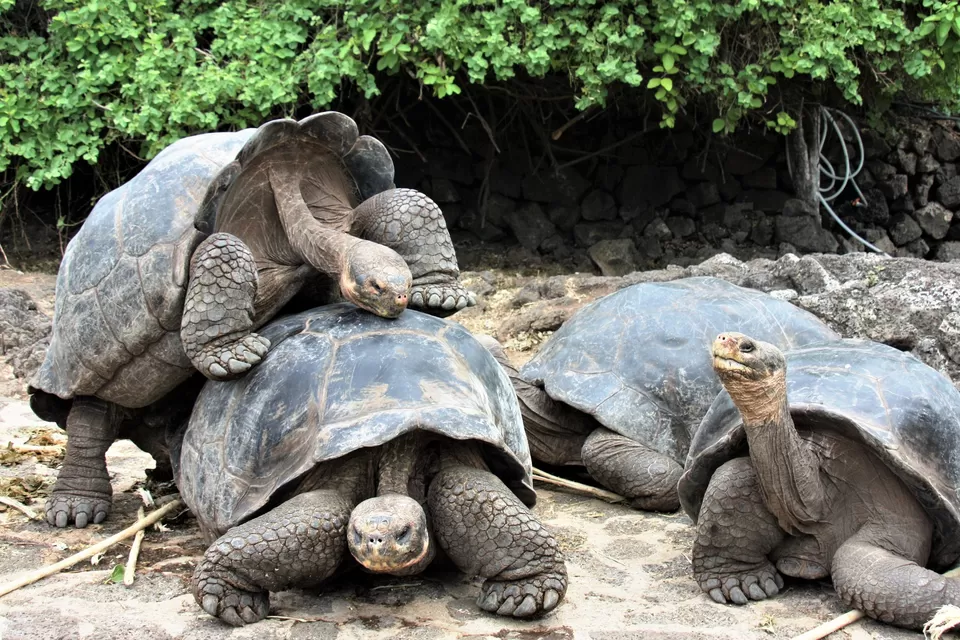 Located 926 km to the west of the Ecuador coast, the Galapagos islands attract eco-tourists for its abundant wildlife above and below the waves. Accessible by flight and sea, travelers have a multitude of experiences in these islands. One could snorkel and dive with denizens of the deep, from sharks, sea lions to sea turtles; hike by blue footed boobies, finches, flamingos and iguanas along the Darwin Trail; visit a volcano; or get themselves clicked with the largest tortoises on the planet. Best visited from January through April for the ultimate snorkeling and diving experience, these islands are a must visit for anyone interested in wildlife and natural history based travel.
Follow me on Tripoto and Instagram @thewanderjoy for more travel and life adventures!
Earn credits and travel for free with Tripoto's weekend getaways, hotel stays and vacation packages!
Get travel inspiration from us daily! Save our number and send a Whatsapp message on 9599147110 to begin!