"Do we really want to travel in hermetically sealed popemobiles through the rural provinces of France, Mexico and the Far East, eating only in Hard Rock Cafes and McDonald's? Or do we want to eat without fear, tearing into the local stew, the humble taqueria's mystery meat, the sincerely offered gift of a lightly grilled fish head?" – Anthony Bourdain.
Well, a traveler probably can never discard these words by Bourdain, and being a foodie, my journeys have an intrinsic connection with the local delicacies of the land! Whether it's breakfast or dinner, or maybe a quick snack on the roads - I'm always up for a grab that tempts me. Whilst most of us will equate Australian cuisine with the iconic Aussie barbecue, it seems that there's much more to add to the food scenes of Oz!
During my recent trip to the Southern Continent, I hopped along the East Coast and binged to my heart's content! Here's a glimpse of 3 best breakfast stops that I made on my way (and trust me when I say this, the tastes still lingers in my mouth!).
Waking Up To Such Delightful Treats In Gold Coast!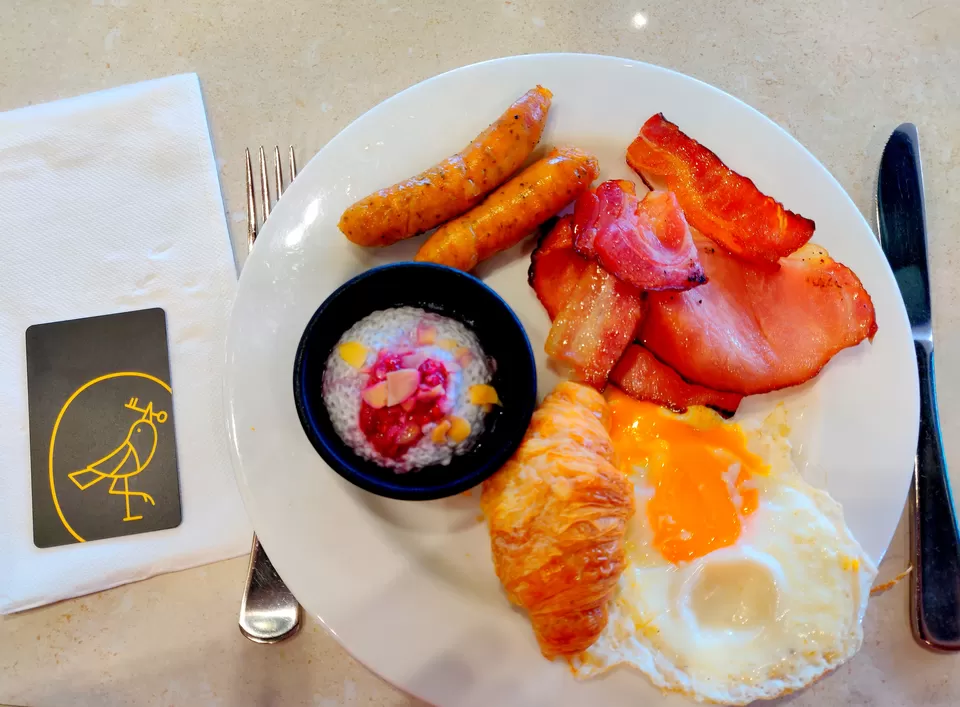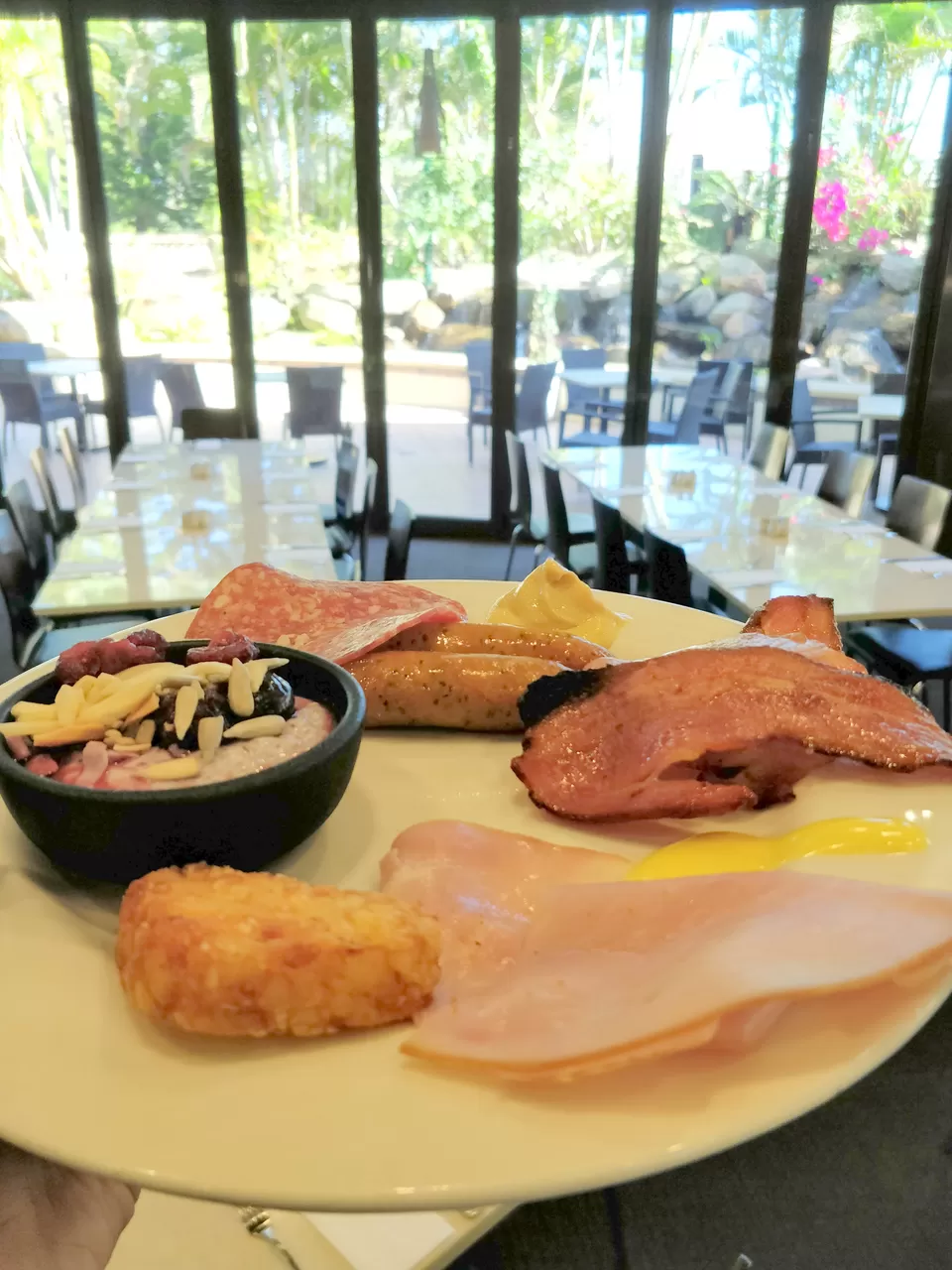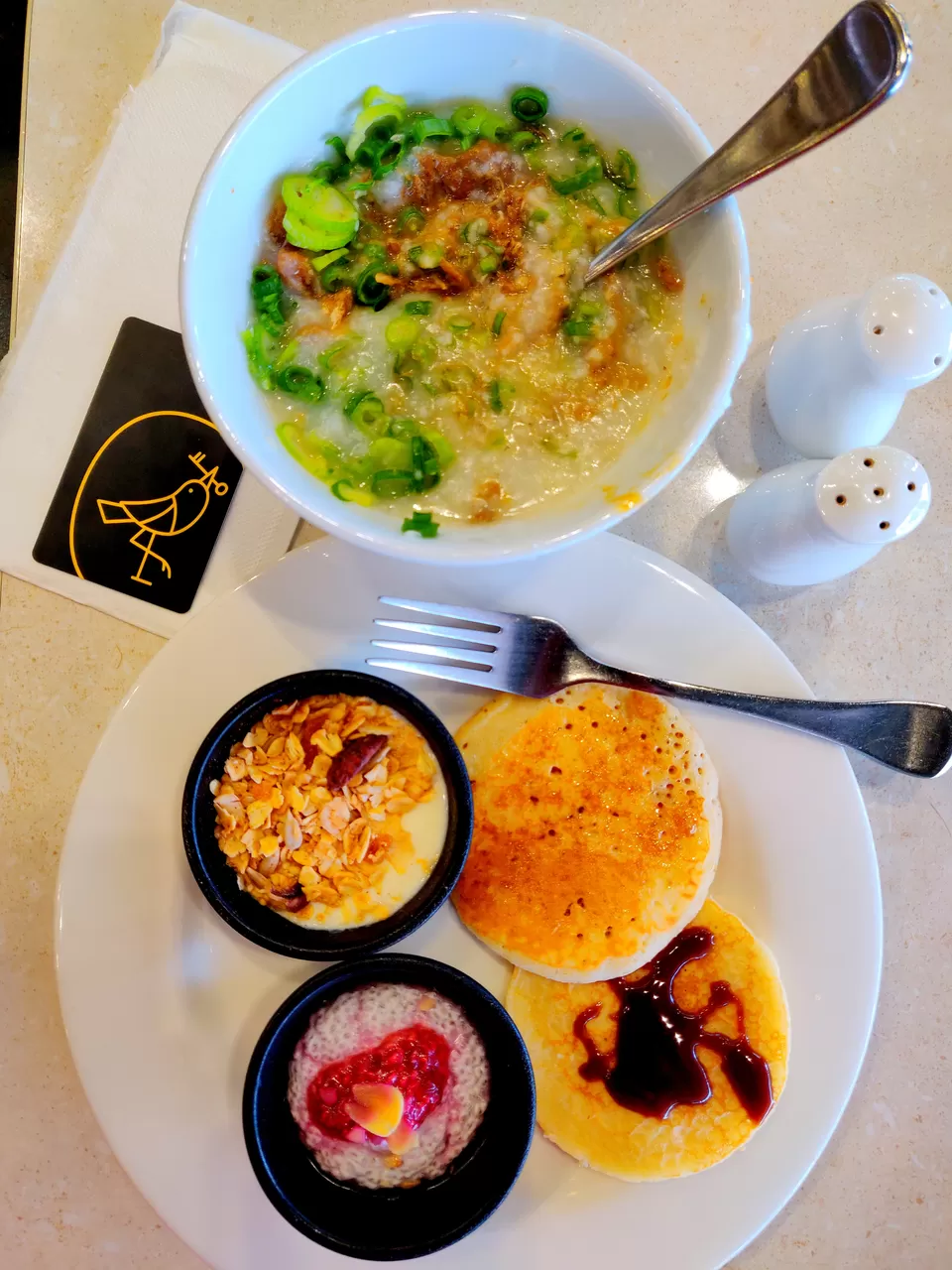 The breakfast layout at Waves is just out of the world! From a fresh salad bar, to a section of delectable meat dishes, fresh breads, cereals, varieties of coffee & tea, pancakes & waffles - the list is unending! They open up at 6:30 in the morning and runs till 10 AM. One needs to take pause in between, as it's quite impossible to eat at a go, trying out all that's there! Quite obviously, I did miss out most of it as my appetite couldn't match up to that level. But I was sorted for my day's adventures (and had to skip lunch as well!) after that hearty breakfast.
I would definitely recommend everyone to try out the breakfast buffet at Waves (located inside Watermark Hotel, Surfer's Paradise). It's definitely one of the best!
Cost for 2: AUD 60 (approx 3000 INR)
Breakfast Treats at The Rocks Sunday Market, Sydney!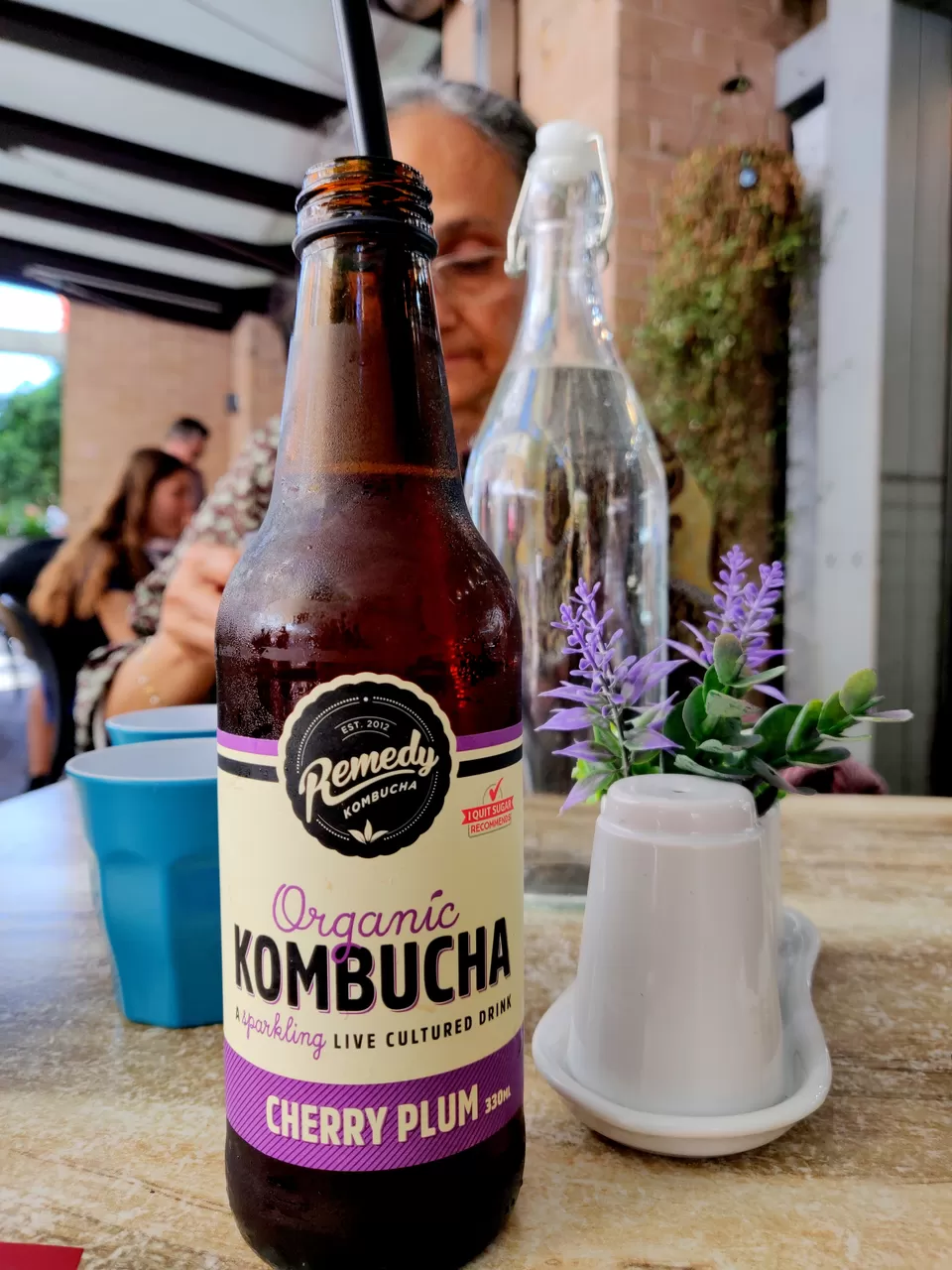 It was my last day in Sydney, and I wasn't quite sure what to do until I came to know about the Rocks Market, that's there usually on the weekends. With the backdrop of the Sydney Harbour Bridge and nestled within the historic The Rocks area, the market presents a perfect place to unwind on a Sunday. It has all sorts of quirky things that one can ask for - from clothes to home decor, bags and shoes to art-shops - everything can be found here! And of course, some amazing carts selling delicious breakfast meals!
We hopped in one of the picture-perfect cafes which was pretty crowded, and managed a table for ourselves. We ordered for Kombucha (a popular fermented tea that comes in different flavors), some pancakes with sweet & savory sides. It was a light breakfast, but delightfully amazing! Later, we also hopped to another seller, and tried lokma (Turkish sweet balls) with chocolate sauce! The Rocks Market is surely a foodie's paradise and I wish I could have stayed there for longer. To say the least, it's surely a place worth visiting - especially to try the food and for buying souvenirs.
Cost for 2: AUD 20 (approx 1000 INR)
Happy Tears After Gorging On The Beef Pie At Cafe Metropole, Melbourne!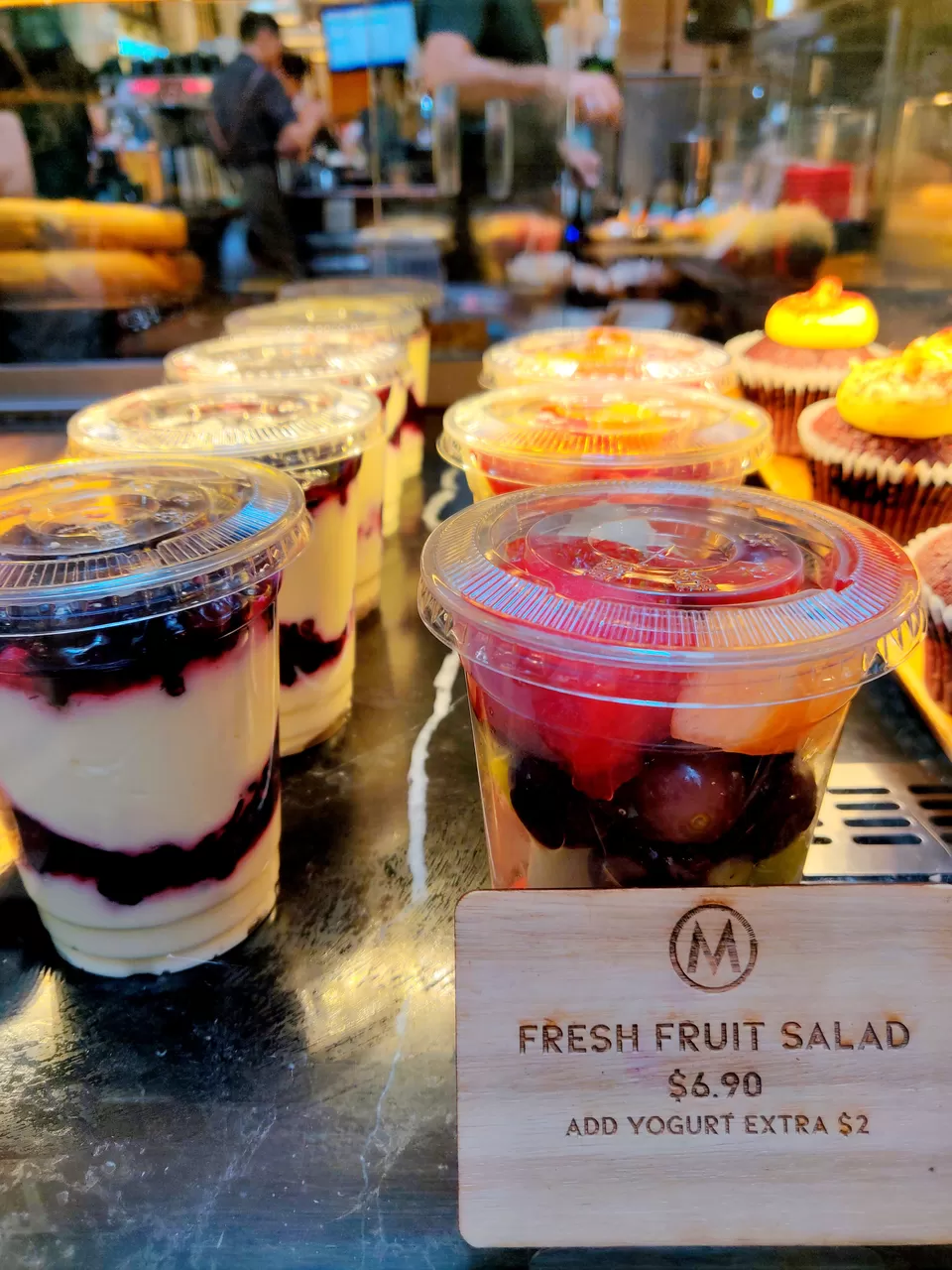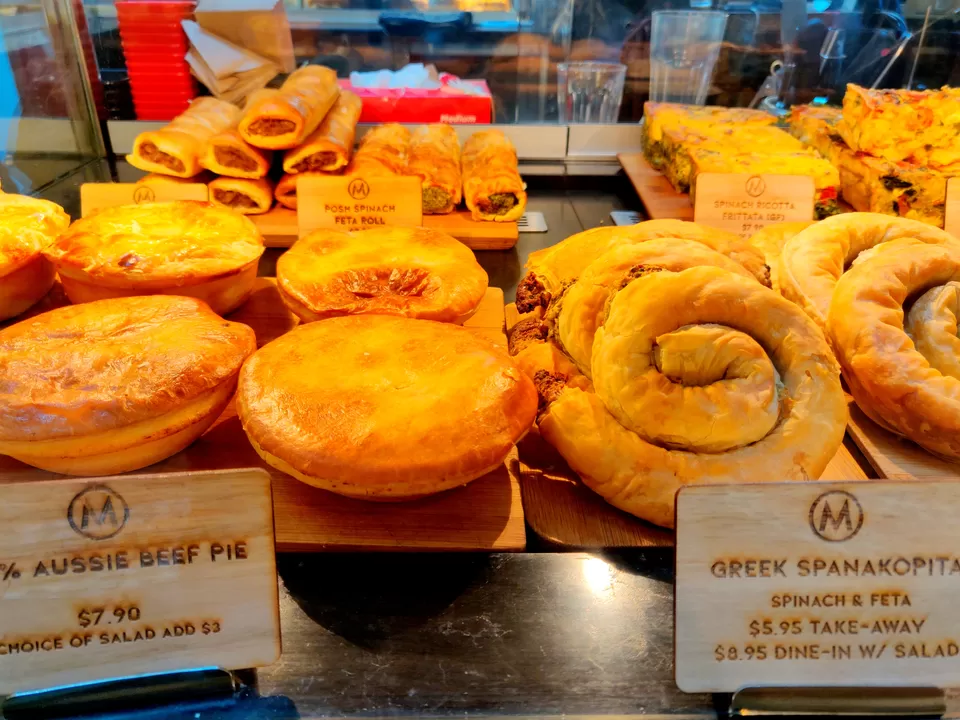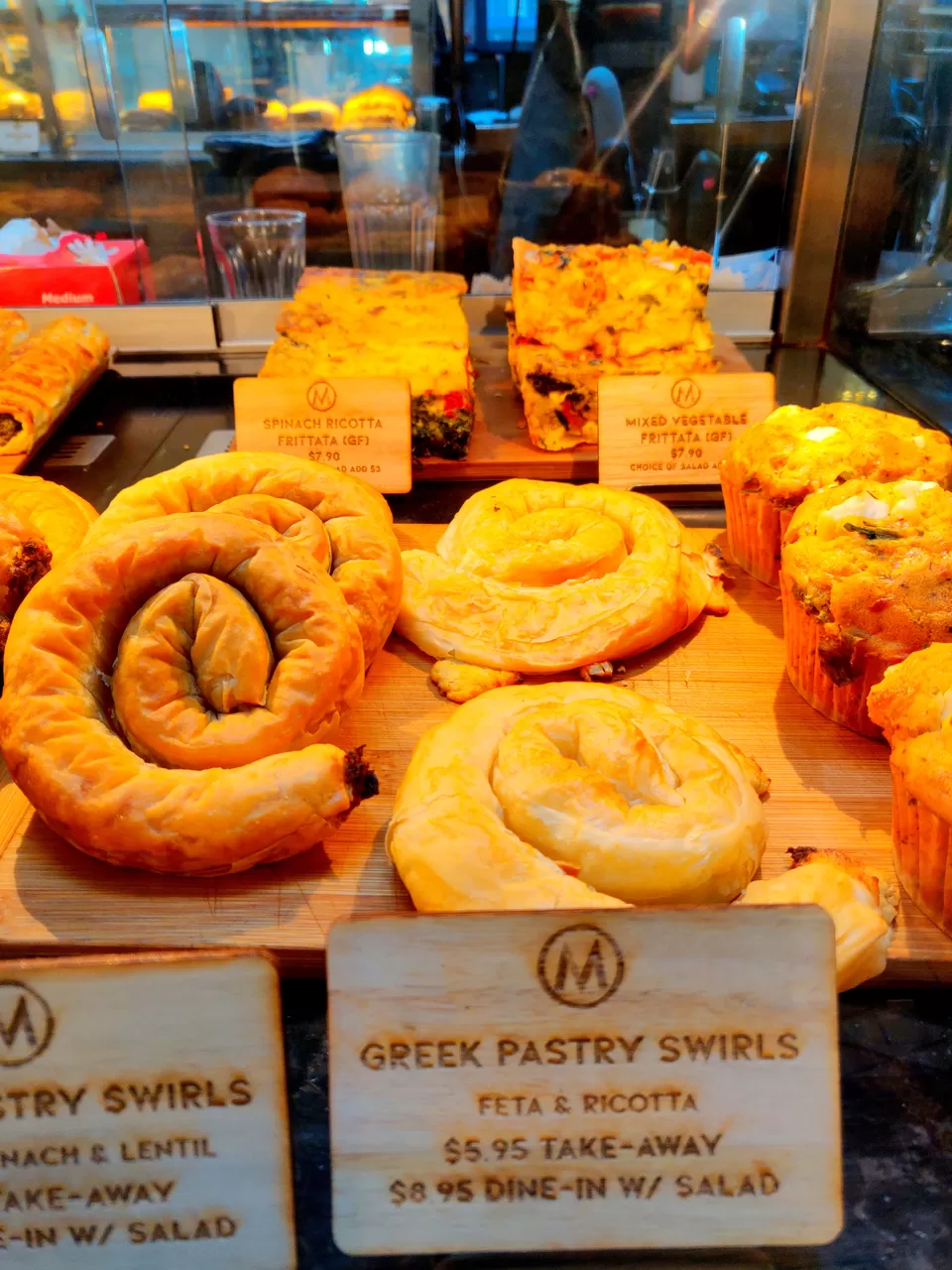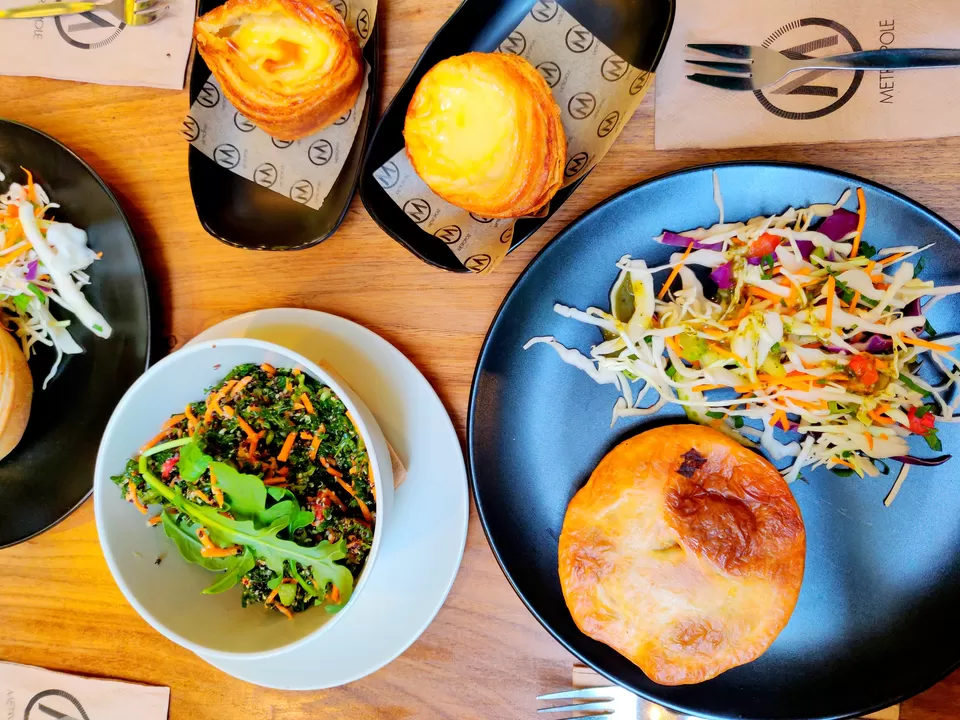 Melbourne can be right tagged as the 'Food Capital of Australia'! There would hardly be a place that would fail to drive your tastebuds crazy, but of course, the beef pie that I had for breakfast at Cafe Metropole is surely the best I've ever had in my life! I was in a fix while ordering the food, as everything on the display looked tempting but I settled for the Aussie Beef Pie with Quinoa salad and lemon cream tarts. With a crispy buttery outer layer and melt-in-mouth beef filling inside, this pie is surely worth every buck. The crunchy green salad is a perfect balance to the meaty delights! The lemon tarts are not to be missed out - they were soft and creamy, and someone who's a sweet-tooth like me could have never skipped it.
Cost for 2: AUD 20 (approx 1000 INR)
If you're planning a trip to Oz and going to GC, Sydney & Melbourne, then make sure to visit these places and try out some of the exquisite items they have in store! Your finest breakfast dreams will surely come true!