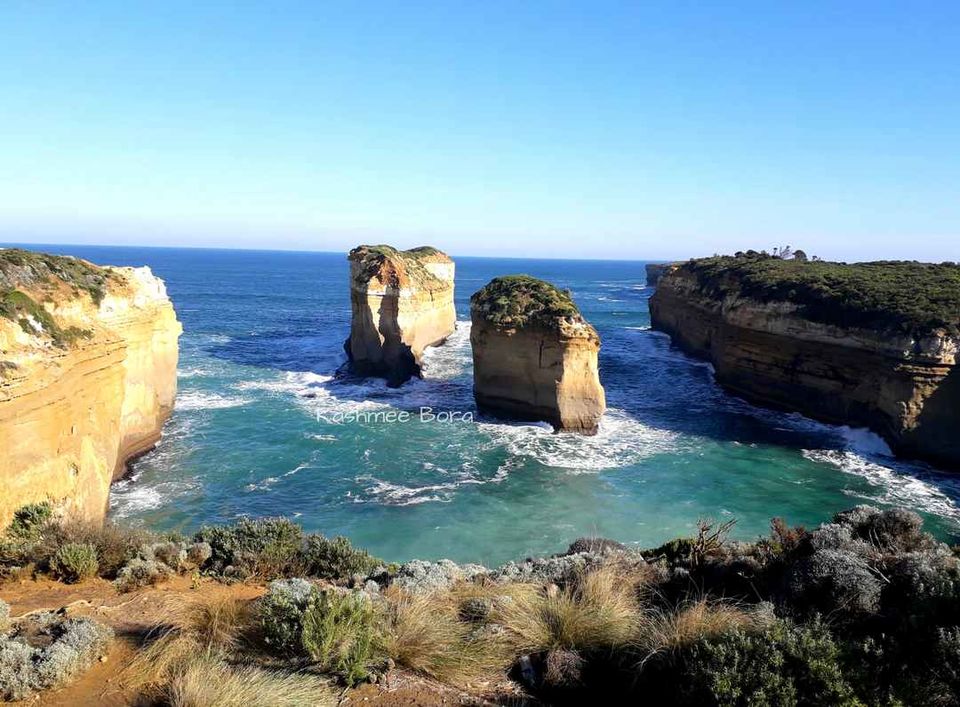 Melbourne, capital of Victoria state have to its credit as one of the World's most Liveable city. It's surely is with the cozy weather, friendly people and extended green scapes. This city is the perfect amalgamation of modern architecture and vintage beauty. From artsy arcades, stylish cafes to cosmopolitan buildings, wall art & Street music, Melbourne has got everything.
Australia Visa process for Indians is pretty simple. Either you can opt for self processing (I have done for my parents & husband) or through travel agency. Current visa cost is 145 AUD (7000 INR). Click here for the official website.
I happened to visit Melbourne this June along with my parents. They came down to Sydney for 2 weeks, so I decided to take them to its southern sister, Melbourne for the weekend. This city is not as flashy as Sydney but has lot to offer and 2 days is actually not sufficient to absorb the beauty of it. If you happen to be in Australia and have only 48 hours to explore Melbourne, then this can be your itinerary. It was hectic, but we managed to cover the CBD area and Great Ocean Road. The locals pronounce Melbourne as "Mel-bin" and I kinda like it. It makes you feel as part of this city and imbibe the spirit of a true Melbournian.
For more details about weather, airport information, travel card, free tram zone etc click here to view my original blog.

Melbourne is well connected with the rest of the world. Almost all the major airlines have 1 stop flight from India and travel time is approximately 15-16 hours. During shoulder season a round trip from India will cost around 40000 INR or less.
At the end of this blog I have added few tips & personal recommendations. Do check them out !
Our 2 days itinerary looked like :-
Day 1 : Local city tour
Day 2 : Great Ocean Road tour.
Day 1
We reached our hotel at around 8 am in the morning. Since checkin can be done only after 1 pm, we just dumped our bags in the luggage room, took a quick glimpse of St. Paul's Cathedral and headed for some breakfast. Melbourne is famous for its coffee and english breakfast. We found a cafe just at the corner of Swanston Street where we devoured on one of theres splendid breakfast platter. The platter included a big mixed ham fluffy omlet, bread toast, coffee / english tea.
Next we took the free tram from Swanston St to Bourke St opposite to the popular Princess Theatre. It's the oldest entertainment site of Australia that opened in 1854. Next to the station is the Parliament House. It is one of the best known landmark of this city with splendid architecture and is open to the public throughout the year (except weekends). Public tours are also conducted on weekdays when parliament is not sitting. For more information, visit (ParliamentHouse).
At the backside of the Parliament House, towards Gisborne street is the St. Patrick's Cathedral followed by the famous Fitzroy Garden. This cathedral is the tallest and largest church building in Australia. The style is basically Gothic-revival with pointed arch & steeply pitched roofs and the main element used were Sandstone & Bluestone. It's one of its kind. After spending some time inside the chapel and the cathedral shop, we walked down to Fitzroy Gardens. With enormous amount of trees & shrubs and varieties of flowers, it looks the best during spring and autumn. We were lucky to experience the autumn end look of this beautiful landscape. Few of the attraction here includes Cook's cottage, Conservatory, Dolphin Fountain, Scarred Tree, Sinclair's Cottage, Model Tudor Village and the Fairies Tree. There's also a visitor centre and a cafe at its Southern corner. Here you can find free maps and brochures to explore the garden walks and beyond.
Just a few yards from this garden is the famous MCG (Melbourne Cricket Ground). Mom was tired by then with all the walking that we did from morning hours and so she decided to relax in Yarra Park that surrounds MCG. Dad and me marched ahead to explore MCG, the largest stadium of Southern Hemisphere. Being a big cricket fan, he was very excited to be here. MCG tour is also organised regularly to experience behind-the-scene of this iconic ground.
It was already late afternoon by then and our grumbling stomach were sending hints. We grabbed a quick lunch in a nearby restaurant and went back to our hotel for checkin. Mom & Dad decided to rest for a while and I hopped on the free tram again, got down at William St to explore 'Queen Victoria Market'. It's the paradise for fresh & handmade products, great coffee, authentic dishes and unique souvenirs. If time permits, make sure to take the two-hour guided 'Ultimate Foodie Tour'.
At evening time a dear friend of mine joined us and we all went to Eureka sky-deck located just 700m from Federation Square at the southern bank of Yarra river. Observatory decks are one of my favourite thing and I never like to miss any of them. This sky-deck occupies the entire 88th floor and it gives a full 360 degree view of Mel-bin. We enjoyed a splendid sunset with a cup of coffee.
Next destination was Yarra River Bank. Either you can opt for the river cruise or just go for one of the walking loop. We chose to go for the easy 2.4 km Princes walk in Melbourne CBD starting at Federation Square, covering Princes Bridge & Swan street Bridge. Yarra river is approximately 240 km and various other walking trails and cycling paths are there all the way along the Yarra bank to choose from.
We took our dinner at Straight Outta Saigon in CBD, one of the best Vietnamese joint in town. Chicken yellow curry with the hint of lime leaves & steam vermicelli was smacking delicious.
Lastly me and my friend strolled for a while in few of the Melbourne's lane to get a glimpse of wall art. We did see some interesting piece of creations but I believe at-least half a day is required to explore them if you have an eye for work-of-art.
Day 2 :
This tour can be done in 1 or 2 days depending on your time. If you have planned for 1 day, then I would suggest to go with reverse tour to avoid crowd at 12 apostles. We booked one of the experienced tour with maximum capacity of 15 people, including breakfast & lunch. Everything sorted !
We woke up around 5.30 am in the morning and in no time we were ready to conquer the day ahead. Our pickup location was just 2 mins walk from our hotel - St. Paul Cathedral, opposite to Federation Square. We reached there 30 mins early, so got few minutes to explore the beautiful Cathedral. The architecture is similar to St. Patrick one, designed by William Butterfield in 1880s.
The van reached exactly at 7am at the spot to pick us up. The ride was smooth & Darren our tour guide cum driver was a gem. He entertained us the entire trip with loads of information along with interesting stories. The first stop was Port Campbell National Park along with a helipad for optional helicopter ride. We went for the Helicopter ride too. The view from the lookout as well as the 15 mins ride was equally mesmerising. It's one of the most beautiful place I've ever seen.
Next stop was '12 apostle Marine Park' that includes Gibson Steps, Loch Ard Gorge, London Bridge, The Razorback, Island Arch & famous 12 Apostles limestone structure. Current number is 8, but they are no doubt still an amazing attraction when we see them up close. The park also provides wide opportunity for photography.
After lunch time we headed towards Maits Rest of Great Otway National Park. Maits Rest is a 1 km circular walk of temperate rainforest and exposes you to some of the region's most spectacular scenery with soaring trees. We spent around 30 minutes wandering through nature's green wonders. Next halt was just 15 minutes drive from this rainforest to spot Koalas. One of the best places to see these cuddly creatures in Australia is the famous Koala Walk of Kennet River along the Great Ocean Road. We spotted around 15 sleeping koalas snoozing in the sunshine on the trunk of eucalyptus trees. Fun fact is, they are known to sleep around 18 hours every day and only wakes up to munch on Eucalyptus leaves, mate, or for nature's call.
On our way back to main road we caught a glimpse of a mamma & baby kangaroo too.
The final halt was at award-winning ice cream centre, Dooley's Ice Cream at Apollo Bay. There's a wide range of flavours available here for both ice cream & gelato. I tried Chocolate chilli and Black Truffle, undoubtedly one of the best. Definitely worth a stop if you love ice-cream.
By 8.30 pm we were back in Melbourne. The day was called off after having dinner at 'Straight out of Saigon' again.
This semi-luxury trip costed us around 2300 AUD for 3 persons & 2 nights (includes accommodation, flights from Sydney, food, sky-deck, reverse tour, helicopter ride, airport transfers ).
A budget friendly Solo trip for 2-days will cost around 320 AUD ( 15000 INR) or less excluding flights.
Personal Recommendation :
✔ If you are travelling on a shoe-string budget, book your flight at-least a month or two in advance and during shoulder season. For accommodation opt for hostels which is available at around 20-30 AUD per bed / per night.
✔ YHAs are one of the best hostels here. Check their official site (YHA) for more information.
✔ Remember to collect free pamphlets & brochures from the visitor information centre at airport.
✔ CBD is the best location to stay if you plan to use public transport.
✔ Cafe outlets at Queen Victoria Market serve fresh & delicious food.
✔ If you are a Doughnut lover , Walker's Doughnuts is your ultimate destination. ????????
(Sharing a picture from pinterest as I was busy eating and forgot to click )
✔ Few other spots that are worth visiting but couldn't fit in my plan : Shrine of Remembrance, Brighton beach, St. Kilda area, watch penguins at Philip Island, Grampians National Park.
Some more pictures :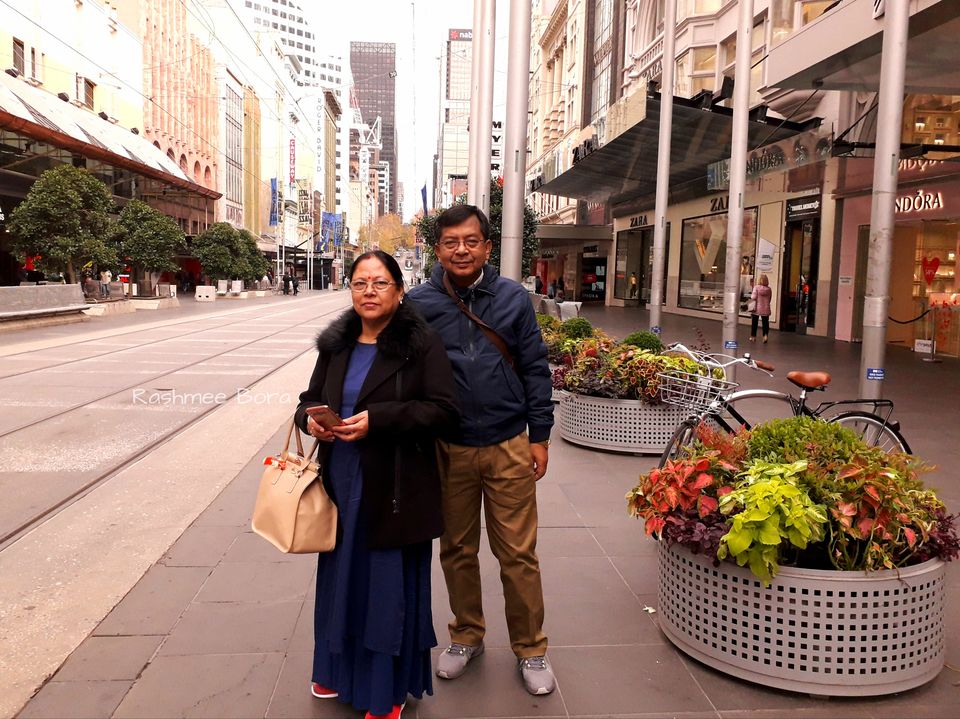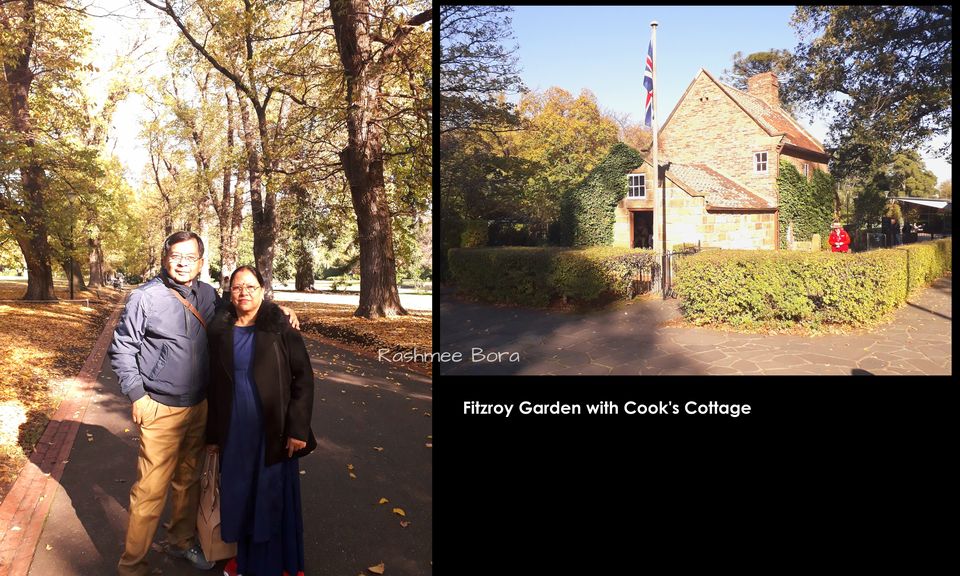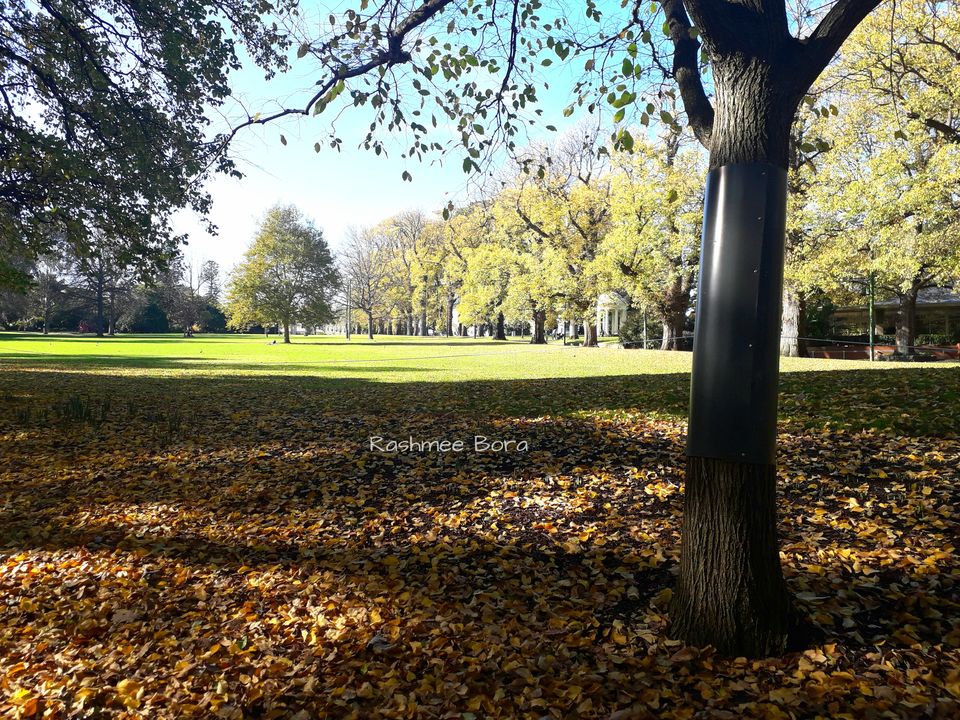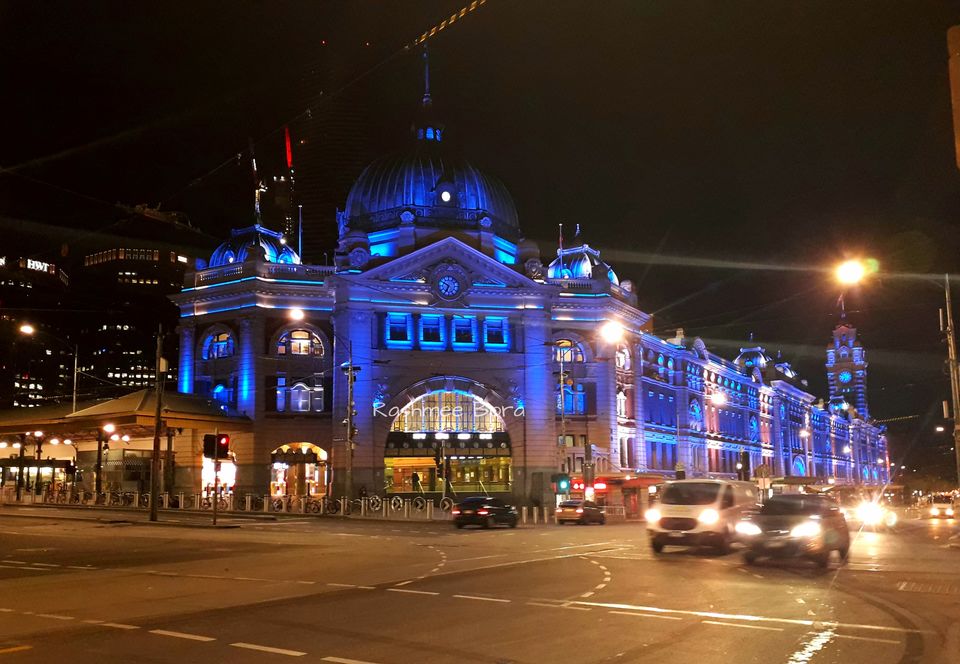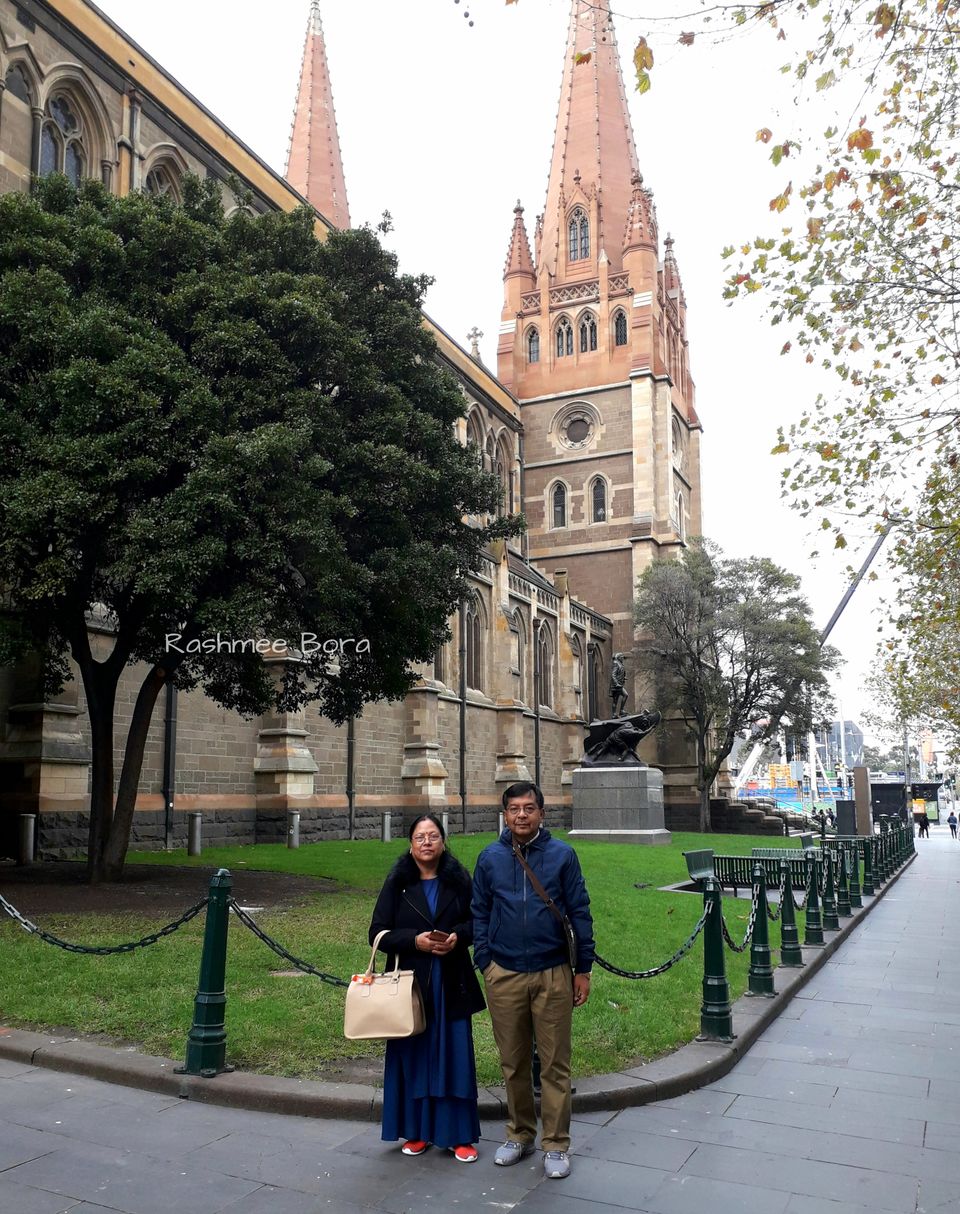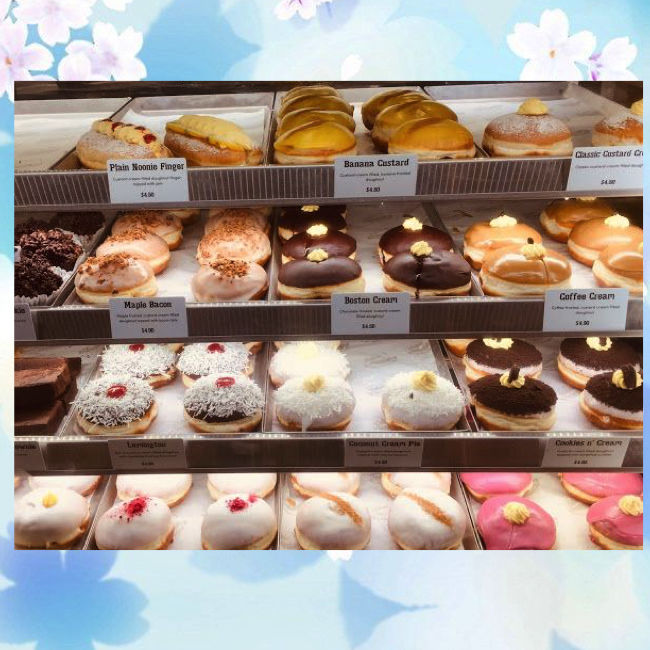 Frequent Searches Leading To This Page:-
things to do in Australia Melbourne, things to do in Australia in October, things to do in Australia in June, things to do in Australia in may, things to do in Australia in April, things to do in Australia in July, things to do in Australia gold coast, Australia tour package from Delhi