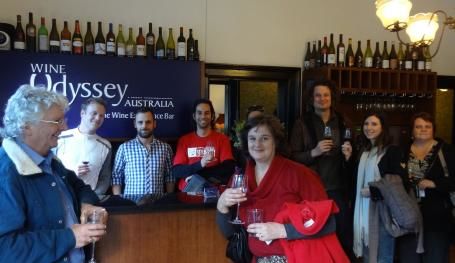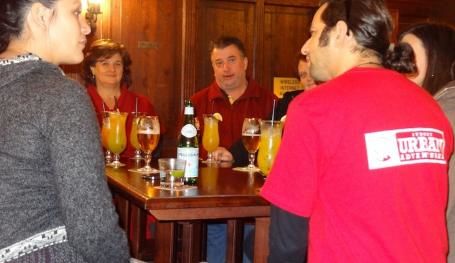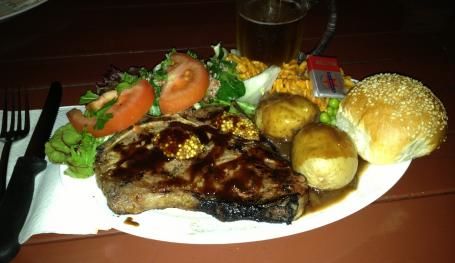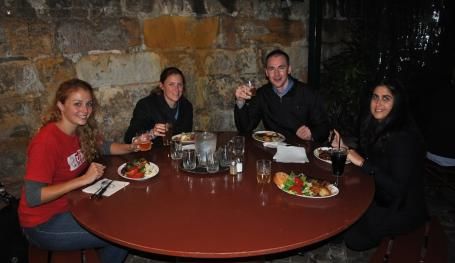 The tour of the Rocks takes you through
Australia
's first neighborhoods that was literally cut from the sandstone cliffs that rise above
Sydney
Harbour. In this tour of the Rocks you will walk with us to learn about the convicts that were forced to settle in this area and hear amazing tales of survival and entrepreneurship. The tour takes you through the back alleyways, up the steps and back in time to uncover the stories and people who shaped this fledgling colony. You will hear all about Sydney's oldest pubs, the first breweries, amazing convict tales and a rebellion over the drink people can kill each other for, rum.
The Rocks tour begins at Booking Centre, Wharf 6, Circular Quay. Our first pit stop will be right in the heart of the Rocks where we'll enjoy a wine tasting while learning about wine appreciation and the wine industry here in Australia. Next we'll explore the once seedy back alleyways, which today are very safe and feature many great photo opportunities.
The tour of Rocks will then lead you to participate in the most "Aussie" of traditions – a real back yard BBQ set amongst the sandstone arches and alleyways of the Rocks. Dinner is all you can eat so bring your appetite! Take your time to eat as your guide shares more stories with you over your meal and drinks.
After dinner we'll delve deeper into some of the most unique and off the track parts of the Rocks. This Rocks tour will give you some time to work off your meal and to hear more about some of the distinctive characters of the colonial era. We will also visit an archaeological site like no other in Australia before enjoying some locally made craft beer. One last stop before the tour of Rocks ends in one of Sydney's historical drinking venues for a cocktail. It's only a 5 minute walk downhill to get back to the start of the tour and public transport hub.
The Rocks Tour includes-
Guided historical walking tour of the Rocks from a local guide
Fascinating tales about convicts, settlers,

publicans

, bars and a military coup
Wine Tasting
Aussie BBQ including your choice of "self cook" (steak, chicken, lamb, kebabs, fish) or a prepared meal (roast beef, roast pork or vegetarian pie) PLUS an all you can eat salad bar with roasted potatoes, gravy, salads, bread & sweets
Choice of drinks at each stop including beer, wine and at our last stop a cocktail
The tour begins here, and takes you through the rick and tasty history of Rocks.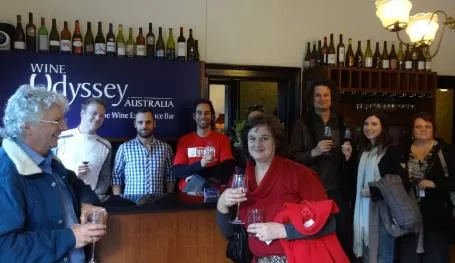 The walking tours takes you through some of the richest and finest moments of Australian history. You can be assured of an evening well spent, satiating to the senses and brimming with fun.