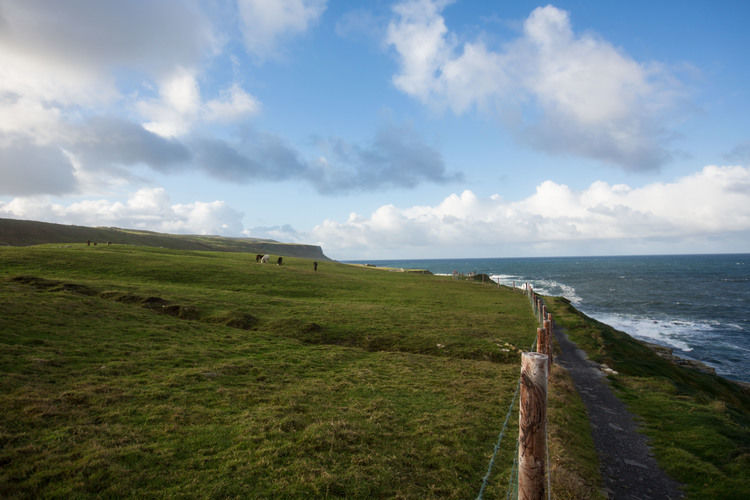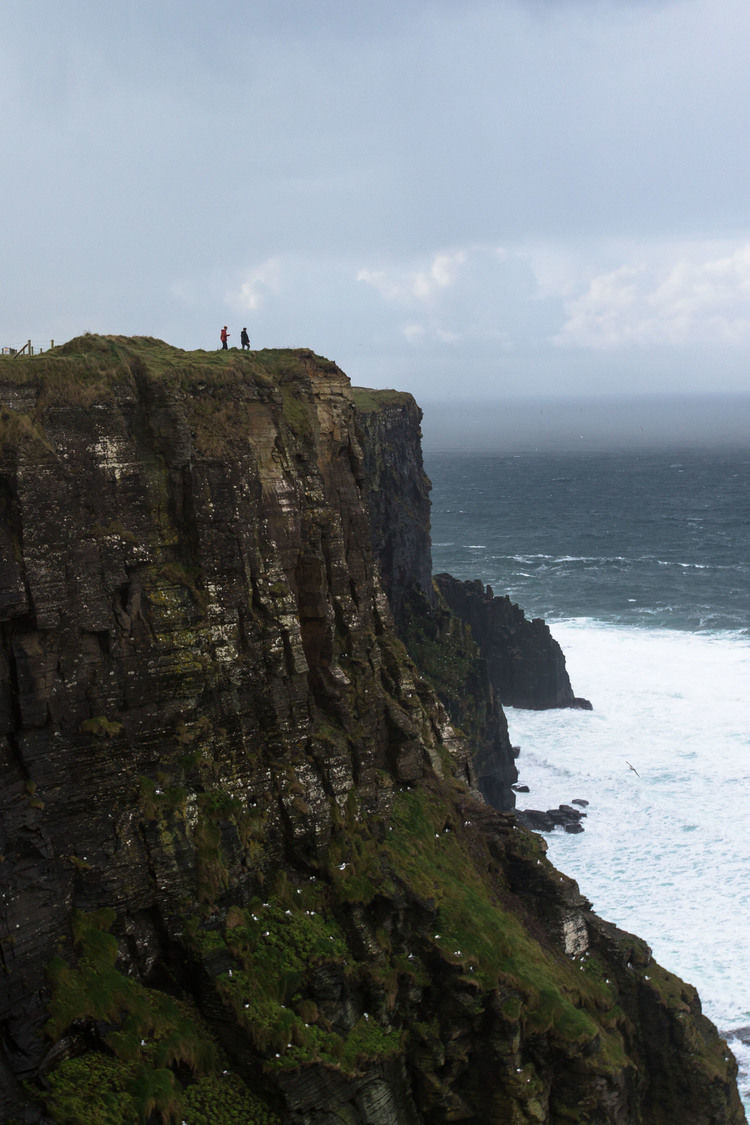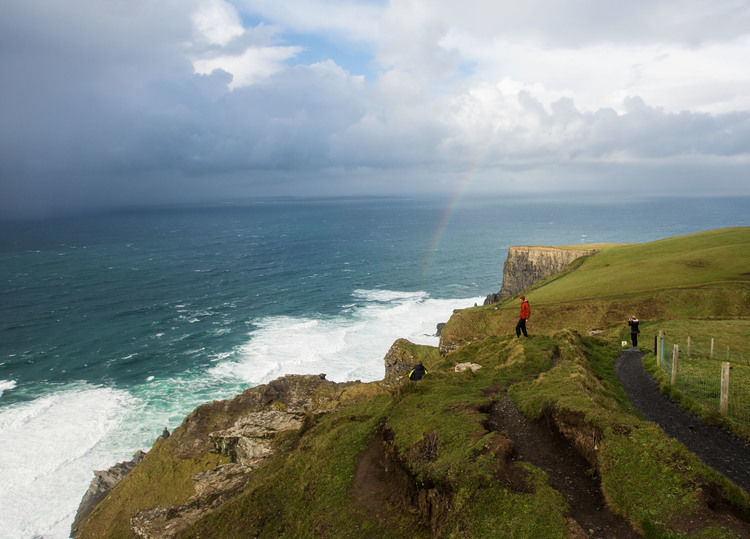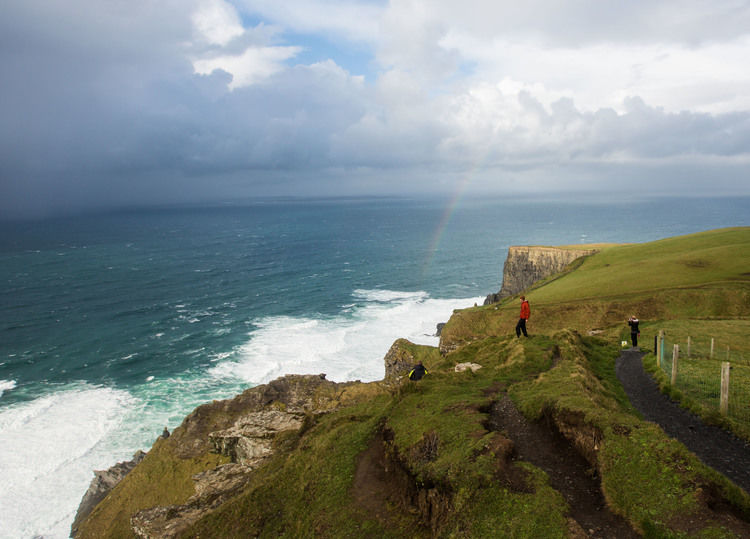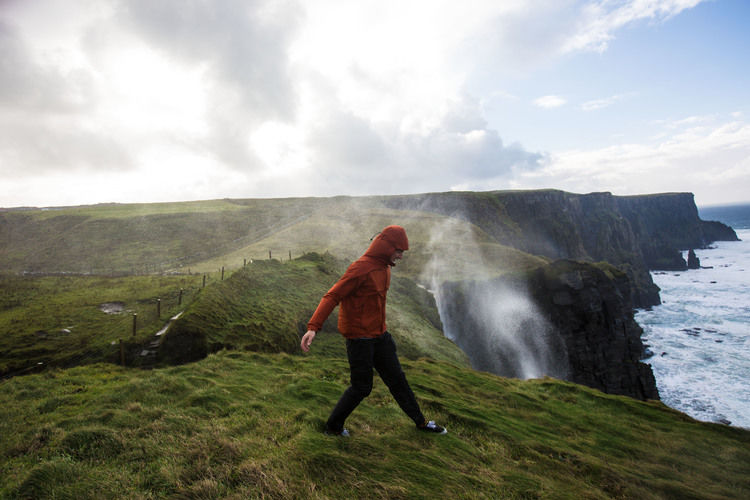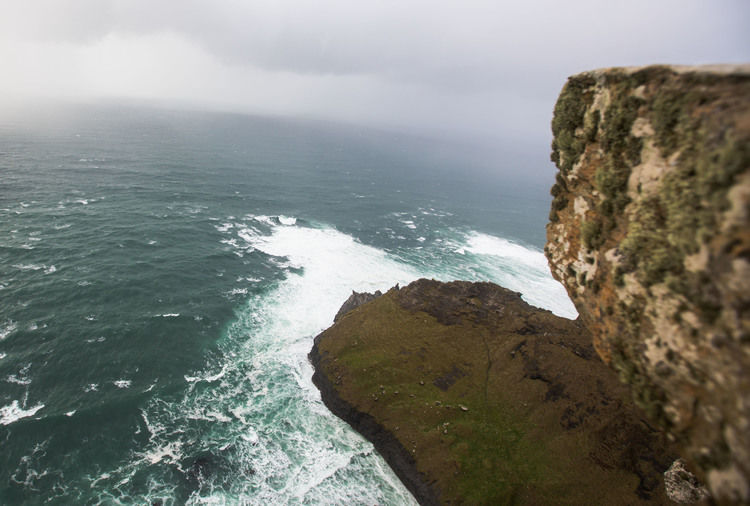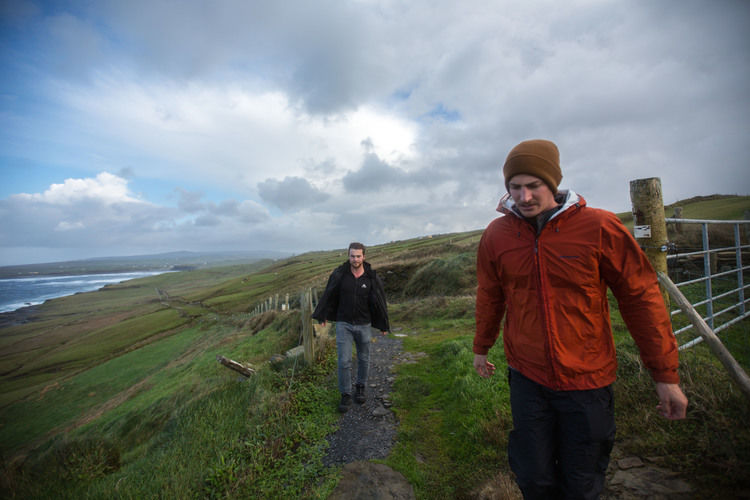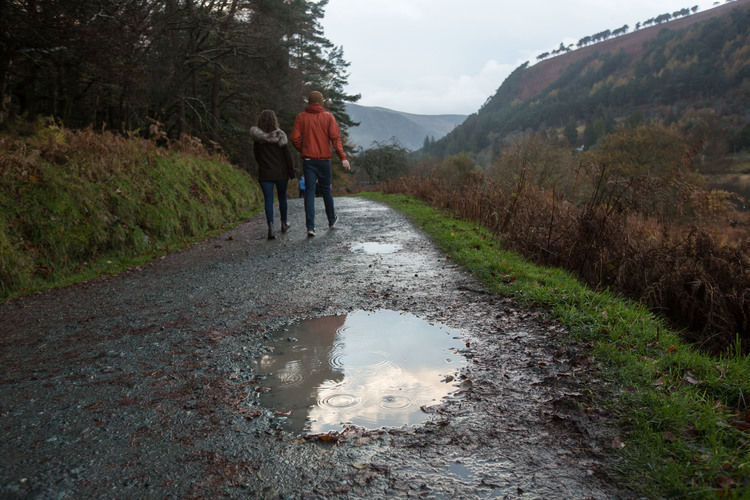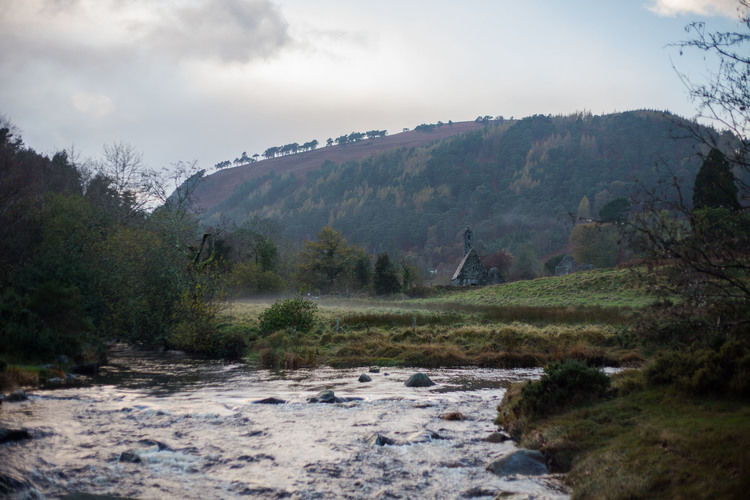 Doolin was only supposed to be a one nights stay. A place right in the middle of our destinations Cork and Galway, that would allow us to see the Cliffs of Moher. We weren't prepared... Okay at this point in the trip we were pretty well prepared for anything that could be thrown at us, but we weren't prepared to fall in love with this small, quite, farming village by the see called Doolin.
As soon as the bus zigged and zagged down the back side of the cliffs and pulled up to the Rainbow Hostel we knew we had something special. We were greeted by one of the guests named Maya, a musician from Vancouver Island who, like us, immediately fell head over heals for this place as soon as she walked in the door. Carmel, one of the owners, showed us to our room and the ins and outs of the place and sent us off to unwind from the days journey.
Carmel's husband Mattie is part of the Irish Coast Guard and after managing to talk his ear off for a few minutes I was able to get out of him that Ireland's best surf spots were in a ten km radius of the place we were staying. There is Lahinch which is about 8 km south, Aliens directly under the Cliffs of Moher which you need a jet-ski to access, Crab Island located about 400 meters off the Doolin pier, and handful of secret rock slabs and points in virtually every nook and cranny of the place. Haven't had a surf since we left Hossegor, my mind began to fantasize about ending our trip with perfect green Irish barrels in some icy cold water.
We knew that for the next few days the west coast of Ireland was going to be hit by a series of storms, and, sitting next to he roaring fire exchanging stories with our new German friends, Ryan and I looked at each other and both knew right away that we were going to be here for a few days. And we were perfectly okay with it. Sure we weren't going to see as much of Ireland as we originally planned, but we had managed to find this quaint little hostel on the west coast of Ireland and we were surrounded by good company. And I had my hopes up that there would be a break in the wind and the rain long enough to get a good surf in in-between storms. Staying here and extra couple of days was going to be just fine.
The next morning the storm hit, and it hit hard. Sitting inside the hostel we could here the wind whistle through the trees and around the house, the rain exploding against the windows. While I sat on the couch next to the fire reading my book, enjoying a cup of tea, and journaling, Ryan decided too brave the elements to try and go snap a few pictures, but after being ran off the road by a bus driver he returned to the hostel after a few hours drenched to the bone, and looked at me and said there is no way we are riding to Galway... "Way to sketchy". The feeling of our trip coming to an end really began to set in after that. Quite possibly we were done riding for the trip. 9 weeks of riding basically every day was pretty much over. Half being relieved, and half yearning for some more hills and countryside to pedal through, I was left staring at the fire thinking about everything we had achieved on this trip and all the places we had the opportunity to see.
The next day we awoke to some sunshine and knew that this was going to be our best chance of seeing the cliffs without then clouds and fog covering them. Our American/German posse set off on the 8km trek called the Burren's Way which took us literally along the edge of the ocean up along the Cliffs of Moher. We weaved our way through the labyrinth of puddles and finally made it up to the Cliffs. Rain and wind squalls would come and go but the sunshine in between lit up the area perfectly.
Sea like ocean made for one of the most picturesque places of the trip. The waterfalls off the cliffs were put in reverse leading to us getting soaked as we scrambled along the cliffs edge. At one point the wind was so strong, and my vans lacking the necessary tread, I was skiing backwards along the muddy trail. The 5 of us couldn't stop laughing as we battled the wind which could easily blow the lot of us right off the cliff into the big blue thing sitting a few hundred meters below us. We made it to the visitors center dripping wet and covered with mud but with the biggest smiles on our faces. Our trip may be coming to an end but we were still managing to cross things off the bucket list.
That night, after hearing about the live music that was to be played at McGann's pub down the street from our hostel, we rounded up the troops and made our way down there to see what it was all about. It was Indian night so the pub smelled of fresh Guinness and Indian food but the atmosphere was filled with laughs and people dancing to some very traditional Trad music. It seemed as if the whole town of Doolin was there and out to have a good night. This is where once again the world proved to be extremely small. Not only were we in a small town in rural Ireland, we were also at a tiny pub, and low and behold we ended up meeting Ashley and Luke Stirtz who just so happened to be from Dana Point, California, our neighboring city. The two were on their honeymoon and we all have mutual friends back in the states. It never ceases to amaze me that everywhere we go these situations happen.
After checking the waves the next morning and realizing that my dream of surfing in Ireland wasn't going to happen with this weather, I spent the rest of the day with my head buried in my book and journal, sipping on tea, sitting next to the fire, and listening to the rain. I wasn't complaining. For me this was the perfect way to decompress from the incredible trip we were having.
Our friend Tyler was heading to Dublin, our final destination of the trip, and told us that if we can manage to get our bikes and all of our gear in the hatchback than he would gladly drive us there and save us the hassle of taking a bus. Don't ask me how, but we made it all fit, and although it was not the most comfortable ride, we got made it to Dublin safely. It felt weird being back in a car. Watching the kilometers tick down like seconds on a clock rather than how slowly they do when we are riding. We were in our last city of the trip. We were done riding. I was in a daze just thinking about how we actually made it to Dublin.
We are staying with Ryan's Au Pair from when he was three months and her loving family who welcomed us into their home for a few days. Not having to worry about the next days ride or where we would be staying, how we are going to get everything packed for the return trip, having my own room void of Ryan's snoring, has seriously diminished the amount of stress that comes with getting ready for the final departure.Our first full day in Dublin Lisa drove us around to see Power's court and the Wicklow mountains which ended up being one of the most scenic places we had been to on the trip. Stunning landscapes which we had managed to see during the golden hour in between showers. Mountains and valleys filled with small streams and waterfalls and painted over with the leaves of the trees ranging from purples, oranges, and greens. Being from Southern California I have never really experienced the changing of the seasons, and the scenery I saw today in the Wicklow Mountains, specifically in Sally's Gap will forever be engrained in my brain. Looking at those landscapes I was taken back by its beauty. I couldn't help but to think about all of the places we had seen, and realizing that the trip would be over and I would be back in California in a few days and left to dreaming about the next adventure. Where would we go next? What is Salty Spokes going to turn into? There is a lot of questions but one thing is for sure. This is not the end.