Dronestagram, a website and online community dedicated to aerial photographs and videos taken by drones, conducted their annual photo contest earlier this year.
This week, they announced the winners across three categories - travel, adventure or sports, and nature.
Take a look at the prize-winning photographs from Italian basilicas floating on the clouds captured post-Christmas to the colourful beaches of Spain.
TRAVEL
1) Basilica of Saint Francis of Assisi, Italy | First place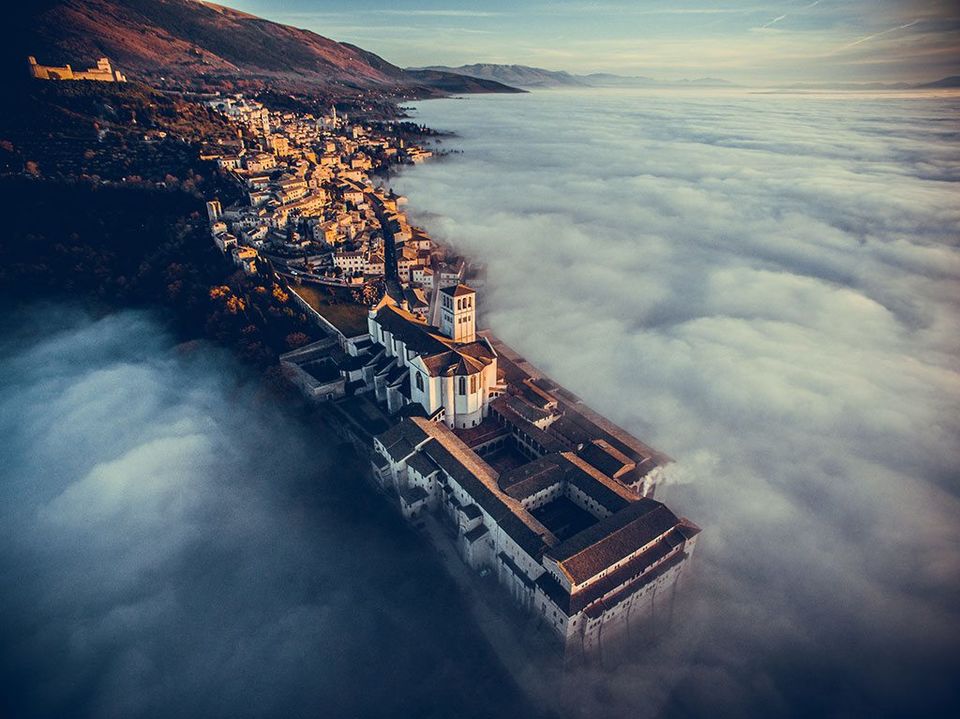 Photographer Francesco Cattuto took this photo last year, on the day after Christmas, after lunch at his parents' home in Umbria, Italy. "My girlfriend and I decided to go for a walk in Assisi," says Francesco in his note describing the image. "It was a foggy day, nonetheless I decided to [send my drone] go up in the sky to see more from above. The view was spectacular."
2) Cable Beach, Australia | Second Place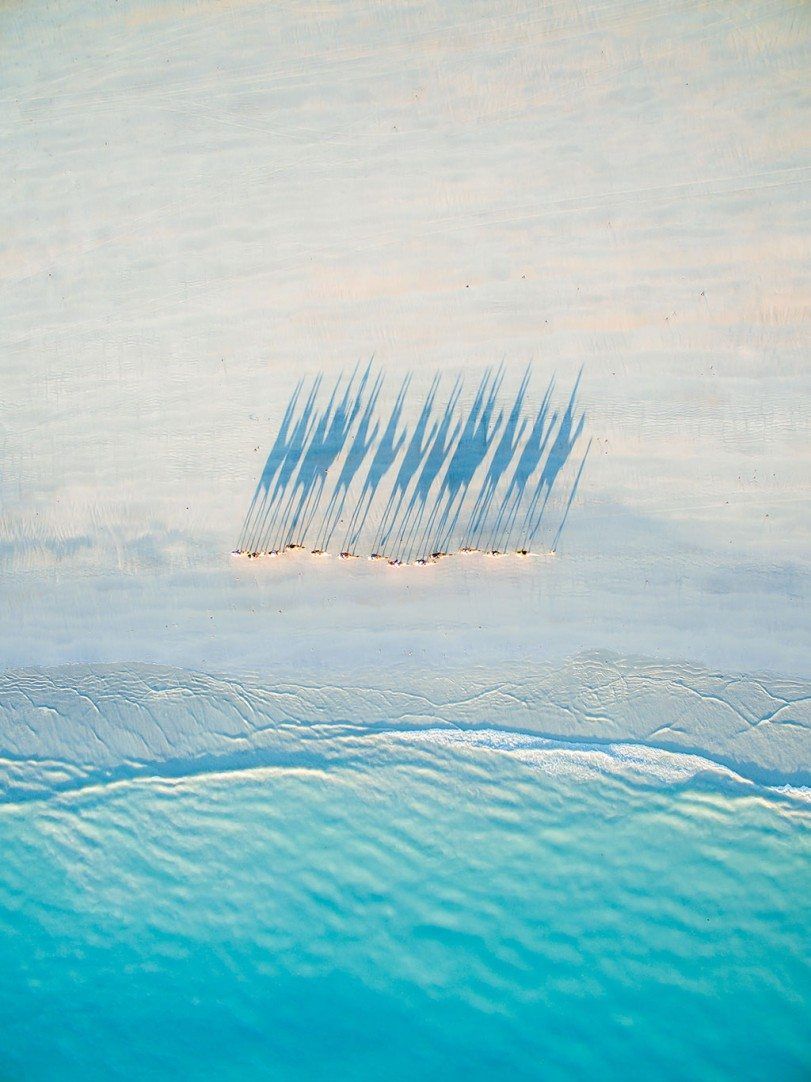 "I took this picture of a caravan of camels at sunset on Cable Beach earlier this year," explains Todd Kennedy.
3) Gran Canaria, Canary Islands, Spain | Third place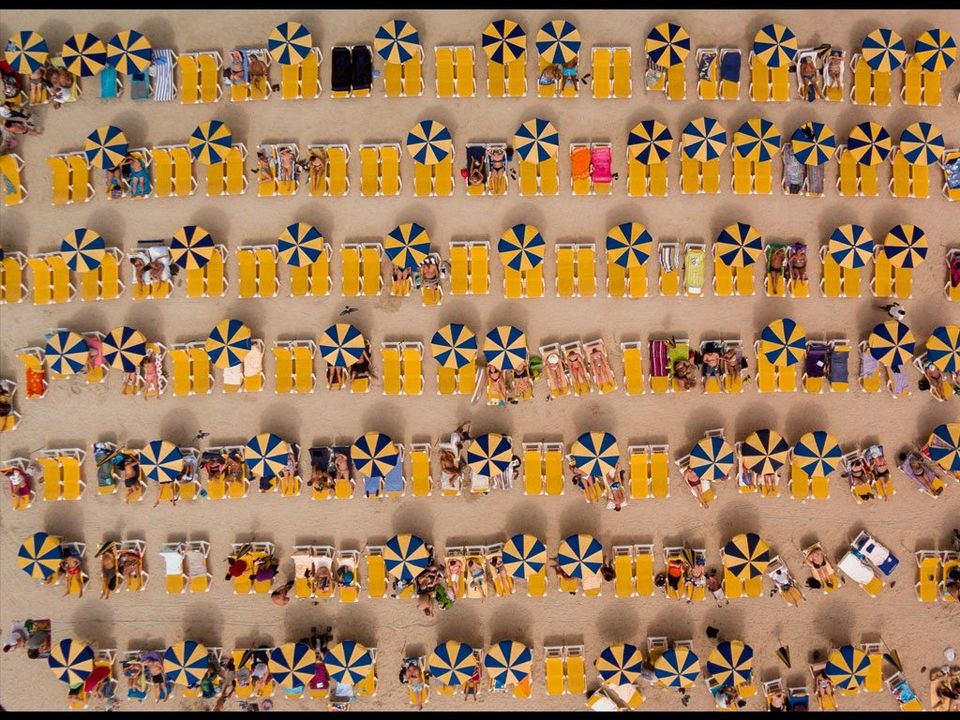 "This is a picture of a summer camp on one of Gran Canaria's finest beaches: Playa de Amadores." – by Karolis Janulis.
SPORTS/ADVENTURE
1) Moab, U.S.A. | First place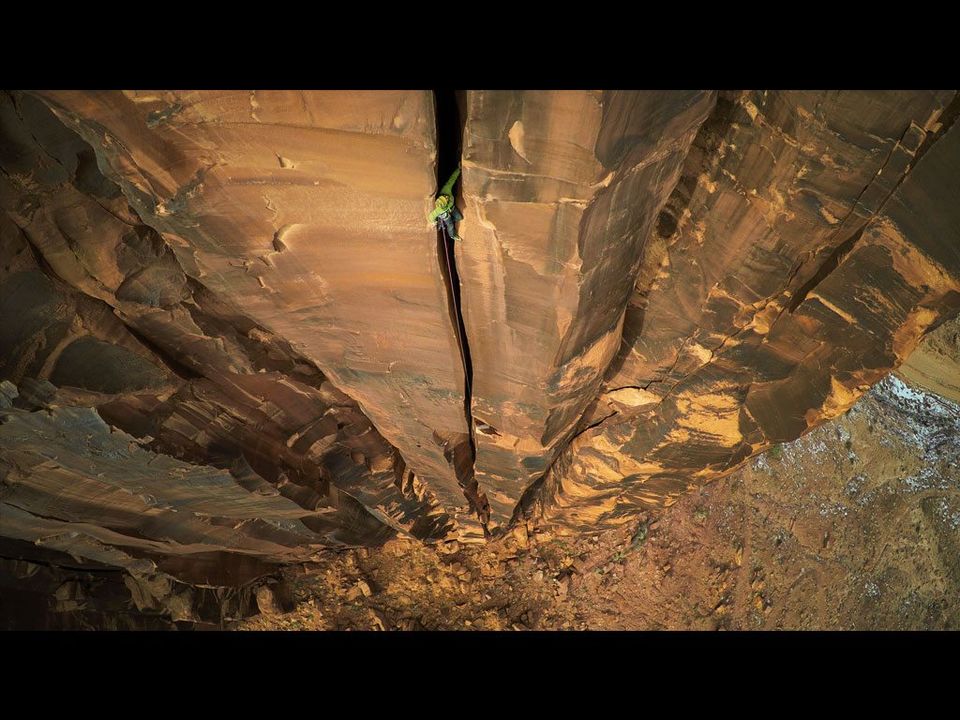 Max Seigal captured this image when he was filming a couple of climbing friends in the desert of Utah. "We hiked for miles looking for the perfect line, and then spotting this amazing crack that was about 400 feet off the ground. Using the drone, I was able to capture images that would have never been possible before!" he said.
2) Cúcuta, Colombia | Second place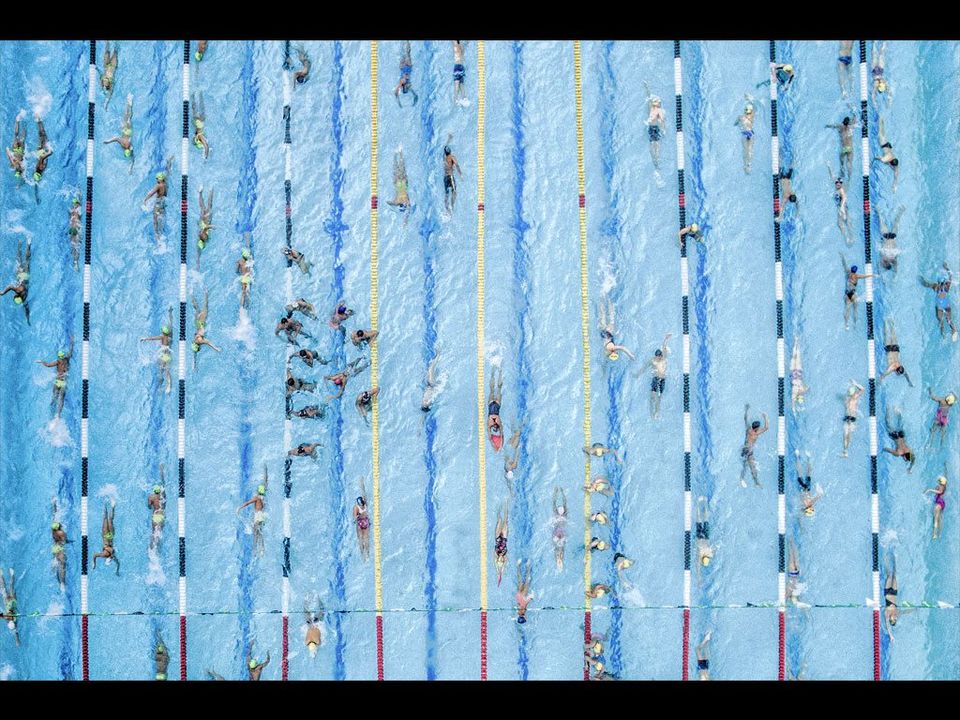 "A group of young swimmers are preparing for competitions on a cold morning." – by Los Manes Del Drone
3) Chugach Mountain Range, U.S.A. | Third place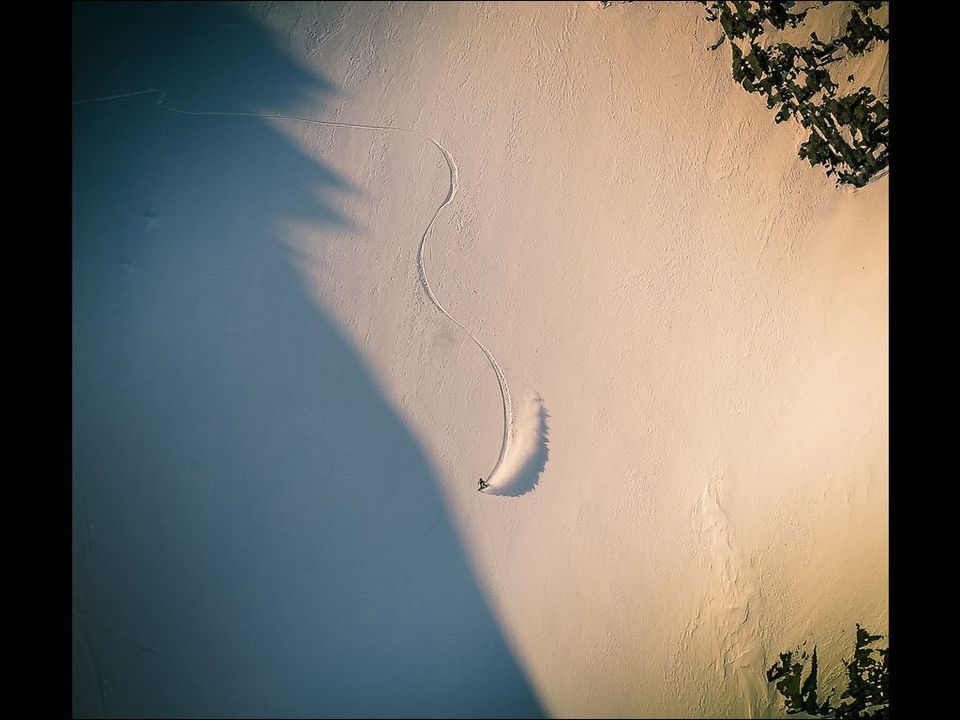 TJ Balon took this shot while skiing in Alaska. "This shot is of my guide and mate Jason Bilek, ripping open a huge Alaskan face. The thing I like most about this shot is the solidarity of the line and the sun shadow line splitting the face in two."
NATURE/WILDLIFE
1) Kalbyris Forest, Denmark | First Place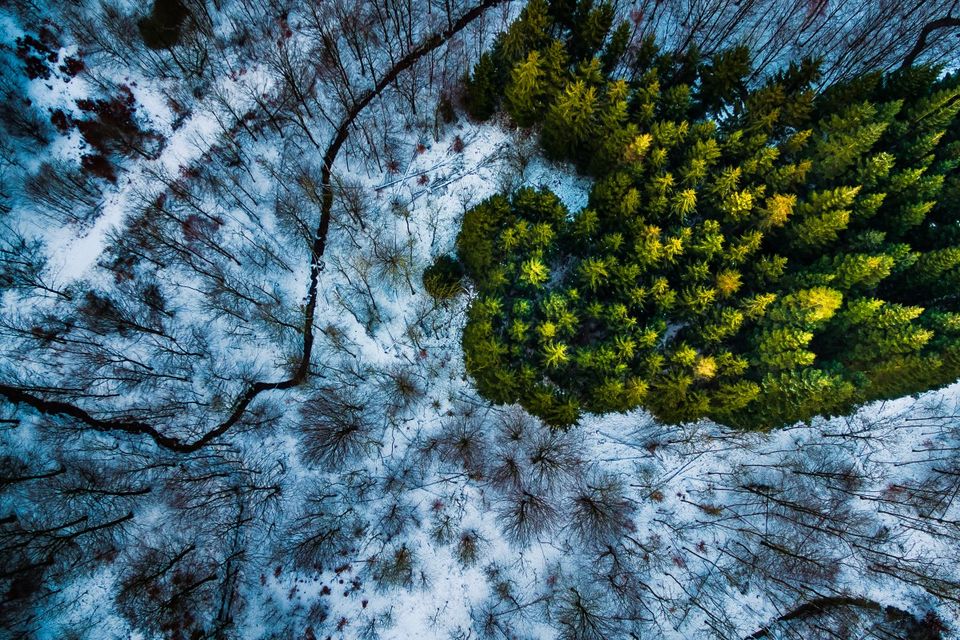 "The Emerald is a small patch of pinewood surrounded by mixed forest and a small creek," says photographer Michael B. Rasmussen. "It is the very first series of pictures I took with my Phantom 3. That was the first dedicated photo trip I planned with my drone, after three months of owning it and only having the chance to fly it seven times due to the terrible weather we have in Denmark during the winter months. I had been spending hours on Google maps, in satellite mode, trying to locate interesting patterns and places. I had a pretty good idea about what I should expect when I arrived at the location. To my luck it had snowed all day so that the pine woods really stood out."
2) Marpod, Romania | Second Place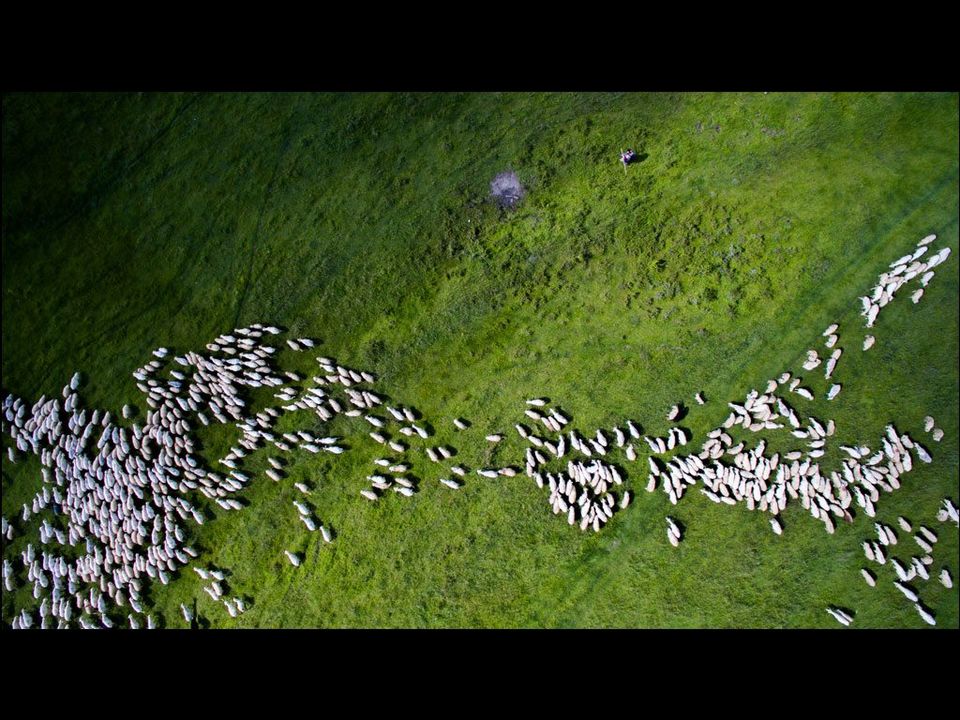 "I usually travel everywhere with my drone. Once I was driving through the Romanian countryside when I spotted this herd of sheep in the distance. I set up my drone and captured the herd's formation", says photographer Szabolcs Ignacz.
3) Réunion Island, Indian Ocean | Third place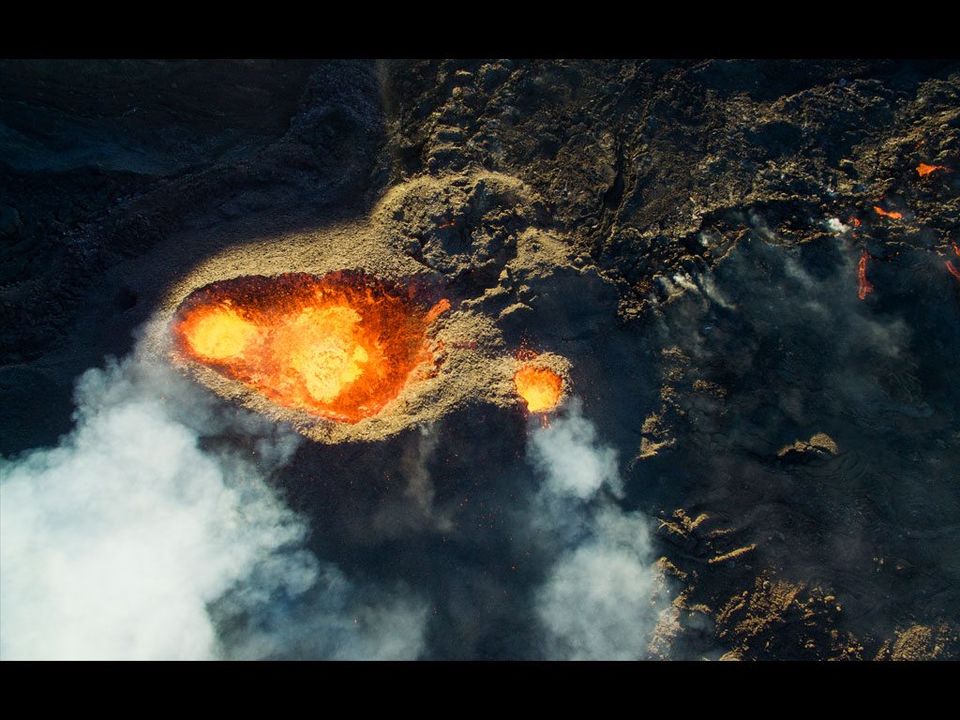 "This is the first aerial view of an erupting volcano in Reunion Island taken by drone." – by Jonathan Payet.
Check out the Dronestagram website for more breathtaking pictures.