It's often said that you can't see a place in a day. Well, I'm not certain about other destinations, but you can definitely visit Udaipur in a day and that too without leaving your couch! Using 1456 individual images, Pranshu Dubey has created India's first and largest digital interactive gigapixel image of Udaipur, exclusively for Tripoto, allowing viewers to explore the lake city of Udaipur like never before.
Taken from the top of Karni Mata Temple, this 16 gigapixel interactive picture offers a panoramic view of Udaipur that lets you make your way through famous architectural monuments while occasionally stumbling upon some greenery.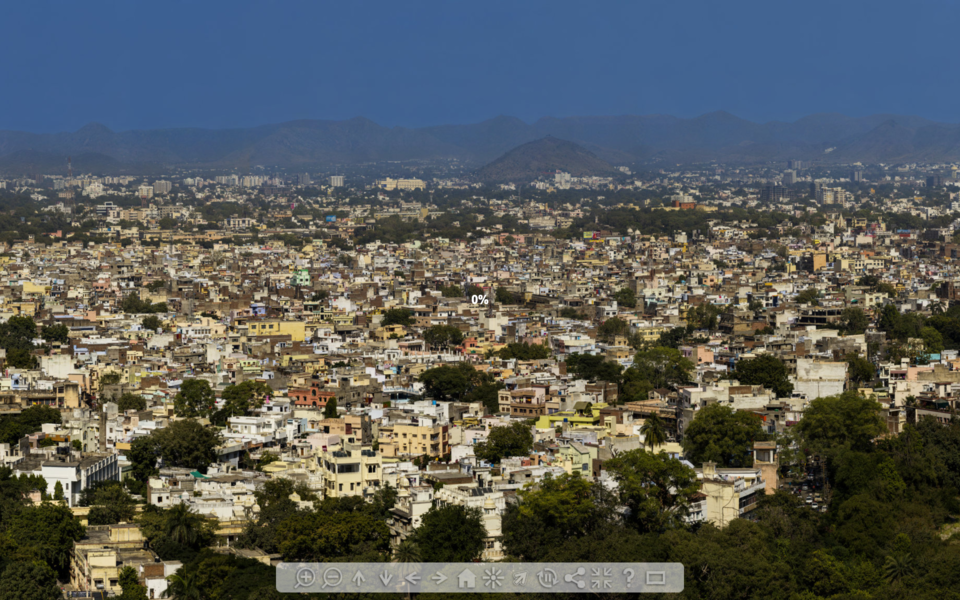 What is a gigapixel image?
A gigapixel image is a digital image bitmap created with the help of one billion pixels, which has 1,000 times the information captured by a 1 megapixel digital camera.
Shot with a Canon 60D and a 400mm f/5.6 lens, Pranshu spent 4 hours capturing the city making sure that every inch was covered. He used robotic head gigapan epic pro for precise shooting. About 1456 shots were first colour corrected raw and then stitched with Kolor AutoPano Giga. Later they were rendered on a Dell Mobile Workstation M4600 with 16 gb RAM and 2.4 ghz processor.
Who is Pranshu Dubey?
A brilliant aerial photographer, Pranshu completed his masters from National Institute of Design, Ahmedabad. He is a photographer who has an expertise in areas of aerial photography, panoramas and interior/ exterior photography for hospitality and infrastructure.
Whether zooming in on famous tourist destinations, or booking hotels through the image, the 16 gigapixel panoramic photo will not pixelate and will give you a taste of life in the lake city.
Are you ready to go on a never-seen-before tour of Udaipur? Click here.
P.S. To navigate the gigapixel image, use the controls on the screen.
If you wish to see more of Pranshu's fantastic work, watch these spectacular drone videos of famous Indian destinations.