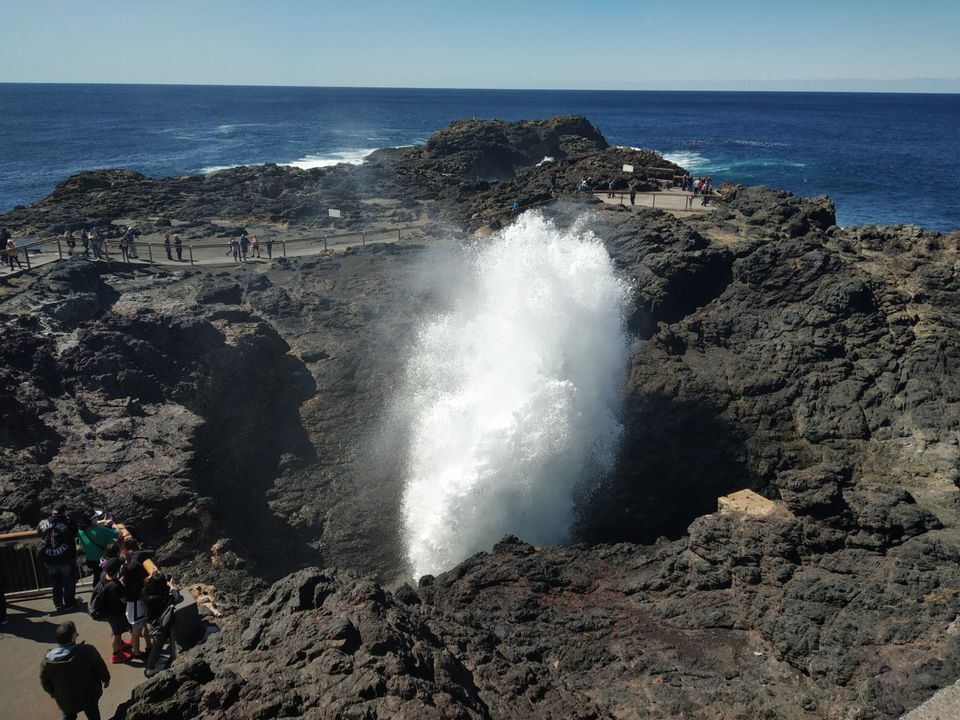 The Kiama Blowhole is a blowhole in the town of Kiama, New South Wales, Australia. Under certain sea conditions, the blowhole can spray 50 litres of water up to 25 metres (82 ft) in the air, and this view is simply amazing
It is 134 km away from Sydney. If you are a group of 3-4 or more tourists, you can hire small bus or car. Single person can also reach there by train. Train is available from Redfern station to Kiama station everyday. It takes 1.5 hours by car and around 3 hours by train, bur train option is very cheap. From Kiama station blowhole site is at walking distance. Surrounding nature is beautiful and sea shore is wild but beautiful.
It is one of the best option for one day outing from Sydney.