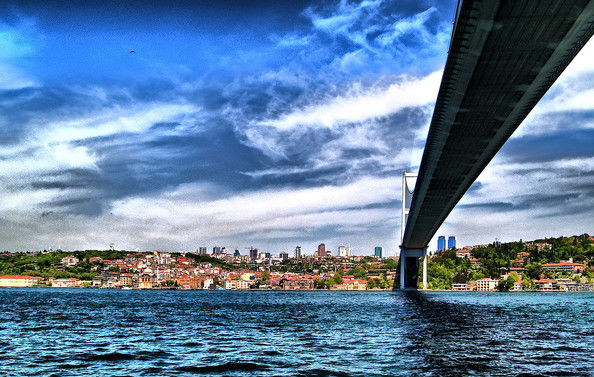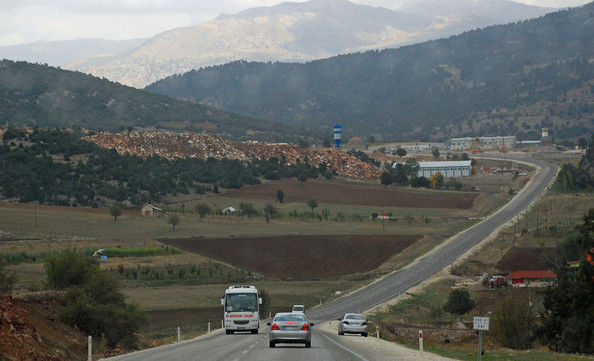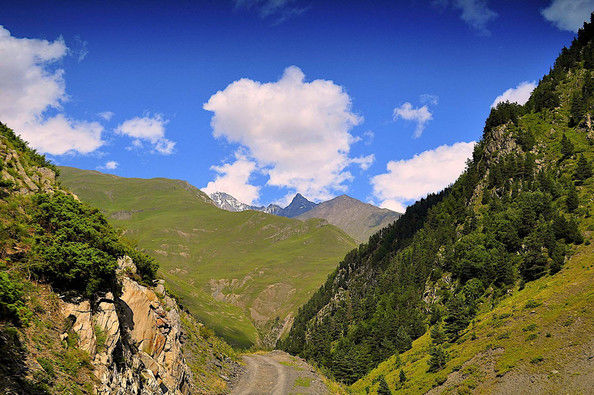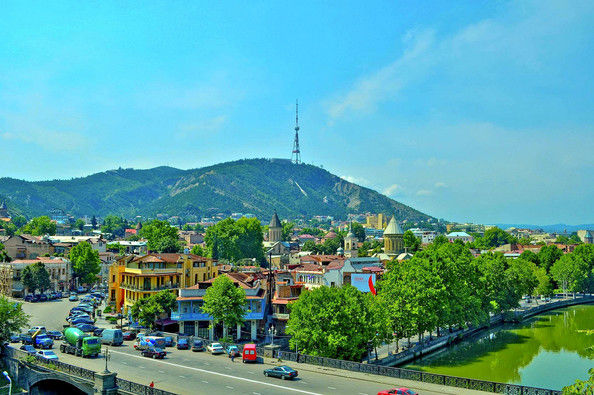 With over 1600 km in distance ahead of me, I told myself that everything would be ok as I began my hitchhiking adventure from Turkey to Georgia! The plan was set and so was my backpack – 22 hour drive without any stop along the Black Sea Coast.
If anyone were to ask me, frankly I had no clue about Georgia- the country, not the American state! So without any expectations, I set out on a journey to a city that was going to change my life and give me unforgettable memories for a lifetime.
So to start with, I was somewhere between Istanbul and Ankara, where a kindly truck driver had dropped me off near a service station, and the night just seemed to be getting darker. And then it rained! I love rain! And so, while waiting for the ride, I played like a giddy school boy in the puddles on the road. After having some tea (this hitchhiking trip definitely makes you addicted to tea!) I saw familiar German number plates on two approaching Mercedes. And with a futile attempt of explaining to them in German, broken Russian and hand gestures, I said, "Georgia, Tbilisi" and he replied, "Azerbaijan!" And he'll have to drive through Georgia to get there! I jumped and said, "Yes! Azerbaijan!"
I squeezed myself in the backseat, between tyres, for the coming 1500 kilometers, along the Black Sea Coast. And, it was unbelievable to see the landscape of an entire country passing before my very eyes! I couldn't believe I was crossing the entire country! Startling yet surreal. Samsun, Ordu, Trabzon, and 500km read the milestone. But as the sun set, he (I can't remember his name) had driven continuously all day and night, and decided to halt for some sleep. I took my queue then and, politely thanking them, bid adieu to continue my journey along the late moonlit path ahead of me.
With 10 km more to go, I stuck out my thumb again and within a few minutes, I was in a truck, waiting behind a line of trucks. But, with no further than less than a kilometer from the border, it was time to say goodbye again. So I continued on my journey, walked past awaiting trucks and cars, and entered another new country. A few young female immigration officers, my bashful laughter, and a conversation beyond the need of a common language and I had a refreshing welcome! So the stamp on my passport was imprinted with the fact that yet another country, not one on my list, waited to be discovered by me. And before I knew it, I was on my way to Batumi, from where I was supposed to head off to Tbilisi.
But, this beginning wasn't as eventful as I had thought it out to be. It was dark, and wet, and quiet. Too quiet. And I had, amidst some meaningful monologue, started questioning myself on why exactly was I here in the first place. But it all boils down to why I travel. Because I knew one thing for sure... I was here and this is how it was meant to be.
And with the help of this hair-combed-back-cigarette-smoking guy, I sat on the floor for the next 6 hours, excitedly anticipating to mesmerize myself with Tbilisi. After this long night, the sun shone on a morning where I woke up to the most majestic sight- one of the Caucasian mountains standing a few hundred kilometers away, snow peaked and magnificent. And I knew what lay ahead was going to be a memorable journey across Georgian borders!