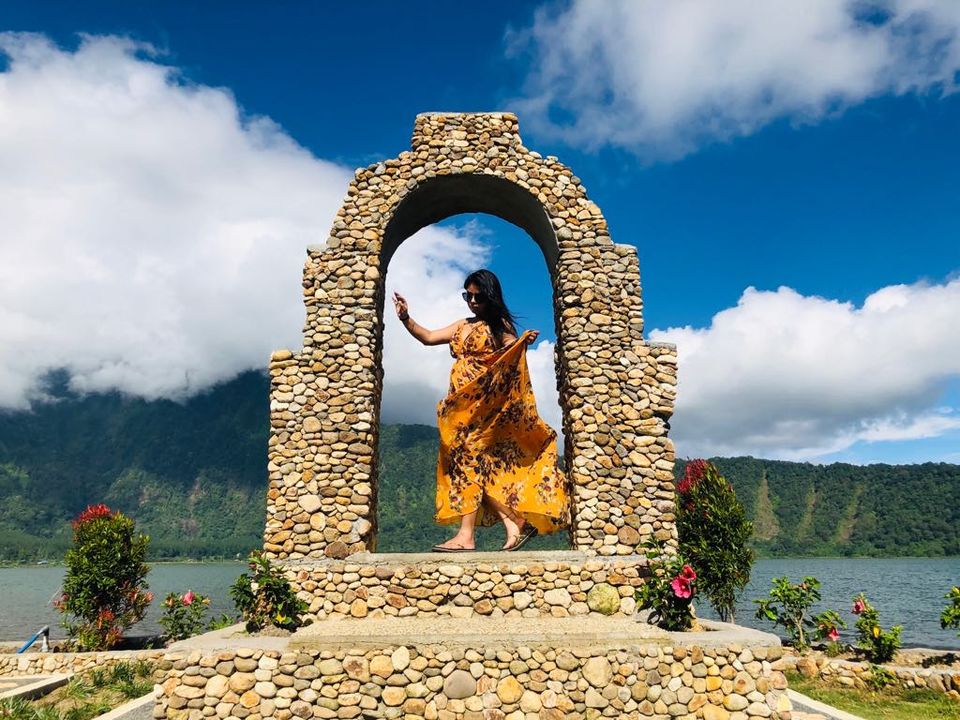 Hey beautiful people !! I will be sharing how you can travel to Bali for 6 days and visit the most "Hot destinations" that you see all over the social media and which according to me, are the must visit places for your first trip to Bali. For the first trip..?? Yeah you read that right. Bali, a small island in Indonesia has so much to offer that if you are travelling for 4-6 days it won't be enough or in short you will fall in love with the place and you can't get enough of Bali. So, here i am sharing my detailed 6 nights 7 days itinerary to help you explore the Best of Bali.
Day 1 - Arrive to Bali - Enjoy your resort and Head for a dinner.
We started our journey from Delhi, India and reached Denpesar, Bali airport by 1:30 PM and headed to our resort in Kuta which was just at the Kuta-Legian street, the most lively and happening place in Bali for shopping, parties and amazing food. We took a dip in the pool and a quick nap to recharge our batteries for the next 5 days. Head over to Westin, Nusa Dua Bali for a romantic candle light dinner with your partner and a delicious Indian Cuisine or if you are going with friends you can chill on the bean bags at the Seminayak beach and watch the a beautiful sunset.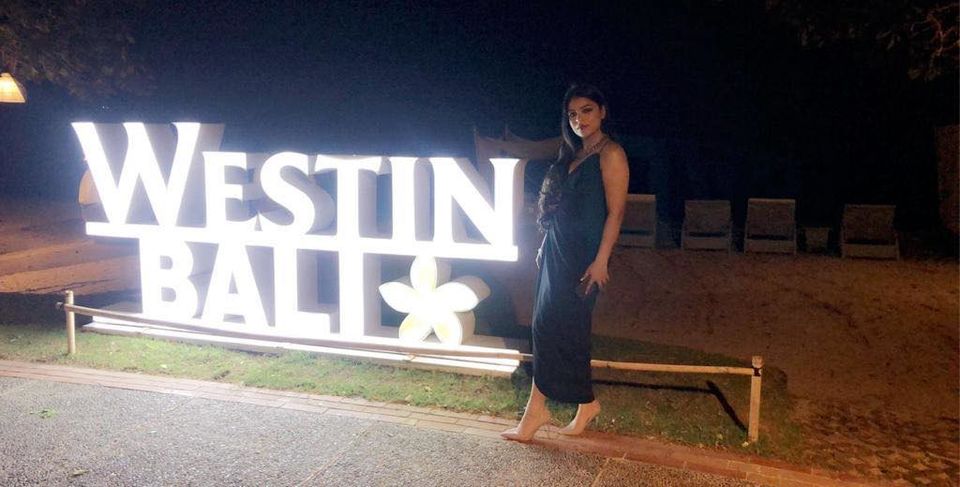 Day 2 - Nusa Peninda - Snorkelling, Klingkling Beach, Angel Billabong and Broken Beach.
This place is the highlight of Bali. Nusa Peninda is an island south-east to Bali and all you have to do is take a 45 minute ferry in the morning at 8:30 AM which will bring you back to Bali by 5 PM. Our one day trip included snorkeling, lunch and 3 beach visits. I would definitely recommend snorkeling in Nusa peninda as the water is crystal clear and the coral reefs and marine life is rich. After eating some Nasi Goreng and Mi Goreng for our lunch we headed to the paradise that we have all seen on Instagram. Here it is.....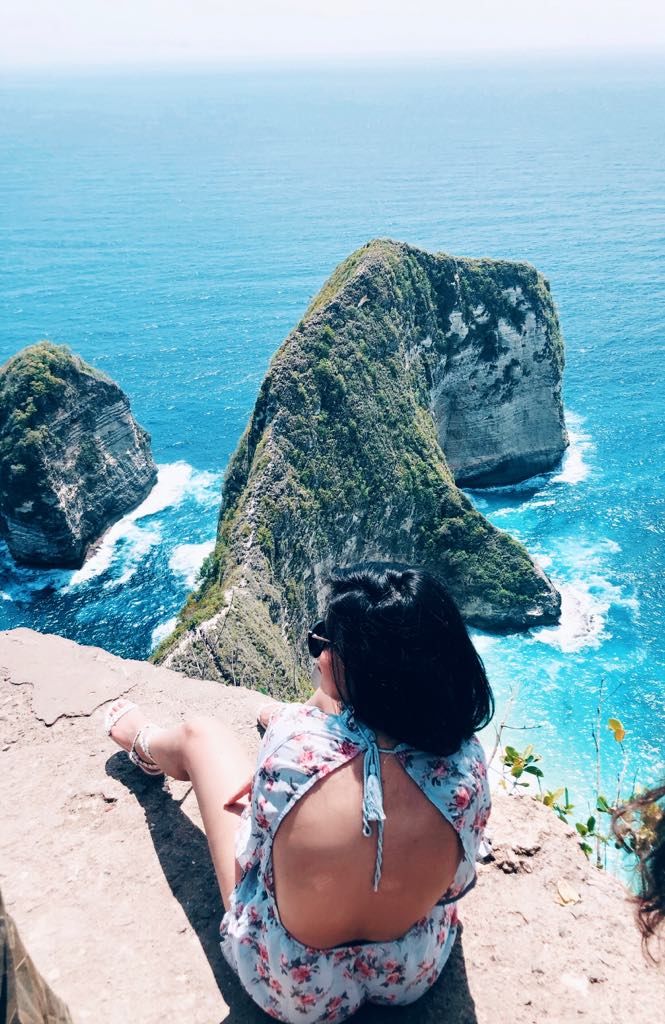 That my friend is just "Jaw-Dropping". If you are looking for a moment in life which can leave you in "Awe", the moment is laying your eyes on this massive T-Rex head made by nature. Trust me, you will not be able to take your eyes off.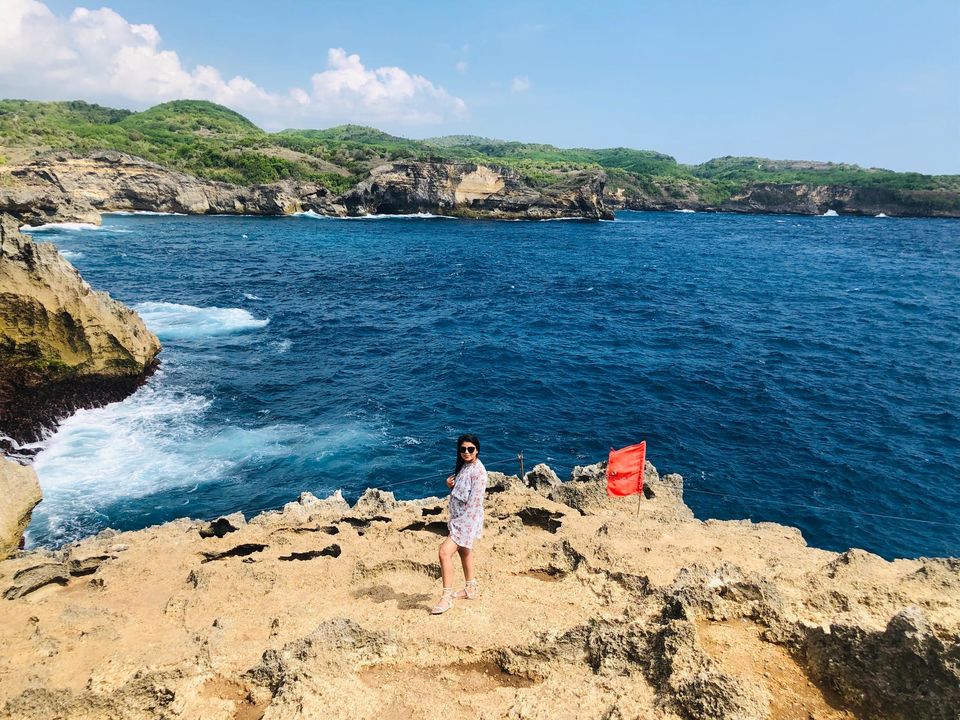 However, if you are a backpacker i would highly recommend you to stay in Nusa Peninda for at least 2 day and explore the whole island as it has some amazing beaches to see like the diamond beach and the crystal bay which are quite far to manage on a one day trip. See you next time Nusa Peninda..!!
Day 3 - Nusa Lembongan - Water Sports, Island Tour, Kuta Beach Sunset and Party Night.
Another day, another island... Nusa Lembongan is a small island between Bali and Nusa Peninda The water is turquoise blue, crystal clear and perfect for water sports. Go for a banana ride, frenzy, sea walking, scuba diving and snorkeling. You can also book a package for a 3 spot snorkeling which would include snorkeling at Manta Bay, Crystal Bay and Toyapakeh and you can snorkel with the giant Manta Rays. I would highly recommend to do water sports activities even if you don't know swimming (I don't know how to swim and it was my first time in the sea). It is a whole another world down there and trust me you will fall in love with sea. Later we went on an island tour in a tuk tuk and arrived at Devil's Tear Bay.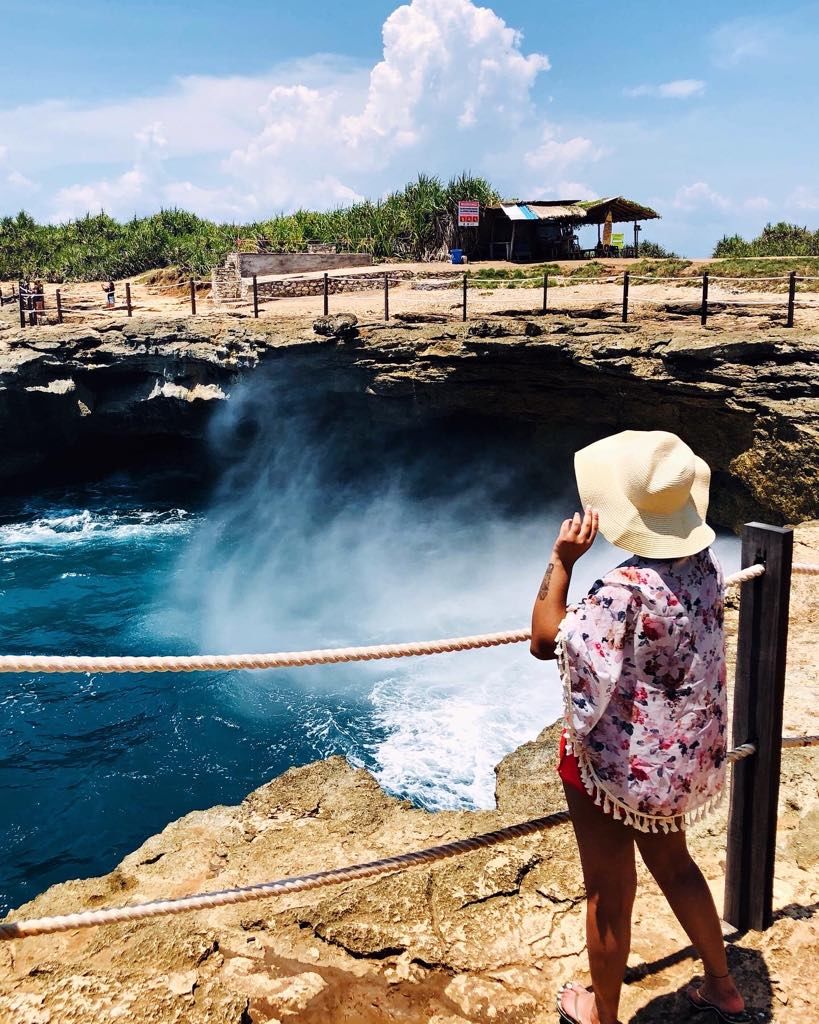 The big waves hit the rocks and creates a mist at the bay which is unbelievable, a must visit place if you go to Lembongan. We headed over for lunch after this and came back to Bali by 3 PM. We took some rest at our resort and went to Kuta Beach for a sunset and later went for a party.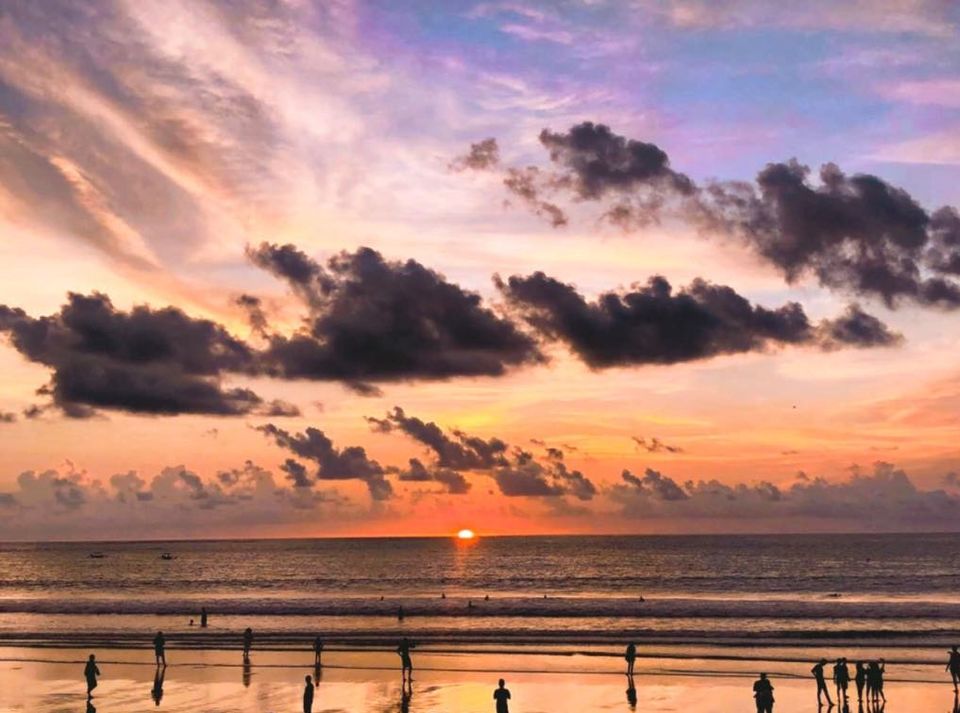 Day 4 - Waterfall and Temples
If you went to Bali and didn't see a waterfall, then why did you even go to Bali? Bali has close to 35 waterfalls the one we chose to go was the Nungnung waterfall. Experience the tropical paradise, the raw nature by taking a walk to this waterfall which is 500 steps down.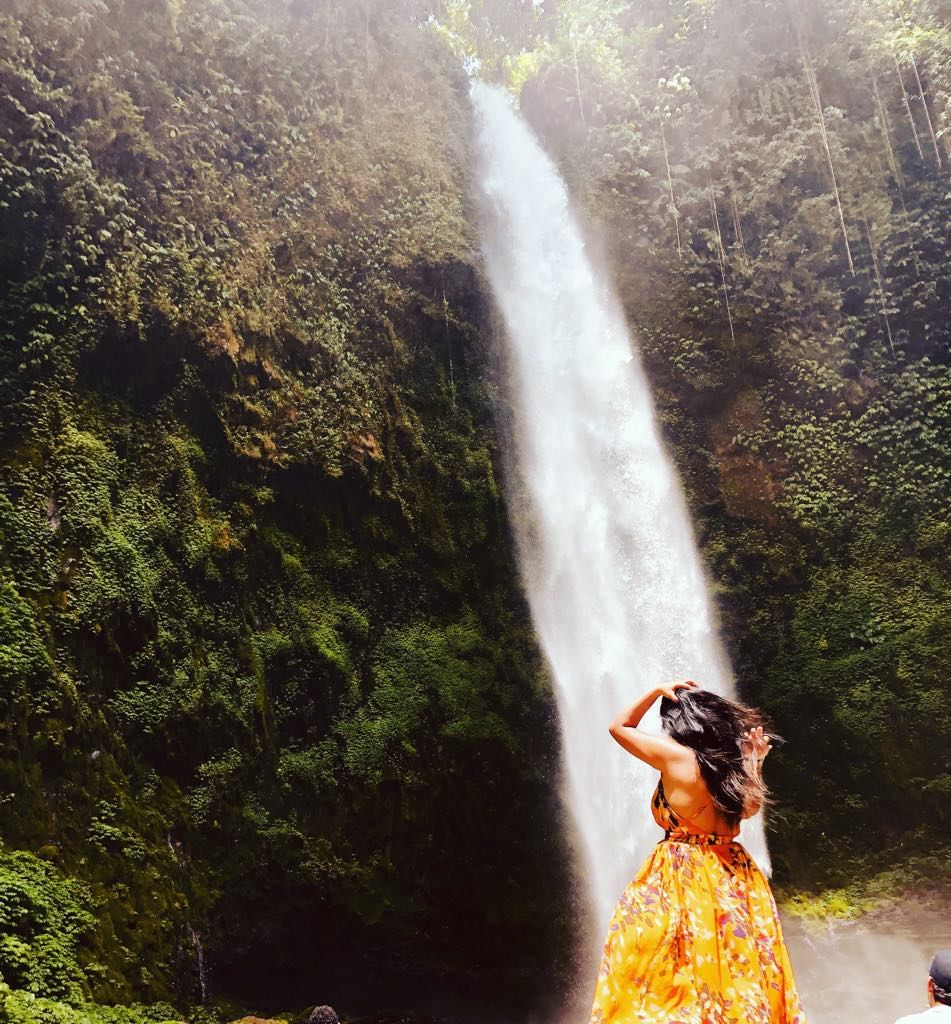 Ullundanu Beratan Temple - The Floating Temple of Bali
This temple is located on the shores of Lake Beratan also know as the Lake of Holy Mountain and is surrounded by the mountains of Bedugal covered by clouds. The landscape is immensely beautiful and a perfect place just to relax and admire the beauty of nature with a cold breeze. If you are still not convinced to visit the temple here are a few pictures...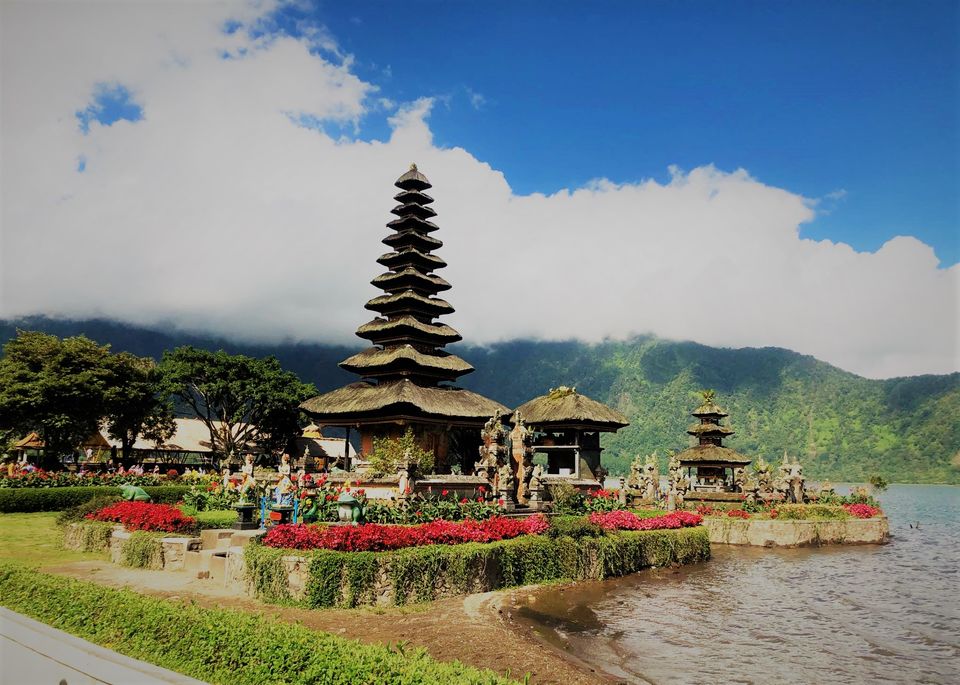 Also, this backdrop is unreal..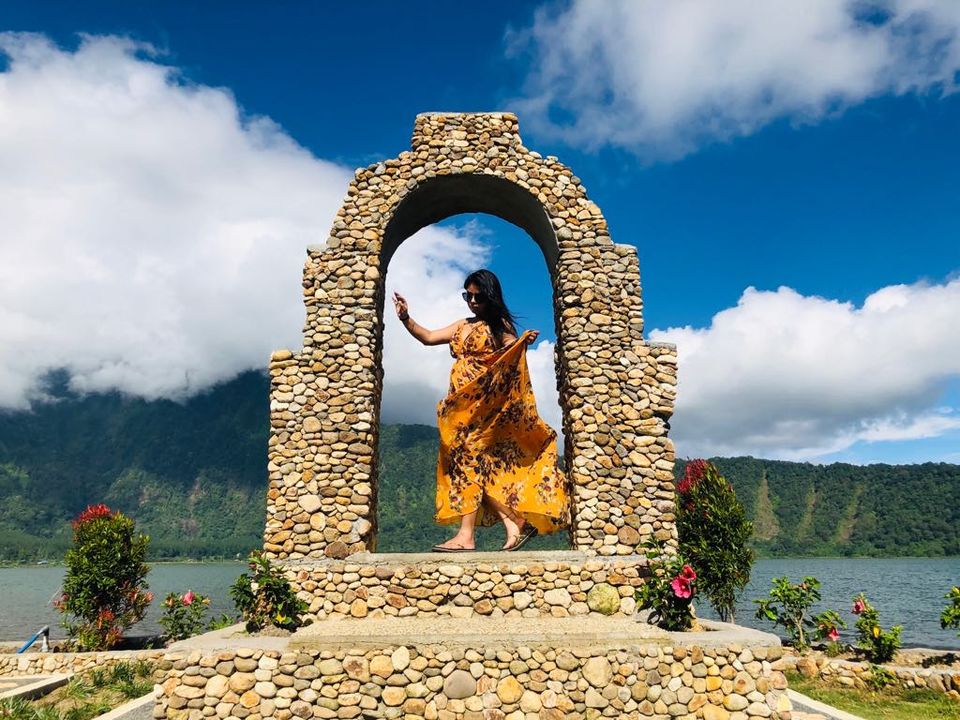 Well, I hope you are convinced now. We came back to our hotel and later went for shopping at Kuta street, collected a few souvenirs as it was our last day in Kuta and enjoyed a much needed spa. Do not forget to bargain and do enjoy the liveliness of the Kuta street.
Day 5 - Bali Swing and Pura Lempuyang Temple, Stay in UBUD
Hello Instagrammers, this is the day that you are waiting for. The two places that we visited on day 5 is your Instagram dream. Bali Swing is not just a place where you can go and experience just the swing, it is a one shop stop for all your Instagram spots. You pay $35 USD per person for the entrance which includes lunch and you can also hire a personal photographer by paying $12 USD extra. For all the ladies you can also rent out the dresses for your photo shoot. Do keep in mind this place is crowded and you have to get in line at each spot for getting a picture clicked.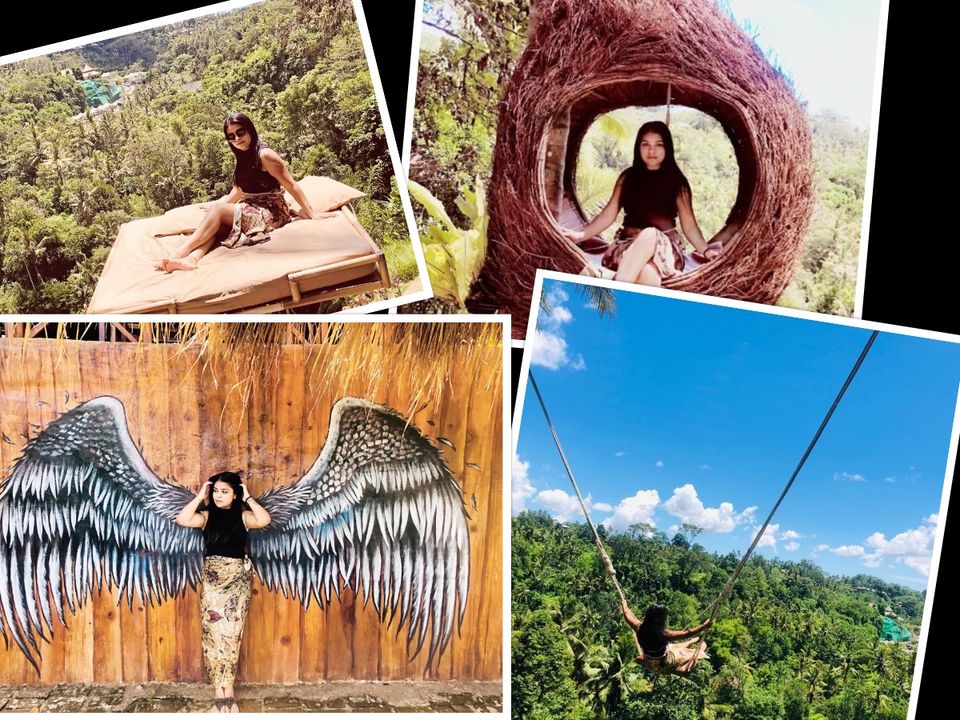 However we did not spend much time here and got pictures clicked on the spots which were less crowded as we had to reach to Pura Lempuyang temple before sunset.
And we finally arrived at the Gate of Heaven. Usually travel agents do not give you this spot in your itinerary because its quite far away if you are staying in Seminayak/Kuta and it's also far from Ubud, but this destination was non-negotiable for us no matter how far it was. If this spot is not included in you itinerary make sure you add this spot.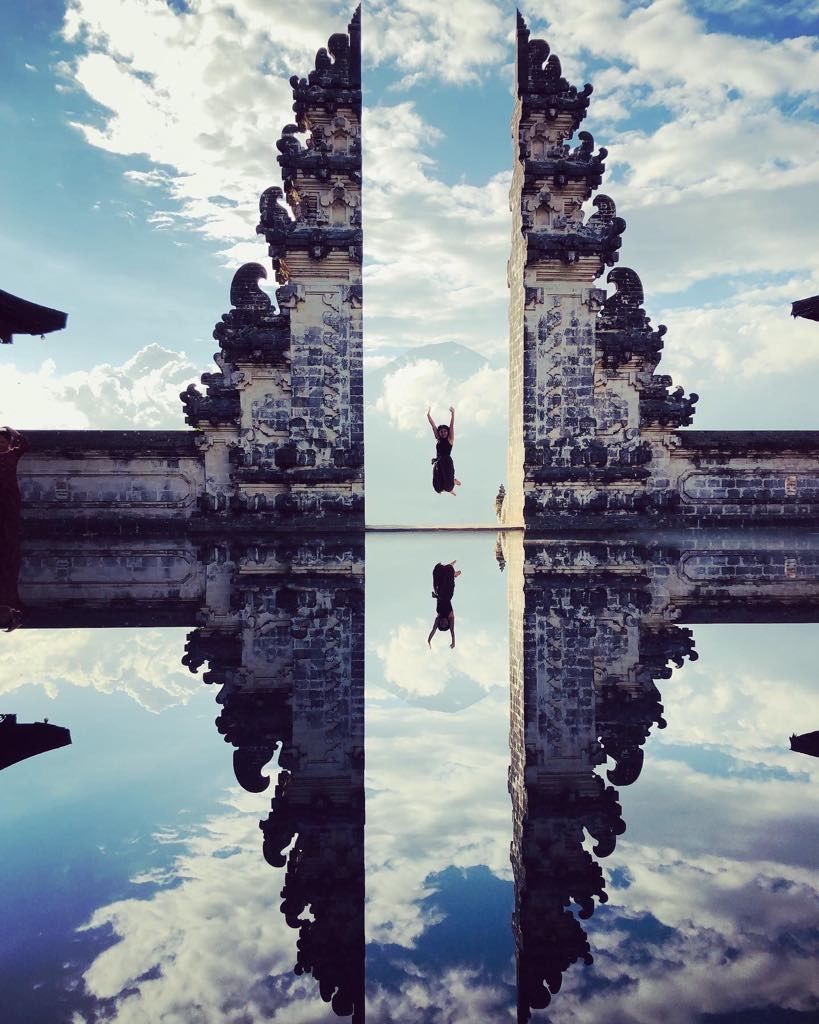 Things to keep in mind-
Keep in mind that your shoulders and legs should be covered before entering the temple for both boys and girls, however a Sarong is a must even if your legs are fully covered. Also, you will get a token number to get in a line to get the picture clicked at the Gate of Heaven. The reflection of the gate is not water it is a reflection from the mirror kept just beneath your phone camera's lense.
The Mountain just behind the gate is Mount Agung which is the highest volcano in Bali and the view is worth all the travel. When you stand at the gate and look at Mount Agung you will understand why its called a Gate of Heaven.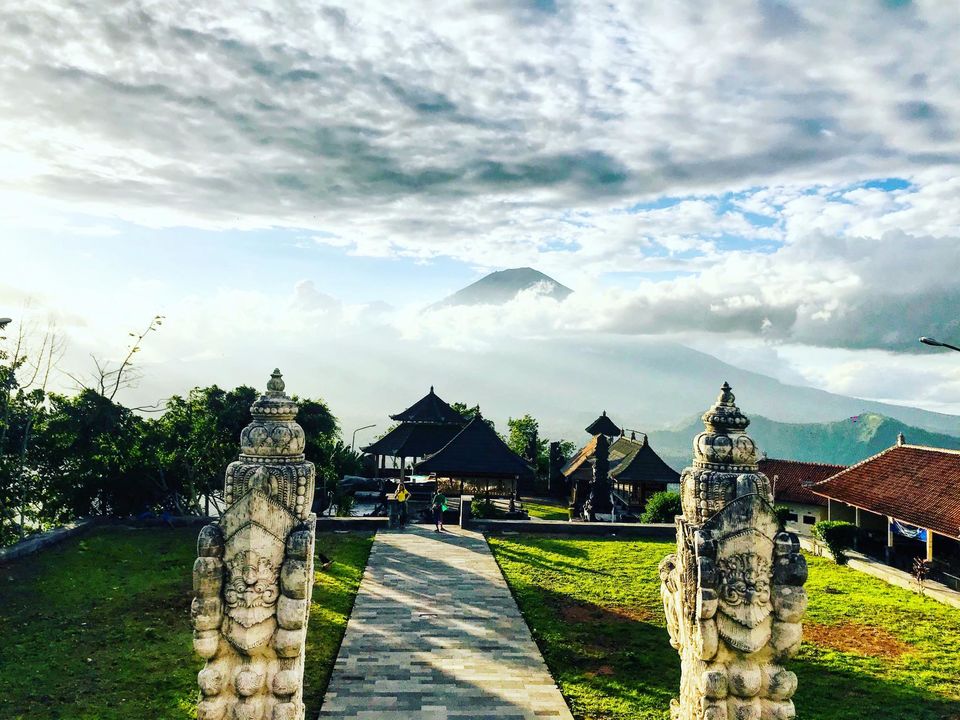 We traveled back to our Villa and checked-in, had dinner and took much needed rest because we had to leave for a little adventure next morning at 2 AM.
Day 6 - Mount Batur Volcano Trek, Floating Breakfast & Ubud Market.
Hike a volcano and a glacier once in a lifetime. #travelgoals. I ticked the first one in my bucket list and you can too. Hike to catch the sunrise at Mount Batur is for 1.5-2 hours depending on your speed and level of fitness and let me tell you its not easy but the spectacular view of sunrise waiting for you up there is worth the hike. If you want to opt for an easy way up, you can go to the top on a dirt bike which is also one hell of an experience.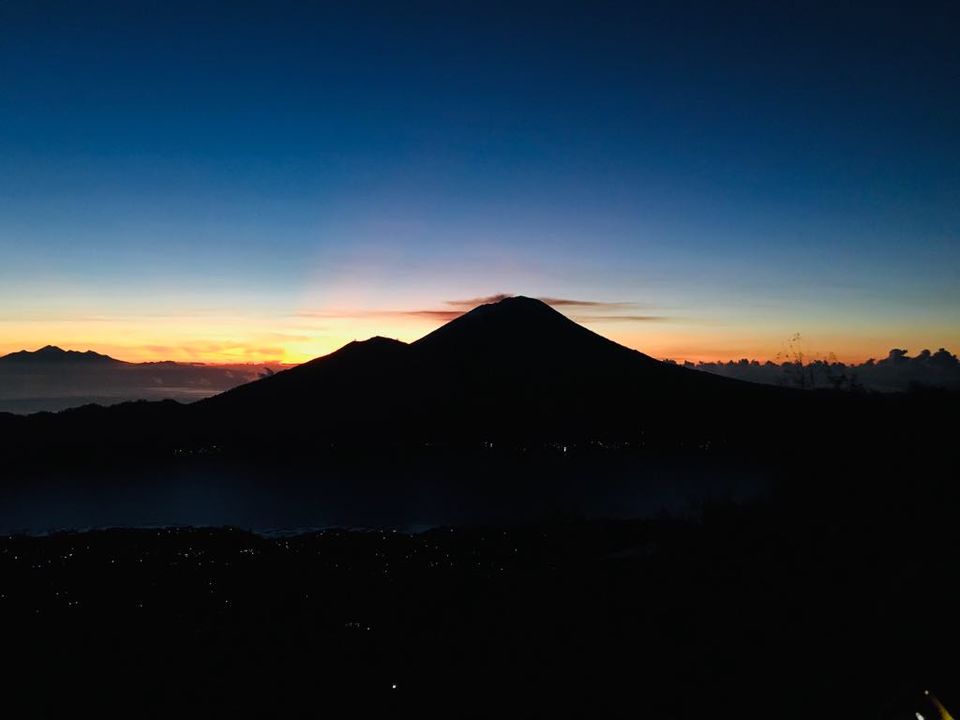 The view from Mount Batur is of Mount Agung and Lombok island. Watch the sunrise with an refreshment of banana sandwiches, boiled eggs which are boiled in the heat of the volcano and a tea. Do not forget to bring your jackets as its pretty cold at the top. I highly recommend to go on this trek because of course how often do you get an opportunity to hike a volcano and experience a sunrise.
Villa and Ubud Market
We came back to out villa by 10 AM in the morning and we had the whole day to just relax and enjoy the floating breakfast. I would highly recommend that if you are going to be staying in Ubud try and book a nice villa or a resort and let that tropical vibe sink in you. Explore the Ubud market for some shopping and have dinner at amazing cafes. And that's how we spend our last day.
Well, i am definitely going to Bali again because i have missed a lot of things and i miss alot of things. I bet you will fall in love with the place and the people there who are extremely sweet and helpful. If you have any questions on the itinerary hit me up on my Instagram handle and I would be happy to help. If i had made you search for the flight prices my job is done.
My Instagram Handle - priya_khokhar