After my stay in #Sanur, I decided to head towards east of #Bali, my next destination was #Candidasa, which is a small village in Amlapura District. The travel distance between #Sanur and #Candidasa is 1.5 hours by road, and the earlier you start is better to avoid traffic. There are 2 options to reach #Candidasa, one is by private taxi/ car which may cost appx 400K IDR for a car; for 3-4 people travelling together, taking private car is a good deal, but for solo traveller like me can book Perama shuttle which costs 75K IDR per person and these are daily transfer, hence quite cost effective and the drivers are good and professional. Also a backpacker can also hire a bike/ scooter (which may cost 70K IDR per day).
#Candidasa is a small, simple and quiet village in East of Bali, but has best of the beaches in Bali. While the roads are lined up with fine restaurants, shops and resorts by the beach; both mornings and evenings are peaceful and idyllic. The roaring sound of the waves is so strong here, people are affably warm and a stay in #Candidasa is just enthralling.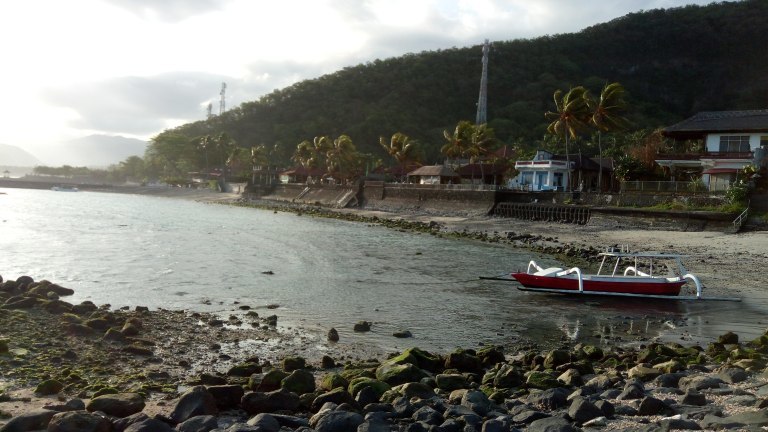 People here are very religious, many times one can be lucky to see a village ceremony, even many times they allow tourists to attend their ceremony.
Top Places to see in #Candidasa, Bali: (Please click on the above link for detailed information of Candidasa sightseeing)
Candidasa is also a 'don't do anything here' place, hence doesn't matter if you go for any temple visit or go in the deep ocean for some adventure, the small village will still keep you highly occupied to admire its radiant beauty all day long.
*** Sunset in #Candidasa: the sunset in #Candidasa should not be a miss.. The locals say every sunset is different from the last and the every evening look of the langit is different from yesterday.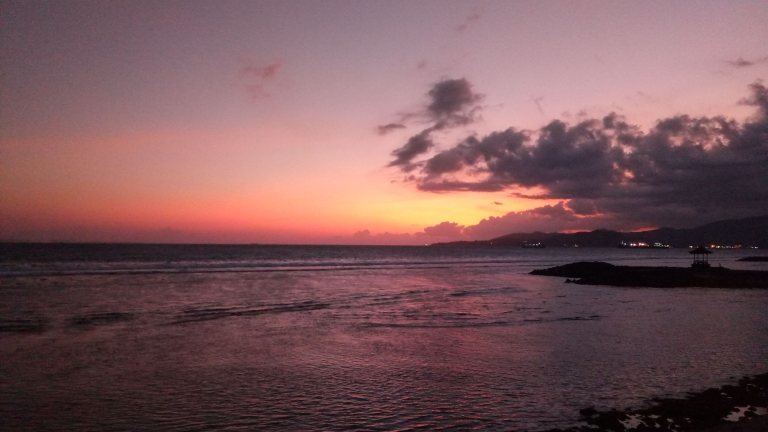 I will always cherish my decision to visit #Candidasa and the will always surmise the beauty of #Candidasa.