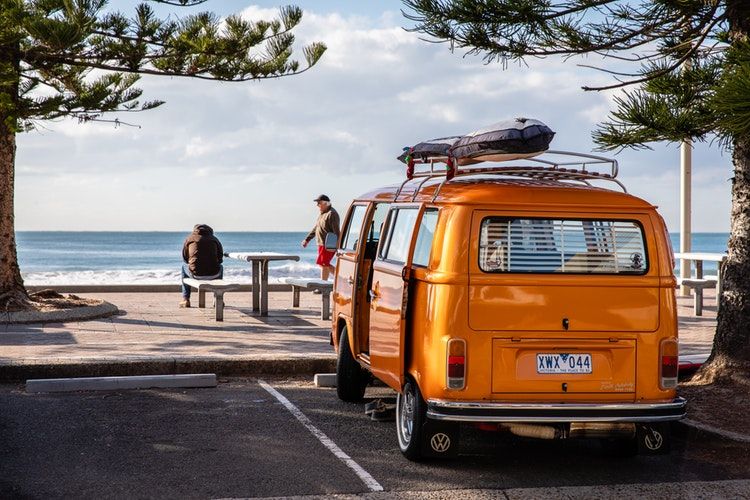 Estimated reading time: 2 min.
After years of trip-hopping, travelling has become a part of my lifestyle. Travel has become more of a necessity than a luxury. As there is a saying "Spend more money on Experiences than on Material goods ". I have been travelling for more than 2 years( not simultaneously, but I took a gap year ???? ), which has given me enough learning curve and memories. Travelling frequently has helped me to cut down costs when needed. Therefore, here are 5 important things I have learnt after travelling for more than 2 years.
Cities covered in 2 years: 20
Next destination: Trivandrum.
Cheap accommodation is enough
As I started travelling frequently, I decided to settle for cheap but clean accommodations since I use the room for only 10-12 hrs. (resting and sleeping ) thereby getting my money's worth. What's more, with companies like AirBnB & Backpackers hostel, who provide cheap and best services for the guests has inspired me to travel frugally by book only dorms or cheap 3-star hotels.
So my recommendation: Opt for backpackers hostels! Where you not only have to pay less for your stay, but also you get the opportunity to make new travel friends.
Public transport is the best bet
Using public transport in my travels was a cheap and best way to explore the city. I stopped using call taxi or auto-rickshaw as they charged an exorbitant price. Using buses or a 2-wheeler taxi made me savour being a resident of the new city.
I have saved some good amount of money by both using public transport and backpackers hostels, as there is a saying "Money saved is money earned". This technique is useful when you are travelling abroad.
Practising Sustainable Tourism
Sustainable tourism is an overlooked concept for many travellers. Statistics show that travellers not only contribute to the nation's economy but also contribute to the nation's pollution. Taking up a course in sustainable tourism has inspired me to travel green. I also feel proud of travelling cheap and using public transport in the name of ecotourism.
Another fact shows that 5-star hotels and single sharing vehicles contribute towards air and water pollution. Which shows how much we can decrease the pollution in our trip by just following the above 2 points ( public transport and cheap accommodation )
Buying useful Souvenirs
Before deciding to buy a useful souvenir, I used to buy things like statues only for showcase purpose, but it turned out to be useless and ended up taking extra space. I realized that buying a right souvenir should not only give me memories but also be useful in my daily life.
So next time when you are travelling, buy a souvenir like a keychain or a crockery set, which helps you in your household use.
Solo travelling is freedom
Courage is the character trait that I have developed after travelling solo. Courage helped me to relocate to Bangalore from Hyderabad on my own & take my 1st ever foreign trip. What's more, solo travelling made me the captain of my own ship, and I can travel anywhere or anytime without depending on my friends for travel plans.
The most important perk of solo travelling was growing myself as a person by taking care of myself, cutting down expenses and being safe while travelling.
Happy Journey ????
For more travel articles check out :cityravel